In the early nineteenth century, back from Spain, where he was studying, Don Diego de la Vega discovers that Los Angeles is tyrannized by the garrison commander of this small town of Spanish California. The young nobleman decides to fight these abuses of power and takes up arms in the name of Zorro (Spanish for fox), a masked horseman dressed in black. Don Diego is assisted by his faithful mute servant Bernardo, who is in secret, and his black horse, Tornado.
Series Overview
Rating
imDb Rating: 8.2 (2,880 Votes)
Metascore: N/A
Plot
Don Diego de la Vega opposes the corrupt tyrants of Spanish California as the masked swordsman, Zorro.
Details
Rated: N/A
Released: 10 Oct 1957
Runtime: 30 min
Genre: Action, Adventure, Comedy, Drama, Family, Western
Director: N/A
Writer: N/A
Actors: Guy Williams, Gene Sheldon, Henry Calvin, Don Diamond
Language: English
Country: USA
Awards: N/A
Total Seasons: 3
Previous Episode
Auld Acquaintance
Episode 2x43; Apr 02, 1961
Previous Episodes 2x43: Auld Acquaintance 2x42: The Postponed Wedding 2x41: Adios, El Cuchillo 2x40: El Bandido 2x39: Finders Keepers 2x38: Senor China Boy 2x37: The Fortune Teller 2x36: Long Live the Governor 2x35: Masquerade for Murder

View All Episodes
Cast
Henry Calvin as Sgt. Demetrio Lopez Garcia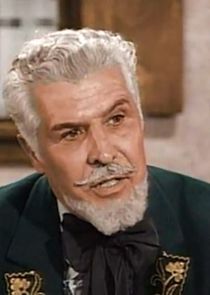 George J. Lewis as Don Alejandro de la Vega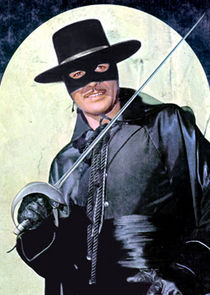 Guy Williams as Zorro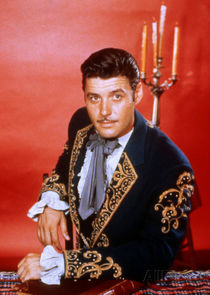 Guy Williams as Don Diego de la Vega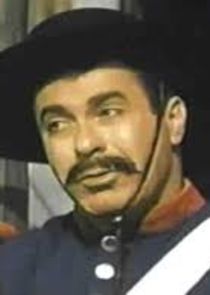 Don Diamond as Corp. Reyes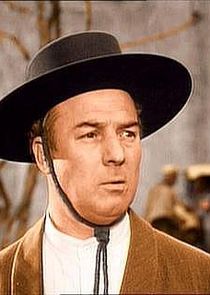 Gene Sheldon as Bernando
View Full Cast
Skip to:
Season 1
| Episode No. | No. Overall | Title | Airdate | Runtime | Summary |
| --- | --- | --- | --- | --- | --- |
| 1 | 1 | Presenting Senor Zorro | 1957-10-10 | 30 | |
| 2 | 2 | Zorro's Secret Passage | 1957-10-17 | 30 | |
| 3 | 3 | Zorro Rides to the Mission | 1957-10-24 | 30 | |
| 4 | 4 | The Ghost of the Mission | 1957-10-31 | 30 | |
| 5 | 5 | Zorro's Romance | 1957-11-07 | 30 | |
| 6 | 6 | Zorro Saves a Friend | 1957-11-14 | 30 | |
| 7 | 7 | Monastario Sets a Trap | 1957-11-21 | 30 | |
| 8 | 8 | Zorro's Ride Into Terror | 1957-11-28 | 30 | |
| 9 | 9 | A Fair Trial | 1957-12-05 | 30 | |
| 10 | 10 | Garcia's Secret Mission | 1957-12-12 | 30 | |
| 11 | 11 | Double Trouble for Zorro | 1957-12-19 | 30 | |
| 12 | 12 | Zorro, Luckiest Swordsman Alive | 1957-12-26 | 30 | |
| 13 | 13 | The Fall of Monastario | 1958-01-02 | 30 | |
| 14 | 14 | Shadow of Doubt | 1958-01-09 | 30 | |
| 15 | 15 | Garcia Stands Accused | 1958-01-16 | 30 | |
| 16 | 16 | Slaves of the Eagle | 1958-01-23 | 30 | |
| 17 | 17 | Sweet Face of Danger | 1958-01-30 | 30 | |
| 18 | 18 | Zorro Fights His Father | 1958-02-06 | 30 | |
| 19 | 19 | Death Stacks the Deck | 1958-02-13 | 30 | |
| 20 | 20 | Agent of the Eagle | 1958-02-20 | 30 | |
| 21 | 21 | Zorro Springs a Trap | 1958-02-27 | 30 | |
| 22 | 22 | The Unmasking of Zorro | 1958-03-06 | 30 | |
| 23 | 23 | The Secret of the Sierra | 1958-03-13 | 30 | |
| 24 | 24 | The New Commandante | 1958-03-20 | 30 | |
| 25 | 25 | The Fox and the Coyote | 1958-03-27 | 30 | |
| 26 | 26 | Adios, Senor Magistrado | 1958-04-03 | 30 | |
| 27 | 27 | The Eagle's Brood | 1958-04-10 | 30 | |
| 28 | 28 | Zorro by Proxy | 1958-04-17 | 30 | |
| 29 | 29 | Quintana Makes a Choice | 1958-04-24 | 30 | |
| 30 | 30 | Zorro Lights a Fuse | 1958-05-01 | 30 | |
| 31 | 31 | The Man with the Whip | 1958-05-08 | 30 | |
| 32 | 32 | The Cross of the Andes | 1958-05-15 | 30 | |
| 33 | 33 | The Deadly Bolas | 1958-05-22 | 30 | |
| 34 | 34 | The Well of Death | 1958-05-29 | 30 | |
| 35 | 35 | The Tightening Noose | 1958-06-05 | 30 | |
| 36 | 36 | The Sergeant Regrets | 1958-06-12 | 30 | |
| 37 | 37 | The Eagle Leaves the Nest | 1958-06-19 | 30 | |
| 38 | 38 | Bernardo Faces Death | 1958-06-26 | 30 | |
| 39 | 39 | The Eagle's Flight | 1958-07-03 | 30 | |
Season 2
| Episode No. | No. Overall | Title | Airdate | Runtime | Summary |
| --- | --- | --- | --- | --- | --- |
| 1 | 40 | Welcome to Monterey | 1958-10-09 | 30 | |
| 2 | 41 | Zorro Rides Alone | 1958-10-16 | 30 | |
| 3 | 42 | Horse of Another Color | 1958-10-23 | 30 | |
| 4 | 43 | The Senorita Makes a Choice | 1958-10-30 | 30 | |
| 5 | 44 | Rendezvous at Sundown | 1958-11-06 | 30 | |
| 6 | 45 | The New Order | 1958-11-13 | 30 | |
| 7 | 46 | An Eye for an Eye | 1958-11-20 | 30 | |
| 8 | 47 | Zorro and the Flag of Truce | 1958-11-27 | 30 | |
| 9 | 48 | Ambush | 1958-12-04 | 30 | |
| 10 | 49 | The Practical Joker | 1958-12-11 | 30 | |
| 11 | 50 | The Flaming Arrow | 1958-12-18 | 30 | |
| 12 | 51 | Zorro Fights a Duel | 1958-12-25 | 30 | |
| 13 | 52 | Amnesty for Zorro | 1959-01-01 | 30 | |
| 14 | 53 | The Runaways | 1959-01-08 | 30 | |
| 15 | 54 | The Iron Box | 1959-01-15 | 30 | |
| 16 | 55 | The Gay Caballero | 1959-01-22 | 30 | |
| 17 | 56 | Tornado is Missing | 1959-01-29 | 30 | |
| 18 | 57 | Zorro Versus Cupid | 1959-02-05 | 30 | |
| 19 | 58 | The Legend of Zorro | 1959-02-12 | 30 | |
| 20 | 59 | Spark of Revenge | 1959-02-19 | 30 | |
| 21 | 60 | The Missing Father | 1959-02-26 | 30 | |
| 22 | 61 | Please Believe Me | 1959-03-05 | 30 | |
| 23 | 62 | The Brooch | 1959-03-12 | 30 | |
| 24 | 63 | Zorro and the Mountain Man | 1959-03-19 | 30 | |
| 25 | 64 | The Hound of the Sierras | 1959-03-26 | 30 | |
| 26 | 65 | Manhunt | 1959-04-02 | 30 | |
| 27 | 66 | The Man from Spain | 1959-04-09 | 30 | |
| 28 | 67 | Treasure for the King | 1959-04-16 | 30 | |
| 29 | 68 | Exposing the Tyrant | 1959-04-23 | 30 | |
| 30 | 69 | Zorro Takes a Dare | 1959-04-30 | 30 | |
| 31 | 70 | An Affair of Honor | 1959-05-07 | 30 | |
| 32 | 71 | The Sergeant Sees Red | 1959-05-14 | 30 | |
| 33 | 72 | Invitation to Death | 1959-05-21 | 30 | |
| 34 | 73 | The Captain Regrets | 1959-05-28 | 30 | |
| 35 | 74 | Masquerade for Murder | 1959-06-04 | 30 | |
| 36 | 75 | Long Live the Governor | 1959-06-11 | 30 | |
| 37 | 76 | The Fortune Teller | 1959-06-18 | 30 | |
| 38 | 77 | Senor China Boy | 1959-06-25 | 30 | |
| 39 | 78 | Finders Keepers | 1959-07-02 | 30 | |
| 40 | 79 | El Bandido | 1960-10-30 | 30 | |
| 41 | 80 | Adios, El Cuchillo | 1960-11-06 | 30 | |
| 42 | 81 | The Postponed Wedding | 1961-01-01 | 30 | |
| 43 | 82 | Auld Acquaintance | 1961-04-02 | 30 | |
Season 3
| Episode No. | No. Overall | Title | Airdate | Runtime | Summary |
| --- | --- | --- | --- | --- | --- |
Series Cast
| | | | |
| --- | --- | --- | --- |
| | Henry Calvin | as Sgt. Demetrio Lopez Garcia | |
| | George J. Lewis | as Don Alejandro de la Vega | |
| | Guy Williams | as Zorro | |
| | Guy Williams | as Don Diego de la Vega | |
| | Don Diamond | as Corp. Reyes | |
| | Gene Sheldon | as Bernando | |
Related News
TVMaze