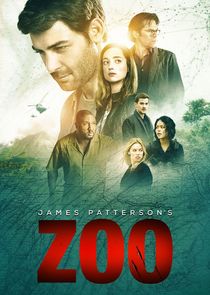 Zoo is a global thriller about a wave of violent animal attacks against humans sweeping the planet. Jackson Oz is a young, renegade American zoologist who spends his days running safaris in the wilds of Africa when he begins noticing the strange behavior of the animals. As the assaults become more cunning, coordinated and ferocious, he is thrust into the race to unlock the mystery of the pandemic before there's no place left for people to hide.

Based on James Patterson's #1 bestselling novel.
Series Overview
Rating
imDb Rating: 6.8 (20,390 Votes)
Metascore: N/A
Plot
A young scientist searches to find out what's causing a rash of violent animal attacks.
Details
Rated: TV-14
Released: 30 Jun 2015
Runtime: 42 min
Genre: Drama, Mystery, Sci-Fi, Thriller
Director: N/A
Writer: Josh Appelbaum, André Nemec, Jeff Pinkner, Scott Rosenberg
Actors: James Wolk, Kristen Connolly, Nonso Anozie, Billy Burke
Language: English
Country: USA
Awards: N/A
Total Seasons: 3
Previous Episode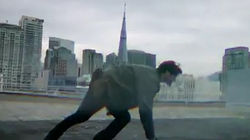 The Barrier
Episode 3x13; Sep 21, 2017
Mitch figures out a way to shut down most of the beacons, and have Jackson shut down the last one. However, it may cost Jackson his life. Meanwhile, the hybrids invade the barrier complex, and Logan takes Clem and the baby to safety.
Previous Episodes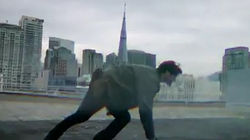 3x13: The Barrier


3x12: West Side Story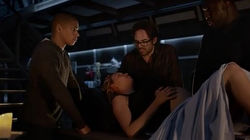 3x11: Cradles and Graves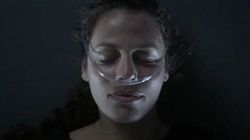 3x10: Once Upon a Time in the Nest


3x9: The Black Forest


3x8: Stakes on a Plane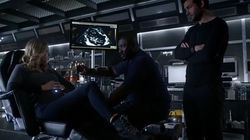 3x7: Wham, Bam, Thank You Sam


3x6: Oz is Oz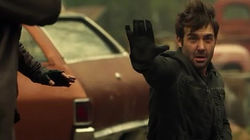 3x5: Drop It Like It's Hot

View All Episodes
Cast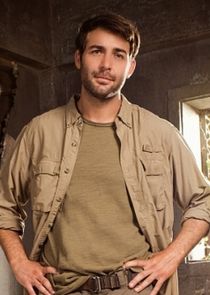 James Wolk as Jackson Oz
Billy Burke as Mitch Morgan
Kristen Connolly as Jamie Campbell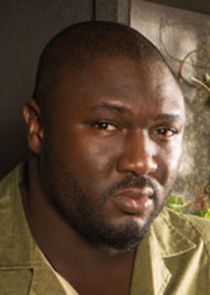 Nonso Anozie as Abraham Kenyatta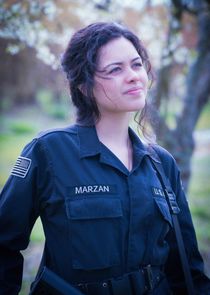 Alyssa Diaz as Dariela Marzan
Josh Salatin as Logan Jones
View Full Cast
Skip to:
Season 1
| Episode No. | No. Overall | Title | Airdate | Runtime | Summary |
| --- | --- | --- | --- | --- | --- |
| 1 | 1 | First Blood | 2015-06-30 | 60 | Jackson Oz, an American ex-pat safari guide living in Africa, discovers a link between strange animal attacks on people occurring around the world and his late father's controversial theories about an impending threat to the human race. Meanwhile, journalist Jamie Campbell and veterinary pathologist Mitch Morgan team up to investigate similar abnormal animal behavior in Los Angeles. |
| 2 | 2 | Fight or Flight | 2015-07-07 | 60 | After Jackson Oz rescues his best friend, Abraham Kenyatta, from a lion attack in Botswana, Abraham's firsthand account of the attack reveals that the lions are no longer afraid of humans and might be killing for sport. Also, Jamie and Mitch run tests on a lion cub in the Los Angeles Zoo and uncover a link to a chemical made by a biotechnology company, and Chloe Tousignant returns to Paris where she must overcome her own trauma and focus on her work as a government intelligence analyst. |
| 3 | 3 | The Silence of the Cicadas | 2015-07-14 | 60 | Jackson and Abraham travel to Robert's isolated lab to recover his research. Meanwhile, Jamie convinces Mitch to go to New Orleans with her to approach a sympathetic senator, and Gaspald convinces Chloe to join forces with him. |
| 4 | 4 | Pack Mentality | 2015-07-21 | 60 | Jackson, Abraham, Mitch, Jamie and Chloe are tasked by a top intelligence agent to find the cause of the strange animal behavior around the world. When the team travels to Mississippi to investigate the wolf attack on the prison, Mitch and Abraham break off to catch one of the wolves, and Chloe, Jackson and Jamie discover that death row inmate escapee Evan Lee Hartley might somehow be involved in the attack. Also, the team meets FBI Agent Ben Shafer, who may know more about the prison fire than he's saying. |
| 5 | 5 | Blame It on Leo | 2015-07-28 | 60 | Jackson, Jamie and Agent Shaffer search for a chemist in Alabama who has evidence of Reiden Global's role in the growing animal problem. Meanwhile, Chloe, Mitch and Abraham fly to Rio de Janeiro to delay the local government's plan for a massive bat extermination and come up against a ruthless drug lord. |
| 6 | 6 | This is What It Sounds Like | 2015-08-04 | 60 | While searching for a solution to the bat problem in Rio de Janeiro, Mitch and Chloe are kidnapped by the local drug lord and Abraham must come to the rescue. Also, reeling from the car crash that allowed escaped death row inmate Evan Lee Hartley to steal the one piece of evidence they had against Reiden Global, the Mother Cell, Jamie, Jackson and Agent Shaffer team up to track him down and lands Jamie in trouble with the FBI. |
| 7 | 7 | Sleuths | 2015-08-11 | 60 | The team travels to Paris to search for a group of bears that were being studied for migration habits when their trackers mysteriously went offline. While investigating the strange occurrence, Chloe must work with and ultimately confront her ex-fiancé, a civil engineer, who is helping city officials find the missing bears. Meanwhile, with Jamie accused of murder, the team makes a daring plan to hack into the Reiden-Global mainframe, and Mitch makes a shocking discovery about the next evolutionary step of the animals. |
| 8 | 8 | The Cheese Stands Alone | 2015-08-18 | 60 | The team discovers a terrifying rat infestation when a cargo ship carrying the bloodthirsty rodents washes up off the coast of Massachusetts. Also, unbeknownst to the rest of the team, Mitch reconnects with his terminally ill daughter in Boston as he prepares to make a trade with Reiden-Global to save her life. |
| 9 | 9 | Murmuration | 2015-08-25 | 60 | Jamie contacts a fellow journalist in an attempt to expose the truth about Reiden's involvement in the global animal problem. After realizing Delavenne works for Reiden, Mitch escapes with both the Mother Cell and his daughter's medication. However, on their way to deliver the medication, Mitch and Abraham come face-to-face with a terrifying army of birds. |
| 10 | 10 | Emotional Contagion | 2015-09-01 | 60 | To get safe passage out of the country. Also, Chloe makes the ultimate sacrifice to avoid further bloodshed. |
| 11 | 11 | Eats, Shoots and Leaves | 2015-09-08 | 60 | A run-in with rebels in Zambia leaves Jackson injured, but the hospital turns out to be overrun by animals. |
| 12 | 12 | Wild Things | 2015-09-08 | 60 | Jamie and Mitch try to formulate a cure; a surprising turn of events puts everything in jeopardy. |
| 13 | 13 | That Great Big Hill of Hope | 2015-09-15 | 60 | Three months after the plane crash, Jamie is presumed dead and the chances of recovering the cure from Zambia appear hopeless. Abe joins a team of mercenaries, while Mitch takes up a stool at a local bar. However, a sudden call brings the team back together... but is it too late? |
Season 2
| Episode No. | No. Overall | Title | Airdate | Runtime | Summary |
| --- | --- | --- | --- | --- | --- |
| 1 | 14 | The Day of the Beast | 2016-06-28 | 60 | The animal attacks continue and the team discovers that the mutation has advanced further... rendering their cure ineffective. Now with the aid of an anonymous sponsor, the team head to Argentina to meet with a scientist who may have discovered the key to the mutation. |
| 2 | 15 | Caraquet | 2016-06-28 | 60 | While Jamie tries to make her way to safety, an increasingly desperate Chloe tries to find a cure to the mutation now that one of her teammates is infected. |
| 3 | 16 | Collision Point | 2016-07-05 | 60 | While Jamie begins to suspect Logan, her infected foot gets worse. Meanwhile, the team flies to Geneva to meet with Eleanor, only to discover that she's dead due to a bizarre electrical attack. As she tries to get back to her unit, Dariela sees the head of the Noah Objective, General Davies, murder a man. |
| 4 | 17 | The Walls of Jericho | 2016-07-12 | 60 | Davies advances the timetable of the Noah Objective, and the team discovers that he's working with Reiden. While they try to get a sloth that may hold the key to the mutation, Chloe and Dariela find the gas that Davies plans to use to wipe out the mutated animals. In New Brunswick, Jamie and Logan are attacked by the men who hired Logan... and want their money back. |
| 5 | 18 | The Moon and the Star | 2016-07-19 | 60 | The team's mysterious sponsor finally reveals herself and asks for their help dealing with a burgeoning food crisis. Meanwhile, Jamie and Logan reach Caraquet and find the city in flames. However, some of the townspeople have survived and offer them sanctuary... but it's not as safe as it appears. |
| 6 | 19 | Sex, Lies and Jellyfish | 2016-07-26 | 60 | After recovering Jamie and Logan, the team discovers that similar events happened in 1895... and a jellyfish in Lisbon may hold the key to cure. However, a traitor from within threatens to end the mission just as it's beginning. |
| 7 | 20 | Jamie's Got a Gun | 2016-08-02 | 60 | While Mitch probes Jackson's memories as a child, the others go to the English village of Holbreach to find property belonging to the 19th century entertainer who may have originally mutated the animals in 1895. |
| 8 | 21 | Zero Sum | 2016-08-09 | 60 | Davies leads an attack on the plane to capture Jackson, inadvertently releasing several of the Triple-Helix animals. Meanwhile, Jackson blackmails Allison into looking for his missing mother, while Jamie discovers Logan's real intent. |
| 9 | 22 | Sins of the Father | 2016-08-16 | 60 | Mitch and Allison turn to Mitch's father Max--a cryptozoologist--to identify the last animal infected by the Triple-Helix. Meanwhile, Abe considers telling Jackson the truth about how Elizabeth acquired the ghost gene. |
| 10 | 23 | The Yellow Brick Road | 2016-08-23 | 60 | In Helsinki, Mitch and Abe try to find Jackson after he flees from them after Abe tells his friend what he did. Meanwhile, Allison agrees to meet with the Russian Minister of Defense and persuade him to drop out of the Noah Objective. |
| 11 | 24 | The Contingency | 2016-08-30 | 60 | While Mitch, Jamie, and Allison go to the Russian Embassy so that Mitch can convince the ministers to drop out of the Noah Objective, Jackson brings Robert back to the plane. Abe and Dariela demand that Robert stabilize Jackson before the ghost gene wipes out his humanity. |
| 12 | 25 | Pangaea | 2016-09-06 | 60 | When Mitch and Jamie try to steal the pure animal DNA from Davies, they meet an old friend. Meanwhile, Mitch and Robert work to create a cure... and save Jackson from the mutation. |
| 13 | 26 | Clementine | 2016-09-06 | 60 | Mitch has to make the ultimate sacrifice to ensure that his friends escape Pangaea and rescue Clementine. However, it turns out that his efforts may have been in vain. |
Season 3
| Episode No. | No. Overall | Title | Airdate | Runtime | Summary |
| --- | --- | --- | --- | --- | --- |
| 1 | 27 | No Place Like Home | 2017-06-29 | 60 | It's ten years since Mitch died and the sterility gas was unleashed. Abe, now a doctor, is trying to find a cure. Meanwhile, Jackson and his new girlfriend Tessa rescue refugees in Portland, Logan is a NYPD detective, and Jamie is trying to track down the Shepherd's leader before he unleashes a greater cataclysm. Meanwhile, an IADG team finds Mitch in an abandoned Russian lab. |
| 2 | 28 | Diaspora | 2017-07-06 | 60 | Abe and Daniela discover that the embryo is sending a signal summoning the hybrids, and they've been chosen as part of a special Reiden project. Meanwhile, the soldiers question Mitch about Project Blue Diaspora, and Logan pays Jackson a visit. |
| 3 | 29 | Ten Years Gone | 2017-07-13 | 60 | Mitch deals with the news about how Clementine was raised while he was in the tank. Meanwhile, Jackson tells Tessa who he is, and Leanne negotiates with Abe and Daniela for the return of their son. |
| 4 | 30 | Welcome to the Terra Dome | 2017-07-20 | 60 | The team reunites to stop Abigail from leading the hybrids to the East Coast... and the rest of the world. Meanwhile, Jamie gets a lead on the Falcon, and Abe and Dariela disagree on how to rescue Isaac. |
| 5 | 31 | Drop It Like It's Hot | 2017-07-27 | 60 | Jamie asks Mitch to represent her as her lawyer in the murder case against her. Meanwhile, Jackson meets up with Tessa again, and Dariela finally tells Abe that she arranged for Clementine's abduction in return for their son's freedom. |
| 6 | 32 | Oz is Oz | 2017-08-03 | 60 | Mitch rescues Clementine, while Abe discovers that a combination of the baby's DNA and the hybrids' spinal fluid could provide a cure to the TX sterility. Meanwhile, Jamie and Logan learn about Abigail's mysterious partner, Mr. Duncan, and try to identify him. |
| 7 | 33 | Wham, Bam, Thank You Sam | 2017-08-10 | 60 | After rescuing Isaac and the other children, the team travels to Peru to find the first of the three remaining hybrids and meet a familiar face. Meanwhile, Abe and Dariela try to work out their marital difficulties, and complications arise with Clem's baby. |
| 8 | 34 | Stakes on a Plane | 2017-08-17 | 60 | While Logan tries to determine how the Black Forest hikers died, the jet suffers a series of malfunctions. Meanwhile, Abigail taunts Jackson in an attempt to get him to use his animal control powers and provide her with the missing piece of the puzzle. |
| 9 | 35 | The Black Forest | 2017-08-24 | 60 | With the aid of a captive Shepherd, Jamie and the others trace Mitch--now Mr. Duncan--to Copenhagen. Meanwhile, Jackson escapes his captivity and goes after Abigail, while Logan finds a hybrid nest in Seoul. |
| 10 | 36 | Once Upon a Time in the Nest | 2017-08-31 | 60 | The team take the dying Abigail to the plane so that Abe, Mitch, and Max can save her life... unaware that Jamie has offered Duncan his life if he kills Abigail. Meanwhile, Dariela takes a new job and Abe tries to save Clem. |
| 11 | 37 | Cradles and Graves | 2017-09-07 | 60 | Clem manages to revive the team, but they're trapped on the airstrip in Seoul amidst a cloud of spores. As they struggle to survive, Clem goes into labor and one team member will have to make the ultimate sacrifice to save the others. |
| 12 | 38 | West Side Story | 2017-09-14 | 60 | Abigail brings the jet down as part of her scheme to get revenge on Jackson because she believes that he killed their father. Meanwhile, Dariela and Tessa lead a tac team to the jet to rescue their friends. |
| 13 | 39 | The Barrier | 2017-09-21 | 60 | Mitch figures out a way to shut down most of the beacons, and have Jackson shut down the last one. However, it may cost Jackson his life. Meanwhile, the hybrids invade the barrier complex, and Logan takes Clem and the baby to safety. |
Series Cast
| | | | |
| --- | --- | --- | --- |
| | James Wolk | as Jackson Oz | |
| | Billy Burke | as Mitch Morgan | |
| | Kristen Connolly | as Jamie Campbell | |
| | Nonso Anozie | as Abraham Kenyatta | |
| | Alyssa Diaz | as Dariela Marzan | |
| | Josh Salatin | as Logan Jones | |
| | Nora Arnezeder | as Chloe Tousignant | |
| | Gracie Dzienny | as Clementine Lewis | |
Series Crew
| | Position | Name |
| --- | --- | --- |
| | Executive Producer | Michael Katleman |
| | Supervising Producer | Melissa Glenn |
| | Producer | Melissa Glenn |
| | Executive Producer | Brad Anderson |
| | Co-Executive Producer | Bryan Oh |
| | Co-Executive Producer | Carla Kettner |
| | Producer | John Forrest Niss |
| | Co-Producer | Nick Parker |
| | Executive Story Editor | Nick Parker |
| | Developer | Jeff Pinkner |
| | Executive Producer | Jeff Pinkner |
| | Supervising Producer | Matt Pitts |
| | Staff Writer | Nicole Phillips |
| | Consulting Producer | Shintaro Shimosawa |
| | Developer | Scott Rosenberg |
| | Executive Producer | Scott Rosenberg |
| | Developer | André Nemec |
| | Executive Producer | André Nemec |
| | Developer | Josh Appelbaum |
| | Executive Producer | Josh Appelbaum |
| | Co-Producer | Jay Faerber |
| | Executive Story Editor | Jay Faerber |
| | Executive Producer | James Mangold |
| | Executive Consultant | James Mangold |
| | Executive Producer | Cathy Konrad |
| | Executive Consultant | Cathy Konrad |
| | Executive Story Editor | Gregory Weidman |
| | Executive Producer | James Patterson |
| | Based on the Novel Of | James Patterson |
| | Executive Producer | Bill Robinson |
| | Executive Story Editor | Geoff Tock |
| | Executive Producer | Steve Bowen |
| | Executive Producer | Leopoldo Gout |
| | Based on the Novel Of | Michael Ledwidge |
| | Director Of Photography | Dave Perkal |
| | Production Designer | Lauren Crasco |
| | Executive Producer | Grace Gilroy |
| | Producer | Grace Gilroy |
| | Production Designer | David Willson |
| | Editor | Michael S. Stern |
| | Editor | Jan Northrop |
| | Editor | Jon Koslowsky |
| | Director Of Photography | Daniel Stoloff |
| | Director Of Photography | Craig Wrobleski |
| | Editor | Chad Rubel |
| | Director Of Photography | Francois Dagenais |
Related News
TVMaze