Z Cars or Z-Cars was a British television drama series centred on the work of mobile uniformed police in the fictional town of Newtown, based on Kirkby, Merseyside. Produced by the BBC, it debuted in January 1962 and ran until September 1978.
The series differed sharply from earlier police procedurals. With its less-usual Northern setting, it injected a new element of harsh realism into the image of the police, which some found unwelcome.
Z Cars ran for a total of 803 episodes, of which fewer than half have survived. Regular stars included Stratford Johns (Detective Inspector Barlow), Frank Windsor (Det. Sgt Watt), James Ellis (Bert Lynch) and Brian Blessed ("Fancy" Smith). Barlow and Watt were later spun into a separate series "Softly, Softly".
The name Z Cars relates to an imaginary "Z" Division of the local constabulary. The theme tune was based on a traditional Liverpool folk song, and was adopted by Everton Football Club as its official anthem.
Series Overview
Rating
imDb Rating: 7.2 (201 Votes)
Metascore: N/A
Plot
A gritty drama which follows the work of the police force in the fictional northern English town of Newtown.
Details
Rated: N/A
Released: 02 Jan 1962
Runtime: 50 min
Genre: Crime, Drama
Director: N/A
Writer: N/A
Actors: James Ellis, John Slater, Douglas Fielding, Bernard Holley
Language: English
Country: UK
Awards: 2 wins.
Total Seasons: 13
Previous Episode
Pressure
Episode 12x13; Sep 20, 1978
Previous Episodes 12x13: Pressure 12x12: Departures 12x11: Prey 12x10: Rummage 12x9: Deserter 12x8: First Offender 12x7: Fat Freddie BA 12x6: Exposure 12x5: A Woman's Place

View All Episodes
Cast
Jeremy Kemp as PC Bob Steele (1962-1963)
Joseph Brady as PC "Jock" Weir (1962–1965, 1967-1968)
Frank Windsor as DS John Watt (1962-1965)
John Barrie as DI/DCI Sam Hudson (1967, 1968)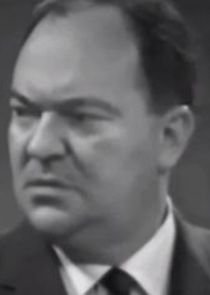 Stratford Johns as DCI Charlie Barlow (1962–1965)
Leonard Williams as Sgt. Percy Twentyman (1962)
View Full Cast
Recent News
CNC Stand-Up Paddleboard
Use a CNC router to build a beautiful, hollow wooden stand-up paddleboard. Read more on MAKE The post CNC Stand-Up Paddleboard appeared first on Make: DIY Projects and Ideas for Makers.
via NewsAPI
View More Related News
Skip to:
Season 1
| Episode No. | No. Overall | Title | Airdate | Runtime | Summary |
| --- | --- | --- | --- | --- | --- |
| 1 | 1 | Four of a Kind | 1962-01-02 | 45 | |
| 2 | 2 | The Limping Rabbit | 1962-01-09 | 45 | |
| 3 | 3 | Handle with Care | 1962-01-16 | 50 | |
| 4 | 4 | Stab in the Dark | 1962-01-23 | 50 | |
| 5 | 5 | Big Catch | 1962-01-30 | 50 | |
| 6 | 6 | Friday Night | 1962-02-06 | 50 | |
| 7 | 7 | Suspended | 1962-02-13 | 50 | |
| 8 | 8 | Family Feud | 1962-02-20 | 50 | |
| 9 | 9 | Fire! | 1962-02-27 | 50 | |
| 10 | 10 | Threats and Menaces | 1962-03-06 | 50 | |
| 11 | 11 | Jail Break | 1962-03-13 | 50 | |
| 12 | 12 | What Kind of Hero? | 1962-03-20 | 50 | |
| 13 | 13 | Sudden Death | 1962-03-27 | 50 | |
| 14 | 14 | Found Abandoned | 1962-04-03 | 50 | |
| 15 | 15 | The Best Days | 1962-04-10 | 50 | |
| 16 | 16 | Invisible Enemy | 1962-04-17 | 50 | |
| 17 | 17 | Down and Out | 1962-04-24 | 50 | |
| 18 | 18 | Further Enquiries | 1962-05-01 | 50 | |
| 19 | 19 | Winner Takes All | 1962-05-08 | 50 | |
| 20 | 20 | People's Property | 1962-05-15 | 50 | |
| 21 | 21 | Hi-Jack! | 1962-05-22 | 50 | |
| 22 | 22 | Incident Reported | 1962-05-29 | 50 | |
| 23 | 23 | Never on Wednesday | 1962-06-05 | 50 | |
| 24 | 24 | Day Trip | 1962-06-12 | 50 | |
| 25 | 25 | Affray | 1962-06-19 | 50 | |
| 26 | 26 | Contraband | 1962-06-26 | 50 | |
| 27 | 27 | Teamwork | 1962-07-03 | 50 | |
| 28 | 28 | Appearance in Court | 1962-07-10 | 50 | |
| 29 | 29 | Assault | 1962-07-17 | 50 | |
| 30 | 30 | Sunday Morning | 1962-07-24 | 50 | |
| 31 | 31 | Unconditional Surrender | 1962-07-31 | 50 | |
Season 2
| Episode No. | No. Overall | Title | Airdate | Runtime | Summary |
| --- | --- | --- | --- | --- | --- |
| 1 | 32 | On Watch - Newtown | 1962-09-19 | 50 | |
| 2 | 33 | Full Remission | 1962-09-26 | 50 | |
| 3 | 34 | Truth or Dare | 1962-10-03 | 50 | |
| 4 | 35 | Information Received | 1962-10-10 | 50 | |
| 5 | 36 | Friendly Relations | 1962-10-17 | 50 | |
| 6 | 37 | Corroboration | 1962-10-24 | 50 | |
| 7 | 38 | The Thin Girl | 1962-10-31 | 50 | |
| 8 | 39 | Johnny Sailor | 1962-11-07 | 50 | |
| 9 | 40 | Person Unknown | 1962-11-14 | 50 | |
| 10 | 41 | Ambush | 1962-11-11 | 50 | |
| 11 | 42 | Known to the Police | 1962-11-28 | 50 | |
| 12 | 43 | The Navigators | 1962-12-05 | 50 | |
| 13 | 44 | Business Trip | 1962-12-12 | 50 | |
| 14 | 45 | Five Whistles | 1962-12-19 | 50 | |
| 15 | 46 | Search | 1962-12-26 | 50 | |
| 16 | 47 | All Up by Seven | 1963-01-02 | 50 | |
| 17 | 48 | Trumpet Voluntary | 1963-01-09 | 50 | |
| 18 | 49 | Five and a Match | 1963-01-16 | 50 | |
| 19 | 50 | The Hitch-Hiker | 1963-01-23 | 50 | |
| 20 | 51 | A Simple Case | 1963-01-30 | 50 | |
| 21 | 52 | Act of Vengeance | 1963-02-06 | 50 | |
| 22 | 53 | The Listeners | 1963-02-13 | 50 | |
| 23 | 54 | The Main Chance | 1963-02-20 | 50 | |
| 24 | 55 | Follow My Leader | 1963-02-27 | 50 | |
| 25 | 56 | Members Only | 1963-03-06 | 50 | |
| 26 | 57 | Matter of Conviction | 1963-03-13 | 50 | |
| 27 | 58 | The Bad Lad | 1963-03-20 | 50 | |
| 28 | 59 | Enquiry | 1963-03-27 | 50 | |
| 29 | 60 | Pay by Results | 1963-04-03 | 50 | |
| 30 | 61 | The Peterman | 1963-04-10 | 50 | |
| 31 | 62 | The Birds of the Air | 1963-04-17 | 50 | |
| 32 | 63 | Train of Events | 1963-04-24 | 50 | |
| 33 | 64 | By the Book | 1963-05-01 | 50 | |
| 34 | 65 | Nothing Serious | 1963-05-08 | 50 | |
| 35 | 66 | Alarm Call | 1963-05-15 | 50 | |
| 36 | 67 | A Try by Weir | 1963-05-22 | 50 | |
| 37 | 68 | Quiet Confidence | 1963-05-29 | 50 | |
| 38 | 69 | Scare | 1963-06-05 | 50 | |
| 39 | 70 | Caught by the Ears | 1963-06-12 | 50 | |
| 40 | 71 | Come on the Lads | 1963-06-19 | 50 | |
| 41 | 72 | The Whizzers | 1963-06-26 | 50 | |
| 42 | 73 | Police Work | 1963-07-03 | 50 | |
Season 3
| Episode No. | No. Overall | Title | Airdate | Runtime | Summary |
| --- | --- | --- | --- | --- | --- |
| 1 | 74 | Lucky Accident | 1963-09-04 | 50 | |
| 2 | 75 | Made for Each Other | 1963-09-11 | 50 | |
| 3 | 76 | A La Carte | 1963-09-18 | 50 | |
| 4 | 77 | Light the Blue Paper | 1963-09-26 | 50 | |
| 5 | 78 | A Quiet Night | 1963-10-02 | 50 | |
| 6 | 79 | Hit and Run | 1963-10-09 | 50 | |
| 7 | 80 | Hide - and Go Seek | 1963-10-16 | 50 | |
| 8 | 81 | The Kiter | 1963-10-23 | 50 | |
| 9 | 82 | Special Duty | 1963-10-30 | 50 | |
| 10 | 83 | Remembrance of a Guest | 1963-11-06 | 50 | |
| 11 | 84 | Daylight Robbery | 1963-11-13 | 50 | |
| 12 | 85 | Running Milligan | 1963-11-20 | 50 | |
| 13 | 86 | Choose Your Partners | 1963-11-27 | 50 | |
| 14 | 87 | Tuesday Afternoon | 1963-12-04 | 50 | |
| 15 | 88 | Supper in the Morning | 1963-12-11 | 50 | |
| 16 | 89 | Wait for It | 1963-12-18 | 50 | |
| 17 | 90 | It Never Rains ... | 1963-12-25 | 50 | |
| 18 | 91 | .. And a Happy New Year | 1964-01-01 | 50 | |
| 19 | 92 | Happy-Go-Lucky | 1964-01-08 | 50 | |
| 20 | 93 | Promise Made | 1964-01-15 | 50 | |
| 21 | 94 | I Mean...Where Does It Stop? | 1964-01-22 | 50 | |
| 22 | 95 | A Stroll Along the Sands | 1964-01-29 | 50 | |
| 23 | 96 | No Malice | 1964-02-05 | 50 | |
| 24 | 97 | Profit by Their Example | 1964-02-12 | 50 | |
| 25 | 98 | A Question of Storage | 1964-02-19 | 50 | |
| 26 | 99 | Fun and Games | 1964-02-26 | 50 | |
| 27 | 100 | A Man...Like Yourself | 1964-03-04 | 50 | |
| 28 | 101 | A Straight Deal | 1964-03-11 | 50 | |
| 29 | 102 | Happy Families | 1964-03-18 | 50 | |
| 30 | 103 | Inside Job | 1964-03-25 | 50 | |
| 31 | 104 | Clues Are What You Think | 1964-04-01 | 50 | |
| 32 | 105 | The Whole Truth... | 1964-04-08 | 50 | |
| 33 | 106 | Whistle, and Come Home | 1964-04-22 | 50 | |
| 34 | 107 | First-Class Citizen | 1964-04-29 | 50 | |
| 35 | 108 | Seconds Away | 1964-05-06 | 50 | |
| 36 | 109 | Centre of Disturbance | 1964-05-13 | 50 | |
| 37 | 110 | You Get All Kinds | 1964-05-20 | 50 | |
| 38 | 111 | Happy Birthday | 1964-05-27 | 50 | |
| 39 | 112 | Somebody ... Help | 1964-06-03 | 50 | |
| 40 | 113 | Cage Until Tame | 1964-06-10 | 50 | |
| 41 | 114 | Family Reunion | 1964-06-17 | 50 | |
| 42 | 115 | A Place of Safety | 1964-06-24 | 50 | |
Season 4
| Episode No. | No. Overall | Title | Airdate | Runtime | Summary |
| --- | --- | --- | --- | --- | --- |
| 1 | 116 | The Dark Side of the Road | 1964-09-09 | 50 | |
| 2 | 117 | What a Main Event! | 1964-09-16 | 50 | |
| 3 | 118 | Finders Keepers | 1964-09-23 | 50 | |
| 4 | 119 | Lucky Partners | 1964-09-30 | 50 | |
| 5 | 120 | Soft Spot | 1964-10-07 | 50 | |
| 6 | 121 | Somebody Said... | 1964-10-14 | 50 | |
| 7 | 122 | Charity Begins ... | 1964-10-21 | 50 | |
| 8 | 123 | The Hunch | 1964-10-28 | 50 | |
| 9 | 124 | Two in the Bush | 1964-11-04 | 50 | |
| 10 | 125 | Welcome Home, Jigger | 1964-11-11 | 50 | |
| 11 | 126 | In a Day's Work | 1964-11-18 | 50 | |
| 12 | 127 | No Stone Unturned | 1964-11-25 | 50 | |
| 13 | 128 | You Pays Your Money | 1964-12-02 | 50 | |
| 14 | 129 | One Day in Spring Street | 1964-12-09 | 50 | |
| 15 | 130 | Bring Back the Cat | 1964-12-16 | 50 | |
| 16 | 131 | If He Runs - Grab Him | 1964-12-23 | 50 | |
| 17 | 132 | First Foot | 1964-12-30 | 50 | |
| 18 | 133 | Think On | 1965-01-06 | 50 | |
| 19 | 134 | The Luck of the Game | 1965-01-13 | 50 | |
| 20 | 135 | I Love You Bonzo | 1965-01-20 | 50 | |
| 21 | 136 | Brotherly Love | 1965-01-27 | 50 | |
| 22 | 137 | A Matter of Give and Take | 1965-02-03 | 50 | |
| 23 | 138 | Give a Dog a Name | 1965-02-10 | 50 | |
| 24 | 139 | The Long Spoon | 1965-02-17 | 50 | |
| 25 | 140 | Teething Trouble | 1965-02-24 | 50 | |
| 26 | 141 | A Shame to Take the Money | 1965-03-03 | 50 | |
| 27 | 142 | Window Dressing | 1965-03-10 | 50 | |
| 28 | 143 | Partners | 1965-03-17 | 50 | |
| 29 | 144 | The Fanatics | 1965-03-24 | 50 | |
| 30 | 145 | You Got to Have Class | 1965-03-31 | 50 | |
| 31 | 146 | The Mice Will Play | 1965-04-07 | 50 | |
| 32 | 147 | Sound an Alarm | 1965-04-14 | 50 | |
| 33 | 148 | The Soft Game | 1965-04-21 | 50 | |
| 34 | 149 | Snakes Alive | 1965-04-28 | 50 | |
| 35 | 150 | Suspected Murder | 1965-05-05 | 50 | |
| 36 | 151 | The Share Out | 1965-05-12 | 50 | |
| 37 | 152 | Checkmate | 1965-05-19 | 50 | |
| 38 | 153 | Another Fairy Tale | 1965-05-26 | 50 | |
| 39 | 154 | Market Square | 1965-06-02 | 50 | |
| 40 | 155 | Error of Judgement | 1965-06-09 | 50 | |
| 41 | 156 | Under Cover | 1965-06-16 | 50 | |
| 42 | 157 | One Good Turn | 1965-06-23 | 50 | |
| 43 | 158 | Warning Shots | 1965-06-30 | 50 | |
Season 5
| Episode No. | No. Overall | Title | Airdate | Runtime | Summary |
| --- | --- | --- | --- | --- | --- |
| 1 | 159 | With a Pin | 1965-10-05 | 50 | |
| 2 | 160 | Wilful Destruction | 1965-10-12 | 50 | |
| 3 | 161 | Cop and Blow | 1965-10-19 | 50 | |
| 4 | 162 | The Hard-Faced Grabber | 1965-10-26 | 50 | |
| 5 | 163 | Inspection | 1965-11-02 | 50 | |
| 6 | 164 | Routine Inquiries | 1965-11-09 | 50 | |
| 7 | 165 | A Morning's Sport | 1965-11-16 | 50 | |
| 8 | 166 | Contrary to Regulations | 1965-11-23 | 50 | |
| 9 | 167 | The Good Life | 1965-11-30 | 50 | |
| 10 | 168 | Celebration | 1965-12-07 | 50 | |
| 11 | 169 | But the Crying ... | 1965-12-14 | 50 | |
| 12 | 170 | That's the Way It Is | 1965-12-21 | 50 | |
Season 6
| Episode No. | No. Overall | Title | Airdate | Runtime | Summary |
| --- | --- | --- | --- | --- | --- |
| 1 | 171 | I Don't Want Evidence, Part 1 | 1967-03-06 | 50 | |
| 2 | 172 | I Don't Want Evidence, Part 2 | 1967-03-07 | 50 | |
| 3 | 173 | Ever Seen a Happy Cop, Part 1 | 1967-03-13 | 50 | |
| 4 | 174 | Ever Seen a Happy Cop, Part 2 | 1967-03-14 | 50 | |
| 5 | 175 | You Want 'Em - You Find 'Em, Part 1 | 1967-03-20 | 50 | |
| 6 | 176 | You Want 'Em - You Find 'Em, Part 2 | 1967-03-21 | 50 | |
| 7 | 177 | The Great Fur Robbery, Part 1 | 1967-03-27 | 50 | |
| 8 | 178 | The Great Fur Robbery, Part 2 | 1967-03-28 | 50 | |
| 9 | 179 | Gelignite, Part 1 | 1967-04-03 | 50 | |
| 10 | 180 | Gelignite, Part 2 | 1967-04-04 | 50 | |
| 11 | 181 | All They Have to Do is Spend It, Part 1 | 1967-04-10 | 50 | |
| 12 | 182 | All They Have to Do is Spend It, Part 2 | 1967-04-11 | 50 | |
| 13 | 183 | Who Said Anything About the Law, Part 1 | 1967-04-17 | 50 | |
| 14 | 184 | Who Said Anything About the Law, Part 2 | 1967-04-18 | 50 | |
| 15 | 185 | Standard Procedure, Part 1 | 1967-04-24 | 50 | |
| 16 | 186 | Standard Procedure, Part 2 | 1967-04-25 | 50 | |
| 17 | 187 | The Nesbitts Are Back, Part 1 | 1967-05-01 | 50 | |
| 18 | 188 | The Nesbitts Are Back, Part 2 | 1967-05-02 | 50 | |
| 19 | 189 | Finch and Sons, Part 1 | 1967-05-08 | 50 | |
| 20 | 190 | Finch and Sons, Part 2 | 1967-05-09 | 50 | |
| 21 | 191 | When Did You Last See Your Father? Part 1 | 1967-05-15 | 50 | |
| 22 | 192 | When Did You Last See Your Father? Part 2 | 1967-05-16 | 50 | |
| 23 | 193 | When Did You Last See Your Father? Part 3 | 1967-05-22 | 50 | |
| 24 | 194 | When Did You Last See Your Father? Part 4 | 1967-05-23 | 50 | |
| 25 | 195 | Sheena, Part 1 | 1967-05-29 | 50 | |
| 26 | 196 | Sheena, Part 2 | 1967-05-30 | 50 | |
| 27 | 197 | She's Not Yours, She's Mine, Part 1 | 1967-06-05 | 50 | |
| 28 | 198 | She's Not Yours, She's Mine, Part 2 | 1967-06-06 | 50 | |
| 29 | 199 | The Placer, Part 1 | 1967-06-12 | 50 | |
| 30 | 200 | The Placer, Part 2 | 1967-06-13 | 50 | |
| 31 | 201 | Don't Wrap It Up, I'll Take It with Me, Part 1 | 1967-06-19 | 50 | |
| 32 | 202 | Don't Wrap It Up, I'll Take It with Me, Part 2 | 1967-06-20 | 50 | |
| 33 | 203 | I Never Mean't to Drop Him, Part 1 | 1967-06-26 | 50 | |
| 34 | 204 | I Never Mean't to Drop Him, Part 2 | 1967-06-27 | 50 | |
| 35 | 205 | Never Give a Copper an Even Break, Part 1 | 1967-07-03 | 50 | |
| 36 | 206 | Never Give a Copper an Even Break, Part 2 | 1967-07-04 | 50 | |
| 37 | 207 | It Was Doing Nothing, Part 1 | 1967-07-10 | 50 | |
| 38 | 208 | It Was Doing Nothing, Part 2 | 1967-07-11 | 50 | |
| 39 | 209 | The Sledgehammer and the Nut, Part 1 | 1967-07-17 | 50 | |
| 40 | 210 | The Sledgehammer and the Nut, Part 2 | 1967-07-18 | 50 | |
| 41 | 211 | All Through the Night, Part 1 | 1967-07-24 | 50 | |
| 42 | 212 | All Through the Night, Part 2 | 1967-07-25 | 50 | |
| 43 | 213 | Prejudice, Part 1 | 1967-07-31 | 50 | |
| 44 | 214 | Prejudice, Part 2 | 1967-08-01 | 50 | |
| 45 | 215 | Boy, Part 1 | 1967-08-07 | 50 | |
| 46 | 216 | Boy, Part 2 | 1967-08-08 | 50 | |
| 47 | 217 | Play It Hot, Play It Cool, Part 1 | 1967-08-14 | 50 | |
| 48 | 218 | Play It Hot, Play It Cool, Part 2 | 1967-08-15 | 50 | |
| 49 | 219 | The Great Art Robbery, Part 1 | 1967-08-21 | 50 | |
| 50 | 220 | The Great Art Robbery, Part 2 | 1967-08-22 | 50 | |
| 51 | 221 | First on the Scene, Part 1 | 1967-08-28 | 50 | |
| 52 | 222 | First on the Scene, Part 2 | 1967-08-29 | 50 | |
| 53 | 223 | It's Easy Once You Know How, Part 1 | 1967-09-04 | 50 | |
| 54 | 224 | It's Easy Once You Know How, Part 2 | 1967-09-05 | 50 | |
| 55 | 225 | If I Can't Have Him, Part 1 | 1967-09-11 | 50 | |
| 56 | 226 | If I Can't Have Him, Part 2 | 1967-09-12 | 50 | |
| 57 | 227 | A Litte Bit of Respect, Part 1 | 1967-09-18 | 50 | |
| 58 | 228 | A Litte Bit of Respect, Part 2 | 1967-09-19 | 50 | |
| 59 | 229 | Calling the Tune, Part 1 | 1967-09-25 | 50 | |
| 60 | 230 | Calling the Tune, Part 2 | 1967-09-26 | 50 | |
| 61 | 231 | Sauce for the Goose, Part 1 | 1967-10-02 | 50 | |
| 62 | 232 | Sauce for the Goose, Part 2 | 1967-10-03 | 50 | |
| 63 | 233 | The Nose on Your Face, Part 1 | 1967-10-09 | 50 | |
| 64 | 234 | The Nose on Your Face, Part 2 | 1967-10-10 | 50 | |
| 65 | 235 | A Handful of Dust, Part 1 | 1967-10-16 | 50 | |
| 66 | 236 | A Handful of Dust, Part 2 | 1967-10-17 | 50 | |
| 67 | 237 | All in a Day's Work, Part 1 | 1967-10-23 | 50 | |
| 68 | 238 | All in a Day's Work, Part 2 | 1967-10-24 | 50 | |
| 69 | 239 | Invasion of Privacy, Part 1 | 1967-10-30 | 50 | |
| 70 | 240 | Invasion of Privacy, Part 2 | 1967-10-31 | 50 | |
| 71 | 241 | Granny, the Swings, Part 1 | 1967-11-06 | 50 | |
| 72 | 242 | Granny, the Swings, Part 2 | 1967-11-07 | 50 | |
| 73 | 243 | Saturday Night Was Murder, Part 1 | 1967-11-13 | 50 | |
| 74 | 244 | Saturday Night Was Murder, Part 2 | 1967-11-14 | 50 | |
| 75 | 245 | They're Not Supposed to Do That - Are They? Part 1 | 1967-11-20 | 50 | |
| 76 | 246 | They're Not Supposed to Do That - Are They? Part 2 | 1967-11-21 | 50 | |
| 77 | 247 | The Victim, Part 1 | 1967-11-27 | 50 | |
| 78 | 248 | The Victim, Part 2 | 1967-11-28 | 50 | |
| 79 | 249 | Too Quiet for Sunday, Part 1 | 1967-12-04 | 50 | |
| 80 | 250 | Too Quiet for Sunday, Part 2 | 1967-12-05 | 50 | |
| 81 | 251 | A Right to Live, Part 1 | 1967-12-11 | 50 | |
| 82 | 252 | A Right to Live, Part 2 | 1967-12-12 | 50 | |
| 83 | 253 | The Collector, Part 1 | 1967-12-18 | 50 | |
| 84 | 254 | The Collector, Part 2 | 1967-12-19 | 50 | |
| 85 | 255 | Family Affair, Part 1 | 1967-12-25 | 50 | |
| 86 | 256 | Family Affair, Part 2 | 1967-12-26 | 50 | |
| 87 | 257 | Should Auld Acquaintance, Part 1 | 1968-01-01 | 50 | |
| 88 | 258 | Should Auld Acquaintance, Part 2 | 1968-01-02 | 50 | |
| 89 | 259 | You Can't Win Em All, Part 1 | 1968-01-08 | 50 | |
| 90 | 260 | You Can't Win Em All, Part 2 | 1968-01-09 | 50 | |
| 91 | 261 | Take It with a Pinch of Salt, Part 1 | 1968-01-15 | 50 | |
| 92 | 262 | Take It with a Pinch of Salt, Part 2 | 1968-01-16 | 50 | |
| 93 | 263 | Nothing to Report, Part 1 | 1968-01-22 | 50 | |
| 94 | 264 | Nothing to Report, Part 2 | 1968-01-23 | 50 | |
| 95 | 265 | Inside Information, Part 1 | 1968-01-29 | 50 | |
| 96 | 266 | Inside Information, Part 2 | 1968-01-30 | 50 | |
| 97 | 267 | Honour Among Thieves, Part 1 | 1968-02-05 | 50 | |
| 98 | 268 | Honour Among Thieves, Part 2 | 1968-02-06 | 50 | |
| 99 | 269 | Aren't Policemen Wonderful, Part 1 | 1968-02-12 | 50 | |
| 100 | 270 | Aren't Policemen Wonderful, Part 2 | 1968-02-13 | 50 | |
| 101 | 271 | Out of the Frying Pan, Part 1 | 1968-02-19 | 50 | |
| 102 | 272 | Out of the Frying Pan, Part 2 | 1968-02-20 | 50 | |
| 103 | 273 | What D'Yer Mean - Charity? Part 1 | 1968-02-26 | 50 | |
| 104 | 274 | What D'Yer Mean - Charity? Part 2 | 1968-02-27 | 50 | |
| 105 | 275 | Person to Person, Part 1 | 1968-03-04 | 50 | |
| 106 | 276 | Person to Person, Part 2 | 1968-03-05 | 50 | |
| 107 | 277 | A Hobby You Might Say, Part 1 | 1968-03-11 | 50 | |
| 108 | 278 | A Hobby You Might Say, Part 2 | 1968-03-12 | 50 | |
| 109 | 279 | Hudson's Way, Part 1 | 1968-03-18 | 50 | |
| 110 | 280 | Hudson's Way, Part 2 | 1968-03-19 | 50 | |
| 111 | 281 | Blind Alley, Part 1 | 1968-03-25 | 50 | |
| 112 | 282 | Blind Alley, Part 2 | 1968-03-26 | 50 | |
| 113 | 283 | The Saint of Concrete Canyon, Part 1 | 1968-04-01 | 50 | |
| 114 | 284 | The Saint of Concrete Canyon, Part 2 | 1968-04-02 | 50 | |
| 115 | 285 | Criminal Type, Part 1 | 1968-04-08 | 50 | |
| 116 | 286 | Criminal Type, Part 2 | 1968-04-09 | 50 | |
| 117 | 287 | The Man Who Was Inspector Todd, Part 1 | 1968-04-15 | 50 | |
| 118 | 288 | The Man Who Was Inspector Todd, Part 2 | 1968-04-16 | 50 | |
| 119 | 289 | Some Girls Pick 'Em, Part 1 | 1968-04-22 | 50 | |
| 120 | 290 | Some Girls Pick 'Em, Part 2 | 1968-04-23 | 50 | |
| 121 | 291 | The Battleground, Part 1 | 1968-04-29 | 50 | |
| 122 | 292 | The Battleground, Part 2 | 1968-04-30 | 50 | |
| 123 | 293 | The Witness, Part 1 | 1968-05-06 | 50 | |
| 124 | 294 | The Witness, Part 2 | 1968-05-07 | 50 | |
| 125 | 295 | The Guilty Ones, Part 1 | 1968-05-13 | 50 | |
| 126 | 296 | The Guilty Ones, Part 2 | 1968-05-14 | 50 | |
| 127 | 297 | At Least You Know You've Tried, Part 1 | 1968-05-20 | 50 | |
| 128 | 298 | At Least You Know You've Tried, Part 2 | 1968-05-21 | 50 | |
| 129 | 299 | Two's a Pair, Part 1 | 1968-05-27 | 50 | |
| 130 | 300 | Two's a Pair, Part 2 | 1968-05-28 | 50 | |
| 131 | 301 | Tomorrow's Another Day, Part 1 | 1968-06-03 | 50 | |
| 132 | 302 | Tomorrow's Another Day, Part 2 | 1968-06-04 | 50 | |
| 133 | 303 | Who Was That Lady? Part 1 | 1968-06-10 | 50 | |
| 134 | 304 | Who Was That Lady? Part 2 | 1968-06-11 | 50 | |
| 135 | 305 | Talk Your Way Out of That, Part 1 | 1968-06-17 | 50 | |
| 136 | 306 | Talk Your Way Out of That, Part 2 | 1968-06-18 | 25 | |
| 137 | 307 | Application, Part 1 | 1968-07-08 | 50 | |
| 138 | 308 | Application, Part 2 | 1968-07-09 | 50 | |
| 139 | 309 | The Luck of the Irish, Part 1 | 1968-07-15 | 50 | |
| 140 | 310 | The Luck of the Irish, Part 2 | 1968-07-16 | 50 | |
| 141 | 311 | A Kind of Proof, Part 1 | 1968-07-22 | 50 | |
| 142 | 312 | A Kind of Proof, Part 2 | 1968-07-23 | 50 | |
| 143 | 313 | A Matter for Thought, Part 1 | 1968-07-29 | 50 | |
| 144 | 314 | A Matter for Thought, Part 2 | 1968-07-30 | 50 | |
| 145 | 315 | Some Kind of Nut, Part 1 | 1968-08-05 | 50 | |
| 146 | 316 | Some Kind of Nut, Part 2 | 1968-08-06 | 50 | |
| 147 | 317 | He Must Be Up to No Good, Part 1 | 1968-08-12 | 50 | |
| 148 | 318 | He Must Be Up to No Good, Part 2 | 1968-08-13 | 50 | |
| 149 | 319 | It's a Sort of Game, Part 1 | 1968-08-19 | 50 | |
| 150 | 320 | It's a Sort of Game, Part 2 | 1968-08-20 | 50 | |
| 151 | 321 | Anyone Can Make a Mistake, Part 1 | 1968-08-26 | 50 | |
| 152 | 322 | Anyone Can Make a Mistake, Part 2 | 1968-08-27 | 50 | |
| 153 | 323 | Attack, Part 1 | 1968-09-02 | 50 | |
| 154 | 324 | Attack, Part 2 | 1968-09-03 | 50 | |
| 155 | 325 | You Worry Too Much, Charlie, Part 1 | 1968-09-09 | 50 | |
| 156 | 326 | You Worry Too Much, Charlie, Part 2 | 1968-09-10 | 50 | |
| 157 | 327 | Punch-Up, Part 1 | 1968-09-16 | 50 | |
| 158 | 328 | Punch-Up, Part 2 | 1968-09-17 | 50 | |
| 159 | 329 | More Ways of Killing the Cat, Part 1 | 1968-09-23 | 50 | |
| 160 | 330 | More Ways of Killing the Cat, Part 2 | 1968-09-24 | 50 | |
| 161 | 331 | No Charge for the Estimate, Part 1 | 1968-09-30 | 50 | |
| 162 | 332 | No Charge for the Estimate, Part 2 | 1968-10-01 | 50 | |
| 163 | 333 | The Paperchase, Part 1 | 1968-10-07 | 50 | |
| 164 | 334 | The Paperchase, Part 2 | 1968-10-08 | 50 | |
| 165 | 335 | The Vigilance, Part 1 | 1968-10-14 | 50 | |
| 166 | 336 | The Vigilance, Part 2 | 1968-10-15 | 50 | |
| 167 | 337 | The Tip-Off, Part 1 | 1968-10-21 | 50 | |
| 168 | 338 | The Tip-Off, Part 2 | 1968-10-22 | 50 | |
| 169 | 339 | Prevention is Better, Part 1 | 1968-10-28 | 50 | |
| 170 | 340 | Prevention is Better, Part 2 | 1968-10-22 | 50 | |
| 171 | 341 | Special Relationship, Part 1 | 1968-11-04 | 50 | |
| 172 | 342 | Special Relationship, Part 2 | 1968-11-05 | 50 | |
| 173 | 343 | A Proper George Washington, Part 1 | 1968-11-11 | 50 | |
| 174 | 344 | A Proper George Washington, Part 2 | 1968-11-12 | 50 | |
| 175 | 345 | I Know My Coppers, Part 1 | 1968-11-18 | 50 | |
| 176 | 346 | I Know My Coppers, Part 2 | 1968-11-19 | 50 | |
| 177 | 347 | Follow the Form, Part 1 | 1968-11-25 | 50 | |
| 178 | 348 | Follow the Form, Part 2 | 1968-11-26 | 50 | |
| 179 | 349 | Breakdown, Part 1 | 1968-12-02 | 50 | |
| 180 | 350 | Breakdown, Part 2 | 1968-12-03 | 50 | |
| 181 | 351 | Will He...Won't He? Part 1 | 1968-12-09 | 50 | |
| 182 | 352 | Will He...Won't He? Part 2 | 1968-12-10 | 50 | |
| 183 | 353 | Dead End, Part 1 | 1968-12-16 | 50 | |
| 184 | 354 | Dead End, Part 2 | 1968-12-17 | 50 | |
| 185 | 355 | Blame It on Father Christmas, Part 1 | 1968-12-23 | 50 | |
| 186 | 356 | Blame It on Father Christmas, Part 2 | 1968-12-24 | 50 | |
| 187 | 357 | For Auld Lang Syne, Part 1 | 1968-12-30 | 50 | |
| 188 | 358 | For Auld Lang Syne, Part 2 | 1968-12-31 | 50 | |
| 189 | 359 | Unidentified Marks, Part 1 | 1969-01-06 | 50 | |
| 190 | 360 | Unidentified Marks, Part 2 | 1969-01-07 | 50 | |
| 191 | 361 | Picture of Guilt, Part 1 | 1969-01-13 | 50 | |
| 192 | 362 | Picture of Guilt, Part 2 | 1969-01-14 | 50 | |
| 193 | 363 | It Works Both Ways, Part 1 | 1969-01-20 | 50 | |
| 194 | 364 | It Works Both Ways, Part 2 | 1969-01-21 | 50 | |
| 195 | 365 | Alibi, Part 1 | 1969-01-27 | 50 | |
| 196 | 366 | Alibi, Part 2 | 1969-01-28 | 50 | |
| 197 | 367 | Lost Property, Part 1 | 1969-02-03 | 50 | |
| 198 | 368 | Lost Property, Part 2 | 1969-02-04 | 50 | |
| 199 | 369 | Fear or Favour, Part 1 | 1969-02-10 | 50 | |
| 200 | 370 | Fear or Favour, Part 2 | 1969-02-11 | 50 | |
| 201 | 371 | The Lonely Place, Part 1 | 1969-02-17 | 50 | |
| 202 | 372 | The Lonely Place, Part 2 | 1969-02-18 | 50 | |
| 203 | 373 | Foggy Night, Part 1 | 1969-02-24 | 50 | |
| 204 | 374 | Foggy Night, Part 2 | 1969-02-25 | 50 | |
| 205 | 375 | The Soft Touch, Part 1 | 1969-03-03 | 50 | |
| 206 | 376 | The Soft Touch, Part 2 | 1969-03-04 | 50 | |
| 207 | 377 | Special Duty, Part 1 | 1969-03-10 | 50 | |
| 208 | 378 | Special Duty, Part 2 | 1969-03-11 | 50 | |
| 209 | 379 | One End of the Road, Part 1 | 1969-03-17 | 50 | |
| 210 | 380 | One End of the Road, Part 2 | 1969-03-18 | 50 | |
| 211 | 381 | Welcome to Newtown, Part 1 | 1969-03-24 | 50 | |
| 212 | 382 | Welcome to Newtown, Part 2 | 1969-03-25 | 50 | |
| 213 | 383 | All the Birds of the Air, Part 1 | 1969-03-31 | 50 | |
| 214 | 384 | All the Birds of the Air, Part 2 | 1969-04-01 | 50 | |
| 215 | 385 | Carbon Copy, Part 1 | 1969-04-07 | 50 | |
| 216 | 386 | Carbon Copy, Part 2 | 1969-04-08 | 50 | |
| 217 | 387 | Not a Bad Lad Really, Part 1 | 1969-04-14 | 50 | |
| 218 | 388 | Not a Bad Lad Really, Part 2 | 1969-04-15 | 50 | |
| 219 | 389 | Snout, Part 1 | 1969-04-21 | 50 | |
| 220 | 390 | Snout, Part 2 | 1969-04-22 | 50 | |
| 221 | 391 | The Exiles, Part 1 | 1969-04-28 | 50 | |
| 222 | 392 | The Exiles, Part 2 | 1969-04-29 | 50 | |
| 223 | 393 | It's Not Against the Law, Part 1 | 1969-05-05 | 50 | |
| 224 | 394 | It's Not Against the Law, Part 2 | 1969-05-06 | 50 | |
| 225 | 395 | Hit and Run, Part 1 | 1969-05-12 | 50 | |
| 226 | 396 | Hit and Run, Part 2 | 1969-05-13 | 50 | |
| 227 | 397 | One of Our Own, Part 1 | 1969-05-19 | 50 | |
| 228 | 398 | One of Our Own, Part 2 | 1969-05-20 | 50 | |
| 229 | 399 | No Objection to Bail, Part 1 | 1969-05-26 | 50 | |
| 230 | 400 | No Objection to Bail, Part 2 | 1969-05-27 | 50 | |
| 231 | 401 | Sunday...Sunday... Part 1 | 1969-06-02 | 50 | |
| 232 | 402 | Sunday...Sunday... Part 2 | 1969-06-03 | 50 | |
| 233 | 403 | Double Game, Part 1 | 1969-06-09 | 50 | |
| 234 | 404 | Double Game, Part 2 | 1969-06-10 | 50 | |
| 235 | 405 | Spare the Rod, Part 1 | 1969-06-16 | 50 | |
| 236 | 406 | Spare the Rod, Part 2 | 1969-06-17 | 50 | |
| 237 | 407 | You've Got to Keep Them Talking, Part 1 | 1969-07-07 | 50 | |
| 238 | 408 | You've Got to Keep Them Talking, Part 2 | 1969-07-08 | 50 | |
| 239 | 409 | In Need of Care, Part 1 | 1969-07-14 | 50 | |
| 240 | 410 | In Need of Care, Part 2 | 1969-07-15 | 50 | |
| 241 | 411 | From Information Received, Part 1 | 1969-07-21 | 50 | |
| 242 | 412 | From Information Received, Part 2 | 1969-07-22 | 50 | |
| 243 | 413 | Have a Go, Joe, Part 1 | 1969-07-28 | 50 | |
| 244 | 414 | Have a Go, Joe, Part 2 | 1969-07-29 | 50 | |
| 245 | 415 | According to Plan, Part 1 | 1969-08-04 | 50 | |
| 246 | 416 | According to Plan, Part 2 | 1969-08-05 | 50 | |
| 247 | 417 | The Shooter, Part 1 | 1969-08-11 | 50 | |
| 248 | 418 | The Shooter, Part 2 | 1969-08-12 | 50 | |
| 249 | 419 | Dear Old Golden Rule Days, Part 1 | 1969-08-18 | 50 | |
| 250 | 420 | Dear Old Golden Rule Days, Part 2 | 1969-08-19 | 50 | |
| 251 | 421 | Allegation, Part 1 | 1969-08-25 | 50 | |
| 252 | 422 | Allegation, Part 2 | 1969-08-26 | 50 | |
| 253 | 423 | You Can't Trust Anyone, Part 1 | 1969-09-01 | 50 | |
| 254 | 424 | You Can't Trust Anyone, Part 2 | 1969-09-02 | 50 | |
| 255 | 425 | The Dog Lover, Part 1 | 1969-09-08 | 50 | |
| 256 | 426 | The Dog Lover, Part 2 | 1969-09-09 | 50 | |
| 257 | 427 | It's Been a Long Time, Part 1 | 1969-09-15 | 50 | |
| 258 | 428 | It's Been a Long Time, Part 2 | 1969-09-16 | 50 | |
| 259 | 429 | No Time to Think, Part 1 | 1969-09-22 | 50 | |
| 260 | 430 | No Time to Think, Part 2 | 1969-09-23 | 50 | |
| 261 | 431 | Not That Sort of Policeman, Part 1 | 1969-09-29 | 50 | |
| 262 | 432 | Not That Sort of Policeman, Part 2 | 1969-09-30 | 50 | |
| 263 | 433 | A Place of Safety, Part 1 | 1969-10-06 | 50 | |
| 264 | 434 | A Place of Safety, Part 2 | 1969-10-07 | 50 | |
| 265 | 435 | Lost and Found, Part 1 | 1969-10-13 | 50 | |
| 266 | 436 | Lost and Found, Part 2 | 1969-10-14 | 50 | |
| 267 | 437 | Gyppo, Part 1 | 1969-10-20 | 50 | |
| 268 | 438 | Gyppo, Part 2 | 1969-10-21 | 50 | |
| 269 | 439 | Give a Dog a Bad Name, Part 1 | 1969-10-28 | 50 | |
| 270 | 440 | Give a Dog a Bad Name, Part 2 | 1969-10-29 | 50 | |
| 271 | 441 | Nobody Loves Us, Part 1 | 1969-11-03 | 50 | |
| 272 | 442 | Nobody Loves Us, Part 2 | 1969-11-04 | 50 | |
| 273 | 443 | A Right Cock-n-Bull Story, Part 1 | 1969-11-10 | 50 | |
| 274 | 444 | A Right Cock-n-Bull Story, Part 2 | 1969-11-11 | 50 | |
| 275 | 445 | Two for the Record, Part 1 | 1969-11-17 | 50 | |
| 276 | 446 | Two for the Record, Part 2 | 1969-11-18 | 50 | |
| 277 | 447 | Quiet Day, Part 1 | 1969-11-24 | 50 | |
| 278 | 448 | Quiet Day, Part 2 | 1969-11-25 | 50 | |
| 279 | 449 | None the Worse, Part 1 | 1969-12-01 | 50 | |
| 280 | 450 | None the Worse, Part 2 | 1969-12-02 | 50 | |
| 281 | 451 | None the Worse, Part 3 | 1969-12-08 | 50 | |
| 282 | 452 | None the Worse, Part 4 | 1969-12-09 | 50 | |
| 283 | 453 | Barricade, Part 1 | 1969-12-15 | 50 | |
| 284 | 454 | Barricade, Part 2 | 1969-12-16 | 50 | |
| 285 | 455 | The Best Day of the Year, Part 1 | 1969-12-22 | 50 | |
| 286 | 456 | The Best Day of the Year, Part 2 | 1969-12-23 | 50 | |
| 287 | 457 | Score to Settle, Part 1 | 1969-12-29 | 50 | |
| 288 | 458 | Score to Settle, Part 2 | 1969-12-30 | 50 | |
| 289 | 459 | Tune on a Bent Trumpet, Part 1 | 1970-01-05 | 50 | |
| 290 | 460 | Tune on a Bent Trumpet, Part 2 | 1970-01-06 | 50 | |
| 291 | 461 | They Call It Justice, Part 1 | 1970-01-12 | 50 | |
| 292 | 462 | They Call It Justice, Part 2 | 1970-01-13 | 50 | |
| 293 | 463 | No Questions Asked, Part 1 | 1970-01-19 | 50 | |
| 294 | 464 | No Questions Asked, Part 2 | 1970-01-20 | 50 | |
| 295 | 465 | Threats and Menaces, Part 1 | 1970-01-26 | 50 | |
| 296 | 466 | Threats and Menaces, Part 2 | 1970-01-27 | 50 | |
| 297 | 467 | Lost, Part 1 | 1970-02-02 | 50 | |
| 298 | 468 | Lost, Part 2 | 1970-02-03 | 50 | |
| 299 | 469 | Infamous Conduct, Part 1 | 1970-02-09 | 50 | |
| 300 | 470 | Infamous Conduct, Part 2 | 1970-02-10 | 50 | |
| 301 | 471 | All Coppers Are Nanas, Part 1 | 1970-02-16 | 50 | |
| 302 | 472 | All Coppers Are Nanas, Part 2 | 1970-02-17 | 50 | |
| 303 | 473 | Nice Bit O' Stuff, Part 1 | 1970-02-23 | 50 | |
| 304 | 474 | Nice Bit O' Stuff, Part 2 | 1970-02-24 | 50 | |
| 305 | 475 | For Old Time's Sake, Part 1 | 1970-03-02 | 50 | |
| 306 | 476 | For Old Time's Sake, Part 2 | 1970-03-03 | 50 | |
| 307 | 477 | A Day Like Every Day, Part 1 | 1970-03-09 | 50 | |
| 308 | 478 | A Day Like Every Day, Part 2 | 1970-03-10 | 50 | |
| 309 | 479 | Eleanor Rigby Slept Here, Part 1 | 1970-03-16 | 50 | |
| 310 | 480 | Eleanor Rigby Slept Here, Part 2 | 1970-03-17 | 50 | |
| 311 | 481 | A Right Tommy Kelly Do, Part 1 | 1970-03-23 | 50 | |
| 312 | 482 | A Right Tommy Kelly Do, Part 2 | 1970-03-24 | 50 | |
| 313 | 483 | Cruising for Burglars, Part 1 | 1970-04-06 | 50 | |
| 314 | 484 | Cruising for Burglars, Part 2 | 1970-04-07 | 50 | |
| 315 | 485 | In and Out, Part 1 | 1970-04-13 | 50 | |
| 316 | 486 | In and Out, Part 2 | 1970-04-14 | 50 | |
| 317 | 487 | In and Out, Part 3 | 1970-04-20 | 50 | |
| 318 | 488 | In and Out, Part 4 | 1970-04-21 | 50 | |
| 319 | 489 | It's Only a Game, Part 1 | 1970-04-27 | 50 | |
| 320 | 490 | It's Only a Game, Part 2 | 1970-04-28 | 50 | |
| 321 | 491 | A Quiet Sort of Lad, Part 1 | 1970-05-04 | 50 | |
| 322 | 492 | A Quiet Sort of Lad, Part 2 | 1970-05-05 | 50 | |
| 323 | 493 | Night Out, Part 1 | 1970-05-11 | 50 | |
| 324 | 494 | Night Out, Part 2 | 1970-05-12 | 50 | |
| 325 | 495 | One Bad Apple, Part 1 | 1970-05-18 | 50 | |
| 326 | 496 | One Bad Apple, Part 2 | 1970-05-19 | 50 | |
| 327 | 497 | If You Can't Beat 'Em, Part 1 | 1970-05-25 | 50 | |
| 328 | 498 | If You Can't Beat 'Em, Part 2 | 1970-05-26 | 50 | |
| 329 | 499 | Couldn't Happer to a Nicer Girl, Part 1 | 1970-06-01 | 50 | |
| 330 | 500 | Couldn't Happer to a Nicer Girl, Part 2 | 1970-06-02 | 50 | |
| 331 | 501 | A Couple of Comic Turns, Part 1 | 1970-07-06 | 50 | |
| 332 | 502 | A Couple of Comic Turns, Part 2 | 1970-07-07 | 50 | |
| 333 | 503 | By Bread Alone, Part 1 | 1970-07-13 | 50 | |
| 334 | 504 | By Bread Alone, Part 2 | 1970-07-14 | 50 | |
| 335 | 505 | The Helpers, Part 1 | 1970-07-20 | 50 | |
| 336 | 506 | The Helpers, Part 2 | 1970-07-21 | 50 | |
| 337 | 507 | Missile Mile, Part 1 | 1970-07-27 | 50 | |
| 338 | 508 | Missile Mile, Part 2 | 1970-07-28 | 50 | |
| 339 | 509 | I Wouldn't Give You Tuppence... Part 1 | 1970-08-03 | 50 | |
| 340 | 510 | I Wouldn't Give You Tuppence... Part 2 | 1970-08-04 | 50 | |
| 341 | 511 | Weekend with Sally, Part 1 | 1970-08-10 | 50 | |
| 342 | 512 | Weekend with Sally, Part 2 | 1970-08-11 | 50 | |
| 343 | 513 | Bottoms Up for the Walking Dead, Part 1 | 1970-08-17 | 50 | |
| 344 | 514 | Bottoms Up for the Walking Dead, Part 2 | 1970-08-18 | 50 | |
| 345 | 515 | Give and Take, Part 1 | 1970-08-24 | 50 | |
| 346 | 516 | Give and Take, Part 2 | 1970-08-25 | 50 | |
| 347 | 517 | To Ray - Love Anne, Part 1 | 1970-08-28 | 50 | |
| 348 | 518 | To Ray - Love Anne, Part 2 | 1970-08-29 | 50 | |
| 349 | 519 | Who's Sylvia Then, Part 1 | 1970-09-07 | 50 | |
| 350 | 520 | Who's Sylvia Then, Part 2 | 1970-09-08 | 50 | |
| 351 | 521 | A Lot of Fuss for 15 Quid, Part 1 | 1970-09-14 | 50 | |
| 352 | 522 | A Lot of Fuss for 15 Quid, Part 2 | 1970-09-15 | 50 | |
| 353 | 523 | The Other Arm of the Law, Part 1 | 1970-09-21 | 50 | |
| 354 | 524 | The Other Arm of the Law, Part 2 | 1970-09-22 | 50 | |
| 355 | 525 | A Big Shadow, Part 1 | 1970-10-05 | 50 | |
| 356 | 526 | A Big Shadow, Part 2 | 1970-10-06 | 50 | |
| 357 | 527 | The Senior Partner, Part 1 | 1970-10-12 | 50 | |
| 358 | 528 | The Senior Partner, Part 2 | 1970-10-13 | 50 | |
| 359 | 529 | Talking to an Elephant, Part 1 | 1970-10-19 | 50 | |
| 360 | 530 | Talking to an Elephant, Part 2 | 1970-10-20 | 50 | |
| 361 | 531 | Off with the Motley, Part 1 | 1970-10-26 | 50 | |
| 362 | 532 | Off with the Motley, Part 2 | 1970-10-27 | 50 | |
| 363 | 533 | Whatever Happened to the Glory Boy? Part 1 | 1970-11-02 | 50 | |
| 364 | 534 | Whatever Happened to the Glory Boy? Part 2 | 1970-11-03 | 50 | |
| 365 | 535 | Have You Seen Davie Richards? Part 1 | 1970-11-09 | 50 | |
| 366 | 536 | Have You Seen Davie Richards? Part 2 | 1970-11-10 | 50 | |
| 367 | 537 | A Very High Rocket, Part 1 | 1970-11-16 | 50 | |
| 368 | 538 | A Very High Rocket, Part 2 | 1970-11-17 | 50 | |
| 369 | 539 | The Little Woman, Part 1 | 1970-11-23 | 50 | |
| 370 | 540 | The Little Woman, Part 2 | 1970-11-24 | 50 | |
| 371 | 541 | Stop Over, Part 1 | 1970-11-30 | 50 | |
| 372 | 542 | Stop Over, Part 2 | 1970-12-01 | 50 | |
| 373 | 543 | Strictly Cash, Part 1 | 1970-12-07 | 50 | |
| 374 | 544 | Strictly Cash, Part 2 | 1970-12-08 | 50 | |
| 375 | 545 | Playing for Keeps, Part 1 | 1970-12-14 | 50 | |
| 376 | 546 | Playing for Keeps, Part 2 | 1970-12-15 | 50 | |
| 377 | 547 | Christmas is Coming, Part 1 | 1970-12-21 | 50 | |
| 378 | 548 | Christmas is Coming, Part 2 | 1970-12-22 | 50 | |
| 379 | 549 | Let Nothing You Dismay | 1970-12-29 | 50 | |
| 380 | 550 | Prevention, Part 1 | 1971-01-04 | 50 | |
| 381 | 551 | Prevention, Part 2 | 1971-01-05 | 50 | |
| 382 | 552 | Right of Way, Part 1 | 1971-01-11 | 50 | |
| 383 | 553 | Right of Way, Part 2 | 1971-01-12 | 50 | |
| 384 | 554 | Nobody Wins, Nobody Loses, Part 1 | 1971-01-18 | 50 | |
| 385 | 555 | Nobody Wins, Nobody Loses, Part 2 | 1971-01-19 | 50 | |
| 386 | 556 | By-Pass, Part 1 | 1971-01-25 | 50 | |
| 387 | 557 | By-Pass, Part 2 | 1971-01-26 | 50 | |
| 388 | 558 | Love's a Dead Lumber, Part 1 | 1971-02-01 | 50 | |
| 389 | 559 | Love's a Dead Lumber, Part 2 | 1971-02-02 | 50 | |
| 390 | 560 | The More We Are Together, Part 1 | 1971-02-08 | 50 | |
| 391 | 561 | The More We Are Together, Part 2 | 1971-02-09 | 50 | |
| 392 | 562 | Make Yourself at Home, Part 1 | 1971-02-15 | 50 | |
| 393 | 563 | Make Yourself at Home, Part 2 | 1971-02-16 | 50 | |
| 394 | 564 | Triangle Squared, Part 1 | 1971-02-22 | 50 | |
| 395 | 565 | Triangle Squared, Part 2 | 1971-02-23 | 50 | |
| 396 | 566 | Hold Up, Part 1 | 1971-03-01 | 50 | |
| 397 | 567 | Hold Up, Part 2 | 1971-03-02 | 50 | |
| 398 | 568 | The Snoozer, Part 1 | 1971-03-08 | 50 | |
| 399 | 569 | The Snoozer, Part 2 | 1971-03-09 | 50 | |
| 400 | 570 | Little Girl Lost, Part 1 | 1971-03-15 | 50 | |
| 401 | 571 | Little Girl Lost, Part 2 | 1971-03-16 | 50 | |
| 402 | 572 | Influence, Part 1 | 1971-03-22 | 50 | |
| 403 | 573 | Influence, Part 2 | 1971-03-23 | 50 | |
| 404 | 574 | Kid's Stuff | 1971-03-30 | 50 | |
| 405 | 575 | It Can Get to Be a Habit, Part 1 | 1971-04-05 | 50 | |
| 406 | 576 | It Can Get to Be a Habit, Part 2 | 1971-04-06 | 50 | |
| 407 | 577 | Bad Tuesday | 1971-04-13 | 50 | |
| 408 | 578 | System | 1971-04-22 | 50 | |
| 409 | 579 | Say Two Hellos | 1971-04-29 | 50 | |
| 410 | 580 | The Taker | 1971-05-06 | 50 | |
| 411 | 581 | The Find | 1971-05-13 | 50 | |
| 412 | 582 | Lawbreakers | 1971-05-20 | 50 | |
| 413 | 583 | Cars | 1971-05-27 | 50 | |
| 414 | 584 | Penny Wise | 1971-06-03 | 50 | |
| 415 | 585 | No Job for a Woman | 1971-06-10 | 50 | |
| 416 | 586 | Territory | 1971-06-17 | 50 | |
Season 7
| Episode No. | No. Overall | Title | Airdate | Runtime | Summary |
| --- | --- | --- | --- | --- | --- |
| 1 | 587 | The Stone Standard, Part 1 | 1971-08-02 | 50 | |
| 2 | 588 | The Stone Standard, Part 2 | 1971-08-03 | 50 | |
| 3 | 589 | The Mystery, Part 1 | 1971-08-09 | 50 | |
| 4 | 590 | The Mystery, Part 2 | 1971-08-10 | 50 | |
| 5 | 591 | Nobody Hit Me, Part 1 | 1971-08-16 | 50 | |
| 6 | 592 | Nobody Hit Me, Part 2 | 1971-08-17 | 50 | |
| 7 | 593 | Dan, Dan... Part 1 | 1971-08-23 | 50 | |
| 8 | 594 | Dan, Dan... Part 2 | 1971-08-24 | 50 | |
| 9 | 595 | Funny Fellah | 1971-08-31 | 50 | |
| 10 | 596 | Who's Your Friend ... ? Part 1 | 1971-09-06 | 50 | |
| 11 | 597 | Who's Your Friend ... ? Part 2 | 1971-09-07 | 50 | |
| 12 | 598 | Purely Medical Purposes, Part 1 | 1971-09-13 | 50 | |
| 13 | 599 | Purely Medical Purposes, Part 2 | 1971-09-14 | 50 | |
| 14 | 600 | Grandstand Finish, Part 1 | 1971-09-20 | 50 | |
| 15 | 601 | Grandstand Finish, Part 2 | 1971-09-21 | 50 | |
| 16 | 602 | Funny Creatures Women, Part 1 | 1971-09-27 | 50 | |
| 17 | 603 | Funny Creatures Women, Part 2 | 1971-09-28 | 50 | |
| 18 | 604 | The Dirty Job, Part 1 | 1971-10-04 | 50 | |
| 19 | 605 | The Dirty Job, Part 2 | 1971-10-05 | 50 | |
| 20 | 606 | Ding Dong, Part 1 | 1971-10-11 | 50 | |
| 21 | 607 | Ding Dong, Part 2 | 1971-10-12 | 50 | |
| 22 | 608 | Intrusion, Part 1 | 1971-10-18 | 50 | |
| 23 | 609 | Intrusion, Part 2 | 1971-10-19 | 50 | |
| 24 | 610 | Not Often We Have Visitors, Part 1 | 1971-10-25 | 50 | |
| 25 | 611 | Not Often We Have Visitors, Part 2 | 1971-10-26 | 50 | |
| 26 | 612 | Contact Man, Part 1 | 1971-11-01 | 50 | |
| 27 | 613 | Contact Man, Part 2 | 1971-11-02 | 50 | |
| 28 | 614 | Take Away, Part 1 | 1971-11-08 | 50 | |
| 29 | 615 | Take Away, Part 2 | 1971-11-09 | 50 | |
| 30 | 616 | Who Were You With? Part 1 | 1971-11-15 | 50 | |
| 31 | 617 | Who Were You With? Part 2 | 1971-11-16 | 50 | |
| 32 | 618 | Danny Boy's Home, Part 1 | 1971-11-22 | 50 | |
| 33 | 619 | Danny Boy's Home, Part 2 | 1971-11-23 | 50 | |
| 34 | 620 | Rules of the Game, Part 1 | 1971-11-29 | 50 | |
| 35 | 621 | Rules of the Game, Part 2 | 1971-11-30 | 50 | |
| 36 | 622 | The Wrong Odds, Part 1 | 1971-12-06 | 50 | |
| 37 | 623 | The Wrong Odds, Part 2 | 1971-12-07 | 50 | |
| 38 | 624 | The Horse Dealer, Part 1 | 1971-12-13 | 50 | |
| 39 | 625 | The Horse Dealer, Part 2 | 1971-12-14 | 50 | |
| 40 | 626 | Collation, Part 1 | 1971-12-20 | 50 | |
| 41 | 627 | Collation, Part 2 | 1971-12-21 | 50 | |
| 42 | 628 | Last Bus to Newtown | 1972-01-03 | 50 | |
| 43 | 629 | Lynch | 1972-01-10 | 50 | |
| 44 | 630 | Team Work | 1972-01-17 | 50 | |
| 45 | 631 | The Attackers | 1972-01-24 | 50 | |
| 46 | 632 | Retirement | 1972-01-31 | 50 | |
| 47 | 633 | Promotion | 1972-02-14 | 50 | |
| 48 | 634 | Canal | 1972-02-21 | 50 | |
| 49 | 635 | Care | 1972-02-22 | 50 | |
| 50 | 636 | Week Off | 1972-02-28 | 50 | |
| 51 | 637 | Missing | 1972-03-06 | 50 | |
| 52 | 638 | Quilley | 1972-04-10 | 50 | |
| 53 | 639 | Tessa in the Woodpile | 1972-04-17 | 50 | |
| 54 | 640 | Keep to Yourself | 1972-04-24 | 50 | |
| 55 | 641 | Smoke | 1972-05-01 | 50 | |
| 56 | 642 | Operation Ascalon | 1972-05-08 | 50 | |
| 57 | 643 | Short Cut | 1972-05-15 | 50 | |
| 58 | 644 | Hagger | 1972-05-22 | 50 | |
| 59 | 645 | Playtime | 1972-05-29 | 50 | |
| 60 | 646 | Sweet Girl | 1972-06-05 | 50 | |
| 61 | 647 | Access | 1972-06-12 | 50 | |
| 62 | 648 | Goss | 1972-06-19 | 50 | |
| 63 | 649 | The Wolf and the Sheep, Part 1 | 1972-07-10 | 50 | |
| 64 | 650 | The Wolf and the Sheep, Part 2 | 1972-07-11 | 50 | |
| 65 | 651 | Forget It, Part 1 | 1972-07-17 | 50 | |
| 66 | 652 | Forget It, Part 2 | 1972-07-18 | 50 | |
| 67 | 653 | A Neighbour's Goods, Part 1 | 1972-07-24 | 50 | |
| 68 | 654 | A Neighbour's Goods, Part 2 | 1972-07-25 | 50 | |
| 69 | 655 | Loyalties, Part 1 | 1972-07-31 | 50 | |
| 70 | 656 | Loyalties, Part 2 | 1972-08-01 | 50 | |
| 71 | 657 | Relative Values, Part 1 | 1972-08-07 | 50 | |
| 72 | 658 | Relative Values, Part 2 | 1972-08-08 | 50 | |
| 73 | 659 | Not Good Enough, Part 1 | 1972-08-14 | 50 | |
| 74 | 660 | Not Good Enough, Part 2 | 1972-08-15 | 50 | |
| 75 | 661 | Breakage, Part 1 | 1972-08-21 | 50 | |
| 76 | 662 | Breakage, Part 2 | 1972-08-22 | 50 | |
Season 8
| Episode No. | No. Overall | Title | Airdate | Runtime | Summary |
| --- | --- | --- | --- | --- | --- |
| 1 | 663 | Connor | 1972-09-11 | 50 | |
| 2 | 664 | The Team | 1972-09-18 | 50 | |
| 3 | 665 | Witness | 1972-09-25 | 50 | |
| 4 | 666 | Takes All Sorts | 1972-10-02 | 50 | |
| 5 | 667 | Sins of the Father | 1972-10-09 | 50 | |
| 6 | 668 | Damage | 1972-10-16 | 50 | |
| 7 | 669 | Day Trip | 1972-10-23 | 50 | |
| 8 | 670 | Public Relations | 1972-10-30 | 50 | |
| 9 | 671 | Old Soldiers | 1972-11-06 | 50 | |
| 10 | 672 | Diabolical Liberty | 1972-11-13 | 50 | |
| 11 | 673 | Old Acquaintance | 1972-11-20 | 50 | |
| 12 | 674 | The Legacy | 1972-11-27 | 50 | |
| 13 | 675 | The Amateurs | 1972-12-04 | 50 | |
| 14 | 676 | Hobo | 1972-12-11 | 50 | |
| 15 | 677 | Old Lag | 1972-12-18 | 50 | |
| 16 | 678 | Skinner | 1973-01-04 | 50 | |
| 17 | 679 | Skin Game | 1973-01-11 | 50 | |
| 18 | 680 | Backwater | 1973-01-18 | 50 | |
| 19 | 681 | Big Jake | 1973-01-25 | 50 | |
| 20 | 682 | Women at Work | 1973-02-01 | 50 | |
| 21 | 683 | Jack the Dodger | 1973-02-08 | 50 | |
| 22 | 684 | Miller | 1973-02-15 | 50 | |
| 23 | 685 | Care | 1973-02-22 | 50 | |
| 24 | 686 | Operation Watchdog | 1973-03-01 | 50 | |
| 25 | 687 | Defection | 1973-03-08 | 50 | |
| 26 | 688 | Invention | 1973-03-15 | 50 | |
| 27 | 689 | Hard Man | 1973-03-22 | 50 | |
| 28 | 690 | Domestic | 1973-03-29 | 50 | |
| 29 | 691 | Pat | 1973-04-05 | 50 | |
| 30 | 692 | Bowman | 1973-04-12 | 50 | |
| 31 | 693 | The Lady and the Gentleman | 1973-04-19 | 50 | |
| 32 | 694 | Suspicion | 1973-04-30 | 50 | |
| 33 | 695 | Mileage | 1973-05-07 | 50 | |
| 34 | 696 | Routine | 1973-05-14 | 50 | |
| 35 | 697 | The Spike | 1973-05-21 | 50 | |
| 36 | 698 | Hi-Jack | 1973-06-04 | 50 | |
| 37 | 699 | Mother and Child | 1973-06-11 | 50 | |
| 38 | 700 | Co-Operation | 1973-06-18 | 50 | |
| 39 | 701 | No Proceedings | 1973-06-25 | 50 | |
| 40 | 702 | Officer Material...? | 1973-07-02 | 50 | |
Season 9
| Episode No. | No. Overall | Title | Airdate | Runtime | Summary |
| --- | --- | --- | --- | --- | --- |
| 1 | 703 | Inspector Lynch | 1973-10-22 | 50 | |
| 2 | 704 | Nuisance | 1973-10-29 | 50 | |
| 3 | 705 | Escape | 1973-11-05 | 50 | |
| 4 | 706 | Cadet | 1973-11-12 | 50 | |
| 5 | 707 | Break-Up | 1973-11-19 | 50 | |
| 6 | 708 | Stray Girl | 1973-11-26 | 50 | |
| 7 | 709 | Pieces | 1973-12-03 | 50 | |
| 8 | 710 | The Cinder Path | 1973-12-10 | 50 | |
| 9 | 711 | Pressure of Work | 1973-12-17 | 50 | |
| 10 | 712 | Absence | 1974-01-07 | 50 | |
| 11 | 713 | Losers | 1974-01-14 | 50 | |
| 12 | 714 | In Police Hands | 1974-01-21 | 50 | |
| 13 | 715 | Two Hundred Tartan Teddy Bears | 1974-02-04 | 50 | |
| 14 | 716 | Joanna | 1974-02-11 | 50 | |
| 15 | 717 | Pressure | 1974-02-18 | 50 | |
| 16 | 718 | Waste | 1974-02-25 | 50 | |
| 17 | 719 | Two Wise Monkeys | 1974-03-04 | 50 | |
| 18 | 720 | Dinner Break | 1974-03-11 | 50 | |
| 19 | 721 | Allegiance | 1974-03-18 | 50 | |
| 20 | 722 | Rota | 1974-03-25 | 50 | |
| 21 | 723 | Priority | 1974-04-01 | 50 | |
| 22 | 724 | Background | 1974-04-08 | 50 | |
| 23 | 725 | Turnabout | 1974-04-22 | 50 | |
| 24 | 726 | Intruder | 1974-04-29 | 50 | |
| 25 | 727 | Mugs | 1974-05-06 | 50 | |
| 26 | 728 | Pastime | 1974-05-13 | 50 | |
| 27 | 729 | Certain Parties | 1974-05-20 | 50 | |
| 28 | 730 | Family | 1974-06-03 | 50 | |
| 29 | 731 | Distance | 1997-05-04 | 50 | |
| 30 | 732 | Ritual | 1975-04-28 | 50 | |
| 31 | 733 | Legacy | 1975-05-05 | 50 | |
| 32 | 734 | A New Broom | 1975-05-12 | 50 | |
Season 10
| Episode No. | No. Overall | Title | Airdate | Runtime | Summary |
| --- | --- | --- | --- | --- | --- |
| 1 | 735 | Guns | 1976-01-05 | 50 | |
| 2 | 736 | Manslaughter | 1976-01-12 | 50 | |
| 3 | 737 | Prisoner | 1976-01-19 | 50 | |
| 4 | 738 | The Frighteners | 1976-01-26 | 50 | |
| 5 | 739 | Contact | 1976-02-02 | 50 | |
| 6 | 740 | Kidnap | 1976-02-09 | 50 | |
| 7 | 741 | Say Goodbye to the Horses | 1976-02-16 | 50 | |
| 8 | 742 | A Preacher in Passing | 1976-02-23 | 50 | |
| 9 | 743 | Nightwatch | 1976-03-01 | 50 | |
| 10 | 744 | Ringers | 1976-03-08 | 50 | |
| 11 | 745 | Fairground | 1976-03-15 | 50 | |
| 12 | 746 | Hunch | 1976-03-22 | 50 | |
| 13 | 747 | Scot Free | 1976-03-29 | 50 | |
Season 11
| Episode No. | No. Overall | Title | Airdate | Runtime | Summary |
| --- | --- | --- | --- | --- | --- |
| 1 | 748 | The Man Who Killed Songbirds | 1977-04-05 | 50 | |
| 2 | 749 | Guilt | 1977-04-12 | 50 | |
| 3 | 750 | Guilt | 1977-04-19 | 50 | |
| 4 | 751 | Transit | 1977-04-26 | 50 | |
| 5 | 752 | Error of Judgement | 1977-05-03 | 50 | |
| 6 | 753 | Scavengers | 1977-05-10 | 50 | |
| 7 | 754 | Fall of Wiskers Castle | 1977-05-17 | 50 | |
| 8 | 755 | Rip Off | 1977-05-24 | 50 | |
| 9 | 756 | Quarry | 1977-05-31 | 50 | |
| 10 | 757 | Attack | 1977-06-14 | 50 | |
| 11 | 758 | Skeletons | 1977-06-21 | 50 | |
| 12 | 759 | Domestic | 1977-06-28 | 50 | |
| 13 | 760 | Juvenile | 1977-07-05 | 50 | |
Season 12
| Episode No. | No. Overall | Title | Airdate | Runtime | Summary |
| --- | --- | --- | --- | --- | --- |
| 1 | 761 | Driver | 1978-06-28 | 50 | |
| 2 | 762 | Heavenly Host | 1978-07-05 | 50 | |
| 3 | 763 | Debris | 1978-07-12 | 50 | |
| 4 | 764 | Quilley on the Spot | 1978-07-19 | 50 | |
| 5 | 765 | A Woman's Place | 1978-07-26 | 50 | |
| 6 | 766 | Exposure | 1978-08-02 | 50 | |
| 7 | 767 | Fat Freddie BA | 1978-08-09 | 50 | |
| 8 | 768 | First Offender | 1978-08-16 | 50 | |
| 9 | 769 | Deserter | 1978-08-23 | 50 | |
| 10 | 770 | Rummage | 1978-08-30 | 50 | |
| 11 | 771 | Prey | 1978-09-06 | 50 | |
| 12 | 772 | Departures | 1978-09-13 | 50 | |
| 13 | 773 | Pressure | 1978-09-20 | 50 | |
Season 13
| Episode No. | No. Overall | Title | Airdate | Runtime | Summary |
| --- | --- | --- | --- | --- | --- |
Series Cast
| | | | |
| --- | --- | --- | --- |
| | Jeremy Kemp | as PC Bob Steele (1962-1963) | |
| | Joseph Brady | as PC "Jock" Weir (1962–1965, 1967-1968) | |
| | Frank Windsor | as DS John Watt (1962-1965) | |
| | John Barrie | as DI/DCI Sam Hudson (1967, 1968) | |
| | Stratford Johns | as DCI Charlie Barlow (1962–1965) | |
| | Leonard Williams | as Sgt. Percy Twentyman (1962) | |
| | Terence Edmond | as PC Ian Sweet (1962–1964) | |
| | Michael Forrest | as DC Glyn Hicks (1962–1964) | |
| | Colin Welland | as PC David Graham (1962–1965) | |
| | David Daker | as PC Owen Culshaw (1967–1968) | |
| | Robert Keegan | as Sgt. Bob Blackitt (1962–1965) | |
| | Geoffrey Whitehead | as PC Ken Baker (1964–1965) | |
| | John Slater | as DS Tom Stone (1967-1974) | |
| | Brian Blessed | as PC "Fancy" Smith (1962–1965) | |
| | James Ellis | as PC/DC/Sgt./Insp. Bert Lynch (1962–1965, 1967–1978) | |
Related News
TVMaze