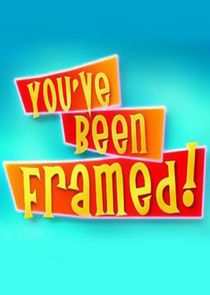 Viewers around the UK send in their home videos of friends, family and pets doing amusing or embarrassing things. Comedian Harry Hill narrates.
Series Overview
Rating
imDb Rating: 5.6 (948 Votes)
Metascore: N/A
Plot
Surreal comedy from the mind of Harry Hill, featuring his unique observations on the world's funniest accidents as captured on smartphones, video cameras, webcams & CCTV. If you've filmed a...
Details
Rated: N/A
Released: 14 Apr 1990
Runtime: 30 min
Genre: Comedy, Reality-TV
Director: N/A
Writer: N/A
Actors: Harry Hill, Jeremy Beadle
Language: English
Country: UK
Awards: N/A
Total Seasons: 28
Previous Episode
Episode 6
Episode 30x6; Mar 02, 2019
Tonight - a wedding photographer falls into a lake, a baby ruins a mannequin challenge and a man gets his tongue caught in a mousetrap.
Previous Episodes 30x6: Episode 6 30x5: Episode 5 30x4: Episode 4 30x3: Episode 3 30x2: Episode 2 30x1: Episode 1 29x20: 27/08/2016 29x19: 18/06/2016 29x15: 21/05/2016

View All Episodes
Cast
Harry Hill as Narrator
Lisa Riley as Host
Jeremy Beadle as Host
Jonathan Wilkes as Host
View Full Cast
Skip to:
Season 1
| Episode No. | No. Overall | Title | Airdate | Runtime | Summary |
| --- | --- | --- | --- | --- | --- |
| 1 | 1 | Episode 1 | 1990-04-14 | 30 | |
Season 2
| Episode No. | No. Overall | Title | Airdate | Runtime | Summary |
| --- | --- | --- | --- | --- | --- |
Season 3
| Episode No. | No. Overall | Title | Airdate | Runtime | Summary |
| --- | --- | --- | --- | --- | --- |
Season 4
| Episode No. | No. Overall | Title | Airdate | Runtime | Summary |
| --- | --- | --- | --- | --- | --- |
Season 5
| Episode No. | No. Overall | Title | Airdate | Runtime | Summary |
| --- | --- | --- | --- | --- | --- |
Season 6
| Episode No. | No. Overall | Title | Airdate | Runtime | Summary |
| --- | --- | --- | --- | --- | --- |
Season 7
| Episode No. | No. Overall | Title | Airdate | Runtime | Summary |
| --- | --- | --- | --- | --- | --- |
Season 8
| Episode No. | No. Overall | Title | Airdate | Runtime | Summary |
| --- | --- | --- | --- | --- | --- |
Season 9
| Episode No. | No. Overall | Title | Airdate | Runtime | Summary |
| --- | --- | --- | --- | --- | --- |
Season 10
| Episode No. | No. Overall | Title | Airdate | Runtime | Summary |
| --- | --- | --- | --- | --- | --- |
Season 11
| Episode No. | No. Overall | Title | Airdate | Runtime | Summary |
| --- | --- | --- | --- | --- | --- |
Season 12
| Episode No. | No. Overall | Title | Airdate | Runtime | Summary |
| --- | --- | --- | --- | --- | --- |
Season 13
| Episode No. | No. Overall | Title | Airdate | Runtime | Summary |
| --- | --- | --- | --- | --- | --- |
Season 14
| Episode No. | No. Overall | Title | Airdate | Runtime | Summary |
| --- | --- | --- | --- | --- | --- |
Season 15
| Episode No. | No. Overall | Title | Airdate | Runtime | Summary |
| --- | --- | --- | --- | --- | --- |
Season 16
| Episode No. | No. Overall | Title | Airdate | Runtime | Summary |
| --- | --- | --- | --- | --- | --- |
Season 17
| Episode No. | No. Overall | Title | Airdate | Runtime | Summary |
| --- | --- | --- | --- | --- | --- |
Season 18
| Episode No. | No. Overall | Title | Airdate | Runtime | Summary |
| --- | --- | --- | --- | --- | --- |
Season 19
| Episode No. | No. Overall | Title | Airdate | Runtime | Summary |
| --- | --- | --- | --- | --- | --- |
| 1 | 2 | Episode 1 | 2011-08-27 | 30 | |
| 2 | 3 | Episode 2 | 2011-09-17 | 30 | |
| 3 | 4 | Episode 3 | 2011-09-24 | 30 | |
| 4 | 5 | Episode 4 | 2011-10-01 | 30 | |
| 5 | 6 | Episode 5 | 2011-10-08 | 30 | |
| 6 | 7 | Episode 6 | 2011-10-15 | 30 | |
| 7 | 8 | Episode 7 | 2011-10-22 | 30 | |
| 8 | 9 | Episode 8 | 2011-10-29 | 30 | |
| 9 | 10 | Episode 9 | 2011-11-05 | 30 | |
| 10 | 11 | Episode 10 | 2011-11-12 | 30 | |
| 11 | 12 | Episode 11 | 2011-11-19 | 30 | |
| 12 | 13 | Episode 12 | 2011-11-26 | 30 | |
| 13 | 14 | Episode 13 | 2011-12-03 | 30 | |
| 14 | 15 | Episode 14 | 2011-12-17 | 30 | |
| 15 | 16 | Episode 15 | 2011-12-24 | 30 | |
| 16 | 17 | Episode 16 | 2012-01-01 | 30 | |
| 17 | 18 | Episode 17 | 2012-01-07 | 30 | |
| 18 | 19 | Episode 18 | 2012-01-14 | 30 | |
| 19 | 20 | Episode 19 | 2012-01-21 | 30 | |
| 20 | 21 | Episode 20 | 2012-02-11 | 30 | |
| 21 | 22 | Episode 21 | 2012-02-18 | 30 | |
| 22 | 23 | Episode 22 | 2012-02-25 | 30 | |
| 23 | 24 | Episode 23 | 2012-03-03 | 30 | |
| 24 | 25 | Episode 24 | 2012-03-10 | 30 | |
| 25 | 26 | Episode 25 | 2012-03-17 | 30 | |
| 26 | 27 | Episode 26 | 2012-03-24 | 30 | |
| 27 | 28 | Episode 27 | 2012-03-31 | 30 | |
| 28 | 29 | Episode 28 | 2012-04-07 | 30 | |
| 29 | 30 | Episode 29 | 2012-04-28 | 30 | |
| 30 | 31 | Episode 30 | 2012-06-09 | 30 | |
Season 20
| Episode No. | No. Overall | Title | Airdate | Runtime | Summary |
| --- | --- | --- | --- | --- | --- |
Season 21
| Episode No. | No. Overall | Title | Airdate | Runtime | Summary |
| --- | --- | --- | --- | --- | --- |
Season 22
| Episode No. | No. Overall | Title | Airdate | Runtime | Summary |
| --- | --- | --- | --- | --- | --- |
| 9 | 32 | 6th February 2010 | 2010-02-06 | 30 | |
| 10 | 33 | 20th February 2010 | 2010-02-20 | 30 | |
| 11 | 34 | 27th February 2010 | 2010-02-27 | 30 | |
| 12 | 35 | 13th March 2010 | 2010-03-13 | 30 | |
| 13 | 36 | You've Been Framed! Gold | 2010-03-20 | 30 | |
Season 23
| Episode No. | No. Overall | Title | Airdate | Runtime | Summary |
| --- | --- | --- | --- | --- | --- |
| 1 | 37 | Episode 1 | 2010-10-09 | 30 | |
Season 24
| Episode No. | No. Overall | Title | Airdate | Runtime | Summary |
| --- | --- | --- | --- | --- | --- |
Season 25
| Episode No. | No. Overall | Title | Airdate | Runtime | Summary |
| --- | --- | --- | --- | --- | --- |
Season 26
| Episode No. | No. Overall | Title | Airdate | Runtime | Summary |
| --- | --- | --- | --- | --- | --- |
Season 27
| Episode No. | No. Overall | Title | Airdate | Runtime | Summary |
| --- | --- | --- | --- | --- | --- |
Season 28
| Episode No. | No. Overall | Title | Airdate | Runtime | Summary |
| --- | --- | --- | --- | --- | --- |
Series Cast
| | | | |
| --- | --- | --- | --- |
| | Harry Hill | as Narrator | |
| | Lisa Riley | as Host | |
| | Jeremy Beadle | as Host | |
| | Jonathan Wilkes | as Host | |
Related News
TVMaze