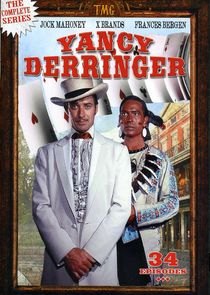 Yancy Derringer gets involved in adventures in New Orleans after the end of the Civil War. Besides being a gambler, Derringer also worked as a troubleshooter for city administrator John Colton. He was assisted in his endeavors by a Pawnee sidekick.
Series Overview
Rating
imDb Rating: 8.1 (225 Votes)
Metascore: N/A
Plot
Yancy Derringer, an ex-Confederate soldier turned gambler, was a suave lady's man in New Orleans, Louisiana. In reality, he was working for John Colton, the civil administrator of the city....
Details
Rated: N/A
Released: 02 Oct 1958
Runtime: 30 min
Genre: Action, Adventure, Western
Director: N/A
Writer: Richard Sale, Mary Loos
Actors: Jock Mahoney, X Brands, Kevin Hagen, Frances Bergen
Language: English
Country: USA
Awards: N/A
Total Seasons: 1
Previous Episode
Two Tickets to Promontory
Episode 1x34; Jun 04, 1959
Trying to get to Promontory for the "Wedding of the Rails", Yancy gets caught up in a scheme to blow up one of the trains and sabotage the event.
Previous Episodes

1x34: Two Tickets to Promontory


1x33: Gone But Not Forgotten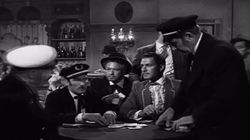 1x32: The Quiet Firecracker


1x31: V as in Voodoo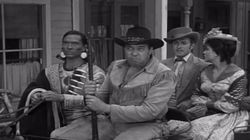 1x30: Outlaw at Liberty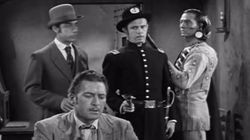 1x29: A State of Crisis


1x28: The Wayward Warrior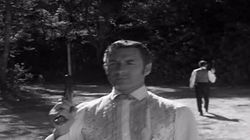 1x27: Duel at the Oaks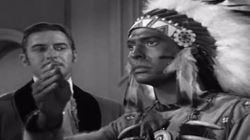 1x26: Fire on the Frontier

View All Episodes
Cast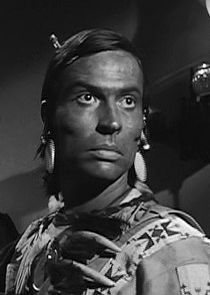 X Brands as Pahoo-Ka-Ta-Wah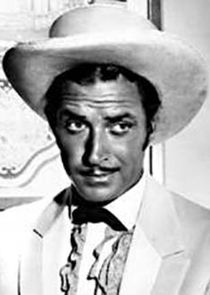 Jock Mahoney as Yancy Derringer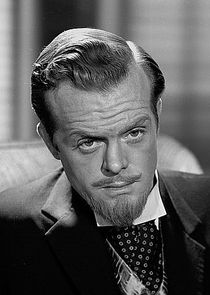 Kevin Hagen as John Colton
View Full Cast
Skip to:
Season 1
| Episode No. | No. Overall | Title | Airdate | Runtime | Summary |
| --- | --- | --- | --- | --- | --- |
| 1 | 1 | Return to New Orleans | 1958-10-02 | 30 | Yancy on his way back to New Orleans after the war. He runs afoul of three crooked gamblers and an old friend who explains that the new city administrator wants Yancy dead. |
| 2 | 2 | Gallatin Street | 1958-10-09 | 30 | Joihn asks Yancy to deal with the crime-infested Gallatin Street, which is run by Yancy's old enemy Toby Cook. |
| 3 | 3 | Ticket to Natchez | 1958-10-23 | 30 | John asks Yancy to deliver an Army payroll via the Sultana, but thieves intend to steal it. |
| 4 | 4 | An Ace Called Spade | 1958-10-30 | 30 | A woman secretly hires Spade Stuart to provoke a duel with John and force him to run in fear rather than fight. Spade has other ideas, as does Yancy. |
| 5 | 5 | A Bullet for Bridget | 1958-11-06 | 30 | Francine's cousin Bridget arrives on a ship from Ireland, and the owner and his henchman intend to make sure she doesn't tell anyone what she discovered during the voyage. |
| 6 | 6 | The Belle from Boston | 1958-11-13 | 30 | Criminals threaten the life of John's sister Agatha after he has their leader hanged. Yancy soon regrets offering to help protect the snobbish visitor from Boston, a situation complicated because John insists that Agatha remain ignorant of her peril. |
| 7 | 7 | The Loot from Richmond | 1958-11-20 | 30 | A Southern general sends a messenger to John offering to deliver $500,000 in Confederate treasure. However, the messenger is killed in front of Yancy, who sets out to find the treasure... and the $50,000 reward that goes with it. |
| 8 | 8 | The Saga of Lonesome Jackson | 1958-11-27 | 30 | Prospector Lonesome Jackson comes to New Orleans to find a wife interested in his $139,000, and soon gets swept up into a counterfeiting scheme. |
| 9 | 9 | Memo to a Firing Squad | 1958-12-04 | 30 | Yancy tries to save his friend Phillip Hampton from the firing squad, and the colonel that intends to make sure that Phillip pays for killing his brother during the War. |
| 10 | 10 | Three Knaves from New Haven | 1958-12-11 | 30 | Three men from Connecticut are buying out shops on Duquesne Street for exorbitant prices... but the sellers soon turn up dead with the money missing. |
| 11 | 11 | Marble Fingers | 1958-12-18 | 30 | Yancy meets up with an old female friend and discovers that someone is attempting to defraud her late father's insurance company. |
| 12 | 12 | Old Dixie | 1958-12-25 | 30 | On Christmas, Yancy is reunited with the dog his father gave him as a boy... and discovers that it holds the key to a buried treasure. |
| 13 | 13 | Two of a Kind | 1959-01-01 | 30 | A woman arrives at the club and tries to kill Yancy. Afterward she explains that Yancy bilked her father out of his fortune and proposed marriage to her before disappearing... and Yancy has no idea who she is. |
| 14 | 14 | Nightmare on Bourbon Street | 1959-01-08 | 30 | A bomber declares his intention to blow New Orleans off the map, and Yancy and John try to track him down. |
| 15 | 15 | The Fair Freebooter | 1959-01-15 | 30 | A pirate, Coco LaSalle, steals a necklace belonging to Empress Carlotta and agrees to return it to Yancy... if he accompanies her to a Mardi Gras ball. |
| 16 | 16 | Mayhem at the Market | 1959-01-22 | 30 | John calls Yancy in to find a witness against a vicious extortion ring terrorizing the French Market. |
| 17 | 17 | The Night the Russians Landed | 1959-01-29 | 30 | Joihn asks Yancy to protect a Russian Grand Duke who is visiting New Orleans and wants to have a good time. However, assassins are after him. |
| 18 | 18 | A Game of Chance | 1959-02-05 | 30 | Yancy gets involved with a crooked lottery syndicate after they hire a woman to collect earnings for them... and then have her killed. |
| 19 | 19 | Panic in Town | 1959-02-12 | 30 | A man in a clown mask is terrorizing the women of New Orleans, and Bart Ogilvie of the Freedom League is using Colton's inability to stop the man as a reason to have Colton recalled to DC. |
| 20 | 20 | Hell and High Water | 1959-02-19 | 30 | Yancy faces rising flood waters, an escaped prisoner out for revenge, and a greedy plantation owner who will pay any price to keep her lands intact. |
| 21 | 21 | The Louisiana Dude | 1959-02-26 | 30 | After winning 50% of a silver mine in Virginia City, Yancy goes out to check it when he needs $6,000 for a new boiler on the Sultana. |
| 22 | 22 | Longhair | 1959-03-05 | 30 | George Custer comes to New Orleans seeking John's help to get reinstated as general. However, an Indian tries to kill him… and Custer figures that Pahoo is responsible. |
| 23 | 23 | Thunder on the River | 1959-03-12 | 30 | Yancy investigates riverboat sinkings along the Mississippi, and discovers that someone is trying to corner the cotton market. He also deals with a female riverboat owner who wants to take the Sultana and use it to break the St. Louis to New Orleans record. |
| 24 | 24 | The Gun That Murdered Lincoln | 1959-03-19 | 30 | Yancy is put on trial for selling the derringer to John Wilkes Booth that the assassin used to kill Lincoln. |
| 25 | 25 | Collector's Item | 1959-03-26 | 30 | Two masked girls rob a poker party at the Sultana, and Yancy soon discovers that they're taking money for a charitable cause from not-so-charitable men. |
| 26 | 26 | Fire on the Frontier | 1959-04-02 | 30 | When hostile tribes attack the Pawnee, Pahoo is appointed their representative to go to Washington and ask for military aid per the treaty the Pawnee signed with the U.S. Government. |
| 27 | 27 | Duel at the Oaks | 1959-04-09 | 30 | Yancy's friend Charles LeBow asks Yancy to help him fake his death in a duel despite the anti-dueling laws. Things get sticky when Charles turns up dead, and his business partner is then found in Charles' coffin. |
| 28 | 28 | The Wayward Warrior | 1959-04-16 | 30 | Yancy stages a prize fight against an undefeated opponent to get the goods on a rifle-raiding ring that is selling arms to the Comanches. |
| 29 | 29 | A State of Crisis | 1959-04-30 | 30 | John is recalled to DC and a general put in charge, and Yancy soon discovers that the general isn't a general... and he plans to steal over $300,000 from New Orleans. |
| 30 | 30 | Outlaw at Liberty | 1959-05-07 | 30 | Yancy, Pahoo, and Colorado Charlie head to Liberty, MO to save Yancy's army buddy Wayne Raven, who has been framed for a robbery by Jesse James. |
| 31 | 31 | V as in Voodoo | 1959-05-14 | 30 | It's St. John's eve, and voodoo drums sound throughout New Orleans. Yancy, Pahoo, and a skeptical John are swept up in a web of intrigue when a visiting foundry owner is struck down by a voodoo curse while visiting his fiancee. |
| 32 | 32 | The Quiet Firecracker | 1959-05-21 | 30 | When Mai-Ling is arrested for smuggling opium inside of Chinese firecrackers, Yancy and Pahoo travel to San Francisco to clear her name. |
| 33 | 33 | Gone But Not Forgotten | 1959-05-28 | 30 | While checking his silver mine in Virginia City, Yancy discovers that a crook has faked Yancy's death and is holding the granddaughter of Yancy's partner hostage to force her grandfather to hand over the mine to the "Widow Derringer". |
| 34 | 34 | Two Tickets to Promontory | 1959-06-04 | 30 | Trying to get to Promontory for the "Wedding of the Rails", Yancy gets caught up in a scheme to blow up one of the trains and sabotage the event. |
Series Cast
| | | | |
| --- | --- | --- | --- |
| | X Brands | as Pahoo-Ka-Ta-Wah | |
| | Jock Mahoney | as Yancy Derringer | |
| | Kevin Hagen | as John Colton | |
Series Crew
| | Position | Name |
| --- | --- | --- |
| | Assistant Director | Tommy Thompson |
| | Production Manager | Lloyd Richards |
| | Assistant Director | Edward O. Denault |
| | Associate Producer | Buck Houghton |
| | Film Editor | Bernie Cooper |
| | Film Editor | Elmo Veron |
| | Director Of Photography | Robert B. Hauser |
| | Sound Mixer | Jack F. Lilly |
| | Set Decorator | William Stevens |
| | Set Decorator | John MacNeil |
| | Director Of Photography | Howard Schwartz |
| | Creator | Mary Loos |
| | Producer | Mary Loos |
| | Creator | Richard Sale |
| | Producer | Richard Sale |
| | Editor | Jason H., Bernie |
| | Main Title Theme | Henry Russell |
| | Main Title Theme | Don Quinn |
| | Production Supervisor | W. Argyle Nelson |
| | Film Editor | Irving Berlin |
| | Art Director | Ralph Berger |
| | Art Director | Duncan Cramer |
| | Camera Operator | Jack Swain |
| | Casting | Harvey Clermont |
| | Costume Designer | Frank Delmar |
| | Makeup Artist | George Lane |
| | Hair Designer | Louise Miehle |
| | Property Master | Sam Harris |
| | Special Effects | Paul Pollard |
| | Film Editor | Sherman A. Rose |
| | Sound Mixer | William Brady |
| | Executive Producer | Don W. Sharpe |
| | Executive Producer | Warren Lewis |
| | Casting | Marvin Schnall |
| | Makeup Artist | Robert Cowan |
| | Production Manager | James A. Paisley |
| | Makeup Artist | Donald Roberson |
| | Sound Mixer | Virgil Smith |
| | Film Editor | Joe Gluck |
| | Assistant Director | Vernon Keays |
| | Director Of Photography | Charles Straumer |
| | Art Director | Charles F. Pyke |
| | Costumer | Bob Christenson |
| | Director Of Photography | Joe Novak |
Related News
TVMaze