Wrecked is a single-camera comedy. Described as Lost meets It's Always Sunny In Philadelphia, Wrecked follows a group of extremely diverse survivors of a plane crash on a remote island who must adjust to life in a dangerous new world that poses unique threats--mostly brought upon themselves. No longer plugged in, the group must navigate this new society and learn to live without the comforts of 2015 like social media, Wi-Fi, indoor plumbing, and Chipotle.
Series Overview
Rating
imDb Rating: 7.2 (5,879 Votes)
Metascore: N/A
Plot
When a plane crashes on a deserted island on the way to Thailand, the remaining survivors of the crash struggle to get along and heads clash as they have differing views on how to stay alive and how they will get off the island.
Details
Rated: TV-MA
Released: 01 Jun 2016
Runtime: 30 min
Genre: Action, Adventure, Comedy, Mystery, Thriller
Director: N/A
Writer: Jordan Shipley, Justin Shipley
Actors: Zach Cregger, Asif Ali, Brian Sacca, Ally Maki
Language: English
Country: USA
Awards: N/A
Total Seasons: 3
Previous Episode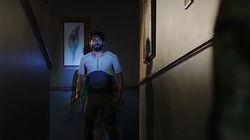 The Island Family
Episode 3x10; Oct 02, 2018
It's the final battle between stupid and evil, as the survivors hole up in Declan's mansion and set a series of not-so-cunning booby traps.
Previous Episodes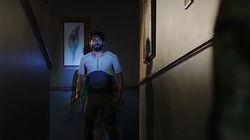 3x10: The Island Family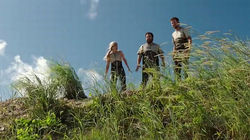 3x9: Mrs. Stanwick


3x8: The Dark Prince Returns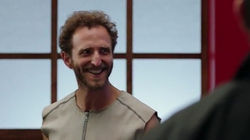 3x7: Ballers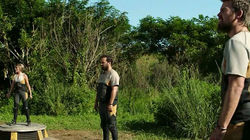 3x6: Hunt Day


3x5: Last Meal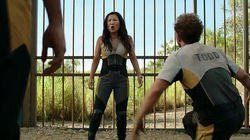 3x4: A Game of Chest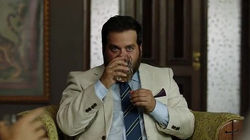 3x3: Six Feet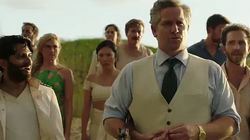 3x2: Puke and Cigars

View All Episodes
Cast
Will Greenberg as Todd Hinkle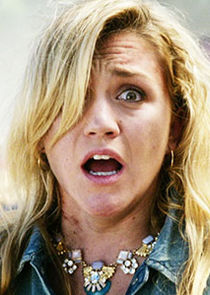 Jessica Lowe as Florence Bittermann
Brian Sacca as Danny Wallace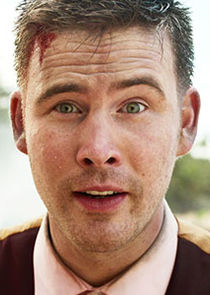 Zach Cregger as Owen O'Connor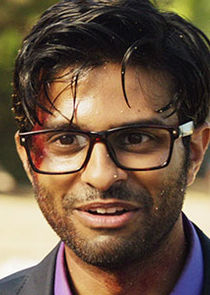 Asif Ali as Pack Hara
Brooke Dillman as Karen Cushman
View Full Cast
Skip to:
Season 1
| Episode No. | No. Overall | Title | Airdate | Runtime | Summary |
| --- | --- | --- | --- | --- | --- |
| 1 | 1 | All is Not Lost | 2016-06-14 | 27 | A jetliner goes down on a deserted island, and the survivors find themselves fighting for survival in a situation that looks suspiciously familiar. |
| 2 | 2 | Rest in Peace, Callaway Hinkle | 2016-06-14 | 33 | While Pack tries to call home using a satellite phone that he found, Danny confronts his past while clearing the fuselage of corpses. Meanwhile, Steve tries to console Todd over the lost of his golf club, thinking that he lost his baby. |
| 3 | 3 | Always Meant to See That | 2016-06-21 | 30 | Todd and Owen find a suitcase that holds a dark secret. Meanwhile, Pack, Emma, and Florence find two DVDs and one player with only enough power to play one of the movies: Dumb and Dumber To, or Selma. |
| 4 | 4 | The Community Pile | 2016-06-28 | 30 | Jess and Todd argue over their future together, while Danny leads Owen to a secret place. Meanwhile, Pack demands that Chet share some of his drugs with him. |
| 5 | 5 | Tubthumping | 2016-07-05 | 30 | The survivors hold an election for island leader to see who has the best plan to deal with the tyrannical Todd. Meanwhile, Todd challenges Danny to a drink-off: the hidden community pile for Danny's gun. |
| 6 | 6 | The Phantom | 2016-07-12 | 30 | While Todd makes a new friend in the pit, Pack considers what he will do to survive. Meanwhile, Owen returns with a tarp but the others disagree about what they should do with it. |
| 7 | 7 | The Trial | 2016-07-19 | 30 | When Danny accidentally shoots Pack after Pack returns from his jungle sojourn, Steve calls a trial to determine Danny's punishment. Meanwhile, Emma diagnoses Yolonzo with Red Death, and Jess tries to get over Todd by having sex with Chet. |
| 8 | 8 | The Adventures of Beth and Lamar | 2016-07-26 | 30 | While Danny and Owen try to survive on their own, a desperate Florence tries to repair Owen's raft so that she can get the deathly ill Emma to safety before it's too late. |
| 9 | 9 | Javier and the Gang | 2016-08-02 | 30 | After Danny goes back to the camp, Owen meets another survivor from the crash. Meanwhile, Florence and Todd lose Emma but spot a fire, and make an amazing discovery. |
| 10 | 10 | Cop Tricks | 2016-08-02 | 30 | It's the final showdowns, as Karen battles Todd and Owen fights Steve. Meanwhile, the chance of rescue looms large over the survivors but time is running out. |
Season 2
| Episode No. | No. Overall | Title | Airdate | Runtime | Summary |
| --- | --- | --- | --- | --- | --- |
| 1 | 11 | Ransom | 2017-06-20 | 30 | The survivors getting safely home depends on Danny's sister Margot paying $10 million to the pirates in ransom. But Margot has other plans. |
| 2 | 12 | Poison | 2017-06-20 | 30 | The pirates play their music too loud and order the survivors to move to the trashiest part of the beach. When the music scares the boars away, the survivors' only hope is that Pack can negotiate a deal. Meanwhile, Steve tries to convince Danny to become business partners with him. |
| 3 | 13 | Caiman | 2017-06-27 | 30 | Karen goes hunting for a vicious black caiman, and Florence insists on joining her. Meanwhile, the survivors have to vote on whether the pirates spoil Game of Thrones for them, and Steve and the Barracuda discover that they have more in common than they thought. |
| 4 | 14 | Tony Pepperoni | 2017-07-11 | 30 | Rosa returns to make Owen face the realities of fatherhood. Meanwhile, Todd realizes that he cheated with Chet's wife. |
| 5 | 15 | No One Rides for Free | 2017-07-18 | 30 | After the prates return their luggage, Jess realizes that they're going to leave and suggests a reverse indecent proposal with one of their captors. Meanwhile, Steve tries to get through to the Barracuda's emotional side, and Owen and Florence share a burgeoning romance. |
| 6 | 16 | Sister Mercy | 2017-07-25 | 30 | The survivors try to rise up against the pirates and escape. Both Steve and Karen have hard choices to make, as Karen remembers her past with Father Daddy. |
| 7 | 17 | Cruise-ifornication | 2017-08-01 | 30 | The survivors discover that the pirates hijacked a Red Hot Chili Peppers tribute cruise liner. However, things turn ugly when there's only enough running water for half of them to take showers. Meanwhile, Danny feels left out when Owen bonds with Florence, and Pack bonds with Bruce. |
| 8 | 18 | Speed | 2017-08-08 | 30 | Todd and Jess decide to have a shipboard wedding before they're rescued, and Corey offers to officiate. Owen and Florence argue about whether they're a couple, and Steve and Pack find a bag of money and decide not to tell the others. |
| 9 | 19 | The Setup | 2017-08-15 | 30 | After the explosion, all of the clues lead to Owen as the guilty party... since Corey planted them. Meanwhile, Steve finds a secret in the bowels of the ship while looking for a backup generator. |
| 10 | 20 | Nerd Speak | 2017-08-22 | 30 | Danny and Owen manage to escape their cell with Florence's help, but Corey comes looking for them. Meanwhile the other survivors escape the sinking ship and discover that Pack has the money. |
Season 3
| Episode No. | No. Overall | Title | Airdate | Runtime | Summary |
| --- | --- | --- | --- | --- | --- |
| 1 | 21 | Bush Man | 2018-08-07 | 30 | The survivors find themselves trapped on a beach full of land mines, and Danny tries to lead them to safety. It doesn't go well. While Owen and Florence stay behind to help their friend, the others go into the jungle. Pack finds some food and makes a new friend. |
| 2 | 22 | Puke and Cigars | 2018-08-14 | 30 | The island's owner, millionaire Declan Stanwick, introduces himself to the survivors and radios for a rescue ship. However, Florence and Jess are suspicious of Declan and do some exploring. |
| 3 | 23 | Six Feet | 2018-08-21 | 30 | When the other hunters return, one of them recognizes Danny and insists that they can't kill one of their own. Meanwhile, Karen and Pack sneak into the control room to free the others, and Jess gets the shock of her life. |
| 4 | 24 | A Game of Chest | 2018-08-28 | 30 | Declan challenges Steve to a game of chess, which would be more satisfying if Steve knew anything about the game. Meanwhile, the electricity shocks Jess into forgetting the last 11 years of her life... and her marriage to Todd. |
| 5 | 25 | Last Meal | 2018-09-04 | 30 | Martha gives the survivors the choice to choose their last meal. Not only can't they agree, but they realize that they're all strangers to each other... and it's every man for himself. |
| 6 | 26 | Hunt Day | 2018-09-11 | 30 | Declan opens Hunt Day, and the survivors split up. Todd chases after Pack, Steve is furious with Karen for her cheating on her husband, and Danny either wants Florence and Owen to get back together or he'll kill them. |
| 7 | 27 | Ballers | 2018-09-18 | 30 | With the aid of special dream guest star Rob Corddry, Todd explores his life to find out why he turns to aggression. Meanwhile, Jess and Pack find a hiding spot... and the other survivors who escaped the ship sinking. |
| 8 | 28 | The Dark Prince Returns | 2018-09-25 | 30 | The island's Dark Prince reveals himself, wounding Karen in the process. While Danny and Owen go to get a first aid kit, Florence listens Karen's very long story of how she met her husband. Meanwhile, Pack comes up with an idea after Jess' bracelet malfunctions, and Steve is still dead. |
| 9 | 29 | Mrs. Stanwick | 2018-10-02 | 30 | Owen fights Chet to the death, Jess disables the generator, and Steve makes a miraculous return to absolutely no one's surprise. |
| 10 | 30 | The Island Family | 2018-10-02 | 30 | It's the final battle between stupid and evil, as the survivors hole up in Declan's mansion and set a series of not-so-cunning booby traps. |
Series Cast
| | | | |
| --- | --- | --- | --- |
| | Will Greenberg | as Todd Hinkle | |
| | Jessica Lowe | as Florence Bittermann | |
| | Brian Sacca | as Danny Wallace | |
| | Zach Cregger | as Owen O'Connor | |
| | Asif Ali | as Pack Hara | |
| | Brooke Dillman | as Karen Cushman | |
| | Ally Maki | as Jess Kato | |
| | Rhys Darby | as Steve Rutherford | |
| | Ginger Gonzaga | as Emma Cook | |
| | James Scott | as Liam | |
Series Crew
| | Position | Name |
| --- | --- | --- |
| | Co-Producer | Chris Kula |
| | Supervising Producer | Chris Kula |
| | Co-Producer | Christopher J. Connolly |
| | Executive Producer | Moses Port |
| | Executive Producer | Anthony King |
| | Producer | Jim Field Smith |
| | Producer | Michael Pendell |
| | Casting | Julie Ashton-Barson |
| | Producer | Ronald D. Chong |
| | Unit Production Manager | Ronnie Chong |
| | Creator | Jordan Shipley |
| | Executive Producer | Jordan Shipley |
| | Re-Recording Mixer | Bill Freesh |
| | Creator | Justin Shipley |
| | Executive Producer | Justin Shipley |
| | Executive Producer | Jesse Hara |
| | Producer | Jesse Hara |
| | Co-Producer | Josh Greene |
| | Re-Recording Mixer | John W. Cook II |
| | Co-Producer | Lyle Friedman |
| | Music Supervisor | Andy Gowan |
| | Sound Supervisor | Mark Friedgen |
| | Story Editor | Celeste Ballard |
| | Director Of Photography | Rob Kitzmann |
| | Music | Matthew Margeson |
| | Music Editor | Scott Francisco |
| | Executive Story Editor | Shaun Diston |
| | Story Editor | Lauren McGuire |
| | Production Designer | Jonathan Paul Green |
| | Editor | Richie Edelson |
| | Sound Supervisor | Brett Findley |
Related News
TVMaze