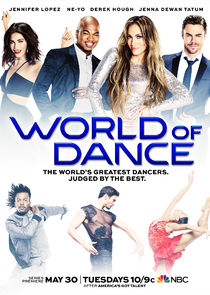 NBC's new dance competition series World of Dance is led by a judging team of extraordinary dance superstars - Jennifer Lopez (who also serves as an executive producer), Derek Hough, NE-YO and host/mentor Jenna Dewan Tatum. It will give dancers the platform to showcase their talents and the opportunity to receive a life-altering grand prize of $1 million.
In partnership with preeminent global dance brand World of Dance, the series brings the world's elite dancers together to compete in epic battles of artistry, precision and athleticism. Solo dancers will compete against duos and crews in an unlimited range of dance, including hip-hop, popping, locking, tap, ballet, break dancing, ballroom, stomping and more.
Series Overview
Rating
imDb Rating: 7.0 (809 Votes)
Metascore: N/A
Plot
Dancers perform in front of a panel of judges to compete for $1 million and the title of "Best in the World."
Details
Rated: TV-PG
Released: 30 May 2017
Runtime: 60 min
Genre: Family, Game-Show, Reality-TV
Director: N/A
Writer: N/A
Actors: Jenna Dewan, Derek Hough, Jennifer Lopez, Ne-Yo
Language: English
Country: USA
Awards: 1 nomination.
Total Seasons: 3
Previous Episode
World Final
Episode 3x11; May 05, 2019
Previous Episodes 3x11: World Final 3x10: Divisional Final 3x9: The Cut 2 3x8: The Cut 1 3x7: The Duels 4 3x6: The Duels 3 3x5: The Duels 2 3x4: The Duels 1 3x3: The Qualifiers 3

View All Episodes
Cast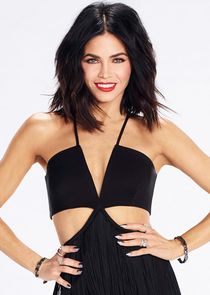 Jenna Dewan as Host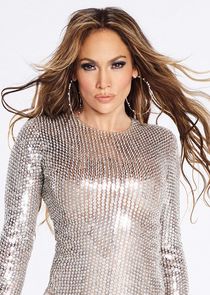 Jennifer Lopez as Judge
Derek Hough as Judge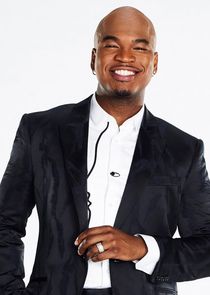 Ne-Yo as Judge
View Full Cast
Recent News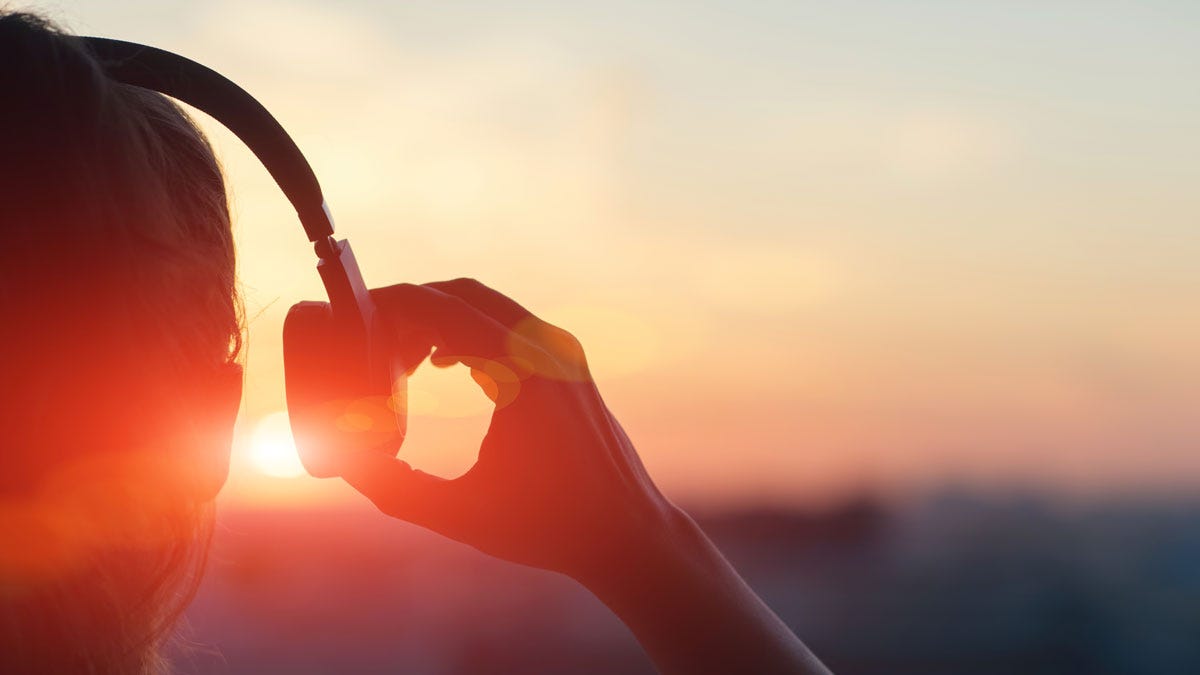 The Best Podcasts for Discovering New Music
I like to discover my music anywhere but the radio: playlists, TV soundtracks, best-of lists, subway bands, TikToks, overheard songs in bars and stores and coffeeshops...and podcasts. What a fantastic medium for trying out new music. A music podcast is like y…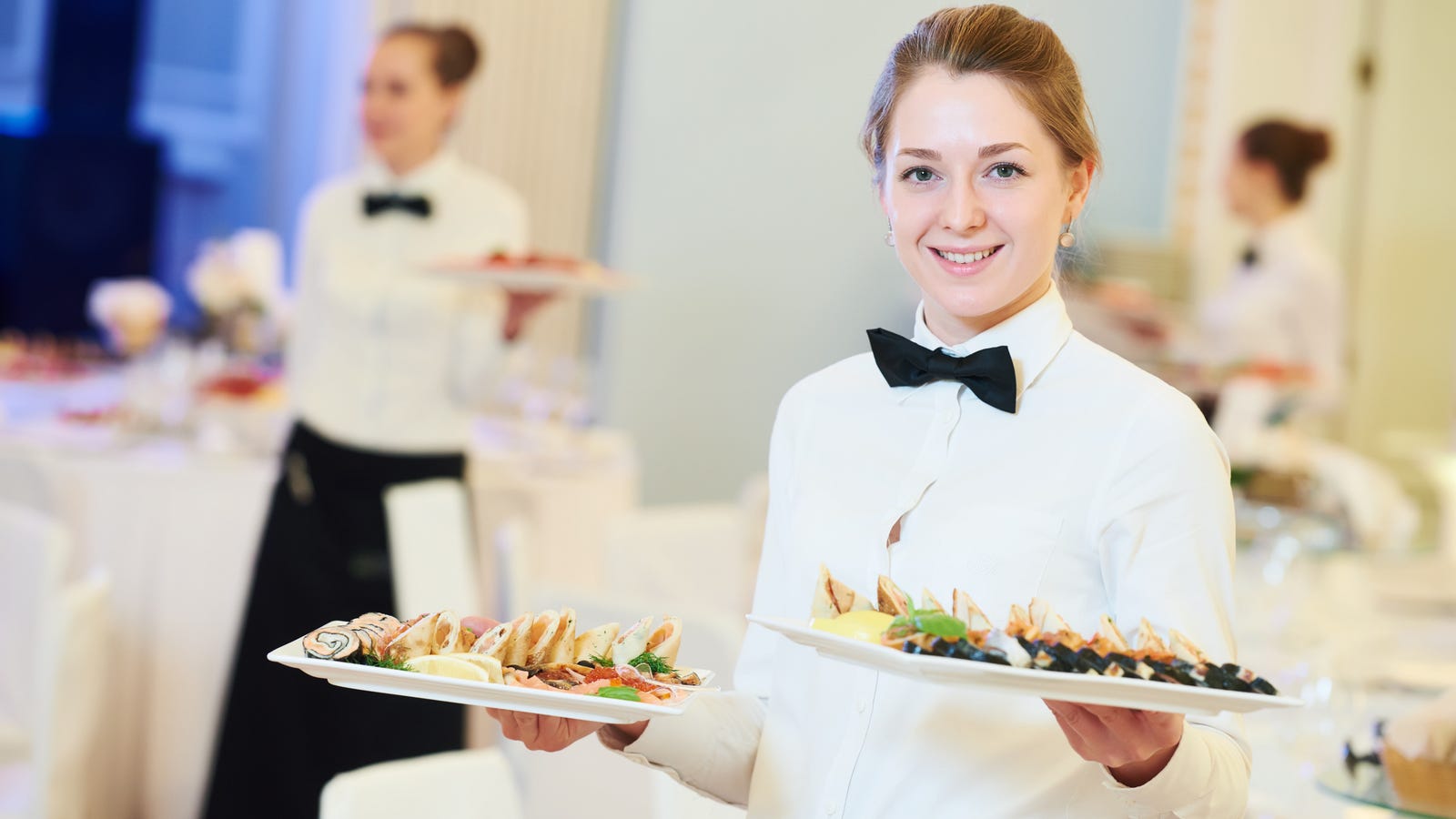 Your Joke's Not Funny Anymore
"I serve banquets. I've had many middle-aged men say the same exact joke to me when serving their Cream of Chicken with Wild Rice: 'How do you tame wild rice?'" So says Reddit user Krisperrr, answering the question: "What's the 'It didn't scan, so it must be …
via NewsAPI
View More Related News
Skip to:
Season 1
| Episode No. | No. Overall | Title | Airdate | Runtime | Summary |
| --- | --- | --- | --- | --- | --- |
| 1 | 1 | The Qualifiers 1 | 2017-05-30 | 60 | The best dancers in the world battle for a $1 million prize before judges Jennifer Lopez, NE-YO, Derek Hough and host/mentor Jenna Dewan Tatum. |
| 2 | 2 | The Qualifiers 2 | 2017-06-06 | 60 | In the second night of the Qualifiers, judges Jennifer Lopez, Derek Hough and NE-YO weigh in on the performances of The Lab, Fik-Shun, Miami All Stars, Quick Style, Nick Daniels and more. |
| 3 | 3 | The Qualifiers 3 | 2017-06-13 | 60 | In the final night of the Qualifiers, judges Jennifer Lopez, Derek Hough and NE-YO decide whether Jabbawockeez, Swing Latino, DNA, Chapkis Dance Family and more will move on to the Duels. |
| 4 | 4 | The Duels 1 | 2017-06-20 | 60 | Jennifer Lopez, Derek Hough and NE-YO preside over the first night of Duels, with Fik-Shun vs. Nick Daniels, Swing Latino vs. Miami All Stars, Eva Igo vs. Kyntay and Keone & Mari vs. Quick Style. |
| 5 | 5 | The Duels 2 | 2017-06-27 | 60 | The judges preside over the second night of Duels, with Diana Pombo vs. The Posse, Super Cr3w vs. Royal Flux, The Lab vs. Boys of Temecula and Les Twins vs. Kyle Van Newkirk. |
| 6 | 6 | The Duels 3 | 2017-07-11 | 60 | The top qualifying acts from each division will choose a rival and face off in a head-to-head elimination duel; the judges score each act based on their artistry, precision and athleticism; the top scoring acts move forward in the competition. |
| 7 | 7 | The Cut 1 | 2017-07-18 | 60 | The judges score each act's performance based on artistry, precision and athleticism, with the top two acts from each division advancing; guest judge Misty Copeland. |
| 8 | 8 | The Cut 2 | 2017-07-25 | 60 | The judges score each act's performance based on artistry, precision and athleticism, with the top two acts from each division advancing; guest judge Misty Copeland. |
| 9 | 9 | Divisional Final | 2017-08-01 | 60 | The top two acts from each division compete for a spot in the world final. |
| 10 | 10 | World Final | 2017-08-08 | 60 | The final three acts compete to be the first ``World of Dance'' champion and win the $1 million grand prize. |
Season 2
| Episode No. | No. Overall | Title | Airdate | Runtime | Summary |
| --- | --- | --- | --- | --- | --- |
| 1 | 11 | The Qualifiers 1 | 2018-05-29 | 60 | Jennifer Lopez, Derek Hough and NE-YO join forces at the judges' table as elite dance acts of all ages and styles, mentored by host Jenna Dewan, face off in the challenge of a lifetime, vying to be named best in the world and win a $1 million prize. |
| 2 | 12 | The Qualifiers 2 | 2018-06-05 | 60 | On the second night of The Qualifiers, Judges Jennifer Lopez, Derek Hough and NE-YO weigh in on the performances of The Lab, Pasha & Daniella, Connection, Charity & Andres, BDash & Konkrete, and Fabulous Sisters as they compete to make The Duels. |
| 3 | 13 | The Qualifiers 3 | 2018-06-12 | 60 | The Qualifiers round continues with judges Jennifer Lopez, Derek Hough, NE-YO and host/mentor Jenna Dewan. In round three of "The Qualifiers," the world's most elite dance acts from all ages and dance genres enter the "World of Dance" arena to face off in the challenge of a lifetime. The acts have one chance to showcase their artistry, precision and athleticism in order to move forward in the competition and ultimately win a grand prize of $1 million. |
| 4 | 14 | The Qualifiers 4 | 2018-06-19 | 60 | On the fourth night of The Qualifiers, contestants from around the world, including Jonas & Ruby, The Bradas, Lucas Marinetto, Expressenz, Poreotics and Eva Igo perform for Judges Jennifer Lopez, Derek Hough and NE-YO in hopes of moving on to The Duels. |
| 5 | 15 | The Qualifiers 5 | 2018-06-26 | 60 | "The Qualifiers" round continues with judges Jennifer Lopez, Derek Hough, NE-YO and host/mentor Jenna Dewan. In round five of "The Qualifiers," the world's most elite dance acts from all ages and dance genres enter the "World of Dance" arena to face off in the challenge of a lifetime. The acts have one chance to showcase their artistry, precision and athleticism in order to move forward in the competition and ultimately win a grand prize of $1 million. |
| 6 | 16 | The Qualifiers 6 | 2018-07-10 | 60 | "The Qualifiers" round continues with judges Jennifer Lopez, Derek Hough, NE-YO and host/mentor Jenna Dewan. In round six of "The Qualifiers," the world's most elite dance acts from all ages and dance genres enter the "World of Dance" arena to face off in the challenge of a lifetime. The acts have one chance to showcase their artistry, precision and athleticism in order to move forward in the competition and ultimately win a grand prize of $1 million. |
| 7 | 17 | The Qualifiers 7 | 2018-07-17 | 60 | The Qualifiers" round continues with judges Jennifer Lopez, Derek Hough, NE-YO and host/mentor Jenna Dewan. In round seven of "The Qualifiers," the world's most elite dance acts from all ages and dance genres enter the "World of Dance" arena to face off in the challenge of a lifetime. The acts have one chance to showcase their artistry, precision and athleticism in order to move forward in the competition and ultimately win a grand prize of $1 million. |
| 8 | 18 | The Qualifiers 8 | 2018-07-24 | 60 | "The Qualifiers" round continues with judges Jennifer Lopez, Derek Hough, NE-YO and host/mentor Jenna Dewan. In the final round of "The Qualifiers," the world's most elite dance acts from all ages and dance genres enter the "World of Dance" arena to face off in the challenge of a lifetime. The acts have one chance to showcase their artistry, precision and athleticism in order to move forward in the competition and ultimately win a grand prize of $1 million. |
| 9 | 19 | The Duels 1 | 2018-07-25 | 120 | "The Duels" round begins with judges Jennifer Lopez, Derek Hough, NE-YO and host/mentor Jenna Dewan. In this round, the top qualifying acts from each division will choose a rival and face off in a head-to-head elimination duel. The judges will score each act based on their artistry, precision and athleticism, and the top scoring act from each duel will move forward in the competition and be one step closer to winning a grand prize of $1 million. |
| 10 | 20 | The Duels 2 | 2018-08-01 | 120 | "The Duels" round continues with judges Jennifer Lopez, Derek Hough, NE-YO and host/mentor Jenna Dewan. In this round, the top qualifying acts from each division will choose a rival and face off in a head-to-head elimination duel. The judges will score each act based on their artistry, precision and athleticism, and the top scoring act from each duel will move forward in the competition and be one step closer to winning a grand prize of $1 million. |
| 11 | 21 | The Duels 3 | 2018-08-08 | 120 | On the third night of The Duels, the top qualifying acts from each division choose a rival for a head-to-head battle for Judges Jennifer Lopez, Derek Hough and NE-YO; only one can move on to the next round, cutting the field of competitors in half. |
| 12 | 22 | The Duels 4 | 2018-08-15 | 120 | The Duels round continues with judges Jennifer Lopez, Derek Hough, NE-YO and host/mentor Jenna Dewan. In this round, the top qualifying acts from each division will choose a rival and face off in a head-to-head elimination duel. The judges will score each act based on their artistry, precision and athleticism, and the top scoring act from each duel will move forward in the competition and be one step closer to winning a grand prize of $1 million. |
| 13 | 23 | The Cut 1 | 2018-08-22 | 120 | The acts face the deepest and most intense cut of the season: Only the top three highest scoring acts from each division will move on to the Divisional Final and be one step closer to winning a grand prize of $1 million. |
| 14 | 24 | The Cut 2 | 2018-08-29 | 120 | In "The Cut" round two, the acts face the deepest and most intense cut of the season with judges Jennifer Lopez, Derek Hough, NE-YO and host/mentor Jenna Dewan. The judges will score each act's performance based on their artistry, precision and athleticism. Only the top three highest-scoring acts from each division will move on to the Divisional Final and be one step closer to winning a grand prize of $1 million. |
| 15 | 25 | Divisional Final | 2018-09-05 | 120 | The top three acts from each division (12 acts total) will compete for a spot in the "World Final." |
| 16 | 26 | World Final | 2018-09-12 | 120 | The top act from each division (4 acts total) will take the stage for the last time in the "World Final." |
Season 3
| Episode No. | No. Overall | Title | Airdate | Runtime | Summary |
| --- | --- | --- | --- | --- | --- |
| 1 | 27 | The Qualifiers 1 | 2019-02-26 | 120 | Dance acts of all ages and genres face off, showcasing their artistry, precision and athleticism for three iconic dance superstar judges, in hopes of getting an average score of 85 or higher to move forward to The Duels round of competition. |
| 2 | 28 | The Qualifiers 2 | 2019-03-03 | 120 | |
| 3 | 29 | The Qualifiers 3 | 2019-03-10 | 120 | |
| 4 | 30 | The Duels 1 | 2019-03-17 | 120 | Dance acts of all ages and genres face off in the final round of the qualifiers, showcasing their artistry and athleticism for three iconic dance superstar judges. In hopes of scoring an 85 or higher to move forward to duels. |
| 5 | 31 | The Duels 2 | 2019-03-24 | 120 | |
| 6 | 32 | The Duels 3 | 2019-03-31 | 120 | |
| 7 | 33 | The Duels 4 | 2019-04-07 | 120 | |
| 8 | 34 | The Cut 1 | 2019-04-14 | 120 | |
| 9 | 35 | The Cut 2 | 2019-04-21 | 120 | |
| 10 | 36 | Divisional Final | 2019-04-28 | 120 | |
| 11 | 37 | World Final | 2019-05-05 | 120 | |
Series Cast
| | | | |
| --- | --- | --- | --- |
| | Jenna Dewan | as Host | |
| | Jennifer Lopez | as Judge | |
| | Derek Hough | as Judge | |
| | Ne-Yo | as Judge | |
Series Crew
| | Position | Name |
| --- | --- | --- |
| | Executive Producer | Jennifer Lopez |
Related News
TVMaze