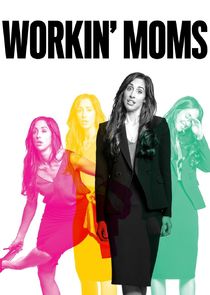 Workin' Moms is a comedy series about when longtime friends Kate and Anne meet Jenny and Frankie in a judgmental mommies' group. The four quickly band together and form an unlikely friendship. The series follows the struggles of these four urban moms, providing a raw and honest look at how they juggle love, careers, and parenthood. Whether it be dealing with terrible coworkers, insatiable babies, postpartum depression, or sexual awakenings - they make it to the end of each day with humour and sometimes even a drop of grace.
Series Overview
Rating
imDb Rating: 7.4 (7,151 Votes)
Metascore: N/A
Plot
Four very different thirty-something working mothers and friends try to balance their jobs, family life and love life in modern day Toronto, Canada.
Details
Rated: TV-MA
Released: 10 Jan 2017
Runtime: 30 min
Genre: Comedy
Director: N/A
Writer: Catherine Reitman
Actors: Catherine Reitman, Dani Kind, Juno Rinaldi, Philip Sternberg
Language: English
Country: Canada
Awards: 2 wins & 18 nominations.
Total Seasons: 3
Next Episode
Bad Reputation
Episode 4x7; Mar 31, 2020
Kate finds herself in the middle of a PR crisis for her new client Après, while Anne is inspired by a new book idea and Frankie and Bianca discover the truth about Sean.
Previous Episode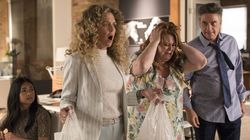 Lice
Episode 4x6; Mar 24, 2020
A lice outbreak at camp becomes everyone's worst nightmare. Recognized in a '40 under 40' piece, Kate's interview soon proves somewhat uncomfortable. Anne quarantines her house while Frankie tries to sell a home under false pretences.
Episodes 4x8: Charlie and the Weed Factory 4x7: Bad Reputation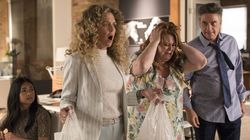 4x6: Lice


4x5: To Lure a Squirrel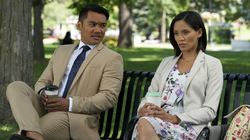 4x4: No One's Coming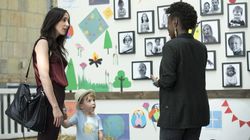 4x3: The Man in the Mexican Mask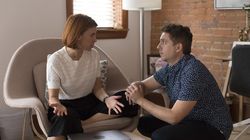 4x2: Black Sheep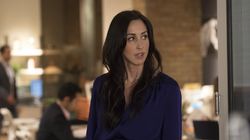 4x1: Charade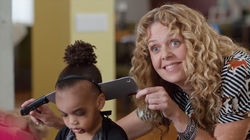 3x13: What's it Gonna Be

View All Episodes
Cast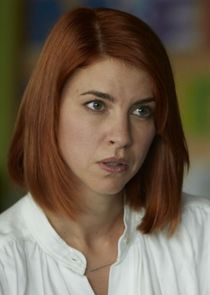 Dani Kind as Anne Carlson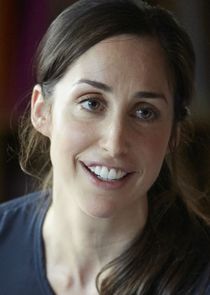 Catherine Reitman as Kate Foster
Juno Rinaldi as Frankie Coyne
Jessalyn Wanlim as Jenny Matthews
View Full Cast
Skip to:
Season 1
| Episode No. | No. Overall | Title | Airdate | Runtime | Summary |
| --- | --- | --- | --- | --- | --- |
| 1 | 1 | Bare | 2017-01-10 | 30 | Kate enthusiastically returns to work following her maternity leave and is faced with the ultimate challenge: Can she "have it all?" Anne gets shocking news, and Frankie experiences postpartum depression in her unique Frankie way. |
| 2 | 2 | Rules | 2017-01-17 | 30 | Determined to have it all, Kate tries to do it all and ends up leaving her husband in the lurch. Anne is fed up with her provocative daughter, and Jenny's return to work gives way to a surprising discovery. |
| 3 | 3 | Fem Card | 2017-01-24 | 30 | Kate learns a lesson about being vulnerable when Frankie needs her help. Anne tries tough love with her daughter, and Jenny plays dumb at work in an attempt to get what she wants. |
| 4 | 4 | Bad Help | 2017-01-31 | 30 | Kate learns a valuable lesson about childcare: Never hire your mother. Anne hires a "mean nanny" to get her daughter in line, and Jenny continues to favour work life over home. |
| 5 | 5 | Sophie's Choice-ish | 2017-02-07 | 30 | After a few close calls, Kate's mother puts the pressure on Kate to "cut the leash" on her old dog Olly. Meanwhile, Frankie misreads Anne's therapeutic advice. |
| 6 | 6 | The Wolf & The Rabbit | 2017-02-14 | 30 | Kate is shamed for her choice of porn - yes, porn. Jenny makes a bold move with Marvin, and Frankie digs for the root of her intimacy issues. |
| 7 | 7 | Phoenix Rising | 2017-02-21 | 30 | Kate makes a surprising discovery at work over the weekend, while her family dinner plans hang in the balance. Anne attempts to bond with her troublemaker daughter, and Jenny begrudgingly helps Ian. |
| 8 | 8 | Hoop Earring | 2017-02-28 | 30 | Eleanor is tasked with helping Kate find a new Nanny, with surprising results. Jenny organizes a last-minute bachelorette party for a coworker she barely knows. |
| 9 | 9 | Tricky Nipple | 2017-03-07 | 30 | Nathan is less than thrilled to hear about Kate's Montreal promotion. Anne makes some profound realizations after a stress-related injury. Jenny faces the aftermath of her night of debauchery. |
| 10 | 10 | The Coxswain | 2017-03-14 | 30 | Kate overcompensates for her upcoming time away from her family. Anne tries to bond with Alice on Alice's level, and Frankie's crosses a boundary with a homebuyer. |
| 11 | 11 | Bye Bye Kate | 2017-03-21 | 30 | Kate helps Anne on a reconnaissance mission. Jenny reaches the limits of her self-exploration, and Frankie enters a new work/home reality.Busted! No room for double standards in this Mommy & Me group! |
| 12 | 12 | Merde | 2017-03-28 | 30 | Kate feels the cost of "having it all"; Lionel's support Anne makes a huge decision for her family; Jenny seeks a return to her old life, while Frankie looks to throw hers away. |
| 13 | 13 | Having It All | 2017-04-04 | 30 | Kate undertakes the ultimate working-mom test; Jenny is forced to admit what it is she really wants; Alice's school project unites Anne's family; and Frankie tries to fix the unfixable. |
Season 2
| Episode No. | No. Overall | Title | Airdate | Runtime | Summary |
| --- | --- | --- | --- | --- | --- |
| 1 | 14 | 2005 | 2017-12-19 | 30 | Back in 2005, Kate attends Anne's wedding where they encounter life-changing situations. |
| 2 | 15 | Good Mom | 2018-01-09 | 30 | Kate is fed up and sets out to get her job back; Lionel is convinced to get a vasectomy; Frankie thrives at the center. |
| 3 | 16 | The Sign | 2018-01-16 | 30 | Kate mourns a family member; Anne and Lionel explore their newfound sex life; Frankie realizes it's time to leave the Wellness Center; Ian has a positive meeting. |
| 4 | 17 | The Holy Hole | 2018-01-23 | 30 | Kate tries to balance two jobs; Anne moves into a new office space; Frankie meets two different women in the same day. |
| 5 | 18 | Consent | 2018-01-30 | 30 | Kate steps outside her comfort zone in an attempt to keep up at Baseline, and receives a surprise phone call from Gaze; Anne agrees to hypnotherapy with Brad; Ian's relationship with Sonia heats up. |
| 6 | 19 | Shame Spiral | 2018-02-06 | 30 | Kate's irresponsible actions have unexpected consequences at work, Anna's frustration with Kate comes to a head and Frankie accepts an offer from Dorothy after another encounter with Juniper. |
| 7 | 20 | Retreat | 2018-02-27 | 30 | The members of Val's Toddler Time go on a weekend retreat and learn surprising truths about love, friendship and the one mother everyone thought was perfect. |
| 8 | 21 | Red Handed | 2018-03-06 | 30 | Working for two competing firms becomes more than a little complicated for Kate. Anne deals with Alice's first boyfriend. Ian confronts Jenny about her infidelities, while Frankie juggles two girlfriends. |
| 9 | 22 | Spirit Animal | 2018-03-13 | 30 | While at her lowest point, Kate must help Alice through an important milestone. Brad goads Anne into facing her fear of public speaking. Ian is disturbed by Sonia's discomfort with Zoe, and Frankie makes big romantic decisions. |
| 10 | 23 | Cuck | 2018-03-20 | 30 | Kate considers starting her own business, while Anne befriends an overzealous fan. Sonia and Ian have a hard discussion, and Frankie finds new roommates. |
| 11 | 24 | Trash Panda | 2018-03-27 | 30 | Kate has a health scare that challenges her new career and family plans. Anne and Lionel uncover truths about their marriage, and Frankie gets back to work. |
| 12 | 25 | If Women Had to Give Birth | 2018-04-03 | 30 | Kate hires help to launch her new endeavour, while hiding her health problems from Nathan. Anne attempts to permanently make things right with Lionel, and Frankie hosts her first family dinner in her new home. Ian's meeting with producers is interrupted by an emergency. |
| 13 | 26 | Look Back | 2018-04-10 | 30 | Anne and Lionel's commitment ceremony gathers everyone to celebrate, but one of the guests makes a shocking discovery. |
Season 3
| Episode No. | No. Overall | Title | Airdate | Runtime | Summary |
| --- | --- | --- | --- | --- | --- |
| 1 | 27 | Birth Daze | 2019-01-10 | 30 | In the wake of Nathan's infidelity, Kate gets her life back on track with a new apartment, a new business and a new baby. |
| 2 | 28 | Of Rights and Men | 2019-01-10 | 30 | Kate forges a dubious but profitable new business relationship. Disappointed by a court decision, Anne takes matters into her own hands, and channels her rage into a good cause. An old friend tracks down newly rich Frankie with a request. |
| 3 | 29 | Daddy's Home | 2019-01-17 | 30 | Kate takes one for the team and represents an unsavoury client with deep pockets. Forrest's thirst for alone time with Kate becomes a family affair. Anne's new job presses buttons she didn't know she had. Frankie plays financier and Jenny makes some new friends. |
| 4 | 30 | Training Day | 2019-01-24 | 30 | While pursuing new business, Kate confronts an old foe. When Alice decides she's ready to take the subway alone, Anne takes anti-pervert training into overdrive. Frankie finds out Bianca has big life plans and decides to help. |
| 5 | 31 | Stand for Something | 2019-01-31 | 30 | Bad press leads to professional trouble for Kate, but a new relationship offers her a lifeline. Anne's stress comes to a head as she fears for Alice's safety. Jenny finds herself an unlikely hero at Zoe's birthday party. |
| 6 | 32 | Narls in Charge | 2019-02-07 | 30 | The Headmaster at Charlie's school asigns Kate with a humiliating task. Lionel presents Anne with an innovative solution to overcome her misplaced aggression. Bad news from Bianca sets Frankie on a path to Juniper, in search of a solution. |
| 7 | 33 | Revenge Fantasy | 2019-02-14 | 30 | While Kate takes her work to the streets, Jenny lashes out on the job, Anne incites violence, Alice gets revenge and tensions boil over in Val's home. |
| 8 | 34 | Girl's Trip | 2019-02-21 | 30 | When Kate, Anne, Frankie and Val take a memorable "trip" to celebrate Frankie's birthday, secrets are revealed and friendships are tested. |
| 9 | 35 | Guns 'n' Deception | 2019-02-28 | 30 | Kate shoots from the hip when Steve Malk suggests a new client. While Forrest is filled with heartache, things heat up between Kate and Mike. Meanwhile, Frankie is in heaven, Anne channels Dirty Harry and when trouble occurs at Tech-cellent, Jenny bends the rules like a boss. |
| 10 | 36 | Creamed | 2019-03-07 | 30 | Kate is hit with a lawsuit while Anne and Lionel struggle to keep up with Alice's exploits. Frankie feels the weight of being in love with a religious woman. |
| 11 | 37 | Business Boyz | 2019-03-14 | 30 | As Kate is served with an ultimatum, Anne attempts to resolve a conflict with Brenna's parents. Jenny's gamble at work backfires, resulting in the personal and the professional intertwining. Val has a potential new suitor! |
| 12 | 38 | Two Paths | 2019-03-21 | 30 | Kate heads to New York for a client pitch. Meanwhile in Toronto, Alice makes a desperate choice based on Anne's recent actions and Frankie finds herself in the middle of an intensifying family conflict. |
| 13 | 39 | What's it Gonna Be | 2019-03-21 | 30 | Kate finds herself at a fork in the road. Anne realizes the truth about Alice. Ian guides Jenny to the light, while Val quantum leaps into love. |
Series Cast
| | | | |
| --- | --- | --- | --- |
| | Dani Kind | as Anne Carlson | |
| | Catherine Reitman | as Kate Foster | |
| | Juno Rinaldi | as Frankie Coyne | |
| | Jessalyn Wanlim | as Jenny Matthews | |
Series Crew
| | Position | Name |
| --- | --- | --- |
| | Creator | Catherine Reitman |
| | Executive Producer | Catherine Reitman |
| | Executive Producer | Philip Sternberg |
| | Associate Producer | Karen Moore |
| | Re-Recording Mixer | Eric Apps |
| | Casting | Lisa Parasyn |
| | Casting | Jon Comerford |
| | Co-Producer | Rebecca Kohler |
| | Executive Producer | Tina Horwitz |
| | Executive Producer | Joe Sorge |
| | Line Producer | Jonathan A. Walker |
| | Associate Producer | Woody Thomson |
| | Sound Mixer | Stephen Bourne |
| | Music Supervisor | Andrea Higgins |
Related News
TVMaze