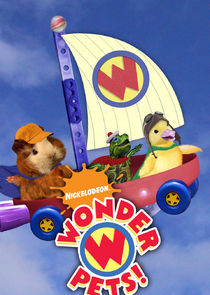 Linny the guinea pig, Tuck the turtle, and Ming-Ming the duckling are class pets in a schoolhouse. When they are left alone in the classroom after each school day ends, they wait for a special phone to ring and alert them to an animal in trouble. The Wonder Pets must save the day and teamwork is their main tool! They travel around the world --- visiting such varied locales as Egypt and Hawaii --- and even imaginary storybook worlds. Packed with tons of fun and catchy lyrics and instrumentals, brought to you by the same people behind award-winning Broadway shows such as Avenue Q.
Series Overview
Rating
imDb Rating: 6.3 (1,190 Votes)
Metascore: N/A
Plot
Each episode follows the adventures of three classroom pets--Linny the Guinea Pig, Ming-Ming Duckling, and Turtle Tuck--who travel around the globe helping to rescue animals who need their ...
Details
Rated: TV-Y
Released: 02 May 2005
Runtime: 22 min
Genre: Animation, Action, Adventure, Comedy, Crime, Fantasy, Thriller, War
Director: N/A
Writer: Josh Selig, Jennifer Oxley
Actors: Teala Dunn, Sofie Zamchick, Danica Lee
Language: English
Country: USA
Awards: 7 wins & 17 nominations.
Total Seasons: 6
Previous Episode
In the Land of Oz!
Episode 3x37; Jul 20, 2013
Previous Episodes 3x37: In the Land of Oz! 3x36: Help the Lion Cub! 3x35: Help the Groundhog! 3x34: Save the Dalmatian! 3x33: Save the Dancing Duck! 3x32: Bee and Slug! Underground 3x31: Back to KalamaZoo! 3x30: Climb Everest! 3x29: Save the Moose in the Caboose!

View All Episodes
Cast
Wolfgang Scheitinger as Panda
Teala Dunn as Tuck
Dawn Evans as Mother Dolphin
Danica Lee as Ming Ming Duckling
Matthew Black as Daddy Ladybug
Sofie Zamchick as Linny
View Full Cast
Recent News
The movies we're watching on repeat while stuck at home
In theory, social distancing is the perfect opportunity to finally clear out your Netflix queue. You're home all the time, your schedule's empty because everything's been canceled, and you need something to do lest you go stir crazy. But in practice, it's not…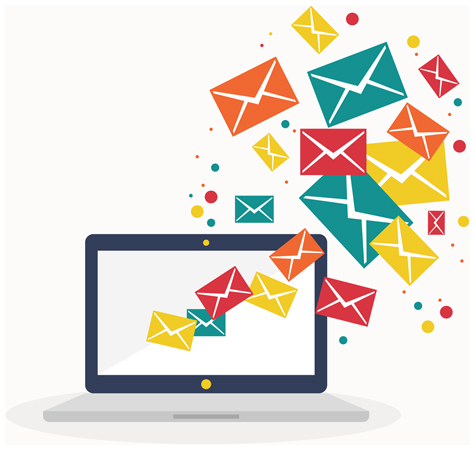 via NewsAPI
View More Related News
Skip to:
Season 1
| Episode No. | No. Overall | Title | Airdate | Runtime | Summary |
| --- | --- | --- | --- | --- | --- |
| 1 | 1 | Save the Dolphin! | 2006-03-03 | 25 | |
| 2 | 2 | Save the Chimp! | 2006-03-03 | 25 | |
| 3 | 3 | Save the Unicorn! | 2006-03-03 | 25 | |
| 4 | 4 | Save the Penguin! | 2006-03-03 | 25 | |
| 5 | 5 | Save the Sea Lions! | 2006-03-06 | 25 | |
| 6 | 6 | Save the Kangaroo! | 2006-03-06 | 25 | |
| 7 | 7 | Save the Caterpillar! | 2006-03-07 | 25 | |
| 8 | 8 | Save the Crane! | 2006-03-07 | 25 | |
| 9 | 9 | Save the Duckling! | 2006-03-08 | 25 | |
| 10 | 10 | Save the Kitten! | 2006-03-08 | 25 | |
| 11 | 11 | Save the Pigeon! | 2006-03-09 | 25 | |
| 12 | 12 | Save the Dinosaur! | 2006-03-09 | 25 | |
| 13 | 13 | Save the Cow! | 2006-03-10 | 25 | |
| 14 | 14 | Save the Skunk! | 2006-03-10 | 25 | |
| 15 | 15 | Save the Swan! | 2006-03-13 | 25 | |
| 16 | 16 | Save the Puppy! | 2006-03-13 | 25 | |
| 17 | 17 | Save the Tree! | 2006-03-14 | 25 | |
| 18 | 18 | Save the Elephant! | 2006-03-14 | 25 | |
| 19 | 19 | Save the Panda! | 2006-03-15 | 25 | |
| 20 | 20 | Save the Mouse! | 2006-03-15 | 25 | |
| 21 | 21 | Save the Camel! | 2006-09-11 | 25 | |
| 22 | 22 | Save the Ants! | 2006-09-11 | 25 | |
| 23 | 23 | Save the Hedgehog! | 2006-09-12 | 25 | |
| 24 | 24 | Save the Crocodile! | 2006-09-12 | 25 | |
| 25 | 25 | Save the Bullfrog! | 2006-09-13 | 25 | |
| 26 | 26 | Save the Poodle! | 2006-09-13 | 25 | |
| 27 | 27 | Save the Sheep! | 2006-09-14 | 25 | |
| 28 | 28 | Save the Hermit Crab! | 2006-09-14 | 25 | |
| 29 | 29 | Save the Black Kitten! | 2006-10-25 | 25 | |
| 30 | 30 | Save the Yak, the Pig, and the Dancing Bear! | 2006-10-25 | 25 | |
| 31 | 31 | Save the Reindeer! | 2006-12-08 | 25 | |
| 32 | 32 | Save the Three Little Pigs! | 2007-02-19 | 25 | |
| 33 | 33 | Save the Owl! | 2007-02-19 | 25 | |
| 34 | 34 | Save the Wonder Pets! | 2007-04-23 | 25 | |
| 35 | 35 | Save the Goldfish! | 2007-06-28 | 25 | |
| 36 | 36 | Save the Baby Birds! | 2007-06-28 | 25 | |
Season 2
| Episode No. | No. Overall | Title | Airdate | Runtime | Summary |
| --- | --- | --- | --- | --- | --- |
| 1 | 37 | Save the Turtle! | 2007-10-19 | 25 | |
| 2 | 38 | Save Little Red Riding Hood! | 2007-10-19 | 25 | |
| 3 | 39 | Save the Egg! | 2007-10-20 | 25 | |
| 4 | 40 | Save the Flamingo! | 2007-10-20 | 25 | |
| 5 | 41 | Save the Bee! | 2007-10-23 | 25 | |
| 6 | 42 | Save the Squirrel! | 2007-10-23 | 25 | |
| 7 | 43 | Save the Chameleon! | 2007-10-24 | 25 | |
| 8 | 44 | Save the Platypus! | 2007-10-24 | 25 | |
| 9 | 45 | Save the Dragon! | 2007-10-25 | 25 | |
| 10 | 46 | Save the Beaver! | 2007-10-25 | 25 | |
| 11 | 47 | Save the Goslings! | 2008-01-25 | 25 | |
| 12 | 48 | Ollie to the Rescue! | 2008-01-25 | 25 | |
| 13 | 49 | Save the Ladybug! | 2008-02-08 | 25 | |
| 14 | 50 | Save the Sea Turtle! | 2008-02-08 | 25 | |
| 15 | 51 | Save the Pangaroo! | 2008-02-29 | 25 | |
| 16 | 52 | Save the Cricket! | 2008-02-29 | 25 | |
| 17 | 53 | Save the Armadillo! | 2008-04-11 | 25 | |
| 18 | 54 | Save the Itsy Bitsy Spider! | 2008-04-11 | 25 | |
| 19 | 55 | Save the Beetles! | 2008-04-21 | 25 | |
| 20 | 56 | Three Wonder Pets and a Baby! | 2008-04-21 | 25 | |
| 21 | 57 | Save the Gecko! | 2008-04-28 | 25 | |
| 22 | 58 | Save the What? | 2008-04-28 | 25 | |
| 23 | 59 | Save the Griffin! | 2008-04-29 | 25 | |
| 24 | 60 | Save the Rooster! | 2008-04-29 | 25 | |
| 25 | 61 | Here's Ollie! | 2008-04-30 | 25 | |
| 26 | 62 | Save the Visitor! | 2008-04-30 | 25 | |
| 27 | 63 | Off to School! | 2008-06-09 | 25 | |
| 28 | 64 | Save the Pirate Parrot! | 2008-06-09 | 25 | |
| 29 | 65 | Save the Bengal Tiger! | 2008-09-08 | 25 | |
| 30 | 66 | Save the Nutcracker! | 2008-12-08 | 25 | |
| 31 | 67 | Save the Rat Pack! | 2009-02-11 | 25 | |
| 32 | 68 | Save the Fiddler Crab on the Roof! | 2009-02-11 | 25 | |
| 33 | 69 | Join the Circus! | 2009-03-09 | 25 | |
| 34 | 70 | Save the Old White Mouse! | 2009-03-17 | 25 | |
| 35 | 71 | The Adventures of Bee and Slug | 2009-03-17 | 25 | |
| 36 | 72 | Save the Hound Dog! | 2009-03-19 | 25 | |
| 37 | 73 | Save the Glowworm! | 2009-03-19 | 25 | |
Season 3
| Episode No. | No. Overall | Title | Airdate | Runtime | Summary |
| --- | --- | --- | --- | --- | --- |
| 1 | 74 | Save the Raccoon! | 2009-04-22 | 25 | |
| 2 | 75 | Save the Loch Ness Monster! | 2009-04-22 | 25 | |
| 3 | 76 | Save the Cool Cat and the Hip Hippo! | 2009-05-18 | 25 | |
| 4 | 77 | Tuck and Buck! | 2009-05-18 | 25 | |
| 5 | 78 | Save the Mermaid! | 2009-05-19 | 25 | |
| 6 | 79 | Save the Pony Express! | 2009-05-19 | 25 | |
| 7 | 80 | Save the Honey Bears! | 2009-05-20 | 25 | |
| 8 | 81 | Save the Stinkbug! | 2009-05-20 | 25 | |
| 9 | 82 | The Amazing Ollie! | 2009-05-21 | 25 | |
| 10 | 83 | Help the Monster! | 2009-05-21 | 25 | |
| 11 | 84 | A Job Well Done! | 2009-05-22 | 25 | |
| 12 | 85 | Save the Rhino! | 2009-05-22 | 25 | |
| 13 | 86 | KalamaZoo! | 2009-06-05 | 25 | |
| 14 | 87 | Help the Cow Jump Over the Moon! | 2009-06-05 | 25 | |
| 15 | 88 | Save the Bat! | 2009-10-26 | 25 | |
| 16 | 89 | Save the Donkey! | 2009-10-26 | 25 | |
| 17 | 90 | Save the Lovebugs! | 2010-02-12 | 25 | |
| 18 | 91 | Save the Skunk Rocker! | 2010-02-12 | 25 | |
| 19 | 92 | Help the Easter Bunny! | 2010-04-02 | 25 | |
| 20 | 93 | Save the Visitor's Birthday Party! | 2010-04-02 | 25 | |
| 21 | 94 | How It All Began | 2010-04-09 | 25 | |
| 22 | 95 | Happy Mother's Day! | 2010-05-07 | 25 | |
| 23 | 96 | Save the Sun Bear! | 2010-05-07 | 25 | |
| 24 | 97 | Save Humpty Dumpty! | 2010-07-22 | 25 | |
| 25 | 98 | Save the Meerkats! | 2010-07-22 | 25 | |
| 26 | 99 | Save the Rock Lobster! | 2010-08-07 | 25 | |
| 27 | 100 | Help the Houseguest! | 2010-08-07 | 25 | |
| 28 | 101 | Adventures in Wonderland! | 2010-10-15 | 25 | |
| 29 | 102 | Save the Moose in the Caboose! | 2011-01-16 | 25 | |
| 30 | 103 | Climb Everest! | 2011-01-16 | 25 | |
| 31 | 104 | Back to KalamaZoo! | 2011-08-01 | 25 | |
| 32 | 105 | Bee and Slug! Underground | 2011-08-01 | 25 | |
| 33 | 106 | Save the Dancing Duck! | 2011-10-16 | 25 | |
| 34 | 107 | Save the Dalmatian! | 2011-10-16 | 25 | |
| 35 | 108 | Help the Groundhog! | 2011-12-18 | 25 | |
| 36 | 109 | Help the Lion Cub! | 2011-12-18 | 25 | |
| 37 | 110 | In the Land of Oz! | 2013-07-20 | 25 | |
Season 4
| Episode No. | No. Overall | Title | Airdate | Runtime | Summary |
| --- | --- | --- | --- | --- | --- |
Season 5
| Episode No. | No. Overall | Title | Airdate | Runtime | Summary |
| --- | --- | --- | --- | --- | --- |
Season 6
| Episode No. | No. Overall | Title | Airdate | Runtime | Summary |
| --- | --- | --- | --- | --- | --- |
Series Cast
| | | | |
| --- | --- | --- | --- |
| | Wolfgang Scheitinger | as Panda | |
| | Teala Dunn | as Tuck | |
| | Dawn Evans | as Mother Dolphin | |
| | Danica Lee | as Ming Ming Duckling | |
| | Matthew Black | as Daddy Ladybug | |
| | Sofie Zamchick | as Linny | |
| | Steven Rebollido | as Dog | |
Related News
TVMaze