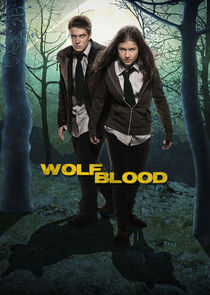 Being a teenager is hard enough.
Being a Wolfblood teenager is ten times more complicated.
Series Overview
Rating
imDb Rating: 7.7 (2,811 Votes)
Metascore: N/A
Plot
Maddy Smith and her family are the only wolfbloods in Stoneybridge, which is a well-kept secret. They lead a peaceful life until Rhydian, a wolfblood, arrives and triggers chaos.
Details
Rated: TV-PG
Released: 10 Sep 2012
Runtime: 30 min
Genre: Family, Fantasy
Director: N/A
Writer: Debbie Moon
Actors: Gabrielle Green, Leona Vaughan, Shorelle Hepkin, Mark Fleischmann
Language: English
Country: UK
Awards: 3 wins & 3 nominations.
Total Seasons: 5
Previous Episode
United We Stand
Episode 5x10; May 01, 2017
Jana fulfils her promise to come after Hartington. Dr Whitewood discovers the amazing truth about Project Genesis. TJ finds himself with a huge responsibility.
Previous Episodes 5x10: United We Stand 5x9: The War with the Humans 5x8: The One Who Sees 5x7: Torn 5x6: The Last Dark Moon 5x5: Humans 5x4: The Shadow in the Light 5x3: The Dawnus Torc 5x2: The Once and Future Alpha

View All Episodes
Cast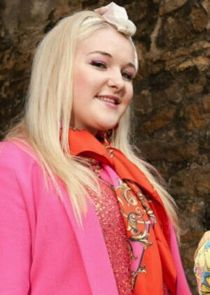 Gabrielle Green as Katrina MacKenzie
Bobby Lockwood as Rhydian Morris
Kedar Williams Stirling as Thomas 'Tom' Okanawe
Louisa Connolly-Burnham as Shannon Kelly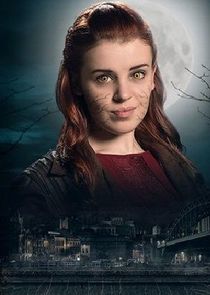 Leona Kate Vaughan as Jana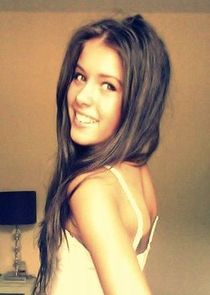 Aimee Kelly as Madeline 'Maddy' Smith
View Full Cast
Skip to:
Season 1
| Episode No. | No. Overall | Title | Airdate | Runtime | Summary |
| --- | --- | --- | --- | --- | --- |
| 1 | 1 | Lone Wolf | 2012-09-10 | 25 | |
| 2 | 2 | Mysterious Developments | 2012-09-11 | 25 | |
| 3 | 3 | Family Ties | 2012-09-17 | 25 | |
| 4 | 4 | Cry Wolf | 2012-09-18 | 25 | |
| 5 | 5 | Occam's Razor | 2012-09-24 | 25 | |
| 6 | 6 | Maddy Cool! | 2012-09-25 | 25 | |
| 7 | 7 | Dark Moon | 2012-10-01 | 25 | |
| 8 | 8 | Wolfsbane | 2012-10-02 | 25 | |
| 9 | 9 | A Quiet Night In | 2012-10-08 | 25 | |
| 10 | 10 | The Call of the Wild | 2012-10-09 | 25 | |
| 11 | 11 | Eolas | 2012-10-15 | 25 | |
| 12 | 12 | Caged | 2012-10-16 | 25 | |
| 13 | 13 | Irresistable | 2012-10-22 | 25 | |
Season 2
| Episode No. | No. Overall | Title | Airdate | Runtime | Summary |
| --- | --- | --- | --- | --- | --- |
| 1 | 14 | Leader of the Pack | 2013-09-09 | 25 | |
| 2 | 15 | The Girl from Nowhere | 2013-09-10 | 25 | |
| 3 | 16 | Grave Consequences | 2013-09-16 | 25 | |
| 4 | 17 | Total Eclipse of the Moon | 2013-09-17 | 25 | |
| 5 | 18 | Ancient Grudge | 2013-09-23 | 25 | |
| 6 | 19 | The Mottled Poppy | 2013-09-24 | 25 | |
| 7 | 20 | Top Dog | 2013-09-30 | 25 | |
| 8 | 21 | Desperate Measures | 2013-10-01 | 25 | |
| 9 | 22 | Dances with Wolfbloods | 2013-10-07 | 25 | |
| 10 | 23 | Fall of the Wild | 2013-10-08 | 25 | |
| 11 | 24 | Best of Both Worlds | 2013-10-14 | 25 | |
| 12 | 25 | Going Underground | 2013-10-15 | 25 | |
| 13 | 26 | The Discovery | 2013-10-21 | 25 | |
Season 3
| Episode No. | No. Overall | Title | Airdate | Runtime | Summary |
| --- | --- | --- | --- | --- | --- |
| 1 | 27 | Ulterior Motives | 2014-09-15 | 25 | |
| 2 | 28 | Alpha Material | 2014-09-16 | 25 | |
| 3 | 29 | With Friends Like These | 2014-09-22 | 25 | |
| 4 | 30 | Wolfblood is Thicker Than Water | 2014-09-23 | 25 | |
| 5 | 31 | The Dark Ages | 2014-09-29 | 25 | |
| 6 | 32 | Who's Afraid of the Big Bad Wolf? | 2014-09-30 | 25 | |
| 7 | 33 | Wolves Amongst Us | 2014-10-06 | 25 | |
| 8 | 34 | Dark of the Rune | 2014-10-07 | 25 | |
| 9 | 35 | The Cure | 2014-10-13 | 25 | |
| 10 | 36 | The Cult of Tom | 2014-10-14 | 25 | |
| 11 | 37 | The Suspicions of Mr. Jeffries | 2014-10-20 | 25 | |
| 12 | 38 | Cerberus | 2014-10-21 | 25 | |
| 13 | 39 | Moonrise | 2014-10-27 | 25 | |
Season 4
| Episode No. | No. Overall | Title | Airdate | Runtime | Summary |
| --- | --- | --- | --- | --- | --- |
| 1 | 40 | Captivity | 2016-03-08 | 25 | Jana heads to the city on a important mission for Imara, the new head of security. |
| 2 | 41 | A Long Way from Home | 2016-03-08 | 30 | After catching up with TJ, a wolfblood in wolf form is found been chased. |
| 3 | 42 | Wolfblood Ultimatum | 2016-03-15 | 30 | Jana is forced into a impossible situation after there's a emergency in the wild pack. |
| 4 | 43 | Morwal | 2016-03-16 | 25 | Jana and Imara's relationship is tested when on a dangerous mission. |
| 5 | 44 | The Quiet Hero | 2016-03-22 | 30 | TJ tries helping Selina disguise a problem that threatens to expose her for what she really is. |
| 6 | 45 | She-Wolf | 2016-03-23 | 30 | The pack is fraying at the edges as a dark moon looms. Selina unveils her alter-ego. |
| 7 | 46 | Sheep's Clothing | 2016-03-29 | 30 | |
| 8 | 47 | Wherewolf | 2016-03-30 | 30 | |
| 9 | 48 | Into the Wild | 2016-04-05 | 30 | |
| 10 | 49 | The Wild at Heart | 2016-04-06 | 30 | |
| 11 | 50 | Viral | 2016-04-12 | 30 | |
| 12 | 51 | Protocol 5 | 2016-04-13 | 30 | |
Season 5
| Episode No. | No. Overall | Title | Airdate | Runtime | Summary |
| --- | --- | --- | --- | --- | --- |
| 1 | 52 | Brave New World | 2017-02-27 | 30 | Jana makes the shock decision that this will be her last full moon in the city. While the pack wrestle with the disappointment of losing their alpha, TJ falls for the smoke and mirrors of movie producer Joshua Hartington. |
| 2 | 53 | The Once and Future Alpha | 2017-03-06 | 30 | The mystery wolfblood is unmasked and brings startling news from the Wild Pack. Jana summons the strength to help locate TJ, but her interference backfires with devastating consequences. |
| 3 | 54 | The Dawnus Torc | 2017-03-13 | 30 | The pack investigate the Segolia Vault and in doing so find the precious Dawnus Torc which takes them on an adventure like never before. TJ falls sick with a mystery illness. |
| 4 | 55 | The Shadow in the Light | 2017-03-20 | 30 | Jana and Imara run into familiar faces as they track Hartington. Selina competes in the taekwondo fight of her life and in doing so makes an unlikely ally. Jeffries laments the end of his career. |
| 5 | 56 | Humans | 2017-03-27 | 30 | TJ's good intentions land him in hot water with Selina. The Humans group target the Kafe. A face from the past returns to take action that will change everything. |
| 6 | 57 | The Last Dark Moon | 2017-04-03 | 30 | It is dark moon day, and Katrina's grandfather has made the Kafe a wolfblood-free zone. Emilia's fate rests with Hannah, and Imara and Jana make a breakthrough. |
| 7 | 58 | Torn | 2017-04-10 | 30 | Jana and the pack ask Emilia to tread carefully now that they suspect government officials are conspiring with Hartington to chip and de-wolf wolfbloods. But Emilia has no intention of backing down and makes a public display of rebellion. |
| 8 | 59 | The One Who Sees | 2017-04-17 | 30 | Unable to help Selina's parents, Jana resolves to find a way to help the other trapped wolfbloods, starting with the Genesis Project. Matei returns to the den to seek Jana's help in convincing Emilia that her vision of Blydissiad is false. |
| 9 | 60 | The War with the Humans | 2017-04-24 | 30 | Jana is forced to realise that she can't save everyone and must make a decision about her future. TJ and Matei track Emilia but discover that Madoc is now pack leader. They join the journey to Blydissiad but are in for a shock. |
| 10 | 61 | United We Stand | 2017-05-01 | 30 | Jana fulfils her promise to come after Hartington. Dr Whitewood discovers the amazing truth about Project Genesis. TJ finds himself with a huge responsibility. |
Series Cast
| | | | |
| --- | --- | --- | --- |
| | Gabrielle Green | as Katrina MacKenzie | |
| | Bobby Lockwood | as Rhydian Morris | |
| | Kedar Williams Stirling | as Thomas 'Tom' Okanawe | |
| | Louisa Connolly-Burnham | as Shannon Kelly | |
| | Leona Kate Vaughan | as Jana | |
| | Aimee Kelly | as Madeline 'Maddy' Smith | |
| | Michelle Gayle | as Imara Cipriani | |
| | Jack Brett Anderson | as Matei Covaci | |
| | Louis Payne | as Terrence "TJ" Cipriani | |
| | Rukku Nahar | as Selina Khan | |
| | Sydney Wade | as Emilia Covaci | |
Series Crew
| | Position | Name |
| --- | --- | --- |
| | Creator | Debbie Moon |
| | Executive Producer | Spencer Campbell |
| | Executive Producer | Dagmar Ungureit |
| | Executive Producer | Nicole Keeb |
| | Executive Producer | Arne Lohmann |
Related News
TVMaze