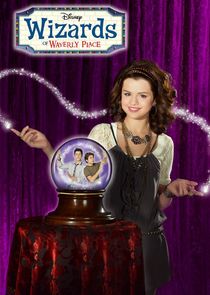 Alex, Justin and Max Russo are not your ordinary kids - they're wizards in training! While their parents run the Waverly Sub Station, the siblings struggle to balance their ordinary lives while learning to master their extraordinary powers. But when they turn 18, only one will be deemed worthy enough to become the family wizard.
Series Overview
Rating
imDb Rating: 6.8 (27,463 Votes)
Metascore: N/A
Plot
The Russo family may be an ordinary family with an average restaurant, but behind close doors, all three children must compete to be the next family wizard.
Details
Rated: TV-G
Released: 12 Oct 2007
Runtime: 22 min
Genre: Adventure, Comedy, Drama, Family, Fantasy
Director: N/A
Writer: Todd J. Greenwald
Actors: Selena Gomez, David Henrie, Jake T. Austin, Jennifer Stone
Language: English
Country: USA
Awards: Won 2 Primetime Emmys. Another 35 wins & 50 nominations.
Total Seasons: 4
Previous Episode
Who Will Be The Family Wizard?
Episode 4x27; Jan 06, 2012
Previous Episodes 4x27: Who Will Be The Family Wizard? 4x26: Harperella 4x25: Rock Around the Clock 4x24: Wizards vs. Everything 4x23: Get Along, Little Zombie 4x22: Ghost Roommate 4x21: Wizards of Apartment 13B 4x20: My Two Harpers 4x19: Alex the Puppetmaster

View All Episodes
Cast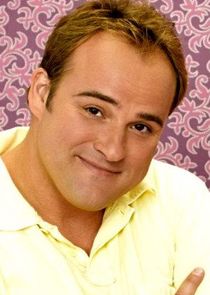 David DeLuise as Jerry Russo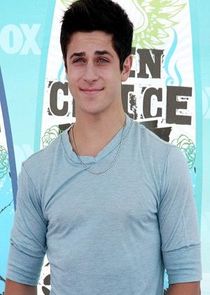 David Henrie as Justin Russo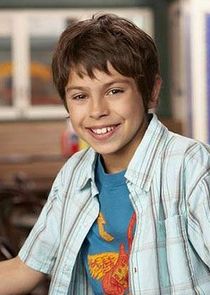 Jake T. Austin as Max Russo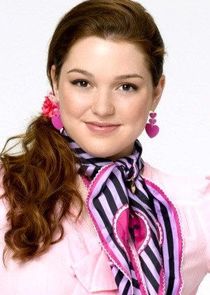 Jennifer Stone as Harper Finkle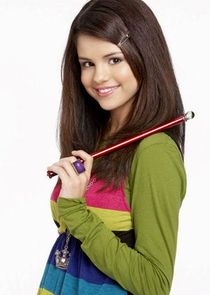 Selena Gomez as Alex Russo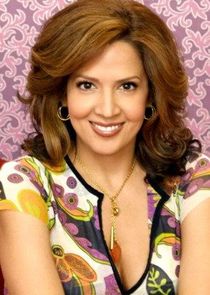 Maria Canals-Barrera as Theresa Russo
View Full Cast
Skip to:
Season 1
| Episode No. | No. Overall | Title | Airdate | Runtime | Summary |
| --- | --- | --- | --- | --- | --- |
| 1 | 1 | Crazy Ten Minute Sale | 2007-10-12 | 30 | |
| 2 | 2 | First Kiss | 2007-10-19 | 30 | |
| 3 | 3 | I Almost Drowned In A Chocolate Fountain | 2007-10-26 | 30 | |
| 4 | 4 | New Employee | 2007-11-02 | 30 | |
| 5 | 5 | Disenchanted Evening | 2007-11-09 | 30 | |
| 6 | 6 | You Can't Always Get What You Carpet | 2007-11-10 | 30 | |
| 7 | 7 | Alex's Choice | 2007-11-16 | 30 | |
| 8 | 8 | Curb Your Dragon | 2007-11-30 | 30 | |
| 9 | 9 | Movies | 2007-12-14 | 30 | |
| 10 | 10 | Pop Me And We Both Go Down | 2008-01-06 | 30 | |
| 11 | 11 | Potion Commotion | 2008-02-10 | 30 | |
| 12 | 12 | Justin's Little Sister | 2008-03-09 | 30 | |
| 13 | 13 | Wizard School (1) | 2008-04-06 | 30 | |
| 14 | 14 | Wizard School (2) | 2008-04-06 | 30 | |
| 15 | 15 | The Supernatural | 2008-05-18 | 30 | |
| 16 | 16 | Alex In The Middle | 2008-06-15 | 30 | |
| 17 | 17 | Report Card | 2008-06-29 | 30 | |
| 18 | 18 | Credit Check | 2008-07-06 | 30 | |
| 19 | 19 | Alex's Spring Fling | 2008-07-20 | 30 | |
| 20 | 20 | Quinceanera | 2008-08-10 | 30 | |
| 21 | 21 | Art Museum Piece | 2008-08-31 | 30 | |
Season 2
| Episode No. | No. Overall | Title | Airdate | Runtime | Summary |
| --- | --- | --- | --- | --- | --- |
| 1 | 22 | Smarty Pants | 2008-09-12 | 30 | |
| 2 | 23 | Beware Wolf | 2008-09-21 | 30 | |
| 3 | 24 | Graphic Novel | 2008-10-05 | 30 | |
| 4 | 25 | Racing | 2008-10-12 | 30 | |
| 5 | 26 | Alex's Brother, Maximan | 2008-10-19 | 30 | |
| 6 | 27 | Saving WizTech (1) | 2008-10-26 | 30 | |
| 7 | 28 | Saving WizTech (2) | 2008-10-26 | 30 | |
| 8 | 29 | Harper Knows | 2008-11-23 | 30 | |
| 9 | 30 | Taxi Dance | 2008-12-07 | 30 | |
| 10 | 31 | Baby Cupid | 2008-12-14 | 30 | |
| 11 | 32 | Make It Happen | 2008-12-31 | 30 | |
| 12 | 33 | Fairy Tale | 2009-01-25 | 30 | |
| 13 | 34 | Fashion Week | 2009-02-15 | 30 | |
| 14 | 35 | Helping Hand | 2009-02-16 | 30 | |
| 15 | 36 | Art Teacher | 2009-03-01 | 30 | |
| 16 | 37 | Future Harper | 2009-03-15 | 30 | |
| 17 | 38 | Alex Does Good | 2009-04-05 | 30 | |
| 18 | 39 | Hugh's Not Normous | 2009-04-12 | 30 | |
| 19 | 40 | Don't Rain on Justin's Parade - Earth | 2009-04-19 | 30 | |
| 20 | 41 | Family Game Night | 2009-04-26 | 30 | |
| 21 | 42 | Justin's New Girlfriend | 2009-05-02 | 30 | |
| 22 | 43 | My Tutor, Tutor | 2009-05-29 | 30 | |
| 23 | 44 | Paint by Committee | 2009-06-26 | 30 | |
| 24 | 45 | Wizard For a Day | 2009-07-10 | 30 | |
| 25 | 46 | Cast-Away (To Another Show) | 2009-07-17 | 30 | |
| 26 | 47 | Wizards vs. Vampires on Waverly Place | 2009-07-24 | 30 | |
| 27 | 48 | Wizards vs. Vampires: Tasty Bites | 2009-07-31 | 30 | |
| 28 | 49 | Wizards vs. Vampires: Dream Date | 2009-08-07 | 30 | |
| 29 | 50 | Wizards & Vampires vs. Zombies | 2009-08-08 | 30 | |
| 30 | 51 | Retest | 2009-08-21 | 30 | |
Season 3
| Episode No. | No. Overall | Title | Airdate | Runtime | Summary |
| --- | --- | --- | --- | --- | --- |
| 1 | 52 | Franken Girl | 2009-10-09 | 30 | |
| 2 | 53 | Halloween | 2009-10-16 | 30 | |
| 3 | 54 | Monster Hunter | 2009-10-23 | 30 | |
| 4 | 55 | Three Monsters | 2009-10-30 | 30 | |
| 5 | 56 | Night at the Lazerama | 2009-11-06 | 30 | |
| 6 | 57 | Doll House | 2009-11-20 | 30 | |
| 7 | 58 | Marathoner Helper | 2009-12-04 | 30 | |
| 8 | 59 | Alex Charms A Boy | 2010-01-15 | 30 | |
| 9 | 60 | Wizards vs. Werewolves | 2010-01-22 | 30 | |
| 10 | 61 | Positive Alex | 2010-02-26 | 30 | |
| 11 | 62 | Detention Election | 2010-03-19 | 30 | |
| 12 | 63 | Dude Looks Like Shakira | 2010-04-16 | 30 | |
| 13 | 64 | Eat to the Beat | 2010-04-30 | 30 | |
| 14 | 65 | Third Wheel | 2010-04-30 | 30 | |
| 15 | 66 | The Good, The Bad, and the Alex | 2010-05-07 | 30 | |
| 16 | 67 | Western Show | 2010-05-14 | 30 | |
| 17 | 68 | Alex's Logo | 2010-05-21 | 30 | |
| 18 | 69 | Dad's Buggin' Out | 2010-06-04 | 30 | |
| 19 | 70 | Max's Secret Girlfriend | 2010-06-11 | 30 | |
| 20 | 71 | Alex Russo, Matchmaker? | 2010-07-02 | 30 | |
| 21 | 72 | Delinquent Justin | 2010-07-16 | 30 | |
| 22 | 73 | Captain Jim Bob Sherwood | 2010-07-23 | 30 | |
| 23 | 74 | Wizards vs. Finkles | 2010-07-30 | 30 | |
| 24 | 75 | All About You-Niverse | 2010-08-20 | 30 | |
| 25 | 76 | Uncle Ernesto | 2010-08-27 | 30 | |
| 26 | 77 | Moving On | 2010-09-10 | 30 | |
| 27 | 78 | Alex Saves Mason | 2010-10-01 | 30 | |
| 28 | 79 | Wizards Exposed | 2010-10-15 | 30 | |
Season 4
| Episode No. | No. Overall | Title | Airdate | Runtime | Summary |
| --- | --- | --- | --- | --- | --- |
| 1 | 80 | Alex Tells the World | 2010-11-12 | 30 | |
| 2 | 81 | Alex Gives Up | 2010-11-27 | 30 | |
| 3 | 82 | Lucky Charmed | 2010-12-10 | 30 | |
| 4 | 83 | Journey to the Center of Mason | 2010-12-17 | 30 | |
| 5 | 84 | Three Maxes and a Little Lady | 2011-01-07 | 30 | |
| 6 | 85 | Daddy's Little Girl | 2011-01-21 | 30 | |
| 7 | 86 | Everything's Rosie for Justin | 2011-02-04 | 30 | |
| 8 | 87 | Dancing with Angels | 2011-02-11 | 30 | |
| 9 | 88 | Wizards vs. Angels | 2011-02-18 | 30 | |
| 10 | 89 | Back to Max | 2011-03-11 | 30 | |
| 11 | 90 | Zeke Finds Out | 2011-04-08 | 30 | |
| 12 | 91 | Magic Unmasked | 2011-05-13 | 30 | |
| 13 | 92 | Meet the Werewolves | 2011-06-17 | 30 | |
| 14 | 93 | Beast Tamer | 2011-06-24 | 30 | |
| 15 | 94 | Wizard of the Year | 2011-07-08 | 30 | |
| 16 | 95 | Misfortune at the Beach | 2011-07-24 | 30 | |
| 17 | 96 | Wizards vs. Asteroid | 2011-08-19 | 30 | |
| 18 | 97 | Justin's Back In | 2011-08-26 | 30 | |
| 19 | 98 | Alex the Puppetmaster | 2011-09-16 | 30 | |
| 20 | 99 | My Two Harpers | 2011-09-30 | 30 | |
| 21 | 100 | Wizards of Apartment 13B | 2011-10-07 | 30 | |
| 22 | 101 | Ghost Roommate | 2011-10-14 | 30 | |
| 23 | 102 | Get Along, Little Zombie | 2011-10-21 | 30 | |
| 24 | 103 | Wizards vs. Everything | 2011-10-28 | 30 | |
| 25 | 104 | Rock Around the Clock | 2011-11-04 | 30 | |
| 26 | 105 | Harperella | 2011-11-18 | 30 | |
| 27 | 106 | Who Will Be The Family Wizard? | 2012-01-06 | 30 | |
Series Cast
| | | | |
| --- | --- | --- | --- |
| | David DeLuise | as Jerry Russo | |
| | David Henrie | as Justin Russo | |
| | Jake T. Austin | as Max Russo | |
| | Jennifer Stone | as Harper Finkle | |
| | Selena Gomez | as Alex Russo | |
| | Maria Canals-Barrera | as Theresa Russo | |
Series Crew
| | Position | Name |
| --- | --- | --- |
| | Executive Producer | Peter Murrieta |
| | Creator | Todd J. Greenwald |
| | Executive Producer | Todd J. Greenwald |
Related News
TVMaze