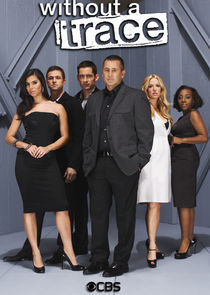 Without a Trace is a fast-paced procedural drama about the Missing Persons Squad of the Federal Bureau of Investigation. The sole responsibility of the special task force is to find missing persons by applying advanced psychological profiling techniques to peel back the layers of the victims' lives and trace their whereabouts in an effort to discover whether they have been abducted, been murdered, committed suicide, or simply run away. The team reconstructs a "Day of Disappearance" timeline that details every minute of the 24 hours prior to the disappearance, following one simple rule: learn who the victim is in order to learn where the victim is. Senior agent Jack Malone heads the dedicated team that knows too well that every second counts when someone vanishes.
Series Overview
Rating
imDb Rating: 6.9 (17,288 Votes)
Metascore: N/A
Plot
The cases of an FBI unit specializing in missing persons investigations.
Details
Rated: TV-14
Released: 26 Sep 2002
Runtime: 60 min
Genre: Crime, Drama, Mystery, Thriller
Director: N/A
Writer: Hank Steinberg
Actors: Anthony LaPaglia, Poppy Montgomery, Enrique Murciano, Eric Close
Language: English
Country: USA
Awards: Won 1 Golden Globe. Another 20 wins & 47 nominations.
Total Seasons: 7
Previous Episode
Undertow
Episode 7x24; May 19, 2009
Previous Episodes 7x24: Undertow 7x23: True 7x22: Devotion 7x21: Labyrinths 7x20: Hard Landing 7x19: Heartbeats 7x18: Daylight 7x17: Voir Dire 7x16: Skeletons

View All Episodes
Cast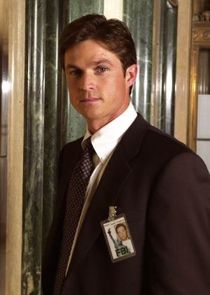 Eric Close as Martin Fitzgerald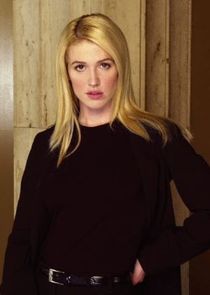 Poppy Montgomery as Samantha Spade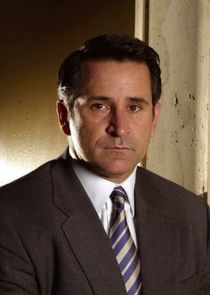 Anthony LaPaglia as Jack Malone
Enrique Murciano as Danny Taylor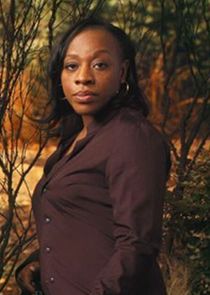 Marianne Jean-Baptiste as Vivian Johnson
Roselyn Sánchez as Elena Delgado
View Full Cast
Recent News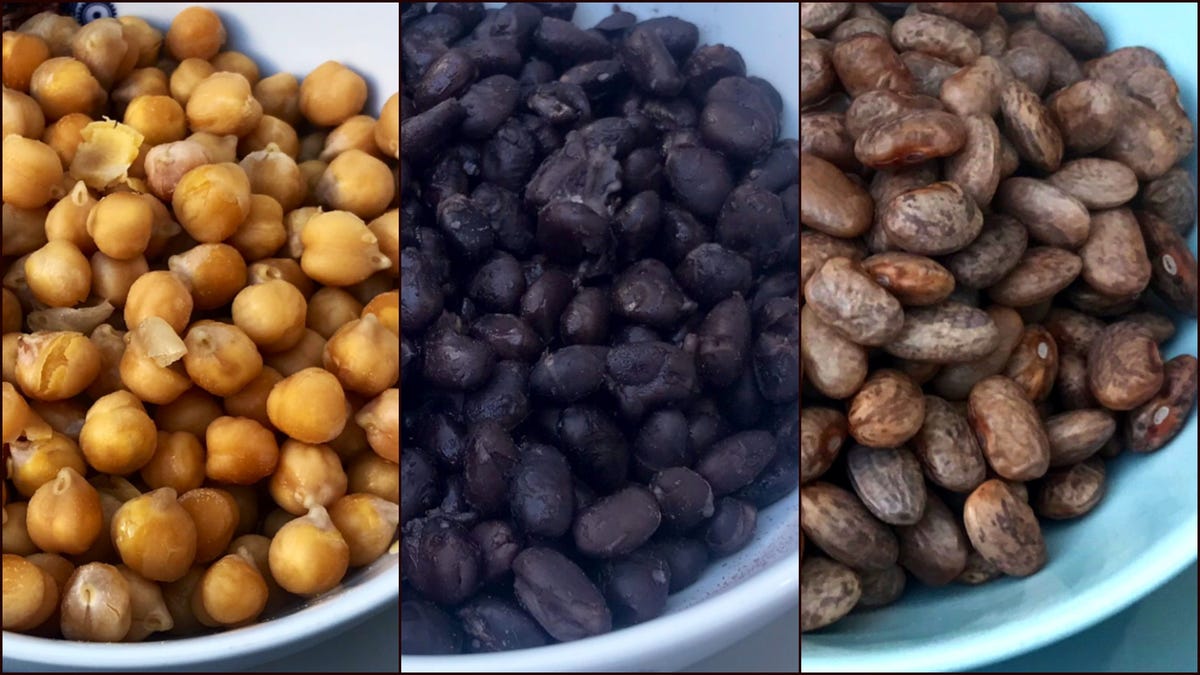 Are fancy beans worth buying?
Over the past decade, chefs and food writers have been enthusiastic evangelists for the Church of Fancy Beans, a rapidly growing denomination whose Vatican City is a little place in California called Rancho Gordo. It was upon that rock that Pope Steve Sando t…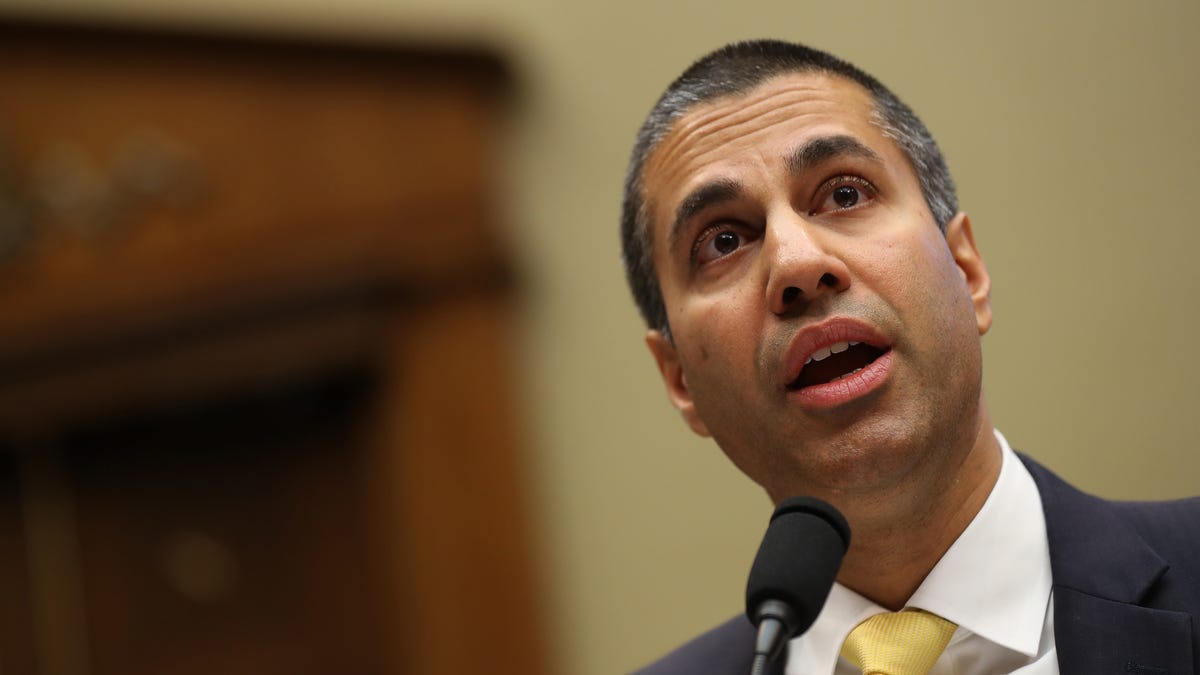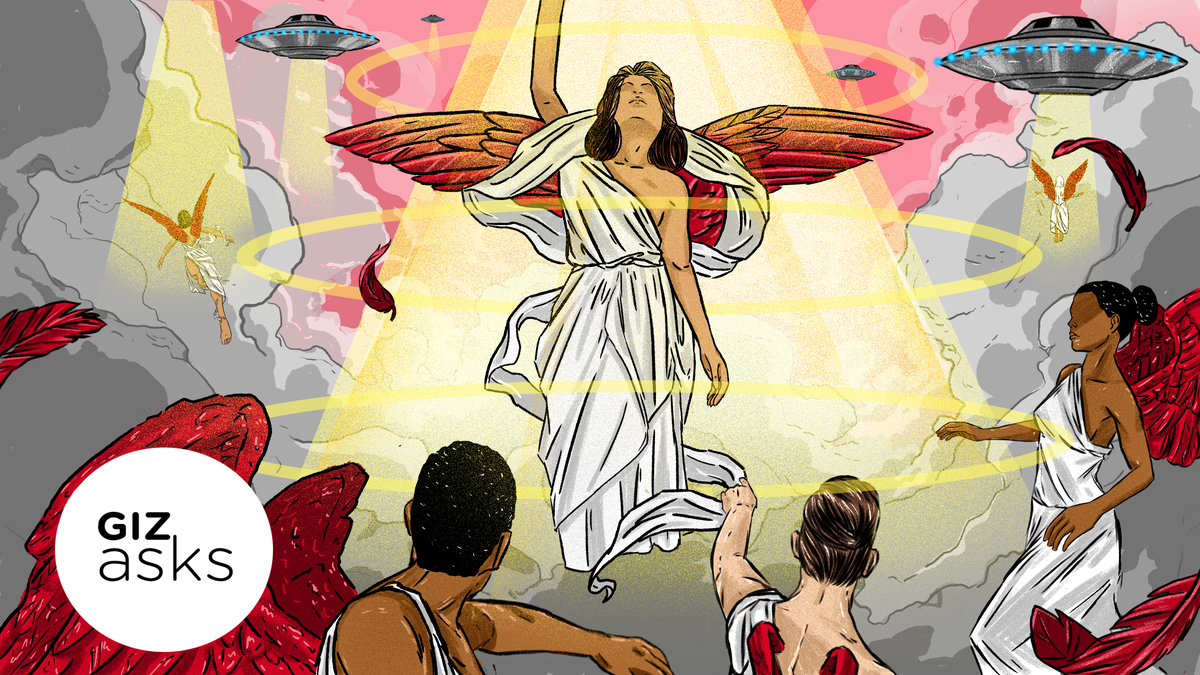 Which Religion Is Friendliest to the Idea of Aliens?
In the annals of most world religions, a quick walk-on from an alien would not, at least on the surface, seem particularly strange. Unusual occurrences are kind of key to the whole enterprise. And adherents of both camps—UFO-watchers and the religious—know wh…
via NewsAPI
View More Related News
Skip to:
Season 1
| Episode No. | No. Overall | Title | Airdate | Runtime | Summary |
| --- | --- | --- | --- | --- | --- |
| 1 | 1 | Pilot | 2002-09-26 | 60 | A young successful marketing executive goes missing. Although her life seems full of happiness and achievement on the outside, the team discover she is actually living a sad and lonely life full of drugs, family issues, and failed relationships. Martin has a serious lapse in judgment on his first day on the job. |
| 2 | 2 | Birthday Boy | 2002-10-03 | 60 | The team searches for a boy who has vanished en route to his 11th birthday celebration and was last seen getting on a subway train. By the time the police get involved 16 hours later, a successful recovery starts to look unlikely. |
| 3 | 3 | He Saw, She Saw | 2002-10-10 | 60 | Jack and the team are called in to find a woman who appears to have been kidnapped by a car thief, but as they interview witnesses they begin to realize the case is more sinister than a random abduction. |
| 4 | 4 | Between the Cracks | 2002-10-17 | 60 | The team is tasked with finding an aspiring model who changes her appearance regularly and has been missing for over a week without anybody noticing, while Jack is haunted by an old case he was unable to solve. |
| 5 | 5 | Suspect | 2002-10-24 | 60 | Jack and the team search for missing boarding-school pupil, Andy Deaver. Over the course of their investigation, the team discover evidence suggesting the headmaster of the school has been showing an unhealthy interest in some of his male pupils. |
| 6 | 6 | Silent Partner | 2002-10-31 | 60 | Jack and the team search for a businessman Patrick Kent, who disappeared shortly before he was scheduled to take a routine business flight, and discover that not only had he been leading a double life, but was also under surveillance by a private investigator. |
| 7 | 7 | Snatch Back | 2002-11-07 | 60 | Abby Buckman, an assistant district attorney's infant daughter, is snatched from a park while playing with another child. Initial evidence lays suspicion on those closest to the parents, but a ransom demand makes Jack realize the team is focusing on the wrong aspect of the case. |
| 8 | 8 | Little Big Man | 2002-11-14 | 60 | Jack and the team search for a black teenager who has gone missing from his foster home following a confrontation with a local bully, and whether the arrival of his wayward older brother had anything to do with his disappearance. Although all reports say he is a good, hard-working kid, the team begins to suspect some sort of gang problem. |
| 9 | 9 | In Extremis | 2002-11-21 | 60 | The team looks into the disappearance of a Saudi Arabian medical intern, Dr. Anwar Samir, who goes missing following a disagreement with his superior and the rejection of a marriage proposal by his girlfriend. When Martin begins to suspect Samir might have links to terrorism, Jack is forced to bring in the Joint Terrorist Task Force to investigate. But it quickly becomes apparent that Martin is more concerned with impressing his superiors than uncovering the truth. |
| 10 | 10 | Midnight Sun | 2002-12-12 | 60 | The team investigates the case of a father, Greg Pritchard, and his young daughter who go missing on their way to school. When the team digs further into Greg's strange behavior, they discover nothing is what it seems with this seemingly perfect family man. |
| 11 | 11 | Maple Street | 2003-01-09 | 60 | The citizens of a small Long Island town are shocked when 13-year-old Annie Miller disappears on her way to school. Twenty-four hours after Annie's disappearance, her best friend, Siobhan Arintero, also vanishes, leaving only a collection of homemade videos to help find the two girls. |
| 12 | 12 | Underground Railroad | 2003-01-16 | 60 | The team is called in to locate a pregnant woman who has absconded from hospital in a desperate bid to escape her violent husband, but the investigation becomes doubly urgent by the revelation that she is suffering from a potentially fatal illness. |
| 13 | 13 | Hang On to Me | 2003-01-30 | 60 | When Chet Collins, who's young son went missing 6 years ago, also disappears himself, the team discovers that Chet found a break in the case and become concerned that the desperate father has taken matters into his own hands. |
| 14 | 14 | The Friendly Skies | 2003-02-06 | 60 | The team investigates the disappearance of Linda Schmidt, a flight attendant who goes missing after leaving her apartment, supposedly heading to the airport to catch a late flight. Evidence found in her abandoned car suggests she may have fallen victim to a serial killer after meeting a man through an internet dating service. |
| 15 | 15 | There Goes the Bride | 2003-02-20 | 60 | Jack and the team investigate the disappearance of newlywed, Audrey Rose-Beckworth, who goes missing from her own wedding reception. Evidence suggests that she's been abducted, but the team uncover a dark past tainted with drug abuse, and a one night stand prior to her wedding day. |
| 16 | 16 | Clare de Lune | 2003-02-27 | 60 | The team investigate mentally unstable Clare Metcalf's disappearance from a psychiatric hospital, and discover the key to the case may lie in her mother's death some years previously - which was officially ruled as suicide, but may actually have been murder. |
| 17 | 17 | Kam Li | 2003-03-13 | 60 | The team searches for a recently retired US army officer, Bull Carver. As their investigate continues they discover evidence that suggests Bull may have covered up a fatal incident during his service in Vietnam - which could implicate an influential Congressman. |
| 18 | 18 | The Source | 2003-04-03 | 60 | A TV reporter disappears during an investigation into a nightclub owner suspected of drug dealing. Jack and the team discover a connection with a murderer on death row and the assistant district attorney assigned to the case. |
| 19 | 19 | Victory for Humanity | 2003-04-10 | 60 | A well-liked teacher who is eager to change the world disappears after teaching late at the high school where he works. As the team investigates, they uncover contradictory information about his background - including evidence that he might have been supplementing his income by selling drugs, despite being wealthy to begin with. |
| 20 | 20 | No Mas | 2003-04-24 | 60 | Jack and the team search for Dante Jones, a boxer who vanished just before a much-anticipated fight, and soon begin to suspect his disappearance is a publicity stunt - until his unscrupulous younger brother also goes missing. |
| 21 | 21 | Are You Now or Have You Ever Been? | 2003-05-01 | 60 | When his unconventional methods result in the case against a child molester being thrown out of court, Jack finds himself at the center of an investigation by the Office of Professional Responsibility into how missing persons cases have been handled. |
| 22 | 22 | Fall Out (1) | 2003-05-08 | 60 | Sydney Harrison, the owner of a small employment agency whose old office was in the World Trade Center, is kidnapped by a man in the elevator on her way to work, who demands $687,000 in exchange for her safe return. |
| 23 | 23 | Fall Out (2) | 2003-05-15 | 60 | While the team continue their efforts to find Sydney Harrison, the hostage situation at the ransom drop continues to escalate when Jack discovers that Sam has been seriously injured and is forced to make a deal to ensure she receives medical attention. |
Season 2
| Episode No. | No. Overall | Title | Airdate | Runtime | Summary |
| --- | --- | --- | --- | --- | --- |
| 1 | 24 | The Bus | 2003-09-25 | 60 | When a school bus vanishes into thin air during it's morning route, it quickly becomes clear that the bus has been hijacked and the children riding it are being held for ransom. Meanwhile, Sam deals with the physical and emotional trauma of her recent gunshot wound, and Jack attempts to make amends with his estranged family. |
| 2 | 25 | Revelations | 2003-10-02 | 60 | The team search for a priest in desperate need of a liver transplant who goes missing after performing last rites at the scene of a car crash. |
| 3 | 26 | Confidence | 2003-10-09 | 60 | When a a recently engaged woman disappears from her engagement party, the team discovers her background is riddled with frauds and scams. Meanwhile, Sam reluctantly sees a therapist to help her process recent events at work. |
| 4 | 27 | Prodigy | 2003-10-23 | 60 | A 14-year-old musical prodigy from a Russian immigrant family disappears on the night of a concert, taking her valuable violin with her. Meanwhile, Samantha is still resisting her mandatory counseling, hindering her progress in recovering from recent events. |
| 5 | 28 | Copycat | 2003-10-30 | 60 | When Doris Lovett, a mother from a small town, is abducted in the middle of the day from outside her home, Jack realizes that the case bears an uncomfortable similarity to a serial killer case he dealt with 12 years ago. |
| 6 | 29 | Our Sons and Daughters | 2003-11-06 | 60 | The team search for Ethan Sawyer, a high school student who goes missing from his home. As the investigation progresses the team discover that behind the seemingly idyllic life Ethan is leading, lies a world of wild teenage parties and a faltering relationship with his girlfriend. |
| 7 | 30 | A Tree Falls | 2003-11-13 | 60 | When an unknown Hispanic boy is abducted in plain sight from a Spanish Harlem street, Jack and the team are perplexed as to why nobody comes forward to report him missing. During the course of the investigation, Martin is pushed to breaking point, compromising both Vivian and himself. |
| 8 | 31 | Trip Box | 2003-11-20 | 60 | Jack and the team look into the sudden disappearance of a respected firefighter, who doesn't make it home one night after saving the life of a fellow firefighter in a massive blaze. |
| 9 | 32 | Moving On | 2003-12-11 | 60 | The team search for an intensely driven neurosurgeon, Dr. Lianna Sardo, who disappeared after a late-night jog in the city with her ex-husband. Triggered by aspects of the case, Samantha struggles to balance her own loyalty to her job with her feelings. |
| 10 | 33 | Coming Home | 2003-12-18 | 60 | The team investigate the disappearance of a father-to-be who vanished after a high-school reunion - and find a splash of his blood in the place he was last seen. The investigation uncovers a sorry tale of financial misdeeds and extramarital deceit as the team pieces together the clues. |
| 11 | 34 | Exposure | 2004-01-08 | 60 | The team investigates the disappearance of a former investigative journalist who, despite being a member of the paparazzi in recent years, had been secretly working on a story about water pollution. |
| 12 | 35 | Hawks and Handsaws | 2004-01-15 | 60 | When young criminal defense attorney, Joe Gibson, disappears after last being seen in the middle of the night, apparently running from people shooting after him, the team must consider if his disappearance is the result of a gradual slide into paranoid schizophrenia. |
| 13 | 36 | Life Rules | 2004-01-29 | 60 | When the team investigates the disappearance of a self-help guru and motivational speaker, they start to wonder if he may have staged his own kidnapping as a publicity stunt. |
| 14 | 37 | The Line | 2004-02-05 | 60 | Former policewoman Jessie Prince, who is now employed as a bounty hunter, is shot and subsequently vanishes, leading Jack and the team into a game of cat-and-mouse with a corrupt police conspiracy. |
| 15 | 38 | Wannabe | 2004-02-12 | 60 | The team investigate the case of 12-year-old Eric Miller, who vanishes from school in the middle of the day. What at first seems like a sinister kidnapping soon becomes a trail of bullying and violence. |
| 16 | 39 | Risen | 2004-02-19 | 60 | Vivian receives a new lead in the four-year-old cold case of missing woman, Jessica Raab. When the team officially re-opens the case, they discover a previously unknown double life of sex addiction, childhood abuse, depression, and a religious cult. |
| 17 | 40 | Gung Ho | 2004-02-26 | 60 | Jack and Danny travel to Iraq to investigate a soldier who disappeared after he returned home from service to find his life savings gone, his business closed, and the love of his life with another man. |
| 18 | 41 | Legacy | 2004-03-11 | 60 | The team invesigates the disappearance of a man who vanishes on his way to the bank to deposit the takings from his wife's salon. Meanwhile, Danny tries to avoid getting caught up in family drama, and Martin prepares to re-rake his firearms qualifications test. |
| 19 | 42 | Doppelgänger | 2004-04-01 | 60 | The team searches for Julie Cochran, a marine biology student who went missing after attending a party with her boyfriend. However, when new evidence of multiple dead women in different cities points to the boyfriend's identical twin brother, the team struggles to discern which twin is really guilty. |
| 20 | 43 | Shadows | 2004-04-15 | 60 | When Martin's aunt, who has been battling cancer, goes missing on the way to visit a friend, Martin enlists Sam to help him look for her. Meanwhile, Jack attempts to reconcile with his father, who has recently been diagnosed with Alzheimer's disease. |
| 21 | 44 | Two Families | 2004-04-29 | 60 | Mark Wilson goes missing while trying to prove the innocence of his son - a death row inmate who is facing imminent execution for murdering a married couple in front of their young daughter during a botched robbery. |
| 22 | 45 | The Season | 2004-05-06 | 60 | The team looks for missing college football coach, Jim Cooper, who recently made the unpopular decision to crack down on his player's academics and ethics. Meanwhile, Jack must decide whether he wants to relocate to Chicago with his family after his wife is offered a promotion at work. |
| 23 | 46 | Lost and Found | 2004-05-13 | 60 | Adopted teenager Serene Barnes comes into the FBI offices asking the team for help to discover whether or not she was kidnapped 13 years ago. Despite his initial hesitation, Jack makes a decision about moving to Chicago with his family. |
| 24 | 47 | Bait | 2004-05-20 | 60 | When a yacht turns up adrift in New York Harbor with only the dead body of the captain on board, the team begin a frantic search for a mother and her two children who were the only other passengers. Meanwhile, Jack prepares to leave for Chicago, and Sam reconsiders her relationship with Martin. |
Season 3
| Episode No. | No. Overall | Title | Airdate | Runtime | Summary |
| --- | --- | --- | --- | --- | --- |
| 1 | 48 | In the Dark | 2004-09-23 | 60 | In her newly promoted role as supervisor of the unit, Vivian heads up the investigation into the case of a blind girl and her mobility mentor, who were abducted during an overnight camping trip. Meanwhile, Jack struggles with his looming divorce from Maria, and must say goodbye to his family who will be moving to Chicago without him. |
| 2 | 49 | Thou Shalt Not | 2004-10-07 | 60 | The team searches for missing nurse's aide, Maureen Grady, who vanishes on a quiet rural road while changing a flat tire in the middle of the night. Meanwhile, Jack stuns the team with the news that he will be staying in New York, creating conflict with Vivian who begins to realize what that means for her new promotion. |
| 3 | 50 | Light Years | 2004-10-14 | 60 | While Jack must start to deal with his messy divorce from Maria, and the impact his affair with Samantha will have on his custody battle, the team begins to search for a missing x-ray technician who has long believed he was abducted by aliens as a child and has feared their return all his life. |
| 4 | 51 | Upstairs Downstairs | 2004-10-21 | 60 | |
| 5 | 52 | American Goddess | 2004-10-28 | 60 | |
| 6 | 53 | Nickel and Dimed (1) | 2004-11-04 | 60 | |
| 7 | 54 | Nickel and Dimed (2) | 2004-11-11 | 60 | |
| 8 | 55 | Doppelgänger II | 2004-11-18 | 60 | |
| 9 | 56 | Trials | 2004-11-25 | 60 | |
| 10 | 57 | Malone v. Malone | 2004-12-09 | 60 | |
| 11 | 58 | 4.0 | 2005-01-06 | 60 | |
| 12 | 59 | Penitence | 2005-01-13 | 60 | |
| 13 | 60 | Volcano | 2005-02-03 | 60 | |
| 14 | 61 | Neither Rain Nor Sleet | 2005-02-10 | 60 | |
| 15 | 62 | Party Girl | 2005-02-17 | 60 | |
| 16 | 63 | Manhunt | 2005-02-24 | 60 | |
| 17 | 64 | Lone Star | 2005-03-10 | 60 | |
| 18 | 65 | Transitions | 2005-03-31 | 60 | |
| 19 | 66 | Second Sight | 2005-04-14 | 60 | |
| 20 | 67 | The Bogie Man | 2005-05-04 | 60 | |
| 21 | 68 | Off the Tracks | 2005-05-05 | 60 | |
| 22 | 69 | John Michaels | 2005-05-12 | 60 | |
| 23 | 70 | Endgame | 2005-05-19 | 60 | |
Season 4
| Episode No. | No. Overall | Title | Airdate | Runtime | Summary |
| --- | --- | --- | --- | --- | --- |
| 1 | 71 | Showdown | 2005-09-29 | 60 | |
| 2 | 72 | Safe | 2005-10-06 | 60 | |
| 3 | 73 | From the Ashes | 2005-10-13 | 60 | |
| 4 | 74 | Lost Time | 2005-10-20 | 60 | |
| 5 | 75 | Honor Bound | 2005-10-27 | 60 | |
| 6 | 76 | Viuda Negra | 2005-11-03 | 60 | |
| 7 | 77 | The Innocents | 2005-11-10 | 60 | |
| 8 | 78 | A Day in the Life | 2005-11-17 | 60 | |
| 9 | 79 | Freefall | 2005-11-24 | 60 | |
| 10 | 80 | When Darkness Falls | 2005-12-08 | 60 | |
| 11 | 81 | Blood Out | 2006-01-05 | 60 | |
| 12 | 82 | Patient X | 2006-01-19 | 60 | |
| 13 | 83 | Rage | 2006-01-26 | 60 | |
| 14 | 84 | Odds or Evens | 2006-02-02 | 60 | |
| 15 | 85 | The Stranger | 2006-02-09 | 60 | |
| 16 | 86 | The Little Things | 2006-03-02 | 60 | |
| 17 | 87 | Check Your Head | 2006-03-09 | 60 | |
| 18 | 88 | The Road Home | 2006-03-30 | 60 | |
| 19 | 89 | Expectations | 2006-04-13 | 60 | |
| 20 | 90 | More Than This | 2006-04-20 | 60 | |
| 21 | 91 | Shattered | 2006-04-27 | 60 | |
| 22 | 92 | Requiem | 2006-05-04 | 60 | |
| 23 | 93 | White Balance | 2006-05-11 | 60 | |
| 24 | 94 | Crossroads | 2006-05-18 | 60 | |
Season 5
| Episode No. | No. Overall | Title | Airdate | Runtime | Summary |
| --- | --- | --- | --- | --- | --- |
| 1 | 95 | Stolen | 2006-09-24 | 60 | |
| 2 | 96 | Candy | 2006-10-01 | 60 | |
| 3 | 97 | 911 | 2006-10-08 | 60 | |
| 4 | 98 | All for One | 2006-10-15 | 60 | |
| 5 | 99 | The Damage Done | 2006-10-22 | 60 | |
| 6 | 100 | The Calm Before | 2006-10-29 | 60 | |
| 7 | 101 | All the Sinners, Saints | 2006-11-05 | 60 | |
| 8 | 102 | Win Today | 2006-11-12 | 60 | |
| 9 | 103 | Watch Over Me | 2006-11-19 | 60 | |
| 10 | 104 | The Thing with Feathers | 2006-12-03 | 60 | |
| 11 | 105 | Fade-Away | 2006-12-10 | 60 | |
| 12 | 106 | Tail Spin | 2007-01-07 | 60 | |
| 13 | 107 | Eating Away | 2007-01-14 | 60 | |
| 14 | 108 | Primed | 2007-01-21 | 60 | |
| 15 | 109 | Desert Springs | 2007-02-18 | 60 | |
| 16 | 110 | Without You | 2007-03-04 | 60 | |
| 17 | 111 | Deep Water | 2007-03-11 | 60 | |
| 18 | 112 | Connections | 2007-03-18 | 60 | |
| 19 | 113 | At Rest | 2007-03-25 | 60 | |
| 20 | 114 | Skin Deep | 2007-04-08 | 60 | |
| 21 | 115 | Crash and Burn | 2007-04-15 | 60 | |
| 22 | 116 | One and Only | 2007-04-29 | 60 | |
| 23 | 117 | Two of Us | 2007-05-06 | 60 | |
| 24 | 118 | The Beginning | 2007-05-10 | 60 | |
Season 6
| Episode No. | No. Overall | Title | Airdate | Runtime | Summary |
| --- | --- | --- | --- | --- | --- |
| 1 | 119 | Lost Boy | 2007-09-27 | 60 | |
| 2 | 120 | Clean Up | 2007-10-04 | 60 | |
| 3 | 121 | Res Ipsa | 2007-10-11 | 60 | |
| 4 | 122 | Baggage | 2007-10-25 | 60 | |
| 5 | 123 | Run | 2007-11-01 | 60 | |
| 6 | 124 | Where & Why (2) | 2007-11-08 | 60 | |
| 7 | 125 | Absalom | 2007-11-15 | 60 | |
| 8 | 126 | Fight/Flight | 2007-11-22 | 60 | |
| 9 | 127 | One Wrong Move | 2007-12-06 | 60 | |
| 10 | 128 | Claus and Effect | 2007-12-13 | 60 | |
| 11 | 129 | 4G | 2008-01-10 | 60 | |
| 12 | 130 | Article 32 | 2008-01-17 | 60 | |
| 13 | 131 | Hard Reset | 2008-04-03 | 60 | |
| 14 | 132 | A Bend in the Road | 2008-04-10 | 60 | |
| 15 | 133 | Deja Vu | 2008-04-24 | 60 | |
| 16 | 134 | A Dollar and a Dream | 2008-05-01 | 60 | |
| 17 | 135 | Driven | 2008-05-08 | 60 | |
| 18 | 136 | Satellites | 2008-05-15 | 60 | |
Season 7
| Episode No. | No. Overall | Title | Airdate | Runtime | Summary |
| --- | --- | --- | --- | --- | --- |
| 1 | 137 | Closure | 2008-09-23 | 60 | |
| 2 | 138 | 22x42 | 2008-09-30 | 60 | |
| 3 | 139 | Last Call | 2008-10-14 | 60 | |
| 4 | 140 | True / False | 2008-10-21 | 60 | |
| 5 | 141 | Rise and Fall | 2008-10-28 | 60 | |
| 6 | 142 | Live to Regret | 2008-11-11 | 60 | |
| 7 | 143 | Rewind | 2008-11-18 | 60 | |
| 8 | 144 | Better Angels | 2008-11-25 | 60 | |
| 9 | 145 | Push Comes to Shove | 2008-12-02 | 60 | |
| 10 | 146 | Cloudy with a Change of Gettysburg | 2008-12-16 | 60 | |
| 11 | 147 | Wanted | 2009-01-06 | 60 | |
| 12 | 148 | Believe Me | 2009-01-13 | 60 | |
| 13 | 149 | Once Lost | 2009-01-27 | 60 | |
| 14 | 150 | Friends and Neighbors | 2009-02-03 | 60 | |
| 15 | 151 | Chameleon | 2009-02-10 | 60 | |
| 16 | 152 | Skeletons | 2009-02-17 | 60 | |
| 17 | 153 | Voir Dire | 2009-03-17 | 60 | |
| 18 | 154 | Daylight | 2009-03-31 | 60 | |
| 19 | 155 | Heartbeats | 2009-04-07 | 60 | |
| 20 | 156 | Hard Landing | 2009-04-14 | 60 | |
| 21 | 157 | Labyrinths | 2009-04-28 | 60 | |
| 22 | 158 | Devotion | 2009-05-05 | 60 | |
| 23 | 159 | True | 2009-05-12 | 60 | |
| 24 | 160 | Undertow | 2009-05-19 | 60 | |
Series Cast
| | | | |
| --- | --- | --- | --- |
| | Eric Close | as Martin Fitzgerald | |
| | Poppy Montgomery | as Samantha Spade | |
| | Anthony LaPaglia | as Jack Malone | |
| | Enrique Murciano | as Danny Taylor | |
| | Marianne Jean-Baptiste | as Vivian Johnson | |
| | Roselyn Sánchez | as Elena Delgado | |
Series Crew
| | Position | Name |
| --- | --- | --- |
| | Associate Producer | Agatha Warren |
| | Executive Producer | David Nutter |
| | Supervising Producer | Jose Molina |
| | Supervising Producer | David H. Goodman |
| | Executive Producer | Jonathan Littman |
| | Executive Producer | Jerry Bruckheimer |
| | Creator | Hank Steinberg |
| | Executive Producer | Hank Steinberg |
| | Supervising Producer | Jan Nash |
| | Co-Executive Producer | Timothy Busfield |
| | Co-Executive Producer | David Amann |
| | Co-Executive Producer | Allison Abner |
| | Executive Producer | Ed Redlich |
| | Co-Executive Producer | Jennifer Levin |
| | Co-Producer | Gwendolyn Parker |
| | Supervising Producer | Greg Walker |
| | Co-Executive Producer | Jacob Epstein |
| | Associate Producer | Brett Cranford |
Related News
TVMaze