Human cannonballs! Human pinballs! Crashes, smashes and mud splashes! Each week thrill-seekers compete in the world's largest extreme obstacle course designed to provide the most spills, face plants and wipeouts ever seen on television.
Each week 24 daring new contestants of all ages, shapes and sizes will go head to head through a grueling but wildly hilarious obstacle course to win the title of Wipeout Champion. In the end, only one contestant will win, while everyone else will Wipeout!
Series Overview
Rating
imDb Rating: 6.5 (6,958 Votes)
Metascore: N/A
Plot
Contestants make their way through a giant obstacle course to win a cash prize.
Details
Rated: TV-PG
Released: 24 Jun 2008
Runtime: 42 min
Genre: Comedy, Family, Game-Show, Reality-TV
Director: N/A
Writer: Matt Kunitz
Actors: John Henson, John Anderson, Jill Wagner
Language: English
Country: USA
Awards: 4 wins & 4 nominations.
Total Seasons: 7
Previous Episode
Tournament of Champions
Episode 7x13; Sep 07, 2014
Previous Episodes 7x13: Tournament of Champions 7x12: Fraternity vs Sorority 7x11: My So-Bald Life 7x10: Boss & Employee: Big Balls, Inc. 7x9: Exes and OHH's! 7x8: Wide World of Wipeout 7x7: Bachelors vs Bachelorettes 7x6: Blind Date: Falling for You 7x5: Flush Hour

View All Episodes
Cast
Jill Wagner as Host
Vanessa Lachey as Host
John Henson as Host
John Anderson as Host
View Full Cast
Recent News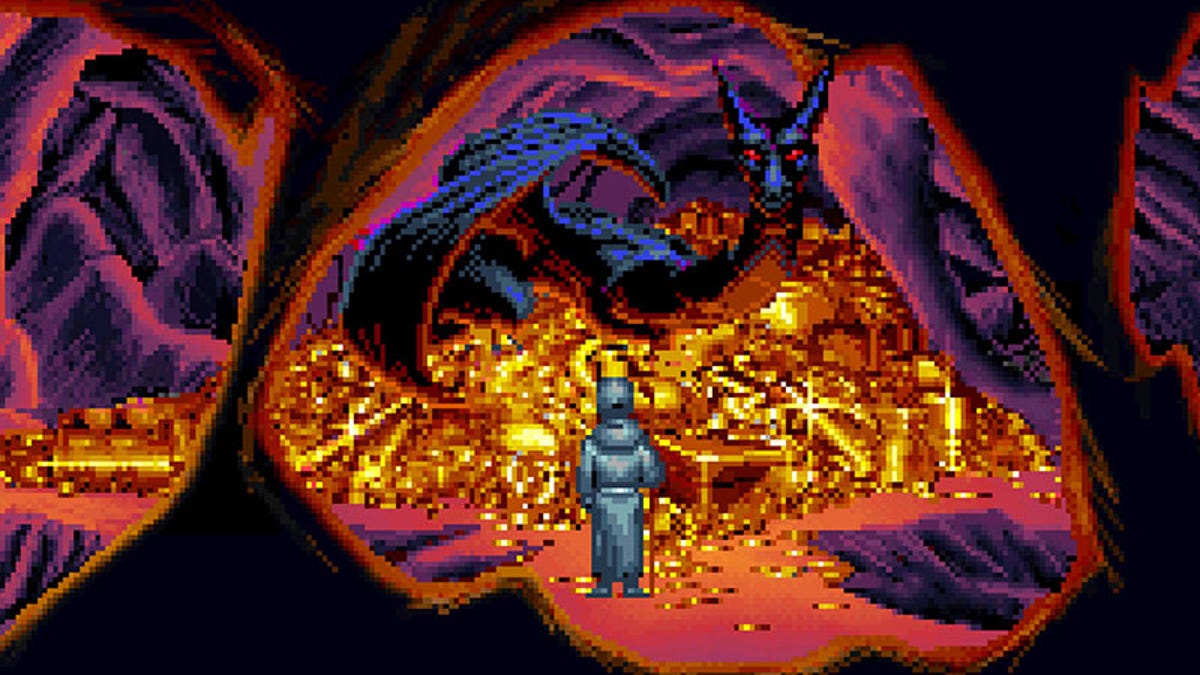 2500 Classic MS-DOS Games Are Now Free To Play
Remember, the Internet Archive is useful for more than just seeing how embarrassing your old Kotaku posts were. It's also home to a ton of classic PC games, and 2500 new ones have just been added to the site's catalogue. Read more...
via NewsAPI
View More Related News
Skip to:
Season 1
| Episode No. | No. Overall | Title | Airdate | Runtime | Summary |
| --- | --- | --- | --- | --- | --- |
| 1 | 1 | Episode 101 | 2008-06-24 | 60 | |
| 2 | 2 | Episode 102 | 2008-07-01 | 60 | |
| 3 | 3 | Episode 103 | 2008-07-08 | 60 | |
| 4 | 4 | Episode 104 | 2008-07-15 | 60 | Flaming Killer Surf, Tumble Tubes, Dodgeball Sweeper, Dreadmill Flipper Flop, Wall Swing and Barrel Run are among the over-the-top obstacles included in this week's episode of "Wipeout," |
| 5 | 5 | Episode 105 | 2008-07-22 | 60 | Wrecking Ball Swing, Slippery Snakes, Barrel Spill, Bareback Killer Surf, Pinball Spinner and Dirty Balls are among the over-the-top obstacles included in this week's episode of "Wipeout." |
| 6 | 6 | Episode 106 | 2008-07-29 | 60 | Foamy Launch Pads, Barrel Run with Waterfall, Smoking Crowbar Sweeper, Buoy Run and Killer Surf are among the over-the-top obstacles included in this week's episode of "Wipeout." |
| 7 | 7 | Episode 109 | 2008-08-05 | 60 | |
| 8 | 8 | Episode 107 | 2008-08-26 | 60 | |
| 9 | 9 | Episode 108 | 2008-09-09 | 60 | Human Pinball, Leap of Faith, Cookie Cutter, Big Balls and Sucker Punch are among the over-the-top obstacles included in this week's episode of "Wipeout." |
| 10 | 10 | Episode 110 | 2008-09-09 | 60 | Bubble Bath Swing, Goofy Goggles, Punch Bowl, Big Balls, Triple Threat and Rolling Logs are among the over-the-top obstacles included in this week's episode of "Wipeout." |
| 11 | 11 | Episode 111 | 2008-09-16 | 60 | |
Season 2
| Episode No. | No. Overall | Title | Airdate | Runtime | Summary |
| --- | --- | --- | --- | --- | --- |
| 1 | 12 | Episode 210 | 2009-05-27 | 60 | |
| 2 | 13 | Episode 202 | 2009-06-03 | 60 | Plank in the Face, Fender Bender, Aqua Launch, Wrecking Ball Log Roll, King of the Mountain and Raging Rapids are among the wild and outrageous new obstacles included in this week's episode of "Wipeout." |
| 3 | 14 | Episode 214 | 2009-06-10 | 60 | The Catapult into Foam, Banana Hammocks, the Rocket, Gears of Doom with Foam and Zip Line Swing are among the wild and outrageous new obstacles included in this week's episode of "Wipeout." |
| 4 | 15 | Episode 205 | 2009-06-10 | 60 | Shish Kabob, Zig Zag Buoy Run and Sack Launch are among the wild and outrageous new obstacles included in this week's episode of "Wipeout." |
| 5 | 16 | Episode 203 | 2009-06-17 | 60 | Raging Rapids, Aqua Launch, Crazy Sweeper, King of the Mountain, Waterfall Turntables, Fender Bender and Big Balls with Motivator are among the wild and outrageous new obstacles included in this week's episode of "Wipeout." |
| 6 | 17 | Episode 216 | 2009-06-24 | 60 | "Wipeout" goes Hollywood with a special qualifier that culminates with the "Ice Age: Dawn of the Dinosaurs"* obstacle, where contestants must cross the tropical bridge and try to make it across the icy swing. |
| 7 | 18 | Episode 213 | 2009-07-01 | 60 | Spiked Fenders, Spinning Triangles and Drop Bridge are among the wild and outrageous new obstacles included in this week's episode of "Wipeout." |
| 8 | 19 | Episode 208 | 2009-07-08 | 60 | Couples collide! This week a special episode of "Wipeout" pits couples competing as a team against other couples to test their love, enthusiasm and stamina as the mud and water fly on The Diving Board Trapeze, Log Roll Maze and the Sweeper Buoy Run, some of the wild and outrageous new obstacles. |
| 9 | 20 | Episode 209 | 2009-07-15 | 60 | Sweeper Trees, Slippery Swing Set and the Scary Go Round are three of the wild and crazy new obstacles that contestants, including a skinny med student and a 58-year-old grandma, will face on this week's episode of "Wipeout." |
| 10 | 21 | Episode 204 | 2009-07-22 | 60 | |
| 11 | 22 | Episode 212 | 2009-08-05 | 60 | This week a special "Wipeout" "All-Star" episode features former fan favorite contestants Ariel "Never Been Kissed" Tweto, "Go-Go Dancer" Jesse Duran, "Muddy Beard" Keith Biondi and "Super Stu" Yasutake, who all return to face off for a second chance at $50,000. |
| 12 | 23 | Episode 207 | 2009-08-12 | 60 | A deputy sheriff, a male nurse and a lucky Irishman compete this week to out-do each other on the Blue Ball Run, Sweeper Wall and Dodge Ball Beam Walk, some of the wild and outrageous new obstacles included in this week's episode of "Wipeout," featuring the world's largest obstacle course. |
| 13 | 24 | Episode 211 | 2009-08-26 | 60 | Ballsy-Go-Round, Mesh Mosh Run and Swinging Cereal Killer are three of the wild and crazy new obstacles that contestants, including a professional boxer and a stay at home dad, will face on this week's episode of "Wipeout," featuring the world's largest obstacle course. |
| 14 | 25 | Episode 201 | 2009-09-02 | 60 | A volleyball coach, a ninja and a hip-hop instructor compete on obstacles including Brush Rush, Aqua Launch and Buoy Run on this week's episode of "Wipeout," featuring the world's largest obstacle course. |
| 15 | 26 | Episode 217 | 2009-09-09 | 60 | The Johns go down under after receiving an opportunity to host this unique Australian version of "Wipeout," which we wanted to share with our audiences as part of the WIPE Program, the Wipeout International Presenter Exchange. This Aussie-filled hour will feature native mates and ladies bouncing off Big Balls, among other over-the-top obstacles in the outback. "Wipeout," which is seen in 25 countries, will surely delight viewers with one of the most spectacular sweeper wipeouts ever seen in Wipeout history! |
| 16 | 27 | Episode 215 | 2009-09-16 | 60 | Blades of Fury, Gears of Doom, Banana Split, Onion Ring Hurtles and Hot Dog Swing are among the wild and crazy new obstacles that contestants -- including a fireman and a prison guard -- will face on this week's episode of "Wipeout," featuring the world's largest obstacle course. |
Season 3
| Episode No. | No. Overall | Title | Airdate | Runtime | Summary |
| --- | --- | --- | --- | --- | --- |
| 1 | 28 | Wipeout Blind Date | 2010-06-01 | 60 | We've paired up 12 single guys and 12 single girls to take on the "Wipeout" course as their first date and a chance to win a grand prize of $100,000 in a two-hour, sneak peek episode of ABC's hit series, entitled "Wipeout Blind Date." Love Handles Fling Set, Overdrive and Bruiseball are three wild and crazy new obstacles featured in the world's largest obstacle course. |
| 2 | 29 | Welcome Back America | 2010-06-22 | 60 | |
| 3 | 30 | Anderson Can't Dance | 2010-06-24 | 60 | Door Knock, Moving Big Balls and the Zip Line Shape Shifter are three of the wild and crazy new obstacles that contestants will face on "Wipeout," featuring the world's largest new obstacle course. |
| 4 | 31 | World Cup | 2010-06-29 | 60 | In celebration of the 2010 World Cup, "Wipeout's" signature obstacle -- Big Balls -- transforms into Big Soccer Balls that go head-to-head against contestants, along with the Trampoline Sweeper and the Fling Set, two of the new wild and crazy obstacles contestants will face this week on "Wipeout." |
| 5 | 32 | Excuse Wii | 2010-07-01 | 60 | Mid-Evil Wipe-a-Lot, Overdrive and the Circle Challenge are three new obstacles presented -- along with our 1,000th contestant -- on this week's Wipeout," featuring the world's largest new obstacle course. |
| 6 | 33 | Couples | 2010-07-06 | 60 | The old saying that Love Hurts rings true, as daring couples literally go head over heels for one another and compete as a team against other couples, taking on the Blob Launch, Trampoline Shape Shifter and Bruiseball with Dodgeballs, on this week's episode of "Wipeout," featuring the world's largest new obstacle course. |
| 7 | 34 | The Henson Experiment | 2010-07-08 | 60 | Host John Henson will undoubtedly be laughing just a bit louder in this episode since he's the brains behind of one of its featured obstacles. About his creation he proclaims: "As an inventor, one hopes to create something that changes the course of mankind -- the wheel, the steam engine, the bedazzler. Today I am proud to present.. the TRAMP-O-MEAN. Your move, Stephen Hawking." Diving Board Shape Shifter and Double Cross with Fire Hose are also among the new, wild and outrageous obstacles included in this week's episode of "Wipeout," featuring the world's largest obstacle course. |
| 8 | 35 | Feed Jill | 2010-07-15 | 60 | |
| 9 | 36 | The Wrecking Family | 2010-07-20 | 60 | Tune in for the Tongan Truck vs. the Wrecking Ball Shake-a-Later. See the unstoppable force meet the immovable object. And don't miss this episode's featured obstacle, the Slide Shape Shifter or as host John Henson likes to call it, the Contestant Flattener. Also facing contestants this week are the Diving Board Planks. |
| 10 | 37 | Screw You Banana | 2010-07-22 | 60 | Trick Stairs, Hoop Run and Fling Set are three of the wild and outrageous obstacles that contestants will face on this week's episode of "Wipeout," featuring the world's largest obstacle course. |
| 11 | 38 | Knock Knock, Who's There? Wipeout | 2010-08-03 | 60 | "Want to know the Wipeout recipe? Take 24 contestants, 10,000 gallons of mud, four Moving Big Balls and shake briskly. Serves: Everyone!," said host John Henson. And don't miss the Door Knock and Pendulum Shape Shifter that are showcased on this week's episode of "Wipeout," featuring the world's largest obstacle course. |
| 12 | 39 | Family | 2010-08-10 | 60 | Twelve teams made up of mothers and their sons, and fathers and their daughters will compete to win $50,000 dollars. Will being related help or hurt these teams? "Keep in mind that the family that wipes out together, stays together!," said host John Henson. And don't miss the Pitchfork Tumblers, Trampoline Sweeper and Fling Set showcased on this week's episode of "Wipeout," featuring the world's largest obstacle course. |
| 13 | 40 | Totally, Totally Inappropriate | 2010-08-17 | 60 | "This episode is completely inappropriate and I'm not just talking about the Big Balls," said host John Henson. Unbalanced Beams, Pendulum Shape Shifter and a car wash-themed Spinner are three of the crazy and wild obstacles that contestants will have to face on this week's episode of "Wipeout," featuring the world's largest obstacle course. |
| 14 | 41 | Mustard, Ketchup and Wipeout Weenies | 2010-08-24 | 60 | "Bruiseball is as American as Apple pie, provided that pie is thrown at your head," says host John Henson. Organ Grinder and Smack Wall are two other wild and outrageous obstacles that contestants, including a birthday boy, a movie buff and a fashion daredevil, will face in addition to dodging mustard, ketchup and Wipeout Weenies. |
| 15 | 42 | Ladies Night | 2010-08-31 | 60 | |
| 16 | 43 | Food Fight | 2010-09-07 | 60 | "'Food fight' is a bit of a misnomer. This is more of a food beat down," says host John Henson. Lean and mean cuisine is on the menu as Italian delights and pizza projectiles are served up on a cafeteria themed Spinner. Contestants, including a rock star and math whiz, also face the Moving Big Balls and Hoop Run on this week's episode of "Wipeout," featuring the world's largest obstacle course. |
| 17 | 44 | Ahoy, Ye Land Lubbers | 2010-09-14 | 60 | "I originally misinterpreted the 'pirate' theme and sold illegal copies of the show out of the trunk of my car," says host John Henson. Land loving contestants, including a life-long Hulkamaniac and Flash Dancer, will face the Rumble Bridge and Trampoline Sweeper. In addition, courageous competitors will have to dodge cannonballs and squid chum raining down from the swashbuckling themed Circle Challenge on this week's episode of "Wipeout," featuring the world's largest obstacle course. |
| 18 | 45 | America's Finest | 2010-09-14 | 60 | "This is an episode dedicated to America's finest! And to a lesser degree, payback for every speeding ticket I've ever gotten," says host John Henson. "Wipeout" salutes 24 brave military personnel, police officers, firefighters, civil servants and everyday heroes as they face Sweeper Trees and red, white and blue Moving Big Balls. Also featured will be an American Revolution themed Spinner with a barrage of patriotic projectiles hailing from above, on this week's episode of "Wipeout," featuring the world's largest obstacle course. |
Season 4
| Episode No. | No. Overall | Title | Airdate | Runtime | Summary |
| --- | --- | --- | --- | --- | --- |
| 1 | 46 | Winter Wipeout: Over the Big Balls to Nana's House We Go | 2011-01-06 | 60 | Host John Henson says, "My nana hasn't had so many visitors since they served that search warrant in '97." On this week's premiere episode of "Wipeout," they're sorry it's cold outside, but our contestants will surely warm your hearts with laughter as they take bone-chilling tumbles on a delightful trip to Nana's House and face new obstacles such as the Snowplow Sweeper, take on the classic Big Balls with an all-new Snow-tivator, and take a wild ride on the Spinning Ski Lift. After surviving ice slick spills and frost bitten falls, our final three contestants will move on to largest Wipeout Zone ever. |
| 2 | 47 | Winter Wipeout: The Musical | 2011-01-13 | 60 | Host John Henson sings a Holiday tune from the warm and cozy booth as temperatures drop outside. Henson adds, "It's our craziest course yet - and it's completely covered in snow! Fortunately, that helps reduce the swelling -" Contestants brave the elements as they step on to a white, slippery and wintery wonderland and take on new obstacles such as Mogul Madness and the Yule Log Jam, which would even put a toasty smile on old man winter's face, on this week's episode of "Wipeout." |
| 3 | 48 | Winter Wipeout: Don't Fear the Beaver | 2011-01-20 | 60 | "Tune in for white hot, ice cold competition - and other temperature-related wordplay," says host John Henson. Winter Wonder Planks joins the roster of brand new obstacles, while recent hit stunts such as the Ski Lift and Seven Letter Word help narrow the competition in a fight for $50,000. This episode features a rocket scientist, a dancing fool and a river guide who has an extreme fear of beavers. |
| 4 | 49 | Winter Wipeout: Baby It's Blob Outside | 2011-01-27 | 60 | "It's the most dramatic winter event since Frosty the Snowman melted," says host John Henson. Before encountering two Snowman Sweepers out to avenge Frosty's demise, contestants must first be launched upwards of 50-feet in the air on the Winter Brrr Blob and then come face to face the ever-popular Snowtivator and Big Balls. All the while, aliens run rampant on the course, tormenting players like "The Last Human," "Perfect 10" and the tiniest and cutest contestant of them all, "Mikachu!" After a harrowing run on the Ski Lift and a triple word score to the head on The Seven-Letter Word, only three tough contestants will move on to the Winter Wipeout Zone, battling it out for $50,000. |
| 5 | 50 | Winter Wipeout: Hockey Pucks and Bieber Fever | 2011-02-03 | 60 | |
| 6 | 51 | Winter Wipeout: This Little Piggy Went to Wipeout | 2011-02-10 | 60 | "We've got frost on our Balls! Now do we have your attention?," asks host John Henson. The Holiday Hams make their presence felt when they leave chilly contestants glazed and confused as they're tossed in the air. Players like "The Hockey-Hottie," "Ripped Rhino" and "Mr. Grinch" receive a frosty reception from the Snowplow Sweeper and try to avoid the icy plunge off the Wipeout Ski Lift, as temperatures continue to drop with each arctic blast launched their way. In the end, there will only be three who conquer the snow-laden course on their way to earn a spot in the Winter Wipeout Zone, with the winner taking home $50,000 dollars. |
| 7 | 52 | Winter Wipeout: Some People Just Don't Know When to Quit | 2011-02-17 | 60 | Host John Henson says, "You can't spell 'winner' without 'Winter Wipeout.' At least I think you can't..I don't test well." In this episode contestants will face the Snowman Surprise, including "Booty Pop" who butts in on the Yule Log Jam, a Dolphin Impressionist who chatters on about the Big Balls, all while a "Studly Student" and "Pretty Piggy" run for their lives on the Polar Bear Express. Everyone, including a wishy-washy contestant dubbed "The Quitter," has high hopes of winning $50,000 in the Wipeout Zone. |
| 8 | 53 | Winter Wipeout: Family Night, Kids Eat It for Free | 2011-02-24 | 60 | Host John Henson says, "And you thought our course was cold-blooded in the summer? Tune in to see 24 new contestants knocked on their ice!'" The family that Wipeouts together, stays together.. this statement rings true as family teams face off against each other and take on the Snow Blower and enjoy a ride on the ever popular Ski Lift. And see who can make their way the fastest through the Alpine Village for a chance to win $50,000. |
| 9 | 54 | Spring Wipeout: The Birds, the Bees and the Bed Bugs | 2011-03-17 | 60 | Frost is melting off the Big Balls, which means it's time to spring forward for a new season of "Wipeout," and the world's most extraordinary obstacle course is in full bloom with an entirely brand new course. Energetic players will deliver astonishing spills, sensational tumbles and magnificent falls as they face all-new obstacles such as The Bed Bugs, gain major speed on the Springavator before they jump onto the Big Balls, try their luck on the Trampoline Spring Fling, all before being served up breakfast in the Wipeout Kitchen. Only three mighty contestants will move on to the Spring Wipeout Zone, battling head to head for a chance to win $50,000. |
| 10 | 55 | Spring Wipeout: Ballsy Shows Off His Giblets | 2011-03-24 | 60 | "It's time to Spring forward.. let us worry about the falling back part," says host John Henson. Ballsy has been let loose in the "Wipeout" Kitchen and has served up some interesting dishes for the contestants, including his world famous giblets! Contestants must first face the Flipsy Daisy, contend with the ever-popular Big Balls, and take a leap of faith on the Spring Fling before arriving at a smorgasbord of Ballsy's favorite delectables at the end of the Qualifier. The group is narrowed to six people on the Scareousel, followed up by the Springtime in Paris challenge, where only three people who successfully jump and splatter across the City of Lights will move on to the Spring Wipeout Zone for a chance to take home the $50,000 prize. |
| 11 | 56 | Spring Wipeout: John Henson, Zombie Hunter | 2011-03-31 | 60 | What goes up.. almost surely must comes down, as players will discover when they encounter the Scarecases, then take a leap off of the Diving Board Spring Fling and make their way through the Banana Split -- packed with flavor that only the Wipeout Kitchen can concoct. After the qualifier, six energetic contestants will race their way through the Gladiator-themed challenge, from which only three people will continue on to the Spring Wipeout Zone for a chance to win $50,000. |
| 12 | 57 | Spring Wipeout: The Wizard of Owws | 2011-04-14 | 60 | "For years, bowling has lacked one crucial element -- full body contact. Wipeout' corrects that oversight, bringing an entirely new meaning to the phrase STRIKE!," says Host John Henson. Spring is in the air and a fresh crop of contestants will have to take a stand as they face the new obstacle, "Bowled Over." Plus, there'll be oohs', ahhs' and owws' heard on the course when the Chocolate Shop leaves its mark on players in the Wipeout Kitchen. Once the field is narrowed to six individuals indulging in Wipeout surprises, three will see their day come to an end on an Arabian Nights-themed challenge. The other three will then race their way through the Spring Wipeout Zone, and the player with the best time will win a cool $50,000. |
| 13 | 58 | Spring Wipeout: The Most Dramatic Rose Ceremony Ever | 2011-05-05 | 60 | "Our obstacle course brings contestants to their knees. Or in this case.. one knee. What Wipeout' has joined together, let no man separate..," says host John Henson. Talk about spring training! In an episode full of surprises at every turn, contestants -- including a ladies' man, a recording artist and The Proposer -- face a fistful of troubles on the Qualifier before jumping over the Big Balls, taking a Zip Line run onto the Spring Fling and experiencing a blast of sugary delights to the face at the Candy Store in the Wipeout Kitchen. Follow that up with a grueling trip on the Scareousel, and only six people will compete on the all-new Supertramp challenge. The three people with the best hurdling skills will then move on the Spring Wipeout Zone, where we'll see if one contestant will follow through with his promise to Jill by proposing to his girlfriend after winning $50,000. |
| 14 | 59 | Spring Wipeout: Dirty Laundry | 2011-05-12 | 60 | "Wipeout offers contestants a chance to air their dirty laundry..but unfortunately we have no gentle cycle. They get it right in the delicates,'" says host John Henson. Twenty-four players will fall, tumble and make magnificent splashes when they try to cross the Faulty Bridge and encounter the unforgiving Twister Mill. All contestants will then have dirty laundry as they race through the course, but are sure to be left spotless and hung out to dry in the Wipeout Laundromat. The first six players that get through the Scareousel will move closer to compete on the Super Tramp challenge that will cut the group down to the final three, who will then get their chance to race across the Spring Wipeout Zone and bring home $50,000. |
| 15 | 60 | Spring Wipeout: Engaged Couples | 2011-05-19 | 60 | "If these engaged couples can put up with the abuse we dole out, marriage should be a snap!," says host John Henson. Love is in bloom for this very special engaged couples edition of Spring "Wipeout." Twelve couples looking to get hitched face off against each other on the world's most romantic obstacle course ever assembled. First, each team will take an all-expenses-paid trip on the Love Boat Launch before sprinting down the aisle on the Springivator, which will lead them to the wedding crashing Big Balls. Players will then have a wedding cake tasting in the Wipeout Kitchen before heading to the wedding chapel-themed challenge. Only the four toughest love birds will move ahead to the Spring Wipeout Zone in hopes of tying the knot with $50,000. |
| 16 | 61 | Summer Sneak Peek | 2011-06-21 | 60 | "It's the best sneak peek you can have without a cover charge and a two drink minimum," says host John Henson. With summer here, it's time to showcase people flying head over heels on all-new stunts and a brand new obstacle course. During the qualifier, 24 players will battle it out for a chance to win $50,000, encountering first the Wipeout Wall -- its name will not disappoint -- having a crash course of Driver's Ed and taking on the infamous Big Balls, which greet them with a new motivator. Only the mightiest three will advance to the 70-foot, spine chilling drop from the towering Flume of Doom into the all-new Wipeout Zone, which is chock-full of challenging new stunts for total Wipeout enjoyment. Contestants will also face the Illusion-ator and Wipeout Play Set. |
| 17 | 62 | Hotties vs Nerds | 2011-06-23 | 60 | "Tonight it's Hotties vs. Nerds, which is about the only time you'll see those two words together in a sentence," says host John Henson. The summer premiere boasts an epic battle of the sexes -- with a twist -- pitting 12 of the most beautiful hotties against 12 of the geekiest nerds in a rivalry as old as time, as they hit the field and battle it out for $50, 000. As 24 players race through the all-new qualifier, the hotties will take some amazing falls while the nerds take some blundering tumbles, but only the final three will earn a spot in the Wipeout Zone. The hotties and nerds will run through the Wipeout Carwash, which soaks up contestants before the wax is applied -- Wipeout-style. After the field is narrowed to 12, Total Carnage makes its debut, a new stunt that definitely lives up to its name. A group of six will then move on to the Wipeout Play Set to see which one of the final three can bring home bragging rights and the title of Wipeout Champion. |
| 18 | 63 | Let's Make a Wipeout | 2011-06-28 | 60 | "The only thing better than watching someone fall down is watching a LOT of people fall down," says host John Henson. "Wipeout" welcomes a Dean of Students, a Philosopher and a Game Show Pedigree Contestant whose parents were featured on the classic version of "The Newlyweds." All of them quickly realize that this is not your typical game show, as they're thrown for a loop on the Lawnmower, bounced off the Big Balls, contend with the always treacherous Mood Swing and finish the qualifier in a literal Chinese Food Buffet of wipeouts. After getting egg rolled, the top 12 contestants will see double trouble on the Scareousel with Double Danglers. Only three of the strongest willed contestants move on to the Wipeout Zone to play for a $50,000 prize. |
| 19 | 64 | At Full Tilt | 2011-06-30 | 60 | "'Wipeout' - the best thing to happen to gravity since Isaac Newton," says host John Henson. Human Pinball is in full effect on the "Wipeout" course, as contestants are hit with life-size flippers on the Qualifier. The Mood Swing is tipsy, as usual, and the Wipeout Kitchen is serving up some Mexican food as a finale fiesta on the Qualifier. Contestants are pared down to six on the Scareousel, leaving only three to move on from the Super Tramp to vie for $50,000 in the Wipeout Zone. |
| 20 | 65 | Wheel of Misfortune | 2011-07-07 | 60 | "'Wipeout'- if you build it..they will fall," says host John Henson. This week "Wipeout" unleashes a new obstacle, named by viewers the Wheel of Misfortune, which is sure to leave players down on their luck. Contestants, vying for the $50,000 grand prize include two high school students, Chaz Hands and Tapping Tony, who compete against a Competitive Dad and a Dinner Detective. Players also take on the stunt that sends them flying head over heels -- as Total Carnage makes its triumphant return along with the Wipeout Playset -- before the final three players face off on the all-new Summer Wipeout Zone, featuring the seven story Towering Flume of Doom. |
| 21 | 66 | All Stars | 2011-07-14 | 60 | Wipeout harvesting face plants since 2008," says host John Henson. This week "Wipeout" features some of the favorite contestants to ever step foot on the world's largest obstacle course, as they return for a second shot at $50,000 dollars in this special All-Star episode. Will "Fruitcake" Matt Christopherson, "Tina Turner" Gary Shields, Jr. or any of the Gipe sisters survive the Double Sweeper Dive to make it to a round of Jump the Shark? You won't want to miss who will turn this shot at redemption into a Wipeout payday! |
| 22 | 67 | You're All Acting Like Babies! | 2011-07-21 | 60 | "This is the best season of Wipeout ever! And as the father of a three-month-old, I know from wiping,' says host, John Henson. The Wipeout Kitchen is always in a giving mood, dishing out more than our contestants can chew, This time around serving up a baby food smorgasbord. But only the three strongest players will make it through to stomach the Sushi Bar on their way to the Wipeout Zone. Will a "Socially Awkward" contestant best a high school "Clownselor," or will the "Bull Frog Assassin" take out the competition and walk away with the $50,000 grand prize? |
| 23 | 68 | Boss and Employee | 2011-07-28 | 60 | The best thing to happen to falling down since gravity," says host, John Henson. It's bring your boss to Wipeout day, as bosses and employees team up for the ultimate team building exercise and get a chance at taking home $50,000 dollars. Teams such as the "X-ray Men" compete against a duo of morning "Shock Jocks" and a couple of "Country Club Cuties." Which team will claim the top prize as they endure the dreaded Caterpillar, Total Carnage and a Detour to a Race Track on their way to the Wipeout Zone? |
| 24 | 69 | Ballsy Gets a Hard Hat | 2011-08-02 | 60 | It's a Wipeout-palooza when a Retired Rockstar, Music Man and a Roadie go up against a Cheer Mom and Poker Player who all get hosed, waxed and polished as they make their way through the Wipeout Carwash on their hopeful way to a pay day. Contestants will need to survive Total Carnage and a Detour on the way to the Wipeout Zone, where only one will take home the $50,000 top prize. |
| 25 | 70 | Is That a Potato in Your Sack or Are You Just Happy to Wipeout? | 2011-08-04 | 60 | "This week features a new obstacle called Kindergarten Chaos, where contestants go down for a nap.. and the count," says host John Henson. Afternoon arts & crafts and morning recess get combined into one big sloppy Wipeout mess, tripping up contestants at every turn. Players quickly realize that it's not child's play when they're introduced to Kindergarten Chaos, complete with flying paint and dodge balls, leaving boo-boo's on all as they make their way through the course. A Pumpkin Farmer goes up against a Baby Boxer and a contestant who can't stop laughing, as they all endure Nana's cooking before taking on an elevated sweeper arm while donning potato sacks. It's anybody's race for $50,000, and it's guaranteed that things will get messy for these grown up kiddos. |
| 26 | 71 | Bucking Broncos and Jiggling Monkeys | 2011-08-09 | 60 | "The animals rise up against the contestants in this episode! There are wild stallions, crazed monkeys and the kings of the Wipeout jungle.. the Big Balls!," says host John Henson. Contestants are eager to try taming our wild Bucking Broncos, as flying horse shoes are hurled at them for good luck. Next on the course, competitors try to make it past the Monkey Jiggalator, where our two jiggling monkeys want nothing more than to get up close and personal with our players to finish any unsettled monkey business. Then our players all get sauced and tossed as the Double Barrel serves up delicious pizzas with extra pepperoni and cheese, which is a surefire recipe for extra Wipeouts. In the end, there will only be one Wipeout champion, going home $50,000 richer. |
| 27 | 72 | Ballsy's Playground | 2011-08-11 | 60 | "It's called Ballsy's Playground, but to be honest, he grew up in a bad neighborhood," says host John Henson. Ballsy's playground is in full swing as contestants take a whirl at claiming the $50,000 prize. Contestants including a Make-up Artist, a Sewer Rat, a Photobomber and the Broken Hearted go head to head as they all face off against The Road Trip on their way to the most challenging obstacle of all, the Wipeout Zone. 24 players start the day with the grand prize in mind, but after a day filled with amazing falls, floundering flips and refreshing water dips, only one will be crowned the "Wipeout" Champion! |
| 28 | 73 | Contestants Are Dropping Like Flies | 2011-08-18 | 60 | What's the last thing that went through the bug's mind before it hit the windshield? A "Wipeout" contestant! 24 contestants find out what it's like to be on the smacking end of a fly swatter -- complete with bug goop -- before taking the three wheels on Driver's Ed and diving into the Double Barrel featuring Ballsy's Underwater Aquatic Adventure. Beware the evil sea sponges! The field is narrowed to 6 on Total Carnage, and slimmed down once more on the Wipeout Playset, with only three players walking to the top of the Flume of Doom trying to secure the best time and take away the $50,000 prize in the Wipeout Zone. |
| 29 | 74 | The Family That Wipeouts Together | 2011-08-25 | 60 | "Parental guidance is suggested. Unless your parent suggests you run the Wipeout course together, in which case you should contact authorities immediately," says host John Henson. Pairs of family members play together on the world's largest obstacle course for some real family bonding. It's all relative, as teams first encounter the Double Bubble Trouble before they try to fight gravity in the Space-themed Double Barrel. Only six sets of family members will battle it out on Total Carnage, and even fewer will take a swing on the Wipeout Playset. From there, only two duos with the strongest family ties and fastest time will go head-to-head in the Wipeout Zone for a cool $50,000 prize to share. |
| 30 | 75 | Does This Avatar Make Me Look Fat? | 2011-09-13 | 60 | "My avatar is so real you can feel it.. until it hurts," says host John Henson. Twenty four contestants will want to make their way through the qualifier with an extra pep in their step, since the player with the fastest time will be awarded an added bonus $25,000 cash prize from Activision. Players will first meet the Wipeout Video Game Spinner before taking tumbles off the classic Big Balls. Contestants then get jiggled on the Jiggilator, where we've added an overzealous helping hand to assist them with their balance.. or lack thereof. From there, it's surf's up - or rather down -- as competitors try to catch a wave on the Double Barrel Surfing Safari, making for headlong Wipeouts. |
| 31 | 76 | Blind Date 2.0: This Could Get Ugly | 2011-09-15 | 60 | "Wipeout brings new meaning to the phrase 'love hurts,'" says host John Henson. Twelve couples will meet for the first time for a chance to win double the usual prize money and take home a $100,000 jackpot, giving them all the reasons why they should make this their best blind date ever on an obstacle course built for making love connections. Love conquers all, but couples will first have to conquer the qualifier, as they take a wild ride on the Love Train, followed by heavy flirting with disaster on the billowing Big Balls. The love matches will then take a lovers' leap over to the romantic Wipeout Italian Kitchen, where the face-plant parmigiana and flattening cannolis are guaranteed to dish out affection. Only the most perfect couples will move on to the Wipeout Zone, where they will fall hard, in the name of love, but only one duo will be crowned champions. |
Season 5
| Episode No. | No. Overall | Title | Airdate | Runtime | Summary |
| --- | --- | --- | --- | --- | --- |
| 1 | 77 | Winter Wipeout: Deck the Balls | 2011-12-08 | 60 | On this very merry special episode of Winter "Wipeout," contestants will show their holiday spirit as they battle the Nutcracker Sweet, Santa's Workshop and The Jingle Balls! It'll be a Pain in the Ice for "Captain Christmas," "The Human Kazoo" and a festive "Penguin" as they all compete for the ultimate Christmas Bonus. Viewers will also see the much anticipated debut of new co-host Vanessa Lachey. Will the all-new Wipeout Zone will be naughty or nice to contestants who are trying to bring home the ultimate present..a $50,000 grand prize? |
| 2 | 78 | Winter Wipeout: A Sight for Sore Ice | 2012-01-05 | 60 | Host John Henson says "Be sure to watch Winter 'Wipeout' -- same cold conditions, new hot co-host." The weather outside is frightful, but the season premiere of Winter "Wipeout" is delightful, as 24 winter warriors battle head-to-head in a frigid free for all for $50,000. Players first take on the frost bitten qualifier with some brand new obstacles designed to lift spirits in more ways than one -- Snow Shovel Trouble, Pain in the Ice and Candy Pain Lane, which boasts the ultimate sugar crash -- and the obstacle built for all seasons, the classic Big Balls. As an added bonus, players who are able to knock off "Smallsy" from the fourth Big Ball will receive $500 cash. Cheerful contestants provide an avalanche of falls, shivering spills and bitter cold blunders, but only the final three who withstand the freezing temperatures with the fastest times will face the all-new, most challenging Winter Wipeout Zone ever. |
| 3 | 79 | Winter Wipeout: Ice, Ice Baby | 2012-01-12 | 60 | Host John Henson says "'Winter Wipeout': so naughty it's nice!" In order for contestants to get their mittens on the cold, hard $50,000 grand prize, they must first face the Snowboard Half Pipe, as they try to defy gravity but find themselves falling to the ground like scintillating snowflakes. Next on the course, players receive a swift kick in the ski pants from the abominable Snow Boot, followed by a frosty trip to Avalanche Alley, where conditions are perfect for scattered flurries of Wipeouts. Only the final three players who can weather the chilly conditions on the course will make it to the Winter Wipeout Zone, where the race for the fastest time really heats things up. |
| 4 | 80 | Winter Wipeout: Family Tree | 2012-01-19 | 60 | Host John Henson says Winter Wipeout get knocked out -- cold!" Familial contestants play as duos on a brand new family version of Winter Wipeout. After facing a potentially hard fall, hitting all the limbs of the Frosty Family Tree, contestants must get one of the best combined times on the Qualifier to move on to Pain in the Ice. From there it's a slippery slope on the Cold-Hearted Snake, where only two family teams will compete in the Wipeout Zone. Only one set of family members will walk away with a memory to share in next year's Christmas card - a cool $50,000 and being named "Wipeout" Champions! |
| 5 | 81 | Winter Wipeout: Shoulda Saw That Coming | 2012-02-02 | 60 | Host John Henson says Winter Wipeout the temperature and our contestants are DROPPING!" Twenty four competitors all have one goal in common - to be the last player standing at the end of the Winter Wipeout Zone to take home a cool $50,000. Before they can do so, players must first face the Buzz Saw, which greets contestants head on, leaving them feeling the winter black and blues. Then they'll take on the world famous Big Balls -- and can earn an extra $500 if they can clutch the Snowman perched atop the fourth Big Ball -- followed by the Snow Fall, where there's a little bit of snow but a whole lot of fall. From there, players have an all-access pass to The Penguin Party, where they get to shake it up and get smacked down till they drop! |
| 6 | 82 | Winter Wipeout: Valentine's Day Couples | 2012-02-09 | 60 | Host John Henson says, "On our Valentine's edition of Winter Wipeout, you can fall in love.. and water.. and mud!" Love is in the air, and so are our contestants on a special Valentine edition of the program. You'll see couples battle it out hand in hand on the Love Struck and at the Wipeout Wedding Reception. "Baby Makers," a "Pair-of-Troopers," "Lovers without Borders" and some "Backstage Parents" will find out if their love will conquer all, or at least bring them a $50,000 prize. |
| 7 | 83 | Winter Wipeout: That Snow Way to Fall Down | 2012-02-16 | 60 | In another winter edition of "Wipeout," contestants will battle the Arctic Circle, featuring Garry the Eskimo and a germaphobic Polar Bear. Among those fighting for the $50,000 prize are "Katie GaGa," "Mr Gum," "The Dark Artist" and a "Treasure Hunter." All bets are off for the most entertaining "Cold Hearted Snake" to date, where only three will advance to the exciting conclusion in the Winter Wipeout Zone. |
| 8 | 84 | Winter Wipeout: You Ain't Seen Nothing Yeti | 2012-02-23 | 60 | Host John Henson says, "It's not nice to laugh at the misfortunes of others. Unless they're on TV, and then it's fun for the whole family!" On the finale of the winter edition of "Wipeout," contestants are eager to shed their winter blues by winning cold hard cash. But first they'll encounter an absolutely abominable day on our snow-covered course, as they get slap shot by the hockey sticks and terrorized by a family of Yetis. Along the way, "Captain Planet," "The Whiz Kid" and a "Party Nurse" will try to skate their way to the %50,000 grand prize. Only one will conquer the most challenging obstacle of them all, the Winter Wipeout Zone, but from beginning to end.. all will Wipeout! |
| 9 | 85 | Hotties vs Nerds 2.0 | 2012-06-28 | 60 | |
| 10 | 86 | Wipeout Salutes the Armed Forces | 2012-07-05 | 60 | |
| 11 | 87 | Boss and Employee 2012 | 2012-07-10 | 60 | The Boss and Employee special returns for more team building exercises when partners made up of employees and their actual bosses learn that getting to the top is no simple task as they attempt to climb The Corporate Ladder together, followed by a confidence shattering lesson on The Pound About before a challenging water cooler conversation with Bigfoot in the petrified forest. Contestants including "The Cool Coaches," "The Trojan Men" and "The Pranking Pastors" will work together all day, but go at it alone in the Wipeout Zone for a chance to bring home a $50,000 pay day. |
| 12 | 88 | It's the John Henson Show | 2012-07-12 | 60 | Nobody is safe when host John Henson takes over the show and wreaks havoc on all contestants including "Cat Zombie," "Stunt Child" and "Burger Flipper." Players quickly learn there are no 'Henson-tives' to earn on the course when they take on all-new obstacles such as the Henson Headshots, Slappy Meal and the Spin Psycho, leaving all competitors wishing John would just stay in the Wipeout booth! Only the final 3 contestants with the fastest times will earn a spot in the ever challenging Wipeout Zone to try and become $50,000 dollars richer. |
| 13 | 89 | Udderly Ridiculous | 2012-07-17 | 60 | A course filled with new obstacles welcomes 24 competitors, including a John Wayne-abe, a Tiger Lady and a Dog's Best Friend, as they take on new obstacles including Udderly Ridiculous, Swinging in the Rain and Swept Away. The top three will move on to the Swing Blades, Torrential Twisters and Tectonic Planks in the Wipeout Zone, where they will compete for the $50,000 grand prize and a chance to be crowned a Wipeout Champion. |
| 14 | 90 | Gorillas in Our Midst | 2012-07-19 | 60 | 24 contestants take on the all-new Monkey Business, which proves that you never know what big, dirty ape might be lurking in the bushes. Competitors then have to race through obstacles including the School Daze, the Gold Rush Petrified Forest and the always-dizzying Scaregrounds. Only three players will get the chance to compete for $50,000 in the Wipeout Zone. Contestants include Mr. Popular, The Goat Tease and a Circus Brat. |
| 15 | 91 | Blind Date 2012 | 2012-07-26 | 60 | In a special two-hour blind date-themed episode of "Wipeout", co-host Vanessa Lachey introduces single men and women who have never met before, and they are challenged with the toughest first date ever when they run the Wipeout course together as a couple. Just as life presents obstacles that make dating difficult, the Wipeout course this week does the same when couples encounter big challenges while going Head Over Heels promenading down Lovers Lane and eventually land in the Wipeout Nursery. Everybody also gets a chance to show off to their new mate in the first ever Big Ball Bonanza. In the end, only two of the bravest new couples will seal their date fate in the Wipeout Zone. Whether love is in the cards or just money in their hands, two freshly matched people will go home with an enormous $100,000 prize. |
| 16 | 92 | Batter Up | 2012-08-02 | 60 | Hey batter, batter! 24 contestants step up to face the Batter Up obstacle only to end up striking out repeatedly. The competitors then go on to receive a lesson they'd just as soon forget in the Wipeout Karate Class, before chaos spreads on the Panic Hammocks. Players including a Geriatric Groupie, a Southern Belle and a Cougar Hunter are left feeling dizzy from the Spin Psycho. Only 1 of the final 3 left standing in the Wipeout Zone will have bragging rights to call him or herself a Wipeout Champion. |
| 17 | 93 | Hillbilly Wipeout | 2012-08-09 | 60 | |
| 18 | 94 | Winners and Losers | 2012-08-16 | 60 | |
| 19 | 95 | Uncle Stevie's Squid Pit and BBQ | 2012-08-23 | 60 | |
| 20 | 96 | Family Matters | 2012-08-23 | 60 | |
| 21 | 97 | Snakes on the Plains | 2012-08-30 | 60 | |
| 22 | 98 | Rats! | 2012-09-06 | 60 | |
| 23 | 99 | Showdown at the Wipeout Saloon | 2012-09-13 | 60 | |
| 24 | 100 | Back to School: Students' Revenge | 2012-09-20 | 60 | For the first time ever, we celebrate our nation's teachers in front of a live audience full of students in a very special Back-to-School episode of "Wipeout." Twenty-four overachieving players will have a spitball fight aboard the "Cruel Bus" on their way to the "Wipeout Skate Park" in this week's Qualifier. Among the teachers competing are The Art-lete and Math Magical, along with the Bad Seed and the Happy History Teacher. Then it's time for a pop quiz on The Hangover, after the field of 12 is narrowed down to six who will then be able to earn a hall pass to the Spin Psycho. The finale also features a special auto tune of co-host Vanessa Lachey -- created by the musically talented and self proclaimed class clown, John Henson -- entitled "School's in Session" that music teachers across the country would certainly give a passing grade to. In the end, only the final three competitors will face off in what will be a true schoolyard rumble at the Wipeout Zone for a chance to bring home the $50,000 cash prize! |
Season 6
| Episode No. | No. Overall | Title | Airdate | Runtime | Summary |
| --- | --- | --- | --- | --- | --- |
| 1 | 101 | Welcome Back, Jill | 2013-05-09 | 60 | |
| 2 | 102 | Night of the Living Big Balls | 2013-05-14 | 60 | It's a no brainer that it's survival of the fastest as 24 players -- including a Zombie Killer, an Ice Queen and a Foxy Toxicologist -- race through the Wipeout City filled with Zombies in order to take a bite at the $50,000 grand prize. Contestants first receive a mouthful on the Pork Chopper, paired with giant corn stalks, leaving them to fear the ear as they continue deep into the jungle of the Tropic Blunder before pouncing and bouncing on the Big Balls. Players then encounter the Tongue Twisters, where they take quite a licking, and Bally's cousin Juan Barlos makes an appearance, as 12 players are then reduced to 6 when they feel the rhythm of the Miami Pound Machine. Only the final 3 contestants will move on to see who will be named Wipeout Champion. |
| 3 | 103 | Senior Citizens, Kids and Convicts | 2013-05-16 | 60 | You won't want to miss John Henson's slew of wild ideas for contestants, which involve senior citizens, kids, mimes, animals and convicts, among others. Meanwhile, players including Bluegrass Boy, Health Nut and Danger Zone will have to conquer the Killer Croc and bust out of Wipeout's Jail during their mad dash on the Qualifier. Finally, our players will have to fend off pestering Pigeons in the Wipeout City before moving on to the all-new Wipeout Zone in hopes of securing the $50,000 grand prize. |
| 4 | 104 | Wipeout Family Values | 2013-05-23 | 60 | In another true bonding (and bruising) experience, "Wipeout" features teams of two family members running the course together. After an ant infested experience on It's No Picnic, contestants face Aunt Patty Cake in the Wipeout Kitchen before moving on to Octopushy and narrowing the field of familial teams even further. Only the top two duos will go head to head in the Wipeout Zone, where one family will emerge as Wipeout Champions and $50,000 richer. |
| 5 | 105 | Boss & Employee: Third Shift | 2013-05-30 | 60 | It's the ultimate field trip away from the office as Bosses and Employees take a crack at the Wipeout Qualifier together as partners. After going Cuckoo Crazy and taking a turn in the Wipeout Break Room, teams are narrowed down on the Miami Pound Machine and a nerd-infested IT version of Wipeout City. However, team work quickly changes to scheme work as they clock in their shifts in the Wipeout Zone, where it's every Boss and Employee for him or herself, as only one person will walk away with the prize money. |
| 6 | 106 | Brains vs Brawn | 2013-06-27 | 60 | Can the bigger brains win out over the bigger bodies? In a true test of wits vs muscle, contestants with brainy jobs (doctors, scientists and researchers) will take on a group of beefed-up hard bodies who take their gym time very seriously. The Wipeout course will see them get dumped and shoveled at the Wipeout Construction Zone before they take a moment of Owws and Zen in the Wipeout Dojo. Will muscular physiques or brain power prevail as the top 12 continue on to the Miami Pound Machine, Sugar Smacks and the illustrious Wipeout Zone? Only one big brain or one big brawn will get to brag to friends and walk away $50,000 stronger. |
| 7 | 107 | The Ex Games | 2013-07-11 | 60 | Will some rekindle lost love? Will others be able to put aside their differences? Contestants will team up with their former girlfriends or boyfriends to compete on this first ever exes edition of "Wipeout." These couples will need to channel all of their former passion for each other towards competing together on the most extraordinary obstacle course ever created. Only six out of the twelve couples will have a fast enough time to qualify and move on to the challenging Miami Pound Machine, with only three duos getting a taste of Sugar Smacks. However, just the top two reconnected couples that survive will move on to the Wipeout Zone, where they'll be broken up once again to compete as individual contestants for the chance to win the grand prize. Meanwhile, special guest Chris Harrison from ABC's "The Bachelor" visits the course in search of the next Bachelor or Bachelorette in this group of single men and women. |
| 8 | 108 | Newlyweds: Love and Other Wipeouts | 2013-07-18 | 60 | In the first-ever "Newlyweds" edition of "Wipeout," 12 teams of just-married couples will rock our Cradle of Tough Love before everlasting memories are made during their time on the Honeymoon in Paree. Then things will heat up during Wipeout's Greatest Hits: Summer of Love. Our newlyweds include The Music Lovers, Dave's Roommates and a couple whose family doesn't even know they've tied the knot. In the end, only one newly minted matrimonial team will have $50,000 reasons to help live happily ever after. |
| 9 | 109 | Cat–Face Shirt! | 2013-07-25 | 60 | |
| 10 | 110 | Big Balls of the Caribbean | 2013-08-01 | 60 | The Qualifier will kick off with the contestants going head to head against the "Squashbuckler" and end with an invitation to a "Backyard BBQ." Twelve contestants will go on to face the greatest Wipeout villain, "Octopushy," and the first 6 to survive the depths of the water will go rock on "Greatest Hits: Punk Rock Edition." The first 3 contestants to make it through will be leaving the punk rock scene and catching a new wave into the Wipeout Zone, where only one rowdy contestant will walk away with the $50,000 treasure. |
| 11 | 111 | As Seen on TV | 2013-08-08 | 60 | Contestants include Baby Barber, Mid-Life Crisis, Crazy Rat Lady and Funniest Girl. Wild stunts on the Qualifier include The Tether Beater and The Fail Boxes, where players are licked and stamped by the Postal Opossums. Next on the course, players will need to have fancy footwork on Trippity Skippity Flippity Doo before getting their doughy parts powdered and rolled at the Wipeout Break-ery. Twelve hopefuls will then move on to Octopushy, with only six making it to the obstacle that every Country fan would appreciate -- Wipeout's Greatest Hits: Country Edition. Players will have to giddy up and quickly move along, dodging flying horse shoes, cowboy hats and giant biscuits before line dancing their way to the end through a swinging guitar. No sad tunes for the final three, who will be blazing happy trails on their way to the Wipeout Zone to battle it out for the best time and a cool $50,000. |
| 12 | 112 | Beauty Queens | 2013-08-15 | 60 | |
| 13 | 113 | How Jill Got Her Groove Back | 2013-08-22 | 60 | |
| 14 | 114 | Blind Date: Even Blinder | 2013-09-05 | 60 | On this all-new special two-hour episode of "Wipeout," 24 men and women will be set up by matchmaker Jill Wagner and sent on the ultimate blind date under the most challenging circumstances. These 12 couples include a pair of "Foodies," a "Nurse and her Old Man," a "Disney Prince and Princess" and the "President and Queen." The contestants will test their chemistry on the most entertaining televised blind date ever, THURSDAY, SEPTEMBER 5 (8:00-10:01 p.m., ET) on ABC. Their first test at love begins with the Qualifier round, where two can play that game on the "Love Birds," followed by a romantic first date activity at the "Ant Farm." Next, eight remaining couples must defeat the "Spinning Sweeper Arms" with the hopes of proceeding onto an all cash, no elimination round called the "Big Ball Bonanza." During this special round, the six teams will have to big ball like they've never big balled before for the chance at $5,000. Then the remaining couples will begin their night on the town in Wipeout City, crossing the "Bridge Over Troubled Water" and trying to survive the "Romantic Helicopter Ride" before facing the "Sugar Smacks." The two couples with the strongest physical chemistry will face the Wipeout Zone, but only one couple will have the most successful blind date and walk away with a whopping $100,000, while the other couples will leave broken up and empty-handed. |
| 15 | 115 | Hotties vs Nerds 3.0 | 2013-09-12 | 60 | |
| 16 | 116 | It's a Dirty Job but Someone's Gotta Wipeout | 2013-09-19 | 60 | |
Season 7
| Episode No. | No. Overall | Title | Airdate | Runtime | Summary |
| --- | --- | --- | --- | --- | --- |
| 1 | 117 | Fall in the Family | 2014-06-22 | 60 | Welcome home! In its most competitive season to date, "Wipeout" returns with a super-sized family edition, featuring teams of two family members enduring another true bonding (and bruising) experience on the 2-hour premiere, SUNDAY, JUNE 22 (7:00-9:00 p.m., ET) on the ABC Television Network. First up on the battle royal of family vs. family, we have the all new qualifier round where our 12 teams will show off their suave snowboarding skills in "The Shed Zone," where the slopes hit you. As our families continue on their quest for cash, they face the first ever family version of Big Balls Bonanza, where a member from each team will be chosen to compete in the challenge and the farthest jumper will win $5,000 for his or her team. The course continues to dish out discipline as the remaining teams move onto the granddaddy of obstacles, the Classic Sweeper. Only the remaining two teams will take a family trip to the all-new Wipeout Zone for a chance to win the grand prize and earn a spot in the first ever "Tournament of Champions" at the end of the summer. |
| 2 | 118 | Hotties vs. Nerds 4.0 | 2014-06-29 | 60 | |
| 3 | 119 | All–American Wipeout | 2014-07-06 | 60 | |
| 4 | 120 | Win a Date with Jill | 2014-07-13 | 60 | |
| 5 | 121 | Flush Hour | 2014-07-20 | 60 | |
| 6 | 122 | Blind Date: Falling for You | 2014-07-27 | 60 | |
| 7 | 123 | Bachelors vs Bachelorettes | 2014-08-03 | 60 | |
| 8 | 124 | Wide World of Wipeout | 2014-08-10 | 60 | |
| 9 | 125 | Exes and OHH's! | 2014-08-17 | 60 | |
| 10 | 126 | Boss & Employee: Big Balls, Inc. | 2014-08-24 | 60 | |
| 11 | 127 | My So-Bald Life | 2014-08-31 | 60 | |
| 12 | 128 | Fraternity vs Sorority | 2014-09-07 | 60 | |
| 13 | 129 | Tournament of Champions | 2014-09-07 | 60 | |
Series Cast
| | | | |
| --- | --- | --- | --- |
| | Jill Wagner | as Host | |
| | Vanessa Lachey | as Host | |
| | John Henson | as Host | |
| | John Anderson | as Host | |
Series Crew
| | Position | Name |
| --- | --- | --- |
| | Executive Producer | Scott Larsen |
| | Executive Producer | Matt Kunitz |
| | Co-Executive Producer | J. Rupert Thompson |
| | Co-Executive Producer | Trice Barto |
| | Co-Executive Producer | Shye Sutherland |
| | Co-Executive Producer | Kevin Wehrenberg |
| | Supervising Producer | Rebecca Shumsky |
| | Associate Producer | Megyn Wheeler |
| | Associate Producer | Jeff Samaripa |
| | Associate Producer | Don Strom |
| | Associate Producer | Ryan Corbin |
| | Associate Producer | Gilliam Jones |
Related News
TVMaze