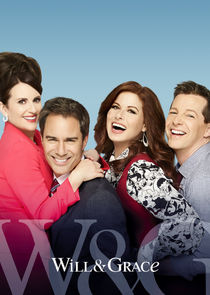 Every straight girl needs a gay best friend, and interior designer Grace Adler found an ultimate accessory in her lawyer pal Will Truman. It's through this neurotic pair that the show's real stars -- Jack & Karen - come together. "Just Jack" McFarland and his boozy, pill-popping sidekick Karen Walker fill in the foursome that made Will & Grace classic TV and brought primetime to a whole new level of fabulous, while also winning 16 Emmy Awards in the process. With show-stopping guest appearances by Cher, Madonna, Britney, Janet, J-Lo, Ellen, Elton and most every gay icon under the sun, the milestones that Will & Grace hit provided a foundation for all LGBT portrayals on TV today.
Series Overview
Rating
imDb Rating: 7.2 (48,741 Votes)
Metascore: N/A
Plot
Gay lawyer Will and straight interior designer Grace share a New York City apartment. Their best friends are gleeful and proud gay Jack and charismatic, filthy-rich, amoral socialite Karen.
Details
Rated: TV-14
Released: 21 Sep 1998
Runtime: 22 min
Genre: Comedy, Romance
Director: N/A
Writer: David Kohan, Max Mutchnick
Actors: Eric McCormack, Megan Mullally, Sean Hayes, Debra Messing
Language: English
Country: USA
Awards: Nominated for 30 Golden Globes. Another 95 wins & 269 nominations.
Total Seasons: 11
Next Episode
We Love Lucy
Episode 11x16; Apr 09, 2020
Will claims living with Grace is like Ricky living with Lucy. When Karen and Jack hear this, they each claim that they are the Lucy of the group. Grace, Karen, and Jack each imagine themselves as Lucy, with Will as the Ricky to all of them. Lucie Arnaz and Leslie Jordan guest star. 
Previous Episode
Broadway Boundaries
Episode 11x15; Mar 19, 2020
When Will's surrogate, Jenny, tells Will their relationship needs boundaries, Will ropes newly-out Dr. DiLorenzo into going on a fake date so he can spy on Jenny. Unsure if having a boy or girl is more difficult, Grace struggles with popping her gender reveal balloon. During her baseball team's championship game, Karen is torn between celebrating with Friday, and helping Jack build his confidence for a Broadway audition. 
Episodes 11x18: It's Time 11x17: New Crib 11x16: We Love Lucy


11x15: Broadway Boundaries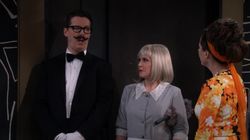 11x14: The Favourite


11x13: Filthy Phil, Part II


11x12: Filthy Phil, Part I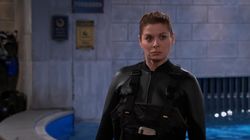 11x11: Accidentally on Porpoise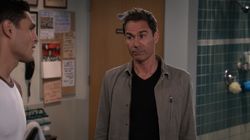 11x10: Of Mouse and Men

View All Episodes
Cast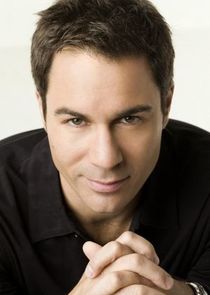 Eric McCormack as Will Truman
Debra Messing as Grace Adler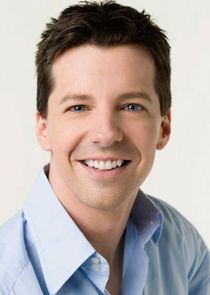 Sean Hayes as Jack McFarland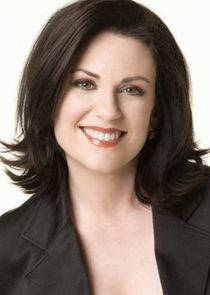 Megan Mullally as Karen Walker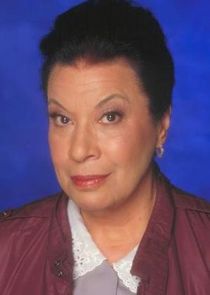 Shelley Morrison as Rosario Salazar
Michael Angarano as Elliot
View Full Cast
Skip to:
Season 1
| Episode No. | No. Overall | Title | Airdate | Runtime | Summary |
| --- | --- | --- | --- | --- | --- |
| 1 | 1 | The Pilot (Love & Marriage) | 1998-09-21 | 30 | Will tries to be supportive of Grace's choice to marry her boyfriend. He eventually tells her that she's making a mistake, even though it may jeopardize their friendship. Jack is supposed to move in with Will. |
| 2 | 2 | A New Lease on Life | 1998-09-28 | 30 | Karen and Jack first meet. Will has to decide on letting Grace move into an apartment in a bad neighborhood, or move in with him. Complicating things is Jack, who already lives there. |
| 3 | 3 | Head Case | 1998-10-05 | 30 | Grace has issues with her tiny bathroom after moving in with Will, who has a large one. |
| 4 | 4 | Between a Rock and Harlin's Place | 1998-10-12 | 30 | Grace decorates Harlin's apartment in an extreme cowboy fashion, which Will finds to be too excessive. Jack decides on a career in singing and gets Karen to help him. |
| 5 | 5 | Boo! Humbug | 1998-10-26 | 30 | Will and Grace get stuck taking Harlin's kids trick or treating. |
| 6 | 6 | William, Tell | 1998-11-09 | 30 | Grace gets paranoid after Will takes on Karen as a client and refuses to tell her due to lawyer confidentiality. |
| 7 | 7 | Where There's a Will, There's No Way | 1998-11-16 | 30 | Grace thinks her friendship with Will is keeping her from having fun and stops doing things with him. Will has to help Jack when the IRS comes after him. |
| 8 | 8 | The Buying Game | 1998-11-30 | 30 | Will assists Grace in buying her office space, but Grace gets insulted at his way of doing things. Karen helps Jack learn massage. |
| 9 | 9 | The Truth About Will & Dogs | 1998-12-15 | 30 | Will finds himself dealing with dog issues when Grace brings one home. |
| 10 | 10 | The Big Vent | 1999-01-05 | 30 | Will and Grace become addicted to a real life soap opera that they can hear through a vent in their floor. Jack puts on a play that he bases on his friends. |
| 11 | 11 | Will on Ice | 1999-01-12 | 30 | Will gets taken to Champions on Ice for his birthday, even though he's just wanting to spend a quiet evening at home. |
| 12 | 12 | My Fair Maid-y | 1999-02-02 | 30 | Will hires a maid that Grace initially doesn't want, but ends up being reliant on for her decorating work. |
| 13 | 13 | The Unsinkable Mommy Adler | 1999-02-09 | 30 | Grace's interfering mother visits, and Grace realizes she may be becoming just like her. |
| 14 | 14 | Big Brother Is Coming: Part I | 1999-02-16 | 30 | Grace runs into Will's estranged brother, sparking tension when she invites him to Jack's birthday party in order to get him and Will speaking again. |
| 15 | 15 | Big Brother Is Coming: Part II | 1999-02-23 | 30 | Will is not happy when he learns that Grace and his brother Sam spent the night together. Karen helps Jack accept that he has turned 30. |
| 16 | 16 | Yours, Mine or Ours | 1999-03-02 | 30 | Will and Grace get a surprise when they find they both have what they think is a date with the same guy. |
| 17 | 17 | Secrets & Lays | 1999-03-23 | 30 | Will, Grace, Jack, and Karen spend a weekend together in a cabin in Vermont. |
| 18 | 18 | Grace, Replaced | 1999-04-08 | 30 | When Grace is too busy with work to spend time with Will, Will builds a friendship with Val, a neighbor. |
| 19 | 19 | Will Works Out | 1999-04-22 | 30 | Will takes Jack to his gym, but is embarrassed by Jack's overly gay behavior. |
| 20 | 20 | Saving Grace | 1999-04-29 | 30 | An arrogant and overbearing client lets Grace design his apartment, but only on the condition that she gets Will to go on a date with him. |
| 21 | 21 | Alley Cats | 1999-05-06 | 30 | Rob and Ellen want to stop having game nights with Will and Grace due to Grace's poor behavior when she plays. |
| 22 | 22 | Object of My Rejection | 1999-05-13 | 30 | Grace is dating her ex again, which Will thinks is wrong but tries not to interfere. Karen's maid Rosario risks being deported, so Jack agrees to marry her. |
Season 2
| Episode No. | No. Overall | Title | Airdate | Runtime | Summary |
| --- | --- | --- | --- | --- | --- |
| 1 | 23 | Guess Who's Not Coming to Dinner | 1999-09-21 | 30 | Grace finds herself still too reliant on Will even though she's moved out of his apartment... and across the hall. Jack moves in with Rosario to fool the INS. |
| 2 | 24 | Election | 1999-09-28 | 30 | Grace runs for president of the building's tenant association when she feels Will is abusing the position. |
| 3 | 25 | Das Boob | 1999-11-02 | 30 | Grace tries to keep up appearances when a flattering newspaper photo makes her appear to have larger breasts than she actually does. |
| 4 | 26 | Whose Mom Is It Anyway? | 1999-11-09 | 30 | Grace gets upset when her mother's normal attempts to set her up with a man turn into her mother setting up a man with Will. |
| 5 | 27 | Polk Defeats Truman | 1999-11-16 | 30 | Grace attempts to stop Will from making a bad decision to drop all of his clients to focus more on his biggest client Harlin. |
| 6 | 28 | To Serve and Disinfect | 1999-11-23 | 30 | Unemployed, Will agrees to help Jack as a caterer. Unfortunately the catered event is for the American Bar Association. |
| 7 | 29 | Homo for the Holidays | 1999-11-25 | 30 | Jack's mother comes to visit for the holidays, but Will and Grace are surprised to find out she doesn't know Jack is gay. |
| 8 | 30 | Terms of Employment | 1999-11-30 | 30 | Will is stuck between a rock and a hard place when he is asked to represent Grace against a powerful lawyer who refused to pay her. |
| 9 | 31 | I Never Promised You an Olive Garden | 1999-12-14 | 30 | Bored with Rob and Ellen, Will and Grace find a new couple to do things with. |
| 10 | 32 | Tea and a Total Lack of Sympathy | 2000-01-11 | 30 | Grace and Jack get on their favorite TV show, Antiques on the Road. |
| 11 | 33 | Seeds of Discontent | 2000-01-25 | 30 | Will's best friend from high school turns up, and wants Will's sperm to have a baby. Grace has problems with that. |
| 12 | 34 | He's Come Undone | 2000-02-08 | 30 | Will sees a therapist when his erotic dreams start featuring Grace. |
| 13 | 35 | Oh Dad, Poor Dad, He's Kept Me in the Closet and I'm So Sad | 2000-02-15 | 30 | Will gets upset when he finds out his father has told friends that he's married to Grace rather than that he's gay. |
| 14 | 36 | Acting Out | 2000-02-22 | 30 | Will and Jack complain to the "Today" show's Al Roker after a scheduled kiss between gay men does not air. |
| 15 | 37 | Advise & Resent | 2000-02-29 | 30 | Will gets advice from Jack on how to handle a blind date arranged by his boss. |
| 16 | 38 | Hey La, Hey La, My Ex-Boyfriend's Back | 2000-03-14 | 30 | Will's former boyfriend is back in town and may want to rekindle their relationship. |
| 17 | 39 | The Hospital Show | 2000-03-28 | 30 | After Karen's husband suffers a heart attack, there is speculation on whom she will turn to for support. |
| 18 | 40 | Sweet (and Sour) Charity | 2000-04-04 | 30 | Charity work disrupts an attempt to see a concert that Will and Grace won tickets for in a radio contest. |
| 19 | 41 | An Affair to Forget | 2000-04-18 | 30 | As Rob and Ellen are about to get married, Ellen finds out her maid of honor Grace once had a fling with Rob. |
| 20 | 42 | Girls, Interrupted | 2000-05-02 | 30 | Grace and Val have a fun time together despite their rocky history, but Will thinks Val is stealing from them. Jack falls for a man who leads a religious group for "former gays", and pretends to act straight to get in the group and attract him. |
| 21 | 43 | There But for the Grace of Grace | 2000-05-09 | 30 | Will and Grace end up seeing a couple who are an older version of themselves. Karen seeks help from Jack and Ben in making a homecooked meal for Stan for his birthday. |
| 22 | 44 | My Best Friend's Tush | 2000-05-16 | 30 | Grace has to compete against Helena Barnes (Joan Collins) for a design client. Karen helps her dig up dirt on Helena. |
| 23 | 45 | Ben? Her?: Part 1 | 2000-05-23 | 30 | Grace and Ben end up dating after meeting when Will invites Ben over for dinner. It may mean more to Grace than Ben. Jack finds out Rosario has a lover. |
| 24 | 46 | Ben? Her?: Part 2 | 2000-05-23 | 30 | Grace and Ben end up dating after meeting when Will invites Ben over for dinner. It may mean more to Grace than Ben. Jack finds out Rosario has a lover. |
Season 3
| Episode No. | No. Overall | Title | Airdate | Runtime | Summary |
| --- | --- | --- | --- | --- | --- |
| 1 | 47 | New Will City | 2000-10-12 | 30 | Grace can't decide between Josh and Ben. Will returns home to find himself jealous over the bond Grace and Jack built while he was gone. |
| 2 | 48 | Fear & Clothing | 2000-10-19 | 30 | After Grace has a breakin attempt, she stays with Will, who is going mad at having both her and Jack living with him. |
| 3 | 49 | Husbands & Trophy Wives | 2000-10-19 | 30 | Will and Jack go to visit old friends that they soon discover aren't the party animals they used to be. |
| 4 | 50 | Girl Trouble | 2000-10-26 | 30 | Grace gets a design intern who is quickly turned astray by Karen. |
| 5 | 51 | Grace 0, Jack 2000 | 2000-11-02 | 30 | Grace is determined to end things with Ben. Jack finally finds success in his shows, but at Will's expense. |
| 6 | 52 | Love Plus One | 2000-11-09 | 30 | Grace gets offered to join in a three-way with an ex-boyfriend and his wife. When Will and Karen mock the mere thought of her doing such a thing, Grace tries to prove them wrong. |
| 7 | 53 | Gypsies, Tramps & Weed | 2000-11-16 | 30 | Will gets a free certificate to visit a psychic. Grace hires a waiter that she was responsible for getting fired, but it turns out he already has some work on the side. |
| 8 | 54 | Lows in the Mid-Eighties (1) | 2000-11-23 | 30 | Flashback to Thanksgiving 1985, when Grace is wanting to take her college boyfriend to meet her parents, but Will is realizing he may be gay and attempts to get help with that from Jack. |
| 9 | 55 | Lows in the Mid-Eighties (2) | 2000-11-23 | 30 | Flashback to Thanksgiving 1985, when Grace is wanting to take her college boyfriend to meet her parents, but Will is realizing he may be gay and attempts to get help with that from Jack. |
| 10 | 56 | Three's a Crowd, Six is a Freak Show | 2000-12-14 | 30 | Will and Jack are looking to date the same guy. Grace can't handle the man she's dating has six toes on one foot. |
| 11 | 57 | Coffee & Commitment | 2001-01-04 | 30 | Karen deals with a coffee-addicted Jack. Will and Grace find themselves arguing when participating in a union ceremony of two friends. |
| 12 | 58 | Swimmin' Pools... Movie Stars | 2001-01-11 | 30 | Will and Grace wind up on Sandra Bernhard's bad side when she tries to sell her apartment. |
| 13 | 59 | Crazy in Love | 2001-02-01 | 30 | Will attempts to impress a man who's a sportscaster, and Grace has to help him be more athletic. |
| 14 | 60 | Brothers, a Love Story | 2001-02-08 | 30 | Will struggles with his new relationship with Matt, who is still "in the closet" and refers to Will as his brother. |
| 15 | 61 | My Uncle the Car | 2001-02-15 | 30 | Grace feels guilty about selling her deceased uncle's car, and tries to get it back after Will sells it to a nun. |
| 16 | 62 | Cheaters (1) | 2001-02-22 | 30 | While Will's father is found to be cheating on his wife, Karen suspects Stan is cheating when she misunderstands something Grace says. |
| 17 | 63 | Cheaters (2) | 2001-02-22 | 30 | While Will's father is found to be cheating on his wife, Karen suspects Stan is cheating when she misunderstands something Grace says. |
| 18 | 64 | Mad Dogs & Average Men | 2001-03-15 | 30 | Will finds it difficult to break up with a guy he's bored with because he loves the man's dog so much. |
| 19 | 65 | Poker? I Don't Even Like Her | 2001-03-29 | 30 | Grace fights to stay in the poker games with Will and his friends when they tire of her behavior in the games. |
| 20 | 66 | An Old-Fashioned Piano Party | 2001-04-19 | 30 | Grace buys a piano thinking it will strengthen her bond with Will when she begins to think they are drifting apart. Upset at being dumped by his latest interest, Will starts writing trashy stories which capture Karen's attention. |
| 21 | 67 | The Young & the Tactless | 2001-04-26 | 30 | Grace deals with a tacky new neighbor Nathan. |
| 22 | 68 | Alice Doesn't Lisp Here Anymore | 2001-05-03 | 30 | Grace goes to the funeral of a past school mate that she used to make fun of. |
| 23 | 69 | Last of the Really Odd Lovers | 2001-05-10 | 30 | Grace desperately tries to keep her romance with Nathan a secret out of embarrassment. |
| 24 | 70 | Sons & Lovers (1) | 2001-05-17 | 30 | Jack attempts to finally meet his father. Nathan moves in with Grace out of necessity and Grace has to deal with the resentment between him and Will. |
| 25 | 71 | Sons & Lovers (2) | 2001-05-17 | 30 | Jack attempts to finally meet his father. Nathan moves in with Grace out of necessity and Grace has to deal with the resentment between him and Will. |
Season 4
| Episode No. | No. Overall | Title | Airdate | Runtime | Summary |
| --- | --- | --- | --- | --- | --- |
| 1 | 72 | The Third Wheel Gets the Grace | 2001-09-27 | 30 | Will and Grace resume their chummy relationship, leaving Nathan feeling left out in the cold; Jack and his son go school shopping. |
| 2 | 73 | Past & Presents | 2001-10-04 | 30 | Will suffers flashbacks when a childhood bully is hired by his law firm. |
| 3 | 74 | Crouching Father, Hidden Husband | 2001-10-11 | 30 | Jack coerces Grace into posing as his son Elliot's date to a school dance. |
| 4 | 75 | Prison Blues | 2001-10-18 | 30 | When Stan is arrested for tax evasion, Grace moves into Karen's apartment to help her worried friend. |
| 5 | 76 | Loose Lips Sink Relationships | 2001-10-25 | 30 | Jack sets up unsuspecting Will on a date with a smitten supervisor; Grace and Nathan swap sexual histories. |
| 6 | 77 | Rules of Engagement | 2001-11-01 | 30 | Nathan's marriage proposal doesn't fulfill Grace's childhood fantasy, and she finds it dispiriting. |
| 7 | 78 | Bed, Bath & Beyond | 2001-11-08 | 30 | Will, Jack and Karen try and rouse a devastated and bed-ridden Grace after she loses her boyfriend, Nathan. |
| 8 | 79 | Star-Spangled Banter | 2001-11-15 | 30 | Will and Grace back different candidates for the upcoming mayoral election. |
| 9 | 80 | Moveable Feast (1) | 2001-11-22 | 30 | Will, Grace, Jack and Karen make a day of it as they head to Thanksgiving get-togethers at the houses of their respective families. |
| 10 | 81 | Moveable Feast (2) | 2001-11-22 | 30 | Will, Grace, Jack and Karen make a day of it as they head to Thanksgiving get-togethers at the houses of their respective families. |
| 11 | 82 | Stakin' Care of Business | 2001-12-06 | 30 | At the gym, Will sees a man who seems familiar, while Jack tries to popularize a new saying. |
| 12 | 83 | Jingle Balls | 2001-12-13 | 30 | Grace is hired to decorate the windows at Barney's; Will meets a ballet dancer and is too embarrassed to introduce his friends. |
| 13 | 84 | Whoa, Nelly | 2002-01-10 | 30 | Grace schemes to hook up the mistress of Will's father with another man in order to break up the relationship. |
| 14 | 85 | Grace in the Hole | 2002-01-17 | 30 | After rediscovering a handsome high-school friend who's doing time, Grace dreams of their life together outside the Big House. |
| 15 | 86 | Dyeing is Easy, Comedy is Hard | 2002-01-31 | 30 | Grace reveals her ex-boyfriend's faults to his bride at the wedding rehearsal; Elliot's mother (Rosie O'Donnell) demands that Jack never see him again. |
| 16 | 87 | A Chorus Lie | 2002-02-07 | 30 | Jack uses Grace as bait to expose a rival (Matt Damon) as heterosexual in order to secure a spot in a gay men's chorus. |
| 17 | 88 | Someone Old, Someplace New | 2002-02-28 | 30 | Will and Grace try to find more expansive digs despite the efforts of Sandra Bernhard; Jack stumbles across Karen's lowlife mother. |
| 18 | 89 | Something Borrowed, Someone's Due | 2002-03-07 | 30 | Moving into their new dream apartment makes Will and Grace homesick; Jack tries to reconcile Karen with her grifter mom. |
| 19 | 90 | Cheatin' Trouble Blues | 2002-03-28 | 30 | Will presents his newly reconciled parents with a cruise for their anniversary, but their individual secrets ruin his hopes. |
| 20 | 91 | Went to a Garden Potty | 2002-04-04 | 30 | Will salvages a cherished garden gnome in the aftermath of his parent's divorce; Jack's afraid of being typecast as a straight man. |
| 21 | 92 | He Shoots, They Snore | 2002-04-11 | 30 | When Jack works instead of taking his son to a basketball tournament, he learns from Will that he missed his son's first kiss with a girl. |
| 22 | 93 | Wedding Balls | 2002-04-18 | 30 | When the bride-to-be gets sick, Will persuades Grace to help plan the wedding for his visiting friends. |
| 23 | 94 | Fagel Attraction | 2002-04-25 | 30 | A detective helps Will search for his stolen computer; a crazy neighbor opens a business and prospers by stealing Grace's ideas. |
| 24 | 95 | Hocus Focus | 2002-05-02 | 30 | Will takes Grace to have her picture taken after he wins a sitting with an eccentric celebrity photographer. |
| 25 | 96 | A Buncha White Chicks Sittin' Around Talkin' | 2002-05-09 | 30 | Will wants Grace to be the mother of his baby; Jack and Karen are inspired to pursue their own goals. |
| 26 | 97 | A.I.: Artificial Insemination (1) | 2002-05-16 | 30 | Will and Grace vacillate on artificial or natural means of conceiving a baby; Jack receives career advice from his show-business idol, Cher. |
| 27 | 98 | A.I.: Artificial Insemination (2) | 2002-05-16 | 30 | Will and Grace vacillate on artificial or natural means of conceiving a baby; Jack receives career advice from his show-business idol, Cher. |
Season 5
| Episode No. | No. Overall | Title | Airdate | Runtime | Summary |
| --- | --- | --- | --- | --- | --- |
| 1 | 99 | ... And the Horse He Rode in On | 2002-09-26 | 30 | A dashing doctor on horseback rescues Grace; Karen debates cheating on her imprisoned husband with hot-blooded suitor Lionel. |
| 2 | 100 | Bacon and Eggs | 2002-10-03 | 30 | Stalking Kevin Bacon pays off for Jack when he is hired as the actor's personal assistant; Will and Grace pursue parenthood. |
| 3 | 101 | The Kid Stays Out of the Picture | 2002-10-10 | 30 | Smitten with the handsome doctor (Harry Connick Jr.), Grace stalls for time to reconsider having a baby with Will. |
| 4 | 102 | Humongous Growth | 2002-10-17 | 30 | |
| 5 | 103 | It's the Gay Pumpkin, Charlie Brown | 2002-10-31 | 30 | |
| 6 | 104 | Boardroom & a Parked Place | 2002-11-07 | 30 | |
| 7 | 105 | The Needle & Omelet's Done | 2002-11-14 | 30 | |
| 8 | 106 | Marry Me a Little | 2002-11-21 | 30 | |
| 9 | 107 | Marry Me a Little More | 2002-11-21 | 30 | |
| 10 | 108 | The Honeymoon's Over | 2002-12-05 | 30 | |
| 11 | 109 | All About Christmas Eve | 2002-12-12 | 30 | |
| 12 | 110 | Field of Queens | 2003-01-09 | 30 | |
| 13 | 111 | Fagmalion Part One: Gay It Forward | 2003-01-16 | 30 | |
| 14 | 112 | Fagmalion Part Two: Attack of the Clones | 2003-01-30 | 30 | |
| 15 | 113 | Homojo | 2003-02-06 | 30 | |
| 16 | 114 | Women & Children First | 2003-02-13 | 30 | |
| 17 | 115 | Fagmalion Part Three: Bye, Bye, Beardy | 2003-02-20 | 30 | |
| 18 | 116 | Fagmalion Part Four: The Guy Who Loved Me | 2003-03-13 | 30 | |
| 19 | 117 | Sex, Losers, & Videotape | 2003-04-03 | 30 | |
| 20 | 118 | Leo Unwrapped | 2003-04-17 | 30 | |
| 21 | 119 | Dolls & Dolls | 2003-04-24 | 30 | |
| 22 | 120 | May Divorce Be with You | 2003-05-01 | 30 | |
| 23 | 121 | 23 | 2003-05-08 | 30 | |
| 24 | 122 | 24 | 2003-05-15 | 30 | |
Season 6
| Episode No. | No. Overall | Title | Airdate | Runtime | Summary |
| --- | --- | --- | --- | --- | --- |
| 1 | 123 | Dames at Sea | 2003-09-25 | 30 | |
| 2 | 124 | Last Ex to Brooklyn | 2003-10-02 | 30 | |
| 3 | 125 | Home Court Disadvantage | 2003-10-09 | 30 | |
| 4 | 126 | Me & Mr. Jones | 2003-10-23 | 30 | |
| 5 | 127 | A-Story, Bee-Story | 2003-10-30 | 30 | |
| 6 | 128 | Heart Like a Wheelchair | 2003-11-06 | 30 | |
| 7 | 129 | Nice in White Satin | 2003-11-13 | 30 | |
| 8 | 130 | Swimming from Cambodia | 2003-11-20 | 30 | |
| 9 | 131 | Strangers with Candice | 2003-12-04 | 30 | |
| 10 | 132 | Fanilow | 2003-12-11 | 30 | |
| 11 | 133 | The Accidental Tsuris | 2004-01-15 | 30 | |
| 12 | 134 | A Gay/December Romance | 2004-01-22 | 30 | |
| 13 | 135 | Ice Cream Balls | 2004-02-10 | 30 | |
| 14 | 136 | Looking for Mr. Good Enough | 2004-02-19 | 30 | |
| 15 | 137 | Flip-Flop: Part 1 | 2004-02-26 | 30 | |
| 16 | 138 | Flip-Flop: Part 2 | 2004-03-04 | 30 | |
| 17 | 139 | East Side Story | 2004-03-11 | 30 | |
| 18 | 140 | Courting Disaster | 2004-03-18 | 30 | |
| 19 | 141 | No Sex 'n the City | 2004-03-25 | 30 | |
| 20 | 142 | Fred Astaire & Ginger Chicken | 2004-04-01 | 30 | |
| 21 | 143 | I Never Cheered for My Father | 2004-04-08 | 30 | |
| 22 | 144 | Speechless | 2004-04-22 | 30 | |
| 23 | 145 | I Do, Oh, No, You Di-in't: Part 1 | 2004-04-29 | 30 | |
| 24 | 146 | I Do, Oh, No, You Di-in't: Part 2 | 2004-04-29 | 30 | |
Season 7
| Episode No. | No. Overall | Title | Airdate | Runtime | Summary |
| --- | --- | --- | --- | --- | --- |
| 1 | 147 | FYI: I Hurt, Too | 2004-09-16 | 30 | Continuing the storyline from May's season finale, when Jennifer Lopez sang at Karen's wedding, the season premiere finds Lopez back in New York after concluding her concert tour. But Lopez can't seem to escape Karen, who recruits Jack to convince the singer to listen to Karen's newly written song, "I Hurt, Too." Meanwhile, Grace takes out her frustrations over her cheating husband Leo on a beat-up Will. |
| 2 | 148 | Back Up Dancer | 2004-09-23 | 30 | After Jack took off as a backup dancer with iconic pop star Jennifer Lopez in last season's finale, he now reappears in the same role -- but as part of Jackson's performance tour. Elsewhere, Will and Grace try to get back to business as usual and mend Grace's broken heart. Will Arnet ("Arrested Development") and Bobby Cannavalle ("The Station Agent") guest-star. |
| 3 | 149 | One Gay at a Time | 2004-09-30 | 30 | Grace has a surprise reunion with Val as she attempts to steal doughnuts at an AA meeting. She gets hooked on AA meetings for free therapy and food and Val and Karen have a confrontation which leads to Grace's exposure as a fraud. Meanwhile, Will and Jack attend a gay television focus group, only to have Will kicked out and Jack hired as VP of New Programming. |
| 4 | 150 | Company | 2004-10-07 | 30 | When Will and Grace meet a stranger named Ned in the elevator, Grace accuses Will of being too nice to people he doesn't know. While Grace befriends Ned and invites him to dinner, Will makes some nasty remarks about him, but they soon discover that Ned's not the best company to keep. Meanwhile, Jack is having trouble at his new company, A GAY NETWORK, because he feels he can't relate to his co-workers after they mock him about his Cher doll. Karen and Rosario lend some much-needed support. |
| 5 | 151 | Key Party | 2004-10-14 | 30 | It's Will's birthday and everyone is in the mood for a happy birthday celebration, although Will is a bit hesitant because he has never had a happy birthday. Now that he is in a good relationship with his new boyfriend Vince, Will decides to give his birthday a chance. Grace runs into Vince shopping and notices that he has bought Will a key chain -- in the hopes of giving Will the key to his heart or apartment. Meanwhile, Jack and Karen commission an artist to draw Will naked for his birthday. Karen also learns that she is not quite over Stan when Rosario serenades Will with one of Stan's favorite songs. |
| 6 | 152 | The Newlydreads | 2004-10-21 | 30 | Will convinces Jack to help a local gay bookstore owner save his store from closing. Meanwhile, Graces' first design job after her divorce is for a young, obnoxiously- in-love newlywed couple. After a few conversations with the couple Grace decides she cannot do the job because she cannot bear being around them. Karen decides to help Grace out and completes the job for her. |
| 7 | 153 | Will & Grace & Vince & Nadine | 2004-11-04 | 30 | When Will and Grace meet Vince's best female friend, Nadine, they notice some striking similarities with their own relationship. Meanwhile, Karen is still angry with Grace and decides to leave the interior design firm when Jack comes to her rescue and hires her to be his new assistant at "Out TV.". |
| 8 | 154 | Saving Grace, Again: Part 1 | 2004-11-11 | 30 | Grace comes home from a great date and listens to a staticy message she's received from Leo. She thinks Leo is telling her happy anniversary and that he wants to meet on the top of the Peninsula hotel as they had always planned. Grace hides the message from Will, but when Will learns about it, he decides to take grace to the Berkshires to get her mind off of Leo. He convinces her that one romantic gestures is not going to make up for his cheating. Grace seems to agree but secretly takes the answering machine with her as they head out on the road trip. Meanwhile, Karen and Jack try to set each other up. However, after Karen gets paired with her gardner and Jack is set up with a straight, married guy, Jack and Karen decide they are the best people for each other. |
| 9 | 155 | Saving Grace, Again: Part 2 | 2004-11-18 | 30 | Will, Grace, Jack and Karen go on a road trip for Grace's get away weekend -- a weekend devoted to not mentioning the name "Leo." Jack and Karen hate the car ride and decide to bail on the plan. Elsewhere, when Jack spots Peter a "sinfully delicious" man who Jack remembers from a cocoa commercial when he was a kid, he recruits him to be the new face of "Out TV," much to the surprise of Rip Taylor who also wants the gig. |
| 10 | 156 | Queens for a Day (1) | 2004-11-25 | 30 | When Vince's mother injures her leg and is unable to make her traditional Italian Thanksgiving, Will comes to the rescue by offering to make his own special dinner, but Vince's mother refuses to give Will any credit. Meanwhile, Jack gives Vince's sister Ro a few pointers on a big secret she is keeping from her family and fiancée. Elsewhere, Grace and Karen get very cozy with Vince's much younger brother. |
| 11 | 157 | Queens for a Day (2) | 2004-11-25 | 30 | |
| 12 | 158 | Christmas Break | 2004-12-09 | 30 | Grace attends a holiday party at Will's mother Marilyn's home and accidentally breaks a treasured Lladro figurine. Will convinces Grace not to tell his mother and to blame the accident on one of the other guests at the party. Elsewhere, Karen's stepdaughter, Olivia, comes to stay for the Christmas holiday. While lunching at the mall they start making fun of people, but Karen's remarks are especially mean and Olivia and her friends take offense. Paolo Presta, who won a guest appearance on "Will & Grace" from Oprah on her "Oprah's Wildest Dreams Show,". |
| 13 | 159 | Board Games | 2005-01-06 | 30 | Scott Woolley, an old high school classmate seeks revenge on Karen for ruining his senior year by trying to become President of Walker Inc. After Scott prepares a presentation that wows the board of Walker Inc.,he takes over conrol of teh company, much to karen's dismay. Meanwhile, Jack and Grace take the day off of work to go to the movies. While at the supermarket getting snacks, they run into Vince and his co-worker and assume that Vince is cheating on Will. |
| 14 | 160 | Partners | 2005-01-13 | 30 | Will is up for partner at his law firm. His boss, Margot, invites the candidates for partner to a dinner at her house, where she will ultimately make the final decision. Will, who is worried that Vince will ruin his chances of getting the promotion, is reluctant to bring him as his date. Grace also attends Margot's dinner party under the pretense that Margot has set her up on a blind date. Once there, Grace realizes the blind date is with Margot's husband. Elsewhere, Rosario becomes sick and Karen refuses to believe she is really ill. |
| 15 | 161 | Bully Woolley | 2005-02-03 | 30 | Scott Woolley, under the alias, Haley Joel Osment, hires Grace to design his new restaurant under the condition Grace fires Karen from her design firm. Grace later tells Karen about the incident and they realize the man that hired Grace is really Scott Woolley. Grace and Karen decide to trap him in his lie. Meanwhile, Jack takes Will out for a boys' night to get his mind off of Vince, but ends up abandoning Will at the club. Will upset over being dumped at the club confronts Jack about his behavior. In an effort to make it up to Will, Jack takes him out to lunch and tries to ignore everyone around him except, Will. The task becomes incredibly difficult once Jack realizes Patti Lupone 9guest star as herself) has entered the restaurant. The waiter at the restaurant request Patti sing, "Don't Cry for Me Argentina". Before she sings she asks the surrounding patrons, including Jack, if it's all right with everyone if she sings. Jack, trying to ignore her request goes off on her. Will impressed by Jack's behavior is touched, thus proving Jack truly does cares for him. As Jack's reward, Will let's him cut a piece of Patti's hair to add to his wig collection. |
| 16 | 162 | Dance Cards & Greeting Cards | 2005-02-10 | 30 | Valentine's Day is full of surprises. Grace's tries to ignore the greeting card holiday but romantic urges eventually send her into the arms of the enemy -- none other than Nick a hunky greeting card writer. In a dramatic change of events, Karen's former nemesis Scott Wooley tries to win her heart by showering her with gifts but Karen's eyes are on larger things, -- her new overweight internet date. Elsewhere, after dancing with a lesbian couple (guest stars Chita Rivera & Michelle Lee) Will and Jack find comfort in each other's arms for the Valentine's Day spotlight dance. |
| 17 | 163 | The Birds & the Bees | 2005-02-17 | 30 | Grace drags Will along to keep her in check during her first date with Nick only to leave a heated Will at his table for one. Meanwhile, Karen hatches a wild plan to get Jack a date with Aaron, the neighborhood bird enthusiast, only to ruffle some feathers when things don't quite go as planned. |
| 18 | 164 | The Fabulous Baker Boy | 2005-02-24 | 30 | Will agrees to fire Karen's pastry chef until the baker cooks up a delectable love triangle for the three of them. Meanwhile, Grace enlists Jack's help in launching boyfriend Nick's career as a television writer but Jack shatters Nick's script-writing dreams. |
| 19 | 165 | Sour Balls | 2005-03-17 | 30 | Jack convinces Will that they need a change of scenery and should buy a vacation home in Loudon Falls, an up-and-coming gay community. After purchasing a new pad, the duo find out that it is not quite the gay getaway they had imagined. Instead, Jack landed the two in a blue collar town just two hours away from the newest gay hotspot. Meanwhile, Karen befriends Ellen, Grace's (Debra Messing) friend who is having marital problems, and takes her out on the town to drink her problems away. |
| 20 | 166 | The Blonde Leading the Blind | 2005-04-21 | 30 | BLIND THERAPY -- SHARON STONE GUEST STARS AS A TOUGH LOVE THERAPIST -- When Will convinces Grace to see his therapist, Dr. Georgia Keller, he becomes increasingly jealous when the two women form an instant friendship. Grace and Will begin to compete fiercely for Georgia's attention -- and a place in her upcoming book. Meanwhile, glasses bring Karen to a whole new level of clarity and she becomes overly critical of Jack. |
| 21 | 167 | It's a Dad, Dad, Dad, Dad World | 2005-05-05 | 30 | When Grace convinces Karen to accompany her to her father Martin's birthday bash, the situation turns awkward when it is just the three of them. Struggling to gain the attention of her seemingly aloof father, Grace tags along with him to the golf range in hopes of scoring some quality bonding time. Meanwhile, Karen keeps herself entertained with Martin's buddy, Burt Wolfe. Excited about the date that Jack has arranged for him, Will discovers the true meaning of the phrase "blind date.". |
| 22 | 168 | From Queer to Eternity | 2005-05-10 | 30 | A WILL OF THEIR OWN -- BLYTHE DANNER GUEST STARS -- After a near-death experience in a jean boutique, Grace decides to write her will and enlists Will's (Eric McCormack) legal expertise. To make sure she's fair when bequeathing her money, Grace visits Will's mother (guest star Blythe Danner) to find out how much Will plans to leave her and is shocked by what she finds. Thanks to Grace, Will also takes a look at his life and decides it's time to make a life altering career move. Meanwhile, Jack and Karen find an imposter teaching Jack's McFarland Method of acting. Realizing he needs new material to get back into teaching, Jack changes his method to win back his students. |
| 23 | 169 | Friends with Benefits | 2005-05-19 | 30 | Having quit his job at the law firm, Will turns to a career in writing where he catches the eye of Malcolm, who claims he has high-profile connections. But when his writing career fails, Malcolm has another job offer for Will. Meanwhile, Tom, an old flame from college, returns to ask Grace to design a hotel that he and his wife just bought, only to discover that there are still feelings between the two of them. Jack struggles to produce his latest show for OutTV, but spoiled child star Randall fails to embody Jack's vision. Under threat of a lawsuit, Karen is forced to publicly apologize to Beverly for an embarrassing rumor, but Karen has a different announcement in mind. |
| 24 | 170 | Kiss and Tell | 2005-05-19 | 30 | After his first day, Will becomes suspicious of his new job, especially when he finds himself in an empty office with no coworkers, a German Shepard, and a Russian-speaking thug. When Will confronts his new boss Malcolm, he discovers a startling secret about an old friend. Meanwhile, Grace quits the hotel design job when Tom can no longer hide his feelings for her. At OutTV, Jack has been promoted to host of his own show, "JackTalk," and is reveling in his newfound celebrity, until the network tells him to split the spotlight with his new co-host, Karen. |
Season 8
| Episode No. | No. Overall | Title | Airdate | Runtime | Summary |
| --- | --- | --- | --- | --- | --- |
| 1 | 171 | Alive and Schticking | 2005-09-29 | 30 | Grace contemplates having an affair with a married man (guest star Eric Stoltz). Elsewhere, Jack begins new career as a host of his new talk show "Jack Talk." Will gets some advice from Malcolm and tries to hide from Karen the fact that Stan is alive. |
| 2 | 172 | I Second That Emotion | 2005-10-06 | 30 | Will makes it his own personal mission to emotionally heal Karen when he suspects that she is more upset about Stanley being alive than she's actually letting on. Surprisingly for him, he discovers a few areas where he needs some healing of his own. Meanwhile, Grace becomes the target of rage from gay men all over New York when her comments on Jack's (Sean Hayes) talk show are misconstrued during editing. |
| 3 | 173 | The Old Man & the Sea | 2005-10-13 | 30 | When Jack learns that Will never learned to swim, Jack insists that he teach Will how. Meanwhile, Karen sets Grace up on a blind date with one of Malcolms friends, but Grace can't stand him or his penchant for bad poetry during their seemingly never-ending nine-course dinner. |
| 4 | 174 | Steams Like Old Times | 2005-10-20 | 30 | Karen is finally forced to come to terms with her feelings for her presumed-dead husband when Jack surprisingly tells her he thinks she belongs with Stanley, not Malcolm. Karen is adamant that she will never forgive Stan and wants nothing to do with him-until Malcolm informs her that Stan has given her to him without a fight. Meanwhile, the new, charitable Will begins doting on the elderly Clyde and invites him to the Tenth Anniversary Game Night Spectacular, much to Grace's (Debra Messing) dislike. He is worried that he will end up like Clyde one day-a lonely old gay, but it turns out that the old man and Will don't have as much in common as originally thought. |
| 5 | 175 | The Hole Truth | 2005-11-03 | 30 | The day before Will's (Eric McCormack) charity auction and carnival, Jack meets and begins dating Baby Glenn, who is still riding his fifteen minutes of fame from when he got trapped in a hole for three days in the eighties. The two "celebrities" agree to be auctioned off for charity - Baby Glenn's fans spend over a thousand dollars, but Jack begins to question his own notoriety when no one bids on him. Meanwhile, Karen just can't force herself to break up with Malcolm, so to soften the blow she recruits Grace to be his date to the carnival. But Grace can't stand his weird quirks and clingy personality and finally makes Karen confront him. |
| 6 | 176 | Love Is in the Airplane | 2005-11-10 | 30 | While en route to London, Will and Grace spot Grace's ex-husband Leo on their flight. Will charms a pair of gay flight attendants, who also happen to be dating, so he can smuggle Grace into first class to talk to Leo. Back in New York, Jack tries to reunite Karen and Rosario, but this proves difficult when their stubbornness outweighs his good intentions. Also complicating matters is Karen's new manipulative maid Leni, who is not anxious to give up her comfortable new job. |
| 7 | 177 | Birds of a Feather Boa | 2005-11-17 | 30 | When Jack decides on a whim to move, Will is excited at the thought of helping him look for a place. After becoming involved in a cause to save two gay penguins from being separated at the zoo, Will starts to think closely about his dear friendship with Jack and what it would mean if he no longer lived next door. Meanwhile, during an afternoon of shopping, Karen and Grace bump into pretentious socialite Beverly who invites the two ladies to attend his recently deceased wife's memorial celebration. When Grace decides to try on one of the dead wife's rare dresses before the ceremony, she experiences a wardrobe malfunction, which she must try to conceal. |
| 8 | 178 | Swish Out of Water | 2005-11-24 | 30 | Grace finds it impossible to put up with her mother Bobbi's (guest star Debbie Reynolds) constant nitpicking, so Jack takes it upon himself to help her because, according to him, no one knows how to be a good daughter better than a gay son. Jack subjects her to a barrage of Bobbi-esque insults until Grace finally learns what her mother really means underneath her harsh words. Meanwhile, Will's (Eric McCormack) first case at the Coalition for Justice is about tenants' rights, and the slumlord turns out to be none other than Karen. |
| 9 | 179 | A Little Christmas Queer | 2005-12-08 | 30 | While spending the holidays at Will's (Eric McCormack) mother Marilyn's (guest star Blythe Danner) house, Grace gets cozy with Will's brother and old flame Sam. Sam's adopted daughter finds a fan in Karen, who is intrigued by the little girl. Meanwhile, Jack helps Will's clearly gay ten-year-old nephew organize and perform a Christmas show, which Marilyn is thrilled about. Will is silently fuming, however, as Marilyn is much more tolerant of the young boy than she ever was of her own son. |
| 10 | 180 | Von Trapped | 2006-01-05 | 30 | The "Sound of Music Sing-Along" has come to town and no one is more excited than Grace. She plans for her and Will to attend the musical in character-like style by dressing up in costumes. However, her presumed-to-be fun night turns into a disaster when she ends up babysitting a group of children and Will accidentally goes to the wrong theater becoming further detained by James, a handsome man he meets. Meanwhile, Karen and Jack try to flee when she gets in trouble with the theater's manager, who blocks off the exits, trapping everyone inside and forcing them to plot their escape. |
| 11 | 181 | Bathroom Humor | 2006-01-12 | 30 | |
| 12 | 182 | Forbidden Fruit | 2006-01-19 | 30 | Grace is concerned and confused when Will so adamantly insists that she turn down her job offer from his former boss Margot, who has asked Grace to redecorate the law firm. When she takes the job after telling Will that she wouldn't, Grace learns some startling news that he has been hiding from her. Meanwhile, Jack discovers Karen's softer side when he finally sees what's inside the "forbidden room" at the Walker mansion. |
| 13 | 183 | Cop to It | 2006-01-26 | 30 | Will and Grace dread a dinner date with married friends Rob and Ellen who likely called the meeting to announce Ellen is pregnant yet again, but when the couple reveals that they are separated and loving it, Grace gets depressed. She's quickly distracted however when Will's cop ex-boyfriend, Vince, approaches their table as their server. Ignoring Rob and Ellen's big news, Will and Grace discuss how Vince must have gone off the deep end and quit the force after splitting with Will, and Vince's request to switch table assignments seems to confirm their thoughts. Elsewhere, Jack decides he needs to spice up "JackTalk" by pulling an Oprah and helping his fan, Tommy Shields, come out of the closet. Jack and Karen setup a bowling alley meeting with Tommy when Karen is recruited to join a woman's league game as an emergency fill-in. |
| 14 | 184 | I Love L. Gay | 2006-02-02 | 30 | Will, Karen, and a star struck Grace travel to Los Angeles to support Jack as he accepts a HAPI award for Best Local Cable Gay Talk Show Host. Coincidently, Will runs into James while in LA, but to his surprise James is Canadian and in jeopardy of being deported. After spending a perfect weekend together, Will and James find that they don't have to say good-bye to each other again when Grace makes a special proposal. |
| 15 | 185 | The Definition of Marriage | 2006-02-09 | 30 | |
| 16 | 186 | Grace Expectations | 2006-03-16 | 30 | A nervous but optimistic Grace decides it's finally time to tell Leo she is pregnant with his child, but when she finally works up enough courage to actually meet her ex-husband she receives some unexpected news. Meanwhile, Will is settling in comfortably with James until he reveals a side of himself unknown to Will. And as Jack attempts to document every moment of Grace's pregnancy for his talk show, Karen sulks alone, jealous over the good fortunes of her friends. |
| 17 | 187 | Cowboys & Iranians | 2006-03-23 | 30 | An ecstatic Jack coerces Will into coming out with him to a gay cowboy bar to meet his new boyfriend Travis. Will soon discovers that Travis is not as perfect as he seems and steps up to defend Jack's honor, which eventually leads to a raucous event - a bar fight. |
| 18 | 188 | Buy, Buy Baby | 2006-03-30 | 30 | After a large corporation takes over OutTV, Jack's talk show "JackTalk" is completely revamped. An immediate change comes when the new conservative owners hire Amber-Louise as "JackTalk's" new co-host. While Jack is deciding whether or not he'll stand up to his new bosses, Karen goes baby shopping. After seeing Grace so happy about her pregnancy, Karen decides she wants a baby of her own and offers to pay a make-up lady, Cricket, to carry one for her. |
| 19 | 189 | Blanket Apology | 2006-04-06 | 30 | After losing his job as the host of "JackTalk," Jack vows never to return to acting. An unrelenting Karen, however, will not let Jack give up on his passion and decides to do whatever it takes to get Jack to an audition. Meanwhile, Grace accompanies Will to dinner at his parents' home, but a simple dinner soon turns into a showdown between Will and his father when his dad decides to give Grace's unborn child Will's cherished baby blanket. |
| 20 | 190 | The Mourning Son | 2006-04-27 | 30 | Friends and family gather for the funeral of Will's father. During the reception everyone shares with Will fond last memories of his father, while Will's last memory of his father is not as pleasant. As he tries to come to terms with their last fight, Marilyn helps him realize the changes he must make in his life. Will's ex-boyfriend Vince also attends the funeral service. Meanwhile, Grace attempts to comfort the grieving younger members of the family and begins to doubt her ability to be a good mother. |
| 21 | 191 | Partners 'n Crime | 2006-05-04 | 30 | Will and Grace begin attending childbirth classes in preparation for the baby, but as Will and Vince take another chance at their relationship together, Grace starts to doubt whether Will is up for raising a child with her. Meanwhile, Karen looks to Jack for comfort as her marriage with Stan hits a bumpy road but finds that Jack is a little preoccupied with his new television show. |
| 22 | 192 | Whatever Happened to Baby Gin? | 2006-05-11 | 30 | Just as Will and Grace are settling into the idea of raising the baby together, Will's boyfriend Vince surprises him with an announcement that will ultimately lead Will to choose between his commitment to Grace and his relationship with Vince. Meanwhile, Karen shocks everyone when she announces that she has a sister, Gin, who was injured as a child during a game of Twister. Jack, on the other hand, is comforted by a man (guest star Josh Lucas) after a devastating discovery when his new show "The Badge" premieres. |
| 23 | 193 | The Finale (1) | 2006-05-18 | 30 | The culmination of eight seasons ends tonight with a one-hour series finale - will Will and Grace raise a child together and find ultimate happiness? Will Jack find anyone that loves him as much as he loves himself? Will Karen find true happiness with the absence of Stan? All these questions and more will be answered as this groundbreaking series concludes eight amazing seasons. |
| 24 | 194 | The Finale (2) | 2006-05-18 | 30 | |
Season 9
| Episode No. | No. Overall | Title | Airdate | Runtime | Summary |
| --- | --- | --- | --- | --- | --- |
| 1 | 195 | Eleven Years Later | 2017-09-28 | 30 | We pick up with Will, Grace, Jack, and Karen 11 years since we last saw them. Will and Grace both falter when their political beliefs are put to the test. Jack and Karen help Will and Grace hide their secret shame from each other, but the truth finally comes out. |
| 2 | 196 | Who's Your Daddy? | 2017-10-05 | 30 | Will and Jack try to date younger guys but find it challenging. Grace and Karen experience a crisis that reveals Grace's true feelings about Karen. |
| 3 | 197 | Emergency Contact | 2017-10-12 | 30 | Grace is shocked to find that the emergency contact called by her doctor's office is ex-husband Leo, not Will. Jack takes on a new job he never expected to love. Karen befriends a 12-year-old girl in the Bronx, despite her best efforts. |
| 4 | 198 | Grandpa Jack | 2017-10-19 | 30 | Jack is stunned to learn that his estranged son, Elliot has a son of his own, Skip. Moreover, Skip needs the kind of help only Will and Jack can provide. Grace and Karen behave badly with the hot new guy at work. |
| 5 | 199 | How to Succeed in Business Without Really Crying | 2017-10-26 | 30 | Grace tries for her biggest job yet: decorating a string of boutique hotels for an obnoxious mogul. Meanwhile, Will is surprised at his reaction to making Senior Partner; Beverly Leslie discloses his secret to Karen; and Jack owns half of a winning lottery ticket. |
| 6 | 200 | Rosario's Quinceañera | 2017-11-02 | 30 | When Karen's has trouble dealing with a personal tragedy, Will, Grace, and Jack's try to intervene. Will and Grace's new business relationship begins to show signs of stress. |
| 7 | 201 | A Gay Olde Christmas | 2017-12-05 | 30 | Will, Grace, Karen, and Jack wish they could have experienced Christmas in old New York City, but realize the past was not quite as romantic -- or open to diversity -- as they pictured it. |
| 8 | 202 | Friends and Lover | 2018-01-04 | 30 | Will and Grace try to convince themselves they are okay with dating the same man, the charismatic "Bad Boy of Bread". Jack and Karen get an annoying commercial jingle stuck in their heads and must seek medical attention. |
| 9 | 203 | There's Something About Larry | 2018-01-11 | 30 | Will and Grace's old friend Larry decides he's in love with Will. On Jack's first day as a Lyft driver, he hits his wacky neighbor Val. Karen steps in to bail out Jack, but then needs Jack to bail her out. |
| 10 | 204 | The Wedding | 2018-01-18 | 30 | Will, Grace, Jack, and Karen attend the wedding of Will's ex-boyfriend, Vince. While Grace tries to keep Will from making a scene, Jack learns that his wedding hook-up has many strings attached. |
| 11 | 205 | Staten Island Fairy | 2018-02-01 | 30 | Jack's intimacy issues are challenged by a closeted boyfriend. Will and Grace sell their new line of bedding on TV. |
| 12 | 206 | Three Wise Men | 2018-03-01 | 30 | Grace is horrified to realize that she's dated three men from the same family. Will and Karen get on each other's nerves at the office until they bond over watching -- and producing -- their own little telenovela. |
| 13 | 207 | Sweatshop Annie & the Annoying Baby Shower | 2018-03-08 | 30 | A baby shower makes Grace and Will question their life choices. Karen and Jack find a way to combine child labor with musical theater. |
| 14 | 208 | The Beefcake and the Cake Beef | 2018-03-15 | 30 | Will rekindles a relationship with his first love against Jack's advice. Grace reluctantly fights for Karen's civil rights when a bakery refuses to make a cake she wants. |
| 15 | 209 | One Job | 2018-03-29 | 30 | Grace brings Will for support when she goes home to celebrate her deceased mother's birthday. Jack's faith in love is crushed after breaking up with Drew and uncovering a secret in Karen's marriage. |
| 16 | 210 | It's a Family Affair | 2018-04-05 | 30 | Grace's father and Will's mother end up making a surprising and upsetting connection. Jack rebounds from his breakup with a new love. Karen must decide between her husband and her lover. |
Season 10
| Episode No. | No. Overall | Title | Airdate | Runtime | Summary |
| --- | --- | --- | --- | --- | --- |
| 1 | 211 | The West Side Curmudgeon | 2018-10-04 | 30 | Grace's accidental run-in with Noah, a curmudgeonly man she follows on Twitter, hints at a possible new love interest. Jack wants to look younger before meeting Estefan's family on Skype but makes a terrible first impression after overdoing the numbing cream before his facial procedure. Meanwhile, Will helps Karen protect the intellectual property rights of her most prized possession. |
| 2 | 212 | Where in the World Is Karen Walker? | 2018-10-11 | 30 | Will, Grace, and Jack are upset when they discover they've been too preoccupied with the changes in their own lives: Will teaching law at Columbia, Grace running for president of the New York Interior Designers Society, and Jack's new relationship with Estefan to even notice Karen has not been seen in days – ever since her husband found out about her affair with Malcolm. |
| 3 | 213 | Tex and the City | 2018-10-18 | 30 | Will and Jack visit Jack's grandson, Skip, in Texas to watch him perform at his church's talent show. But when Jack learns Skip plans on singing "Diamonds Are A Girl's Best Friend," he becomes afraid for his grandson's safety. Karen tags along to check out the portion of the border wall she sponsored, only to discover that Beverley Leslie has claimed it as his own. Back home, Grace and Noah try to figure out if something is wrong in their relationship because their numerous attempts to have sex have failed. |
| 4 | 214 | Who's Sorry Now? | 2018-10-25 | 30 | Now a certified psychic, Jack channels Rosario to help Karen open her heart to love again; Grace learns love means having to say you're sorry... to Will. |
| 5 | 215 | Grace's Secret | 2018-11-01 | 30 | While on a road trip with her father, Grace reveals a past secret, changing their relationship forever; legendary drag queen Miss Coco Peru emcees a lip-sync monologue throwdown to determine who will be Jack's best man, Will or Karen. |
| 6 | 216 | Kid 'n Play | 2018-11-15 | 30 | When Will discovers Noah has a child, he promises to keep the secret from Grace; Karen and Jack's relationship is tested when she fires him from the play she's producing and replaces him with Jon Cryer. |
| 7 | 217 | So Long, Division | 2018-11-29 | 30 | Will convinces Grace that her boyfriend, Noah, isn't in the wrong by refusing to let her meet his daughter, Katie. When Grace goes to apologize to Noah, she unintentionally meets Katie. Meanwhile, Will's mom, Marilyn, visits after the death of her beloved dog, and becomes upset when she doesn't get the emotional support she expects from her son. And Jack gets into an argument with his rec center boss, Theo. |
| 8 | 218 | Anchor Away | 2018-12-06 | 30 | In order to land a handsome, gay TV news anchor (guest star Matt Bomer) with a pension for dim, frothy men, Jack convinces Will to not be himself and to act like someone silly and stupid—does he know anyone like that? Karen learns that her alimony will be severely limited unless she can get photos of her ex-husband's affair with Lorraine Finster, so she enlists Grace to go with her to the strip club where Lorraine works. |
| 9 | 219 | Family, Trip | 2019-01-31 | 30 | Will, Karen and Jack unknowingly take a hallucinogenic drug, which causes Will and Jack to wonder if they're each other's soul mate and has Karen giving her last "performance" as Mrs. Stanley Walker. Meanwhile, Grace is shocked when her high-powered client takes up with her sister Janet. |
| 10 | 220 | Dead Man Texting | 2019-02-07 | 30 | Will and Grace's plan to win over Will's new boss goes awry when he drops dead in their apartment; Estefan and Karen's mutual dislike puts Jack in full damage control mode at his birthday dinner. |
| 11 | 221 | The Scales of Justice | 2019-02-14 | 30 | When Will discovers Karen's estranged stepdaughter Olivia is a student in his law class, he attempts to solve their issues with a mock trial. Grace and Jack go on a diet together, but giving up their eating habits proves harder than anticipated. |
| 12 | 222 | The Pursuit of Happiness | 2019-02-21 | 30 | Grace is enlisted by Malcolm to help him win back Karen's affections. Will's flirtation with his co-worker, Paul, takes a turn when details about Paul's home life put Will in an ethical dilemma. And Jack's run-in with Zusanna, the sister of his former acting teacher, reignites Jack's passion for performing. |
| 13 | 223 | The Real Mccoy | 2019-02-28 | 30 | Will gives local newscaster McCoy Whitman a second chance and, with the help of Jack, finally gets to know the man behind the newsman. Grace's campaign for Design Guild President hits a snag when the deciding vote comes down to her old nemesis, Val. Karen acts as Grace's campaign manager, and attempts to secure Val's vote by any means necessary. |
| 14 | 224 | Supreme Courtship | 2019-03-07 | 30 | Jack's insistence that Will be nicer to his fiancé, Estefan, backfires when Estefan thinks Will is in love with him. In a hurry to buy her boyfriend Noah a Valentine's Day gift, Grace unknowingly knocks over a prominent figure while going after a taxi. And when Karen discovers that Noah not only writes her favorite romance novels but also plans to kill off the main character, she forces him to rewrite the story. |
| 15 | 225 | Bad Blood | 2019-03-14 | 30 | After Grace's dad, Martin, is rushed to the hospital with a bleeding ulcer, Grace is shocked when he refuses to take Will's blood for a transfusion. When Will's mom, Marilyn, finds out, she uncharacteristically takes Martin to task. Karen's demands for Jack's wedding, along with upstaging him during his one-man show, cause Jack to uninvite Karen from his wedding. |
| 16 | 226 | Conscious Coupling | 2019-03-21 | 30 | When both Will's and Grace's boyfriends, McCoy and Noah, ask them to move in, Will and Grace use each other as their excuse to get out of it. Meanwhile, a snowstorm keeps Karen at the office, where she meets Nikki, a woman who works upstairs. The storm also traps Jack in an elevator, causing him to reunite with an old flame, Drew, that tests Jack's commitment to a monogamous lifestyle. |
| 17 | 227 | The Things We Do for Love | 2019-03-28 | 30 | The morning after his bachelor party, Jack realizes he's lost one of the thirteen gold coins he is to present to Estefan at their wedding so that their relationship will not be forever cursed. Although Grace denies it, Will becomes concerned that she is the only one compromising in her relationship with Noah. Karen makes it official when she shows up at Grace and Noah's dinner party with her new date, Nikki. |
| 18 | 228 | Jack's Big Gay Wedding | 2019-04-04 | 30 | Jack and Estefan's romantic wedding in Spain takes a detour when their flight is cancelled, forcing them to get married at the airport by their friend Miss Coco. McCoy's big job offer in London has Will worried about engaging in a long-distance relationship. While dealing with doubts about her current relationship, Grace meets a charming guy (guest star Reid Scott) at the airport who inspires her to make an impulsive decision. And advice from Smitty makes Karen reconsider her commitment to Nikki and her own sexual orientation. |
Season 11
| Episode No. | No. Overall | Title | Airdate | Runtime | Summary |
| --- | --- | --- | --- | --- | --- |
| 1 | 229 | Eat, Pray, Love, Phone, Sex | 2019-10-24 | 30 | Grace returns from her European travels a new woman, but her elation is short-lived when she receives life-changing news; Karen teaches Will how to be better at phone sex; Jack has a yard sale to discreetly get rid of Estefan's annoying cuckoo clock. |
| 2 | 230 | Pappa Mia | 2019-10-31 | 30 | When Grace admits she's not sure who the father of her baby is, Karen orchestrates a Mamma Mia situation with the potential baby daddies. Will worries what will happen if he has a straight son, and enlists Jack to help him prepare. |
| 3 | 231 | With Enemies Like These | 2019-11-07 | 30 | Will discovers a way to finally get back at Jack for years of relentlessly mocking his hairline. Grace is determined to prove to Mrs. Timmer she's strong enough to handle the challenges of being a single mother. Karen gets an invite to Stan's old poker game, and squares off against Stanley's brother, Danley Walker. |
| 4 | 232 | The Chick and the Egg Donor | 2019-11-14 | 30 | Will and Grace get competitive over whose process of having a baby is more difficult. Jack helps Karen prove to Danley Walker that she'll be a competent owner of her new baseball team. But Karen realizes that an old acquaintance, Amy, may be the help she really needs. |
| 5 | 233 | The Grief Panda | 2019-11-21 | 30 | In the aftermath of Will and McCoy breaking up, Grace and Jack hire the Grief Panda to help Will process his pain. With Karen completely occupied with her new baseball team, Grace believes that she has to fire Karen in order to set her free. |
| 6 | 234 | Performance Anxiety | 2020-01-09 | 30 | Committed to becoming a father on his own, Will meets a potential surrogate with stellar reviews, but her lifestyle choices give Will doubts. In order to gain entry to AnnieCon, Grace pretends to be a formerly famous Annie, while Jack tags along in hopes of completing his celebrity hair E.G.O.T. Karen has a romantic encounter with a disabled veteran. |
| 7 | 235 | What a Dump | 2020-01-16 | 30 | Grace and her neighbor, James give their romance another shot - even after she slept with his son and his father. But an embarrassing incident puts Grace's relationship, and her dignity, in jeopardy. Will decides it's time for Jack to grow up, and cuts him off financially. But unlikely wisdom from Jack's husband, Estefan, makes Will reconsider. |
| 8 | 236 | Lies & Whispers | 2020-01-23 | 30 | When Larry warns Will and Grace about the difficult entry process into the elite school they both want their kids to go to, they set out to prove that their child would be the better candidate. While helping Jenny with her ASMR livestream, Jack unwittingly creates problems between Karen and her "booty buddy," Luke. |
| 9 | 237 | Bi-Plane | 2020-02-06 | 30 | Will and Grace decide to intervene when they discover Grace's niece is dating a bisexual man. Jack gets permission from his husband, Estefan, to sleep with his celebrity hall pass, guest star Ryan Phillippe. Karen struggles to adapt when her assistant, Friday, books them on an economy flight.  |
| 10 | 238 | Of Mouse and Men | 2020-02-13 | 30 | Worried about Grace being a single mother, Marilyn goes behind Grace's back to fix her up with a beagle-breeding couple interested in adopting Grace's baby. Will gets enlisted by Karen to deal with a P.R. nightmare created by a homophobic player on her baseball team. Jack and his husband, Estefan, go to extreme lengths to get rid of a mouse. |
| 11 | 239 | Accidentally on Porpoise | 2020-02-20 | 30 | Despite her history of transgressions, Grace and her neighbor, James, decide to give their relationship one more shot. But when James invites Grace to his job at the aquarium, she endangers his job and a species. In order to help Will deal with his anxiety about becoming a father, Jack takes him to an unexpected place to blow off steam - church. Karen finds herself in a confessional booth, and a visit from Smitty makes her reconsider their entire relationship. |
| 12 | 240 | Filthy Phil, Part I | 2020-02-27 | 30 | Karen introduces Will and Grace to the new love of her life, Phil. But Will and Grace become increasingly suspicious that Phil has sinister intentions for their friend. When Miss Coco Peru tells Jack that he's closing down his bar for good, Estefan encourages Jack to become its new owner. |
| 13 | 241 | Filthy Phil, Part II | 2020-03-05 | 30 | Will and Grace become convinced Karen is in danger when her new boyfriend, Phil, takes her to a cabin in the woods. With the help of Karen's assistant, Friday, Will and Grace race to save her. Jack makes up a story to a snobby reporter in order to keep his new bar relevant after its previous owner, Miss Coco Peru, steps down.  |
| 14 | 242 | The Favourite | 2020-03-12 | 30 | Jack helps Karen sneak into the manse to retrieve her coveted ring, but they're shocked to find it on the hand of Stan's new girlfriend, Val. While hosting Will's surrogate, Jenny, for the weekend, Will and Grace become the old folks they swore they'd never become.  |
| 15 | 243 | Broadway Boundaries | 2020-03-19 | 30 | When Will's surrogate, Jenny, tells Will their relationship needs boundaries, Will ropes newly-out Dr. DiLorenzo into going on a fake date so he can spy on Jenny. Unsure if having a boy or girl is more difficult, Grace struggles with popping her gender reveal balloon. During her baseball team's championship game, Karen is torn between celebrating with Friday, and helping Jack build his confidence for a Broadway audition.  |
| 16 | 244 | We Love Lucy | 2020-04-09 | 30 | Will claims living with Grace is like Ricky living with Lucy. When Karen and Jack hear this, they each claim that they are the Lucy of the group. Grace, Karen, and Jack each imagine themselves as Lucy, with Will as the Ricky to all of them. Lucie Arnaz and Leslie Jordan guest star.  |
| 17 | 245 | New Crib | 2020-04-16 | 30 | Karen pulls out all the stops in Blattsville to make the celebration for her baseball team's championship big enough to humiliate Stanley and Danley Walker. While there to support Karen, Will and Grace are shown an open house by a local realtor (guest star Yvette Nicole Brown), leading to a hard conversation about their future living arrangement. Jack learns he's a local celebrity from a Blattsvillian, and has to decide if he wants to stay in the city to pursue his dreams or become a big fish in a small pond. |
| 18 | 246 | It's Time | 2020-04-23 | 30 | With the apartment packed up, Will is determined to not reminisce about his life in the city or his ex, McCoy. Grace, on the verge of giving birth, keeps having false alarms of going into labor. At the behest of Stan, Karen goes to the top of the Statue of Liberty to get closure with her ex-husband. Jack's dream of taking a bow on a Broadway stage becomes a very real possibility. |
Series Cast
| | | | |
| --- | --- | --- | --- |
| | Eric McCormack | as Will Truman | |
| | Debra Messing | as Grace Adler | |
| | Sean Hayes | as Jack McFarland | |
| | Megan Mullally | as Karen Walker | |
| | Shelley Morrison | as Rosario Salazar | |
| | Michael Angarano | as Elliot | |
| | Gary Grubbs | as Harlin Polk | |
Series Crew
| | Position | Name |
| --- | --- | --- |
| | Supervising Producer | Nina Pedrad |
| | Supervising Producer | Sally Bradford |
| | Co-Executive Producer | Bill Wrubel |
| | Executive Producer | Bill Wrubel |
| | Co-Executive Producer | Alex Herschlag |
| | Executive Producer | Alex Herschlag |
| | Co-Executive Producer | Gary Janetti |
| | Executive Producer | Gary Janetti |
| | Supervising Producer | Gary Janetti |
| | Co-Executive Producer | John Riggi |
| | Co-Executive Producer | Jeff Greenstein |
| | Executive Producer | Jeff Greenstein |
| | Executive Producer | David Flebotte |
| | Co-Executive Producer | Tracy Poust |
| | Executive Producer | Tracy Poust |
| | Supervising Producer | Tracy Poust |
| | Co-Executive Producer | Jon Kinnally |
| | Executive Producer | Jon Kinnally |
| | Supervising Producer | Jon Kinnally |
| | Co-Executive Producer | Tim Kaiser |
| | Executive Producer | Tim Kaiser |
| | Supervising Producer | Tim Kaiser |
| | Co-Executive Producer | Greg Malins |
| | Executive Producer | Greg Malins |
| | Co-Executive Producer | Jhoni Marchinko |
| | Executive Producer | Jhoni Marchinko |
| | Supervising Producer | Jhoni Marchinko |
| | Producer | Bruce Alden |
| | Executive Producer | James Burrows |
| | Co-Executive Producer | Adam Barr |
| | Supervising Producer | Adam Barr |
| | Executive Producer | Suzanne Martin |
| | Co-Executive Producer | Kirk J. Rudell |
| | Executive Producer | John Quaintance |
| | Creator | David Kohan |
| | Executive Producer | David Kohan |
| | Creator | Max Mutchnick |
| | Executive Producer | Max Mutchnick |
| | Co-Executive Producer | Kari Lizer |
| | Co-Executive Producer | Gail Lerner |
| | Supervising Producer | Gail Lerner |
| | Co-Executive Producer | Janis Hirsch |
| | Supervising Producer | William Lucas Walker |
| | Producer | Steve Sandoval |
Related News
TVMaze