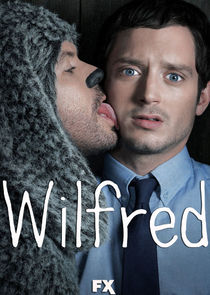 Everyone else sees Wilfred as a dog, but Ryan sees a crude, surly, irrepressibly brave and honest man in a dog suit.
Series Overview
Rating
imDb Rating: 7.8 (39,191 Votes)
Metascore: N/A
Plot
The story of a depressed man who inexplicably is the only one who can see his neighbor's dog as a full grown man in a dog suit.
Details
Rated: TV-MA
Released: 23 Jun 2011
Runtime: 22 min
Genre: Comedy, Drama, Mystery
Director: N/A
Writer: Jason Gann, David Zuckerman, Adam Zwar
Actors: Elijah Wood, Jason Gann, Fiona Gubelmann, Dorian Brown Pham
Language: English
Country: USA
Awards: 2 wins & 2 nominations.
Total Seasons: 4
Previous Episode
Happiness
Episode 4x10; Aug 13, 2014
Ryan finally learns the truth about Wilfred.
Previous Episodes

4x10: Happiness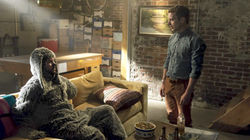 4x9: Resistance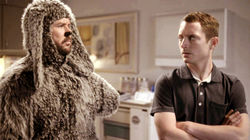 4x8: Courage


4x7: Responsibility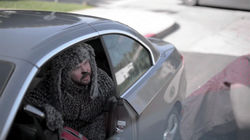 4x6: Patterns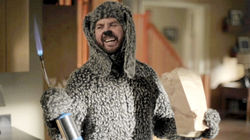 4x5: Forward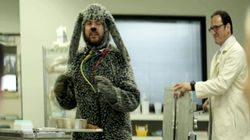 4x4: Answers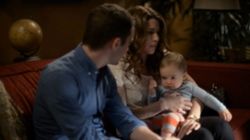 4x3: Loyalty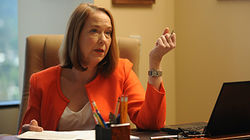 4x2: Consequences

View All Episodes
Cast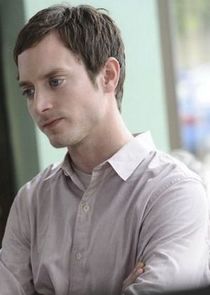 Elijah Wood as Ryan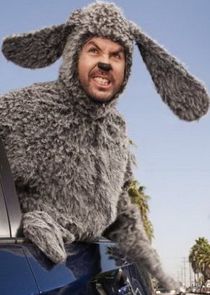 Jason Gann as Wilfred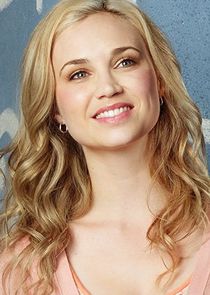 Fiona Gubelmann as Jenna
Dorian Brown as Kristen
View Full Cast
Skip to:
Season 1
| Episode No. | No. Overall | Title | Airdate | Runtime | Summary |
| --- | --- | --- | --- | --- | --- |
| 1 | 1 | Happiness | 2011-06-23 | 30 | After a failed suicide attempt, Ryan notices that he sees the neighbor's dog as a person dressed dog costume. |
| 2 | 2 | Trust | 2011-06-30 | 30 | Wilfred comes into Ryan's yard, so the two go to the beach, as Wilfred has always wanted to swim in the ocean. After Ryan lets him, the two bond more, and spend the day hanging out. When Ryan drops Wilfred off, Jenna asks Ryan to trick Wilfred into going to the dentist to get his teeth cleaned. Ryan reluctantly accepts, and tricks Wilfred by telling him they're going to the movies, and Wilfred is mad at Ryan. While under anesthesia, Wilfred reveals a horrifying secret about Jenna. |
| 3 | 3 | Fear | 2011-07-07 | 30 | Ryan gets his wallet back (that's the good news) when his malevolent, porn-addicted neighbor Spencer (Ethan Suplee) shows up. The bad news: Spencer's looking for answers about who broke into his house. He's also looking for blood. |
| 4 | 4 | Acceptance | 2011-07-14 | 30 | Ryan feels obligated to repay his sister's help, however inappropriate, and therefore must shortly hand Wilfred into Darryl's daycare. The dog feels neglected and behaves strangely depressed. |
| 5 | 5 | Respect | 2011-07-21 | 30 | Ryan and Wilfred volunteer at a hospice and discover Wilfred may have a remarkable secret talent. |
| 6 | 6 | Conscience | 2011-07-28 | 30 | Wilfred persuades Ryan to help him get rid of Jenna's boyfriend. |
| 7 | 7 | Pride | 2011-08-04 | 30 | Wilfred's pursuit of a new love interest forces Ryan to swallow his pride - among other things. |
| 8 | 8 | Anger | 2011-08-11 | 30 | Ryan has a guilt complex over the death of his childhood dog, and Wilfred, upon learning of it, goes to otherworldly lengths to help Ryan discover the truth about how the pooch passed on. Meanwhile, Kristen throws a party for her boss. |
| 9 | 9 | Compassion | 2011-08-18 | 30 | Ryan's resentment of his eccentric mother is exacerbated when Wilfred starts treating her like the mum he never had. |
| 10 | 10 | Isolation | 2011-08-18 | 30 | Wilfred uses Ryan's unhealthy habit of isolating as a means to rid himself of a neighborhood pest. |
| 11 | 11 | Doubt | 2011-08-25 | 30 | Ryan begins to suspect that his friendship with Wilfred may be self-destructive. |
| 12 | 12 | Sacrifice | 2011-09-01 | 30 | Just as Ryan finds happiness in his life, Wilfred begs him to sacrifice it for a larger purpose. |
| 13 | 13 | Identity | 2011-09-08 | 30 | Ryan ignores Wilfred's advice, creating an existential crisis for both of them. |
Season 2
| Episode No. | No. Overall | Title | Airdate | Runtime | Summary |
| --- | --- | --- | --- | --- | --- |
| 1 | 14 | Progress | 2012-06-21 | 30 | Ryan learns that life is much more challenging without Wilfred around. |
| 2 | 15 | Letting Go | 2012-06-28 | 30 | Wilfred is tired of Ryan only thinking of himself, and wants their 'bromance' to go both ways. So in exchange for Wilfred helping him to break up Jenna and Drew, Ryan signs them up for an agility contest. |
| 3 | 16 | Dignity | 2012-07-05 | 30 | Ryan has to deal with new problems when Wilfred becomes popular. |
| 4 | 17 | Guilt | 2012-07-12 | 30 | Ryan is forced to intervene when Wilfred becomes embattled with an unlikely foe. |
| 5 | 18 | Now | 2012-07-19 | 30 | A traumatic experience creates unexpected consequences for Ryan and Wilfred. |
| 6 | 19 | Control | 2012-07-26 | 30 | Ryan's plans to introduce Amanda to Jenna are complicated by Wilfred. |
| 7 | 20 | Avoidance | 2012-08-02 | 30 | Wilfred and Ryan's friendship is threatened during a sticky encounter. |
| 8 | 21 | Truth | 2012-08-09 | 30 | Wilfred's nemesis returns with an offer that rocks Ryan's world. |
| 9 | 22 | Service | 2012-08-16 | 30 | An impromptu road trip leaves Wilfred, Ryan, and his family in peril. |
| 10 | 23 | Honesty | 2012-08-23 | 30 | Ryan and Wilfred go to extraordinary lengths to help Jenna's career. |
| 11 | 24 | Questions | 2012-08-30 | 30 | Ryan attempts to discover the truth about Wilfred through self-examination. |
| 12 | 25 | Resentment | 2012-09-13 | 30 | Ryan's jealousy causes Wilfred to derail Jenna and Drew's wedding. |
| 13 | 26 | Secrets | 2012-09-20 | 30 | Wilfred and Ryan are confronted by shocking existential questions about life and love. |
Season 3
| Episode No. | No. Overall | Title | Airdate | Runtime | Summary |
| --- | --- | --- | --- | --- | --- |
| 1 | 27 | Uncertainty | 2013-06-20 | 30 | Ryan and Wilfred search for Wilfred's original owner. |
| 2 | 28 | Comfort | 2013-06-20 | 30 | Ryan befriends Wilfred's enemy—the mailman. |
| 3 | 29 | Suspicion | 2013-06-27 | 30 | Ryan distrusts his sister's new love interest. |
| 4 | 30 | Sincerity | 2013-06-27 | 30 | Ryan takes Wilfred to a dog training class in the hopes of winning over a girl. |
| 5 | 31 | Shame | 2013-07-11 | 30 | Ryan finds a roommate with Wilfred's help. |
| 6 | 32 | Delusion | 2013-07-18 | 30 | Wilfred forces Ryan to collaborate on a birthday gift for Jenna. |
| 7 | 33 | Intuition | 2013-07-25 | 30 | Wilfred leads Ryan on a crime-fighting caper. |
| 8 | 34 | Perspective | 2013-08-01 | 30 | Ryan tries progressive psychotherapy to better understand a past trauma. |
| 9 | 35 | Confrontation | 2013-08-08 | 30 | Wilfred crashes Christmas and pits Ryan against his family. |
| 10 | 36 | Distance | 2013-08-15 | 30 | A struggle emerges between Ryan, Wilfred and an old friend. |
| 11 | 37 | Stagnation | 2013-08-22 | 30 | Wilfred pursues a forbidden love. |
| 12 | 38 | Heroism | 2013-08-29 | 30 | Ryan is put in danger as Wilfred pursues the path to valor. |
| 13 | 39 | Regrets | 2013-09-05 | 30 | Jenna forbids Ryan from seeing Wilfred when he needs him most. |
Season 4
| Episode No. | No. Overall | Title | Airdate | Runtime | Summary |
| --- | --- | --- | --- | --- | --- |
| 1 | 40 | Amends | 2014-06-25 | 30 | When Ryan's reality is upended, he gets a second chance to make things right. |
| 2 | 41 | Consequences | 2014-06-25 | 30 | Disaster strikes when Ryan and Wilfred get an unwanted guest on their camping trip. |
| 3 | 42 | Loyalty | 2014-07-02 | 30 | Ryan and Wilfred take sides in Kristen's custody battle. |
| 4 | 43 | Answers | 2014-07-09 | 30 | Ryan subjects Wilfred to a scientific study with unsettling results. |
| 5 | 44 | Forward | 2014-07-16 | 30 | Ryan and Wilfred have drastically different accounts of the same disturbing incident. |
| 6 | 45 | Patterns | 2014-07-23 | 30 | Ryan finds he has been sucked into the endgame. |
| 7 | 46 | Responsibility | 2014-07-30 | 30 | Ryan attempts to help his mother adapt to her new life whilst Wilfred confronts a new enemy. |
| 8 | 47 | Courage | 2014-08-06 | 30 | Wilfred attempts to convince Ryan to not tell Jenna some sensitive information. |
| 9 | 48 | Resistance | 2014-08-13 | 30 | Ryan sees his hopes fading as he has to deal with some difficult challenges. |
| 10 | 49 | Happiness | 2014-08-13 | 30 | Ryan finally learns the truth about Wilfred. |
Series Cast
| | | | |
| --- | --- | --- | --- |
| | Elijah Wood | as Ryan | |
| | Jason Gann | as Wilfred | |
| | Fiona Gubelmann | as Jenna | |
| | Dorian Brown | as Kristen | |
Series Crew
| | Position | Name |
| --- | --- | --- |
| | Associate Producer | Marshall Boone |
| | Co-Executive Producer | Randall Einhorn |
| | Executive Producer | David Zuckerman |
| | Executive Producer | Jeff Kwatinetz |
| | Co-Executive Producer | Jason Gann |
| | Executive Producer | Paul Frank |
| | Associate Producer | Gabrielle Wallack Godfrey |
| | Executive Producer | Rich Frank |
Related News
TVMaze