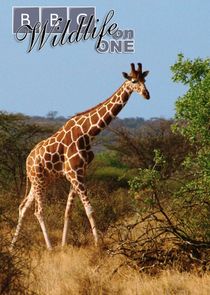 Wildlife on One was a nature documentary series narrated by David Attenborough that aired on BBC One in the UK from 1977-2005. A total of 253 half hour episodes were made over 33 seasons.
Series Overview
Rating
imDb Rating: 8.2 (78 Votes)
Metascore: N/A
Plot
N/A
Details
Rated: N/A
Released: N/A
Runtime: N/A
Genre: Documentary
Director: N/A
Writer: N/A
Actors: David Attenborough
Language: English
Country: UK
Awards: 5 nominations.
Total Seasons: 33
Previous Episode
Crabs, Claw Wars
Episode 33x10; Feb 17, 2005
Previous Episodes 33x10: Crabs, Claw Wars 33x9: Wildebeest, The Super Herd 33x8: Kea, The Smartest Parrot 33x7: King Croc 33x6: Dragonfly, Beauty or Beast? 33x5: Capuchins, The Monkey Puzzle 33x4: Gadgets Galore 33x3: Monitor Lizard, Africa's Greatest Thief 33x2: Squirrels, Are They Tough Enough?

View All Episodes
Skip to:
Season 1
| Episode No. | No. Overall | Title | Airdate | Runtime | Summary |
| --- | --- | --- | --- | --- | --- |
| 1 | 1 | The Bird That Beat the US Navy | 1977-01-06 | 30 | |
| 2 | 2 | Behind the Jaws | 1977-01-13 | 30 | |
| 3 | 3 | The Year of the Deer | 1977-01-20 | 30 | |
| 4 | 4 | Run Cheetah Run | 1977-01-27 | 30 | |
| 5 | 5 | The American Eagle | 1977-02-03 | 30 | |
| 6 | 6 | Prairie Dog Town | 1977-02-10 | 30 | |
| 7 | 7 | A Safe Polar Bear is a Distant Polar Bear | 1977-02-17 | 30 | |
| 8 | 8 | Charming Snakes | 1977-02-24 | 30 | |
Season 2
| Episode No. | No. Overall | Title | Airdate | Runtime | Summary |
| --- | --- | --- | --- | --- | --- |
| 1 | 9 | The Private Life of the Barn Owl | 1977-07-19 | 30 | |
| 2 | 10 | Bandicoots and Desert Frogs | 1977-07-26 | 30 | |
| 3 | 11 | Garden Jungle | 1977-08-02 | 30 | |
| 4 | 12 | Some of My Best Friends Are Vultures | 1977-08-09 | 30 | |
Season 3
| Episode No. | No. Overall | Title | Airdate | Runtime | Summary |
| --- | --- | --- | --- | --- | --- |
| 1 | 13 | Who's a Clever Birdie? | 1978-04-06 | 30 | |
| 2 | 14 | At Home with Badgers | 1978-04-13 | 30 | |
| 3 | 15 | Big Bill, The Story of a Heron | 1978-04-20 | 30 | |
| 4 | 16 | Last Chance for the Grevy? | 1978-04-27 | 30 | |
| 5 | 17 | Bob Cat | 1978-05-04 | 30 | |
| 6 | 18 | Goldfish | 1978-05-11 | 30 | |
Season 4
| Episode No. | No. Overall | Title | Airdate | Runtime | Summary |
| --- | --- | --- | --- | --- | --- |
| 1 | 19 | Squirrel on My Shoulder | 1979-05-31 | 30 | |
| 2 | 20 | The Real Mr. Ratty | 1979-06-07 | 30 | |
| 3 | 21 | Return of the Fur Seal | 1979-06-14 | 30 | |
| 4 | 22 | Scorpion | 1979-06-21 | 30 | |
| 5 | 23 | Birds of the Volcanoes | 1979-06-28 | 30 | |
| 6 | 24 | Fox Watch | 1979-07-12 | 30 | |
Season 5
| Episode No. | No. Overall | Title | Airdate | Runtime | Summary |
| --- | --- | --- | --- | --- | --- |
| 1 | 25 | The Impossible Bird | 1980-01-17 | 30 | |
| 2 | 26 | Zen, The Pigtail Monkey | 1980-01-24 | 30 | |
| 3 | 27 | Rhino Rescue | 1980-01-31 | 30 | |
| 4 | 28 | Vampire | 1980-02-07 | 30 | |
| 5 | 29 | Amorous Amphibians | 1980-02-14 | 30 | |
| 6 | 30 | A Wonderful Bird is the Pelican | 1980-02-21 | 30 | |
Season 6
| Episode No. | No. Overall | Title | Airdate | Runtime | Summary |
| --- | --- | --- | --- | --- | --- |
| 1 | 31 | Gently Smiling Jaws | 1980-09-02 | 30 | |
| 2 | 32 | Red River Safari | 1980-09-09 | 30 | |
| 3 | 33 | Whale of a Tangle | 1980-09-16 | 30 | |
| 4 | 34 | An Island Shall a Monster Make | 1980-09-23 | 30 | |
| 5 | 35 | Wings Over the High Sierras | 1980-09-30 | 30 | |
| 6 | 36 | Shipwreck | 1980-10-07 | 30 | |
Season 7
| Episode No. | No. Overall | Title | Airdate | Runtime | Summary |
| --- | --- | --- | --- | --- | --- |
| 1 | 37 | Gannets Galore | 1981-01-09 | 30 | |
| 2 | 38 | Wild Otter | 1981-01-16 | 30 | |
| 3 | 39 | The Water Walkers | 1981-01-22 | 30 | |
| 4 | 40 | Where the Fish Are Friendly | 1981-01-29 | 30 | |
| 5 | 41 | Flowers from the Flames | 1981-02-05 | 30 | |
| 6 | 42 | Out in the Cold | 1981-02-12 | 30 | |
| 7 | 43 | What Price the Countryside? | 1981-04-07 | 30 | |
| 8 | 44 | Twentieth Century Fox | 1981-06-10 | 30 | |
Season 8
| Episode No. | No. Overall | Title | Airdate | Runtime | Summary |
| --- | --- | --- | --- | --- | --- |
| 1 | 45 | Return of the Sea Eagle | 1981-09-08 | 30 | |
| 2 | 46 | The Mouse's Tale | 1981-09-15 | 30 | |
| 3 | 47 | Lady of the Spiders | 1981-09-22 | 30 | |
| 4 | 48 | Orinoco Hog | 1981-09-29 | 30 | |
| 5 | 49 | The Mysterious Bee | 1981-10-06 | 30 | |
Season 9
| Episode No. | No. Overall | Title | Airdate | Runtime | Summary |
| --- | --- | --- | --- | --- | --- |
| 1 | 50 | Ambush at Masai Mara | 1982-01-07 | 30 | |
| 2 | 51 | The Great Hedgehog Mystery | 1982-01-14 | 30 | |
| 3 | 52 | The Gentle Giants | 1982-01-21 | 30 | |
| 4 | 53 | Baboons Rule OK | 1982-01-28 | 30 | |
| 5 | 54 | Encounter Underground | 1982-02-04 | 30 | |
| 6 | 55 | St Lucia, Lake Wilderness | 1982-02-11 | 30 | |
Season 10
| Episode No. | No. Overall | Title | Airdate | Runtime | Summary |
| --- | --- | --- | --- | --- | --- |
| 1 | 56 | The Bat That Cracked the Frog Code | 1982-09-09 | 30 | |
| 2 | 57 | Yellowstone Below Zero | 1982-09-16 | 30 | |
| 3 | 58 | The Serpant's Secrets | 1982-09-23 | 30 | |
| 4 | 59 | The Dolphin Touch | 1982-09-30 | 30 | |
| 5 | 60 | Grizzly | 1982-10-14 | 30 | |
Season 11
| Episode No. | No. Overall | Title | Airdate | Runtime | Summary |
| --- | --- | --- | --- | --- | --- |
| 1 | 61 | The Dragon and the Damsel | 1983-01-13 | 30 | |
| 2 | 62 | Sealion Summer | 1983-01-20 | 30 | |
| 3 | 63 | Kusieb - The Vanishing River | 1983-01-27 | 30 | |
| 4 | 64 | The Passing of the Buck | 1983-02-10 | 30 | |
| 5 | 65 | A Touch of the Butterfiles | 1983-02-17 | 30 | |
Season 12
| Episode No. | No. Overall | Title | Airdate | Runtime | Summary |
| --- | --- | --- | --- | --- | --- |
| 1 | 66 | Run Rabbit Run | 1983-11-10 | 30 | |
| 2 | 67 | Aliens from Inner Space | 1983-11-17 | 30 | |
| 3 | 68 | Last Stronghold of the Eagles | 1983-11-24 | 30 | |
| 4 | 69 | Sparrows of St James's | 1983-12-08 | 30 | |
| 5 | 70 | Nightlife | 1983-12-15 | 30 | |
Season 13
| Episode No. | No. Overall | Title | Airdate | Runtime | Summary |
| --- | --- | --- | --- | --- | --- |
| 1 | 71 | Pterdactyls - Alive? | 1985-01-08 | 30 | |
| 2 | 72 | Roadrunner, Clown of the Desert | 1985-01-15 | 30 | |
| 3 | 73 | New Father Thames | 1985-01-22 | 30 | |
| 4 | 74 | Sailing with Whales | 1985-01-29 | 30 | |
| 5 | 75 | Redtail | 1985-02-05 | 30 | |
Season 14
| Episode No. | No. Overall | Title | Airdate | Runtime | Summary |
| --- | --- | --- | --- | --- | --- |
| 1 | 76 | The Fastest Claw in the West | 1985-09-04 | 30 | |
| 2 | 77 | Titbits | 1985-09-11 | 30 | |
| 3 | 78 | Sulawesi, Island of Discovery | 1985-09-18 | 30 | |
| 4 | 79 | Marmot Mountain | 1985-09-18 | 30 | |
| 5 | 80 | Sea Snakes, Friend or Foe | 1985-09-25 | 30 | |
Season 15
| Episode No. | No. Overall | Title | Airdate | Runtime | Summary |
| --- | --- | --- | --- | --- | --- |
| 1 | 81 | Meerkats United | 1987-01-26 | 30 | |
| 2 | 82 | The Bodysnatchers | 1987-02-02 | 30 | |
| 3 | 83 | Serpents, Swiftlets and the Chasm of Gloom | 1987-02-09 | 30 | |
| 4 | 84 | Case of the Vanishing Squirrel | 1987-02-23 | 30 | |
| 5 | 85 | Birds of the Sun God | 1987-03-02 | 30 | |
| 6 | 86 | Ladybird, Ladybird | 1987-03-09 | 30 | |
| 7 | 87 | Nautilus, 500 Million Years Under the Sea | 1987-03-16 | 30 | |
| 8 | 88 | In-Flight Movie | 1987-03-23 | 30 | |
| 9 | 89 | Mysteries of the Chinese Crane | 1987-04-13 | 30 | |
Season 16
| Episode No. | No. Overall | Title | Airdate | Runtime | Summary |
| --- | --- | --- | --- | --- | --- |
| 1 | 90 | Who Really Killed Cock Robin? | 1988-01-12 | 30 | |
| 2 | 91 | The Longest Nose in Africa | 1988-01-19 | 30 | |
| 3 | 92 | Punk Puffins and Hard Rock | 1988-01-26 | 30 | |
| 4 | 93 | Odd Noses of Borneo | 1988-02-09 | 30 | |
| 5 | 94 | The Ravening Hordes | 1988-02-16 | 30 | |
| 6 | 95 | Oasis | 1988-02-23 | 30 | |
| 7 | 96 | The Tale of the Pregnant Male | 1988-03-01 | 30 | |
| 8 | 97 | The Bee Team | 1988-03-15 | 30 | |
| 9 | 98 | Kingdom of the Crabs | 1988-03-22 | 30 | |
| 10 | 99 | Trivial Pursuit? The Natural Mystery of Play | 1988-03-29 | 30 | |
Season 17
| Episode No. | No. Overall | Title | Airdate | Runtime | Summary |
| --- | --- | --- | --- | --- | --- |
| 1 | 100 | Blubber Lovers | 1989-02-27 | 30 | |
| 2 | 101 | Unearthing the Mole | 1989-03-06 | 30 | |
| 3 | 102 | Birdman of Afikin | 1989-03-13 | 30 | |
| 4 | 103 | Kalihari Bigfoot | 1989-04-03 | 30 | |
| 5 | 104 | Rockies and Rollers | 1989-04-10 | 30 | |
| 6 | 105 | Under the Weather | 1989-04-24 | 30 | |
| 7 | 106 | Whistling Hunters | 1989-05-01 | 30 | |
| 8 | 107 | Jewel in the Sun | 1989-05-08 | 30 | |
| 9 | 108 | Parrot Fashion | 1989-05-22 | 30 | |
Season 18
| Episode No. | No. Overall | Title | Airdate | Runtime | Summary |
| --- | --- | --- | --- | --- | --- |
| 1 | 109 | Devilfish | 1991-01-07 | 30 | |
| 2 | 110 | Backstreet Bandits | 1991-01-17 | 30 | |
| 3 | 111 | Island of Monkeys | 1991-01-21 | 30 | |
| 4 | 112 | The Haunted Huntress | 1991-01-21 | 30 | |
| 5 | 113 | Lifesize | 1991-01-28 | 30 | |
| 6 | 114 | Enter the Dragons | 1991-02-04 | 30 | |
| 7 | 115 | Eat a Beaver, Save a Tree | 1991-02-18 | 30 | |
| 8 | 116 | Sky Raider | 1991-03-04 | 30 | |
| 9 | 117 | Beauty and the Beast | 1991-03-11 | 30 | |
| 10 | 118 | The Transformers | 1991-03-25 | 30 | |
Season 19
| Episode No. | No. Overall | Title | Airdate | Runtime | Summary |
| --- | --- | --- | --- | --- | --- |
| 1 | 119 | Too Close for Comfort? | 1992-01-06 | 30 | |
| 2 | 120 | Invasion of the Killer Mink | 1992-01-13 | 30 | |
| 3 | 121 | Sylvia the Star the Tern | 1992-01-20 | 30 | |
| 4 | 122 | Flying Foresters | 1992-01-27 | 30 | |
| 5 | 123 | When the Fish Come In | 1992-02-03 | 30 | |
| 6 | 124 | The Prankster | 1992-02-10 | 30 | |
| 7 | 125 | Barrels of Crude and Wallaroos | 1992-02-17 | 30 | |
| 8 | 126 | Babies Beware | 1992-03-09 | 30 | |
| 9 | 127 | Little Leviathans | 1992-03-16 | 30 | |
| 10 | 128 | Pandas Aren't Always Cuddly | 1992-03-23 | 30 | |
Season 20
| Episode No. | No. Overall | Title | Airdate | Runtime | Summary |
| --- | --- | --- | --- | --- | --- |
| 1 | 129 | March of the Flamebirds | 1993-01-07 | 30 | |
| 2 | 130 | Itaye and the Fig Tree Troop | 1993-01-14 | 30 | |
| 3 | 131 | The Swarm | 1993-01-21 | 30 | |
| 4 | 132 | Noses of Nancite | 1993-01-28 | 30 | |
| 5 | 133 | Clowns of the Air | 1993-02-04 | 30 | |
| 6 | 134 | Wanted Alive | 1993-02-18 | 30 | |
| 7 | 135 | They Came from the Sea | 1993-03-11 | 30 | |
| 8 | 136 | Haunt of the Fishing Owl | 1993-03-18 | 30 | |
| 9 | 137 | Springbok of the Kalahari | 1993-04-01 | 30 | |
| 10 | 138 | Shadow of the Hare | 1993-04-12 | 30 | |
Season 21
| Episode No. | No. Overall | Title | Airdate | Runtime | Summary |
| --- | --- | --- | --- | --- | --- |
| 1 | 139 | Orangutans, Out on a Limb | 1994-01-06 | 30 | |
| 2 | 140 | Alligator Hole | 1994-01-13 | 30 | |
| 3 | 141 | Tiger of the Highlands | 1994-01-20 | 30 | |
| 4 | 142 | Nature's Neons | 1994-01-27 | 30 | |
| 5 | 143 | Malice in Wonderland, A Coral Reef Drama | 1994-02-10 | 30 | |
| 6 | 144 | White Birds of Winter | 1994-02-17 | 30 | |
| 7 | 145 | The Storm Troop | 1994-02-24 | 30 | |
| 8 | 146 | Gremlins of the Night | 1994-03-10 | 30 | |
| 9 | 147 | A Graze with Danger | 1994-03-17 | 30 | |
| 10 | 148 | Earwig | 1994-04-08 | 30 | |
Season 22
| Episode No. | No. Overall | Title | Airdate | Runtime | Summary |
| --- | --- | --- | --- | --- | --- |
| 1 | 149 | The Tale of the Big Bad Fox | 1995-04-06 | 30 | |
| 2 | 150 | A Monkey for All Seasons | 1995-04-13 | 30 | |
| 3 | 151 | Night of the Leopard | 1995-04-20 | 30 | |
| 4 | 152 | King of Kingfishers | 1995-04-27 | 30 | |
| 5 | 153 | Sea Otters, The Clam Busters | 1995-05-04 | 30 | |
| 6 | 154 | Rainbow Warriers | 1995-05-11 | 30 | |
| 7 | 155 | The Tale of the Peacock and the Tiger | 1995-05-18 | 30 | |
| 8 | 156 | Nightgliders | 1995-05-25 | 30 | |
| 9 | 157 | Lake of the Flies | 1995-06-01 | 30 | |
| 10 | 158 | Baywatch, A Dolphin's View | 1995-06-15 | 30 | |
| 11 | 159 | The Besieged, War of the Termites | 1995-06-22 | 30 | |
| 12 | 160 | Adavance of the Armadillo | 1995-06-29 | 30 | |
| 13 | 161 | The Wild Bush Budgie | 1995-07-06 | 30 | |
Season 23
| Episode No. | No. Overall | Title | Airdate | Runtime | Summary |
| --- | --- | --- | --- | --- | --- |
| 1 | 162 | Hippos Out of Water | 1996-03-28 | 30 | |
| 2 | 163 | Meerkats Divided | 1996-04-04 | 30 | |
| 3 | 164 | The Dolphin Diaries | 1996-04-11 | 30 | |
| 4 | 165 | Stoats in the Priory | 1996-04-18 | 30 | |
| 5 | 166 | Thunderbirds | 1996-04-25 | 30 | |
| 6 | 167 | Bat-Eared Fox | 1996-05-02 | 30 | |
| 7 | 168 | Lost Lakes of the Pacific | 1996-05-09 | 30 | |
| 8 | 169 | Possums, Tales of the Unexpected | 1996-05-16 | 30 | |
| 9 | 170 | Gannets, The Storm Birds | 1996-05-23 | 30 | |
| 10 | 171 | The Rat Race | 1996-05-28 | 30 | |
| 11 | 172 | Last of the Rhinos | 1996-06-04 | 30 | |
| 12 | 173 | Deadly Liaisons | 1996-06-18 | 30 | |
| 13 | 174 | The Immortal Salamander | 1996-07-18 | 30 | |
Season 24
| Episode No. | No. Overall | Title | Airdate | Runtime | Summary |
| --- | --- | --- | --- | --- | --- |
| 1 | 175 | Pygmy Chimpanzee, The Last Great Ape | 1997-02-13 | 30 | |
| 2 | 176 | Reef Encounter | 1997-02-20 | 30 | |
| 3 | 177 | The Lion's King | 1997-02-27 | 30 | |
| 4 | 178 | The Eagle Empire | 1997-03-06 | 30 | |
| 5 | 179 | Butterfly, Beauty or the Beast? | 1997-03-13 | 30 | |
Season 25
| Episode No. | No. Overall | Title | Airdate | Runtime | Summary |
| --- | --- | --- | --- | --- | --- |
| 1 | 180 | Otters, The Truth | 1997-07-22 | 30 | |
| 2 | 181 | Zebra, The Trailblazers | 1997-07-29 | 30 | |
| 3 | 182 | Wild Boar, King of the Wildwood | 1997-08-05 | 30 | |
| 4 | 183 | Piranhas | 1997-08-12 | 30 | |
| 5 | 184 | The Beetles, Record Breakers | 1997-08-19 | 30 | |
Season 26
| Episode No. | No. Overall | Title | Airdate | Runtime | Summary |
| --- | --- | --- | --- | --- | --- |
| 1 | 185 | Bands on the Run | 1998-03-10 | 30 | |
| 2 | 186 | Wolves in White | 1998-03-17 | 30 | |
| 3 | 187 | Small Cats, Serval Secrets | 1998-03-24 | 30 | |
| 4 | 188 | Crowned Lemurs | 1998-03-31 | 30 | |
| 5 | 189 | Pine Marten, Spirit of the Wood | 1998-04-07 | 30 | |
| 6 | 190 | Whee Lemmings Dare | 1998-04-14 | 30 | |
| 7 | 191 | Uninvited Guests | 1998-04-21 | 30 | |
| 8 | 192 | Birds in Black | 1998-04-28 | 30 | |
| 9 | 193 | Spirit of the Mustang | 1998-09-20 | 30 | |
Season 27
| Episode No. | No. Overall | Title | Airdate | Runtime | Summary |
| --- | --- | --- | --- | --- | --- |
| 1 | 194 | Should Elephants Weep? | 1999-04-18 | 30 | |
| 2 | 195 | 21st Century Safari | 1999-04-25 | 30 | |
| 3 | 196 | Squirrels Under Siege | 1999-05-02 | 30 | |
| 4 | 197 | Ospreys, The Fish Hawks | 1999-05-09 | 30 | |
| 5 | 198 | Reefwise | 1999-05-16 | 30 | |
| 6 | 199 | Giraffe, The Impossible Animal | 1999-05-23 | 30 | |
Season 28
| Episode No. | No. Overall | Title | Airdate | Runtime | Summary |
| --- | --- | --- | --- | --- | --- |
| 1 | 200 | Birds Behaving Badly | 1999-08-23 | 30 | |
| 2 | 201 | Spiders from Mars | 1999-09-16 | 30 | |
| 3 | 202 | Hyenas, Heroes or Villians? | 1999-09-23 | 30 | |
| 4 | 203 | Bushbabies, A Leap in the Dark | 1999-09-30 | 30 | |
Season 29
| Episode No. | No. Overall | Title | Airdate | Runtime | Summary |
| --- | --- | --- | --- | --- | --- |
| 1 | 204 | Pussies Galore | 2000-08-06 | 30 | |
| 2 | 205 | Bear Crime - Caught in the Act | 2000-08-13 | 30 | |
| 3 | 206 | Worthogs Hogging the Limelight | 2000-08-20 | 30 | |
| 4 | 207 | Global Swarming | 2000-08-27 | 30 | |
| 5 | 208 | Gelada Baboons, The Battles of Braveheart | 2000-09-10 | 30 | |
| 6 | 209 | The Real Macaw | 2000-09-17 | 30 | |
| 7 | 210 | India's Wild Dogs, The Wild Bunch | 2000-10-01 | 30 | |
| 8 | 211 | Hyrax, Little Brother of the Elephant | 2000-10-02 | 30 | |
| 9 | 212 | Up with the Gibbons | 2000-10-09 | 30 | |
Season 30
| Episode No. | No. Overall | Title | Airdate | Runtime | Summary |
| --- | --- | --- | --- | --- | --- |
| 1 | 213 | Water Vole, A Life on the Edge | 2001-04-16 | 30 | |
| 2 | 214 | Sensitive Sharks | 2001-04-29 | 30 | |
| 3 | 215 | Chimpanzees, Toolmakers of Bossou | 2001-05-06 | 30 | |
| 4 | 216 | Pelicans, Taking the Plunge | 2001-05-13 | 30 | |
| 5 | 217 | Foxy Business | 2001-05-20 | 30 | |
| 6 | 218 | Operation Thunderball | 2001-05-27 | 30 | |
| 7 | 219 | Dingoes, Outlaws of the Outback | 2001-06-03 | 30 | |
| 8 | 220 | Giant Otters, Wolves of the River | 2001-06-10 | 30 | |
| 9 | 221 | The Octopus Challenge | 2001-06-17 | 30 | |
| 10 | 222 | Monkeys of the Rock | 2001-06-24 | 30 | |
| 11 | 223 | Enter the Mantis | 2001-07-01 | 30 | |
Season 31
| Episode No. | No. Overall | Title | Airdate | Runtime | Summary |
| --- | --- | --- | --- | --- | --- |
| 1 | 224 | Gangland Lemurs | 2002-02-24 | 30 | |
| 2 | 225 | African Penguin, A Cool Bird in a Hot Spot | 2002-03-03 | 30 | |
| 3 | 226 | Polar Bears on Thin Ice | 2002-04-23 | 30 | |
| 4 | 227 | Iguanas, Living Like Dinosaurs | 2002-04-30 | 30 | |
| 5 | 228 | Navy Seals | 2002-05-07 | 30 | |
| 6 | 229 | Citizen Cane Toad | 2002-05-14 | 30 | |
| 7 | 230 | Ostriches in the Race for Survival | 2002-05-21 | 30 | |
| 8 | 231 | Space Age Reptile | 2002-05-28 | 30 | |
| 9 | 232 | Beasts on the Streets | 2002-07-02 | 30 | |
| 10 | 233 | Be an Animal | 2002-07-23 | 30 | |
Season 32
| Episode No. | No. Overall | Title | Airdate | Runtime | Summary |
| --- | --- | --- | --- | --- | --- |
| 1 | 234 | Super Mums | 2003-03-30 | 30 | |
| 2 | 235 | Dolphins, Deep Thinkers? | 2003-06-11 | 30 | |
| 3 | 236 | Winning Dads | 2003-06-15 | 30 | |
| 4 | 237 | Dragons | 2003-06-18 | 30 | |
| 5 | 238 | Techno Wolf | 2003-06-25 | 30 | |
| 6 | 239 | African Assassin | 2003-07-02 | 30 | |
| 7 | 240 | Amazon Assassin, A Wildlife Whodunit | 2003-07-16 | 30 | |
| 8 | 241 | Peregrine, Nature's Top Gun | 2003-07-23 | 30 | |
| 9 | 242 | Beavers, The Master Builders | 2003-07-30 | 30 | |
| 10 | 243 | Sensitive Scorpion | 2003-08-06 | 30 | |
Season 33
| Episode No. | No. Overall | Title | Airdate | Runtime | Summary |
| --- | --- | --- | --- | --- | --- |
| 1 | 244 | Bears on the Black Run | 2004-11-01 | 30 | |
| 2 | 245 | Squirrels, Are They Tough Enough? | 2004-11-08 | 30 | |
| 3 | 246 | Monitor Lizard, Africa's Greatest Thief | 2004-11-15 | 30 | |
| 4 | 247 | Gadgets Galore | 2004-11-25 | 30 | |
| 5 | 248 | Capuchins, The Monkey Puzzle | 2004-12-09 | 30 | |
| 6 | 249 | Dragonfly, Beauty or Beast? | 2004-12-16 | 30 | |
| 7 | 250 | King Croc | 2004-12-20 | 30 | |
| 8 | 251 | Kea, The Smartest Parrot | 2004-12-27 | 30 | |
| 9 | 252 | Wildebeest, The Super Herd | 2005-02-03 | 30 | |
| 10 | 253 | Crabs, Claw Wars | 2005-02-17 | 30 | |
Series Cast
| | | | |
| --- | --- | --- | --- |
| | David Attenborough | as Narrator | |
Related News
TVMaze