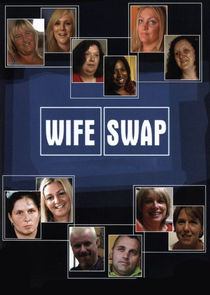 Have you ever wondered whether the grass is greener on the other side of the fence? Two wives discover that it often isn't when they hand over the keys to their homes and literally switch families — but not bedrooms — for two weeks on the new reality show Wife Swap, already a critically-acclaimed smash hit in its third season in the U.K.

Wife Swap is not a competition or a contest. It is a reality show unlike any other, where the battlegrounds are the kitchens and living rooms, child-rearing is a subject of intense and heated debate, and the outcome isn't a cash prize, but a couple's opportunity to re-discover why they love each other and decided to marry in the first place.

In the first week of the swap, the wives move in with their new family and adopt their very different lifestyle. They agree to follow a manual written by the departing wife that sets out the rules of their new household – how they parent, shop, do the house work, manage their budgets and their social life. But then, in the second week, everything changes. The new wives take charge. They introduce their own set of rules and get to run the new household their way. It's a radical shock to both families. The results are explosive, enlightening and often very funny. This is a show about the things that really matter to families across America.

At the end of the show, the two couples meet for the first time. In a highly-charged exchange of views, both couples make a frank assessment of each other and talk about what they've learned from the experience.
Series Overview
Rating
imDb Rating: 4.3 (1,646 Votes)
Metascore: N/A
Plot
Two wives, from two very different families, swap lives for two weeks. One week in the life of the host family, the other week forcing the family to live her lifestyle.
Details
Rated: TV-PG
Released: 01 Sep 2004
Runtime: 60 min
Genre: Reality-TV, Romance
Director: N/A
Writer: N/A
Actors: John Schwab
Language: English
Country: UK, USA
Awards: 4 nominations.
Total Seasons: 7
Previous Episode
Cyboran/Owen-Ladino
Episode 6x14; Aug 13, 2010
A fun and flamboyant metropolitan couple who teach classes as relationship superheroes swap with a serious and strict mom and dad who moved to the country to protect their kids from the influences of the city.
Previous Episodes 6x14: Cyboran/Owen-Ladino 6x13: Harris/Weasel 6x12: Parker/Robinson 6x11: Funderburgh/Warren 6x10: McLeish/O'Dell 6x9: Cathrea/Stewart 6x8: Flannagin/Logan 6x7: Herrington/Trevino 6x6: Haller-Wren/Spencer

View All Episodes
Recent News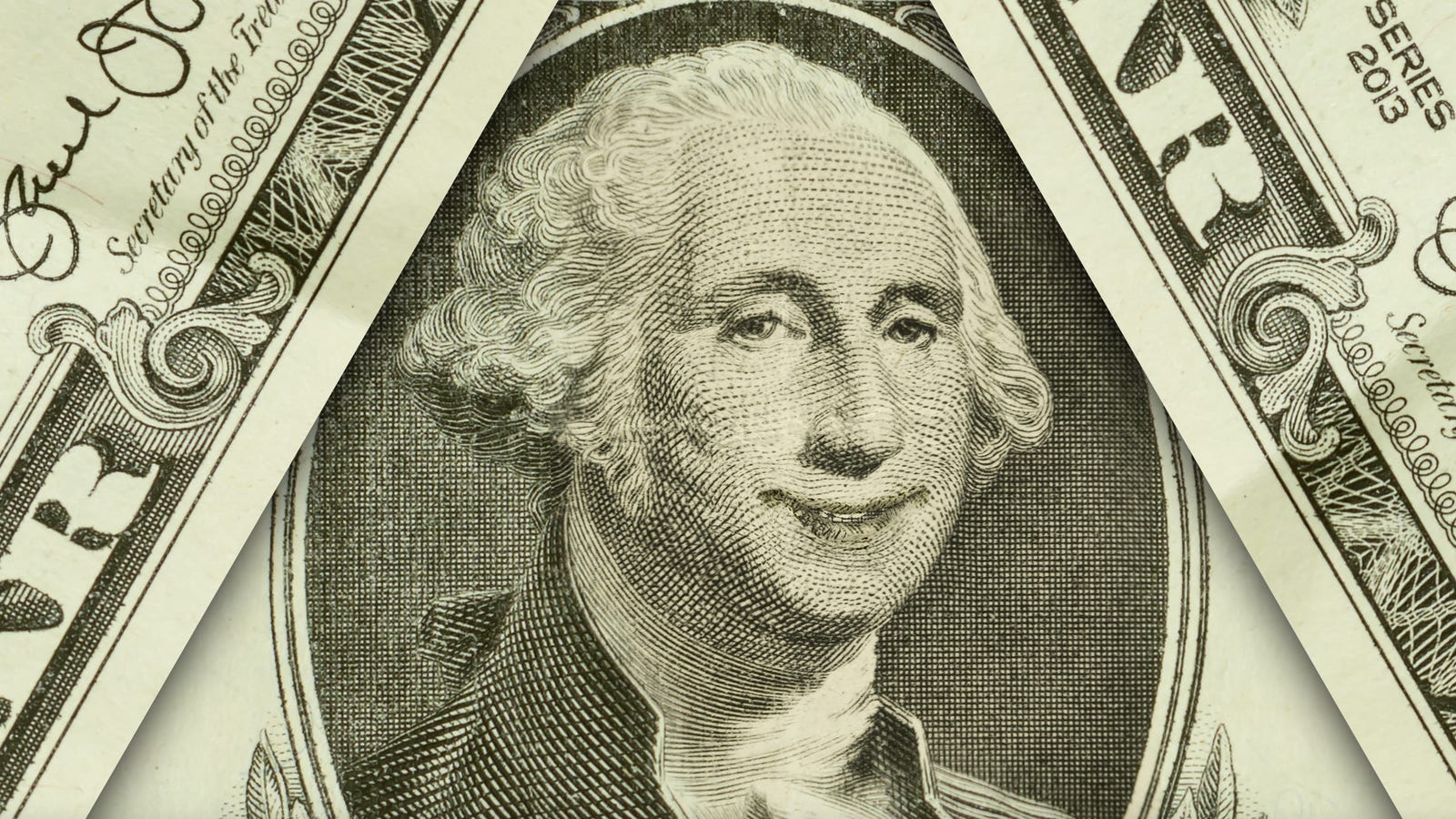 What's the Best Thing You've Ever Gotten for a Dollar?
"That and a dollar" will not get you a cup of coffee, unless "that" is another two dollars. It'll still cover your tip at most bars, which sucks for bartenders. But what's the best reward you've ever gotten for a dollar? Redditors answered this question with …
THEN AND NOW: The cast of 'Baywatch' 30 years later
" Baywatch " is celebrating its 30th anniversary since the first season premiered in 1989. The show featured some of the most iconic celebrities of our time, including David Hasselhoff, Pamela Anderson, and Carmen Electra. See where the original stars of "Bay…
via NewsAPI
View More Related News
Skip to:
Season 1
| Episode No. | No. Overall | Title | Airdate | Runtime | Summary |
| --- | --- | --- | --- | --- | --- |
| 1 | 1 | Pitts/Polchios | 2004-09-26 | 60 | |
| 2 | 2 | Spolansky/Bradley | 2004-09-29 | 60 | |
| 3 | 3 | Smoak/Beaver | 2004-10-06 | 60 | |
| 4 | 4 | Donahoe/Baker | 2004-10-20 | 60 | |
| 5 | 5 | Ghani/Stallone | 2004-10-27 | 60 | |
| 6 | 6 | Smith/Weiner | 2004-11-03 | 60 | |
| 7 | 7 | Reimer/bittner | 2004-11-10 | 60 | |
| 8 | 8 | Harris/Van Noy | 2004-11-17 | 60 | This week, in "Harris/Van Noy," an Oklahoma mother of three who agrees with her husband's edict that an obedient wife belongs in the kitchen swaps lives with an unorthodox, working mother from Texas who believes her stay-at-home husband should rule the kitchen. |
| 9 | 9 | Paiss/Davis (Husband Swap) | 2004-12-01 | 60 | |
| 10 | 10 | Aguirre/Ray | 2004-12-08 | 60 | |
| 11 | 11 | Burkhalter/Elliott | 2004-12-15 | 60 | |
| 12 | 12 | Parsons/Bramhall | 2005-01-12 | 60 | This week in "Parsons/Bramhall," a highly educated, compulsively organized, mother trades lives with a single, working class waitress mother who struggles to control her three wayward daughters. |
| 13 | 13 | Fontaine/Herman | 2005-01-19 | 60 | This week, in "Fontaine/Herman," a bargain-seeking, coupon-obsessed, pack-rat mother from Ohio who refuses to work so that she can dote on her four children, swaps lives with a high-powered, high-paid executive mother from Maryland who loves her career and disdains coupons, clutter, and kids who rule the house. |
| 14 | 14 | Boone Luffey/Gillespie | 2005-02-09 | 60 | |
| 15 | 15 | Pyke/Smith | 2005-02-16 | 60 | This week in "Pyke/Smith," a mother who gave up everything to indulge her husband's fantasy of living by traveling as a family in a cramped, converted bus trades lives with a spunky, home-centric mother of three whose workaholic mortician husband spends more time with the dead than the living. |
| 16 | 16 | Flummerfelt/Bray | 2005-02-23 | 60 | This week, in "Flummerfelt/Bray," an assertive, African-American wife of an inter-racial, suburban Michigan couple trades lives with a subservient, stay-at-home wife of a very different interracial couple from urban Maryland. |
| 17 | 17 | Patrick/Leierwood | 2005-03-02 | 60 | |
| 18 | 18 | Silver/Caden (Boss Swap) | 2005-03-07 | 60 | |
| 19 | 19 | Cedarquist/Oeth | 2005-03-16 | 60 | In "Cedarquist/Oeth," a low-tech, stay-at-home mom who lives off the electric grid in an isolated, tree house swaps places with a high-powered, plugged-in career mom who's wired in suburbia. |
| 20 | 20 | Hawn/Orlando (Vacation Swap) | 2005-03-23 | 60 | |
Season 2
| Episode No. | No. Overall | Title | Airdate | Runtime | Summary |
| --- | --- | --- | --- | --- | --- |
| 1 | 21 | Allison/Hagerty | 2005-09-12 | 60 | In "Allison/Hagerty," a conservative teacher from Mississippi who firmly believes in structure and discipline swaps lives with a raucous stay-at-home mom who doesn't believe in manners or any kind of rules or household duties. |
| 2 | 22 | Wiggins/Felix | 2005-09-20 | 60 | |
| 3 | 23 | Collins/Matlock | 2005-09-26 | 60 | In "Collins/Matlock," a disciplinarian mom from a baseball-fanatic family trades lives with a punk rock hairdresser mom who believes her kids should have all kinds of freedom. |
| 4 | 24 | Mayfield/Wasdin | 2005-10-03 | 60 | |
| 5 | 25 | Yonts/Jan-Turan | 2005-10-10 | 60 | |
| 6 | 26 | Downs/Bailey | 2005-10-17 | 60 | |
| 7 | 27 | Nazario/Lassell | 2005-10-24 | 60 | |
| 8 | 28 | Heiss/Kestrel | 2005-11-07 | 60 | This week in Heiss/Kestrel, a devoted housewife and mother who does all the cooking and cleaning for her overindulged teenagers and husband in their modern appliance-outfitted home swaps lives with an eco-friendly hippie mom who detests materialism and whose family of three shares household chores and works together to keep their meager household afloat. |
| 9 | 29 | Hodge/Kolpin | 2005-11-14 | 60 | |
| 10 | 30 | Johnson/Blackburn | 2005-11-21 | 60 | This week in Johnson/Blackburn, a strict and regimented mother who runs her family like a military unit and starts her day at 4:30 a.m. swaps lives with a undisciplined mother whose house is chaos and whose home gym is collecting dust. |
| 11 | 31 | Stonerock/Finley | 2005-11-28 | 60 | This week in Stonerock/Finley, a Pastor's wife who loves the great outdoors swaps places with an outdoors-hating, computer-obsessed mom whose husband is an atheist disc jockey. |
| 12 | 32 | Fuentes/Lawson | 2005-12-12 | 60 | |
| 13 | 33 | Ast/Green | 2005-12-19 | 60 | |
| 14 | 34 | Roy/Maness | 2006-01-09 | 60 | |
| 15 | 35 | Bimonte/Hubbard | 2006-01-16 | 60 | |
| 16 | 36 | King/Reeves | 2006-01-30 | 60 | |
| 17 | 37 | Kraut/Hardin | 2006-02-06 | 60 | This week in Kraut/Hardin, a glitz and glamour-loving mother who lives a life of excess and luxury swaps places with a devoutly religious, country mother of eight who lives the stark and simple life. |
| 18 | 38 | Wife Swap Saved My Marriage | 2006-02-20 | 60 | |
| 19 | 39 | Schachtner/Martincak | 2006-02-27 | 60 | |
| 20 | 40 | Thompson/Askam-Schwartz | 2006-03-06 | 60 | A Wiccan High Priestess whose husband worships the mystical ground she walks on swaps places with a traditional, stay-at-home wife and mother of two whose husband expects his wife to do everything for him. |
| 21 | 41 | Stamper/Haggerty | 2006-03-13 | 60 | |
| 22 | 42 | Kinison/Czerniawski | 2006-03-27 | 60 | |
| 23 | 43 | West/Grimes | 2006-04-10 | 60 | |
| 24 | 44 | Ridgely/Corrao | 2006-05-01 | 60 | |
Season 3
| Episode No. | No. Overall | Title | Airdate | Runtime | Summary |
| --- | --- | --- | --- | --- | --- |
| 1 | 45 | Jeffrey/Greiner | 2006-09-18 | 60 | |
| 2 | 46 | Baur/Fine | 2006-09-18 | 60 | |
| 3 | 47 | Zemanek/Brandon | 2006-09-25 | 60 | |
| 4 | 48 | Boyd/Milorey | 2006-09-25 | 60 | |
| 5 | 49 | Slater/Williams | 2006-10-02 | 60 | |
| 6 | 50 | Alcorn/Booker | 2006-10-09 | 60 | This week a former undefeated champion boxer who runs her home like an Olympic coach swaps with a mother who champions relaxation and competitive eating. |
| 7 | 51 | Lovazzano/Clover | 2006-10-16 | 60 | This week in 'Lovazzano/Clover,' a wealthy and pampered housewife living the 'Hollywood' life in California swaps with a down-home, country mom. |
| 8 | 52 | Mink/Oaks | 2006-11-13 | 60 | This week on 'Mink/Oaks', a super-traditional cowgirl married to a perfectionist rodeo-show cowboy swaps with a demanding wife who rules the roost while her husband cleans it. |
| 9 | 53 | Rowland/Rivera | 2006-11-27 | 60 | This week in 'Rowland/Rivera,' a laid-back mother who can barely keep tabs on her three wild daughters swaps with a mother who acts like a jail warden and controls every aspect of her daughters' lives. |
| 10 | 54 | Talbott/Broider | 2006-12-04 | 60 | This week in 'Talbott/Broider,' a mom who lets her three boys rule the house with slap fights and pranks swaps with a militaristic mom who has rules for everything, and even makes her sons sign out the key to the bathroom. |
| 11 | 55 | Lawrence/Caddel | 2007-01-08 | 60 | |
| 12 | 56 | Allemon/Johnson | 2007-01-15 | 60 | |
| 13 | 57 | Koopman/Early | 2007-01-22 | 60 | This week in 'Koopman/Early,' a young, fun-loving aspiring model mom swaps lives with a traditional, conservative grandmother. |
| 14 | 58 | Starling/Sweany-Ernst | 2007-02-05 | 60 | This week in 'Starling/Sweany-Ernst,' a mom who plans her whole family's lives around her thirteen-year-old son's motocross obsession swaps lives with a mom who worships Mother Earth and talks to fairies. |
| 15 | 59 | Meeks/Hoover | 2007-02-12 | 60 | This week in 'Meeks/Hoover,' a religious, conservative mom who shuns alcohol and is raising her three daughters to be proper and modest swaps lives with a punk rock mom who believes freedom of expression and partying are most important in life. |
| 16 | 60 | Haigwood/Hess-Webb | 2007-02-19 | 60 | This week in 'Haigwood/Hess-Webb,' a woman who feels most comfortable in a stained pair of overalls and whose family barely interacts with mainstream society swaps lives with a family who put style before substance. |
| 17 | 61 | Hamilton/Lowe | 2007-02-26 | 60 | This week in 'Lowe/Hamilton,' a self-professed 'princess' mom who loves to shop and primp with her spoiled daughter swaps lives with a mom who bottles deer urine for a living with her husband and kids. |
| 18 | 62 | Browne/Robinson | 2007-04-27 | 60 | This week in "Browne/Robinson," a diva mom who raises her kids to be primped and perfect divas-in-training swaps lives with a laid-back mom whose family owns a scrap yard and can barely control her immature husband and pack of unruly boys. |
| 19 | 63 | Silver/Pitney | 2007-05-28 | 60 | This week on "Silver/Pitney," a self-professed psychic who is treated like a princess by her "Mister Mom" husband and home-schooled sons swaps with an indulgent country wife who lives to serve her unruly sons and gambling-addict husband. |
| 20 | 64 | Rush/Rios Bolman | 2007-08-06 | 60 | This week in "Rush/Rios-Bolman," a woman whose dogs come first in the household swaps lives with an eco-friendly wife who takes recycling to the extreme by re-using her own urine for fertilizer. |
Season 4
| Episode No. | No. Overall | Title | Airdate | Runtime | Summary |
| --- | --- | --- | --- | --- | --- |
| 1 | 65 | Boss/Guastaferro | 2008-01-02 | 60 | This week in "Boss/Gustaferro," a former pageant queen Mom whose daughter is following in her footsteps swaps lives with a feminist Mom who homeschools her kids and disapproves of makeup and beauty. |
| 2 | 66 | Flynn/Orris | 2008-01-09 | 60 | This week on "Flynn/Orris," a strict Mom who raises the roost military style swaps lives with a carefree, easygoing Mom who runs the house with no help from her family. |
| 3 | 67 | Harrison-Velasco/Marshall | 2008-01-16 | 60 | |
| 4 | 68 | Galvan/Martin-Portala | 2008-01-23 | 60 | This week in "Galvan/Martin-Portala" a laid-back magician's wife who loathes domestic duties swaps lives with a demanding mom who's an obsessive clean freak and micromanages her husband's and children's lives. |
| 5 | 69 | McDonald/Robarge | 2008-01-30 | 60 | This week in "McDonald/Robarge," a very open and feminine burlesque dancer wife swaps lives with a "just one of the guys" lumberjack wife. |
| 6 | 70 | LaBrie/Zaring | 2008-02-06 | 60 | This week in "LaBrie/Zaring," a wife whose obsessed, competitive truck-pulling husband hasn't finished fixing the kitchen after seven years swaps lives with a wife whose main concerns are her appearance and partying like a rock star. |
| 7 | 71 | Beckman-Heskett/Childs | 2008-02-13 | 60 | This week on "Beckman-Heskett/Childs," a theologically liberal high powered corporate executive mother with a stay-at-home husband swaps lives with a born again Christian mom who believes women are created to be men's help-mates. |
| 8 | 72 | Blankenship/Phillips | 2008-02-20 | 60 | "Blankenship/Phillips" -- This week in "Blankenship/Phillips," a conservative, former Colonel wife who also works three jobs while her husband takes care of the home swaps lives with a rock and roll wife whose husband barks orders to her on the baby monitor. |
| 9 | 73 | Myers/Sutton | 2008-02-27 | 60 | "Myers/Sutton" -- This week on "Myers/Sutton," a down-home Kentucky wife swaps lives with a ghost-hunting wife who brings home the bacon to her shaman husband and four children. |
| 10 | 74 | McGoldrick/Noel | 2008-03-05 | 60 | This week in "McGoldrick/Noel," a traditional wife who works non-stop at her family's pet funeral home swaps lives with a punk rock wife who works as a raunchy shock jock radio DJ. |
| 11 | 75 | Graf/Medici | 2008-03-12 | 60 | |
| 12 | 76 | Ketchum/Sheron | 2008-03-19 | 60 | This week in "Ketchum/ Sheron," a Type-A wrestling/sports crazed wife who does all the dirty work for her family swaps lives with a wife who owns a busy coffee house where her kids do the dishes. |
| 13 | 77 | Gillette/Turner | 2008-03-26 | 60 | This week on "Gillette/ Turner," a meticulous, structured wife who raises her kids to be the best and brightest swaps lives with a laid-back mom who lets her kids run wild in the traveling carnival she owns and operates with her husband. |
| 14 | 78 | Figaratto/Martinez | 2008-04-02 | 60 | Kate travels to Maine to the home of the fun-loving Figaratto family, where wife Roxie, husband Ron and children Megan, Katie and Christian (9) sing karaoke seven nights a week. The Figarattos throw karaoke parties in their basement, which they have dubbed the "R&R karaoke bar." Roxie even runs an internet karaoke business from the basement, but as soon as the kids get home, she turns her undivided attention to them. In the Figaratto home, the kids are center-stage, and as a result they sometimes behave like spoiled rock stars -- Christian won't brush his teeth, comb his hair or take a bite of food without supervision. At dinnertime, Roxie visits several different fast food restaurants to get each member of the family whatever strikes their fancy. |
| 15 | 79 | Stockdale/Tonkovic | 2008-04-23 | 60 | In the first week of the swap, Kathy observes a Tonkovic hip hop hoedown, is offended by Paul's explicit rap lyrics, and is appalled by the kids' complete financial dependence and John's non-parenting. Meanwhile, at the Stockdales', Laurie talks to the boys about their social isolation and to Bruce about his stranglehold on their lives. In the second week, when the wives change the rules, Laurie introduces video games, TV and junk food, the band has to perform a rap song for real rappers and Calvin and Charles go on a date. Meanwhile, Kathy asks the Tonkovics to work on a farm to earn spending money, and brings in a priest in hopes of marrying Paul and Meghan to their partners. At the end of the swap, when the couples are reunited, will Kathy chill and let Calvin and Charles go on a second date? Will Laurie adopt a more wholesome way of life and learn to be stricter over her kids?. |
| 16 | 80 | Sundstrom/Tower | 2008-04-30 | 60 | In the first week of the swap, Joy has to dump her neatly pressed clothes on the pool table, and accuses the boys of behaving like animals. At the race track she has to decide whether to stay in the pit or put the pedal to the metal racing. Meanwhile, Stephanie revs up house cleaning and throws a cocktail party, but is still left with the feeling the house is lonely. In the second week, when the wives change the rules, Joy puts the breaks on drag racing and bans clothes on the pool table. She cleans the entire house and brings in an etiquette coach. Meanwhile, Stephanie has the Towers throw all their clothes on the table and lets the kids decorate their rooms. The family put on their pink "Team Tower" overalls and step into Stephanie's world of high octane chaos with a crash course in pit training. At the end of the swap, when the couples are reunited, will Joy learn that cleanliness does not equal happiness? Will Stephanie slow down a little and learn to take some pride in her own home?. |
| 17 | 81 | Tassie/Tyson | 2008-05-07 | 60 | This week on "Tassie/Tyson," a buttoned up, perfectionist wife who won't tolerate a thing out of place swaps lives with a bounty hunter wife who feeds her family takeout tacos and doesn't mind if the kids end up wearing them. |
| 18 | 82 | Coste/Ives | 2008-05-14 | 60 | This week on "Coste/Ives," a revved up wife and mother of a motorcycle stunt family swaps lives with an artistic, eco-friendly wife from Arizona who dreams of one day living in an environmentally friendly straw bale home. |
| 19 | 83 | Espinosa-Marquez/Pay | 2008-05-28 | 60 | This week on "Espinosa-Marquez/Pay," a wife who believes in skateboarding, self expression and following one's dreams swaps lives with a wife who makes her kids write five-paragraph essays if they break the house rules. |
| 20 | 84 | Carmichael/Hanna | 2008-06-25 | 60 | This week in "Carmichael/Hanna," a woman dedicated to raising pigs swaps lives with an eclectic, artistic belly dancer who lives a life of glamour. |
Season 5
| Episode No. | No. Overall | Title | Airdate | Runtime | Summary |
| --- | --- | --- | --- | --- | --- |
| 1 | 85 | Heene/Martel | 2008-10-03 | 60 | "Heene/Martel" - A thrill-seeking family devoted to chasing tornados swaps lives with a cautious family who always put safety first. |
| 2 | 86 | McCaslin/Deekens | 2008-10-10 | 60 | This week in "McCaslin-Deekens," a woman who can bench press 341 lbs swaps lives with a woman who believes that a lady never lifts any sort of weight and that sweating is for the beasts. |
| 3 | 87 | Kinsman/Thompson | 2008-10-17 | 60 | This week in "Kinsman/Thompson," a rugged lobsterwoman who wears clothes till they fall apart swaps lives with a fashion obsessed Cali-girl who shops every day and bought her biggest assets from a plastic surgeon. |
| 4 | 88 | Melton/Dufrene | 2008-10-24 | 60 | A woman whose family subsists on the Louisiana swamp swaps lives with a ballerina accustomed to cultured refinement. |
| 5 | 89 | Martin/Vallone | 2008-10-31 | 60 | A Rastafarian mom who barely keeps her bank account in double figures swaps lives with a mom who believes that discipline and hard work provide the best things in life. |
| 6 | 90 | Brown/Neighbors | 2008-11-07 | 60 | A self-described "supermom" who manages her children's every waking moment swaps lives with a free-spirited mom who would rather dance with her kids than check their homework. |
| 7 | 91 | Berwick/Roachford | 2008-11-21 | 60 | A wife who has sacrificed her own dreams to her husband's 30-year-old pursuit of rock superstardom and who indulges her pre-teen daughter swaps with a woman with nine children who runs her house with an iron hand and relies on her husband's total support. |
| 8 | 92 | Cooper/Kukta | 2008-12-12 | 60 | A family who spend 10 hours a day entering sweepstakes swap lives with a family of party animals. |
| 9 | 93 | Dusseau/Smith-Snider | 2009-01-09 | 60 | A competitive family devoted to looking their best and always coming 1st swaps with an alternative family who focus on expressing themselves and "unschooling" their kids. |
| 10 | 94 | McIntyre/Keyser | 2009-01-16 | 60 | A wife dedicated to staying home and clipping coupons swaps lives with a super social, spendthrift family. |
| 11 | 95 | Long/Stephens-Fowler | 2009-01-30 | 60 | A mid-western family whose lives revolve around the "American Way" of fast food, 4X4s and paintball, swaps lives with a big city family focused on education, the environment and keeping their bodies healthy and trim. |
| 12 | 96 | Jones/Martinson | 2009-02-06 | 60 | A nonconformist California family who have radical views on mainstream society and traditional education swap lives with a busy Colorado family whose focus is grooming their children to become successful, model adults. |
| 13 | 97 | Bonett/Linkins | 2009-02-13 | 60 | A family of LARPERS (Live Action Role Players) who dress as characters out of a fantasy adventure swap lives with a family of overachievers who use motivational messages and positive attitude to help them meet their goals in life. |
| 14 | 98 | Petersen/Vaughn | 2009-02-27 | 60 | An eccentric pair of yoga instructors who have raised their son to be the king of the household swap with a hard working, no-nonsense family of six. |
| 15 | 99 | Chi/Edwards | 2009-03-06 | 60 | A strict and structured martial arts family who run their family like a business swap lives with unconventional family of actors whose home is drowning in costumes and unpaid bills. |
| 16 | 100 | Heene/Silver | 2009-03-13 | 60 | |
| 17 | 101 | Henstein/Toulou | 2009-03-20 | 60 | A hard-working real estate couple who never take a day off swap with a fun-loving family of jokesters. |
| 18 | 102 | Brown/Holland | 2009-03-27 | 60 | A family of four who love to demolish junk cars and eat fried foods swap with a family who run on a healthy diet of fruits and vegetables and a military driven schedule. |
| 19 | 103 | Mallick/Stewart | 2009-04-03 | 60 | A biker family obsessed with leather, wheels and all things motorcycles swap lives with a family passionate about their wholesome Irish heritage and keeping to their strict, structured schedule. |
| 20 | 104 | Burroughs/Padovan-Hickman | 2009-04-17 | 60 | A family who choose to live off the grid, without modern conveniences like electricity or a refrigerator, swap lives with a wealthy, materialistic family obsessed with status. |
| 21 | 105 | Brazenwood/Taylor | 2009-04-24 | 60 | A meat-loving cowboy family with traditional values swap lives with a free-spirited vegan family who consult the stars. |
| 22 | 106 | Schults/Smith | 2009-05-01 | 60 | Young parents who celebrate Halloween year-round swap lives with older parents who believe in strict, traditional values. |
Season 6
| Episode No. | No. Overall | Title | Airdate | Runtime | Summary |
| --- | --- | --- | --- | --- | --- |
| 1 | 107 | Cameron/Drago | 2010-04-02 | 60 | In the second week, when the wives change the rules and turn the tables, Ro is determined to give the boys their childhoods back and tries to convince Dave that closing the coffee shop will give him more time to be a father to his sons. Ro also rules that Dave must care for reborn baby Emma to learn how to be more affectionate with his own children, but he threatens to "flush it down the commode!" At the Dragos', Teresa rules the family must learn responsibility by running a family hot dog cart and that Nick help advertise the cart by wearing a hot dog costume. Teresa also rules that Jay and the kids stand up to Ro by cleaning out her overstuffed closets. Nick says Teresa "is ruining their family" and threatens to leave. After two weeks in another home, can Ro Drago convince Dave that kids deserve a little fun and shouldn't have to work so hard? And can Teresa Cameron get Jay Drago to stand up for his family and become the real head of the household?. |
| 2 | 108 | Fulco/Samel-Garloff | 2010-04-23 | 60 | A hard-working family band obsessed with becoming rich and famous swaps lives with a free-thinking family of activists who believe in going against the mainstream. |
| 3 | 109 | Schroeder/Wardle | 2010-04-30 | 60 | An artistic Goth family that encourages the kids to talk to the dead swaps with a family of hockey fanatics that doesn't hesitate to call kids losers when they play badly. |
| 4 | 110 | Adams/Hess | 2010-04-30 | 60 | A reptile and animal-obsessed family with no rules or fashion sense swap with a strict family who can't stand animals and say that "fashion is more important than air,". |
| 5 | 111 | Beauvais/Clayton | 2010-05-07 | 60 | A successful family of inventors and entrepreneurs living their dreams swap with a family who, despite becoming unemployed, maintain a cheerful outlook while struggling to live in a trailer park on a low income. |
| 6 | 112 | Haller-Wren/Spencer | 2010-05-14 | 60 | In the first week, Debbie arrives at the Haller-Wren home and immediately decides they're "dirty, freeloading hippies." She sees a family photo and mistakes Elijah for a young girl. When Reuben takes her to a drum circle, Debbie is so uncomfortable that she walks out and heads home. She's concerned at the boys' lack of participation in "manly" group sports. Meanwhile in the Spencer home, McKenzie is greeted at the door with a scale, broom and mop. She instantly feels disrespected by Mike, and is upset that he, Kirby and Chase apparently never help Debbie around the house and expect their mother to take care of all the chores. Things come to a head in the first week when Mike is exposed to McKenzie's underarm hair while exercising -- and he reduces her to tears. After two weeks in another home, can Debbie Spencer teach the Haller-Wrens how to become more masculine men? And can McKenzie Haller-Wren show the Spencer men how to value and appreciate their mother and -- quite literally -- get Mike to give birth to his feminine side?. |
| 7 | 113 | Herrington/Trevino | 2010-05-21 | 60 | A clean-cut family who perform a wholesome variety show swap with a rule-free family of low-riders who let their girls wear and say anything they want. |
| 8 | 114 | Flannagin/Logan | 2010-06-25 | 60 | A family who live the lifestyle of 1840s pioneers, including traditional roles for men and women, swap with a family obsessed with modern technology whose mom is the breadwinner. |
| 9 | 115 | Cathrea/Stewart | 2010-07-09 | 60 | A family who believe the Mayan prophesy that the world will end in 2012 may be true swap with a family dedicated to ensuring a bright and successful future for their kids -- especially their daughter, a golf prodigy -- . |
| 10 | 116 | McLeish/O'Dell | 2010-07-16 | 60 | A family whose mom runs an etiquette school and is raising elegant and pristine daughters swap with a mud racing family of rough and tumble tomboys who love burping contests and rolling about in the mud. |
| 11 | 117 | Funderburgh/Warren | 2010-07-23 | 60 | A family who gave up a sophisticated city lifestyle for the simple life on an organic goat farm swap lives with a divalicious mom who shops 'til she drops. |
| 12 | 118 | Parker/Robinson | 2010-07-30 | 60 | A family who put all their energy into only one of their five children because he is a "hip-hop star" -- but bypass the other four -- swap with a family in which the parents are obsessed with tracking the "Swamp Ape," as opposed to spending time with their only son. |
| 13 | 119 | Harris/Weasel | 2010-08-06 | 60 | A no-nonsense family of competitive gymnasts swap with an uncompetitive family of kickball enthusiasts who live for a good time. |
| 14 | 120 | Cyboran/Owen-Ladino | 2010-08-13 | 60 | A fun and flamboyant metropolitan couple who teach classes as relationship superheroes swap with a serious and strict mom and dad who moved to the country to protect their kids from the influences of the city. |
Season 7
| Episode No. | No. Overall | Title | Airdate | Runtime | Summary |
| --- | --- | --- | --- | --- | --- |
Series Crew
| | Position | Name |
| --- | --- | --- |
| | Executive Producer | Michael Davies |
| | Creator | Stephen Lambert |
| | Executive Producer | Stephen Lambert |
| | Executive Producer | Wendy Roth |
| | Co-Executive Producer | Cristin Cricco |
| | Co-Executive Producer | Mike Gamson |
Related News
TVMaze