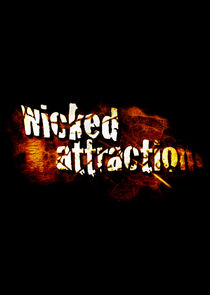 Little is known about the chemistry between two people that sparks a killing rampage. Forensic Psychologists and Criminal Profilers uncover horrifying clues and reveal the true stories of people driven by love to commit murder. Wicked Attraction investigates some of the most terrifying crimes in recent history and delves inside the criminal mind to explore the roots of these deadly murders and the psychological motivations behind deadly duos.
Series Overview
Rating
imDb Rating: 7.1 (555 Votes)
Metascore: N/A
Plot
Examines cases where perverse desires push real people to commit murder.
Details
Rated: TV-PG
Released: 07 Aug 2008
Runtime: 60 min
Genre: Documentary, Crime
Director: N/A
Writer: N/A
Actors: Pete Demeo
Language: English
Country: USA
Awards: N/A
Total Seasons: 6
Previous Episode
Prey for Me
Episode 6x13; Oct 10, 2013
Previous Episodes 6x13: Prey for Me 6x12: True Bromance 6x11: The Cougar and Her Cub 6x10: No Easy Road 6x9: Dirty Double Cross 6x8: A Mothers Worst Nightmare 6x7: The Dark Krystal 6x6: Freedom Quest 6x5: A Recipe for Disaster

View All Episodes
Recent News
The Streaming Canon
An exhaustive guide to everything streaming has to offer, from Dad Movies to bad reality TV, from rom-coms to Michael Bay-style explosions.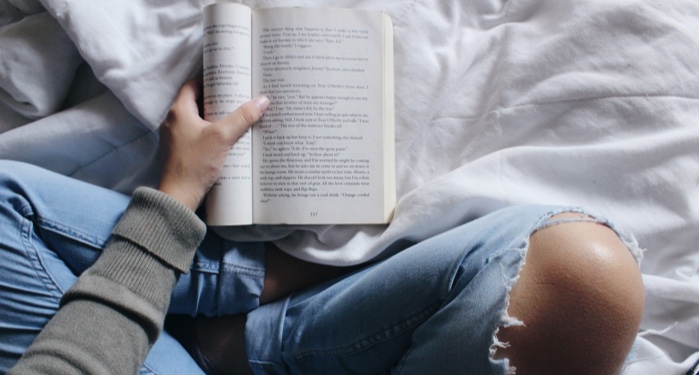 via NewsAPI
View More Related News
Skip to:
Season 1
| Episode No. | No. Overall | Title | Airdate | Runtime | Summary |
| --- | --- | --- | --- | --- | --- |
| 1 | 1 | The Perfect Couple | 2008-08-07 | 60 | |
| 2 | 2 | Minivan Murderers | 2008-08-14 | 60 | |
| 3 | 3 | The Madness of Two | 2008-08-21 | 60 | |
| 4 | 4 | Evil in the Desert | 2008-08-28 | 60 | |
| 5 | 5 | Blood Brothers | 2008-09-04 | 60 | |
| 6 | 6 | Twisted Twosome | 2008-09-11 | 60 | |
| 7 | 7 | Mother Knows Best | 2008-09-18 | 60 | |
| 8 | 8 | Kidnapped | 2008-10-09 | 60 | |
| 9 | 9 | Our Little Secret | 2008-10-16 | 60 | |
| 10 | 10 | Hearts of Darkness | 2008-10-23 | 60 | |
| 11 | 11 | Murder at Twilight | 2008-10-30 | 60 | |
| 12 | 12 | Driven by Desire | 2008-11-06 | 60 | |
| 13 | 13 | Death on the Sunset Strip | 2008-11-13 | 60 | |
Season 2
| Episode No. | No. Overall | Title | Airdate | Runtime | Summary |
| --- | --- | --- | --- | --- | --- |
| 1 | 14 | The Two Bears | 2009-07-09 | 60 | |
| 2 | 15 | Golden Years | 2009-07-16 | 60 | |
| 3 | 16 | The Folsom Wolf | 2009-07-23 | 60 | |
| 4 | 17 | A Mother's Love | 2009-07-30 | 60 | |
| 5 | 18 | Payback | 2009-08-06 | 60 | |
| 6 | 19 | Toolbox Killers | 2009-08-13 | 60 | |
| 7 | 20 | Opportunity Knocks | 2009-08-20 | 60 | |
| 8 | 21 | My Girl | 2009-08-27 | 60 | |
| 9 | 22 | Consumed by Envy | 2009-09-03 | 60 | |
| 10 | 23 | No Remorse | 2009-09-10 | 60 | |
| 11 | 24 | Single White Male | 2009-09-17 | 60 | |
| 12 | 25 | Picture Perfect | 2009-09-24 | 60 | |
| 13 | 26 | Dead or Alive | 2009-10-01 | 60 | |
Season 3
| Episode No. | No. Overall | Title | Airdate | Runtime | Summary |
| --- | --- | --- | --- | --- | --- |
| 1 | 27 | Built for Murder | 2010-07-05 | 60 | |
| 2 | 28 | Home Sweet Home | 2010-07-22 | 60 | |
| 3 | 29 | Evil in the Blood | 2010-07-29 | 60 | |
| 4 | 30 | Superstar | 2010-08-05 | 60 | |
| 5 | 31 | Beyond the Wire | 2010-08-12 | 60 | |
| 6 | 32 | Innocence Lost | 2010-08-19 | 60 | |
| 7 | 33 | Calm Before the Storm | 2010-08-26 | 60 | |
| 8 | 34 | Shoot to Thrill | 2010-09-02 | 60 | |
| 9 | 35 | Dial 123 | 2010-09-09 | 60 | |
| 10 | 36 | Live Free or Die | 2010-09-23 | 60 | |
| 11 | 37 | Deadly Disciple | 2010-09-30 | 60 | |
| 12 | 38 | Crossing the Line | 2010-10-07 | 60 | |
| 13 | 39 | A Lover's Betrayal | 2010-10-14 | 60 | |
Season 4
| Episode No. | No. Overall | Title | Airdate | Runtime | Summary |
| --- | --- | --- | --- | --- | --- |
| 1 | 40 | 'Til Death Us Do Part | 2011-06-30 | 60 | |
| 2 | 41 | 57 Seconds | 2011-07-07 | 60 | |
| 3 | 42 | Dante's Inferno | 2011-07-14 | 60 | |
| 4 | 43 | Bad Fortune | 2011-07-21 | 60 | |
| 5 | 44 | Road to Nowhere | 2011-07-28 | 60 | |
| 6 | 45 | See No Evil | 2011-08-04 | 60 | |
| 7 | 46 | Good Deeds Punished | 2011-08-11 | 60 | |
| 8 | 47 | The Golden Buddah | 2011-08-18 | 60 | |
| 9 | 48 | Deadly Rival | 2011-08-25 | 60 | |
| 10 | 49 | Sex, Lies, and Bloody Goodbyes | 2011-09-01 | 60 | |
| 11 | 50 | The Jaycee Dugard Story | 2011-10-13 | 60 | |
| 12 | 51 | Lesbians and the Little Man | 2011-10-20 | 60 | |
| 13 | 52 | Rough Diamond | 2011-10-27 | 60 | |
Season 5
| Episode No. | No. Overall | Title | Airdate | Runtime | Summary |
| --- | --- | --- | --- | --- | --- |
| 1 | 53 | No Sharing Allowed | 2012-06-09 | 60 | |
| 2 | 54 | Lust for Life | 2012-06-16 | 60 | |
| 3 | 55 | A Slice of Murder | 2012-06-23 | 60 | |
| 4 | 56 | Fascination with Death | 2012-06-30 | 60 | |
| 5 | 57 | House Guests From Hell | 2012-07-07 | 60 | |
| 6 | 58 | Death Ride | 2012-07-14 | 60 | |
| 7 | 59 | The Power of Love | 2012-07-21 | 60 | |
| 8 | 60 | The Body Shifters | 2012-07-28 | 60 | |
| 9 | 61 | Rebels with a Deadly Cause | 2012-08-04 | 60 | |
| 10 | 62 | Weapon of Mass Seduction | 2012-08-18 | 60 | |
| 11 | 63 | Dressed to Kill | 2012-08-25 | 60 | |
| 12 | 64 | Love Me Tenderizer | 2012-09-01 | 60 | |
| 13 | 65 | A Rose Amongst Thorns | 2012-09-08 | 60 | |
| 14 | 66 | Wheels of Steel | 2013-04-19 | 60 | |
Season 6
| Episode No. | No. Overall | Title | Airdate | Runtime | Summary |
| --- | --- | --- | --- | --- | --- |
| 1 | 67 | Venus Guy Trap | 2013-07-17 | 60 | |
| 2 | 68 | More Than a Babysitter | 2013-07-24 | 60 | |
| 3 | 69 | Mommys Little Helpers | 2013-07-31 | 60 | |
| 4 | 70 | Straight Through the Heartland | 2013-08-07 | 60 | |
| 5 | 71 | A Recipe for Disaster | 2013-08-14 | 60 | |
| 6 | 72 | Freedom Quest | 2013-08-21 | 60 | |
| 7 | 73 | The Dark Krystal | 2013-08-28 | 60 | |
| 8 | 74 | A Mothers Worst Nightmare | 2013-09-04 | 60 | |
| 9 | 75 | Dirty Double Cross | 2013-09-11 | 60 | |
| 10 | 76 | No Easy Road | 2013-09-18 | 60 | |
| 11 | 77 | The Cougar and Her Cub | 2013-09-25 | 60 | |
| 12 | 78 | True Bromance | 2013-10-03 | 60 | |
| 13 | 79 | Prey for Me | 2013-10-10 | 60 | |
Related News
TVMaze