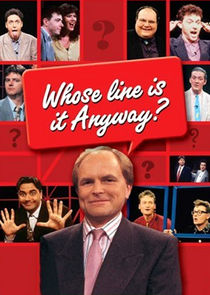 The popular improvisation show, hosted with a stunning lack of impartiality by Clive Anderson.
Series Overview
Rating
imDb Rating: 8.2 (4,908 Votes)
Metascore: N/A
Plot
A British show in which actors and comedians improvise sketches in various "theatre-sports"-type games, based on audience suggestions. The games might include singing a Hoedown about Tory ...
Details
Rated: N/A
Released: 23 Sep 1988
Runtime: 36 min
Genre: Comedy, Game-Show
Director: N/A
Writer: Mark Leveson, Dan Patterson
Actors: Clive Anderson, Richard Vranch, Ryan Stiles, Colin Mochrie
Language: English
Country: UK
Awards: 5 wins & 4 nominations.
Total Seasons: 10
Previous Episode
Series 10 Compilation 2
Episode 10x11; Jul 02, 1998
Previous Episodes 10x11: Series 10 Compilation 2 10x10: Series 10 Compilation 1 10x9: Brad Sherwood, Debra Wilson, Colin Mochrie, Ryan Stiles 10x8: Brad Sherwood, Wayne Brady, Colin Mochrie, Ryan Stiles 10x7: Greg Proops, Phil LaMarr, Colin Mochrie, Ryan Stiles 10x6: Greg Proops, Catherine O'Hara, Colin Mochrie, Ryan Stiles 10x5: Greg Proops, Brad Sherwood, Colin Mochrie, Ryan Stiles 10x4: Patrick Bristow, Wayne Brady, Colin Mochrie, Ryan Stiles 10x3: Greg Proops, Karen Maruyama, Colin Mochrie, Ryan Stiles

View All Episodes
Recent News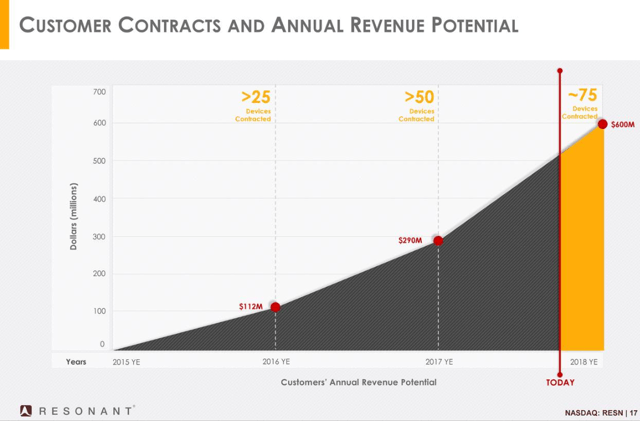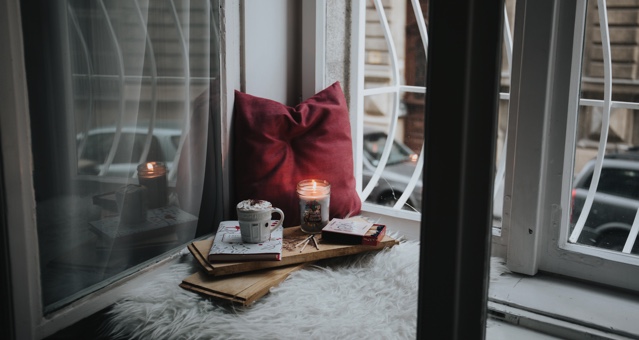 150 Winter New Releases to Add to Your TBR
Is your TBR overflowing? Well, #sorrynotsorry for doing this to you. I've got the best of the best of winter new releases as we close out 2019 and start 2020. Everything from picture books to adult ti
RHR: A Deep Dive into CBD, with Will Kleidon
The CBD industry is booming—and misinformation is growing as a result. In this episode of Revolution Health Radio, CBD expert Will Kleidon clears up misconceptions about CBD and explains more about how these products work, our history with hemp, and how to ge…
via NewsAPI
View More Related News
Skip to:
Season 1
| Episode No. | No. Overall | Title | Airdate | Runtime | Summary |
| --- | --- | --- | --- | --- | --- |
| 1 | 1 | Archie Hahn, Josie Lawrence, Paul Merton, John Sessions | 1988-09-23 | 30 | |
| 2 | 2 | Archie Hahn, Rory Bremner, Jimmy Mulville, John Sessions | 1988-09-30 | 30 | |
| 3 | 3 | Stephen Fry, Peter Cook, Josie Lawrence, John Sessions | 1988-10-07 | 30 | |
| 4 | 4 | Tony Slattery, Betty Thomas, Paul Merton, John Sessions | 1988-10-14 | 30 | |
| 5 | 5 | Josie Lawrence, Jonathan Pryce, Paul Merton, John Sessions | 1988-10-21 | 30 | |
| 6 | 6 | Graeme Garden, Jan Ravens, George McGrath, John Sessions | 1988-10-28 | 30 | |
| 7 | 7 | Tony Slattery, Jonathan Pryce, Rory McGrath, John Sessions | 1988-11-04 | 30 | |
| 8 | 8 | Richard Kaplan, Griff Rhys-Jones, Paul Merton, John Sessions | 1988-11-11 | 30 | |
| 9 | 9 | Mike McShane, Josie Lawrence, Tony Slattery, John Sessions | 1988-11-18 | 30 | |
| 10 | 10 | Stephen Fry, Josie Lawrence, Enn Reitel, John Sessions | 1988-11-25 | 30 | |
| 11 | 11 | Series 1 Compilation 1 | 1988-12-02 | 30 | |
| 12 | 12 | Series 1 Compilation 2 | 1988-12-09 | 30 | |
| 13 | 13 | Jon Glover, Jimmy Mulville, Josie Lawrence, John Sessions | 1988-12-16 | 30 | |
| 14 | 14 | Comic Relief Special | 1989-03-10 | 30 | |
Season 2
| Episode No. | No. Overall | Title | Airdate | Runtime | Summary |
| --- | --- | --- | --- | --- | --- |
| 1 | 15 | Greg Proops, Josie Lawrence, Tony Slattery, Mike McShane | 1989-10-10 | 30 | |
| 2 | 16 | Archie Hahn, Josie Lawrence, Tony Slattery, John Sessions | 1989-11-17 | 30 | |
| 3 | 17 | Ron West, Griff Rhys-Jones, Paul Merton, John Sessions | 1989-11-24 | 30 | |
| 4 | 18 | Greg Proops, Josie Lawrence, Paul Rider, Mike McShane | 1989-12-08 | 30 | |
| 5 | 19 | Ryan Stiles, Sandi Toksvig, Tony Slattery, John Sessions | 1989-12-15 | 30 | |
| 6 | 20 | Ron West, Jimmy Mulville, Paul Merton, John Sessions | 1989-12-22 | 30 | |
| 7 | 21 | Greg Proops, Josie Lawrence, Paul Merton, Sandi Toksvig, Tony Slattery, Mike McShane | 1989-12-29 | 30 | |
| 8 | 22 | Ryan Stiles, Josie Lawrence, Neil Mullarkey, Mike McShane | 1990-01-05 | 30 | |
| 9 | 23 | Archie Hahn, Jonathan Pryce, Paul Merton, John Sessions | 1990-01-12 | 30 | |
| 10 | 24 | Lee Simpson, Jan Ravens, Tony Slattery, Mike McShane | 1990-01-19 | 30 | |
| 11 | 25 | Josie Lawrence, Arthur Smith, Sandi Toksvig, Mike McShane | 1990-01-26 | 30 | |
| 12 | 26 | Mike McShane, Chris Langham, Sandi Toksvig, John Sessions | 1990-02-09 | 30 | |
| 13 | 27 | Greg Proops, Josie Lawrence, Tony Slattery, John Sessions | 1990-02-16 | 30 | |
| 14 | 28 | Ron West, Sandi Toksvig, Tony Slattery, Rory McGrath | 1990-02-23 | 30 | |
| 15 | 29 | Josie Lawrence, Paul Merton, Tony Slattery, Mike McShane | 1990-03-02 | 30 | |
| 16 | 30 | Series 2 Compilation 1 | 1990-03-09 | 30 | |
| 17 | 31 | Series 2 Compilation 2 | 1990-03-16 | 30 | |
Season 3
| Episode No. | No. Overall | Title | Airdate | Runtime | Summary |
| --- | --- | --- | --- | --- | --- |
| 1 | 32 | Josie Lawrence, Greg Proops, Jim Sweeney, Tony Slattery | 1991-01-18 | 30 | |
| 2 | 33 | Josie Lawrence, Mark Cohen, Tony Slattery, Mike McShane | 1991-01-25 | 30 | |
| 3 | 34 | Mike McShane, Sandi Toksvig, Paul Merton, Jim Sweeney | 1991-02-01 | 30 | |
| 4 | 35 | Josie Lawrence, Paul Merton, Julian Clary, Mike McShane | 1991-02-08 | 30 | |
| 5 | 36 | Mike McShane, Colin Mochrie, Sandi Toksvig, Tony Slattery | 1991-02-15 | 30 | |
| 6 | 37 | Mike McShane, Josie Lawrence, Denalda Williams, Sandi Toksvig | 1991-02-22 | 30 | |
| 7 | 38 | Mike McShane, Paul Merton, Steve Steen, Jim Sweeney | 1991-03-01 | 30 | |
| 8 | 39 | Greg Proops, Sandi Toksvig, Tony Slattery, Mike McShane | 1991-03-08 | 30 | |
| 9 | 40 | London Compilation | 1991-03-15 | 30 | |
| 10 | 41 | Josie Lawrence, Ryan Stiles, Chris Smith, Jim Meskimen | 1991-03-22 | 30 | |
| 11 | 42 | Mike McShane, Mark Cohen, Greg Proops, John Sessions | 1991-03-29 | 30 | |
| 12 | 43 | Josie Lawrence, Ryan Stiles, Colin Mochrie, Mike McShane | 1991-04-05 | 30 | |
| 13 | 44 | Chris Smith, Sandi Toksvig, Jim Meskimen, Mike McShane | 1991-04-12 | 30 | |
| 14 | 45 | John Sessions, Archie Hahn, Ryan Stiles, Mike McShane | 1991-04-19 | 30 | |
| 15 | 46 | Greg Proops, George McGrath, Ryan Stiles, Mike McShane | 1991-04-26 | 30 | |
| 16 | 47 | Josie Lawrence, Greg Proops, Sandi Toksvig, Mike McShane | 1991-05-03 | 30 | |
| 17 | 48 | New York Compilation | 1991-05-10 | 30 | |
Season 4
| Episode No. | No. Overall | Title | Airdate | Runtime | Summary |
| --- | --- | --- | --- | --- | --- |
| 1 | 49 | Jim Sweeney, Steve Steen, Steve Frost, Tony Slattery | 1992-01-24 | 30 | |
| 2 | 50 | Greg Proops, Paul Merton, Ryan Stiles, Josie Lawrence | 1992-01-31 | 30 | |
| 3 | 51 | Jim Sweeney, Paul Merton, Steve Steen, Tony Slattery | 1992-02-07 | 30 | |
| 4 | 52 | Jim Sweeney, Steve Frost, Josie Lawrence, Tony Slattery | 1992-02-14 | 30 | |
| 5 | 53 | Greg Proops, Ryan Stiles, Chip Esten, Tony Slattery | 1992-02-21 | 30 | |
| 6 | 54 | London Compilation | 1992-02-28 | 30 | |
| 7 | 55 | Greg Proops, Ryan Stiles, Colin Mochrie, Brad Sherwood | 1992-03-07 | 30 | |
| 8 | 56 | Greg Proops, Archie Hahn, Ryan Stiles, Chip Esten | 1992-03-14 | 30 | |
| 9 | 57 | Ron West, Ryan Stiles, Colin Mochrie, Greg Proops | 1992-03-21 | 30 | |
| 10 | 58 | Sam Johnson, Jane Brucker, Ryan Stiles, Chip Esten | 1992-03-28 | 30 | |
| 11 | 59 | Jim Meskimen, Chris Smith, Ryan Stiles, Chip Esten | 1992-04-03 | 30 | |
| 12 | 60 | Greg Proops, Ron West, Ryan Stiles, Brad Sherwood | 1992-04-10 | 30 | |
| 13 | 61 | New York Compilation | 1992-04-17 | 30 | |
Season 5
| Episode No. | No. Overall | Title | Airdate | Runtime | Summary |
| --- | --- | --- | --- | --- | --- |
| 1 | 62 | Greg Proops, Ryan Stiles, Colin Mochrie, Tony Slattery | 1993-03-05 | 30 | |
| 2 | 63 | Greg Proops, Russell Fletcher, Ryan Stiles, Josie Lawrence | 1993-03-12 | 30 | |
| 3 | 64 | Jim Sweeney, Steve Steen, Paul Merton, Tony Slattery | 1993-03-19 | 30 | |
| 4 | 65 | Greg Proops, Ryan Stiles, Colin Mochrie, Tony Slattery | 1993-03-26 | 30 | |
| 5 | 66 | Greg Proops, Ryan Stiles, Josie Lawrence, Mike McShane | 1993-04-02 | 30 | |
| 6 | 67 | Greg Proops, Ryan Stiles, Colin Mochrie, Josie Lawrence | 1993-04-09 | 30 | |
| 7 | 68 | Jim Sweeney, Steve Steen, Tony Slattery, Mike McShane | 1993-04-16 | 30 | |
| 8 | 69 | Steve Frost, Colin Mochrie, Ryan Stiles, Tony Slattery | 1993-04-23 | 30 | |
| 9 | 70 | Series 5 Compilation | 1993-04-30 | 30 | |
Season 6
| Episode No. | No. Overall | Title | Airdate | Runtime | Summary |
| --- | --- | --- | --- | --- | --- |
| 1 | 71 | Steve Frost, Colin Mochrie, Ryan Stiles, Tony Slattery | 1994-07-01 | 30 | |
| 2 | 72 | Josie Lawrence, Ryan Stiles, Greg Proops, Mike McShane | 1994-07-08 | 30 | |
| 3 | 73 | Steve Frost, Colin Mochrie, Ryan Stiles, Tony Slattery | 1994-07-15 | 30 | |
| 4 | 74 | Mike McShane, Greg Proops, Ryan Stiles, Tony Slattery | 1994-07-22 | 30 | |
| 5 | 75 | Josie Lawrence, Steve Frost, Ryan Stiles, Tony Slattery | 1994-07-29 | 30 | |
| 6 | 76 | Steve Frost, Colin Mochrie, Ryan Stiles, Tony Slattery | 1994-08-05 | 30 | |
| 7 | 77 | Josie Lawrence, Rory Bremner, Tony Slattery, Mike McShane | 1994-08-12 | 30 | |
| 8 | 78 | Greg Proops, Chip Esten, Ryan Stiles, Tony Slattery | 1994-08-19 | 30 | |
| 9 | 79 | Greg Proops, Colin Mochrie, Ryan Stiles, Tony Slattery | 1994-08-26 | 30 | |
| 10 | 80 | Series 6 Compilation 1 | 1994-09-02 | 30 | |
| 11 | 81 | Series 6 Compilation 2 | 1994-09-09 | 30 | |
Season 7
| Episode No. | No. Overall | Title | Airdate | Runtime | Summary |
| --- | --- | --- | --- | --- | --- |
| 1 | 82 | Greg Proops, Colin Mochrie, Niall Ashdown, Ryan Stiles | 1995-07-28 | 30 | |
| 2 | 83 | Greg Proops, Mike McShane, Ryan Stiles, Tony Slattery | 1995-08-04 | 30 | |
| 3 | 84 | Steve Frost, Colin Mochrie, Ryan Stiles, Tony Slattery | 1995-08-11 | 30 | |
| 4 | 85 | Colin Mochrie, Ryan Stiles, Caroline Quentin, Tony Slattery | 1995-08-18 | 30 | |
| 5 | 86 | Greg Proops, Mike McShane, Ryan Stiles, Tony Slattery | 1995-08-25 | 30 | |
| 6 | 87 | Mike McShane, Colin Mochrie, Ryan Stiles, Tony Slattery | 1995-09-01 | 30 | |
| 7 | 88 | Steve Frost, Eddie Izzard, Greg Proops, Ryan Stiles | 1995-09-08 | 30 | |
| 8 | 89 | Steve Frost, Josie Lawrence, Colin Mochrie, Ryan Stiles | 1995-09-15 | 30 | |
| 9 | 90 | Josie Lawrence, Caroline Quentin, Colin Mochrie, Ryan Stiles | 1995-09-22 | 30 | |
| 10 | 91 | Steve Frost, Josie Lawrence, Colin Mochrie, Ryan Stiles | 1995-09-29 | 30 | |
| 11 | 92 | Series 7 Compilation 1 | 1995-10-06 | 30 | |
| 12 | 93 | Series 7 Compilation 2 | 1995-10-13 | 30 | |
Season 8
| Episode No. | No. Overall | Title | Airdate | Runtime | Summary |
| --- | --- | --- | --- | --- | --- |
| 1 | 94 | Steve Frost, Greg Proops, Colin Mochrie, Ryan Stiles | 1996-07-05 | 30 | |
| 2 | 95 | Greg Proops, Rory Bremner, Colin Mochrie, Ryan Stiles | 1996-07-12 | 30 | |
| 3 | 96 | Josie Lawrence, Caroline Quentin, Colin Mochrie, Ryan Stiles | 1996-07-19 | 30 | |
| 4 | 97 | Steve Frost, Caroline Quentin, Colin Mochrie, Ryan Stiles | 1996-07-26 | 30 | |
| 5 | 98 | Greg Proops, Niall Ashdown, Colin Mochrie, Ryan Stiles | 1996-08-02 | 30 | |
| 6 | 99 | Greg Proops, Caroline Quentin, Colin Mochrie, Ryan Stiles | 1996-08-09 | 30 | |
| 7 | 100 | Greg Proops, Ardal O'Hanlon, Colin Mochrie, Ryan Stiles | 1996-08-16 | 30 | |
| 8 | 101 | Steve Frost, Greg Proops, Colin Mochrie, Ryan Stiles | 1996-08-23 | 30 | |
| 9 | 102 | Niall Ashdown, Steve Frost, Colin Mochrie, Ryan Stiles | 1996-08-30 | 30 | |
| 10 | 103 | Steve Frost, Josie Lawrence, Colin Mochrie, Ryan Stiles | 1996-09-06 | 30 | |
| 11 | 104 | Greg Proops, Rory Bremner, Colin Mochrie, Ryan Stiles | 1996-09-13 | 30 | |
| 12 | 105 | Josie Lawrence, Caroline Quentin, Colin Mochrie, Ryan Stiles | 1996-09-20 | 30 | |
| 13 | 106 | Series 8 Compilation 1 | 1996-09-27 | 30 | |
| 14 | 107 | Series 8 Compilation 2 | 1996-12-06 | 30 | |
Season 9
| Episode No. | No. Overall | Title | Airdate | Runtime | Summary |
| --- | --- | --- | --- | --- | --- |
| 1 | 108 | Greg Proops, Rory Bremner, Colin Mochrie, Ryan Stiles | 1997-07-03 | 30 | |
| 2 | 109 | Greg Proops, Karen Maruyama, Colin Mochrie, Ryan Stiles | 1997-07-10 | 30 | |
| 3 | 110 | Mike McShane, Brad Sherwood, Colin Mochrie, Ryan Stiles | 1997-07-17 | 30 | |
| 4 | 111 | Josie Lawrence, Stephen Fry, Colin Mochrie, Ryan Stiles | 1997-07-23 | 30 | |
| 5 | 112 | Greg Proops, Steve Frost, Colin Mochrie, Ryan Stiles | 1997-07-31 | 30 | |
| 6 | 113 | Steve Frost, Colin Mochrie, Brad Sherwood, Ryan Stiles | 1997-08-07 | 30 | |
| 7 | 114 | Greg Proops, George Wendt, Colin Mochrie, Ryan Stiles | 1997-08-14 | 30 | |
| 8 | 115 | Greg Proops, Debi Durst, Colin Mochrie, Ryan Stiles | 1997-08-21 | 30 | |
| 9 | 116 | Steve Frost, Colin Mochrie, Brad Sherwood, Ryan Stiles | 1997-09-04 | 30 | |
| 10 | 117 | Steve Frost, Colin Mochrie, Brad Sherwood, Ryan Stiles | 1997-09-11 | 30 | |
| 11 | 118 | Series 9 Compilation 1 | 1997-09-18 | 30 | |
| 12 | 119 | Series 9 Compilation 2 | 1997-09-25 | 30 | |
| 13 | 120 | Greg Proops, Steve Frost, Colin Mochrie, Ryan Stiles | 1997-10-02 | 30 | |
| 14 | 121 | Greg Proops, Karen Maruyama, Colin Mochrie, Ryan Stiles | 1997-10-09 | 30 | |
| 15 | 122 | Steve Frost, Colin Mochrie, Brad Sherwood, Ryan Stiles | 1997-10-16 | 30 | |
| 16 | 123 | Greg Proops, George Wendt, Colin Mochrie, Ryan Stiles | 1997-10-23 | 30 | |
| 17 | 124 | Greg Proops, Rory Bremner, Colin Mochrie, Ryan Stiles | 1997-10-30 | 30 | |
| 18 | 125 | Greg Proops, Josie Lawrence, Colin Mochrie, Ryan Stiles | 1997-11-06 | 30 | |
| 19 | 126 | Steve Frost, Colin Mochrie, Brad Sherwood, Ryan Stiles | 1997-11-13 | 30 | |
Season 10
| Episode No. | No. Overall | Title | Airdate | Runtime | Summary |
| --- | --- | --- | --- | --- | --- |
| 1 | 127 | Brad Sherwood, Wayne Brady, Colin Mochrie, Ryan Stiles | 1998-04-22 | 30 | |
| 2 | 128 | Greg Proops, Phil LaMarr, Colin Mochrie, Ryan Stiles | 1998-04-29 | 30 | |
| 3 | 129 | Greg Proops, Karen Maruyama, Colin Mochrie, Ryan Stiles | 1998-05-06 | 30 | |
| 4 | 130 | Patrick Bristow, Wayne Brady, Colin Mochrie, Ryan Stiles | 1998-05-13 | 30 | |
| 5 | 131 | Greg Proops, Brad Sherwood, Colin Mochrie, Ryan Stiles | 1998-05-20 | 30 | |
| 6 | 132 | Greg Proops, Catherine O'Hara, Colin Mochrie, Ryan Stiles | 1998-05-27 | 30 | |
| 7 | 133 | Greg Proops, Phil LaMarr, Colin Mochrie, Ryan Stiles | 1998-06-04 | 30 | |
| 8 | 134 | Brad Sherwood, Wayne Brady, Colin Mochrie, Ryan Stiles | 1998-06-11 | 30 | |
| 9 | 135 | Brad Sherwood, Debra Wilson, Colin Mochrie, Ryan Stiles | 1998-06-18 | 30 | |
| 10 | 136 | Series 10 Compilation 1 | 1998-06-25 | 30 | |
| 11 | 137 | Series 10 Compilation 2 | 1998-07-02 | 30 | |
Series Cast
| | | | |
| --- | --- | --- | --- |
| | Clive Anderson | as Host | |
Related News
TVMaze