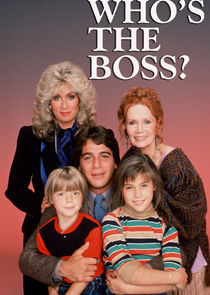 When a career-ending injury forces a baseball star into early retirement, he takes a job as a live-in housekeeper for a pushy advertising executive and her nosy mother-but "Who's the Boss?"

.
Series Overview
Rating
imDb Rating: 6.5 (10,308 Votes)
Metascore: N/A
Plot
Tony Micelli, a retired baseball player, becomes the housekeeper of Angela Bower, an advertising executive in New York. Together they raise their kids, Samantha Micelli and Jonathan Bower, with help from Mona Robinson, Angela's man-crazy mother.
Details
Rated: TV-G
Released: 20 Sep 1984
Runtime: 30 min
Genre: Comedy, Family, Romance
Director: N/A
Writer: Martin Cohan, Blake Hunter
Actors: Tony Danza, Judith Light, Alyssa Milano, Danny Pintauro
Language: English
Country: USA
Awards: Won 1 Golden Globe. Another 18 wins & 30 nominations.
Total Seasons: 8
Previous Episode
Savor the Veal (3)
Episode 8x24; Apr 25, 1992
Previous Episodes 8x24: Savor the Veal (3) 8x23: Savor the Veal (2) 8x22: Savor the Veal (1) 8x21: Mr. Micelli Builds His Dream House 8x20: Split Decision 8x19: Tony and the Honeymooners 8x18: Better Off Wed (2) 8x17: Better Off Wed (1) 8x16: Allergic to Love

View All Episodes
Cast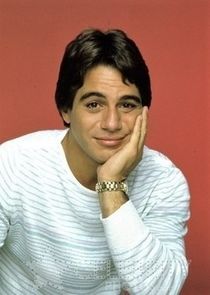 Tony Danza as Tony Micelli
Judith Light as Angela Bower
Alyssa Milano as Samantha Micelli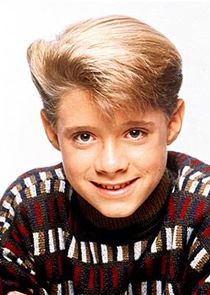 Danny Pintauro as Jonathan Bower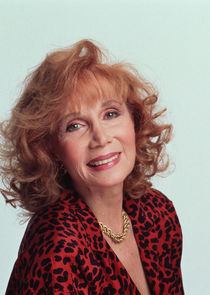 Katherine Helmond as Mona Robinson
View Full Cast
Skip to:
Season 1
| Episode No. | No. Overall | Title | Airdate | Runtime | Summary |
| --- | --- | --- | --- | --- | --- |
| 1 | 1 | Pilot | 1984-09-20 | 30 | |
| 2 | 2 | Briefless Encounter | 1984-09-27 | 30 | |
| 3 | 3 | Angela's First Fight | 1984-10-23 | 30 | |
| 4 | 4 | Mona Gets Pinned | 1984-10-30 | 30 | |
| 5 | 5 | A Rash Decision | 1984-11-13 | 30 | |
| 6 | 6 | Dinner for Two | 1984-11-20 | 30 | |
| 7 | 7 | Sorority Sister | 1984-11-27 | 30 | |
| 8 | 8 | Truth in Dating | 1984-12-04 | 30 | |
| 9 | 9 | Sports Buddies | 1984-12-11 | 30 | |
| 10 | 10 | Requiem | 1984-12-18 | 30 | |
| 11 | 11 | Samantha's Growing Up | 1985-01-08 | 30 | |
| 12 | 12 | Paint Your Wagon | 1985-01-15 | 30 | |
| 13 | 13 | Protecting the President | 1985-01-22 | 30 | |
| 14 | 14 | Guess Who's Coming Forever? | 1985-01-29 | 30 | |
| 15 | 15 | Angela's Ex (1) | 1985-02-05 | 30 | |
| 16 | 16 | Angela's Ex (2) | 1985-02-12 | 30 | |
| 17 | 17 | Eye on Angela | 1985-02-19 | 30 | |
| 18 | 18 | Double Date | 1985-02-26 | 30 | |
| 19 | 19 | Tony's Father-in-Law | 1985-03-05 | 30 | |
| 20 | 20 | Just Like Tony | 1985-03-12 | 30 | |
| 21 | 21 | Keeping Up with Marci | 1985-04-09 | 30 | |
| 22 | 22 | First Kiss | 1985-04-16 | 30 | |
Season 2
| Episode No. | No. Overall | Title | Airdate | Runtime | Summary |
| --- | --- | --- | --- | --- | --- |
| 1 | 23 | It Happened One Summer (1) | 1985-09-24 | 30 | |
| 2 | 24 | It Happened One Summer (2) | 1985-10-01 | 30 | |
| 3 | 25 | Ad Man Micelli | 1985-10-08 | 30 | |
| 4 | 26 | The Heiress | 1985-10-15 | 30 | |
| 5 | 27 | Tony the Matchmaker | 1985-10-29 | 30 | |
| 6 | 28 | Custody (1) | 1985-11-05 | 30 | |
| 7 | 29 | Custody (2) | 1985-11-12 | 30 | |
| 8 | 30 | Hunk of the Month | 1985-11-19 | 30 | |
| 9 | 31 | Thanksgiving at Mrs. Rossini's | 1985-11-26 | 30 | |
| 10 | 32 | The Prodigal Father-in-Law | 1985-12-03 | 30 | |
| 11 | 33 | The Graduate | 1985-12-10 | 30 | |
| 12 | 34 | Tony the Nanny | 1985-12-17 | 30 | |
| 13 | 35 | Junior Executive | 1986-01-07 | 30 | |
| 14 | 36 | Educating Tony | 1986-01-14 | 30 | |
| 15 | 37 | Gotta Dance | 1986-01-21 | 30 | |
| 16 | 38 | The Babysitter | 1986-01-28 | 30 | |
| 17 | 39 | Jonathan Plays Cupid | 1986-02-11 | 30 | |
| 18 | 40 | When Worlds Collide | 1986-02-18 | 30 | |
| 19 | 41 | Losers and Other Strangers | 1986-02-25 | 30 | |
| 20 | 42 | Tony for President | 1986-03-04 | 30 | |
| 21 | 43 | Not With My Client, You Don't | 1986-03-18 | 30 | |
| 22 | 44 | Angela's New Best Friend | 1986-03-25 | 30 | |
| 23 | 45 | There's No Business Like Shoe Business | 1986-04-01 | 30 | |
| 24 | 46 | The Unnatural | 1986-04-08 | 30 | |
| 25 | 47 | The Anniversary Show | 1986-05-06 | 30 | |
| 26 | 48 | Charmed Lives | 1986-05-13 | 30 | |
Season 3
| Episode No. | No. Overall | Title | Airdate | Runtime | Summary |
| --- | --- | --- | --- | --- | --- |
| 1 | 49 | Angela Gets Fired (1) | 1986-09-23 | 30 | |
| 2 | 50 | Angela Gets Fired (2) | 1986-09-30 | 30 | |
| 3 | 51 | Daddy's Little Montague Girl | 1986-10-21 | 30 | |
| 4 | 52 | Mona's Limo | 1986-10-28 | 30 | |
| 5 | 53 | The Hickey | 1986-11-04 | 30 | |
| 6 | 54 | Wedding Bells? | 1986-11-11 | 30 | |
| 7 | 55 | Jonathan the Gymnast | 1986-11-18 | 30 | |
| 8 | 56 | Semi-Private Lives | 1986-11-25 | 30 | |
| 9 | 57 | Forgive Me, Tony | 1986-12-02 | 30 | |
| 10 | 58 | Spud Micelli | 1986-12-09 | 30 | |
| 11 | 59 | The Christmas Card | 1986-12-16 | 30 | |
| 12 | 60 | The Way We Was | 1987-01-06 | 30 | |
| 13 | 61 | Jonathan Kills Tony | 1987-01-13 | 30 | |
| 14 | 62 | Marie's Secret | 1987-01-20 | 30 | |
| 15 | 63 | Tony the Patchmaker | 1987-01-27 | 30 | |
| 16 | 64 | Hit the Road, Chad | 1987-02-03 | 30 | |
| 17 | 65 | Raging Housekeeper | 1987-02-10 | 30 | |
| 18 | 66 | The Proposal | 1987-02-17 | 30 | |
| 19 | 67 | Diet in Cell Block 11 | 1987-02-24 | 30 | |
| 20 | 68 | Older Than Springtime | 1987-03-03 | 30 | |
| 21 | 69 | Walk on the Mild Side | 1987-03-17 | 30 | |
| 22 | 70 | Reconcilable Differences | 1987-03-31 | 30 | |
| 23 | 71 | Mona | 1987-05-12 | 30 | |
| 24 | 72 | A Moving Episode | 1987-05-19 | 30 | |
Season 4
| Episode No. | No. Overall | Title | Airdate | Runtime | Summary |
| --- | --- | --- | --- | --- | --- |
| 1 | 73 | Frankie and Tony Are Lovers | 1987-09-22 | 30 | |
| 2 | 74 | Big Girl on Campus | 1987-09-29 | 30 | |
| 3 | 75 | There Goes the Bride | 1987-10-06 | 30 | |
| 4 | 76 | A Trip to the Principal | 1987-10-13 | 30 | |
| 5 | 77 | New Kid in Town | 1987-10-27 | 30 | |
| 6 | 78 | Two on a Billboard | 1987-11-03 | 30 | |
| 7 | 79 | A Farewell to Nick | 1987-11-10 | 30 | |
| 8 | 80 | Hell on Wheels | 1987-11-17 | 30 | |
| 9 | 81 | A Fishy Tale | 1987-11-24 | 30 | |
| 10 | 82 | Car and Driver | 1987-12-01 | 30 | |
| 11 | 83 | Just Mona and Me | 1987-12-08 | 30 | |
| 12 | 84 | Yellow Submarine | 1987-12-15 | 30 | |
| 13 | 85 | Another Single Parent | 1988-01-05 | 30 | |
| 14 | 86 | All in the Famiglia | 1988-01-12 | 30 | |
| 15 | 87 | Steady as She Goes | 1988-01-19 | 30 | |
| 16 | 88 | Tony and the Dreamtones | 1988-02-02 | 30 | |
| 17 | 89 | The Matriculator | 1988-02-09 | 30 | |
| 18 | 90 | Three Teens and a Tony | 1988-03-01 | 30 | |
| 19 | 91 | Housekeepers Unite | 1988-03-15 | 30 | |
| 20 | 92 | Model Daughter | 1988-03-22 | 30 | |
| 21 | 93 | Marry Me, Mona | 1988-03-29 | 30 | |
| 22 | 94 | Prom Night II | 1988-05-03 | 30 | |
| 23 | 95 | Sleep Talk, Sweet Talk | 1988-05-10 | 30 | |
| 24 | 96 | The Two Tonys | 1988-05-17 | 30 | |
Season 5
| Episode No. | No. Overall | Title | Airdate | Runtime | Summary |
| --- | --- | --- | --- | --- | --- |
| 1 | 97 | Sam's Car | 1988-10-18 | 30 | |
| 2 | 98 | My Fair Tony | 1988-10-25 | 30 | |
| 3 | 99 | Nineteen Again | 1988-11-01 | 30 | |
| 4 | 100 | Yankee Doodle Micelli | 1988-11-22 | 30 | |
| 5 | 101 | A Jack Story | 1988-11-29 | 30 | |
| 6 | 102 | Double Dump | 1988-12-06 | 30 | |
| 7 | 103 | Life with Father | 1988-12-13 | 30 | |
| 8 | 104 | A Sprited Christmas | 1988-12-20 | 30 | |
| 9 | 105 | Teacher's Pet | 1989-01-03 | 30 | |
| 10 | 106 | Mrs. Rossini's Uncle | 1989-01-10 | 30 | |
| 11 | 107 | Your Grandmother's a Bimbo | 1989-01-24 | 30 | |
| 12 | 108 | Ton-An-Enterprises | 1989-01-31 | 30 | |
| 13 | 109 | Cardinal Sin | 1989-02-07 | 30 | |
| 14 | 110 | Winter Break | 1989-02-14 | 30 | |
| 15 | 111 | First Date | 1989-02-21 | 30 | |
| 16 | 112 | Party Double | 1989-02-28 | 30 | |
| 17 | 113 | Boozin' Buddies | 1989-03-07 | 30 | |
| 18 | 114 | Heather Can Wait | 1989-03-21 | 30 | |
| 19 | 115 | Living Dolls | 1989-03-28 | 30 | |
| 20 | 116 | Men Are People, Too | 1989-04-04 | 30 | |
| 21 | 117 | Working Girls | 1989-04-11 | 30 | |
| 22 | 118 | Tony Does Golf | 1989-04-25 | 30 | |
| 23 | 119 | Ode to Angela | 1989-05-02 | 30 | |
| 24 | 120 | In Sam We Trust | 1989-05-09 | 30 | |
| 25 | 121 | It's Somebody's Birthday | 1989-05-16 | 30 | |
Season 6
| Episode No. | No. Overall | Title | Airdate | Runtime | Summary |
| --- | --- | --- | --- | --- | --- |
| 1 | 122 | In Search of Tony | 1989-09-19 | 30 | |
| 2 | 123 | Life's a Ditch | 1989-09-26 | 30 | |
| 3 | 124 | In Your Dreams | 1989-10-03 | 30 | |
| 4 | 125 | Sam's Novel Romance | 1989-10-10 | 30 | |
| 5 | 126 | Tony and the Professor | 1989-10-24 | 30 | |
| 6 | 127 | Mother and Child Disunion | 1989-10-31 | 30 | |
| 7 | 128 | Sam Can Manage | 1989-11-07 | 30 | |
| 8 | 129 | Supermom Burnout | 1989-11-14 | 30 | |
| 9 | 130 | Sex, Lies and Exercise Tape | 1989-11-21 | 30 | |
| 10 | 131 | To Tony, with Love | 1989-11-28 | 30 | |
| 11 | 132 | The World According to Jonathan | 1989-12-05 | 30 | |
| 12 | 133 | Gambling Jag | 1989-12-12 | 30 | |
| 13 | 134 | Sam Accelerates | 1990-01-02 | 30 | |
| 14 | 135 | Tony Kills | 1990-01-09 | 30 | |
| 15 | 136 | Dear Landlord | 1990-01-16 | 30 | |
| 16 | 137 | Mona & Walter & Sam & Eric | 1990-01-23 | 30 | |
| 17 | 138 | Micelli's Marauders | 1990-01-30 | 30 | |
| 18 | 139 | Her Father's Daughter | 1990-02-06 | 30 | |
| 19 | 140 | Take Me Back to the Ballgame | 1990-02-13 | 30 | |
| 20 | 141 | I Dream of Genealogy | 1990-02-20 | 30 | |
| 21 | 142 | Couple Trouble | 1990-02-27 | 30 | |
| 22 | 143 | Operation Mona | 1990-03-13 | 30 | |
| 23 | 144 | Road Scholar | 1990-03-27 | 30 | |
| 24 | 145 | Beautician Heal Thyself | 1990-04-10 | 30 | |
| 25 | 146 | Sit Down and Be Counted | 1990-05-01 | 30 | |
| 26 | 147 | The All-Nighter | 1990-05-08 | 30 | |
Season 7
| Episode No. | No. Overall | Title | Airdate | Runtime | Summary |
| --- | --- | --- | --- | --- | --- |
| 1 | 148 | Ridiculous Liaisons | 1990-09-18 | 30 | |
| 2 | 149 | Hey Dude! | 1990-09-25 | 30 | |
| 3 | 150 | The Famous Robinson Sisters | 1990-10-02 | 30 | |
| 4 | 151 | Did You Ever Have to Make Up Your Mind? | 1990-10-09 | 30 | |
| 5 | 152 | One Flew Over the Empty Nest | 1990-10-16 | 30 | |
| 6 | 153 | The Kid | 1990-10-23 | 30 | |
| 7 | 154 | Parental Guidance Suggested | 1990-10-30 | 30 | |
| 8 | 155 | Roomies | 1990-11-06 | 30 | |
| 9 | 156 | Four Alarm Tony | 1990-11-13 | 30 | |
| 10 | 157 | Starlight Memories | 1990-11-20 | 30 | |
| 11 | 158 | Inherit the Wine | 1990-11-27 | 30 | |
| 12 | 159 | Who's Minding the Kid? | 1990-12-04 | 30 | |
| 13 | 160 | Broadcast Blues | 1990-12-18 | 30 | |
| 14 | 161 | Days of Blunder | 1991-01-08 | 30 | |
| 15 | 162 | You Can Go Home Again | 1991-01-22 | 30 | |
| 16 | 163 | Ms. Mom | 1991-01-29 | 30 | |
| 17 | 164 | The Unsinkable Tony Micelli | 1991-02-05 | 30 | |
| 18 | 165 | Tony and Angela Get Divorced | 1991-02-12 | 30 | |
| 19 | 166 | Let Her Tell You 'Bout the Birds and the Bees | 1991-02-19 | 30 | |
| 20 | 167 | Party Politics | 1991-02-26 | 30 | |
| 21 | 168 | Choose Me | 1991-03-12 | 30 | |
| 22 | 169 | Tony and the Princess | 1991-03-26 | 30 | |
| 23 | 170 | Between a Rock and a Hard Place | 1991-04-16 | 30 | |
| 24 | 171 | The Road to Washington (1) | 1991-04-30 | 30 | |
| 25 | 172 | The Road to Washington (2) | 1991-05-07 | 30 | |
Season 8
| Episode No. | No. Overall | Title | Airdate | Runtime | Summary |
| --- | --- | --- | --- | --- | --- |
| 1 | 173 | Seer of Love | 1991-09-28 | 30 | |
| 2 | 174 | An Affair to Forget | 1991-10-05 | 30 | |
| 3 | 175 | Misery | 1991-10-12 | 30 | |
| 4 | 176 | Selling Sam Short | 1991-10-19 | 30 | |
| 5 | 177 | Tony Bags a Big One | 1991-10-26 | 30 | |
| 6 | 178 | A Well-Kept Housekeeper | 1991-11-02 | 30 | |
| 7 | 179 | Death and Love (1) | 1991-11-09 | 30 | |
| 8 | 180 | Death and Love (2) | 1991-11-16 | 30 | |
| 9 | 181 | Grandmommie Dearest | 1991-11-23 | 30 | |
| 10 | 182 | Field of Screams | 1991-11-30 | 30 | |
| 11 | 183 | This Sold House | 1991-12-07 | 30 | |
| 12 | 184 | Tony Can You Spare a Dime? | 1992-01-04 | 30 | |
| 13 | 185 | Mrs. Al | 1992-01-11 | 30 | |
| 14 | 186 | Who's the Boss? | 1992-01-25 | 30 | |
| 15 | 187 | Tony Micelli, This Is Your Life | 1992-02-01 | 30 | |
| 16 | 188 | Allergic to Love | 1992-02-08 | 30 | |
| 17 | 189 | Better Off Wed (1) | 1992-02-15 | 30 | |
| 18 | 190 | Better Off Wed (2) | 1992-02-22 | 30 | |
| 19 | 191 | Tony and the Honeymooners | 1992-02-29 | 30 | |
| 20 | 192 | Split Decision | 1992-03-21 | 30 | |
| 21 | 193 | Mr. Micelli Builds His Dream House | 1992-03-28 | 30 | |
| 22 | 194 | Savor the Veal (1) | 1992-04-18 | 30 | |
| 23 | 195 | Savor the Veal (2) | 1992-04-25 | 30 | |
| 24 | 196 | Savor the Veal (3) | 1992-04-25 | 30 | |
Series Cast
| | | | |
| --- | --- | --- | --- |
| | Tony Danza | as Tony Micelli | |
| | Judith Light | as Angela Bower | |
| | Alyssa Milano | as Samantha Micelli | |
| | Danny Pintauro | as Jonathan Bower | |
| | Katherine Helmond | as Mona Robinson | |
Series Crew
| | Position | Name |
| --- | --- | --- |
| | Co-Producer | Daniel Palladino |
| | Re-Recording Mixer | Tamara Johnson |
| | Supervising Producer | Clay Graham |
| | Associate Producer | Michael Greenspon |
| | Co-Producer | Michael Greenspon |
| | Creator | Martin Cohan |
| | Executive Producer | Martin Cohan |
| | Creator | Blake Hunter |
| | Executive Producer | Blake Hunter |
| | Co-Executive Producer | Danny Kallis |
| | Executive Producer | Danny Kallis |
| | Supervising Producer | Danny Kallis |
| | Co-Executive Producer | Karen Wengrod |
| | Supervising Producer | Karen Wengrod |
| | Co-Executive Producer | Ken Cinnamon |
| | Supervising Producer | Ken Cinnamon |
| | Supervising Producer | Bud Wiser |
| | Supervising Producer | Robert Sternin |
| | Supervising Producer | Bob Rosenfarb |
| | Supervising Producer | Ellen Guylas |
| | Supervising Producer | Prudence Fraser |
| | Supervising Producer | Howard Meyers |
| | Co-Producer | Gene Braunstein |
| | Associate Producer | Tracey Ormandy |
| | Co-Executive Producer | Phil Doran |
| | Executive Producer | Phil Doran |
| | Re-Recording Mixer | John Bickelhaupt |
| | Re-Recording Mixer | Roy Pahlman |
| | Re-Recording Mixer | Carroll Pratt |
Related News
TVMaze