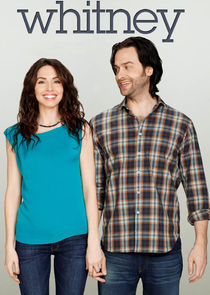 They say marriage is the number one cause of divorce. For Alex and Whitney, it's one of many reasons they're determined not to take the plunge.
After going to yet another one of their friends' weddings, Whitney realizes that she and Alex are dangerously close to relationship boredom. She sees it happen all the time: pretty soon you're not dressing up for each other, you're not having enough sex, and you start fighting. Determined not to let that happen to them, Whitney consults her close circle of (opinionated) friends and snaps into action. A few awkward sexy costumes and one botched seductive evening later, they end up in the ER after Alex gets a concussion from a compromising position. Not exactly the mind-blowing experience she wanted, but you know what? That's all right. Their relationship might not be perfect on paper, but it works and they really do love each other.
Bright young comedian Whitney Cummings brings her unique and hilarious perspective on love to this new comedy series that proves there's no right way to be together... but there are plenty of wrong ways.
Series Overview
Rating
imDb Rating: 5.7 (12,243 Votes)
Metascore: N/A
Plot
A girl, a guy, and their friends are twenty-somethings living in Chicago.
Details
Rated: N/A
Released: N/A
Runtime: 30 min
Genre: Comedy
Director: N/A
Writer: Whitney Cummings
Actors: Whitney Cummings, Chris D'Elia, Rhea Seehorn, Zoe Lister-Jones
Language: English
Country: USA
Awards: 2 nominations.
Total Seasons: 2
Previous Episode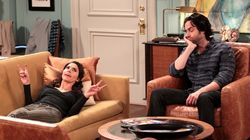 Cake, Cake, Cake
Episode 2x16; Mar 27, 2013
While on a walk through the park with Alex, Whitney spots her psychiatrist, Dr. Price, ferociously eating a birthday cake by herself. Whitney sees this as a red flag and meets with Dr. Price to get to the bottom of her issues. Meanwhile, R.J. sets Mark up on a date, causing Roxanne to admit her feelings for him.
Previous Episodes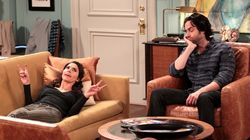 2x16: Cake, Cake, Cake


2x15: Alex, Meet Lily


2x14: Crazy, Stupid, Words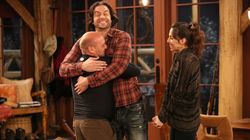 2x13: Nesting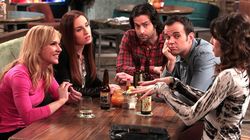 2x12: Lost in Transition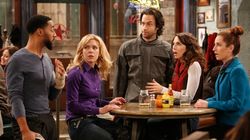 2x11: Slow Ride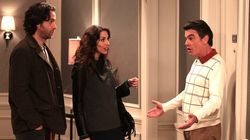 2x10: Breaking Dad


2x9: Snapped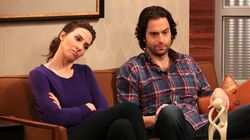 2x8: Space Invaders

View All Episodes
Cast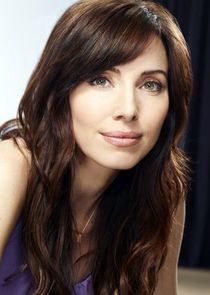 Whitney Cummings as Whitney Cummings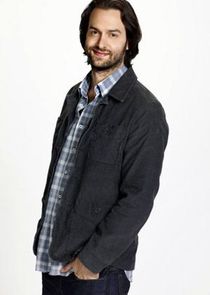 Chris D'Elia as Alex Miller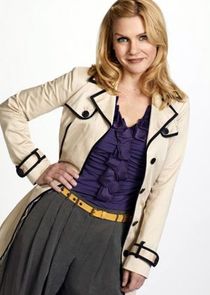 Rhea Seehorn as Roxanne Harris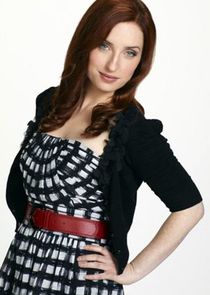 Zoe Lister-Jones as Lily Dixon
Daniel G. O'Brien as Mark Murphy
Maulik Pancholy as Neal
View Full Cast
Recent News
11 female-founded brands to shop this International Women's Day
March 8 is International Women's Day, a worldwide day to celebrate the social, economic, cultural, and political achievements of women. It's also a day to remember women's fight for equality and raise awareness against bias. Hello, pay gap. One way to get mor…
via NewsAPI
View More Related News
Skip to:
Season 1
| Episode No. | No. Overall | Title | Airdate | Runtime | Summary |
| --- | --- | --- | --- | --- | --- |
| 1 | 1 | Pilot | 2011-09-22 | 30 | When Whitney and Alex, a happily unmarried couple, attend one of their friends' weddings, Whitney realizes that she and Alex are dangerously close to relationship boredom after three years together. Determined not to let that happen, Whitney consults her close circle of opinionated girlfriends Lily and Roxanne. Snapping into action she tries to seduce Alex in a sexy costume, but someone winds up in the emergency room. Also starring are Maulik Pancholy, Dan O'Brien. |
| 2 | 2 | First Date | 2011-09-29 | 30 | When Whitney realizes that she and Alex have never gone on an official first date, she comes up with an unusual idea to recreate the past. Taking this very seriously -- as only Whitney can -- she insists that they follow all of the "rules" of a first date, thus the two awkwardly go to dinner and cap off the night by sleeping in separate apartments. This gives Alex and Mark a rare opportunity for some much needed guy time. Meanwhile, totally embodying a post first date attitude, Whitney and Roxanne spend some quality girl time plotting Whitney's next move with the "new guy," but when Lily finds out what's going on she recruits Neal to help her stage a "chance" encounter between the two lovebirds. |
| 3 | 3 | Silent Treatment | 2011-10-06 | 30 | After Whitney catches Alex checking out a hot girl she begs for him to admit to his wandering eye, but much to Mark's delight Alex won't fess up. Whitney decides that the best punishment for her boyfriend is the silent treatment. However, she soon realizes that Alex is enjoying his sentence and she begins to plot a new misery making tactic. Meanwhile, Roxanne, in hopes of making her ex-husband jealous, teams up with Lily and Neal to throw a fake party so that she can take sexy photos to post via social media. |
| 4 | 4 | A Decent Proposal | 2011-10-13 | 30 | Movie night at home for Whitney and Alex ends up as a competition with each other to see who can be more romantic. Meanwhile, Lily is on edge with anticipation that Neal might propose at any minute causing Mark to embark on a mission to prove that women are more eager to tie the knot then men. |
| 5 | 5 | The Wire | 2011-10-27 | 30 | After an argument over whether or not Alex uses a condescending "tone," Whitney decides she is going to catch her boyfriend in the act and enlists Mark's help. The two scheme to set up a hidden camera in the couple's apartment. Lily, Roxanne and Neal gather around the television to watch the drama unfold. Later, Alex's brother Brian crashes on the couch, and old sibling rivalries come to the surface causing the two brothers to brawl. |
| 6 | 6 | Two Broke-Up Guys | 2011-11-03 | 30 | When Alex encourages Mark to recycle his beer can, Mark takes an unusually firm stance against it, causing the two to "break-up." Trying to cheer Alex up, Whitney steps in for guy's night out, only to run into Mark and his new best friend, Neal. In an effort to reunite the bro-mance, Whitney, following advice from Lily and Roxanne, arms herself with some Rocky Road and red wine and sets out to discover the real root of Mark's heartbreak. |
| 7 | 7 | Getting to Know You | 2011-11-10 | 30 | When Whitney and Alex go on a double date with Roxanne, Whitney is surprised to learn that Alex had a full life before he met her. In an effort to do more things together, they decide to play a friendly game of basketball, but things go awry and a sore loser emerges shocking the gang. Meanwhile, Lily thinks that she will win Neal's mother over by embracing his Indian heritage, but she takes it to a whole other level. |
| 8 | 8 | Clarence! | 2011-11-17 | 30 | When Alex's childhood dog passes away, Whitney suggests they adopt a dog together. However, the adoption process isn't as easy as they'd hoped especially when dealing with pound owner Mrs. Janks. Meanwhile, Roxanne is interested in some financial advice and Lily, in an effort to bring them closer, suggests working with Neal, but things become increasingly awkward after a sexual mishap during their first meeting. |
| 9 | 9 | Up All Night | 2011-12-01 | 30 | Excited for her upcoming nuptials, Lily asks Whitney to be her maid of honor and plan an engagement party for her and her fiancé, Neal. All the party planning stresses Whitney out causing sleepless nights, so Alex suggests that she go see her therapist, Dr. Price for some help -- but a prescribed solution causes even more mayhem. Meanwhile, Roxanne decides to take charge of her potential future and finds an unlikely support system in Mark. |
| 10 | 10 | Christmas is Cummings | 2011-12-08 | 30 | Whitney and Alex scheme a way to skip out on their family gatherings to start new holiday traditions with their friends Lily, Neal, Mark and Roxanne. However, Whitney's little white lie to her mother Candi and an unexpected visit from her father, Vince, cause her perfect plan of merriment to unravel. |
| 11 | 11 | Private Parts | 2012-01-11 | 30 | When Alex refuses to share the password to his phone, Whitney, who believes that they should share everything, becomes upset. Deciding they both need some solo time, they each plan a night out without each other -- but when Whitney comes home early she finds Alex in a compromising position. Meanwhile, Lily and Neal move into their new apartment together, but Lily is nervous about being herself, specifically in the bathroom. |
| 12 | 12 | Faking It | 2012-01-18 | 30 | Whitney and Lily begin to plan "the perfect" wedding, but Lily's traditional vision for her big day takes Whitney by surprise and ends up causing a riff between the two friends. Meanwhile, Alex enlists Neal to help with some investor meetings so that he can pitch his next great website idea, but he panics when he thinks he might be a one hit wonder. Elsewhere, Roxanne and Mark decide to do a good deed by donating blood however, this good deed might not turn out well for one of them. |
| 13 | 13 | Codependence Day | 2012-01-25 | 30 | In an effort to help Whitney earn some money, Roxanne hires her to be her assistant and office spy. Willing to do anything to help Roxanne, Whitney befriends Lindsay, the assistant to Roxanne's nemesis, and goes out of her way to appeal to her. Meanwhile, alone at home Alex takes it upon himself to do a little reorganizing. Elsewhere, Mark, who is dealing with a girl problem, enlists the help of Neal and Lily. |
| 14 | 14 | Mind Games | 2012-02-01 | 30 | When Whitney becomes close to a male co-worker, Alex begins to feels a little jealous. The two notice a disconnect in their relationship and decide to go to see Dr. Grant, a couples therapist who assigns at home exercises designed to improve communication and intimacy -- and result in some awkward moments. Meanwhile, Lily and Neal host a game night and Mark and Roxanne realize that they make good partners. |
| 15 | 15 | Lance! | 2012-02-08 | 30 | Whitney is shocked to discover that Roxanne's ex-husband Lance is back in town. Whitney tries to dig up dirt on Lance so that she can convince Roxanne that he is not a changed man, but instead ends up with a surprise of her own. Meanwhile, Neal encounters some racism with one of his work colleagues, but isn't sure how to handle the situation. Elsewhere, Lily doesn't want to tell Neal that she lost her engagement ring and begins frantically searching everywhere for it. |
| 16 | 16 | 48 Hours | 2012-02-15 | 30 | After Mark breaks it off with yet another woman, he shares his personal theory -- explaining that couples know within 48-hours of meeting if they want to be together. Not surprisingly, everyone agrees that they knew they had met their soul mates within that timeframe except Whitney. Trying to prove her wrong, Alex takes Whitney on a trip back to 2008 and the night they first met. While reminiscing, it is discovered that Lily and Roxanne needed some special help to discover that they might actually like each other. |
| 17 | 17 | Mad Women | 2012-02-22 | 30 | Trying out a new shapelier bra Whitney gets more than she bargains for when she entices Alex with her enhanced look. After Roxanne calls it quits with Lance, she asks Mark to help pack up his stuff, but things become complicated when Mark decides to take advantage of the situation. Meanwhile, Lily and Neal begin discussing a pre-nup, but the conversation leaves them wondering if they should even get married. |
| 18 | 18 | Homeland Security | 2012-02-29 | 30 | When confronted by a mugger Whitney's reaction surprises both she and Alex. After Lily and Neal call off their wedding, Lily enlists her also newly single friend Roxanne to help keep her busy. Meanwhile, Mark tries to be a good friend by letting Neal stay at his place and encourages him to open up about his feelings. |
| 19 | 19 | The Ex Box | 2012-03-07 | 30 | When Whitney finds a box of stuff from Alex's old girlfriend in the basement, she confronts Alex about it. Not satisfied with his answers she turns to Mark and gets more information than she bargained for. Meanwhile, trying to be the perfect roommate for Roxanne, Lily only seems to make things worse. Later, Neal enlists Whitney's help to stage a post break-up run in with Lily hoping to make things less awkward. |
| 20 | 20 | G-Word | 2012-03-14 | 30 | The group realizes that they haven't heard from Neal in a while so Whitney and Alex decide to make a surprise visit to his apartment and find him on what appears to be a date. Trying to be supportive, Whitney has the gang over for dinner, giving Neal the perfect opportunity to break the news to Lily in person. |
| 21 | 21 | Something Old, Something New | 2012-03-21 | 30 | Alex returns from a bachelor party and makes a drunken marriage proposal to Whitney. She laughs it off, but when she finds out that he broke her one rule about strip clubs -- no going into the Champagne room - she sets out to find Britnee, the dancer who lured him in. The confrontation takes a turn and Alex once again takes a knee. Meanwhile, Lily and Neal continue to figure out their new friendship and Mark begins to realize that he has feelings for Roxanne. |
| 22 | 22 | Something Black, Something Blue | 2012-03-28 | 30 | Alex and Whitney head to City Hall to make it official, but finding out that Whitney's driver's license is expired sparks a chain of unusual events that interfere with their plans to wed. Later, Whitney's dad seemingly comes to the rescue, but it may be too late. Elsewhere, Neal and Lily lead Mark to confess his feelings for Roxanne. |
Season 2
| Episode No. | No. Overall | Title | Airdate | Runtime | Summary |
| --- | --- | --- | --- | --- | --- |
| 1 | 23 | Bawl and Chain | 2012-11-14 | 30 | Whitney and Alex celebrate their unofficial wedding day and Whitney is thrilled when her mother Candi pays a visit. However, she is soon brought to tears when her mom leaves abruptly. Alex's response to the situation makes things even more awkward. Meanwhile, Lily and Roxanne try to decide on an appropriate wedding gift for Whitney but cannot agree on the perfect present. |
| 2 | 24 | Poor Whitney | 2012-11-21 | 30 | Alex and Whitney decide to share a joint checking account as Whitney is hard up for cash. The plan goes awry after she is less than impressed with Alex's finances and from there the penny pinching begins. Meanwhile, Mark makes a rash decision and buys a bar to the chagrin of everyone. |
| 3 | 25 | Sex, Lies, and Alibis | 2012-12-05 | 30 | After Alex reveals he "faked it," Whitney decides they need to come clean about their past lies. Lily reveals too much about Whitney's former life to Alex. Meanwhile, Mark hires R.J.,, the new bartender at Low Bar, proving to be fresh meat for Roxanne and Lily. |
| 4 | 26 | Hello Giggles | 2012-12-12 | 30 | When Alex takes an accidental dive off stage while speaking at his alma mater, Whitney's reaction is less than heartwarming. Meanwhile, R.J. tries to school Mark on the art of chivalry using Lily as an example. Roxanne, Mark's intended target doesn't initially take his bait. |
| 5 | 27 | Three's Company | 2013-01-02 | 30 | When Alex agrees to let his ex-fiancé Chloe crash on his couch during her stay in town without notifying Whitney, he finds himself in trouble. Instead of consoling his current significant other, he has to cater to his ex, putting Whitney in an awkward situation. Meanwhile, Roxanne lets Lily use her apartment for some alone time with a date and ends up crashing for the night with Mark. |
| 6 | 28 | 2 Broke Hearts | 2013-01-09 | 30 | While trying to uncover what has been making Alex's allergies flare, Whitney reveals a heart condition that has plagued her since childhood. Meanwhile, Lily introduces the gang to her new beau, but they find that he tends to have a hard time getting to the point and Mark, Roxanne and R.J. find themselves rushing to finish his sentences. |
| 7 | 29 | Sorry! | 2013-01-30 | 30 | When Whitney is contacted by a terrible ex-boyfriend who is looking to make amends, Alex warns her to stay away, but Lily encourages her to arrange a meeting. However, when Whitney meets him she finds out that old habits die hard and Alex is forced to defend her honor. Meanwhile, R.J. reveals to Roxanne that she may have a thing for Mark. |
| 8 | 30 | Space Invaders | 2013-02-06 | 30 | In an effort to have some time by himself, Alex lies to Whitney about going away for a tech seminar. However, Whitney soon uncovers the truth and makes them go to couple's counseling. Meanwhile, to Lily's surprise, R.J's eight-year-old niece takes a liking to Roxanne. |
| 9 | 31 | Snapped | 2013-02-13 | 30 | When Alex's abrasive brother comes to visit, Whitney is unable to stop herself from blurting out her true feelings about him. Meanwhile, Lily plans a secret date to the grocery store for Roxanne and Mark in hopes of bringing them closer together. Just when it seems to be a bust, Roxanne surprises everyone. |
| 10 | 32 | Breaking Dad | 2013-02-20 | 30 | When Whitney's father comes for a visit and gives her $5,000, she believes he has finally changed for the better. Although Alex encourages her to use the money to rent an art gallery to display her photos, Whitney instead gives the money to Lily who is desperately short on cash. Later, the money trail continues when Lily entrust Roxanne to be the keeper of the $5000 but Roxanne proves to be ill prepared for the job. |
| 11 | 33 | Slow Ride | 2013-02-27 | 30 | When R.J. and Alex reminisce about their former motorcycle days, Alex tries to bring the past back to life. Whitney, not as enthused, demands that Alex not get a motorcycle. Meanwhile, without Mark's approval, Lily decides to order new beer for the bar, benefiting everyone in the end. |
| 12 | 34 | Lost in Transition | 2013-03-06 | 30 | Whitney can't hold back her excitement at the opportunity to reconnect with her half-sister, but when the reason behind Lauren's visit is revealed, Whitney realizes she must support her sibling's life-changing decision. Meanwhile, Alex and Mark try to cheer up a newly dumped and depressed R.J. after discovering him soaking in his bathtub. |
| 13 | 35 | Nesting | 2013-03-13 | 30 | Alex convinces Whitney to celebrate their honeymoon at his parent's lake house, but they are surprised to be greeted by Alex's troubled father upon arrival. Wayne reveals to Whitney that the picture perfect marriage between he and Alex's mother is not as great as everyone believes. In the meantime, Mark, Lily and Roxanne make themselves comfortable in Alex and Whitney's apartment and discover some weird habits their friends share. |
| 14 | 36 | Crazy, Stupid, Words | 2013-03-20 | 30 | What starts as a little friendly competition at Low Bar ends on a sour note when Whitney goes one step too far by showing her backside to the group. Alex is angry at Whitney's actions, but in order to show her he's not uptight, he tries to take a compromising photo of himself but is embarrassingly interrupted by Roxanne and Lily. Meanwhile, Mark discovers R.J. is deathly afraid of spiders. |
| 15 | 37 | Alex, Meet Lily | 2013-03-27 | 30 | Whitney begs Alex to hang out with Lily because she is in need of a male friend. Alex reluctantly agrees, but ends up thoroughly enjoying Lily's company. Meanwhile, to bring excitement back to Low Bar, Mark and R.J. start up a competitive game of darts. All goes well until Roxanne is accidentally struck in the back with a dart. |
| 16 | 38 | Cake, Cake, Cake | 2013-03-27 | 30 | While on a walk through the park with Alex, Whitney spots her psychiatrist, Dr. Price, ferociously eating a birthday cake by herself. Whitney sees this as a red flag and meets with Dr. Price to get to the bottom of her issues. Meanwhile, R.J. sets Mark up on a date, causing Roxanne to admit her feelings for him. |
Series Cast
| | | | |
| --- | --- | --- | --- |
| | Whitney Cummings | as Whitney Cummings | |
| | Chris D'Elia | as Alex Miller | |
| | Rhea Seehorn | as Roxanne Harris | |
| | Zoe Lister-Jones | as Lily Dixon | |
| | Daniel G. O'Brien | as Mark Murphy | |
| | Maulik Pancholy | as Neal | |
| | Tone Bell | as Reginald José "RJ" | |
Series Crew
| | Position | Name |
| --- | --- | --- |
| | Consulting Producer | Rob Ulin |
| | Creator | Whitney Cummings |
| | Executive Producer | Whitney Cummings |
| | Executive Producer | Betsy Thomas |
| | Executive Producer | Andy Ackerman |
| | Consulting Producer | Danielle Sanchez-Witzel |
| | Co-Executive Producer | Theresa Mulligan Rosenthal |
| | Executive Producer | Quan Phung |
| | Executive Producer | Scott Stuber |
| | Executive Producer | Barry Katz |
| | Co-Executive Producer | John Quaintance |
| | Supervising Producer | Adrian Wenner |
| | Consulting Producer | Ethan Sandler |
| | Associate Producer | Laura Gibson |
Related News
TVMaze