An engaging story of family, love and life and people's ever-changing fortunes in rural England. Set against the rugged landscape of Yorkshire, this popular programme follows the busy public and private lives of District Nurses, as they bring nursing and emotional care to the needy – young and old alike. Made initially by Anglia Television and later by Meridian Televison for the ITV Network.
Series Overview
Rating
imDb Rating: 6.4 (252 Votes)
Metascore: N/A
Plot
The ultimate story of families, love, and growth within a small British community. Sisters-in-law Peggy Snow and Ruth Goddard deal with life's trials and tribulations realistically, very ...
Details
Rated: Not Rated
Released: 06 Apr 1997
Runtime: 50 min
Genre: Drama
Director: N/A
Writer: Ashley Pharoah, Vicky Featherstone
Actors: Lesley Dunlop, Christian Cooke, Philip Middlemiss, William Travis
Language: English
Country: UK
Awards: 7 nominations.
Total Seasons: 10
Previous Episode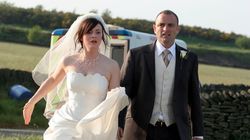 And on the Way I Dropped It
Episode 10x9; Sep 10, 2006
Skelthwaite is buzzing on Luke and Megan's wedding day, but there's more in store for the guests than many anticipated. Billy shares an unexpected kiss with single mum Terri, while Danny struggles to say the right thing to Zoe. Anna tries to share Harding's enthusiasm for the relaunch of Goddard's, and disaster strikes for two passengers on the way to the ceremony.
Previous Episodes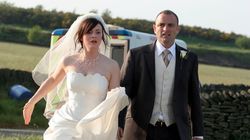 10x9: And on the Way I Dropped It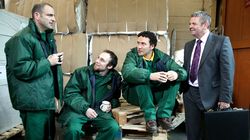 10x8: Flesh and Blood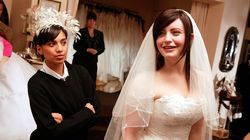 10x7: Don't Look Back in Anger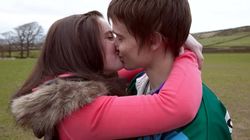 10x6: Finding Heaven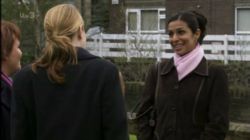 10x5: Closure


10x4: Walk of Faith


10x3: Home Grown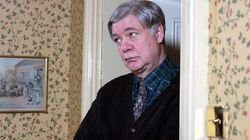 10x2: Greater Love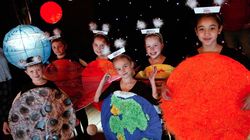 10x1: R.S.V.P.

View All Episodes
Cast
Lesley Dunlop as Anna Kirkwall
Christian Cooke as Luke Kirkwall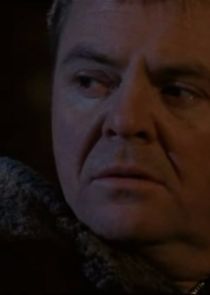 Philip Middlemiss as David Buckley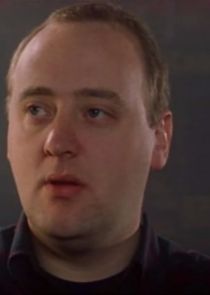 William Travis as Dick Lampard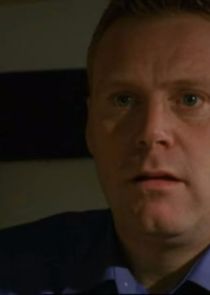 Thomas Craig as Simon Goddard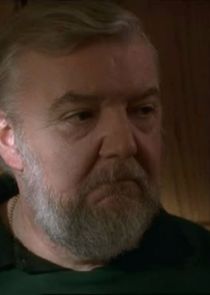 Tony Haygarth as Vic Snow
View Full Cast
Recent News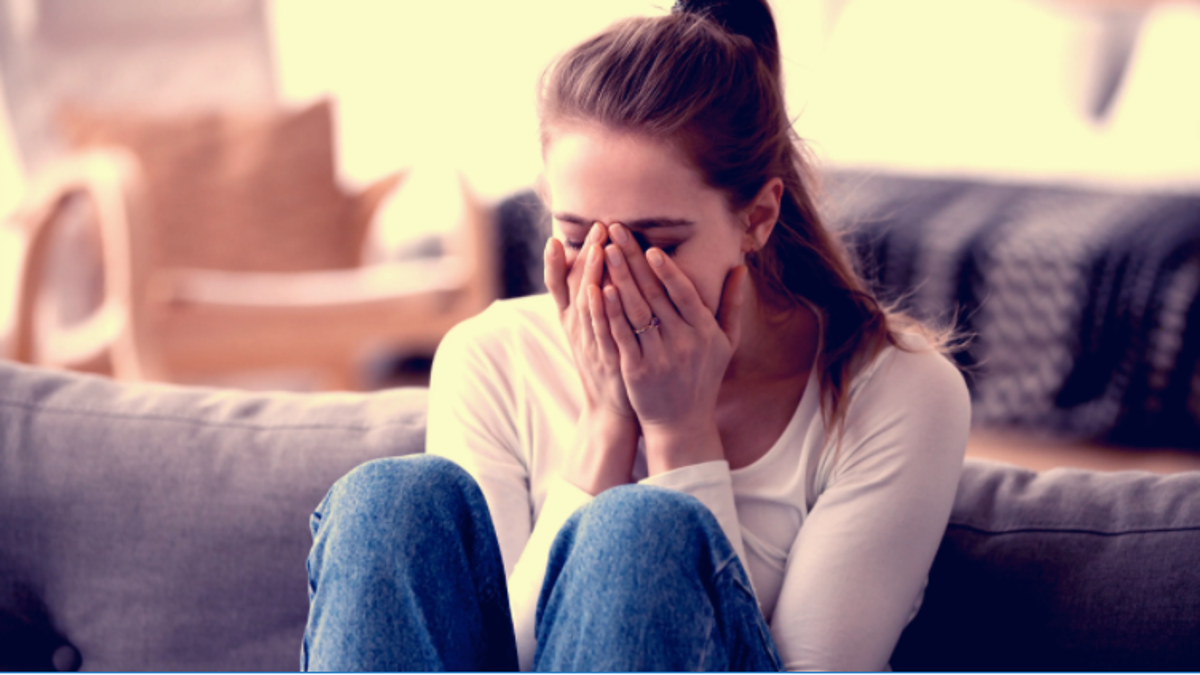 Is It a Panic Attack, or COVID-19?
For the past several days, I've been experiencing periods of shortness of breath, fatigue and general soreness. On any normal occasion, I'd dismiss this as part of my generalized anxiety disorder. But now, in our current hellscape, where the symptoms of COVID…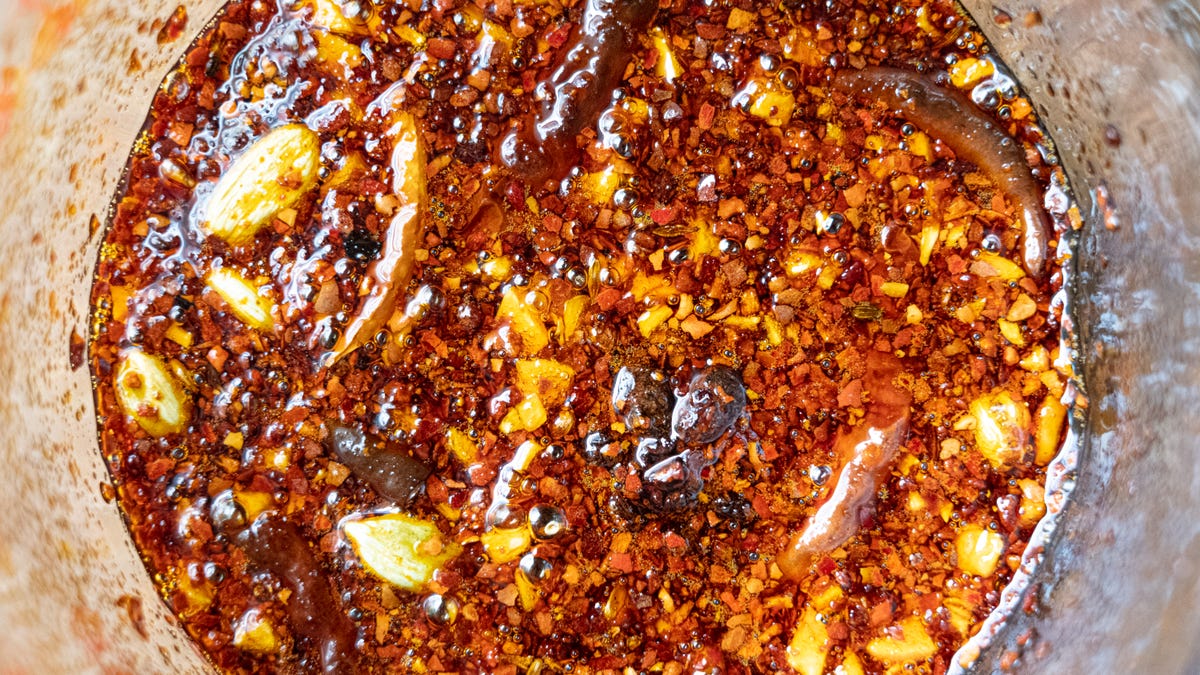 How to Make Your Own Chili Oil
Everyone loves a punchy, flavorful, shelf-stable pantry staple, but let's be honest—we can't survive on anchovies and tomato paste alone. Most of the bulk ingredients that we'll rely on in the weeks and months of quarantining ahead need a lot of sprucing up, …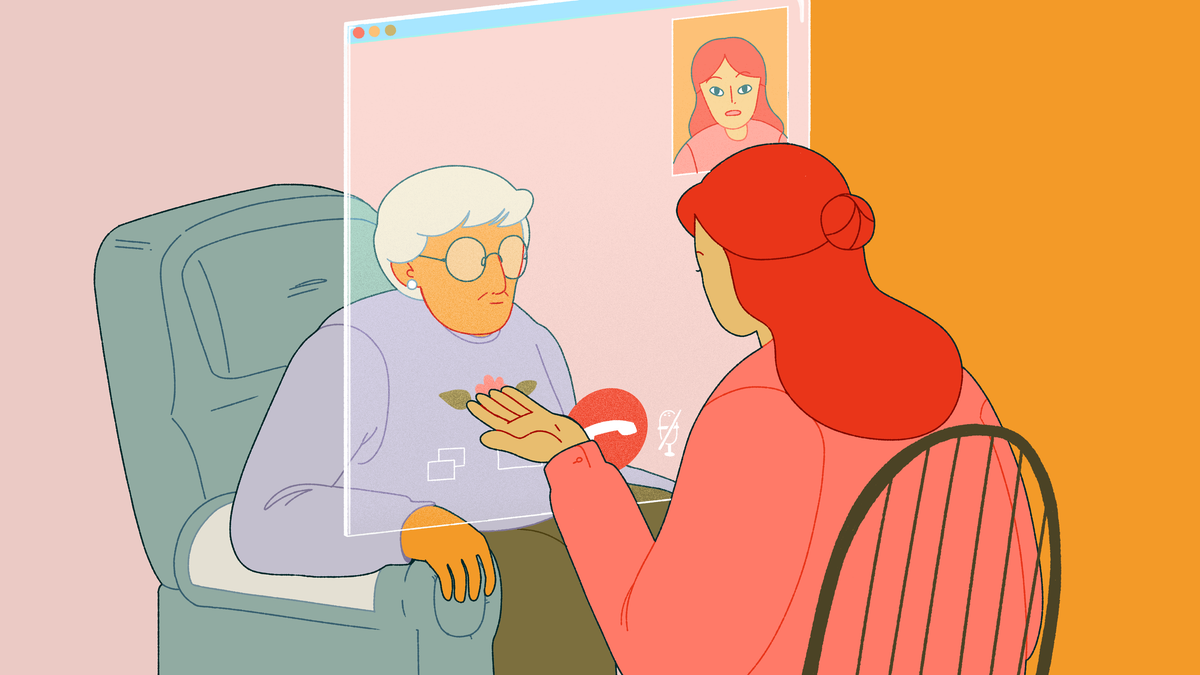 via NewsAPI
View More Related News
Skip to:
Season 1
| Episode No. | No. Overall | Title | Airdate | Runtime | Summary |
| --- | --- | --- | --- | --- | --- |
| 1 | 1 | Skelthwaite | 1997-04-06 | 50 | District Nurse Peggy Snow's attempts to do a good deed result in a serious allegation from a grieving son. Drama, starring Pam Ferris and Sarah Lancashire as sisters-in-law living in a small Yorkshire town. |
| 2 | 2 | Things Fall Apart | 1997-04-13 | 50 | Peggy is aghast to learn Stephen has been indulging in extracurricular activities with one of his teachers, and orders her to break off the affair or get out of town. Drama, starring Pam Ferris, Sarah Lancashire and Tony Haygarth. |
| 3 | 3 | Summoned By Bells | 1997-04-20 | 50 | Vic Snow makes a new friend, while Ruth's baby son Alfie is snatched by one of the residents at a local nursing home and taken on a bizarre trek over freezing-cold Skelthwaite Moors - in the general direction of the local reservoir. Popular drama, starring Sarah Lancashire, Pam Ferris, Tony Haygarth and Thomas Craig. |
| 4 | 4 | A Place In The World | 1997-04-27 | 50 | Peggy attends a district nurses' conference in Scarborough, where she surprises everyone - including herself - with her instinctive knack for public speaking. Ruth, who's also along for the trip, spends the night at a former boyfriend's flat - but returns to Skelthwaite with a clear conscience. Drama, starring Pam Ferris and Sarah Lancashire. |
| 5 | 5 | King Walter | 1997-05-04 | 50 | Walter soon feels the heat when he manages to set his flat on fire, Simon clashes with Ruth over her commitment to the job and Peggy finally reaches an understanding with her son Stephen. |
| 6 | 6 | Dream | 1997-05-11 | 50 | Peggy and Ruth try to patch up a local pig farmer's marriage, while Stephen receives his exam results and faces the prospect of leaving town for good. The Skelthwaite Scorpions take on sworn enemies the Hoxton Giants - and for Vic it promises to be the match of a lifetime |
Season 2
| Episode No. | No. Overall | Title | Airdate | Runtime | Summary |
| --- | --- | --- | --- | --- | --- |
| 1 | 7 | The Final Curtain | 1998-04-19 | 50 | Peggy argues with Ruth after Vic comes a cropper in Simon's factory, and later comforts Mary Cooper as she tries to come to terms with the death of her husband. Meanwhile, Stephen returns home |
| 2 | 8 | The Healing Game | 1998-04-26 | 50 | The emotional experience of delivering a baby together helps to reconcile Peggy and Ruth, while Vic learns the reason behind Stephen leaving university. Elsewhere, Mary Cooper causes chaos when she gets behind the wheel of a car. |
| 3 | 9 | Fresh | 1998-05-03 | 50 | A nurse with her head full of new ideas joins the ranks, ruffling Peggy and Ruth's feathers, while Stephen's barely got his feet back under his mum's table before he's drawn into a steamy love triangle. |
| 4 | 10 | Gone Fishing | 1998-05-10 | 50 | Vic and the lads take a fishing trip in Whitby, while Henry and Dick enjoy romantic experiences. |
| 5 | 11 | Darkness Follows | 1998-05-17 | 50 | Ruth and Simon's holiday plans fall through, while a 19-year-old's dreams of travelling are shattered by his failing eyesight. Stephen embarks on a personal voyage of discovery, following his mother into the caring profession. |
| 6 | 12 | Family Matters | 1998-05-24 | 50 | Dick severely injures a boy in a car accident, filling him with guilt and remorse, while Peggy faces up to a painful problem of her own |
| 7 | 13 | Ice Pops | 1998-05-31 | 50 | Peggy is relieved to be told she does not have cancer, and later joins Ruth to come to the aid of the Bradley family, while Stephen experiences a tough day at work. |
| 8 | 14 | No Place Like Home | 1998-06-07 | 50 | Vic and Peggy celebrate their silver wedding anniversary by taking a trip to the Lakes, leaving Stephen and Jacqui with the house to themselves - until Simon turns up in a JCB. Meanwhile, Ruth is called in to assess an old lady who wants to go on the Pill. |
| 9 | 15 | She Goes On | 1998-06-14 | 50 | Peggy has to watch her step caring for a woman whose family don't want her to know she is dying. Meanwhile, a Danish delegation arrives at the factory in anticipation of signing a contract with Simon, but they're unimpressed with the set-up - until a spot of good old Yorkshire hospitality saves the day |
| 10 | 16 | Love | 1998-07-05 | 50 | Vic's first love turns up in Skelthwaite, filling Peggy with misgivings, and Stephen wallows in gloom because Jacqui appears immune to his charms - but Patricia's romantic prospects suddenly seem a good deal brighter |
Season 3
| Episode No. | No. Overall | Title | Airdate | Runtime | Summary |
| --- | --- | --- | --- | --- | --- |
| 1 | 17 | Expansions | 1999-04-18 | 50 | Ruth has a surprise in store for hubby Simon, while Peggy and her family play host to unexpected visitors. |
| 2 | 18 | Learning The Game | 1999-04-25 | 50 | Vic finds himself at the centre of a furore concerning the uncertain future of a promising rugby player and the situation at the Snow's reaches crisis point as it becomes clear that although four may be company, seven is most definitely a crowd. |
| 3 | 19 | Flesh And Blood | 1999-05-02 | 50 | Ruth suffers the devastation of losing her baby as her pregnancy comes to an abrupt end, prompting husband Simon to turn to Peggy for support. Passionate feelings emerge between Alison and Stephen, and a medical crisis forces two elderly brothers to reach the conclusion that life's too short to be perpetually at each other's throats. |
| 4 | 20 | Letting Go | 1999-05-09 | 50 | Stephen is staggered by an unexpected revelation, while Sandra begins to get cold feet about the direction her life is taking. Elsewhere, elderly farmer Kate Price is distressed at the prospect of leaving Skelthwaite for Manchester. |
| 5 | 21 | Moving On | 1999-05-16 | 50 | Jacqui is wrongly suspected of stealing from the hospital, leaving her wondering whether she can manage by herself after all, while Stephen heads off for university - despite being somewhat preoccupied with other matters. |
| 6 | 22 | Home | 1999-05-23 | 50 | The nerves set in as Sandra wakes for the first day of her new job, which sees her helping a man understand his poorly father's deteriorating condition. Craig visits the psychologist to find out if he's dyslexic, before sneaking off to a party in Bradford with Lucy. A poor showing on the rugby pitch forces Vic to consider a merger between the Scorpions and their similarly afflicted rivals, the Hoxton Giants. |
| 7 | 23 | Reach For The Stars | 1999-05-30 | 50 | Henry organises a team-building exercise in the Lake District for Goddard's staff - an adventure that nearly ends in tragedy. Jacqui continues to push Stephen away, going for a scan without even telling him, but an awkward encounter with Alison during a girls' night out changes her perspective. |
| 8 | 24 | New Moon Arising | 1999-06-06 | 50 | Stephen gets a drenching during a moonlit walk with Jacqui and an abandoned baby opens old wounds for Ruth. Elsewhere, Vic helps Sandra in her hour of need while Peggy is away on her Italian course. |
| 9 | 25 | Not My Brother | 1999-06-20 | 50 | Baby Alfie is rushed to hospital after suffering a fit, leaving Ruth and Simon beside themselves with worry and guilt. Vic's proposal for a merger between the two rival rugby teams meets with opposition, while Tom Lewis has one of those days - first he's made redundant, and then he gets into a fight with a man he suspects is having an affair with his wife. |
| 10 | 26 | A Special Language | 1999-06-27 | 50 | Simmering tensions in the Goddard household come to a head as Ruth gives Simon his marching orders, enraged to discover he's remortgaged the house without consulting her. Meanwhile, Stephen reacts badly to the news that fellow teacher Martin Williams has attempted suicide - and responds by seeking solace in Jacqui's arms. |
| 11 | 27 | A Higher Duty | 1999-07-04 | 50 | A mother's pregnancy stirs up feelings of jealousy and resentment in her son, who suffers from spina bifida, and a fight at the newly merged Scorpions and Giants' first match doesn't bode well for the future. Steven and Jacqui patch up their differences, while Simon and Ruth still fail to agree. |
| 12 | 28 | Runaway | 1999-07-11 | 50 | Jacqui and Stephen settle into their new home, while Henry and Deborah get engaged. Elsewhere, Ruth announces she wants to start a fresh away from Skelthwaite, and the arrival of a mysterious tramp reopens old wounds in the community |
| 13 | 29 | Union | 1999-07-18 | 50 | The situation at the factory takes its toll on Simon, whose health and relationship with Ruth begin to suffer. Cheryl and Dick get the results of their fertility test, and Vic is forced to eat his words when the Skelthwaite Scorpions are hammered by a visiting team. |
| 14 | 30 | The Letter | 1999-07-25 | 50 | Ruth considers starting a new life in Australia and Simon realises the new shareholder at the paper factory is conspiring against him. Stephen makes careful plans to get pregnant Jacqui to the hospital - which are wrecked when she goes into labour just as Skelthwaite is hit by a power cut. |
Season 4
| Episode No. | No. Overall | Title | Airdate | Runtime | Summary |
| --- | --- | --- | --- | --- | --- |
| 1 | 31 | Breaking The Ice | 2000-04-30 | 50 | Nurse Anna Kirkwall is late on her first day. Simon tries to pursuade Ruth to come home from Australia with Alfie. Jake's Christening plans are well under way. |
| 2 | 32 | No Regrets | 2000-05-07 | 50 | The arrival of Skelthwaite's new male nurse creates a stir among staff and residents alike, while Simon Goddard stews over his wife 's decision to remain in Australia with their son. Out on the rounds, the medics offer guidance to a woman clearly struggling to cope with the burden of family life. |
| 3 | 33 | The Dead Zone | 2000-05-14 | 50 | The survival skills of the Skelthwaite health centre nurses are put to the test when they become stranded on the moors, while Cheryl and Dick receive some long-awaited news |
| 4 | 34 | Shifting Sands | 2000-05-21 | 50 | Stephan has a nerve-wracking first day back at school. Chris's bedside manner is a little friendly putting his job in danger. Peggy has to go to Leeds to hear about a possible promotion. |
| 5 | 35 | Visiting Rights | 2000-05-28 | 50 | Sister Anna helps a prisoner to get leave to visit his sick father, Simon moves in with Henry, and Peggy reconsiders the nursing manager's job. |
| 6 | 36 | The Leaving Party | 2000-06-04 | 50 | A momentous day dawns in Skelthwaite as Peggy prepares to leave her job at the health centre, while Cheryl and Dick nervously anticipate their first encounter with adopted son Oscar. Grateful of any excuse for a party, the residents are soon letting their hair down to the sound of a salsa beat. |
| 7 | 37 | The Foreign Field | 2000-06-11 | 50 | Anna treats a boy for epilepsy. The Scorpians go to France to play against their twin town. Chris falls for a hitchhiker and Simon has a fling with a french business woman |
| 8 | 38 | Unforgettable | 2000-07-09 | 50 | Cheryl and Dick welcome their adopted son Oscar home for the first time, and Peggy and Lucy fight for their lives after a runaway horse causes a horrific road accident. |
| 9 | 39 | A Good Day | 2000-07-16 | 50 | A glamorous blonde turns up in Skelthwaite to see an old frien d, only to find the town in mourning for Peggy, and another new arrival causes a farming family to celebrate. |
| 10 | 40 | Friends In Need | 2000-07-23 | 50 | As a grief-stricken Vic and Lucy struggle to come to terms with Peggy's death, life goes on at the health centre, where a man turns nasty when his wife refuses to continue her IVF treatment. Meanwhile, Karen joins the team, but isn't exactly welcomed with open arms, while her husband David starts work at the Goddard's. |
| 11 | 41 | Idle Hands | 2000-07-30 | 50 | Tension mounts between Karen and Jacqui, and an elderly patient confides in Chris, while David comes t o Henry's aid at Goddard's - much to Simon's displeasure. Elsewhere, a patient suspected of having cancer tries to persuade his daughter to accept the new love in his life. |
| 12 | 42 | Over The Rainbow | 2000-08-06 | 50 | The Snows battle on with life, knowing it will never be the same again without Peggy, but at least a little light relief is on the horizon in the form of the school production of The Wizard of Oz. Meanwhile, Dick and Cheryl finally get through to adopted son Oscar, who has been more of a handful than they ever expected. |
| 13 | 43 | Modern Love | 2000-08-13 | 50 | Henry and Jess' meal together proves productive, Simon and Anna go out on a date and Karen worries about an elderly patient's grand-daughter |
| 14 | 44 | Legacy | 2000-08-20 | 50 | The threatened closure of Goddard's following the outbreak of a virus among the children of Skelthwaite prompts Vic to speculate on the real source of the contamination. Meanwhile, Simon and Anna have relationship problems. |
| 15 | 45 | Getting Better | 2000-08-27 | 50 | Intrigue and frustration are the order of the day as Anna and Karen come to terms with the possibility that a patient may be suffering domestic abuse. Jess finally gets what's coming to her, while Dick, Cheryl and Oscar struggle to settle into family life. |
| 16 | 46 | The Field | 2000-09-03 | 50 | Preparations are underway for the Skelthwaite fête bring Anna and Simon's relationship to the boil. Stephan and Jacqui decide to marry in secret. |
Season 5
| Episode No. | No. Overall | Title | Airdate | Runtime | Summary |
| --- | --- | --- | --- | --- | --- |
| 1 | 47 | Happiness | 2001-04-22 | 50 | David plans a surprise party for Karen's 40th birthday, even though she'd rather not bother, and Anna rekindles her romance with Simon now he's returned from Australia a single man once more. Jess is devastated to receive disappointing A level results, meaning she can't get away from home, and newcomers the Morecroft family arrive in Skelthwaite, hoping to shake off their tragic past. |
| 2 | 48 | Runaways | 2001-04-29 | 50 | Stephen is faced with a dilemma when he meets an old flame. Karen and David begin to worry about the whereabouts of Jess, and an elderly patient is distraught when his partner is put into care |
| 3 | 49 | Sanctuary | 2001-05-06 | 50 | Stephen faces a tough decision about his future in Skelthwaite, while Karen puts her career on the line by crossing swords with Dr Kenworthy over her concerns for one of his patients. |
| 4 | 50 | Choices | 2001-05-13 | 50 | Henry is left heartbroken when Jess falls for a hunky waiter, and the members of the nursing team help a young couple who are being cruelly manipulated by a selfish old man as they attempt to cope with a life-changing dilemma. Meanwhile, Anna is preoccupied with a problem of her own, and Simon is not the only one to fall victim to her sharp tongue. |
| 5 | 51 | The Ties That Bind | 2001-05-20 | 50 | As Anna agonises about breaking the news of her pregnancy to Simon, a glamorous woman stirs up trouble between them. Meanwhile, Stephen and Jacqui prepare to leave Skelthwaite to start their new life in Glasgow, but Vic is subdued by the prospect of losing his son, daughter-in-law and grandson, and Henry realises he's got a fight on his hands if he wants to win back Jess from Hussan. |
| 6 | 52 | Home To Roost | 2001-05-27 | 50 | Chris is bowled over by new nurse Beth and wastes little time trying to woo her, while Anna is annoyed that the whole village appears to know about her pregnancy, except the one person who really matters. Henry nurses a broken heart and confronts his love rival after one too many in the pub, and David's taxi-driving job takes its toll - resulting in a horrific accident. |
| 7 | 53 | Faith | 2001-06-03 | 50 | Anna attacks a faith healer's controversial methods, especially when a youngster with arthritis refuses conventional treatment, and Simon comes under increasing pressure from a hotshot Canadian businessman who makes a shocking takeover bid for his company. Meanwhile, Beth moves in with Vic and Lucy, and Henry gets the sympathy vote from Jess - but will she find out he's been faking his symptoms? |
| 8 | 54 | Pound Of Flesh | 2001-06-17 | 50 | A mysterious stranger returns to Skelthwaite on a mission to find his long-lost father. Simon takes radical steps to thwart business rival Conrad Walker's plans, and Anna makes a decision about the baby's upbringing. |
| 9 | 55 | Damage | 2001-06-24 | 50 | Karen tentatively looks forward to seeing her mother for the first time in 25 years, but unfortunately the reunion doesn't turn out as she hoped. Relations are hardly any more harmonious elsewhere, as Oscar continues to give Cheryl the cold shoulder - leading to a devastating accident at home. |
| 10 | 56 | Too Much Too Young | 2001-07-01 | 50 | A pregnant schoolgirl runs away after confiding in Anna, deciding to have her baby by herself on the moors, and David tires of pandering to Karen, suspecting her mother is the real reason behind the mystery illness. Chris refuses to give up on his relationship with Beth, despite her plans to finish their affair, and Vic becomes riled by Lucy's girlie chats with Jess, finding it hard to accept that his daughter is growing up. |
| 11 | 57 | Temptation | 2001-07-08 | 50 | While attending a conference, David receives a job offer that seems impossible to refuse - will he leave Simon in the lurch? Karen anxiously prepares to meet her estranged mother for lunch, and Chris learns the truth about Beth's marital status. Anna treats a man whose health is suffering due to his job in a textile factory, but ends up equally concerned about his wife's welfare as she struggles to look after her husband and two lazy teenagers. |
| 12 | 58 | As Time Goes By | 2001-07-15 | 50 | A memorial service for Peggy brings memories of happy times flooding back to her family and friends. Vic puts on a brave face, while Lucy's poignant speech brings a tear to everyone's eye. Anna becomes increasingly worried about depressed widower Ted, and following a hunch, heads to the factory to find him perched on the roof - ready to jump. Dick and Oscar are surprised by Cheryl's return and a heartfelt confession provides an important breakthrough in their bid to be happily united. |
| 13 | 59 | Declaration | 2001-07-22 | 50 | Election fever grips Skelthwaite, but Simon finds his opponent more formidable and devious than the weedy kid he used to bully at school. Karen's mother Linda is becoming a burden at the Buckley home, but a rethink is needed when it emerges she has a serious medical problem, and David finds himself embroiled in Conrad Walker's spurious business empire with no hope of backing out. Meanwhile, Beth uncovers Anita's beauty secrets and plans to make things difficult for estranged husband Stewart. |
| 14 | 60 | Sticks And Stones | 2001-07-29 | 50 | A good-looking newcomer sets hearts a-flutter among the women of Skelthwaite, but behind the handsome exterior lies a troubled mind. Meanwhile, Linda reveals she needs an urgent operation that will cost 10,000 pounds, and son-in-law David vows to get her the money, but may not be entirely truthful about her illness |
| 15 | 61 | Cats And Dogs | 2001-08-05 | 50 | The nurses get more than they bargained for as they prepare for a darts match in the Skelthwaite Arms, and Beth has a surprise visitor. |
| 16 | 62 | The Team | 2001-08-12 | 50 | David puts his money worries aside to captain the local cricket team in a grudge match against their rivals - but is the game up for the bungling businessman? Hussan uses a cheap trick to try to win Jess back, while Anna refuses to let Simon help her with the baby, determined to go it alone, but finds comfort in sharing her woes with young mum Marie Briggs, who is also struggling to cope with the pressures of single parenthood. |
Season 6
| Episode No. | No. Overall | Title | Airdate | Runtime | Summary |
| --- | --- | --- | --- | --- | --- |
| 1 | 63 | No Turning Back | 2002-04-21 | 50 | Tom Beresford returns to Skelthwaite 20 years after a bitter family row, lured by the offer of a managerial position at Goddard's, and it's not long before he and his good-looking son are setting tongues wagging. Karen breaks all the rules to help two families come to terms with the consequences of a transplant operation, but her ill-advised actions backfire. Vic decides the time has come for a younger man to captain the Scorpions and an emotional Simon proposes to Anna. |
| 2 | 64 | Relative Strangers | 2002-04-28 | 50 | Vic makes a shock announcement about his future, Tom proves his worth in a crunch match for the Scorpions and Karen and Beth help reunite an estranged family after a baby girl goes missing. |
| 3 | 65 | Happy Returns | 2002-05-05 | 50 | Jess fears she may be pregnant and Karen nervously prepares for a visit by one of David's old flames, the glamorous Evelyn Parrish. Joe makes a clumsy attempt to seduce Anna's nanny and winds up with egg on his face, while Kath is discovered unconscious and rushed into hospital, putting everyone else's problems into perspective. |
| 4 | 66 | Trust | 2002-05-12 | 50 | A humiliated and jealous Evelyn exacts revenge by spreading the sordid secrets of Karen's past around Skelthwaite and patients soon refuse to be treated by her, leaving it up to Anna to discover why a teenage epileptic continues to suffer attacks despite his medication. Simon struggles to cope with the preparations for his forthcoming wedding and proves easy prey for Evelyn, who seems intent on wreaking as much havoc as she can. |
| 5 | 67 | In Your Dreams | 2002-05-19 | 50 | The locals bid an emotional farewell to Vic and Lucy, and Simon's problems continue to mount as his business crumbles and he is consumed by guilt over his fling with Evelyn. Elsewhere, a dishy gardener steals the heart of a wheelchair-bound patient, while Tom and Beth take advantage of a drunken Joe's incapacity and steal a kiss. |
| 6 | 68 | United We Stand | 2002-05-26 | 50 | The Skelthwaite Scorpions play a crunch match against rival team the Bridlington Trawlers, but fare badly, prompting David to demand a return engagement. Meanwhile, Anna's distress at her split with Simon is compounded by the financial hardship of running a business single-handed - but just as disaster looms, a shady businessman makes her an offer for the factory. |
| 7 | 69 | Hold My Hand | 2002-06-02 | 50 | Karen is subjected to a horrific assault by the grandson of a pensioner in her care, while Luke gets into trouble at school and responds by running away, plunging Anna into a panic. On a happier note, Tom clinches an important business deal with German client Herr Gruber, while Joe contemplates moving in with Beth |
| 8 | 70 | Don't Let Go | 2002-06-09 | 50 | Anna receives a poignant reminder of her painful break-up with Simon and the Lampards agonise over whether to let Oscar's real dad see him, afraid of the emotional consequences. Joe takes Beth's rejection badly, while Karen has a traumatic encounter with Garth at Tessie Banks' funeral - and later finds herself forced to save his life in a tense scene on the edge of windswept Blackscar Top. |
| 9 | 71 | Never Alone | 2002-06-16 | 50 | The new head of the primary school upsets Beth by suggesting that a much-loved teacher's erratic behaviour may be down to a drinking problem, but when pupils are put at risk the nurse realises there could be an even more serious explanation. Meanwhile, the Scorpions face a difficult match and Anna fears she's jeopardised the factory's future when she gives an unhelpful bank manager a piece of her mind. |
| 10 | 72 | Flesh And Blood | 2002-06-23 | 50 | Anna faces every parent's worst nightmare as baby Amy is rushed to hospital with signs of meningitis and when the diagnosis is confirmed, panic sets in among the townsfolk. Anna keeps vigil by her daughter's side, while Luke plays truant from school, sending Karen on a desperate mission to find him. Beth and Tom give in to their feelings for each other. |
| 11 | 73 | Count On Me | 2002-06-30 | 50 | Beth and Karen hunt for a hit-and-run motorcyclist after finding an old man lying injured by the road - but are they on the right track? Joe reacts badly to Tom's admission about the true nature of his relationship with Beth and the men of Skelthwaite set out to make the perfect curry, but find they can't manage without the culinary expertise of eight-year-old Molly. |
| 12 | 74 | Extra Time | 2002-07-07 | 50 | Anna tries to help new factory worker Linda Sargent, a single mother afraid she'll lose custody of her five children if it becomes known that she has Parkinson's disease. Meanwhile, Beth agonises over whether to accept the offer of a job in Holland, uncertain of how such a drastic move would affect her relationship with Tom - and paradoxically, it takes a rugby match to help her decide. |
Season 7
| Episode No. | No. Overall | Title | Airdate | Runtime | Summary |
| --- | --- | --- | --- | --- | --- |
| 1 | 75 | My Way | 2003-07-06 | 50 | A new family arrives in Skelthwaite, putting Anna's nose out of joint. David is shocked when Karen is contacted by a figure from the past, and a fund-raising idea is put in motion |
| 2 | 76 | The Games We Play | 2003-07-13 | 50 | Karen's happiness at finding her son begins to fade when she discovers his dark secret. Beth tries to force Tom into proposing by making him jealous. Sally ruffles the feathers of the local hairdresser who she suspects is hiding a serious illness. Sally is upset to discover that her son wants to leave Skelthwaite. |
| 3 | 77 | The Need Of You | 2003-07-20 | 50 | David is devastated when Karen follows her runaway son to London. A single father struggles to cope with his son's cystic fibrosis, and Alan enters the men in a talent contest. |
| 4 | 78 | Love Hurts | 2003-07-27 | 50 | Karen decides to concentrate all her efforts on helping Russell battle his heroin addiction - even at the risk of destroying her marriage - and arrives in London to find her troubled son living in a squalid bedsit. Meanwhile, Anna and Beth look after a pensioner they believe should be transferred to sheltered accommodation - but he's none too pleased with the proposal, and promptly escapes. |
| 5 | 79 | Not Waving But Drowning | 2003-08-03 | 50 | Heartbroken that Karen has left Skelthwaite to take care of her heroin-addicted son in London, a dejected David yearns to leave the village, taking Jess with him - but soon discovers his daughter has made a happy life with new boyfriend Joe. Meanwhile, Sally catches truant schoolboy Nathan in a compromising situation with Candida, and Anna fears for the health of elderly farm owner Essie Crayford. |
| 6 | 80 | A Time To Dance | 2003-08-10 | 50 | A line-dancing champion whisks Anna off her feet and takes her out to dinner - but the course of true love doesn't run smooth and she's soon pining to be rescued from the predicament. Beth is delighted to discover she's having a baby, but her joy is short-lived when it emerges the pregnancy is ectopic. Nathan is heartbroken when Candida reveals she plans to tour the world during her gap year and Rita confesses she suspects her husband Martin is having an affair. |
| 7 | 81 | Coming Home | 2003-08-17 | 50 | Unable to put the tragic loss of her baby behind her, a heartbroken Beth calls off the wedding, while the Scorpions decide to pose for a nude calendar to raise funds for the club's floodlights. Meanwhile, new parents Susan and Steve eagerly await Elaine's departure so they can be on their own with their baby - little suspecting the houseguest has a surprise in store. |
| 8 | 82 | Mister And Missus | 2003-08-24 | 50 | Beth and Tom prepare to tie the knot, but reckon without a few last-minute hitches as Joe suddenly decides he can't be the best man and the bride worries over whether to invite her father. Meanwhile, Sally bites off more than she can chew, the green-eyed monster in Anna makes an appearance when Beth's cousin takes a shine to David and a multiple sclerosis sufferer requires assistance. |
| 9 | 83 | Archangel | 2003-12-23 | 50 | Dennis Waterman and former Corrie actress Georgia Taylor guest star in this special festive edition of the popular rural drama. He plays a retired mountaineer still grieving over his son's death in a climbing accident, who gets a pleasant surprise when his student daughter (Taylor) returns for the holidays. But an even bigger shock is yet to come - not only is she pregnant, but the father-to-be is the very man her dad blames for her brother's demise. Meanwhile, the local women grow fed up with their menfolk when they arrive back from a booze run the worse for drink, prompting them to hang up their aprons and hand over all the Christmas organisation to the fellas. Beth doesn't know what to think when a patient predicts the new year will bring her and Tom the joy they have longed for, and romance is in the air for David and Anna. |
Season 8
| Episode No. | No. Overall | Title | Airdate | Runtime | Summary |
| --- | --- | --- | --- | --- | --- |
| 1 | 84 | Bowl of Cherries | 2004-07-11 | 50 | David and Anna have a secret romance, Beth starts to feel paranoid about the amount of time Tom is spending at the factory, and Nathan and Kate both have important decisions to make about their futures. |
| 2 | 85 | Stormy Weather | 2004-07-18 | 50 | Anna and Tom meet with Ozias Harding, a potential investor at the factory, but David is concerned that the stern disciplinarian could be bad news for the business. Meanwhile, Billy has some upsetting news for Sally, and Beth finds herself in danger when she nurses an elderly lady with a 40-year secret. |
| 3 | 86 | Moon River | 2004-07-25 | 50 | Ozias Harding makes his presence felt in Skelthwaite by ruthlessly firing Alan from the factory, while Luke is rushed to hospital after a serious accident on the rugby field, and Beth has a chance to test her maternal instincts when she is asked to lead the children's Moon Catching Expedition. |
| 4 | 87 | The Games We Play | 2004-08-01 | 50 | Anna is unsure whether she should tell Luke the truth about his chances of recovery after his near-fatal rugby accident, and Ozias Harding's persistent bullying forces Billy to resign from the factory, leading Nathan to take revenge against the businessman by asking out his daughter Alice. |
| 5 | 88 | Little Boy Blue | 2004-08-08 | 50 | Beth is fed up with Tom being too overprotective. Anna is torn between saving the factory and remaining loyal to her friends. Luke returns home from hospital but his attitude towards David has changed. Feeling neglected by Nathan, Alice flirts with Joe. Charlie tries to send his daughter away from town to stop her finding out that he has Parkinson's disease |
| 6 | 89 | Skin Deep | 2004-08-15 | 50 | Nathan and Joe discover that Alice has been two-timing them. Harding accuses Raggy of biting him. Alan wins a competition. Billy and Sally's marriage is put under pressure when a patient's wife accuses Sally of having an affair with her husband |
| 7 | 90 | Body and Soul | 2004-08-22 | 50 | Ozias is determined to ruin the factory, despite suffering a personal crisis, and a former cabaret star has her work cut out trying to make up for lost time with the daughter she sacrificed for a glittering career. Beth goes into labour during a day out with the local widows, while Nathan and Joe fight over Alice |
| 8 | 91 | Never Can Say Goodbye | 2004-08-29 | 50 | Harding announces his plans for the factory and whether he and Alice intend to stay in Skelthwaite permanently, while Sally and Billy make an important decision about their future. At the village summer fete, David and Anna go public about their relationship and are stunned by a surprise from Luke. |
Season 9
| Episode No. | No. Overall | Title | Airdate | Runtime | Summary |
| --- | --- | --- | --- | --- | --- |
| 1 | 92 | Care | 2005-06-26 | 50 | Danny Flint finds his bachelor lifestyle cut short by his sister's death, leaving him in charge of nine-year-old niece Cady. Meanwhile, Beth's efforts to balance motherhood and a nursing career pose a dilemma, and Anna and David finally tie the knot. |
| 2 | 93 | When All This Is Over | 2005-07-03 | 50 | Denise Van Outen joins the cast as new district nurse Kim, a single parent with a shady past who doesn't take kindly to anyone prying into her affairs. Beth begins to have second thoughts as she and Tom prepare to leave the village, especially when friend Hattie reveals she has terminal cancer, and Ozias Harding takes up the reins at the factory once more |
| 3 | 94 | Stamp of Approval | 2005-07-10 | 50 | Stubborn postmistress Evie does her best to make Kim feel unwelcome, but a secret from her past soon explains the shopkeeper's icy attitude. Billy is shocked when he gets the job at the factory, Luke and Megan come to terms with their news, and Nathan lands himself in trouble. |
| 4 | 95 | Sisters Under the Skin | 2005-07-17 | 50 | Sally is shocked by news of Megan's pregnancy and her mood is soured further by the discovery that Kim already knows about it. Work matters prove just as complicated when the nurses help a teenager in need of a kidney transplant whose health is further threatened by tensions between potential organ donors in her family. |
| 5 | 96 | Together | 2005-07-24 | 50 | Sally bans Megan from seeing Luke and makes her feelings about her daughter's pregnancy very clear, which only serves to bring the teenagers closer together. A team-building exercise for the factory workers reaches a dramatic climax and the nurses help a woman suffering from alopecia come clean about her relationship with a younger man. |
| 6 | 97 | Legacy | 2005-07-31 | 50 | Sally has time to reflect on recent events, with Megan staying at Luke's and Billy preoccupied with work, but she is soon kept busy when she spots suspicious bruises on the son of a former school friend. Danny reluctantly goes on a date with old flame Teresa, but is left confused when Kim provides the romance, and Joe tells Alice he wants to take things slowly as he finally shows signs of maturity. |
| 7 | 98 | Brief Encounters | 2005-08-07 | 50 | Simon Goddard's return from Australia worries the locals, but the former factory owner declares he is only visiting his daughter Amy. Kim enjoys the company of Alistair and his family, leaving Danny green with envy. Joe and Alice prepare to come clean about their relationship - until a bad-tempered Harding makes them change their mind. |
| 8 | 99 | Peaches and Cream | 2005-08-14 | 50 | The locals are preoccupied with personal problems as Sally worries about her marriage, and Harding fears he is being undermined both at the factory and at home. Anna and David suspect Simon Goddard's activities in the town are not all they seem and a friendship is threatened by a former soldier's return. |
| 9 | 100 | So Long | 2005-08-21 | 50 | Danny and Kim vow to keep their romance secret, Sally helps emphysema sufferer Jack turn his life around and Nathan's leaving party is disrupted when Megan goes into labour. However, the men celebrate the new arrival in the Skelthwaite Arms, but a power cut leads to a disastrous start to the baby's life. |
| 10 | 101 | In a Perfect World | 2005-08-28 | 50 | The townsfolk are still coming to terms with Sally's death, while Danny and Cady move into Kim's house to make space for the Boothes - leading to a declaration of love. Cathy Saunders' adoption application places Anna on the horns of a dilemma when she realises her friend is addicted to painkillers, and the factory helps out with the children's art fair - albeit in an unusual way |
Season 10
| Episode No. | No. Overall | Title | Airdate | Runtime | Summary |
| --- | --- | --- | --- | --- | --- |
| 1 | 102 | R.S.V.P. | 2006-07-16 | 50 | Skelthwaite struggles to adjust to the loss of Sally Boothe, as husband Billy vows revenge for a rugby team's prank rather than face the reality of his wife's death. Anna and Kim welcome the latest recruit, excitable trainee Zoe Phelps, while the hospital staff attempt to make a young heart transplant patient's wish come true |
| 2 | 103 | Greater Love | 2006-07-23 | 50 | Matthew Kelly guest stars as factory worker Barry, whose shocking secret is revealed when Zoe goes to give a healthy eating talk at his firm. The trainee nurse also finds romance with a sexy stranger, while Harding is concerned about the arrival of an old rival in Skelthwaite. The rugby pitch gets waterlogged - so Billy persuades his team-mates to try cookery classes. |
| 3 | 104 | Home Grown | 2006-07-30 | 50 | Samantha Janus guest stars as the wife of a man with a muscle-wasting disease, who arouses Kim's suspicions when she comes into the hospital sporting bruises. Danny struggles to cope with Cady, while Harding and David are unsure what to tell Anna about the factory's problems. Nathan worries about Billy's parenting skills, and Zoe gets more than she bargained for after organising a pub quiz team. |
| 4 | 105 | Walk of Faith | 2006-08-06 | 50 | David and Anna's plans for a romantic weekend away are shattered when their family and friends decide to join them, and Luke has an important question for Megan. Meanwhile, Billy faces up to Sally's death and Zoe crosses swords with feisty local Gaynor, who is intent on cleaning up the canal. |
| 5 | 106 | Closure | 2006-08-13 | 50 | Jack Clayton (ex-Emmerdale actor Ian Kelsey) and his family visit Skelthwaite, the home town of his wife Nisha (former Coronation Street actress Shobna Gulati), who happens to be a nurse - handy for Anna, who is struggling to replace Kim. David doesn't feel like celebrating his birthday as the factory's problems reach crisis point, and Zoe becomes suspicious of a patient's boyfriend. |
| 6 | 107 | Finding Heaven | 2006-08-20 | 50 | Nisha's first week as a Skelthwaite nurse begins badly when she clashes with Anna over the treatment of a dying patient. Danny struggles to combine his new job as a barman with taking care of Cady, while a campaign against Greenwood's supermarket begins. The rugby team are feeling disheartened and in need of help - but Jack Clayton might be just what they're looking for. |
| 7 | 108 | Don't Look Back in Anger | 2006-08-27 | 50 | Anna organises a picket of the Greenwoods site, but faces opposition to her protest from the police, while Harding considers a tempting business offer. Alfie Gough's health starts to deteriorate, and Nisha uses all her resources to help a patient whose boyfriend is in a coma - leaving her oblivious of daughter Rowan's increasing closeness to Robert Ashford. |
| 8 | 109 | Flesh and Blood | 2006-09-03 | 50 | Weighed down by the pressure of her fight against Greenwoods and Luke's wedding, Anna is forced to consider accepting Robert Ashford's offer for the land. The men at Goddard's are confused when a lorryload of pulp paper arrives out of the blue, while Zoe attempts to persuade a local butcher he is working too hard to keep his shop afloat. |
| 9 | 110 | And on the Way I Dropped It | 2006-09-10 | 50 | Skelthwaite is buzzing on Luke and Megan's wedding day, but there's more in store for the guests than many anticipated. Billy shares an unexpected kiss with single mum Terri, while Danny struggles to say the right thing to Zoe. Anna tries to share Harding's enthusiasm for the relaunch of Goddard's, and disaster strikes for two passengers on the way to the ceremony. |
Series Cast
| | | | |
| --- | --- | --- | --- |
| | Lesley Dunlop | as Anna Kirkwall | |
| | Christian Cooke | as Luke Kirkwall | |
| | Philip Middlemiss | as David Buckley | |
| | William Travis | as Dick Lampard | |
| | Thomas Craig | as Simon Goddard | |
| | Tony Haygarth | as Vic Snow | |
| | Jessica Baglow | as Lucy Snow | |
| | Andrew Knott | as Henry Green | |
| | Kelly Wenham | as Jess Buckley | |
| | Kerrie Taylor | as Beth Enright | |
| | Paulette Williams | as Jacqui Richards | |
| | Marsha Thomason | as Jacqui Richards | |
| | Leslie Ash | as Karen Buckley | |
| | Danny Seward | as Joe Beresford | |
| | Simon Ashley | as Terry | |
| | Adam Paul Harvey | as Nathan Boothe | |
| | Holly Lucas | as Megan Boothe | |
| | Pam Ferris | as Peggy Snow | |
| | Katy Clayton | as Samantha Boothe | |
| | Andrew Paul | as Billy Boothe | |
| | Holliday Grainger | as Megan Boothe | |
| | Jason Done | as Stephen Snow | |
| | Vincenzo Pellegrino | as Chris Eckersley | |
| | Katie Riddoch | as Molly Beresford | |
| | Julian Lewis Jones | as Tom Beresford | |
| | Sarah Lancashire | as Ruth Goddard | |
| | Joseph Aston | as Oscar Lampard | |
| | Maggie Wells | as Patricia Illingworth | |
| | Samantha Giles | as Sally Boothe | |
| | Kathryn Hunt | as Cheryl Lampard | |
| | Brian Capron | as Ozias Harding | |
| | Phillippa Wilson | as Cheryl Lampard | |
| | Laura Crossley | as Deborah Alliss | |
| | Taylor Bourke | as Cady Flint | |
| | Richard Mylan | as Danny Flint | |
| | Keith Barron | as Alan Boothe | |
| | William Ash | as Stephen Snow | |
| | Georgia Moffett | as Alice Harding | |
| | Graham Turner | as Walter Charlton | |
| | Melanie Kilburn | as Sandra Harrison | |
| | Neil McCaul | as Keith Harrison | |
| | Beans El-Balawi | as Callum McCallister | |
| | Denise Van Outen | as Kim Blakeney | |
| | Alex Carter | as Craig Harrison | |
| | Andrea Lowe | as Zoe Phelps | |
| | Jack Ellis | as Robert Ashford | |
| | Ian Kelsey | as Jack Clayton | |
| | Kieran Patel | as Gus Clayton | |
| | Fiona Wade | as Rowan Clayton | |
| | Shobna Gulati | as Nisha Clayton | |
| | Jean Alexander | as Kathleen Beresford | |
| | Gudrun Ure | as Mildred Miller | |
| | Geoffrey Bayldon | as Edward Smith | |
Series Crew
| | Position | Name |
| --- | --- | --- |
| | Creator | Ashley Pharoah |
| | Creator | Vicky Featherstone |
Related News
TVMaze