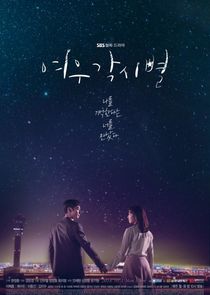 Where Stars Land follows the lives of the people working at the airport.
Lee Soo Yun is a top-tier university graduate who is accepted to work at Incheon Airport. He is mysterious and keeps people at a distance. Meanwhile, Han Yeo Reum is a woman who has dreamed of working at the Incheon Airport but has never been on a plane. She becomes a passenger service agent who is known as a "human bomb" due to her accident prone nature.
Series Overview
Rating
imDb Rating: N/A (N/A Votes)
Metascore: N/A
Plot
N/A
Details
Rated: N/A
Released: 01 Oct 2018
Runtime: N/A
Genre: Drama
Director: N/A
Writer: N/A
Actors: Soo-bin Chae, Ji-min Hong, Hyun-Sung Jang, Ji-Soo Kim
Language: Korean
Country: South Korea
Awards: N/A
Total Seasons: 1
Previous Episode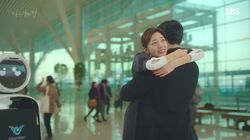 Episode 32
Episode 1x32; Nov 26, 2018
Soo Yun submits a resignation after deciding to leave the airport. Yeo Reum is heartbroken to hear about it from Seo Goon and tries to hold back Soo Yun from leaving. However, Soo Yun seems persistent with his decision.
Previous Episodes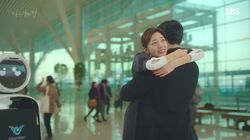 1x32: Episode 32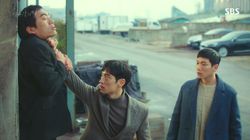 1x31: Episode 31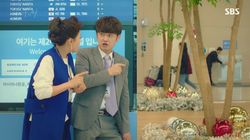 1x30: Episode 30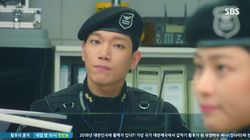 1x29: Episode 29


1x28: Episode 28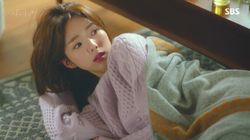 1x27: Episode 27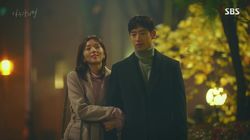 1x26: Episode 26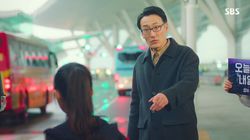 1x25: Episode 25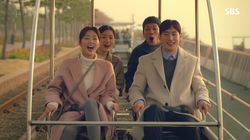 1x24: Episode 24

View All Episodes
Cast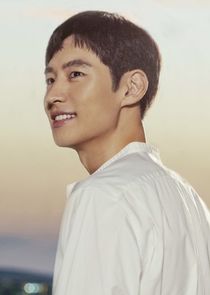 Lee Je Hoon as Lee Soo Yun
Chae Soo Bin as Han Yeo Reum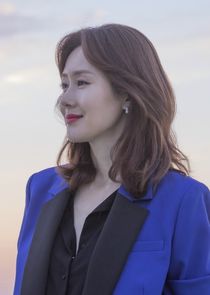 Kim Ji Soo as Yang Seo Goon
Lee Dong Gun as Seo In Woo
View Full Cast
Recent News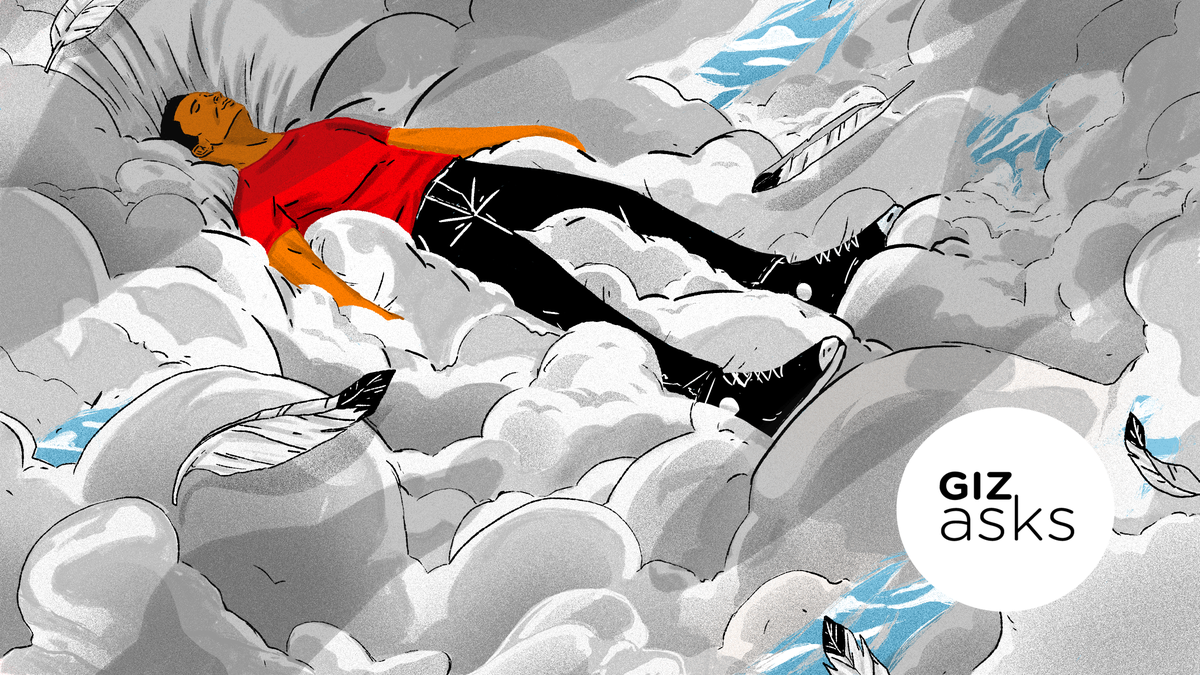 What's the Softest Thing?
There are a lot of soft things out there: cats, infants, expertly-laundered sweaters. If there was some kind of omniscient softness guide, ranking every item in the universe in order of softness, these three items would for sure land towards the top. Of cours…
Games of Thrones Beyond the Wall: Best tips and tricks to win
Because you really don't want to go beyond the wall all by yourself. Game of Thrones has been over for a while now, but fans know that there's far more to the world originally dreamt up by the man with two middle initials that has yet to be explored. Game of …
via NewsAPI
View More Related News
Skip to:
Season 1
| Episode No. | No. Overall | Title | Airdate | Runtime | Summary |
| --- | --- | --- | --- | --- | --- |
| 1 | 1 | Episode 1 | 2018-10-01 | 35 | Due to her anger management issues while working at her previous team, Transportation Services, Han Yeo Reum is transferred to Passenger Services. However, she is late on her first day at work. When she comes in, she hears a coworker asking his superior why they should take in someone so troublesome. |
| 2 | 2 | Episode 2 | 2018-10-01 | 35 | After finding out that Soo Yun has only been working at the airport for 4 months while she has worked for a year, Yeo Reum becomes enraged. She goes to Team Manager Yang Seo Goon and asks her how she could appoint him as her mentor. However, Seo Goon tells her that if it hurts her pride, she should do well at work because that is the only thing that matters. |
| 3 | 3 | Episode 3 | 2018-10-02 | 35 | Yeo Reum finally realizes that Soo Yun had saved her from a flying car on the day of her job interview. However, Soo Yun tells her that he does not recognize her and that they have never met before. Despite all this, she thanks him for saving her life. Meanwhile, someone puts in a call to the airport, claiming that they have installed a bomb. |
| 4 | 4 | Episode 4 | 2018-10-02 | 35 | Yeo Reum and Soo Yun get into an argument. She tells him that unlike him, many people including herself need to work their hardest in order for their superiors to recognize them. However, he tells her that she simply has a victim mentality and lacks self-awareness. |
| 5 | 5 | Episode 5 | 2018-10-08 | 35 | Soo Yun tells Yeo Reum that he cannot feel pain in his right arm. After hearing this, Yeo Reum begins to become more and more curious about him and the story behind his painless arm. Meanwhile, Seo Goon's team moves from Terminal 1 to Terminal 2. |
| 6 | 6 | Episode 6 | 2018-10-08 | 35 | Words spread regarding a dispute between a passenger and Yeo Reum and a Security Team employee. Because the passenger got a scratch on her face, she has declared that she will sue the airport. No matter how much Yeo Reum tells the others that it was not their fault and that the passenger had attacked them first, she has a difficult time convincing them. |
| 7 | 7 | Episode 7 | 2018-10-09 | 35 | Due to a horrible car accident years ago, Soo Yun was at the brink of death and barely survived. As a result, he was given a machine-like right arm. Ever since, he refused to allow anything to move his heart. However, after meeting Yeo Reum, he decides to work at the airport for a bit longer and also becomes interested in her. |
| 8 | 8 | Episode 8 | 2018-10-09 | 35 | Ian Santos, a Filipino, is caught trying to enter Korea with a forged passport. He begs the Immigration Office to just allow him to be with his wife while she gives birth and promises to leave the country right after. However, he is forced to go back to the Philippines right away. While on his way to the plane, he pushes an accompanying staff worker and runs. |
| 9 | 9 | Episode 9 | 2018-10-15 | 35 | A plane tries to land at Incheon airport. However, as the plane descends near the airport, fire erupts from its engine, and the entire airport falls into chaos. Soo Yun finds Yeo Reum being extremely nervous and finds out that her mother is on that plane. After thinking what he could do for her, he decides to find Yeo Reum's mother himself. |
| 10 | 10 | Episode 10 | 2018-10-15 | 35 | The fire on the plane and the passengers on board are all taken care of. Yeo Reum's mom gets injured during the process, and she hears someone claiming to be Yeo Reum's friend help her out. After hearing this story, Yeo Reum looks around to find Soo Yun, but he is nowhere to be found. |
| 11 | 11 | Episode 11 | 2018-10-16 | 35 | When Yeo Reum asks Soo Yun whether he likes her or not, he tells her the truth. Yeo Reum becomes dumbfounded and does not know what to do. Later on, she meets Eun Sub and tells him what has happened. Meanwhile, In Woo tells Seo Goon that it is impossible that Soo Yun is living a normal life. |
| 12 | 12 | Episode 12 | 2018-10-16 | 35 | During a meeting, In Woo brings up the topic about Soo Yun and his support device. He asks Moo Ja to look into In Woo with the excuse that the majority's safety is more important than an individual's privacy. Seo Goon tells Soo Yun about this and warns him to stay low for the time being. When Soo Yun asks In Woo why he did it, he tells him that he's going to take him down. |
| 13 | 13 | Episode 13 | 2018-10-23 | 35 | Seeing that Yeo Reum does not have a place to stay for the night, Soo Yun offers his place. At first, she reluctantly agrees, and they arrive at his house. While Soo Yun goes into his room to get changed, Yeo Reum decides to secretly pack her belongings to go to a sauna but gets caught by him. |
| 14 | 14 | Episode 14 | 2018-10-23 | 35 | Seo Goon puts Soo Yun in charge of persuading In Woo to allow their team to have a lounge area for the workers, and he obeys her. Meanwhile, Eun Sub visits T2 to eat with Yeo Reum. While waiting for her, he overhears a group of employees gossiping about Yeo Reum and Soo Yun. |
| 15 | 15 | Episode 15 | 2018-10-29 | 35 | After Soo Yun says something that Yeo Reum's father used to say, she asks him whether he knew her dad or not. He tells her that he has known her father for a long time but didn't mention it to her in case she did not have a good relationship with her father. Meanwhile, Young Joo's doorbell rings, and she goes out only to find Yeo Reum standing awkwardly with her luggage. |
| 16 | 16 | Episode 16 | 2018-10-29 | 35 | While chasing a drug broker, Young Joo gets hurt. Instead of chasing the culprit, Dae Gi runs to her and asks her how critical her injuries are. However, Young Joo gets upset and asks him whether he would have done the same if she were a guy. Meanwhile, a fight breaks out between a passenger and a security check employee. In Woo tells the employee to beg in front of the passenger until he decides to forgive him. However, Seo Goon feels differently. |
| 17 | 17 | Episode 17 | 2018-10-30 | 35 | Soo Yun saves Moo Ja from getting beaten up by the group of brokers whom he chased down before. However, one of the men electrocutes Soo Yun, and he falls to the ground. Moo Ja sees electric currents running through Soo Yun's body. Meanwhile, Yeo Reum calls Soo Yun to see if he is okay, but he does not pick up. |
| 18 | 18 | Episode 18 | 2018-10-30 | 35 | After the incident, Soo Yun is told not to use the synthetic arm until he fully recovers since it could worsen his current condition. However, he finds himself missing Yeo Reum too much and decides to leave the house while wearing it. Meanwhile, Yeo Reum finds out that an old man's son left his own father in Korea. |
| 19 | 19 | Episode 19 | 2018-11-05 | 35 | Mister Jang strongly suggests that Soo Yun needs to take a rest for a while, but Soo Yun insists on going back to work. At the airport, Yeo Reum runs into a high school classmate Min Jung who used to bully her. Min Jung who now works for a travel agency plans to take advantage of Yeo Reum to get some benefits for her work. In the meantime, Dae Gi loses his radio while quarreling with a pickpocket in the airport. |
| 20 | 20 | Episode 20 | 2018-11-05 | 35 | Min Jung continues to blackmail Yeo Reum, and Seo Goon gets to hear their conversation. A man who has found Dae Gi's radio keeps fooling around him without returning it. And Dae Gi is told to be on stand-by until he finds the radio back. Meanwhile, Eun Sub tells Soo Yun to share his conditions with Yeo Reum, but Soo Yun says he wants to keep it secret from her. |
| 21 | 21 | Episode 21 | 2018-11-06 | 35 | Soo Yun thinks he has found out why his support device malfunctions. And he seriously considers quitting his job at the airport. Yeo Reum finds a man who has Dae Gi's radio. In the meantime, someone in the office happens to see Mr. Lee receive an envelope from those who are in charge of managing the vans and taxis and spread a rumor that Mr. Lee is bribed. |
| 22 | 22 | Episode 22 | 2018-11-06 | 35 | Director Kwon gets to know about the bribe Mr. Lee received from those who are in charge of managing the vans and taxis. He gets furious and questions Mr. Lee about what's inside in the envelope. Meanwhile, Yeo Reum sees a man threatening a female reception staff with a weapon in the airport. She tries to sort out the situation. |
| 23 | 23 | Episode 23 | 2018-11-12 | 35 | The man who threatened the information desk staff and ended up hurting Yeo Reum runs away. Dae Gi and Young Joo get scolded by Moo Ja for losing him. Soo Yun finds out that Yeo Reum got injured and was taken to a hospital. He feels frustrated with the fact that there's nothing he can do for her because he's disabled sitting on a wheelchair. Soo Yun decides to take revenge on the man who hurt Yeo Reum. |
| 24 | 24 | Episode 24 | 2018-11-12 | 35 | Yeo Reum, Dae Gi, and Young Joo come to the police station to testify about the incident at the information desk as witnesses. After the testimony, the three and Soo Yun spend time together having a meal and dessert and riding a rail bike. In the meantime, Moo Ja continues to suspect that Soo Yun was the one who beat up the criminal with his power. |
| 25 | 25 | Episode 25 | 2018-11-13 | 35 | Moo Ja comes to visit Mr. Jang and ask a few questions about the device Soo Yun is wearing. In the meantime, Mr. Gong of Passenger Services gets involved in a scandal that he is abusing his power and forces subcontractors to have a drink with him after work. To make things worse, Mr. Gong's daughter happens to visit his office on the day Mr. Gong is questioned by the Internal Affairs Team. |
| 26 | 26 | Episode 26 | 2018-11-13 | 35 | Mr. Jang suggests that Soo Yun get a thorough medical check-up because his inflammation level came out too high, but Soo Yun refuses, saying that he is perfectly fine now. Meanwhile, Soo Yun happens to see In Woo having a talk with Director Jo who made Soo Yun severely injured in the past. Soo Yun gets disappointed that In Woo is still associating with Director Jo. |
| 27 | 27 | Episode 27 | 2018-11-19 | 35 | Incheon International Airport is put on emergency alert as it gets surrounded by heavy fog. Flights from and to the airport are delayed or canceled, and passengers are stuck in the airport. In the meantime, Yeo Reum finds out that Soo Yun is in critical condition and he's just pretending to be fine. |
| 28 | 28 | Episode 28 | 2018-11-19 | 35 | Because of the heavy fog, all the passengers are stranded at the airport. All the staff at the airport is busy taking care of the delayed passengers. Meanwhile, Soo Yun shows his resentment towards Mr. Jang for telling Yeo Reum about his condition. When Soo Yun spends time alone in a park, Director Jo and his subordinates approach Soo Yun. |
| 29 | 29 | Episode 29 | 2018-11-20 | 35 | Soo Yun fights against Director Jo and his subordinates at a park, and In Woo rushes to Soo Yun. Director Jo gets shocked to see what Soo Yun is capable of with his arm. In the meantime, Moo Ja keeps trying to find out who's behind In Woo, and Seo Goon wants to know what Moo Ja is up to. |
| 30 | 30 | Episode 30 | 2018-11-20 | 35 | Soo Yun gets nose blood in front of Yeo Reum. Yeo Reum tries to help Soo Yun, but he refuses Yeo Reum's help and goes to a restroom alone. Then, a group of thugs follows into the restroom. One of them looks familiar to Soo Yun, and they take Soo Yun somewhere. When Security Services staff arrives at the bathroom, Soo Yun is not there. Then, everyone including Moo Ja and In Woo starts to find Soo Yun. |
| 31 | 31 | Episode 31 | 2018-11-26 | 35 | Dae Gi's efforts to rescue Soo Yun at the airport are held back by Moo Ja. Dae Gi and In Woo move out individually to the place where Soo Yun is taken. In Woo suffers an injury while trying to release Soo Yun from Director Jo, which leads Soo Yun to use his strengths in order to save him. |
| 32 | 32 | Episode 32 | 2018-11-26 | 35 | Soo Yun submits a resignation after deciding to leave the airport. Yeo Reum is heartbroken to hear about it from Seo Goon and tries to hold back Soo Yun from leaving. However, Soo Yun seems persistent with his decision. |
Series Cast
| | | | |
| --- | --- | --- | --- |
| | Lee Je Hoon | as Lee Soo Yun | |
| | Chae Soo Bin | as Han Yeo Reum | |
| | Kim Ji Soo | as Yang Seo Goon | |
| | Lee Dong Gun | as Seo In Woo | |
Related News
TVMaze