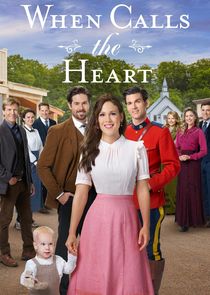 When Calls the Heart is inspired by Janette Oke's bestselling book series about the Canadian West, the series tells the captivating story of Elizabeth Thatcher, a young teacher accustomed to her high society life, who receives her first classroom assignment in Coal Valley, a small coal mining town where life is simple, but often fraught with challenges. Upon arrival, Elizabeth befriends Abigail Stanton, a wife and mother whose husband, the foreman of the mine, along with a dozen other miners, has just been killed in an explosion. The newly widowed women find their faith is tested when they must go to work in the mines to keep a roof over their heads. Set against the wild canvas of a 19th century coal town, Elizabeth will have to learn the ways of the frontier if she wishes to thrive in the rural west on her own.
Series Overview
Rating
imDb Rating: 8.3 (8,678 Votes)
Metascore: N/A
Plot
Elizabeth Thatcher, a young school teacher from a wealthy Eastern family, migrates from the big city to teach school in a small coal mining town in the west.
Details
Rated: TV-G
Released: 11 Jan 2014
Runtime: 43 min
Genre: Drama, Romance
Director: N/A
Writer: N/A
Actors: Erin Krakow, Martin Cummins, Pascale Hutton, Jack Wagner
Language: English
Country: USA
Awards: 21 wins & 28 nominations.
Total Seasons: 7
Next Episode
Into the Woods
Episode 7x8; Apr 12, 2020
A dangerous windstorm puts Hope Valley at risk; Elizabeth takes half the class on a field trip while Carson is the substitute teacher for the rest; Jesse causes concern.
Previous Episode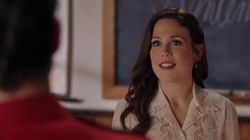 Heart of a Writer
Episode 7x7; Apr 05, 2020
Elizabeth goes on a trip with Lucas and must face her growing feelings for him; Jesse and Clara adjust to sharing a home; Lee and Rosemary are challenged with watching Little Jack.
Episodes 7x10: Don't Go 7x9: New Possibilities 7x8: Into the Woods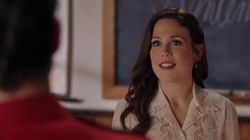 7x7: Heart of a Writer 7x6: In Perfect Unity 7x5: An Unexpected Gift 7x4: Sweet and Sour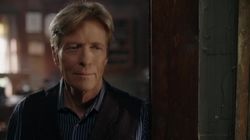 7x3: Family Matters 7x2: The Heart of a Father

View All Episodes
Cast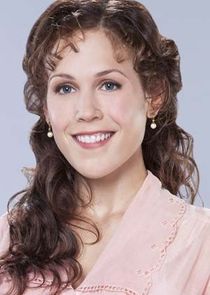 Erin Krakow as Elizabeth Thornton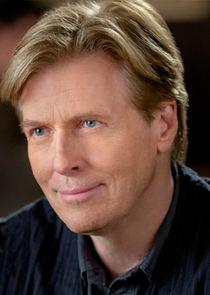 Jack Wagner as Bill Avery
Pascale Hutton as Rosemary Coulter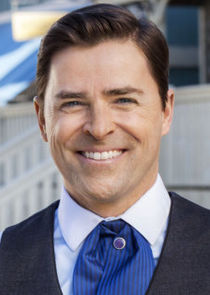 Kavan Smith as Leland "Lee" Coulter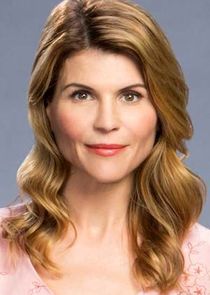 Lori Loughlin as Abigail Stanton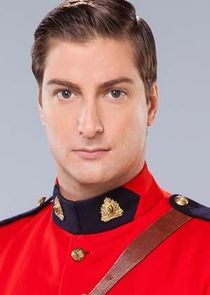 Daniel Lissing as Jack Thornton
View Full Cast
Recent News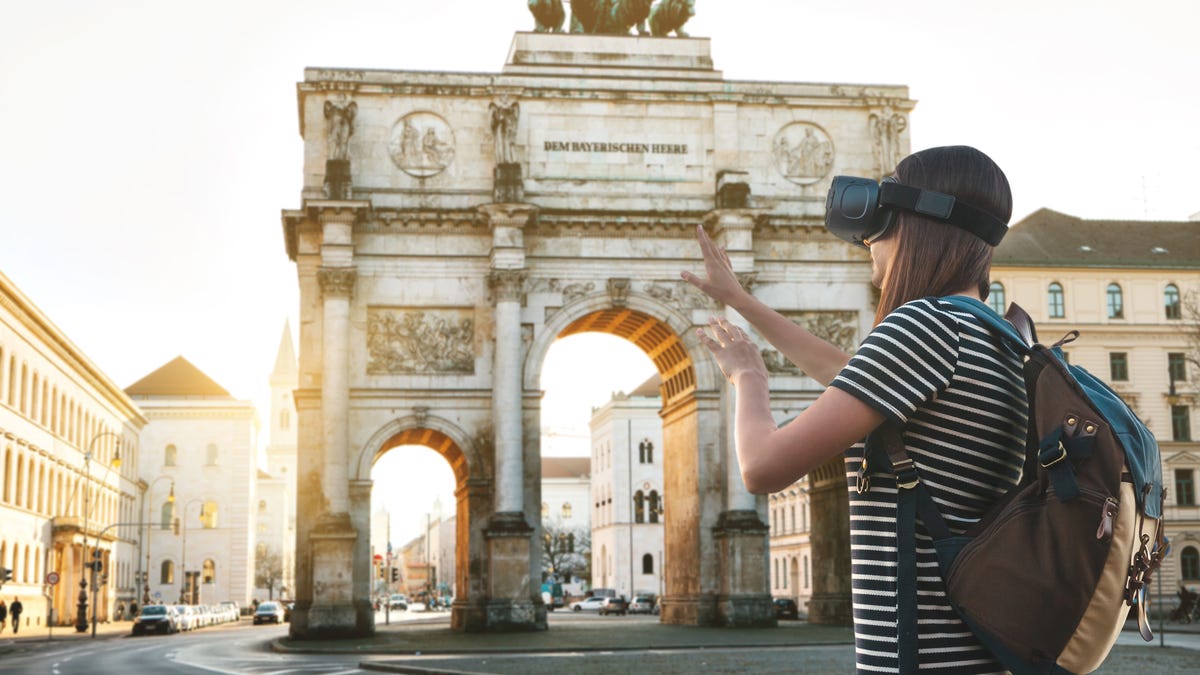 How to Take a Virtual Vacation
Between fielding conference calls and tearing through quarantine snacks like we're running some kind of pandemic stress-marathon, many of us could use a break. That's not exactly the easiest thing to find when you're stuck at home—especially if you love to t…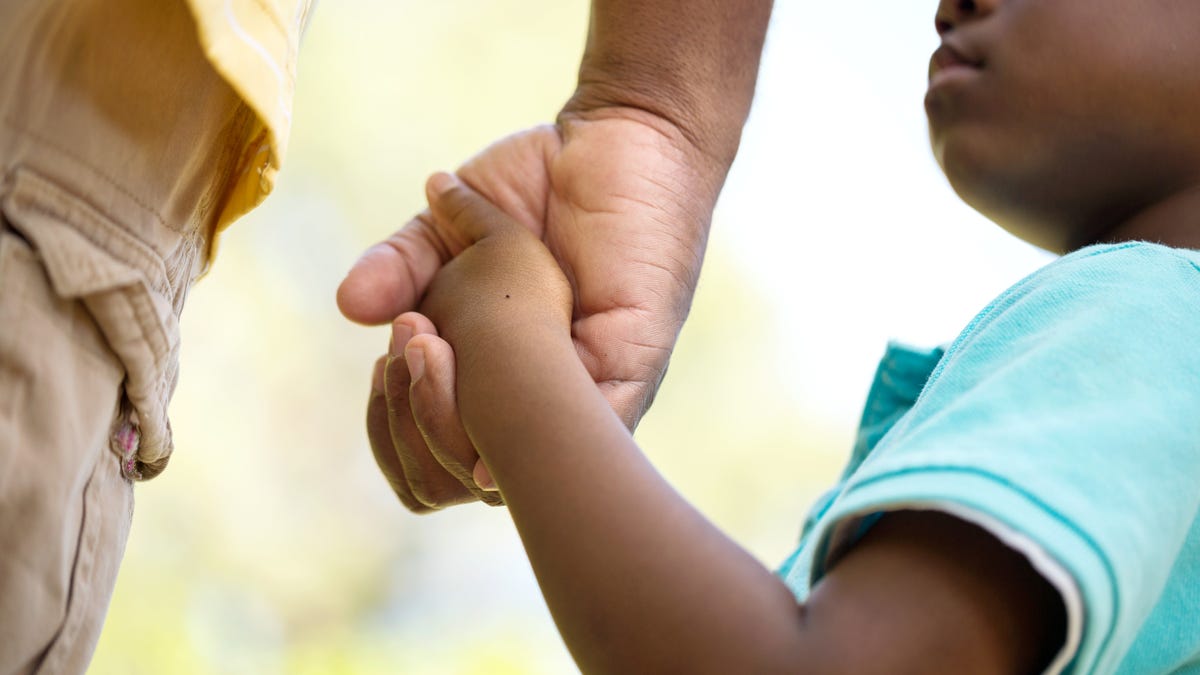 How to Talk to Your Kids About the Coronavirus
"If even ONE student in my ENTIRE school gets sick with the coronavirus, they're going to call off school for EVERYONE," my nine-year-old son announced to me the other day. "Why is everyone talking about this so much?" He's right on both accounts—they will pr…
Migrants aren't to blame for COVID-19
The Trump administration is using the COVID-19 pandemic as an excuse for hard-line immigration policies. The novel coronavirus is already widespread in the US, and it's useless to scapegoat migrants at our borders.
via NewsAPI
View More Related News
Skip to:
Season 1
| Episode No. | No. Overall | Title | Airdate | Runtime | Summary |
| --- | --- | --- | --- | --- | --- |
| 1 | 1 | Lost and Found | 2014-01-11 | 60 | Coal Valley is at odds when a special message is found at the site of a fatal coal mining accident. |
| 2 | 2 | Cease and Desist | 2014-01-18 | 60 | The Pacific Northwest Mining Company threatens to evict the widows of Coal Valley unless they pick up where their husbands left off. |
| 3 | 3 | A Telling Silence | 2014-01-25 | 60 | Coal Valley comes together when a young grieving girl, who lost her father in the fatal mining accident, goes missing. |
| 4 | 4 | Secrets and Lies | 2014-02-01 | 60 | After discovering new evidence, Jack investigates a surprising suspect in the church arson case. |
| 5 | 5 | The Dance | 2014-02-08 | 60 | When a group of new male miners comes to Coal Valley, many of the town's women get caught up in the prospect of the single men. Before long, Jack acts jealous when one of the men takes an interest in Elizabeth. |
| 6 | 6 | These Games | 2014-02-15 | 60 | Elizabeth is feeling caught between overprotective Jack and new miner Billy Hamilton. When Jack tells her he has proof Billy lied to her, Elizabeth has had enough. Abigail, sensing Jack's feelings for Elizabeth go beyond his protective duties as Coal Valley's Constable, suggests Jack try a gentler approach to reach her. |
| 7 | 7 | Second Chances | 2014-02-22 | 60 | Abigail is encouraged to re-open Coal Valley's dilapidated and abandoned cafe and make it her own after Elizabeth raves about Abigail's baking. Meanwhile, Jack and Elizabeth are at odds after Elizabeth's brief romance with a dishonest miner, which has left her pride hurt, and Jack accidentally insults her as he fumbles to confess his growing feelings. |
| 8 | 8 | Perils of the Soloists | 2014-03-01 | 60 | Elizabeth and Abigail emotionally move out of the row house and into the rooms above Abigail's cafe, starting a new chapter and leaving many memories behind. Elizabeth learns that she and her students must put on the Coal Valley Founders' Day play. While rehearsals begin, Jack surprises Elizabeth with some special talents, and has an even bigger gesture in mind to help her more than she could have ever hoped. |
| 9 | 9 | Change of Heart | 2014-03-08 | 60 | A determined Jack properly asks Elizabeth for a dinner date, finally making his romantic intentions clear. Elizabeth is excited, and is in for another very special surprise—an unexpected visit from her younger sister, Julie. Elizabeth hesitates to make a fuss about her date with Jack, but can't help but be swept away when he surprises her with a very romantic evening at the café, with a little help from Abigail. |
| 10 | 10 | Love Comes First | 2014-03-15 | 60 | Saying goodbye to Jack has left Elizabeth heartbroken, but she tries to stay strong in front of her class. Meanwhile, wanting to continue the investigation she started with Jack, Abigail tries to outwit Henry Gowen by stealing a file from his office that could hold the clues to the cause of the mine explosion. |
| 11 | 11 | Rules of Engagement | 2014-03-22 | 60 | Jack is hailed a hero after putting away the Tolliver outlaws, and has decided to come back to Coal Valley for good. But his return to town — and to Elizabeth — is unexpectedly complicated by the arrival of gorgeous big-city actress. Meanwhile, Jack has asked Mountie forensic investigator and friend Bill Avery to help Abigail make a case against Gowen and the Pacific Northwest Mining Company regarding the mine explosion. |
| 12 | 12 | Final Adieu | 2014-03-29 | 60 | Abigail is beginning to let go of her grief and look toward the future with forensic investigator Bill Avery. Meanwhile, a hurt and confused Jack confronts Elizabeth about her new job offer back home. Visiting Circuit Judge, Jedidiah Black a legendary man who is insolent, insufferable and incorruptible will finally bring justice to Coal Valley after the repercussions of the mine explosion, just as Elizabeth and Jack take an important step in their relationship. |
Season 2
Episode No.
No. Overall
Title
Airdate
Runtime
Summary
1
13
Trials of the Heart
2015-04-25
60

Coal Valley's trial gets underway in the town with a new Judge presiding over it. Elizabeth gets unsettling news from Hamilton regarding her family, and must return. Abigail's case is presided over by an unlikely prosecutor. Elizabeth's family meets, Jack.

The trial's verdict is rendered by the Judge, which effects the whole town. Elizabeth readjusts to family life in Hamilton. Abigail is reunited with a family member. Jack has to reevaluate his importance in Elizabeth's life. A new man comes to town with a prospect that can change the townspeople's entire future.

2
14
Heart and Soul
2015-05-02
60

Rosemary makes herself useful at Abigail's Cafe. Jack and the townspeople work on building the new church to become the school. Elizabeth gets reacquainted with her old life away from Coal Valley. One of the widows gets proposed to and the wedding brings the townspeople closer together. Abigail receives troubling information about Bill Avery.

3
15
Heart's Desire
2015-05-16
60

Abigail travels to Hamilton to stay with Elizabeth's family and is compelled to accept Bill's help on a personal matter. A heroic act by Jack brings him closer to his ex-fiancée, Rosemary. Elizabeth returns to Hope Valley and she and Jack come together to consider what the future holds.

4
16
Awakenings and Revelations
2015-05-23
60

When a visitor from home arrives in Hope Valley, Elizabeth begins to question the direction of her heart and feelings for Jack. As Abigail struggles with how to help her daughter-in-law, Bill delves deeper into an undercover investigation.

5
17
Heart and Home
2015-05-30
60

Elizabeth and Jack receive upsetting news from their families in Hamilton that could tear them apart. Meanwhile, Abigail tries to find forgiveness in her heart for Bill as Lee enlists Rosemary's help to fight Gowen and keep Hope Valley from falling apart.

6
18
Coming Together, Coming Apart
2015-06-06
60

Jack and Elizabeth don't see eye to eye on everything in Hamilton. They discover that their relationship is not as straightforward as they originally thought. Elizabeth's family puts a strain on Jack, and it takes all of Jack's skills as a constable to resolve the conflict. Bill sorts out a relationship from his past, so that he can move forward with the future. Gowen's grasp on the town is threatened by a powerful member of the town. It all comes down to the luck of the draw.

7
19
With All My Heart
2015-06-13
60

Abigail develops a friendship with the new Pastor of the town. Elizabeth and Jack are forced to re-examine the future of their relationship under extreme circumstances. Rosemary questions her true feelings about one of the town members. Gowen gets backed into a corner by his local rival.

Elizabeth and Jack discover that true love is more than just societal positions and external influences. After a harrowing ordeal Jack and Elizabeth are brought closer together. Rosemary realizes when you find a good man you don't let him get away. Gowen and his rival sharpen their knives and prepare for a battle for power over the town. Bill's shady dealings catch up with him, putting his freedom and reputation at stake. Elizabeth has to make a choice between a life on the frontier or a life of luxury in Hamilton.
Season 3
| Episode No. | No. Overall | Title | Airdate | Runtime | Summary |
| --- | --- | --- | --- | --- | --- |
| 1 | 20 | Troubled Hearts | 2016-02-21 | 60 | Elizabeth acquires her own home, which is a surprise to Jack. Elsewhere, Gowen's selfish plot is unearthed by Abigail; and Frank realizes he can no longer outrun his past. |
| 2 | 21 | A Time to Speak | 2016-02-28 | 60 | The townsfolk turn on Frank when they learn he's a fugitive, but Abigail tries to help him by reminding them that a person can change. |
| 3 | 22 | Heart of a Hero | 2016-03-06 | 60 | As Abigail and Frank pursue a fledgling romance, his old gang of outlaws resort to violence in an attempt to bring him back into the fold in order to do a new job. Meanwhile, an old, attractive friend of Jack's arrives in Hope Valley to help take care of Lee following an accident at the mill; resulting in Elizabeth getting jealous of their friendship. |
| 4 | 23 | A Gentle Heart | 2016-03-13 | 60 | As Elizabeth struggles to start her writing about her life in Hope Valley, she is also starting to become jealous of Jack's budding friendship with Faith. Abigail aids Pastor Frank in helping nearby settlers who are down on their luck. Meanwhile, following his injury, Lee has to deal with Rosemary's overbearing protectiveness and trying to figure out who is sabotaging his lumber business. |
| 5 | 24 | Forever in My Heart | 2016-03-20 | 60 | Jack and Bill Avery help Lee investigate who might be sabotaging his business, with the mayor near the top of their list of suspects. Jack start thinking of his future with Elizabeth, and as a result, contemplates buying some property to build a house on. Abigail opens her home to Cody's sister Becky, who's arriving back in town following her stay in the hospital. As a result, Abigail contemplates adopting the siblings. Rosemary gets excited when a movie production company comes to town, casting for a new movie. Meanwhile, Elizabeth finds ways to get her students excited about science. |
| 6 | 25 | Heartbreak | 2016-03-27 | 60 | Abigail endures anguish when the children's aunt arrives and a parting seems inevitable. However, while staying in Hope Valley in which she spends time getting to know Cody and Becky, the citizens of Hope Valley observe a powerful act of love when Charlotte realizes that what is best for them is to stay with Abigail. Rosemary receives a movie offer that causes her to contemplate leaving Hope Valley. |
| 7 | 26 | Hearts in Question | 2016-04-03 | 60 | Jack's mom visits and makes life difficult for Elizabeth. Meanwhile, Rosemary plans her dream wedding, but the weather is not cooperating with her. |
| 8 | 27 | Prayers from the Heart | 2016-04-10 | 60 | After a landslide puts one of Hope Valley's own in grave danger, the strength of a town is tested. |
Season 4
| Episode No. | No. Overall | Title | Airdate | Runtime | Summary |
| --- | --- | --- | --- | --- | --- |
| 1 | 28 | Words from the Heart | 2017-02-19 | 60 | Abigail takes on her duties as mayor and it seems nearly everyone in Hope Valley wants her attention. The National Pacific Railroad wants to run a new route through Hope Valley but not all the residents are convinced it's in everyone's best interests and a heated debate ensues. Meanwhile, in an effort to integrate Elizabeth's new students from the settlement with the Hope Valley children, Jack suggests a friendly game of baseball, prompting he and Elizabeth to coach the two teams. When it's time to hit the field, the whole town turns out for the game and one of the new children becomes a hero thanks to Elizabeth's encouragement to overcome his fear.helps him come to terms with it as she and Jack coach the children in baseball. |
| 2 | 29 | Heart of Truth | 2017-02-26 | 60 | After Robert tells a lie about seeing a bear outside of school, he is called a hero. However, Jack and Elizabeth suspect he isn't telling the truth and tries to get him to come clean. Abigail tries to play mediator when the residents of Hope Valley start to take sides on whether the town will benefit from the railroad coming through town. A local farmer is accused of causing problems with the railroad surveyors near his farm. |
| 3 | 30 | The Heart of the Community | 2017-03-05 | 60 | Abigail finalizes a deal with Ray Wyatt to bring the railroad to Hope Valley and new families flock to the town with the promise of work. When word reaches the town that a notorious gang is at large and may be heading their way, Jack and Bill enlist Frank's counsel in thwarting their plan to rob the incoming stage carrying the railroad's payroll. Elizabeth takes a strong interest in new student Philip Cantrell, whose single father Shane is working overtime at the mill and has little time left over for his son. Elizabeth plans a carnival to raise much-needed money for supplies the school needs to accommodate the new students and the entire town turns out in support. Rosemary's new job at the café comes to an abrupt end but she quickly sets her sights on a new opportunity. |
| 4 | 31 | Change of Heart | 2017-03-12 | 60 | Abigail's tenure as mayor is threatened as Gowen plots in the shadows to be reinstated. Ray Wyatt promises Elizabeth that the railroad will help the underfunded school but in a shocking turn of events, she ultimately finds her teaching position in jeopardy. Jack has a brief reunion with a younger Mountie he mentored at the Academy as he passes through town, while newcomer Carson Shepherd lands a job at the café after sustaining an injury sidelining him from railroad labor. Abigail and Frank's relationship is still in limbo but Rosemary schemes with Cody on a plan to get them back together. Not swayed after the stagecoach heist was thwarted by Bill, Jack and Frank, the Tate brothers return to Hope Valley with their sights set on carrying out a daring bank robbery. |
| 5 | 32 | Heart of a Teacher | 2017-03-19 | 60 | With the key witness against him suddenly and mysteriously nowhere to be found, Henry Gowen reassumes his position as mayor of Hope Valley and, without warning, summarily fires Elizabeth as the school's teacher, citing a hidden scandal from her past as the cause. With the support of nearly the entire town - especially the children - and an impassioned Abigail at her side, Elizabeth travels to Cape Fullerton in hopes of resolving the false allegations against her. Certain that big money is at play in Gowen's favorable dealings with the railroad, Bill lays out a plan to find out what underhanded business is going on between Gowen and Ray Wyatt. Following days of instruction under Mr. Stoneman, the school's strict and demanding new teacher, Cody takes a stand in defense of Emily and leads the students in a walkout. When Jack delivers the Tate brothers to Mountie Headquarters, he receives bad news about a young Mountie he mentored, which weighs heavily on him. |
| 6 | 33 | My Heart Will Go On | 2017-03-26 | 60 | Elizabeth spends her days tutoring Hope Valley's children after school while continuing to fight for her rightful job as their teacher. Abigail and Cody spearhead a letter-writing campaign for Elizabeth's reinstatement while an unexpected ally steps in on Elizabeth's behalf. Henry Gowen continues to act as the puppet of Ray Wyatt, who remains intent on controlling the town and its inhabitants. Meanwhile, Bill Avery redoubles his efforts to locate the missing witness, an accountant whose testimony could help bring Gowen to justice once and for all. Jack attends the funeral of a young Mountie who died in service and begins to question his own devotion to duty. |
| 7 | 34 | Healing Heart | 2017-04-02 | 60 | Elizabeth has problems in her classroom when the nephews of Ray Wyatt come to her class and bully other students; Lee loses his voice and Rosemary does the talking for him; Bill finds AJ foster; Ray Wyatt opens a commissary. |
| 8 | 35 | Courageous Hearts | 2017-04-09 | 60 | Tension between Elizabeth and her new students continues; Lee and Rosemary fight about Rosemary learning to drive; Abigail struggles to hold the cafe together while the railroad's commissary thrives. |
| 9 | 36 | Heart of a Secret | 2017-04-16 | 60 | Elizabeth takes Opal in while her parents are away; a newcomer to Hope Valley has some insight into Carson Shepherd's mysterious past; an unlikely turn of events puts Cody in harm's way. |
| 10 | 37 | Heart of a Fighter | 2017-04-23 | 60 | The town gathers around Abigail as Cody fights for his life; Carson comes to terms with his past and gets a chance at redemption. |
Season 5
| Episode No. | No. Overall | Title | Airdate | Runtime | Summary |
| --- | --- | --- | --- | --- | --- |
| 1 | 38 | Believing | 2018-02-18 | 60 | Abigail leaves town to testify on behalf of Henry while Bill joins her, but will testify against him. Abigail must convince a strict judge to give Henry a second chance but it seems like the odds are against it. With Bill gone, Lee is made acting sheriff and, despite Rosemary's encouragement, isn't confident that he is up to the task. Still anxiously awaiting Jack's return from the Northern Territories, Elizabeth is given a diversion thanks to a surprise visit from her sister, Julie, who reveals to Elizabeth the surprising career path she's decided to take. Clara thinks it may be time for a break from Jesse but becomes jealous when she sees Jesse spending time with Julie. Dr. Carson is determined to stop a traveling salesman selling a tonic that has caused a stomachache epidemic in town, which leads to a surprising arrest. |
| 2 | 39 | Hearts and Minds | 2018-02-25 | 60 | Elizabeth mentors Julie, who finds teaching more difficult than she imagined; Abigail has to find a way to convince the railroad to build its depot in Hope Valley. |
| 3 | 40 | Home Is Where the Heart Is | 2018-03-04 | 60 | Jack returns and begins planning his future with Elizabeth; Elizabeth teaches her students the difference between facts and speculation; the town is put on edge when Lee cannot withdraw funds to pay his employees. |
| 4 | 41 | Open Hearts | 2018-03-11 | 60 | Abigail tries to figure out how to keep the town's bank afloat; Elizabeth struggles to understand what troubles one of her young students; Rosemary goes overboard planning Jack and Elizabeth's wedding. |
| 5 | 42 | My Heart Is Yours | 2018-03-18 | 60 | Jack and Elizabeth's plan to get married is put in serious jeopardy; Bill has difficulty transporting a prisoner. |
| 6 | 43 | Love and Marriage | 2018-03-25 | 60 | Jack and Elizabeth's marriage is put to the test; Pastor Frank and Abigail resolve the future of their relationship; Bill helps a young girl solve a mystery. |
| 7 | 44 | Heart of the Matter | 2018-04-01 | 60 | Elizabeth assigns her students to follow business leaders in Hope Valley for a day. Meanwhile, Abigail and the town host two possible investors for the failing bank. Bill s life is disrupted when AJ Foster arrives and turns herself in. |
| 8 | 45 | Weather the Storm | 2018-04-08 | 60 | Bill is put in serious jeopardy while transporting AJ to face trial. Abigail tries to save the town from an investor who will hurt Hope Valley. Carson is faced with a life and death medical decision. Elizabeth tries to reunite a mother and her son. |
| 9 | 46 | In My Dreams | 2018-04-15 | 60 | The widow of Lee's former silent partner arrives and gives Gowen a chance to run a company again, Elizabeth tutors an unexpected new student and the residents of Hope Valley conspire to pull off a surprise. |
| 10 | 47 | Close to My Heart | 2018-04-22 | 60 | In the season 5 finale, the citizens of Hope Valley struggle to come to terms with Jack's death, and rally to give Elizabeth comfort as she grieves. Then, in spite of the darkness that everyone feels, a glimmer of hope shines through when one of the town's residents receive some surprising news. |
Season 6
| Episode No. | No. Overall | Title | Airdate | Runtime | Summary |
| --- | --- | --- | --- | --- | --- |
| 1 | 48 | Phone Rings and Heartstrings | 2019-02-24 | 60 | After taking time off to care for her new baby, Elizabeth returns to teaching but soon realizes she needs more support than she could have imagined.  Abigail prepares for the arrival of the telephone to Hope Valley.  Bill and Gowen enter a bidding war for the town saloon. When Rosemary senses a spark between Faith and Carson, she fans the flames trying to get a romance started. |
| 2 | 49 | The Queen of Hearts | 2019-03-03 | 60 | When Lucas, a businessman from out of town, arrives in Hope Valley, Bill investigates the mystery man with some help from a spy at the town's new switchboard. Elizabeth teaches one of her students to find his confidence. Intrigued by the stock market, Abigail solicits Gowen's investment help. |
| 3 | 50 | A Vote of Confidence | 2019-03-10 | 60 | Bill turns to an old friend for help tracking down gunrunners responsible for the deaths of Mounties. Elizabeth helps one of her students stand up for himself, while Abigail uses her power of persuasion when Lucas becomes an uncooperative business owner.  Rosemary and Lee help Elizabeth care for her baby but a struggle weighs on the couple. Faith and Carson reevaluate their relationship. |
| 4 | 51 | Heart of a Mountie | 2019-05-05 | 60 | When a new Mountie, Nathan Grant, comes to Hope Valley, Elizabeth confronts her memories, and Bill reluctantly teams up with him to investigate a suspicious robbery.  Rosemary buys a telephone, and Lee worries this new technology will contribute to his wife's gossipy tendencies. Meanwhile, Jesse's jealousy of Lucas reaches a boiling point. |
| 5 | 52 | Surprise | 2019-05-06 | 60 | Elizabeth steps in to help Nathan's strong-willed niece connect with her new classmates.  Bill contemplates an interesting job offer.  Gowen makes a compelling offer of his own to Jesse and Clara.  Meanwhile, Carson and Faith grow closer. |
| 6 | 53 | Disputing Hearts | 2019-05-12 | 60 | Elizabeth helps Nathan's niece open up to her classmates, and learns more about Nathan in the process. Rosemary debates sharing a struggle with Lee.  Carson helps Faith connect with her estranged father.  Meanwhile, Fiona trains Florence at the town switchboard, and quickly realizes she has her work cut out for her. |
| 7 | 54 | Hope Is with the Heart | 2019-05-19 | 60 | Elizabeth receives unexpected help from Lucas in her mission to create a town library.  Jesse and Gowen continue to have conflict. Meanwhile, Bill and Nathan apprehend an infamous outlaw and Rosemary and Lee have an overdue talk. |
| 8 | 55 | A Call from the Past | 2019-05-26 | 60 | Elizabeth faces danger when strangers come to Hope Valley to collect a debt from Lucas.  Lee's business suffers when Gowen hires his top employees away. Meanwhile, Rosemary hosts some out of town visitors, and finds that their help disturbs her otherwise peaceful domestic bliss. |
| 9 | 56 | Two of Hearts | 2019-06-02 | 60 | Elizabeth holds a christening for baby Jack during the excitement of Founder's Day Weekend. Meanwhile, Jesse plans a surprise for Clara |
Season 7
| Episode No. | No. Overall | Title | Airdate | Runtime | Summary |
| --- | --- | --- | --- | --- | --- |
| 1 | 57 | A Moving Picture | 2020-02-23 | 60 | Lucas gives Elizabeth writing advice that causes her to search for new inspiration. Rosemary and Lee plan a vacation. Faith returns home with a dilemma that may force her to part ways from Carson. Gowen is interviewed for a business magazine. |
| 2 | 58 | The Heart of a Father | 2020-03-01 | 60 | Nathan tries to protect his niece by keeping her away from her grandfather, an ex-convict, but is torn by her desire to get to know him and learn more about her late mother. Elizabeth does her best to support Nathan, including helping him host a sleepover for his niece. Bill and Lucas join forces when a rumor about food poisoning impacts their businesses. Faith considers a job opportunity that would take her out of Hope Valley, while Carson has a different career path in mind for her. Rosemary feels hurt when Clara and Elizabeth ignore her well-intentioned advice, while Jesse turns to Lee for tips on a happy marriage. |
| 3 | 59 | Family Matters | 2020-03-08 | 60 | Elizabeth encourages Nathan to investigate his father. Lucas enjoys the first chapters of Elizabeth's novel. Clara and Jesse cross items off their wedding to-do list. |
| 4 | 60 | Sweet and Sour | 2020-03-15 | 60 | Elizabeth, Carson and Faith deal with an outbreak of chickenpox. Faith's dedication to her job jeopardizes her future. |
| 5 | 61 | An Unexpected Gift | 2020-03-22 | 60 | Elizabeth gets a surprise bouquet of flowers on her doorstep which has the whole town wondering who left them. Rosemary and Lee organize Jesse & Clara's Bachelor and Bachelorette parties. |
| 6 | 62 | In Perfect Unity | 2020-03-29 | 60 | Elizabeth gets the people of Hope Valley to band together as only they can to give Clara and Jesse the wedding of their dreams. |
| 7 | 63 | Heart of a Writer | 2020-04-05 | 60 | Elizabeth goes on a trip with Lucas and must face her growing feelings for him; Jesse and Clara adjust to sharing a home; Lee and Rosemary are challenged with watching Little Jack. |
| 8 | 64 | Into the Woods | 2020-04-12 | 60 | A dangerous windstorm puts Hope Valley at risk; Elizabeth takes half the class on a field trip while Carson is the substitute teacher for the rest; Jesse causes concern. |
| 9 | 65 | New Possibilities | 2020-04-19 | 60 | Elizabeth and Nathan try to resolve their differences; Rosemary learns a secret about Lee; Elizabeth feels betrayed by Lucas, but helps him get the oil company's records from Gowen; Nathan goes under cover; Fiona gets bad news. |
| 10 | 66 | Don't Go | 2020-04-26 | 60 | Elizabeth hears news about her book; Lee gets a surprise that stirs up wounds from his past; Fiona tries to find a way to stay in Hope Valley; Lucas makes a last-ditch effort to preserve his partnership in Gowen Petroleum. |
Series Cast
| | | | |
| --- | --- | --- | --- |
| | Erin Krakow | as Elizabeth Thornton | |
| | Jack Wagner | as Bill Avery | |
| | Pascale Hutton | as Rosemary Coulter | |
| | Kavan Smith | as Leland "Lee" Coulter | |
| | Lori Loughlin | as Abigail Stanton | |
| | Daniel Lissing | as Jack Thornton | |
| | Paul Greene | as Dr. Carson Shepherd | |
| | Chris McNally | as Lucas Bouchard | |
| | Kevin McGarry | as Nathan Grant | |
Series Crew
| | Position | Name |
| --- | --- | --- |
| | Supervising Producer | Mike Rohl |
| | Supervising Producer | Peter DeLuise |
| | Executive Producer | Alfonso H. Moreno |
| | Executive Producer | Michael Shepard |
| | Supervising Producer | Martin Wood |
| | Executive Producer | Neill Fearnley |
| | Producer | Lori Loughlin |
| | Executive Producer | Robin Bernheim |
| | Co-Executive Producer | Derek Thompson |
| | Executive Producer | Brian Bird |
| | Co-Executive Producer | Erin Krakow |
| | Executive Producer | Susie Belzberg |
| | Creator | Michael Landon, Jr. |
| | Executive Producer | Michael Landon, Jr. |
| | Executive Producer | Brad Krevoy |
| | Executive Producer | Jimmy Townsend |
| | Co-Executive Producer | Francisco J. Gonzalez |
| | Co-Executive Producer | Alexandre Coscas |
| | Co-Executive Producer | Eric Jarboe |
| | Executive Producer | Eric Jarboe |
| | Based on the Novel Of | Janette Oke |
| | Co-Executive Producer | Elizabeth Stewart |
| | Editor | Charles E. Robichaud |
| | Executive Producer | Vicki Sotheran |
| | Executive Producer | Greg Malcolm |
| | Casting | Candice Elzinga |
| | Director Of Photography | Michael Balfry |
| | Co-Executive Producer | Annie Brunner |
| | Co-Executive Producer | Amanda Phillips Atkins |
| | Associate Producer | Heather Nevin |
| | Associate Producer | Shelley Matheson |
| | Associate Producer | Doran S. Chandler |
| | Associate Producer | Vince Balzano |
| | Production Designer | Gianna Scotto |
Related News
TVMaze