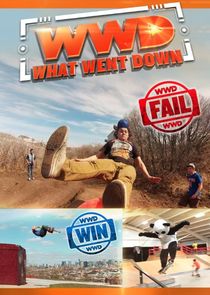 What Went Down brings you the most epic fails and epic wins from around the globe, every week. It's Win-tastic and Fail-rific. No, those are not in the dictionary…yet.
Oh, and it's also not your father's old SD clip show with cheesy jokes and annoying narration. We know - you and your dad just love to laugh and watch dudes make amazing long distance basketball shots off a trampoline while being tackled by a guy in a gorilla suit, and unbelievable boat, car, motorcycle, bicycle, rollerblade, pogo stick, skiing, skating, and riding inside a zipped up carry-on suitcase crashes, a kid wiping out while driving a Lazy-Boy, astonishing Parkour wins and fails, homemade cannons, human hamster wheels, hipster catapults, a guy wake-boarding down a drainage ditch while being pulled by a racehorse, a mariachi band serenading a beluga whale, oh, and a guy jumping off a cliff while eating a banana. So hey, Happy Father's Day! And you're welcome.
Oh, and each episode you also get to guess if someone is going to "Win" or "Fail" and "What's About to Go Down". And did we mention this will air every week. Man, that's just downright...Win-tastic.
Series Overview
Rating
imDb Rating: 5.0 (53 Votes)
Metascore: N/A
Plot
Every thirty minute episode of What Went Down is a home run derby of the world's most incredible collection of sports screw-ups, epic fails, and embarrassing outcomes. Witness it all yourself and celebrate the human spirit.
Details
Rated: N/A
Released: 13 Sep 2014
Runtime: N/A
Genre: Comedy, Sport
Director: N/A
Writer: N/A
Actors: Pete Sepenuk
Language: English
Country: USA
Awards: N/A
Total Seasons: 3
Previous Episode
The Final Fail
Episode 2x52; Jun 20, 2016
Paragliding; inline skating; a guy catches a football while doing a back flip on a wakeboard; a man rides a shopping cart down a set of stairs.
Previous Episodes 2x52: The Final Fail 2x51: Fails for Sale 2x50: Random Acts of Failure 2x49: One Sweet Fail 2x48: I Fail, Therefore I Am 2x47: F-A-I-L 2x46: The Rockford Fails 2x44: The History of the Fail 2x43: Around the World in 80 Fails

View All Episodes
Recent News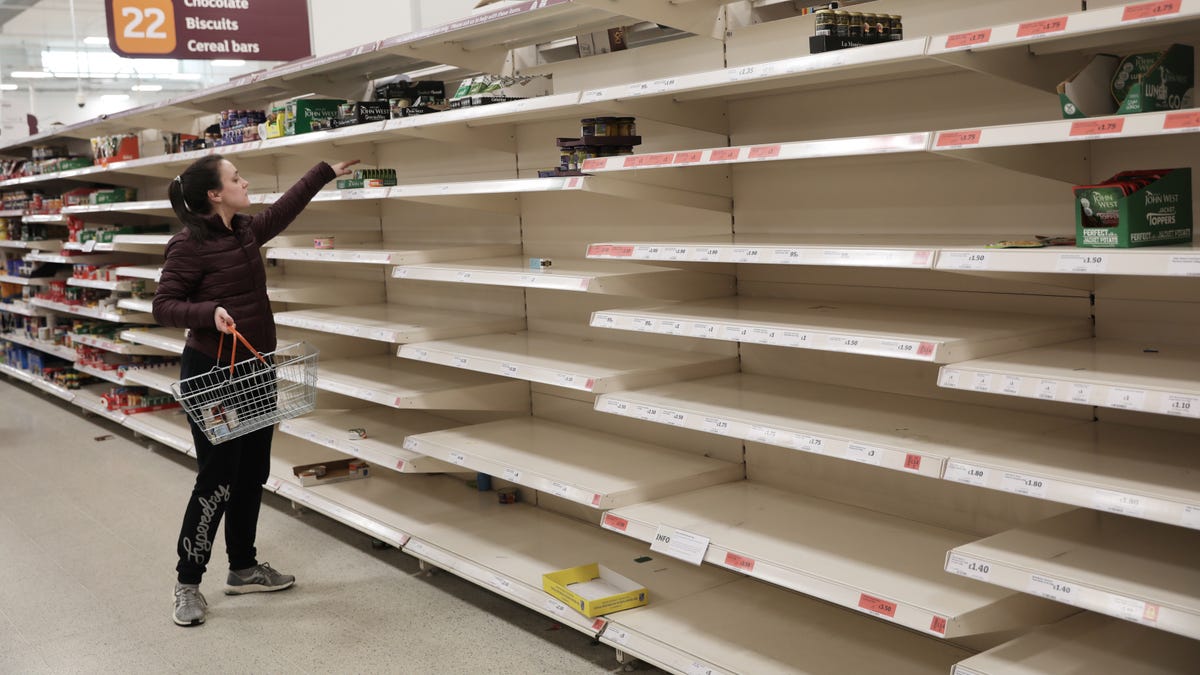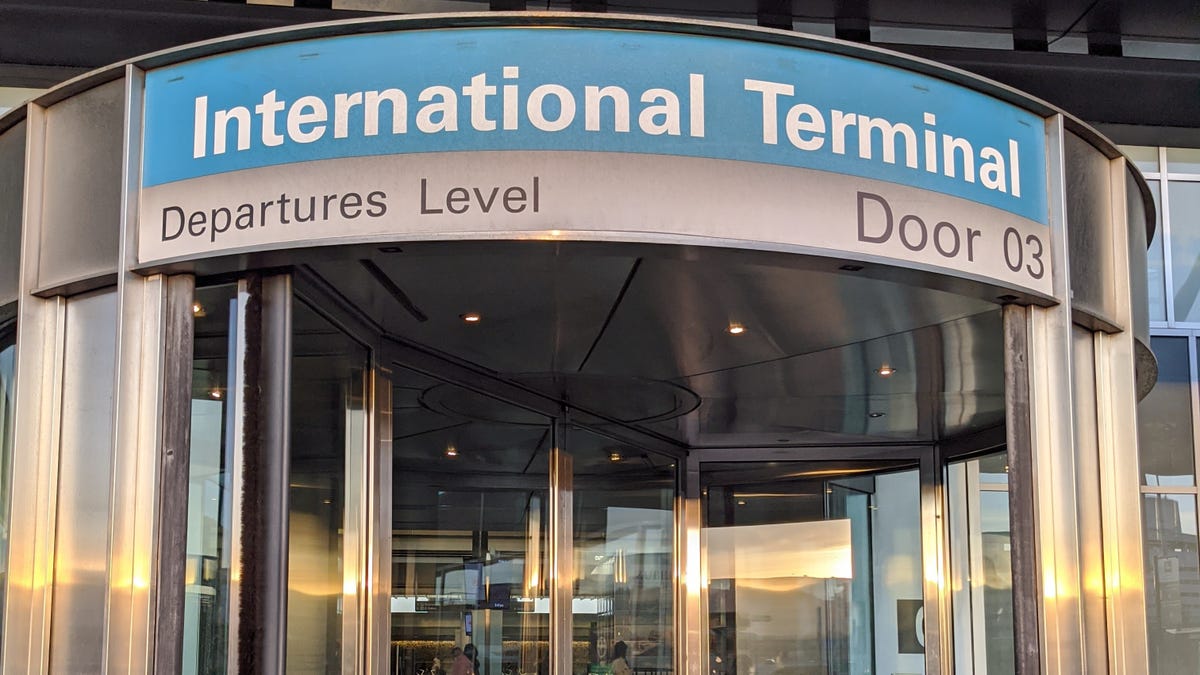 What It's Like to Fly During the Coronavirus Outbreak
Last Wednesday I traveled from San Francisco to the Maldives with a connection in Switzerland, a journey I returned home from this morning with a connection last night through Singapore. It was a trip I wasn't entirely sure was going to happen. A few days bef…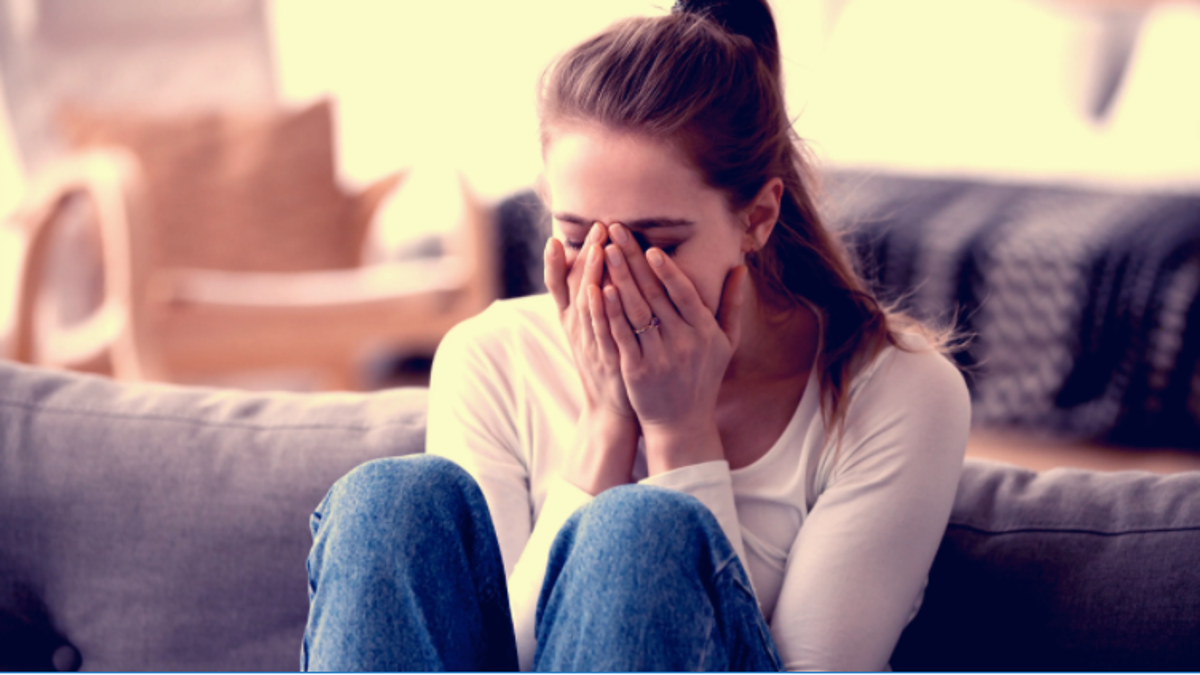 Is It a Panic Attack, or COVID-19?
For the past several days, I've been experiencing periods of shortness of breath, fatigue and general soreness. On any normal occasion, I'd dismiss this as part of my generalized anxiety disorder. But now, in our current hellscape, where the symptoms of COVID…
via NewsAPI
View More Related News
Skip to:
Season 1
| Episode No. | No. Overall | Title | Airdate | Runtime | Summary |
| --- | --- | --- | --- | --- | --- |
| 1 | 1 | Once Upon a Fail | 2014-09-13 | 30 | |
| 2 | 2 | Fifty Shades of Fail | 2014-09-08 | 30 | Incredible wing suit wins, not so incredible skateboard fails, and some sort of skiing. Oh, and a guy rides a wakeboard down a drainage ditch being pulled by a horse. |
| 3 | 3 | Houston, We Have a Failure | 2014-09-15 | 30 | |
| 4 | 4 | EAT, PRAY, FAIL | 2014-09-15 | 30 | Barefoot parkour wins, bareback slip 'n slide fails, and the world's fastest speedboat. Oh, and a mariachi band serenades a beluga whale. |
| 5 | 5 | Lock, Stock, Fail | 2014-09-22 | 30 | Amazing base jump wins, not so amazing long board races, and a 94-year-old wing walker. Oh, and a guy riding around town on a giant pig. |
| 6 | 6 | Citizen Fail | 2014-09-22 | 30 | Incredible wing suit wins, not so incredible bike crash fails, and the world's first car back flip. Oh, and a bunch of people chase a wheel of cheese down a hill. |
| 7 | 7 | Hasta La Fail, Baby | 2014-09-29 | 30 | Sensational twin brother jet ski tricks, not so sensational firefighters, and an extreme skier sets off an avalanche. Oh, and some guys in England kick each other in the shins. |
| 8 | 8 | May the Fail Be with You | 2014-10-06 | 30 | Astonishing parkour wins, not so astonishing unicycle fails, and a powerful, homemade cannon explosion. Oh, and a guy jumps off a cliff while eating a banana. |
| 9 | 9 | A Fail of Two Cities | 2014-10-13 | 30 | Incredible kite surfing wins, not so incredible parkour fails, and the world's first flip in a monster truck. Oh, and a guy tries to tow his car by tying it to a city bus. |
| 10 | 10 | Lights, Camera, Fail | 2014-10-20 | 30 | Exciting selfies from with bulls, not so exciting long board crashes, and some dudes jump their car into a swamp. Oh, and a giant deer statue crashes into a bridge. |
| 11 | 11 | Failing Nemo | 2014-10-27 | 30 | Amazing Dude Perfect trick shots, not so amazing mountain bike jumps, and a thing called land surfing. Oh, and a girl juggles five basketballs…with her feet. |
| 12 | 12 | You Had Me at Fail | 2014-10-27 | 30 | Parkour wins; pogo-stick fails; a child hits a three from 100 feet in the air; a woman tows a hearse with her ponytail. |
| 13 | 13 | Clean Up on Aisle Fail | 2014-11-03 | 30 | Cool Dude Perfect wins, not so cool BMX fails, and a guy sets a record for the most kicks to his own head. Oh, and a slip-n-slide covered with 1,000 packs of ramen. |
| 14 | 14 | My Fail Lady | 2014-11-03 | 30 | Impressive high-dive wins, not so impressive snowboard fails, and a juggling battle. Oh, and a bagpiping unicyclist falls on his kilt. |
| 15 | 15 | Back to the Failure | 2014-11-10 | 30 | Astonishing rally car jumps, not so astonishing male gymnastics, and a classically trained hacky sack competition. Oh, and a lifeguard who may or may not be able to swim. |
| 16 | 16 | You've Got Fail | 2014-11-10 | 30 | Incredible amateur lumberjacks, not so incredible bike ramp crashes, and 2 guys free climb Shanghai Tower. Oh, and a bunch of dudes walk on a greasy pole. |
| 17 | 17 | The God-Failer | 2014-11-17 | 30 | Cool beer pong trick shots, not so cool kayak fails, and we play would you rather with some parachutes. Oh, and a guy from Germany terrifies us with his laugh. |
| 18 | 18 | Lord of the Fails | 2014-11-17 | 30 | Eye-popping Dude Perfect trick shots, eye-rolling skateboard dancing, and a thing called bungee-cycling. Oh, and a dozen Chinese people whip a giant dreidel. |
| 19 | 19 | A Winter's Fail | 2015-01-05 | 30 | Amazing snowmobile tricks on water, not so amazing roof jumps, and Segway fails. Oh, and a guy smashes 6 watermelons in 5 seconds…with his head. |
| 20 | 20 | Failed of Dreams | 2015-01-05 | 30 | Incredible bike tricks, not so incredible parkour fails, and a guy in a Santa suit gets blasted with paintballs. Oh, and a bunch of dudes form a human bicycle. |
| 21 | 21 | An American Fail | 2015-01-12 | 30 | Cool Dude Perfect wins, not so cool ATV fails, and a dude tries to land a rail on a unicorn skateboard. Oh, and a bunch of guys do wake board tricks…in a sewer. |
| 22 | 22 | To Fail or Not to Fail | 2015-01-12 | 30 | Surprising basketball trick shots, not so surprising motorcycle fails, and a dude eats ten Twinkies in four minutes. Oh, and giant bull demolishes a picnic. |
| 23 | 23 | A Bronx Fail | 2015-01-19 | 30 | Extraordinary Frisbee tricks, not so extraordinary BMX fails, and a snowmobiler drives off a twenty-foot dam into a river. Oh, and a guy hides inside a snowman. |
| 24 | 24 | A Fail in the Haystack | 2015-01-19 | 30 | Awesome Dude Perfect trampoline shots, not so awesome roof jumps, and some guys pull a buried alive prank. Oh, and a guy eats ten grapefruit in ten minutes. |
| 25 | 25 | The Fail Games | 2015-01-26 | 30 | Impressive rollerblading wins, not so impressive BMX fails, and a snowmobile does a backflip. Oh, and two grown men joust with boxing gloves on mini motorcycles. |
| 26 | 26 | Great Balls of Fail | 2015-01-26 | 30 | Brilliant Dude Perfect archery trick shots, not so brilliant car jumping stunts, and a dune buggy climbs an impossibly steep hill. Oh, and adults race in Barbie cars. |
| 27 | 27 | The Wizard of Fails | 2015-02-02 | 30 | Amazing amateur lumberjack feats, not so amazing playground parkour stunts, and some dudes pull some pranks in the snow. Oh, and a zoo full of motorcycles. |
| 28 | 28 | Alice in Fail-Land | 2015-02-02 | 30 | An incredible motorcycle backflip over a plane, not so incredible jumps from bridges, and Dude Perfect football trick shots. Oh, and some guys ride in a hot tub car. |
| 29 | 29 | Trans-Failers | 2015-02-09 | 30 | Mind-blowing basketball trick shots, not so mind-blowing trampoline fails, and a man tapes his hands and feet to a bike. Oh, and a driverless car does reverse donuts. |
| 30 | 30 | The Shaw Fail Redemption | 2015-02-09 | 30 | High-flying BMX ramp jumps, low-flying parkour wall flops, and a skateboarder on stilts falls off a half-pipe. Oh, and a guy sits on an exploding airbag. |
| 31 | 31 | Fails from the Crypt | 2015-02-16 | 30 | Spectacular zip-line trick shots, not-so spectacular rope swing fails, and a high diver dives from 75 feet in the air. Oh, and group of kittens have a birthday party. |
| 32 | 32 | Jurassic Fail | 2015-02-16 | 30 | Really cool waterslide flips, not-so cool karate kicks, and a dude in a wingsuit does an amazing high five stunt. Oh and an Amish guy jumps out of a plane. |
| 33 | 33 | Chariots of Fail | 2015-02-23 | 30 | Awesome base-jumping, not-so awesome male gymnastics, and Dude Perfect water park trick shots. Oh, and a very talented bear plays the trumpet and hula-hoops. |
| 34 | 34 | Legends of the Fail | 2015-02-23 | 30 | Incredible aerobatics from high places, not-so incredible bike fails from low places, and a whale attacks a small boat. Oh, and a man wakeboards in a public fountain. |
| 35 | 35 | A Fail to Remember | 2015-04-06 | 30 | Unbelivable golf trick shot wins, very believable motorcycle stunt fails, and a guy on a sled drops off a 50-Foot cliff. Oh, and a man tows a car while walking on his hands. |
| 36 | 36 | On the Water-Fail | 2015-04-06 | 30 | Eye-popping long boarding, eye-dropping roller-skating, and a man attempts a 120 yard jump in his Mini car. Oh, and a 1,300 pound pumpkin gets dropped from a crane. |
| 37 | 37 | Mr. and Mrs. Fail | 2015-04-13 | 30 | Fantastic base-jumping wins, not-so fantastic amateur parkour fails, and a man breakdances with fireworks attached to his feet. Oh, and mountain unicycling. |
| 38 | 38 | Bowling for Fails | 2015-04-13 | 30 | Cool snow ski jumps, not-so cool Jet Ski thumps, and game of bowling where the ball and pins are humans. Oh, and girl wakes up her friend with a dead body. |
| 39 | 39 | Raiders of the Lost Fail | 2015-04-20 | 30 | Exciting rope swinging off a giant cliff, not so exciting golf tricks on flat ground, and two monster trucks play tug of war. Oh, and a man juggles with the help of his cat. |
| 40 | 40 | Meet the Failers | 2015-04-20 | 30 | Extremely talented slack liners, extremely untalented snow skiers, and a paraglider has a run in with a power line. Oh, and some monks get into a snowball fight. |
| 41 | 41 | Mrs. Doubt-Fail | 2015-04-27 | 30 | Scary skydiving wins, not-so scary male gymnastic fails, and a man practices the trumpet while working out. Oh, and a guy dressed as Gandalf sleds down a hill. |
| 42 | 42 | Knights of the Round Fail | 2015-04-27 | 30 | Amazingly good BMX tricks, amazingly bad parkour fails, and a game of tug of war between a truck and a tractor ends in a fire. Oh, and an all Santa Claus Slip 'N Slide. |
| 43 | 43 | Snow White and the Seven Fails | 2015-05-04 | 30 | Cool ski jump wins, not-so cool ATV fails, and some kids zipline off a skyscraper and parachute to the ground. Oh, and Santa gets stuck on a repel rope by his beard. |
| 44 | 44 | Fails on a Plane | 2015-05-04 | 30 | Basketball dunks; roller blade crashes; a sky diver lands in a swamp; a pair fill a friend's room full of balloons. |
| 45 | 45 | The Adventures of Huckleberry Fail | 2015-05-11 | 30 | Incredible base-jumping, not-so incredible skateboarding, and the guys from Dude Perfect blow up 150 lbs. of flour. Oh, and a man rides a bike wearing a suit of bees. |
| 46 | 46 | No Fail Left Behind | 2015-05-11 | 30 | Close calls between skiers and avalanches, not-so close calls between BMXers and ramps, and the world's largest pillow fight. Oh, and a bear sprays a dog with a hose. |
| 47 | 47 | A Thousand Fails Under the Sea | 2015-05-18 | 30 | Perfect Dude Perfect trick shots, not-so perfect dudes falling off motorcycles, and a man shoots a balloon from a thousand yards away. Oh, and kayaking on city streets. |
| 48 | 48 | The X-Fails | 2015-05-18 | 30 | Awesome water hoverboard tricks, not-so awesome male gymnastic fails, and a group of men ride trikes down a hill at 60mph. Oh, and a cat uses a toilet. |
| 49 | 49 | Raging Fail | 2015-05-25 | 30 | High-flying basketball dunks, low-flying rollerblade crashes, and a skydiver lands in a swamp. Oh, and two friends fill a roommate's room full of balloons. |
| 50 | 50 | Much Ado About Failing | 2015-06-01 | 30 | Synchronized parkour, not synchronized rollerblading, and a man jumps from a 200 ft. bridge holding only a single rope. Oh, and Oreo trick shots into glasses of milk. |
| 51 | 51 | David Copper-Failed | 2015-06-08 | 30 | Cool Devin Supertramp water catapulting, not-so cool random guy on a trampoline, and a triple backflip on a dirt bike. Oh, and a hot air balloon crashes into a house. |
| 52 | 52 | Death of a Fails-Man | 2015-06-15 | 30 | Incredible BMX tricks, not-so incredible unicycle fails, and the world's first Mini Cooper backflip. Oh, and man blows up an above ground pool with fireworks. |
Season 2
| Episode No. | No. Overall | Title | Airdate | Runtime | Summary |
| --- | --- | --- | --- | --- | --- |
| 1 | 53 | The Holy Fail | 2015-10-12 | 30 | Awesome trick shots, not awesome male gymnastics, and a group of men paraglide while snow skiing. Oh, and a guy plays a flute with his ear while blowing up balloons with his nostrils. |
| 2 | 54 | The Godfailer III | 2015-10-12 | 30 | Cool RC car tug of wars, not-at-all cool BMX fails, and a man climbs a skyscraper. Oh, and three guys dressed as cavemen juggle while bouncing on a trampoline. |
| 3 | 55 | Zen and the Art of Motorcycle Fails | 2015-10-19 | 30 | Eye-popping hang gliding, eye-rolling motorcycle fails, and a drone mounted with a firecracker lights a bonfire. Oh, and a guy gets his head stuck in a trash bin. |
| 4 | 56 | Primal Fail | 2015-10-19 | 30 | Amazing paragliding, not-so amazing rollerblading, and a black bear crashes into a motorcyclist. Oh, and a dude jumps off a bridge onto a ladder. |
| 5 | 57 | A Penny for Your Fails | 2015-10-26 | 30 | Unbelievable dirt bike jumps, totally believable ATV fails, and a snowmobile equipped with a parasail takes flight. Oh, and a fireworks display - from a toilet. |
| 6 | 58 | The First Fail Is the Deepest | 2015-10-26 | 30 | Incredible Jet Ski tricks, not-so incredible kite board fails, and a man eats the world's hottest burrito. Oh, and a man blows up an inner tube...with his ears. |
| 7 | 59 | Apocalypse Fail | 2015-11-02 | 30 | Fantastic BMX stunt jumps, not-so fantastic parkour lumps, and a man switches motorcycles at high speeds. Oh, and a kid in a Darth Vader mask destroys a lamp. |
| 8 | 60 | The Fail of Tears | 2015-11-02 | 30 | Epic sword swallowing, not-so epic beach parkour, and a man jumps off a two-story house into a kiddie pool. Oh, and a grandmother Tasers her grandson. |
| 9 | 61 | Fail Blazers | 2015-11-09 | 30 | Classic dirt bike wins, not-so classic Frisbee trick shots, and playing board games while paragliding. Oh, and a 13-hundred pound pumpkin smashes an ice cream truck. |
| 10 | 62 | Fail Mary | 2015-11-09 | 30 | Stunning motorcycle tricks, not-so stunning surfing fails, and a snowmobile does a back flip...on a lake. Oh, and souped-up lawn mower jumps over a car. |
| 11 | 63 | It's a Wonderful Fail | 2015-11-16 | 30 | Crazy-awesome long boarding wins, just plain crazy monster truck crashes, and fifty-two skydivers dive at the same time. Oh, and a kid puts 288 pencils in his hair. |
| 12 | 64 | Attack of the Killer Fails | 2015-11-16 | 30 | Astonishing wing suit wins, not-so astonishing ATV fails, and a downhill skier paraglides off a cliff. Oh, and a model eats twenty cheeseburgers in sixteen minutes. |
| 13 | 65 | Come Fail Away | 2016-01-04 | 30 | Awesome base-jumping wins, not-so awesome Jet Ski fails, and a BMXer lands a double cork flip. Oh, and an angry sheep destroys a patio furniture set. |
| 14 | 66 | Fail House Rock | 2016-01-04 | 30 | Extreme arm wrestling, not at all extreme magic tricks, and a man drops sixty stories down a dam wall on his bike. Oh, and guy wakes up his friend with a chainsaw. |
| 15 | 67 | Vanity Fail | 2016-01-11 | 30 | Impressive base-jumping, not-so impressive rollerblading, and a truck full of flour crashes into a building. Oh, and some fireworks shoot off into a crowd of people. |
| 16 | 68 | Heads or Fails | 2016-01-11 | 30 | Mind-blowing sky diving stunts, mind-numbing hoverboard fails, and a plane lands on a city street. Oh, and a guy drops a pumpkin from a roof onto his friend's head. |
| 17 | 69 | Indiana Jones and the Temple of Fails | 2016-01-18 | 30 | |
| 18 | 70 | Back to the Failing Board | 2016-01-18 | 30 | Incredible Go-Karts stunts, not-so incredible paragliding fails, and a woman is lifted into the sky by 1,000 balloons. Oh, and three Sumo wrestlers have a 100-yard dash. |
| 19 | 71 | Fails: A Musical | 2016-01-25 | 30 | Cool dirt bike stunts, not-so cool parkour fails, and sixty-one wingsuiters jump at the same time setting a world record. Oh, and a man uses a drone to walk his dog. |
| 20 | 72 | Fairy Fails | 2016-01-25 | 30 | Eye-popping base-jumping wins, eye-rolling ski fails, and a senior citizen throws a javelin 116 feet. Oh, and a dad accidentally sets his backyard on fire. |
| 21 | 73 | Fail-Watching Season | 2016-02-01 | 30 | Neat BMX jumps, not-so neat bowling tricks, and a herd of camels race. Oh, and a monster truck crashes through four burning fences with a man strapped to the grill. |
| 22 | 74 | We're Having a Yard Fail | 2016-02-01 | 30 | Epic skateboard tricks, not-so epic snowboard fails, and a man juggles in dozens of locations across the globe. Oh, and two guys in a canoe jump over a car on land. |
| 23 | 75 | The Fails of Justice | 2016-02-08 | 30 | Astonishing backflip wins, not-so astonishing zip line fails, and a kayaker drops down a seventy-five foot waterfall. Oh and man pulls an SUV…with his ear. |
| 24 | 76 | The Da Vinci Fail | 2016-02-08 | 30 | Awesome slack lining tricks, not-so awesome unicycle fails, and a man skydives off of a wind turbine. Oh, and a paddle boarder gets a high five…from a whale. |
| 25 | 77 | Harry Potter and the Goblet of Fail | 2016-02-15 | 30 | Insane cliff diving wins, equally insane snowboarding fails, and a dirt biker jumps over a reservoir. Oh, and a guy in a Santa suit on a slack line breathes fire. |
| 26 | 78 | The Fail Whisperer | 2016-02-15 | 30 | Extreme indoor surfing, not-so extreme outdoor long boarding, and a motorcyclist crashes into a tree. Oh, and a guy rides a BMX bike off a two-story house. |
| 27 | 79 | The Neverending Fail | 2016-02-22 | 30 | Rally-car racing; paddle boarding; a skydiver loses her shoe, then catches it; a guy jumps from the roof of a house into a kiddie pool. |
| 28 | 80 | Chicken Soup for the Fail | 2016-02-22 | 30 | Snowboarding; go-karting; an 8-foot marlin nearly impales a fisherman; a guy tries to eat the world's hottest pepper. |
| 29 | 81 | A Series of Unfortunate Fails | 2016-04-04 | 30 | BASE jumping; slack-lining; a child breaks the world record for skipping rope the fastest; a girl in a pink panda suit hits the gym. |
| 30 | 82 | Little Fail on the Prairie | 2016-04-04 | 30 | Wakeboarding; parkour; a snowboarder grabs a parachuter and flies down a ski slope; a man plays the violin while surfing. |
| 31 | 83 | It's All Over But the Failing | 2016-04-11 | 30 | In-line skating; kayaking; the best BMX bikers do crazy tricks; a man in a gorilla suit terrorizes a golf course. |
| 32 | 84 | Failing Frenzy | 2016-04-11 | 30 | |
| 33 | 85 | New Fails on the Block | 2016-04-18 | 30 | Snowmobiling tricks; ice-skating fails; an extreme paraglider lands in a moving car; a pumpkin hits a camera at 200 mph. |
| 34 | 86 | Pass the Fails, Please | 2016-04-18 | 30 | Wind-tunnel flying; motorcycle fails; a man climbs the wall of a castle without using equipment; a horse pulls a skier. |
| 35 | 87 | The Little Fail That Could | 2016-04-25 | 30 | Extreme drift triking; unicycling; a man drives a snowmobile on a lake and jumps over a bridge; a man solves a giant Rubik's Cube. |
| 36 | 88 | I Smell a Fail | 2016-04-25 | 30 | Snowboarding; hoverboarding; a man in a wing suit takes a selfie while flying at 110 mph; a car tows a guy in a bathtub. |
| 37 | 89 | Third Time's a Fail | 2016-05-02 | 30 | |
| 38 | 90 | Fail University | 2016-05-02 | 30 | Downhill skiing tricks; paragliding fails; two guys parachute off a building; roller skating on surfboards. |
| 39 | 91 | The Art of the Fail | 2016-05-09 | 30 | Hang gliding; parkour; a wing-suiter grazes a man who is slack-lining hundreds of feet in the air; a guy kicks down a shed. |
| 40 | 92 | International House of Fails | 2016-05-09 | 30 | Paragliding; male gymnastics; a man jumps off a van going over a bridge; a guy in a gorilla suit wakeboards while throwing bananas at people. |
| 41 | 93 | Tour de Fail | 2016-05-16 | 30 | Snow-skiing; rope-swinging; 164 skydivers jump at the same time; a forklift operator crashes into a swimming pool. |
| 42 | 94 | It's Raining Fails | 2016-05-16 | 30 | BASE-jumping; slack-lining; a speed flyer misses a mountain biker by inches; a man goes for a ride on an ostrich. |
| 43 | 95 | Around the World in 80 Fails | 2016-05-23 | 30 | Wakeboarding; snowmobiling; a dune buggy does a backflip; a large tree falls onto a Mercedes-Benz. |
| 44 | 96 | The History of the Fail | 2016-05-23 | 30 | Kite-surfing; golfing; 149 people jump off a 100-foot bridge at the same time; a jet-skier does a triple back-flip in a hotel pool. |
| 46 | 97 | The Rockford Fails | 2016-05-30 | 30 | BMX stunts; unicycle fails; a snowboarder flies off a three-story building; a guy rides a scooter on a treadmill. |
| 47 | 98 | F-A-I-L | 2016-06-06 | 30 | Snowmobiling; parkour; a wingsuiter lands in a moving gondola; a guy jumps over a car in a souped-up lawnmower. |
| 48 | 99 | I Fail, Therefore I Am | 2016-06-06 | 30 | Wingsuit stunts; men's gymnastics; a motorcyclist gets swept up in a flood; a snow-skiing Santa Claus crashes into a picnic table. |
| 49 | 100 | One Sweet Fail | 2016-06-13 | 30 | Motorcycle stunts; skateboarding; paragliders collide in midair; a guy balances on a yoga ball while playing a bagpipe. |
| 50 | 101 | Random Acts of Failure | 2016-06-13 | 30 | Hang gliding; long-boarding; a horse and buggy collide with a truck; a group of guys in full armor hit the gym. |
| 51 | 102 | Fails for Sale | 2016-06-20 | 30 | Wing-suits; trikes; a llama attacks a snow-skier; a man on stilts attempts to run on a treadmill. |
| 52 | 103 | The Final Fail | 2016-06-20 | 30 | Paragliding; inline skating; a guy catches a football while doing a back flip on a wakeboard; a man rides a shopping cart down a set of stairs. |
Season 3
| Episode No. | No. Overall | Title | Airdate | Runtime | Summary |
| --- | --- | --- | --- | --- | --- |
Related News
TVMaze