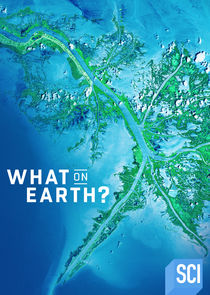 What on Earth? is a documentary series using satellite images of strange geological occurrences and man-made structures on Earth to examine such matters as the planet's extreme locations, phenomena and species.
Series Overview
Rating
imDb Rating: 5.7 (398 Votes)
Metascore: N/A
Plot
Scientist explore some of Earth's phenomenons.
Details
Rated: TV-PG
Released: 02 Feb 2015
Runtime: 44 min
Genre: Documentary
Director: N/A
Writer: N/A
Actors: Steven Kearney, Mike Capps, Andrew Gough, Alan Lester
Language: English
Country: USA
Awards: N/A
Total Seasons: 4
Previous Episode
Treasures of Monster Graveyard
Episode 6x9; Aug 08, 2019
At a mysterious site in the Gobi Desert, experts have discovered a monster graveyard, and this groundbreaking find contains the treasures of the alien beasts that once lived in this strange world.
Previous Episodes 6x9: Treasures of Monster Graveyard 6x8: The King at Roswell 6x7: Curse of Genghis Khan 6x6: Terror of the Ice Snake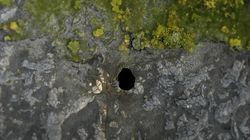 6x5: The Cave to Hell 6x4: Aliens of the Infinity War 6x3: North Korea Death Star 6x2: Monsters of Diamond Desert 6x1: World's Deadliest Threats

View All Episodes
Skip to:
Season 1
| Episode No. | No. Overall | Title | Airdate | Runtime | Summary |
| --- | --- | --- | --- | --- | --- |
| 1 | 1 | Lake of Blood | 2015-02-10 | 60 | A massive tsunami hundreds of feet high that never touches land; a huge sinkhole in Florida; a secret underground base in China; a lake of blood in Baghdad. |
| 2 | 2 | Lost City of Gold | 2015-02-17 | 60 | Strange barren rings in the Namib desert; An island the size of Manhattan disappears without a trace; a lost city in the middle of the Amazonian jungle; a strange image from Area 51. |
| 3 | 3 | Secrets of the Sahara | 2015-02-24 | 60 | How the Eye of the Sahara, a beautiful 25 mile structure, is formed remains a mystery; incredible clouds emanating from an island in the Indian Ocean could be evidence of a terrigying new weather weapon. |
| 4 | 4 | Finding Sodom | 2015-03-03 | 60 | NASA astronaut Mike Barratt examines a strange rings in ice seen on a satellite image of the worlds oldest lake in Russia. A satellite image is examined that could possibly hold the key to the location of Sodom and Gomorah. A vast cloud like plume that travels over New Mexico into Texas. |
| 5 | 5 | North Korea is Burning | 2015-03-10 | 60 | A possible smoke screen over North Korea concerns military analysts; an amateur archaeologist makes a fantastic discovery of not one but two forgotten pyramids in Egypt. |
| 6 | 6 | Nazi Ice Fortress | 2015-03-17 | 60 | Strange images of craters in a line across Missouri; Strange satellite images of lights at night in uninhabited areas of Australia and the Dakota's in the U.S.; Possible Nazi fortress in Antartica; Possible ancient trade route that may lead to the lost city of Ubar; Strange hexagonal shaped cloud formations near the Bahamas. |
Season 2
| Episode No. | No. Overall | Title | Airdate | Runtime | Summary |
| --- | --- | --- | --- | --- | --- |
| 1 | 7 | Finding Vietnam's Lost POWs | 2016-01-26 | 60 | Desperate signs from lost veterans in Vietnam captured by satellite. A fleet of massive ships stranded in the middle of a vast desert. Strange walls stretching vast distances across Northern California. Just what on earth are they? |
| 2 | 8 | Secret of Doomsday Mountain | 2016-02-02 | 60 | Satellites find American stealth technology deep inside China; an unidentified cloud swamps America's skies; something very large is lurking beneath Loch Ness. |
| 3 | 9 | Lost City of the Kalahari | 2016-02-09 | 60 | Satellites locate strange spiral markings in the remote African desert; A strange black blob off the coast of Florida. Satellites observe a possible murder. Something massive found deep beneath the ice of Antarctica. Just what on earth are they? |
| 4 | 10 | Who Built Supervillain Island? | 2016-02-16 | 60 | A satellite spots a set of huge arrows in the badlands of the American west. A blood red waterfall stains Antarctica's snows. A plague of huge holes in the Siberian landscape. Just what on earth are they? |
| 5 | 11 | Curse of the Lost Kingdom | 2016-02-23 | 60 | The face of Christ is found in a field in Hungary. A photo that claims to show who shot down a passenger jet in Ukraine. A sinister shape in the mountains of Afghanistan that leads investigators to a hidden genocide. Just what on earth are they? |
| 6 | 12 | Hidden Tomb of Genghis Khan | 2016-03-01 | 60 | A strange structure is found in Mongolia. Is it the lost tomb of Genghis Khan? Bizarre rings in Spain could lead to the lost city of Atlantis. A huge floating island is on a collision course with New Zealand. Just what on earth are they? |
| 7 | 13 | Bible's Greatest Mysteries | 2016-03-26 | 60 | A US spy satellite may have sumbled upon Noah's Ark; NASA may have found the Garden Of Eden; possible evidence of the destroyed city of Sodom. |
| 8 | 14 | Secrets of Lost Cities | 2016-03-29 | 60 | Satellites find a great scar in the desert, it might be the key to finding the last wonder of the ancient world; Clues to the location of infamous City of Gold, El Dorado. |
| 9 | 15 | Military Mysteries | 2016-04-05 | 60 | A collection of military mysteries; Satellites find stealth technology deep in China; Signs of MIA's in Vietnam, Strange smoke clouds over North Korea, Strange mountain fortress in Russia. |
| 10 | 16 | Strange Things in the Desert | 2016-04-12 | 60 | Satellites locate strange spiral markings in the remote African desert; a fleet of massive ships stranded in a desert of drying Aral Sea; large arrows in the badlands of the American west. |
| 11 | 17 | Unsolved Mysteries | 2016-04-26 | 60 | An odd structure that could be the lost tomb of Genghis Khan; mysterious dead patches in the desert that science can't explain; eerie sights in one of the world's oldest and strangest lakes. |
| 12 | 18 | Curse of the Abyss | 2016-05-03 | 60 | Mysterious sightings in the Bermuda Triangle that could solve an age-old legend; a huge tsunami is heading straight for Hong Kong, then suddenly disappears. |
| 13 | 19 | Stranger Than Fiction | 2016-05-10 | 60 | A strange blood trail leads a satellite investigation; odd spirals appear in the Kalahari desert; a bizarre pattern off the coast of South Korea. |
Season 3
| Episode No. | No. Overall | Title | Airdate | Runtime | Summary |
| --- | --- | --- | --- | --- | --- |
| 1 | 20 | Lost Treasure of the Grand Canyon | 2016-11-15 | 63 | Strange spots near the Grand Canyon may hold clues to the legendary treasure of a notorious bandit; satellite images could explain desert ruins rumored to be an entrance to an underworld; city-size chunk of ice suddenly disappears in Antarctica. |
| 2 | 21 | Mystery in the Outback | 2016-11-22 | 61 | A giant carving of a strange creature suddenly appears in the Australian Outback; mysterious bright green lights illuminate the seas around Thailand; top-secret activity discovered at Iran's nuclear facility. |
| 3 | 22 | Riddle in the Ruins | 2016-11-29 | 60 | Strange black holes appear near Egypt's ancient pyramids, and new evidence points to a disturbing conclusion. Ruins in Peru suggests that the Inca people knew far more than previously thought. A mysterious red swarm invades a beach in India. |
| 4 | 23 | Stonehenge of the Holy Land | 2016-12-06 | 60 | Legends of ancient giants surround a mysterious monument in the Holy Land. A bright pink lake could point to a strange, undiscovered new species. When a young boy disappears in a sand dune, satellite images help with the investigation. |
| 5 | 24 | Did We Find Flight 370? | 2016-12-13 | 60 | Investigators find a new clue about the missing Malaysia Airlines flight that disappeared in 2014; an astronaut spots something strange in the Sahara Desert; a mysterious orange sludge invades a remote village in Alaska. |
| 6 | 25 | Gateway to Eden | 2016-12-20 | 60 | A buried monument offers new evidence about one of the Bible's greatest mysteries; an ominous shadow engulfs the Pacific Ocean; scientists have trouble explaining a strange lake that's shaped like a perfect circle. |
| 7 | 26 | Dagger of Tutankhamun | 2017-01-03 | 60 | A dagger sealed in King Tut's tomb for more than 3,000 years is made of a metal that seems to have extraterrestrial origins. A massive swastika is found in the desert near Roswell, NM. Satellites hunt for the world's most wanted man, Joseph Kony. |
| 8 | 27 | Raiders of the Holy Lance | 2017-01-10 | 60 | A heavily armored force takes over one of Syria's most ancient archaeology sites, prompting fears that its relics are being stolen; tanks appear to be facig off in Antarctica next to an unworldly object; a water reservoir in LA suddenly turns black. |
| 9 | 28 | The Swastika Conspiracy | 2017-01-17 | 60 | A giant swastika appears in a forest in Germany; a strange pattern is etched into the desert near the famous Nazca lines, but archaeologists don't know who put it there; mysterious markings are spotted in an isolated corner of Antarctica. |
| 10 | 29 | Inside El Chapo's Escape | 2017-01-24 | 60 | Satellite images reveal how El Chapo escaped from a high security prison in Mexico; mysterious patterns in the Australian outback and the Kalahari Desert spark a major scientific investigation; a giant black stain appears in a war-torn area of Iraq. |
| 11 | 30 | Ghost of Zorro | 2017-01-31 | 60 | A giant letter Z is carved into a Mexican hillside, evoking the mark of a legendary outlaw, Zorro; a strange sighting in Germany points to secrets from the Cold War; massive, blood-red marks in China prompt fears of a violent government crackdown. |
| 12 | 31 | Curse of the Sea Monster | 2017-02-07 | 60 | A strange mass breaches surface of an ocean near Antarctica, sparking rumors of a mythological sea monster; an area of the US-Mexico border becomes an international mystery; ancient rock carvings in a remote mountain range depict unearthly beings. |
| 13 | 32 | Strange Symbols in the Desert | 2017-02-14 | 60 | An amateur archaeologist finds strange symbols scratched into the Kazakhstan desert; CIA surveillance photographs show what appears to be a giant Star of David on the island of Cuba; a lake in the Brazilian rain forest turns bright pink. |
| 14 | 33 | Bloody Secret of the Lost City | 2017-02-21 | 60 | A vast structure buried in the sands near the legendary city of Petra points to a bloody past; when terrorists kidnap more that 200 schoolgirls in northern Nigeria, rescuers use satellites to track them down. |
| 15 | 34 | Lost Empire of the Amazon | 2017-02-28 | 60 | New evidence could lead to the discovery of an unknown ancient civilization in the Amazon rainforest; an island disappears and investigators are mystified; an unidentified submarine is spotted in a North Korean shipyard. |
| 16 | 35 | Siberian Hell Pit | 2017-03-07 | 60 | A massive chasm appears in a remote part of the Siberian forest and locals call it a gate to the underworld; images of a nuclear missile launch silo in Montana are being manipulated; a bright green spiral appears in the Persian Gulf. |
| 17 | 36 | Grand Canyon of the Arctic | 2017-03-14 | 62 | New evidence reveals a massive Arctic canyon buried beneath the ice; a mysterious island suddenly appears off the coast of the highly sensitive border between Iran and Pakistan; a plane is spotted on Google Earth at the bottom of a lake in Minnesota. |
| 18 | 37 | Hunt for El Dorado | 2017-03-21 | 62 | Strange images from the jungles of Colombia could lead researchers to the legendary city of El Dorado; a bright green swirling spiral appears in the seas of the Persian Gulf; a massive complex suddenly appears in Myanmar. |
| 19 | 38 | Forbidden City of the Maya | 2017-03-28 | 60 | A young boy makes international headlines when he uses satellite images to discover lost cities of the Maya; satellite images might pint to a modern-day genocide; trees in China seem to be spellng out a sinister message. |
| 20 | 39 | The Curse of Merlin | 2017-04-04 | 62 | The myth of Merlin is associated with an arrangement of stones in northern France; satellite images might finally explain this ancient riddle; Investigators uncover something mysterious buried beneath the Gulf of Mexico. |
Season 4
| Episode No. | No. Overall | Title | Airdate | Runtime | Summary |
| --- | --- | --- | --- | --- | --- |
| 1 | 40 | Dracula's Tomb | 2017-10-17 | 62 | Strange mounds in Transylvania might pinpoint the location of the tomb of the bloodthirsty tyrant believed to have inspired Dracula; a mysterious ancient city is discovered on a coral reef; images of a plane crash set off a hunt for a drug lord. |
| 2 | 41 | Fountain of Youth Found? | 2017-10-24 | 62 | A strange structure shaped like a giant shark might point the way to a lost civilization's fountain of youth; a massive hurricane heads toward Florida but something unexpected is in its eye; bizarre marks across the eastern U.S. leave experts baffled. |
| 3 | 42 | Mafia Ghost Ship | 2017-10-31 | 62 | A ghost ship with links to the mob suddenly appears on a California beach; strange markings could be a coded message that reveals a plot to overthrow the Queen of England; a lake believed to have magical healing powers holds clues to life on Mars. |
| 4 | 43 | Beasts of the Lost Jungle | 2017-11-07 | 62 | A ghost town covered in a strange, white power emerges from a lake in Argentina; upon the discovery of a lost jungle in Africa, scientists embark on a dangerous mission to explore it; a declassified CIA image uncovers a bizarre, giant Soviet weapon. |
| 5 | 44 | Mystery of Fang Forest | 2017-11-14 | 60 | A strange forest of razor-shape stones could be home to an undiscovered Hobbit-like humanoid species; when a man-made island mysteriously appears off the US coast, new evidence points to secret government experiments into psycho-chemical warfare. |
| 6 | 45 | Village of the Damned | 2017-11-21 | 60 | A forbidden island points to a strange South American town that locals claim was the home of Adolf Hitler. New data from NASA satellites might reveal a sunken lost continent in the Indian Ocean. A pit of bodies suggests fears of a zombie nightmare. |
| 7 | 46 | The Minotaur's Lair | 2017-11-28 | 60 | A strange lake in Transylvania is the home of an abandoned village and a terrifying secret. When an labyrinth is discovered on an island once home to an ancient Greek civilization, experts investigate if it was the legendary home of the Minotaur. |
| 8 | 47 | The Lost City of Goliath | 2017-12-05 | 62 | A lost city near Jerusalem might have been the home of Goliath; bizarre underwater formations might point to a top-secret US weapons testing facility; a strange sighting in the Arctic could be a lost Nazi relic. |
| 9 | 48 | Finding King Arthur | 2017-12-12 | 62 | An abandoned megacity in a remote jungle might be the home of an ancient treasure and a dark secret; when a mysterious circular stone structure is discovered in Scotland, experts investigate whether it's the fabled Round Table of King Arthur. |
| 10 | 49 | Treasures of Valhalla | 2017-12-19 | 60 | Evidence of human sacrifice for the Viking god Odin; shedding new light on Genghis Khan. |
| 11 | 50 | Nazi Gold Mystery (aka Hitler's Lost Gold) | 2018-01-09 | 62 | New evidence might finally identify the hiding place of the billion-dollar Nazi gold train; a discovery of a long-lost settlement rewrites the history of the Vikings in North America; a blood-red river in Siberia points to catastrophic pollution. |
| 12 | 51 | Temple of Blood | 2018-01-16 | 60 | An ancient man-made volcano might reveal buried treasure and bloody human sacrifice; when NASA discovers a strange pattern in the Arctic ice, experts investigate if it has alien origins; a mystery in the Sahara might have a sinister explanation. |
| 13 | 52 | North Korea's Forbidden Islands | 2018-01-23 | 60 | Man-made islands are spotted near a North Korean missile facility; an unexpected find in a remote desert leads experts to a lost city of giants; a strange discovery in Siberia suggests a secret mission to the center of the Earth. |
| 14 | 53 | Cannibals in the Ghost City | 2018-01-30 | 62 | An abandoned city in the African jungle may be haunted by the malevolent spirits of cannibals; Mount Vesuvius shows signs of an awakening, and the mafia could be to blame; experts investigate Adolf Hitler's secret Nazi UFO program. |
| 15 | 54 | Curse of Medusa | 2018-02-06 | 60 | Researchers investigate a strange glowing lake reported to turn things into stone; a structure in Africa that resembles Stonehenge is said to be the resting place of a mythical giant. |
| 16 | 55 | Nazi Stonehenge | 2018-02-13 | 62 | A mysterious Stonehenge-like structure in Russia may have links to the Nazis; experts uncover clues to a mega-tsunami with the power to devastate the United States; a huge lake appears in the Sahara overnight. |
| 17 | 56 | Hunting the Ark of the Covenant | 2018-02-20 | 62 | New discoveries lead investigators to a crypt rumored to hold the Ark of the Covenant; when a great white shark is killed, experts suspect a mysterious ocean monster; strange markings in the desert might be a tribute to an ancient spider god. |
| 18 | 57 | Forbidden City of Inca Gold | 2018-02-27 | 62 | Treasure hunters have searched for a lost Incan city of untold wealth for a century, but new technology might finally locate its riches; a strange mountain in Egypt sparks an investigation into Cleopatra's gems and the tomb of Alexander the Great. |
| 19 | 58 | Ghost Ship of Hell Island | 2018-03-06 | 62 | A ghost ship is found abandoned on a remote island that's home to one of the world's last uncontacted tribes; a strange labyrinth in Sicily might have a sinister connection to the Mafia; new evidence reveals a mysterious military compound in Russia. |
Series Cast
| | | | |
| --- | --- | --- | --- |
| | Steven Kearney | as Narrator | |
Related News
TVMaze