Intimate, observational portraits of leading artists, revealing unique insights into their working lives and creative process.
Series Overview
Rating
imDb Rating: 8.3 (14 Votes)
Metascore: N/A
Plot
This documentary offers a snapshot of the life of artist and writer John Byrne as he completes a large mural for the dome of the King's Theatre in Edinburgh. The film follows Byrne from the...
Details
Rated: N/A
Released: 19 Mar 2013
Runtime: 30 min
Genre: Documentary
Director: N/A
Writer: N/A
Actors: Norman Ackroyd, John Byrne, Polly Morgan, Cornelia Parker
Language: English
Country: UK
Awards: N/A
Total Seasons: 1
Previous Episode
Frank Bowling's Abstract World
Episode 1x31; Jun 10, 2019
Brenda Emmanus meets abstract artist Frank Bowling, who became the first black Royal Academician in 2005, to coincide with a major retrospective of his work at Tate Britain.
Previous Episodes

1x31: Frank Bowling's Abstract World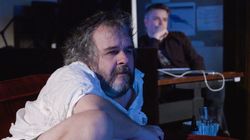 1x30: Peter Jackson


1x29: Mahtab Hussain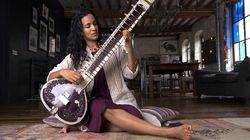 1x28: Anoushka Shankar


1x27: Raqib Shaw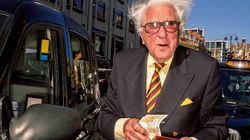 1x26: Dougie Wallace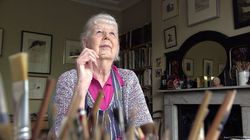 1x25: Shirley Hughes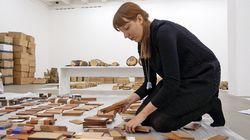 1x24: Katie Paterson


1x23: Dennis Morris

View All Episodes
Skip to:
Season 1
Episode No.
No. Overall
Title
Airdate
Runtime
Summary
1
1
Norman Ackroyd
2013-03-19
30

'I don't have any grand plan, I just go where instinct takes me.' - Norman Ackroyd.

Norman Ackroyd is one of the country's most celebrated landscape artists. Born in Leeds in 1938, he attended the Royal College of Art in the 1960s. After experimenting with pop art, he gradually turned to his first love, the landscape, and over the last thirty years he has documented some of the most remote corners of Britain.

Norman tells the story of his artistic journey and gives a unique glimpse into his working life. Filmed in the converted London warehouse where he lives and works, we follow Norman as he embarks on the final stages of one of his monochrome prints. From delicate work on the copper plate, through preparation of the aquatint resin that brings shade and texture to the image and the application of the acid which etches the final picture from the copper, the film captures each stage of the process behind his craft.

At the end of the day, without knowing how the piece will turn out, Norman passes it through the printing press, revealing for the first time his latest work, capturing the atmospheric craggy cliff of Muckle Flugga in the Shetland Islands.

2
2
Polly Morgan
2013-03-25
30

Taxidermist Polly Morgan, described by Banksy as 'Britain's hottest bird stuffer', is one of Britain's most high profile young artists.

Her macabre and unsettling works, including a coffin bursting with open-mouthed chicks and a rat asleep in a champagne glass, have won her celebrity fans including Kate Moss and considerable media coverage.

In the second of this series of artist profiles, this film offers an intimate peek at the strange and wonderful art of Polly Morgan and asks what her reputation reveals about the relationship between art and celebrity.

3
3
Jack Vettriano
2013-04-08
30

Jack Vettriano is arguably Britain's most popular artist, with his nostalgic paintings of a lost age of glamour being instantly recognisable and his most famous work, The Singing Butler, the country's best-selling image, reproduced on everything from calendars to jigsaws. But despite his popularity, the self-taught miner's son from Fife has never been fully accepted by the art establishment.

This film offers an intimate and revealing portrait of Vettriano, as he creates a painting featuring actress Kara Tointon, and sees him talk with brutal honesty about his critics and how he deals with fame.

4
4
Cornelia Parker
2013-06-04
30

With a new exhibition of her work opening in London in June, this film follows artist Cornelia Parker as she prepares for the show, working on several new pieces including her latest project - bronze sculptures of cracks in the pavement.

In the past, Cornelia has blown up a shed, squashed a brass band and famously collaborated with Tilda Swinton, who was exhibited sleeping in a glass case. One of Britain's most original and acclaimed contemporary artists, her work encourages us to look differently at the world, transforming familiar objects into extraordinary and surprising art.

5
5
John Byrne
2013-08-22
30

This documentary offers a snapshot of the life of artist and writer John Byrne as he completes a large mural for the dome of the King's Theatre in Edinburgh. The film follows Byrne from the intimacy of his Edinburgh home and studio - with a wealth of anecdotes and memories - to the theatre, where he oversees the completion of his latest work.

Born and brought up in Paisley, John Byrne now lives in Edinburgh; the cameras follow him as he cycles and walks its streets, meeting people and reflecting on the buzz of the festival city.

6
6
Edmund de Waal
2013-11-06
30

Edmund de Waal is widely known as the author of bestselling family memoir The Hare with Amber Eyes. He is also an internationally acclaimed artist. He trained as a potter, studying ceramics in Japan and his works are in the collections of over forty international museums. Filmed mainly in de Waal's South London studio, this film gives a fascinating insight into his working methods, following him prepare eleven ceramic installations for 2012's exhibition A Thousand Hours.

7
7
Shani Rhys James
2013-11-13
30

A past winner of the Jerwood Painting Prize, Shani Rhys James is one of Wales's leading artists. She lives and works in a renovated 17th-century house and barn in Llangadfan, mid-Wales and her studio space is filled with striking paintings which combine domestic scenes with intense self-portraits often depicting powerful childhood memories.

'I paint because it is my way to express something. I'm trying to capture my own personal mythology in paint, so I paint what I feel and what effects me'.

This intimate film follows Shani as she prepares for her exhibition in Aberystwyth in November and captures her deep in concentration working on a new large oil painting.

8
8
Tom Wood
2014-02-25
30

Profile of acclaimed photographer Tom Wood. Tom has taken photographs almost every day for the past 40 years, mainly around the streets, workplaces and nightspots of Merseyside. Hugely respected in the photography world, his work is a unique record of British working class life and in recent years he has gained increasing recognition. In summer 2013 Tom visited Mayo in the west of Ireland, where he was born, and the film documents his encounters whilst photographing the landscape and the people for a new book. Supported by the Arts Council of Wales, an exhibition of Tom's work is currently on at the Mostyn Gallery, North Wales until April 6th.

9
9
Frank Quitely
2014-03-04
30

Frank Quitely is the alter ego of Glaswegian comic-book artist Vincent Deighan. As one of a group of British writers and artists who have reinvented the superhero genre, Frank's depictions of iconic characters like Superman, Batman and the X-Men have provided inspiration for some of Hollywood's biggest movie franchises.

In this film, we follow Frank over the course of a day and night as he works on a single page from his latest work, the epic superhero saga Jupiter's Legacy.

10
10
Marvin Gaye Chetwynd
2014-03-13
30

Profile of Marvin Gaye Chetwynd, one of the best-known performance artists in Britain. Nominated for the Turner Prize in 2012 (when she was known as Spartacus Chetwynd), she stages exuberant, anarchic performances in which everything from Dante and Karl Marx to drag acts and Stars Wars are drawn together to explore issues including gender politics and personal debt. The film follows Chetwynd as her first solo UK show opens in Nottingham and she stages a new performance - The Green Room.

11
11
Albert Watson
2014-03-11
30

Documentary following Albert Watson over the course of a day photographing the barren, beautiful landscape of the Isle of Skye.

Edinburgh-born Albert Watson is one of the world's most successful commercial and fashion photographers. He has lived in the US for over 30 years, where he has photographed more than 100 Vogue covers and created some of the most iconic celebrity images of the 20th century, from Albert Hitchcock to Naomi Campbell.

In recent years he has turned to landscape photography, and in this film he comes back to Scotland for his latest project. Albert reflects on his past work and discusses the challenges of transferring his unique style to landscape photography.

12
12
Antony Gormley
2014-03-26
30

Sir Antony Gormley is one of the world's most popular artists. His iconic Angel of the North is a universally-admired work of public art and his sculptures have been seen by millions in cities all over the world.

In this film we follow Gormley and his team in their busy Kings Cross studio, preparing a work called Tanker Field - a group of 60 enormous steel figures that are to be shown together at the Paul Klee museum in Bern. Reflecting on the ideas behind his sculptures, the collaborative nature of his studio and the excitement he still feels as new projects come together, the film offers an intimate and fascinating insight into one of the great artists of our time.

13
13
Michael Craig-Martin
2014-05-19
30

Leading contemporary artist Michael Craig-Martin has an ambition to paint all mass-produced, everyday objects in the world. This film gives a rare insight into the artist at work in his London studio and his preparations for a major sculpture exhibition at Chatsworth House.

In the 1980s Craig-Martin was was an influential tutor at Goldsmiths College, which became synonymous with a new generation of talent known as the YBAs (Young British Artists), including Damien Hirst, Sarah Lucas and Gary Hume.

In the grounds at Chatsworth, Craig-Martin supervises the installation of twelve heavy, steel 'line drawing' sculptures including vibrant umbrellas, huge garden implements and a giant pink shoe. Additionally, he has been invited to make a selection of historic portrait drawings from the Devonshire Collection and has made an intriguing, colourful 'intervention' to the marble sculptures throughout the house.

Michael Craig-Martin at Chatsworth House : Exhibition continues until June 29th 2014.

14
14
Akram Khan
2014-10-15
30

Akram Khan is one of the UK's most exciting and experimental dancers and this film follows him to Seville for a collaboration with celebrated flamenco dancer Israel Galvan.

Both are renowned for bringing a contemporary twist to their own dance traditions and here we see them in the early stages of developing a new work together.

As they each learn from their different styles, Akram reflects on the rigorous routine behind his work, the challenges of collaborating with other artists and his desire to make contemporary dance more inclusive.

With the completed work, TOROBAKA, receiving its UK premiere at Sadler's Wells in November 2014, this film offers a revealing glimpse into the process behind its creation.

15
15
Evelyn Glennie
2014-10-12
30

Dame Evelyn Glennie is one of the world's finest virtuoso percussionists. Born and raised in Aberdeenshire, she is the first musician to create and sustain the career of a solo percussionist, performing in over 50 countries, recording 30 solo albums and the winner of three prestigious Grammy awards.

As she approaches 50 she is now involving herself in what she describes as 'legacy' projects - 'ones that make a difference'. These vary from unique collaborations to her plans for a National Centre for Percussion, which will not only display her collection of over 2,000 percussion instruments but also be a space for performances, master classes and lectures.

The programme explores Evelyn's collection of instruments, follows her in rehearsal and reveals the story of how a country girl from Aberdeenshire became a global percussion superstar.

16
16
Michael Landy
2014-10-22
30

Famous for destroying all his possessions, Michael Landy's thought-provoking art installations have often shown fascination with the idea of destruction. In 2010 his Art Bin project gave artists the chance to throw away their failed artworks and in summer 2014 he was invited to bring the Art Bin to the Yokohama Triennale in Japan.

Following Michael as he takes his 'monument to creative failure' to Yokohama, this film is an entertaining portrait of artistic exchange as artists from Japan and beyond crash, shatter and fragment their artistic failures in his giant bin.

As artists queue to condemn their works to what Michael calls 'Landyfill', he reflects on attitudes to the value of art, consumerism and creativity - and the experience of bringing his own work to a new audience.

17
17
Jake and Dinos Chapman
2014-11-05
30

Jake and Dinos Chapman have built an international reputation with their provocative, morally unsettling art. From grotesque childlike mannequins with misplaced genitalia to apocalyptic dioramas of decapitated Nazi soldiers, their work has shocked and challenged audiences around the world.

This film follows the brothers as they prepare for a new show in their home town of Hastings, which will include some new works expected to generate controversy. We see them at work in their London studio, overseeing the painstaking, handcrafted work on their 'hellscape' installations, discussing their defaced Goya prints and new pieces including One Day You Will No Longer Be Loved, a series of old portraits they've sourced from junk shops and given a Chapman Brothers makeover.

We discover who does what in this artistic partnership and hear their views on the criticism they have faced. As they return to Hastings to open the exhibition, we find out how they feel to be bringing their art home.

18
18
Tracey Emin
2015-06-08
30

Best known as the bad girl of the YBA generation, Tracey Emin is now one of the most successful artists working anywhere in the world. This film follows Emin at work in her studio as she prepares for an exhibition in Vienna, where her work is displayed alongside that of Egon Schiele, her artistic hero. In recent years Emin has shifted focus to more figurative work, creating paintings and sculptures that continue to explore her most intimate concerns. She speaks candidly about a life devoted to making art, as well as her ambitions for the future.

19
19
Sue Webster
2015-06-15
30

For years, Sue Webster and Tim Noble were the hippest power couple in the art world. Their punk aesthetic - creating modern sculpture from recycled rubbish - and the art they made out of their personal relationship made them a notorious artistic double act. They recently split, but continue to collaborate. This film follows Sue Webster at work on new projects, including a cook book, painting nude portraits of Tim, and talking frankly and entertainingly about past success and her plans for the future as a solo artist.

20
20
Sir Peter Blake
2015-08-26
30

Often described as the godfather of British pop art, over the past sixty years artist Sir Peter Blake has enjoyed a celebrated career. Famous for his Beatles' Sgt Pepper's album cover, he has produced a vast body of paintings, collages and album covers. In 2015, aged 82, Peter was commissioned to produce his largest work to date, the re-design of a Mersey ferry. In this film, we spend time with Peter at work in his studio and follow the process of the ferry's pop art makeover, from Peter's early drawings to the launch in Liverpool, revealing an iconic British artist still as active today as he ever was.

21
21
Derek Boshier
2015-08-24
30

A day with artist Derek Boshier at his studio as he works on a new painting and reflects on his life and career. Boshier burst onto the British art scene in the sixties as one of the young artists who pioneered the British pop art movement. He studied at the Royal College of Art and starred in Pop Goes the Easel, Ken Russell's seminal BBC film about the pop art scene. Now in his seventies and living and working in LA, Derek remains as energetic and prolific as ever.

22
22
Yinka Shonibare
2015-11-23
30

Best known for 'Nelson's Ship in a Bottle', which appeared on the fourth plinth in Trafalgar Square, Yinka Shonibare MBE is one of Britain's foremost contemporary artists, rising to fame as part of the 'Sensation' generation along with Damien Hirst and Tracey Emin in the early 1990s.

Since then Shonibare has created a unique body of work. Often influenced by his Nigerian origins and combining darkness and humour, his art challenges our ideas about cultural identity and the post-colonial world.

For the last 20 years Shonibare has created a series of distinctive 'mannequin' figures - anonymous, headless and dressed in African batik fabrics. This film follows Shonibare creating his latest figure and talking about his life and career.

23
23
Dennis Morris
2016-03-13
30

Dennis Morris is one of Britain's most successful photographers, whose images of Bob Marley and the Sex Pistols helped define the art of rock photography. He started out taking pictures on the streets of Hackney and his early photography offers a striking documentary portrait of London's black community in the 1960s and 70s.

In the year punk turns 40, and with an exhibition of his work with Public Image Limited opening at the ICA, this film follows Dennis at work, photographing an up-and-coming new punk band. We also follow Dennis back to the places that inspired his early work, and he recounts life on the road with Bob Marley and the Sex Pistols.

24
24
Katie Paterson
2016-05-07
30

Katie Paterson's public artwork, Hollow, will be made out of 10,000 samples of different tree species and unveiled in Bristol in early May. This film follows Katie over a ten-month period as she assembles the wood collection and creates the artwork. Sourced from all around the world, her samples include the oldest tree in the world, a tree that survived a nuclear blast, and many trees that are now extinct. Katie's quest to collect tree samples takes her to an arboretum in Scotland and the national wood collection at Kew, to create an artwork designed to inspire wonder at the evolution of trees through time and the fragility of life on our planet.

25
25
Shirley Hughes
2016-07-18
30

For over five decades, Shirley Hughes has been entertaining young children with her lovingly illustrated picture books. From the adventures of Alfie to the stories of Dave and his favourite toy Dogger, Shirley has created some of our most popular children's books. In 2007, Dogger was voted the nation's all-time favourite illustrated children's book and, aged 89, Shirley shows no signs of slowing down. This programme sees Shirley working on the final page of her latest Alfie book, discussing her love of illustrating, the challenges of coming up with new ideas, and why she has no plans to retire.

26
26
Dougie Wallace
2017-03-17
30

Photographer Dougie Wallace's eye-catching images capture life on the streets of Knightsbridge and Chelsea in all its blinged-up glory - from women dripping in diamonds and designer shopping bags, to men cruising around in gold-plated Lamborghinis.

This film follows Wallace as he finishes Harrodsburg, an acclaimed photography series documenting the super-rich in one of the UK's most wealthy and exclusive postcodes.

The recent winner of a Magnum Award for his work, Dougie's images are bold, confrontational and divisive. But he is unrepentant about his methods and his message: "I'm just showing what's happening, just shining a wee bit of a torch on things, you know? Don't shoot the messenger."

Told at breakneck speed, the film is a rip-roaring, hilarious and provocative portrait one of the world's top street photographers.

27
27
Raqib Shaw
2018-08-13
30

Part of the Big British Asian Summer season, this profile of Raqib Shaw is the first of three new episodes of What Do Artists Do All Day?

Coveted by the world's biggest collectors, Raqib Shaw is an enigmatic art superstar. His baroque paintings, fusing pop kitsch and images from his Kashmiri homeland, have sold for millions.

A flamboyant personality, he works in an extravagant studio squeezed into an old sausage factory in Peckham, south London. He creates his art in an amazing fantasy world resembling a 21st-century version of the Hanging Gardens of Babylon, with thousands of plants, waterfalls, bonsai trees and beehives. The film opens in the dramatic aftermath of a fire in the studio, and with remarkable access, offers a portrait of the art and life of Raqib Shaw.

28
28
Anoushka Shankar
2018-08-14
30

As part of the Big British Asian Summer season, What Do Artists Do All Day? celebrates prominent Asian artists and performers.

In 2017, internationally renowned sitar player Anoushka Shankar was commissioned by the BFI to score Shiraz, a 1920s silent film about the Taj Mahal. This film follows Anoushka at work on the composition, revealing the subtle traditions of Indian film music, and discusses the influence of her father, Ravi Shankar, who created some of his greatest work scoring Indian films. The documentary also explores the remarkable story behind Shiraz and its restoration, ending with Anoushka and her musicians performing the new soundtrack at the premiere of the film.

29
29
Mahtab Hussain
2018-08-15
30

As part of the Big British Asian Summer season, What Do Artists Do All Day? celebrates prominent Asian artists and performers.

Mahtab Hussain is a photographer whose work chronicles the complex experiences of the British Muslim community. His portraits of young, working-class Muslim men were the basis of an acclaimed exhibition and book You Get Me?, exploring questions of masculinity and self-esteem in a series of striking images.

Recently, his work has also focused on the changing identity of British Muslim women. This film follows Mahtab at work on his latest photographic project and hears from some of his subjects.

30
30
Peter Jackson
2018-11-12
30

To mark the centenary of WWI, Peter Jackson, director of The Lord of the Rings trilogy, has produced an acclaimed documentary, They Shall Not Grow Old. Using the latest cutting edge production techniques to restore and colourise original footage from the Imperial War Museum, alongside interviews with servicemen, the film brings to life the soldiers' experiences in unprecedented detail. To accompany the film's BBC broadcast, this special episode of What Do Artists Do All Day follows Jackson at work on the documentary, discussing his motivations for making the film and revealing his own deep personal connection to the war, through his British grandfather who fought at the Somme.

31
31
Frank Bowling's Abstract World
2019-06-10
30

Brenda Emmanus meets abstract artist Frank Bowling, who became the first black Royal Academician in 2005, to coincide with a major retrospective of his work at Tate Britain.
Related News
TVMaze