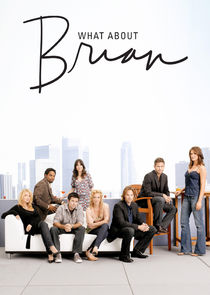 Its taken a lot of soul-searching and a near-death experience, but Brian is finally free of his feelings for Marjorie and returns home, hoping to make things right with Adam and the rest of the group before Adam and Marjories wedding.
Series Overview
Rating
imDb Rating: 7.1 (3,427 Votes)
Metascore: N/A
Plot
From the producers of Lost and Alias and the screenwriter of City of Angels and For Love of the Game comes a contemporary, heartwarming ensemble show about a group of supportive friends in ...
Details
Rated: N/A
Released: 16 Apr 2006
Runtime: 60 min
Genre: Comedy, Drama, Romance
Director: N/A
Writer: Dana Stevens
Actors: Barry Watson, Matthew Davis, Rick Gomez, Rosanna Arquette
Language: English
Country: USA
Awards: N/A
Total Seasons: 2
Previous Episode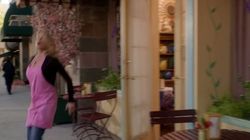 What About Calling All Friends...
Episode 2x19; Mar 26, 2007
Dave and Deena's plans for a secret wedding turns chaotic.
Previous Episodes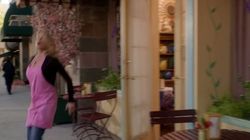 2x19: What About Calling All Friends...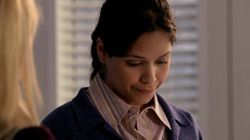 2x18: What About Secret Lovers…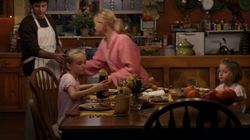 2x17: What About All That Glitters…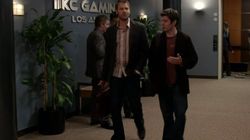 2x16: What About Strange Bedfellows…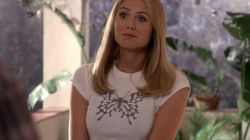 2x15: What About Temptations…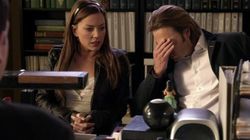 2x14: What About Finding Your Place…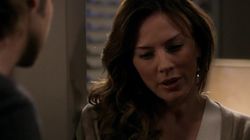 2x13: What About the Lake House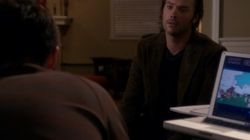 2x12: What About Marjorie...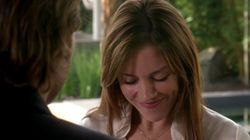 2x11: What About the Exes...

View All Episodes
Cast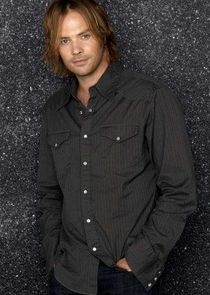 Barry Watson as Brian Davis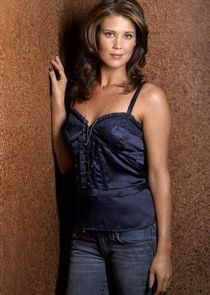 Sarah Lancaster as Marjorie Seaver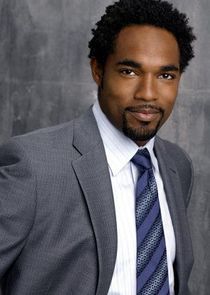 Jason George as Jimmy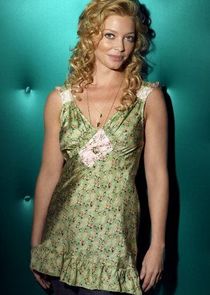 Amanda Detmer as Deena Greco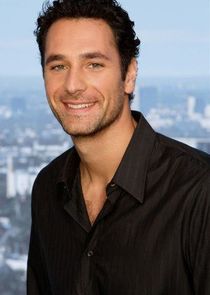 Raoul Bova as Angelo Varzi
Rick Gomez as Dave Greco
View Full Cast
Recent News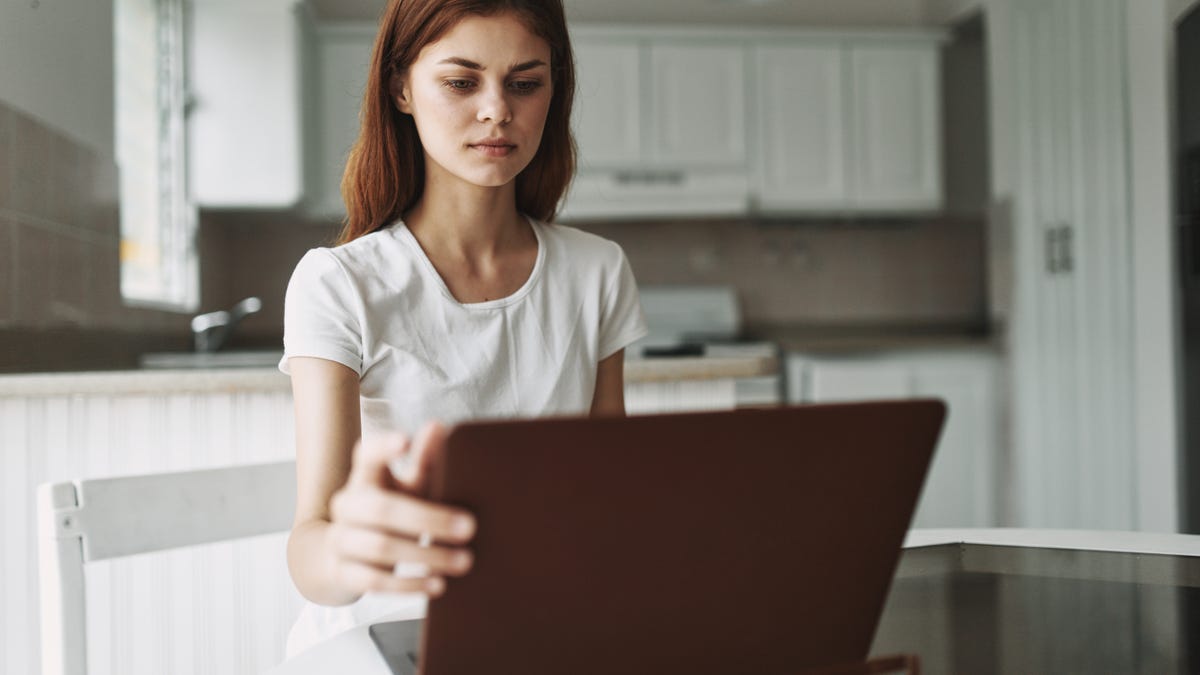 How to Make It Look Like You're Working From Home When You're Not
I've been working from home for a number of years now, and there are few things more satisfying than being able to do your laundry and get work done instead of having to waste your precious evening hours on chores. It's the one silver lining of the coronaviru…
The Morning After: BMW will end production of the i8 soon
Hey, good morning! You look fabulous. E3 is canceled. Due to the extended threat of the coronavirus pandemic, the gaming industry's biggest event of the year isn't happening. Please add it to the canceled event list that includes SXSW and Google I/O. As we me…
Does the Xbox Series X make gaming PCs obsolete?
The Xbox Series X is going to be a beast. On paper, its sheer power blows away most gaming rigs today -- but what does that mean for PC enthusiasts? To be honest, there's still plenty we don't know about the Series X or what the state of PC hardware will be l…
via NewsAPI
View More Related News
Skip to:
Season 1
| Episode No. | No. Overall | Title | Airdate | Runtime | Summary |
| --- | --- | --- | --- | --- | --- |
| 1 | 1 | Pilot | 2006-04-16 | 60 | What about Brian? Of his close-knit group of friends, everyone else has paired off, while Brian has emerged as the last bachelor standing. At 32, regardless of his run of bad luck in matters of the heart, Brian Davis still holds out hope that one day he'll open the door and be blinded by love. However, questions about his fate have been popping up more frequently in his head. The most pressing question is, and it's one that only he can answer, could all of his problems stem from the fact that he is harboring a crush on the picture-perfect Marjorie, his best friend's girl? |
| 2 | 2 | Two in Twenty-Four | 2006-04-17 | 60 | As Brian tries to put his secret feelings for Marjorie aside, Adam and Dave Greco encourage him to live the ultimate single man's dream by hooking up with two different women in 24 hours. Meanwhile, Marjorie experiences mixed feelings when she sees Brian moving on. Deena Greco thinks about the possibilities of an open marriage when she meets a cute divorced dad at her daughter's school, and in their efforts to have a baby, Nic encourages a reluctant Angelo to go to a clinic. |
| 3 | 3 | Moving Day | 2006-04-24 | 60 | The newly-engaged Adam and Marjorie move in together, but pressures at work prevent Adam from helping with the move. He calls on Brian to lend Marjorie a hand, forcing the two into a very uncomfortable situation. Meanwhile, Dave and Brian anxiously await a call from a potential client who could solve their money woes. Nic considers taking fertility shots, and Deena is torn between staying home with her sick child or accepting a date from the cute divorced dad she met at her daughter's school. |
| 4 | 4 | The Importance of Being Brian | 2006-05-01 | 60 | It's Saturday and everyone wants something from Brian, but no one can find him. Brian has decided that he would rather spend the day with his new love, Lisa B. Meanwhile, Nicole, hopped up on her fertility hormone treatments, needs her brother to help her and Angelo with a car problem; Deena and Dave expect Brian to play "Barney" at their daughter's birthday party; Adam, stuck planning the wedding, wants him for some guy time; and Marjorie keeps leaving messages on Brian's phone to talk about their relationship. |
| 5 | 5 | Sex, Lies, and Videotape | 2006-05-08 | 60 | Brian's new girlfriend brings out Marjorie's jealous streak, Dave embarks on a stakeout to follow Deena, and Nicole hides from Angelo that she's on fertility treatments. At the end of the episode, Brian and Marjorie get into a big fight, which Adam witnesses through the window. |
Season 2
| Episode No. | No. Overall | Title | Airdate | Runtime | Summary |
| --- | --- | --- | --- | --- | --- |
| 1 | 6 | What About Second Chances... | 2006-10-09 | 60 | Brian wants a second chance with Marjorie after he returns home 6 months later, just in time for Marjorie and Adam's wedding. But not everyone is thrilled to see him. After the fallout from their open marriage, Deena and Dave attend marriage counseling. |
| 2 | 7 | What About the Wedding... | 2006-10-16 | 60 | Adam and Marjorie's wedding day has arrived, but Brian and the wedding party aren't letting it go by quietly. Nicole gets a unexpected call from her husband Angelo who is still in Italy. The story of how Adam and Brian met Marjorie is told. |
| 3 | 8 | What About Denial... | 2006-10-23 | 60 | Adam is in denial and is mad at Brian at messing up his wedding with Marjorie. |
| 4 | 9 | What About the Fish... | 2006-10-30 | 60 | There are a lot more fish in the sea than just Marjorie, so Ivy makes a bet with Brian and Adam. Either they get over Marjorie and go out on a first date with someone new, or one of them has to pay the $500 bar tab. Deena kicks Dave out of the house and he moves in with Brian. "Zap Monkey" gets into financial trouble and Brian must figure out how to save it. Nicole has her baby shower. Brian attempts to surprise Nicole by having Angelo flown home for the shower, but tragedy strikes. |
| 5 | 10 | What About Angelo's Ashes... | 2006-11-13 | 60 | Everyone attends Angelo's funeral and tries to help Nicole deal with her loss.Zap Monkey is in financial ruin and Brian is forced to reconsider working for his father. Dave and Deena talk more about divorce and Adam is concerned over becoming partner with his firm and the direction his life has taken as his relationship with Heather continues. |
| 6 | 11 | What About What Was Supposed to Be… | 2006-11-20 | 60 | Brian still has misgivings about working for his father. He is told to shadow an established agent...Bridget, whom he is attracted to. Nicole is prescribed Grief Therapy by her doctor. Dave is having a difficult time accepting his new position at KC and Deena thinks about getting a cupcake business going. Adam and Heather continue with their relationship, despite warnings from Jimmy, to a surprising climax. |
| 7 | 12 | What About First Steps… | 2006-12-04 | 60 | Ivy sets up a 'Speed Dating' game at the bar in an attempt to attract more women. Brian, Dave, Jimmy and Bridget all participate. Adam and Heather start to realize that they really don't know each other well enough to be married and consider an annulment. Deena's cupcake business is starting to get off the ground and Nicole assumes partnership and tries to take over the business end. |
| 8 | 13 | What About Secrets… | 2006-12-11 | 60 | Brian is throwing a wedding party for Adam and Heather and still pursuing Bridget. She lets him know she is involved in an 'On Again-Off Again' relationship. Jimmy runs a background check on Heather and finds info Adam knew nothing about. Nicole continues her grief therapy and begins investigating Angelo's fatal crash. Dave and Deena's separation begins to have repercussions with Larissa at her school while Deena continues exploring her relationship with TK. Brian discovers disturbing info regarding the identity of the 'On Again-Off Again' guy. |
| 9 | 14 | What About True Confessions... | 2006-12-18 | 60 | Nicole is anxious to finally have the baby and tries every old wives tale out there to induce labor. Deena and Dave each go out on seperate dates. Deena goes out with her rich client, TK, while Dave goes out with a woman much younger than he is. Brian and Dave cause a lot of problems along with damage at Ivy's bar and they are forces to do community service at a homeless shelter. Brian is very uncomfortable with the fact that Bridget and his father had an affair, and does whatever it takes to avoid her. |
| 10 | 15 | What About the Tangled Web… | 2007-01-08 | 60 | Nicole made the mistake of telling both Dave and Deena that they would go with her when she goes into labor. The trip to the hospital is filled with nothing but arguing and bickering. Michael takes everyone from his real estate company away on a little retreat, which draws Bridget and Brian closer. After visiting Heather at work, Adam makes it clear that he wants to her to stop striping. |
| 11 | 16 | What About the Exes... | 2007-01-15 | 60 | Brian and Bridget take some time to get to know each other better and talk about their Exes. But Brian isn't totally honest with Bridget, because he fails to tell her about Marjorie, who has since returned back home. Dave and Deena discover something about their one year old daughter, which leads to someone from their past coming to town. To help promote Deena's cupcake business, Nicole sets up a photo shoot. Heather and Adam are forced to deal with an old client of hers that just won't go away. |
| 12 | 17 | What About Marjorie... | 2007-01-22 | 60 | Marjorie's return causes all kinds of problems and conflicts amongst the new couples. Heather knew she was the second choice for Adam, but didn't feel like it until Marjorie came back. Brian, who normally dumps his flings around the sixth week, is celebrating his sixth week anniversary with Bridget. Nicole is on the hunt for a nanny, but she seems to find something wrong with each one of them. |
| 13 | 18 | What About the Lake House | 2007-01-29 | 60 | Now that Brian's father must sell his lake house, Brian invites the gang there one last time for a weekend getaway. He hopes to make Bridget (Krista Allen) feel more like a part of the group of friends. Meanwhile Dave and Deena grapple with making the decision about their daughter's ear surgery, and Adam tries to figure out his feelings for Heather (Rachelle Lefevre) and Marjorie. |
| 14 | 19 | What About Finding Your Place… | 2007-02-12 | 60 | Now that both Brian and Bridget have lost their real estate jobs and she has lost her condo, she moves into Brian's apartment, where he has taken a job as the building manager. Brian helps two extremely attractive women, Laura (Jessica Szohr) and Stephanie (Stacy Keibler), move into the apartment downstairs. Meanwhile, Deena and Dave discuss whether he should move back home to help with their daughter's ear surgery recovery, Nicole fantasizes about Jamie (Tom Parker), her "manny," and now that he's separated, Adam takes a vow of celibacy. |
| 15 | 20 | What About Temptations… | 2007-02-19 | 60 | Dave's new boss (guest star Tiffani Thiessen) turns out to be his former intern; Brian's downstairs neighbors convince him to let them use his apartment for a party when Bridget is away on business. Nicole has an erotic dream about her manny. Dave decides that it's time to move back home, but only to the guest room. |
| 16 | 21 | What About Strange Bedfellows… | 2007-03-05 | 60 | Brian continues to wonder if his relationship with Bridget is right for him. Dave feels left out when Natasha asks only Brian to make a presentation to Japanese clients. Adam goes out on a date with Brian's neighbor Stephanie. |
| 17 | 22 | What About All That Glitters… | 2007-03-12 | 60 | Everything looks all glittery on the surface, until you look deeper. Adam and Nicole are dealing with the aftermath of their sleeping together. They promised to keep it between them, but word gets out about it. Dave finds out that Brian was named the new manager, and it could be enough to end their friendship. No one knows about Deena and Dave reconciliation, not even Deena's mother who comes for a visit. Brian is asked on two dates by both of his downstairs neighbors. He accompanies Stephanie to a movie premiere and ends up sharing a kiss with her. The gang visits Jimmy and Ivy's house for the first time. |
| 18 | 23 | What About Secret Lovers… | 2007-03-19 | 60 | Everyone seems to have secret lovers and must make decisions accordingly. Dave and Deena receive their divorce papers and they struggle with the decision on whether or not to sign them. Now that a picture of Brian and Stephanie kissing has made the tabloids, Stephanie asks her roommate Laura to act as Brian's date to a Hollywood party with her. Natasha wants a relationship with Adam and will stop at nothing less. Deena is having troubles with her cupcake business, until Nicole comes up with a plan to bring in more customers. |
| 19 | 24 | What About Calling All Friends... | 2007-03-26 | 60 | Dave and Deena's plans for a secret wedding turns chaotic. |
Series Cast
| | | | |
| --- | --- | --- | --- |
| | Barry Watson | as Brian Davis | |
| | Sarah Lancaster | as Marjorie Seaver | |
| | Jason George | as Jimmy | |
| | Amanda Detmer | as Deena Greco | |
| | Raoul Bova | as Angelo Varzi | |
| | Rick Gomez | as Dave Greco | |
| | Matthew Davis | as Adam Hillman | |
| | Rosanna Arquette | as Nicole Varzi | |
| | Amanda Foreman | as Ivy | |
Related News
TVMaze