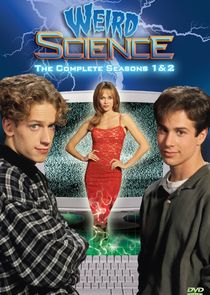 Weird Science is a show based on the 1985 John Hughes movie of the same name. High school geeks Wyatt Donnelly and Gary Wallace create their dream girl, a magical genie named Lisa, on Wyatt's computer. Having a genie leads up to five seasons of unique adventures for the guys.
Series Overview
Rating
imDb Rating: 6.8 (3,092 Votes)
Metascore: N/A
Plot
Gary Wallace and Wyatt Donnelly create their dream woman, Lisa, on their computer. Lisa has extraordinary powers and can grant the boys their wishes for short periods of time.
Details
Rated: N/A
Released: 05 Mar 1994
Runtime: 30 min
Genre: Comedy, Sci-Fi
Director: N/A
Writer: Alan Cross, Tom Spezialy
Actors: Michael Manasseri, John Asher, Lee Tergesen, Vanessa Angel
Language: English
Country: USA
Awards: N/A
Total Seasons: 5
Previous Episode
WS4
Episode 5x18; Jul 25, 1998
Previous Episodes 5x18: WS4 5x17: Genie Junior 5x16: Night of the Swingin' Steves 5x15: Wicked Wish 5x14: School Spirits 5x13: Magic Comet Ride 5x12: The Genie Detective 5x11: I, Chettus 5x10: Stalag 16

View All Episodes
Cast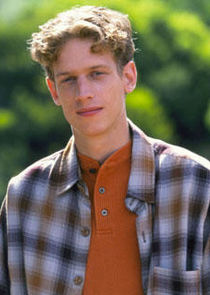 John Asher as Gary Wallace
Vanessa Angel as Lisa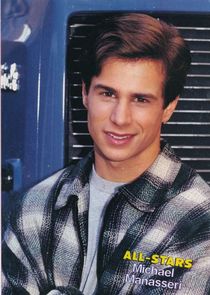 Michael Manasseri as Wyatt Donnelly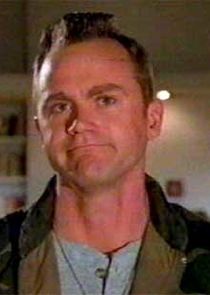 Lee Tergesen as Chett Donnelly
View Full Cast
Skip to:
Season 1
| Episode No. | No. Overall | Title | Airdate | Runtime | Summary |
| --- | --- | --- | --- | --- | --- |
| 1 | 1 | She's Alive | 1994-03-05 | 25 | |
| 2 | 2 | Universal Remote | 1994-03-12 | 25 | |
| 3 | 3 | Cyrano DeBrainiac | 1994-03-19 | 25 | |
| 4 | 4 | Magnifico Dad | 1994-03-26 | 25 | |
| 5 | 5 | The Feminine Mistake | 1994-04-09 | 25 | |
| 6 | 6 | Airball Kings | 1994-04-16 | 25 | |
| 7 | 7 | Party High, USA | 1994-04-23 | 25 | |
| 8 | 8 | One Size Fits All | 1994-04-30 | 25 | |
| 9 | 9 | Keeps on Tickin | 1994-05-07 | 25 | |
| 10 | 10 | Mr. President | 1994-05-14 | 25 | |
| 11 | 11 | Fatal Lisa | 1994-05-21 | 25 | |
| 12 | 12 | Killer Party | 1994-05-28 | 25 | |
| 13 | 13 | Sex Ed | 1994-06-04 | 25 | |
Season 2
| Episode No. | No. Overall | Title | Airdate | Runtime | Summary |
| --- | --- | --- | --- | --- | --- |
| 1 | 14 | Lisa's Virus | 1994-08-06 | 25 | |
| 2 | 15 | The Bazooka Boys | 1994-08-13 | 25 | |
| 3 | 16 | The Most Dangerous Wish | 1994-08-20 | 25 | |
| 4 | 17 | Wyatt Erectus | 1994-08-27 | 25 | |
| 5 | 18 | Tale of Two Lisas | 1994-09-10 | 25 | |
| 6 | 19 | Nightmare on Chett St. | 1994-09-17 | 25 | |
| 7 | 20 | Magic for Beginners | 1994-09-24 | 25 | |
| 8 | 21 | Copper Top Girl | 1994-10-01 | 25 | |
| 9 | 22 | Switched at Birth | 1994-10-08 | 25 | |
| 10 | 23 | Camp Wannabe | 1994-10-15 | 25 | |
| 11 | 24 | Circuit Courtship | 1994-10-22 | 25 | |
| 12 | 25 | Chett Reborn | 1994-10-29 | 25 | |
| 13 | 26 | Unplugged | 1994-11-05 | 25 | |
Season 3
| Episode No. | No. Overall | Title | Airdate | Runtime | Summary |
| --- | --- | --- | --- | --- | --- |
| 1 | 27 | Earth Boys Are Easy | 1995-04-08 | 25 | |
| 2 | 28 | Horseradish | 1995-04-15 | 25 | |
| 3 | 29 | Grampira | 1995-04-22 | 25 | |
| 4 | 30 | Rock Hard Chett | 1995-04-29 | 25 | |
| 5 | 31 | Lucky Suit | 1995-05-06 | 25 | |
| 6 | 32 | Gary Wallace: Boy Reporter | 1995-05-13 | 25 | |
| 7 | 33 | Hot Wheels | 1995-05-27 | 25 | |
| 8 | 34 | Bikini Camp Slasher | 1995-06-03 | 25 | |
| 9 | 35 | What Genie? | 1995-06-10 | 25 | |
| 10 | 36 | Sci-Fi Zoned | 1995-06-17 | 25 | |
| 11 | 37 | The Wyatt Brief | 1995-06-24 | 25 | |
| 12 | 38 | Free Gary | 1995-07-01 | 25 | |
| 13 | 39 | Quantum Wyatt | 1995-07-15 | 25 | |
| 14 | 40 | Fly Boy | 1995-07-22 | 25 | |
| 15 | 41 | Teen Lisa | 1995-07-29 | 25 | |
| 16 | 42 | Dead Can Dance | 1995-08-05 | 25 | |
| 17 | 43 | The Legend of Red Brick Wallace | 1995-08-12 | 25 | |
| 18 | 44 | Spies 'R' Us | 1995-09-09 | 25 | |
Season 4
| Episode No. | No. Overall | Title | Airdate | Runtime | Summary |
| --- | --- | --- | --- | --- | --- |
| 1 | 45 | Searching for Boris Karloff [a.k.a. She's Alive II] | 1996-01-06 | 25 | |
| 2 | 46 | Men in Tights | 1996-01-13 | 25 | |
| 3 | 47 | Puppet Love | 1996-01-20 | 25 | |
| 4 | 48 | Chett-A-Nator | 1996-01-27 | 25 | |
| 5 | 49 | Phantom Scampi | 1996-02-03 | 25 | |
| 6 | 50 | Grumpy Old Genie | 1996-02-10 | 25 | |
| 7 | 51 | Funhouse of Death | 1996-02-24 | 25 | |
| 8 | 52 | It Takes a Geek | 1996-03-02 | 25 | |
| 9 | 53 | Slow Times at Farber High | 1996-03-09 | 25 | |
| 10 | 54 | Chett World | 1996-03-16 | 25 | |
| 11 | 55 | By the Time We Got to Woodstock | 1996-03-23 | 25 | |
| 12 | 56 | You'll Never Eat Brains in This Town Again | 1996-03-30 | 25 | |
| 13 | 57 | Demon Lisa | 1996-04-06 | 25 | |
| 14 | 58 | Cyborg Sam I Am | 1996-04-13 | 25 | |
| 15 | 59 | It's a Wonderful Life... Without You | 1996-04-27 | 25 | |
| 16 | 60 | Lisa's Childhood Memories | 1996-05-04 | 25 | |
| 17 | 61 | Lisarella | 1996-05-11 | 25 | |
| 18 | 62 | Family Affair | 1996-05-18 | 25 | |
| 19 | 63 | Gary and Wyatt's Bloodsucking Adventure | 1996-06-01 | 25 | |
| 20 | 64 | It's a Mob, Mob, Mob, Mob World | 1996-06-15 | 25 | |
| 21 | 65 | Strange Daze | 1996-06-22 | 25 | |
| 22 | 66 | Community Property | 1996-06-29 | 25 | |
| 23 | 67 | Master Chett | 1996-07-06 | 25 | |
| 24 | 68 | Pirates! | 1996-07-13 | 25 | |
| 25 | 69 | Swallow 13 | 1996-08-03 | 25 | |
| 26 | 70 | Strangers in Paradise | 1996-08-10 | 25 | |
Season 5
| Episode No. | No. Overall | Title | Airdate | Runtime | Summary |
| --- | --- | --- | --- | --- | --- |
| 1 | 71 | I Dream of Gene | 1997-01-05 | 25 | |
| 2 | 72 | Girl Talk | 1997-01-12 | 25 | |
| 3 | 73 | Boys on the Hide | 1997-01-19 | 25 | |
| 4 | 74 | Gary Had a Little Cram | 1997-01-26 | 25 | |
| 5 | 75 | Forbidden Janet | 1997-02-02 | 25 | |
| 6 | 76 | Man's Best Friend | 1997-02-09 | 25 | |
| 7 | 77 | Show Chett | 1997-02-16 | 25 | |
| 8 | 78 | Bee In There | 1997-02-23 | 25 | |
| 9 | 79 | Future Bride | 1997-03-07 | 25 | |
| 10 | 80 | Stalag 16 | 1997-03-14 | 25 | |
| 11 | 81 | I, Chettus | 1997-03-21 | 25 | |
| 12 | 82 | The Genie Detective | 1997-04-11 | 25 | |
| 13 | 83 | Magic Comet Ride | 1998-07-11 | 25 | |
| 14 | 84 | School Spirits | 1998-07-11 | 25 | |
| 15 | 85 | Wicked Wish | 1998-07-18 | 25 | |
| 16 | 86 | Night of the Swingin' Steves | 1998-07-18 | 25 | |
| 17 | 87 | Genie Junior | 1998-07-25 | 25 | |
| 18 | 88 | WS4 | 1998-07-25 | 25 | |
Series Cast
| | | | |
| --- | --- | --- | --- |
| | John Asher | as Gary Wallace | |
| | Vanessa Angel | as Lisa | |
| | Michael Manasseri | as Wyatt Donnelly | |
| | Lee Tergesen | as Chett Donnelly | |
Related News
TVMaze