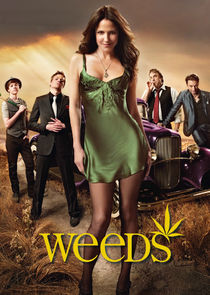 Weeds is a comedy/drama/satire based around an american widow (Nancy Botwin) with 2 children who begins selling cannabis for financial gain after the death of her husband. Her family become involved in more and more illegal activities as the show progresses.
Series Overview
Rating
imDb Rating: 7.9 (98,362 Votes)
Metascore: N/A
Plot
When a suburban mother turns to dealing marijuana in order to maintain her privileged lifestyle after her husband dies, she finds out just how addicted her entire neighborhood already is.
Details
Rated: TV-MA
Released: 07 Aug 2005
Runtime: 28 min
Genre: Comedy, Crime, Drama
Director: N/A
Writer: Jenji Kohan
Actors: Mary-Louise Parker, Hunter Parrish, Alexander Gould, Kevin Nealon
Language: English, Spanish
Country: USA
Awards: Won 1 Golden Globe. Another 14 wins & 95 nominations.
Total Seasons: 8
Previous Episode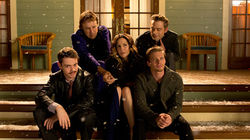 It's Time (2)
Episode 8x13; Sep 16, 2012
It's Part 2 of the WEEDS series finale. The Botwins (and Doug!) are at a crossroads. How will it all end?
Previous Episodes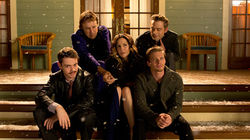 8x13: It's Time (2)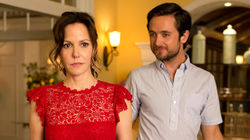 8x12: It's Time (1)


8x11: God Willing and the Creek Don't Rise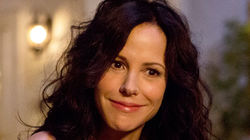 8x10: Threshold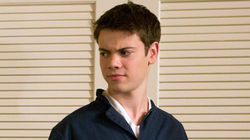 8x9: Saplings


8x8: Five Miles from Yetzer Hara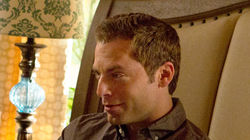 8x7: Unfreeze


8x6: Allosaurus Crush Castle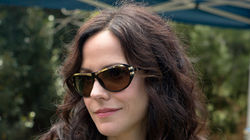 8x5: Red in Tooth and Claw

View All Episodes
Cast
Hunter Parrish as Silas Botwin
Mary-Louise Parker as Nancy Botwin
Alexander Gould as Shane Botwin
Justin Kirk as Andy Botwin
Kevin Nealon as Doug Wilson
Andy Milder as Dean Hodes
View Full Cast
Recent News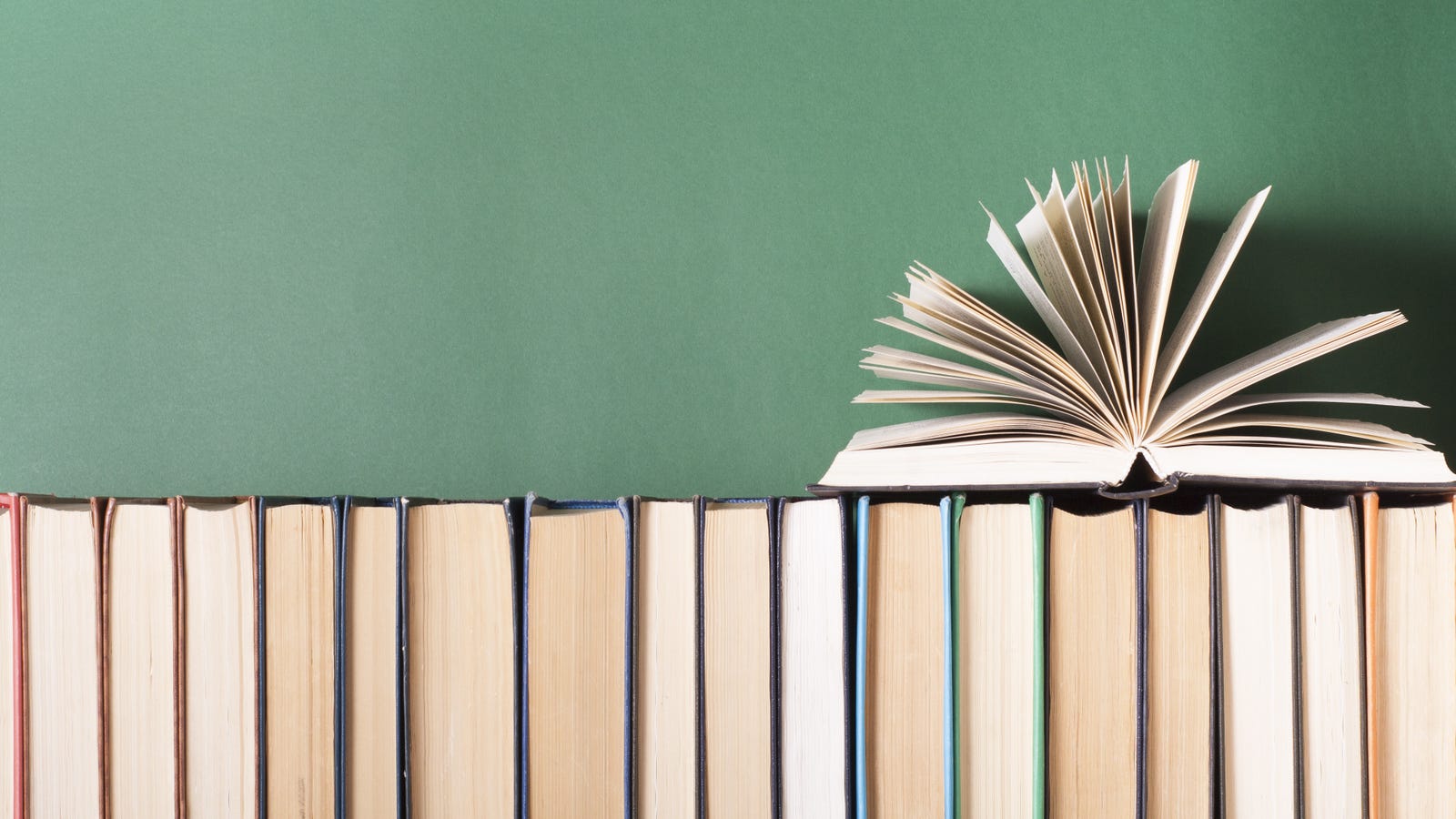 'Vacay' Is Now a Real Word, According to Merriam-Webster
Merriam-Webster is at it again, adding hundreds of new words to its English dictionary, a process it refers to as "a happy fact of life for a living language." We happen to share in their excitement over new words. It is a happy fact, after all, that they've …
The forgotten pioneers of computer animation
Everyone remembers ReBoot. It's hard to forget the show's lead character -- a bright blue 'guardian' named Bob -- and his fight to protect a city inside a computer. The computer-animated series premiered in September 1994, months before Pixar stunned theaterg…
FarmWise and its weed-pulling agribot harvest $14.5M in funding
Automating agriculture is a complex proposition given the number and variety of tasks involved, but a number of robotics and autonomy companies are giving it their best shot. FarmWise seems to have impressed someone — it just raised $14.5 million to continue …
via NewsAPI
View More Related News
Skip to:
Season 1
| Episode No. | No. Overall | Title | Airdate | Runtime | Summary |
| --- | --- | --- | --- | --- | --- |
| 1 | 1 | You Can't Miss the Bear | 2005-08-07 | 30 | In the series opener we meet Nancy Botwin, a recently widowed suburban soccer mom who's dealing pot to make ends meet; Nancy flips out when she discovers Josh, one of her competitors, is dealing to 10 year-olds at her youngest son's school, but she soon discovers a bigger skeleton in Josh's closet; Nancy is stunned when Quinn, her rival Celia's 15 year old daughter, asks her permission to have sex with her 15 year old son, Silas; Celia thinks her Nanny-Cam is the perfect solution to keep the kids celibate, but she ends up seeing much more than she bargained for. |
| 2 | 2 | Free Goat | 2005-08-15 | 30 | Nancy is having serious money problems, so Doug, her accountant and best customer, suggests she set up a "front business"; meanwhile Nancy has to give Heylia her SUV and her wedding ring as collateral for more supply; Celia sends Quinn away to boarding school because of what she captured on the nanny-cam, making Silas miserable; Shane watches an old video of his Dad from his 10th birthday; Celia pays Dean back for humiliating her, then she confronts Helen, the tennis pro. |
| 3 | 3 | Good Shit Lollipop | 2005-08-22 | 30 | Nancy discovers that a government-sanctioned, boutique "cannabis club" is seriously cutting into her distribution, so she totally upgrades her product from Heylia and gets innovative to compete; Celia discovers that Isabelle has a secret chocolate stash, so she sabotages it, with humiliating results for her 11 year old; Isabelle discovers the reason for her accident at school, so she finds a way to even the score with her mother; Silas is fascinated with Megan, the deaf girl who is rumored to give good oral, but she resists his advances; a mountain lion has the entire community of Agrestic on edge, prompting Shane to take bold action. |
| 4 | 4 | Fashion of the Christ | 2005-08-29 | 30 | Judah's brother Andy shows up, turning Nancy's household and her "business" upside down; Shane gets busted for selling Uncle Andy's sacrilegious T-shirts at his school; Silas and Megan contemplate the next level of their relationship; Andy finds out about Nancy's pot business, and offers to help; a wayward airplane drops a load of cargo onto the Hodes' house, but Celia drops a bigger bombshell of her own. |
| 5 | 5 | Lude Awakening | 2005-09-05 | 30 | Celia's cancer diagnosis has totally changed her priorities, so that now her friends think she's weird; Nancy is totally shaken after surviving a drive-by shooting at Heylia's; Andy wants in on Nancy's business, but brain cell 1 and brain cell 2 can't seem to keep him out of trouble; Silas dumps Megan, then instantly regrets it; Shane gets sent to the school counselor for writing a violent gangsta rap about Devon Winsler. |
| 6 | 6 | Dead in the Nethers | 2005-09-12 | 30 | Nancy closes the deal on the location for her cover business; Nancy, Celia, and Conrad go out to a club, where Celia gets stricken with Jungle Fever; Shane's "terrorist video" causes Nancy some concern; Megan drops by to give Silas a very personal message; Andy has to go to NA because of his arrest, where he meets Sharon, whom he talks into becoming his sponsor; acting on a tip from Doug's housekeeper, Serena, Lupita searches for, then stumbles upon Nancy's stash; being without Judah begins to take its toll on Nancy. |
| 7 | 7 | Higher Education | 2005-09-19 | 30 | While visiting a college campus looking for a tutor for Silas, Nancy spots a golden opportunity to expand her business; while Celia is recovering from her mastectomy, her judgmental mother shows up; Shane has a new friend named Max, and Andy discovers that Max's mom is a biter; Heylia gives Nancy some tips on how to stay out of jail; someone attacks Nancy's SUV with pennies while she is on campus. |
| 8 | 8 | The Punishment Light | 2005-09-26 | 30 | The unveiling of Judah's headstone brings out the worst in everyone; Shane bites his opponent's foot in a Karate tournament match, but the boy's dad and Nancy still manage to hit it off; while the family is away at the tournament, Andy and Doug shoot up the house trying to catch a rat; Celia and Dean take advantage of a day by themselves to hash out their marital issues; Nancy finally finds out who's been threatening her with pennies, but their dramatic confrontation takes an unexpected twist. |
| 9 | 9 | The Punishment Lighter | 2005-10-03 | 30 | |
| 10 | 10 | The Godmother | 2005-10-10 | 30 | The episode title aptly describes the first season finale, as Nancy, Conrad, Alejandro, Doug, Dean, Sanjay, and Andy decide to corner the market on the weed business; Nancy finds out who helped her out with the security guard; Nancy also discovers that Silas knows exactly what she's been up to; Celia freaks out when she catches Isabelle and her new playmate kissing; Heylia's daughter, Vaneeta, finally has her baby; Nancy finally responds to Peter's invitation, but when she finds out what he does for a living, she wishes she hadn't. |
Season 2
| Episode No. | No. Overall | Title | Airdate | Runtime | Summary |
| --- | --- | --- | --- | --- | --- |
| 1 | 11 | Corn Snake | 2006-08-14 | 30 | The second season opens where the first season left off...Nancy Botwin, the suburban soccer mom who also happens to be the Queen of Weed in her community, has just discovered that the new man in her bed is a bona fide DEA agent, complete with gun and badge! When Conrad hears the news, he threatens to pull the plug on their deal and their friendship; In order to get into the growing business, Nancy must sell the bake shop, but a sale won't net enough cash; Silas' disrespect is getting on Nancy's nerves; Andy attempts to get into rabbinical school to avoid getting sent to Iraq; Celia, who is pissed off at Doug, decides to run for his seat on the city council; Sanjay finds a way to help Nancy with her bake-shop problem. |
| 2 | 12 | Cooking with Jesus | 2006-08-21 | 30 | Nancy tries to make her business plan work without Conrad; Conrad tries to find investors for his own plan, but there are no takers; Silas wants to follow Megan to Princeton; Nancy breaks things off with Peter; at a grower's convention, Andy finds the inspiration he needs for a rabbinical school essay; Celia's family boycotts her campaign photo op; Nancy finds out the real reason why Peter won't take 'No' for an answer. |
| 3 | 13 | Last Tango in Agrestic | 2006-08-28 | 30 | Nancy literally loses her lunch when she realizes that Peter knows she is a drug dealer, but Peter assures her that he's OK with it; Shane has clogged up the plumbing in the house with his tube socks, so Andy has a talk with him about how to better dispose of his "man juice"; speaking of man juice, 1 condom + 1 safety pin = Silas' plan to keep Megan from going away to Princeton; Celia enrolls Isabelle in Boot Camp to get her ready for Fat Camp this summer, but when asked to participate, Celia pulls a muscle she hasn't used in quite a while; later, Celia finally talks Nancy into helping her with her campaign; Peter does something with Nancy in Las Vegas that proves beyond a doubt that she can trust him with her secrets. |
| 4 | 14 | A.K.A the Plant | 2006-09-04 | 30 | Nancy and the gang go full speed ahead with their growing business; Dean loses his job at his law firm; Celia is mortified when Isabelle is approached to do modeling for a plus-sized-kids' clothing line; Uncle Andy takes Shane to a massage parlor; Armenian growers give Nancy a not-so-welcome to the neighborhood; Nancy's jaw drops when she hears Silas' and Megan's news. |
| 5 | 15 | Mrs. Botwin's Neighborhood | 2006-09-11 | 30 | Nancy asks an ambivalent Peter to help her with the Armenian neighbors; much to Celia's chagrin, Isabelle is a hit with the Huskaroo Clothing folks; Celia and Nancy get into a tiff over their one-sided friendship; Andy gets called onto the carpet over Shane's massage parlor visit; Megan and her family make a decision that devastates Silas; a late-night raid in the neighborhood sends Sanjay and Andy into a panic. |
| 6 | 16 | Crush Girl Love Panic | 2006-09-18 | 30 | Nancy buys Silas a car to help take his mind off Megan; Isabelle cuts Celia out of her management camp; Andy finally gets Yael into bed, but definitely not the way he intended; Shane likes a girl in his debate club, but doesn't know how to show it; Vaneeta is not happy with Heylia's relationship with Joseph; Conrad is not happy with Nancy's relationship with Peter, forcing Nancy to make a risky move. |
| 7 | 17 | Must Find Toes | 2006-09-25 | 30 | Nancy rides Silas about getting a job, but she does not like the profession he chooses; an accident with a stray pit bull means that Andy doesn't need to stay in Rabinnical school to avoid being sent to Iraq; a clerical error by Dean causes Doug to lose the election to Celia; Shane wants to quit the debate team to avoid talking to Gretchen; Councilwoman Hodes wants to make Agrestic a Drug Free Zone. |
| 8 | 18 | MILF Money | 2006-10-02 | 30 | The growing business is very good for Nancy and the Gang, as all of Agrestic seems to want the new "MILF Weed"; Heylia finds out that Conrad is responsible for the new flavor on the street, and she reluctantly becomes a customer; when Celia closes a dog park in her attempt to make Agrestic drug free, she makes more enemies than friends; a visit by Celia to Shane's and Isabelle's school gives Shane a chance to impress Gretchen, but at Celia's expense; Nancy is torn when Peter reveals to her that a friend is about to get squeezed. |
| 9 | 19 | Bash | 2006-10-09 | 30 | Nancy spoils Peter's bust by warning Heylia, which does not go over well with Peter; Nancy and her family plan a birthday party for Judah; a bored Doug starts helping Celia get the hang of city politics, but things between them get even more interesting; Shane and Gretchen are officially an item; the family party is spoiled when everyone finds out that Nancy is married to a DEA Agent. |
| 10 | 20 | Mile Deep and a Foot Wide | 2006-10-16 | 30 | Despite helping Heylia avoid being jailed by the DEA, Heylia still makes Nancy and Conrad pay a price for shutting down her business; Nancy and Conrad decide it might be best to cut and run; Celia and Doug's affair threatens to consume both of their marriages; the arrival in town of an old flame from Alaska further complicates Andy's already screwed-up life; Nancy invites Peter over for dinner with her family, but by the end of the evening everyone's true feelings are revealed. |
| 11 | 21 | Yeah, Just Like Tomatoes | 2006-10-23 | 30 | Nancy and Peter's relationship falls apart, and he demands that she and Conrad liquidate and pay him; Nancy and Conrad, however, make different plans of their own; Celia's Drug Free Agrestic initiative fails when all of her signs and cameras are stolen; Celia tells Dean about her affair with Doug, but she ends up out in the cold when Doug doesn't hold up his end of the deal; Nancy tries to communicate with Silas with an ax to his bedroom door, revealing lots of signs and cameras, but no Silas. |
| 12 | 22 | Pittsburgh | 2006-10-30 | 30 | "Pittsburgh" is no doubt where Nancy wishes she was by the end of this the second season finale. It was supposed to be a simple transaction: Nancy and Conrad sell all of their MILF Weed supply to U-turn, hand the money over to Peter, then walk away; but thanks to her oldest son, Silas, an unanticipated double-cross, and a surprise visit from the Armenians, let's just say things are NOT going according to plan. Elsewhere, Shane delivers the most profane elementary school commencement address ever; Doug and Dean get into a smack-down at the graduation party over Celia; speaking of Celia, with her life falling apart, she devotes her energy to finding out who stole her cameras and signs; Kat can't talk Andy into running away with her to Paraguay, so she takes Shane with her instead(!); Silas leaves a big surprise for Nancy in her safe; but he's the one who's surprised when Celia finally catches up with him. |
Season 3
| Episode No. | No. Overall | Title | Airdate | Runtime | Summary |
| --- | --- | --- | --- | --- | --- |
| 1 | 23 | Doing the Backstroke | 2007-08-13 | 30 | Part One of the 3rd Season Opener picks up where season 2 left off: Nancy is staring down the barrel of five guns as she desperately tries to find her drugs to salvage her deal-gone-wrong and/or survive. Silas' run-in with Celia and the police causes his car, with its precious cargo, to fall into the wrong hands; U-turn buys Nancy's debt from the Armenians, meaning she has to deal with him now; Kat abandons Shane at a diner, but at least she leaves him the van; Celia does something for Nancy's own good that may kill her - literally. |
| 2 | 24 | A Pool and His Money | 2007-08-20 | 30 | In part 2 of the third season opener, Nancy's plan to salvage her pot from the pool fails, so she turns to the only person who can help her; Nancy and Heylia have it out over the Armenians' involvement in her deal; a surprise visit to her old house shows Celia how little she is missed; Andy continues his desperate search for Shane; Heylia bails out Conrad, but leaves Nancy still on the hook with U-turn. |
| 3 | 25 | The Brick Dance | 2007-08-27 | 30 | Nancy has a family meeting where everyone tries to figure out how to come up with the money she owes U-Turn. At the bank Celia learns that Isabel is her greatest asset, a cash cow, and that she needs to improve her mother-daughter relationship. Andy learns that having lost two toes is not enough to get him a release from military service. Nancy goes to Doug and tells him to sell all her remaining stocks and bonds, but he tells that everything was sold when Nancy needed money for opening the bakery. She's broke. Uh-oh. |
| 4 | 26 | Shit Highway | 2007-09-03 | 30 | Nancy explores other ways of making a living, including getting a real job, while Silas performs his community service, Celia's dismayed to realize that Sullivan will need Doug's city council vote, and Andy has trouble with his military duties. |
| 5 | 27 | Bill Sussman | 2007-09-10 | 30 | U-turn continues to drag Nancy deeper into his world; Sullivan courts Doug and Celia for support of his plans; Andy goes to strange lengths to hide from the military; Nancy puts Shane in a summer school program in Majestic; Nancy reluctantly lets Silas sell for her, but he does well; Conrad and Heylia seem to have their own mysterious plan for getting rid of U-turn. |
| 6 | 28 | Grasshopper | 2007-09-17 | 30 | U-turn is determined to groom Nancy as his lieutenant, while kicking Marvin to the curb; Doug's jealousy is in full bloom as Sullivan courts Celia; Sullivan asks Nancy to throw a party for Agrestic's movers & shakers, leaving her to figure out what to do with U-turn's trunk; while doing community service at a senior center, Silas meets Tara, who has a very interesting way of getting close to Jesus; an exercise run into the hills reveals a vulnerability in U-turn, and Marvin takes advantage of it. |
| 7 | 29 | He Taught Me How to Drive By | 2007-09-24 | 30 | With U-Turn finally out of the way, and Marvin taking over the business, Nancy finds a way to clear herself from debt. |
| 8 | 30 | The Two Mrs. Scottsons | 2007-10-01 | 30 | While secretly attending Peter's funeral, Nancy becomes very interested in Peter's ex-wife; Andy uses his foot injury as a way into the fetish porn world; Celia is still self-conscious after her reconstructive surgery; Shane and Isabel bond; the two Mrs. Scottsons finally meet face-to-face. |
| 9 | 31 | Release the Hounds | 2007-10-08 | 30 | After a rocky start, Nancy befriends Valerie; while riding his bike, Dean is forced off the road and ends up in the hospital; because of Dean's accident, Celia has to cool things off with Sullivan; Doug declares war on Sullivan over his canceled golf membership; Silas talks Nancy into letting Tara sell for her; Nancy talks Conrad into taking Silas under his wing; the day comes to celebrate the merger of Agrestic and Majestic, but Doug's vengeful act gives him his own reason to celebrate. |
| 10 | 32 | Roy Till Called | 2007-10-15 | 30 | Nancy gets a surprise call from the DEA - to give her Peter's pension and insurance money; Nancy is torn between giving the money to Valerie or bailing Doug out of the mess he has made through his creative accounting; Dean is enjoying making Celia's life miserable as she is forced to take care of him; Conrad continues to teach Silas the growing business; Nancy's friendship with Valerie hits the skids when Valerie finds out about the insurance money; an unannounced visit to Sullivan's office by Celia reveals something shocking to her about his relationship with Nancy. |
| 11 | 33 | Cankles | 2007-10-22 | 30 | Valerie hires a private detective to spy on Nancy; after seeing Nancy and Sullivan together, Celia is determined to find out about "Aguatecture"; Doug and his fellow Agrestic council members lose their jobs; Silas finds out Tara is seeing other guys; Shane installs a surveillance system, just in time to catch a spy at work; Nancy finds out that Celia knows way too much about her business. |
| 12 | 34 | The Dark Time | 2007-10-29 | 30 | Knowing what she knows and facing a mountain of bills, Celia wants "in" on Nancy's business; a fire marshal inspection causes a small panic at the grow house as Conrad decides to move it; Andy has a thing for a biker chick, but the chick's brother has a deal to offer Nancy; at a vulnerable moment, Conrad and Nancy connect at a new level. |
| 13 | 35 | Risk | 2007-11-05 | 30 | Doug tries to hide the stolen Majestic Church cross at Nancy's house; Nancy tries to do business with Andy's biker friends; after getting her revenge on Sullivan, Celia officially crosses over to the dark side; Silas and Tara reconcile, but later he gets beaten up; Shane adopts a troubling way of coping with his fears. |
| 14 | 36 | Protection | 2007-11-12 | 30 | After Silas' run-in with the Bikers, Nancy seeks protection from the Mexicans, but at a steep price; Celia seeks help from Doug to launder her money; Shane continues to see his Dad, although he's dead; while doing aerial thermal scans, the DEA makes a potentially disastrous discovery for the gang; Guillermo's idea of protection may spell disaster for the whole town. |
| 15 | 37 | Go | 2007-11-19 | 30 | Season 3 ends with the entire town of Majestic, including Agrestic, facing destruction from a wildfire set by Guillermo and his Mexican friends; Tara and her fanatical friends try to rescue the cross from the makeshift grow house; When the police find out what's been growing there, all fingers point to Celia; Nancy decides it might be the best time to leave Majestic, and she takes steps to make sure it's for good. |
Season 4
| Episode No. | No. Overall | Title | Airdate | Runtime | Summary |
| --- | --- | --- | --- | --- | --- |
| 1 | 38 | Mother Thinks the Birds Are After Her | 2008-06-16 | 30 | "Change" is the name of the game for everyone in the 4th Season Opener as the Botwin family, homeless since their beloved town of Majestic has burned down, hits the road in search of a new place to call home and of course, grow Weed. Their leaving is right on time, as relentless DEA Capt. Roy Till continues to hunt for whomever is responsible for the temporary grow house, now abandoned by Conrad and Heylia. With all the real players gone, everyone fingers Celia as the culprit, but she points to Nancy; the family heads to Del Mar, where Andy's grandmother lives, but no one is happy to learn Andy's father is in charge; Guillermo offers Nancy a new opportunity in a much riskier end of the drug business. |
| 2 | 39 | Lady's a Charm | 2008-06-23 | 30 | Celia tries to adjust to life on the inside; Nancy runs into trouble making her first border run; Silas finds a new place to start growing; Roy Till begins to believe Celia's story; an argument between Andy and Lenny reveals more family history, while Bubbie finds a way to make a revelation of her own. |
| 3 | 40 | The Whole Blah Damn Thing | 2008-06-30 | 30 | Nancy learns to traffic across the border, Bubbie wants to die, Shane talks to Grampa Lennie about it, Andy DOESN'T talk to his dad about it, Celia makes a deal to try to sell Nancy out, Doug gets confronted by the new City Council and there's an unplugging party. |
| 4 | 41 | The Three Coolers | 2008-07-07 | 30 | Nancy takes Andy on a mission after they spend a week sitting shiva. |
| 5 | 42 | No Man is Pudding | 2008-07-14 | 30 | Nancy discovers that working retail isn't as mundane as she thought it would be, while Andy struggles to get home from the desert and Celia gets closer to the action. |
| 6 | 43 | Excellent Treasures | 2008-07-21 | 30 | Nancy sees something she shouldn't have when she follows a secret tunnel; Dean takes a new job and leaves Isabel to live with Celia; Doug falls for a vision of beauty on the beach. |
| 7 | 44 | Yes I Can | 2008-07-28 | 30 | Nancy, needing more cash, wants to get back into the selling game; Andy and Doug are determined to become "kinder and gentler" Coyotes; Lisa gives in to her attraction to Silas; Shane and Isabel stumble across some racy pictures that Judah took of Nancy when they were dating; Celia goes south of the border to buy her prescription drugs; Nancy gets very special treatment from Esteban after surprising him with a visit. |
| 8 | 45 | I Am the Table | 2008-08-04 | 30 | An impromptu lunch date for Nancy and Esteban ends in a hail of gunfire; Celia seems to have developed a dependency on Xanax; Silas tells Lisa what he grows, and Lisa offers him use of her shop as a cover; acting on advice from Cesar, Shane carries out a preemptive strike at his new school; Doug and Andy's Coyote business attracts some unwanted attention; as their dream date continues, Nancy learns more about Esteban's appetites and desires. |
| 9 | 46 | Little Boats | 2008-08-11 | 30 | Nancy and Esteban have scheduling problems. Celia has become addicted. Nancy catches Silas and Lisa. Andy catches Shane masturbating with photos of Nancy. Cue Nancy giving the boys an uncomfortable lecture. Mexicans celebrate "El Andy". |
| 10 | 47 | The Love Circle Overlap | 2008-08-18 | 30 | Celia's family and friends arrange an intervention for her. Nancy gets a migraine from finding out that there is *another* use for the tunnel. Mexicans find Maria. Shane tries a threesome with Harmony and Simone. Silas pines after Lisa. |
| 11 | 48 | Head Cheese | 2008-08-25 | 30 | Nancy scares Harmony & Simone away. Maria wants Doug to win her heart before letting him have sex with her. It won't be easy. Celia has problems in rehab. The Tunnel keeps upsetting Nancy. Silas and Lisa's improved cheese shop is a success. |
| 12 | 49 | Till We Meet Again | 2008-09-08 | 30 | Nancy makes a risky deal with Capt. Till. Celia has a revelation. Maria comes on to Andy, even though Doug may have her deported. Nancy wants to hear Esteban say "it". Shane secretly keeps hanging with Harmony and Simone. |
| 13 | 50 | If You Work for a Living, Then Why Do You Kill Yourself Working? | 2008-09-15 | 30 | Esteban is unwilling to kill Nancy just on basis of Shlatter's word. Nancy denies knowing Guillermo's boss. Lisa's ex-husband catches her and Silas in the act. Celia goes to Mexico to see her estranged daughter. Doug opens Andy's eyes. |
Season 5
| Episode No. | No. Overall | Title | Airdate | Runtime | Summary |
| --- | --- | --- | --- | --- | --- |
| 1 | 51 | Wonderful Wonderful | 2009-06-08 | 30 | Nancy is unsure of her fate after showing Esteban a sonogram of her baby; Quinn has a hard time collecting ransom money for Celia. |
| 2 | 52 | Machetes Up Top | 2009-06-15 | 30 | Nancy secretly visits Guillermo in prison; Celia discovers a hidden talent at the rebel camp; Shane goes to stay with Nancy's estranged sister. |
| 3 | 53 | Su-Su-Sucio | 2009-06-22 | 30 | Nancy is ordered by a doctor to reduce her stress just as her estranged sister Jill shows up - and her bodyguard disappears. |
| 4 | 54 | Super Lucky Happy | 2009-06-29 | 30 | Nancy must decide the fate of a DEA agent; Celia moves into Nancy's garage; Silas and Doug strong-arm a law enforcement connection for a medical marijuana license. |
| 5 | 55 | Van Nuys | 2009-07-06 | 30 | Nancy considers an abortion and visits her obstetrician; Andy romances a bank teller in order to get access to an old account of Judah's; Silas and Doug visit a legendary pot supplier. |
| 6 | 56 | A Modest Proposal | 2009-07-13 | 30 | Six months have passed and Nancy is ready to give birth and marry Esteban - until she discovers a secret he's keeping. |
| 7 | 57 | Where the Sidewalk Ends | 2009-07-20 | 30 | Nancy takes her fate into her hands after learning the identity of Esteban's other woman; Doug and Silas are plagued by a troublesome deputy; Celia discovers that getting rich quick isn't easy. |
| 8 | 58 | A Distinctive Horn | 2009-07-27 | 30 | Tensions mount between Nancy and Esteban; Andy becomes more involved with Audra; Celia hatches a new scheme inspired by Silas and Doug's dispensary. |
| 9 | 59 | Suck 'n' Spit | 2009-08-03 | 30 | Nancy and Andy struggle with the realities of parenting; Shane has a new problem; Celia's marketing strategy takes advantage of a product surplus. |
| 10 | 60 | Perro Insano | 2009-08-10 | 30 | Nancy protects Shane and Silas from new enemies; Dean and Doug team up to topple Celia; Andy makes a new life plan that involves Audra. |
| 11 | 61 | Ducks and Tigers | 2009-08-17 | 30 | Nancy and Esteban deal with a visit from his daughter; Doug and Dean are joined by Isabel in their scheme to get revenge on Celia. |
| 12 | 62 | Glue | 2009-08-24 | 30 | Andy joins Nancy and Cesar in their search for Esteban; Dean and Doug get back at Celia; Silas and Shane become protective of their new stepsister. |
| 13 | 63 | All About My Mom | 2009-08-31 | 30 | While Nancy enjoys a gift massage from Pilar, Andy proposes to Audra. Adelita turns out to be a junkie and Silas tries to help her recover from recent heroin usage problems. At a party for Esteban's renewed candidature Pilar threatens Nancy with killing her kids but ends up bumped to death on the head. |
Season 6
| Episode No. | No. Overall | Title | Airdate | Runtime | Summary |
| --- | --- | --- | --- | --- | --- |
| 1 | 64 | Thwack | 2010-08-16 | 30 | Faced with the aftermath of Shane having murdered Pilar, Nancy grabs Shane and Silas and they flee the scene. Andy is then met with the decision to split town with his family or stay and fight for Audra's affection. |
| 2 | 65 | Felling and Swamping | 2010-08-23 | 30 | After hours of aimless driving, Nancy, ignoring Shane's suggestion of hiding out in Pittsburgh, hatches a plan for the family to cross into Canada. Andy is tasked with acquiring fake IDs. Silas must decide if he's willing to live on the lam. Elsewhere, Esteban must answer to authorities regarding Pilar's murder and Nancy's whereabouts. |
| 3 | 66 | A Yippity Sippity | 2010-08-30 | 30 | In an effort to make money and stay 'under the radar', Nancy, Andy, and Silas acquire scab laborer jobs at an upscale Seattle hotel. Meanwhile, Shane is left to care for baby Stevie. Back at Ren Mar, Doug finds unexpected guests. |
| 4 | 67 | Bliss | 2010-09-13 | 30 | Nancy cuts a deal with the hotel's concierge to sell hash to hotel guests. Meanwhile, Silas and Andy also make unusual progress with their day jobs. |
| 5 | 68 | Boomerang | 2010-09-20 | 30 | At the risk of being tracked to their booted minivan, Nancy and Andy decide the family must split town. Consequently, Silas must leave behind the dream of college life. |
| 6 | 69 | A Shoe for a Shoe | 2010-09-27 | 30 | After Shane's kidnapping, Nancy attempts to get her son back by going head-to-head with Cesar in a Skee-ball "Hall of Fame" museum. Elsewhere, Andy, Silas and baby Stevie sit at a nearby diner, formulating ideas on how to help Nancy out. |
| 7 | 70 | Pinwheels and Whirligigs | 2010-10-04 | 30 | Nancy decides that her family has seen enough gunslinging for a lifetime, so to lighten things up she takes them to a Montana fair. Andy and Silas enter a butter-eating contest while Doug looks after the baby and makes friends with the carneys. |
| 8 | 71 | Gentle Puppies | 2010-10-11 | 30 | After acquiring an RV, Nancy lets Andy navigate the road and he leads them to Pioneer Town, a former western movie set now turned off-the-grid scab city. While Nancy attempts to get the lay of the land, she instructs the family to set up a mobile hash making shop inside the RV. Andy and Silas work on getting laundry machines while Doug and Shane try to obtain water. |
| 9 | 72 | To Moscow, and Quickly | 2010-10-18 | 30 | Nancy is met with yet another roadblock when baby Stevie gets sick leaving her and Andy to scramble to find a pediatrician. Meanwhile, Silas, Shane and Doug are tasked with unloading some merchandise at a kiddie concert. |
| 10 | 73 | Dearborn-Again | 2010-10-25 | 30 | Nancy, attempting to score some big cash, returns to her hometown where she takes up residence with Warren an old acquaintance. Andy and Doug try to secure information on where to locate fake passports. Meanwhile, Silas and Shane curiously dig into Nancy's past. |
| 11 | 74 | Viking Pride | 2010-11-01 | 30 | Nancy, trying to get herself and her family out of the country, is continually faced with unexpected guests from her past. Andy has to get creative in order to secure passports while Doug must find his own means of obtaining one. Meanwhile, Silas deals with the possibility that Lars could be his father. Shane is left to deal with Warren who is becoming unhinged. |
| 12 | 75 | Fran Tarkenton | 2010-11-08 | 30 | Nancy has a tense, one-on-one, sit-down interview with Vaughn. Andy, Shane and Warren scheme to get more cash plus the passports they'll need for the family to enter Europe. Silas continues to wrestle with the fact that Lars may be his father. Meanwhile, Doug returns to Agrestic to locate his passport. |
| 13 | 76 | Theoretical Love is Not Dead | 2010-11-15 | 30 | In the season 6 finale, Nancy must free herself from the grip of Esteban in order to escape the country along with her family. At the airport, Andy attempts to calm the nerves of Shane and Warren. Meanwhile, Silas must decide whether to stay with Lars or leave with the Botwins. |
Season 7
| Episode No. | No. Overall | Title | Airdate | Runtime | Summary |
| --- | --- | --- | --- | --- | --- |
| 1 | 77 | Bags | 2011-06-27 | 30 | After doing three years hard time, Nancy is abruptly released from Federal Prison and transferred to a halfway house in New York City. Meanwhile, Andy, Silas, Shane and Doug, who have all spent the last three years in Copenhagen, are informed by Jill Price-Gray of Nancy's release. |
| 2 | 78 | From Trauma Cometh Something | 2011-07-04 | 30 | The family finally comes to visit Nancy at the halfway house, but they take her by surprise and she sneaks out the back window. Silas Botwin gets a modeling agency to sign him on. Meanwhile, Nancy meets Zoya's brother Dimitri Ravitch, who sells her a pound of weed for the explosives she has, and they smoke weed together. When she tells Andy Botwin about this, Ed overhears. |
| 3 | 79 | Game-Played | 2011-07-11 | 30 | Nancy Botwin tests positive for marijuana use and has to go to anti-drug classes. Shane gets into the City College of New York. When Silas Botwin discovers that Nancy is still dealing weed, he manipulates her so that he can join in. |
| 4 | 80 | A Hole in Her Niqab | 2011-07-18 | 30 | Nancy Botwin outs the firm's pot dealer after rejecting a move the CEO makes on her. A scandal in Afghanistan upsets the weed supply. Meanwhile, Andy Botwin starts a relationship with a woman who is married to a man dying of cancer, and is okay with her seeing other men. |
| 5 | 81 | Fingers Only Meat Banquet | 2011-07-25 | 30 | Andy Botwin breaks up with Maxeen. Nancy Botwin and Silas Botwin head to California for the custody hearing over Stevie Ray Botwin but Jill Price-Gray has had her lawyer postpone the hearing. However, Nancy is able to speak to the judge in private. She later visits Heylia James who greets her with only violence. |
| 6 | 82 | Object Impermanence | 2011-08-01 | 30 | Silas Botwin confronts Nancy about the identity of his true father. Heylia James and Nancy wind up in a violent shootout but they eventually speak peacefully and she agrees to supply Nancy. Silas agrees to live with Heylia. Shane begins taking criminal justice classes and impresses his professor. |
| 7 | 83 | Vehement v. Vigorous | 2011-08-08 | 30 | Andy Botwin is annoyed that Nancy is using his bike shop as a front for her business. Silas Botwin has plans for an elaborate weed selling business with the help of Emma Karlin but Nancy wants something smaller so they can make money more quickly. Zoya Ravitch catches Nancy making out with Dimitri Ravitch. Nancy makes a deal with the SEC to be an informant on Clive in order to end her sentence early. |
| 8 | 84 | Synthetics | 2011-08-15 | 30 | Zoya confronts Nancy about her affair with Dimitri Ravitch. She tells Zoya she is committed to her, but doesn't actually have feelings for her, and continues sleeping with Dimitri. She agrees to wear a wire for the SEC while on a date with Clive, but things go awry when he doesn't want to talk about work. Emma Karlin starts having romantic feelings for Silas. When Nancy gets home her wire records Zoya talking about the weed business, as well as Zoya saying she is the love of her life. |
| 9 | 85 | Cats! Cats! Cats! | 2011-08-22 | 30 | Nancy Botwin tells Clive that she was wired. He flees the townhouse. Nancy wants to get rid of Zoya and her possessive nature so she burns down Clive's house, framing Zoya, given her history with arson. Zoya flees to Vermont. Shane offers to protect Nancy within the NYPD. Meanwhile, Silas Botwin figures out that Emma Karlin actually runs Pouncy House. |
| 10 | 86 | System Overhead | 2011-08-29 | 30 | Shane winds up in jail but Nancy strikes a deal to get him out. Meanwhile, Emma Karlin and Silas agree to a merger. |
| 11 | 87 | Une Mère Que J'aimerais Baiser | 2011-09-12 | 30 | Nancy rebrands her product as "Une Mere que j'aimerais baiser", (French for MILF) and rejects merging with Pouncy House, knowing that they will be raided in the near future. Silas accuses Nancy of being too controlling and making him her employee. Denny and Emma are arrested during the raid on Pouncy House. Silas starts his own syndicate. |
| 12 | 88 | Qualitative Spatial Reasoning | 2011-09-19 | 30 | Nancy and Silas compete to find the best team for their businesses, and Silas gets back together with Emma, reuniting over their anger for Nancy. When Nancy realizes that Dimitri stole from Silas, she thinks the competition has gone too far, and she tries to reconcile with Silas. Silas is still unhappy, however, and leaks information about Nancy's drug dealing to Jill Price-Gray. Meanwhile, Nancy believes she will definitely get custody of Stevie. |
| 13 | 89 | Do Her/Don't Do Her | 2011-09-26 | 30 | Nancy is blackmailed by Jill Price-Gray to give her custody of Stevie or go to jail again for dealing. Meanwhile, Heylia threatens Nancy at gunpoint for all of the weed back. Jill and Nancy go to Dimitri's apartment to get the weed back. |
Season 8
| Episode No. | No. Overall | Title | Airdate | Runtime | Summary |
| --- | --- | --- | --- | --- | --- |
| 1 | 90 | Messy | 2012-07-01 | 30 | The victim is rushed to the hospital after being shot, with the family following close behind. They grapple with the tragedy, and hypothesize on the shooter's identity. |
| 2 | 91 | A Beam of Sunshine | 2012-07-08 | 30 | Andy and Jill are interrupted by Jill's husband. Silas maintains an unconventional affair with Kiku, while Shane makes new friends. Meanwhile, Doug and Whit are pitched new business ideas. |
| 3 | 92 | See Blue and Smell Cheese and Die | 2012-07-15 | 30 | Nancy and Silas chase after Shane, who has discovered the identity of the shooter. Andy attempts to bond with Jill's daughters. Meanwhile, Doug and Whit come up with a new plan. |
| 4 | 93 | Only Judy Can Judge | 2012-07-22 | 30 | Nancy plans a family dinner. Andy and Jill agree to watch over Stevie throughout the day. Meanwhile, Silas befriends a local pot grower while Shane invites Angela, his classmate, over to their family dinner. Back at the house, Doug makes enemies with the neighbor's dog. |
| 5 | 94 | Red in Tooth and Claw | 2012-07-29 | 30 | Nancy enrolls Stevie in soccer and, after seeing how happy he is, makes a life-altering decision. Jill becomes addicted to extreme couponing while Andy skates into the arms of another woman. Later, Silas learns a hard lesson and Shane takes it to the next level with Angela. |
| 6 | 95 | Allosaurus Crush Castle | 2012-08-05 | 30 | Nancy is ready to get her life back on track, and starts anew with a job search. Jill drops a bomb on Andy and Doug. Silas must track down the location of his stolen plants. Shane uses his superior intellect to make some extra cash at the police academy. |
| 7 | 96 | Unfreeze | 2012-08-12 | 30 | Nancy and Silas start their new, legit and highly competitive jobs. After graduating from the police academy, Shane gets an assignment. Andy seeks employment at the local Jewish temple. Meanwhile, Doug's reckless spending comes to a complete halt. |
| 8 | 97 | Five Miles from Yetzer Hara | 2012-08-19 | 30 | Nancy gets promoted and takes on new responsibilities. Silas and Shane both start their new jobs. Doug recruits homeless people in an attempt to legitimize his scam charity, while Jill breaks some upsetting news to Andy. |
| 9 | 98 | Saplings | 2012-08-26 | 30 | Nancy and Silas are approached with a new job opportunity. Shane does something reckless to impress Angela. A dejected Andy offers love advice to Rabbi Dave and his students. Doug tries to keep his fake charity -- and restless homeless group -- from disbanding. |
| 10 | 99 | Threshold | 2012-09-02 | 30 | Nancy meets Rabbi Dave's friends during an awkward Shabbos dinner. Andy brings home a very special guest to meet the family. Silas prepares for his new business venture. Shane and Angela attempt to retrieve some stolen property. Meanwhile, Doug's homeless group threatens to leave him if he doesn't begin catering to their needs. |
| 11 | 100 | God Willing and the Creek Don't Rise | 2012-09-09 | 30 | Nancy, Andy, and Silas take a trip. Shane is busted for stealing property off the impound lot. Doug gives up on his charity and decides to pursue a bigger, more lucrative scheme. |
| 12 | 101 | It's Time (1) | 2012-09-16 | 30 | It's Part 1 of the WEEDS series finale. The Botwins (and Doug!) are at a crossroads. How will it all end? |
| 13 | 102 | It's Time (2) | 2012-09-16 | 30 | It's Part 2 of the WEEDS series finale. The Botwins (and Doug!) are at a crossroads. How will it all end? |
Series Cast
| | | | |
| --- | --- | --- | --- |
| | Hunter Parrish | as Silas Botwin | |
| | Mary-Louise Parker | as Nancy Botwin | |
| | Alexander Gould | as Shane Botwin | |
| | Justin Kirk | as Andy Botwin | |
| | Kevin Nealon | as Doug Wilson | |
| | Andy Milder | as Dean Hodes | |
| | Romany Malco | as Conrad Shepard | |
| | Allie Grant | as Isabelle Hodes | |
| | Tonye Patano | as Heylia James | |
| | Elizabeth Perkins | as Celia Hodes | |
Series Crew
| | Position | Name |
| --- | --- | --- |
| | Co-Executive Producer | Craig Zisk |
| | Co-Executive Producer | Scott Ellis |
| | Creator | Jenji Kohan |
| | Executive Producer | Jenji Kohan |
| | Co-Producer | Matthew Salsberg |
| | Executive Producer | Matthew Salsberg |
| | Co-Executive Producer | Roberto Benabib |
| | Executive Producer | Roberto Benabib |
| | Co-Executive Producer | Lisa Vinnecour |
| | Co-Executive Producer | Mark A. Burley |
| | Supervising Producer | Mark A. Burley |
| | Supervising Producer | Shawn Schepps |
| | Supervising Producer | Victoria Morrow |
| | Co-Producer | Barry Safchik |
| | Associate Producer | Jonathan Talbert |
| | Associate Producer | Patricia Van Baalbergen |
| | Co-Producer | Michael Platt |
Related News
TVMaze