Fiona Wallice is a therapist with little patience for her patients. Tired of hearing about people's problems for fifty long minutes, she devises a new treatment, the three-minute video chat. And still, the sessions end up being largely about her. If she's your therapist, you've got problems. Emmy Award® winner Lisa Kudrow co-created, produces and stars in this outrageous therapeutic send-up. Originally produced as webisodes, Web Therapy features an A-list guest cast who, along with Kudrow, improvise their performances with hilarious results.
Series Overview
Rating
imDb Rating: 6.6 (3,950 Votes)
Metascore: N/A
Plot
After quitting her job in finance under dubious circumstances, the affluent and self-interested Fiona Wallice tries her hand at therapy - offering clients 3-minute sessions over the Internet in hopes of weeding out any unnecessary emotion.
Details
Rated: TV-14
Released: 19 Jul 2011
Runtime: 22 min
Genre: Comedy
Director: N/A
Writer: Dan Bucatinsky, Lisa Kudrow, Don Roos
Actors: Lisa Kudrow, Dan Bucatinsky, Jennifer Elise Cox, Victor Garber
Language: English
Country: USA
Awards: Nominated for 1 Primetime Emmy. Another 3 nominations.
Total Seasons: 4
Previous Episode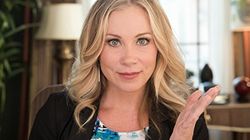 Fiona Fulfilled
Episode 4x12; Jan 28, 2015
Season 4 ends with Kip's political plans being dashed by Fiona's scandal. Meanwhile, Jerome's involvement in Putsy's schemes puts him on the run; Gina returns from rehab a completely new woman; and Jenny lobs a grenade into Fiona's past.
Previous Episodes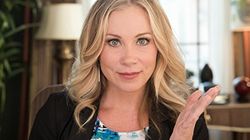 4x12: Fiona Fulfilled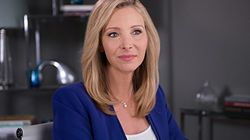 4x11: No Stranger to Scandal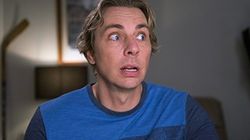 4x10: Lies and Alibis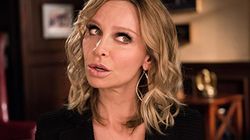 4x9: Judicial Oversight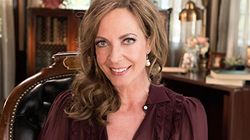 4x8: Lost on the Young


4x7: Drink to Forget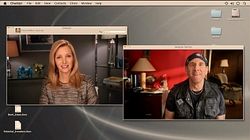 4x6: Charity Galore


4x5: In Angus We Trust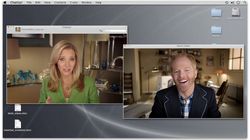 4x4: Smile Through the Pain

View All Episodes
Recent News
Maybe we shouldn't use Zoom after all
Now that we're all stuck at home thanks to the coronavirus pandemic, video calls have gone from a novelty to a necessity. Zoom, the popular videoconferencing service, seems to be doing better than most and has quickly become one of, if not the most, popular o…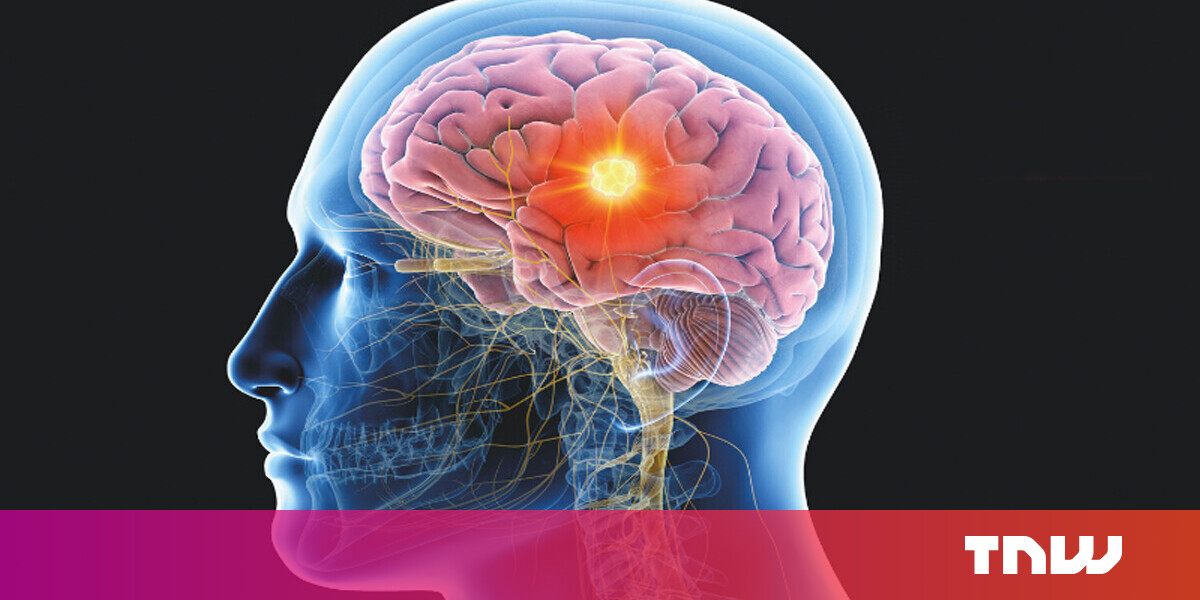 via NewsAPI
View More Related News
Skip to:
Season 1
| Episode No. | No. Overall | Title | Airdate | Runtime | Summary |
| --- | --- | --- | --- | --- | --- |
| 1 | 1 | Click to Start | 2011-07-19 | 30 | Fiona Wallice develops a new brand of therapy for the Internet, called Web Therapy. To generate interest, she contacts an old employer with whom she's had a dicey past and takes on a client who has a highly promotable problem. |
| 2 | 2 | Desperate Measures | 2011-07-26 | 30 | Fiona hopes to exploit the sexual issues of her client Jerome to impress her former employer and potential investor. Meanwhile, frustrations in her marriage lead her to flirt with several men. |
| 3 | 3 | Shrink Rap | 2011-08-02 | 30 | After her business proposal is rejected by her mother, Fiona encounters another obstacle: Ted Mitchell, who's been hired the Lachman Brothers to evaluate Fiona's abilities - and gets more than he bargained for! |
| 4 | 4 | Public Relations | 2011-08-09 | 30 | Fiona blackmails her new client, marketing executive Claire Dudek, in order to garner her expert promotion skills for Web Therapy -- and fate hands her a new client with a job tailor-made for promotion exploitation. |
| 5 | 5 | Shrinking and Growing | 2011-08-16 | 30 | Business is booming for reasons unconnected with Fiona's expertise, but she's not complaining - until she gets a new client who has a personal connection with the Wallices. |
| 6 | 6 | We've Got a Secret | 2011-08-23 | 30 | Fiona's marriage crumbles when she discovers her husband's hidden life; and her mother's secret past threatens Fiona's business plan... |
| 7 | 7 | Exposed! | 2011-08-30 | 30 | Fiona gets her house in order by hiring a new employee, and joining forces with her husband to expose the imposter in the family nest. |
| 8 | 8 | Psychic Analysis | 2011-09-06 | 30 | Fiona gets a new client: an Internet psychic who last lost her powers. Can Fiona find them? |
| 9 | 9 | Whistle While You Work | 2011-09-13 | 30 | Fiona's principal investor, Robert Lachman, is out of business -- yet Fiona still manages to make him pay... |
| 10 | 10 | Strange Bedfellows | 2011-09-20 | 30 | Fiona hits it off professionally and personally with a new client - media mogul Austen Clarke - until her marriage to Kip suddenly becomes much more attractive. |
Season 2
| Episode No. | No. Overall | Title | Airdate | Runtime | Summary |
| --- | --- | --- | --- | --- | --- |
| 1 | 11 | Getting It Straight | 2012-07-02 | 30 | Fiona and Austen send Kip off to sexual reorientation camp while she flies to New York to work on her book. While there, she hears from Kip's counselor, Camilla Bowner, who suggests a drastic change to jump-start Kip's recovery. |
| 2 | 12 | Blindsides and Backslides | 2012-07-09 | 30 | Fiona must act quickly and boldly to counter the inroads Camilla Bowner is making on her life with Kip. Her once-promising friendship with Austen Clarke is threatened when Maxine and Jerome rewrite her book Austen's nowhere to be found. |
| 3 | 13 | Campaign Reform | 2012-07-16 | 30 | With her book safe from Maxine's editing pencil, Fiona faces Kip's ex-girlfriend, who's got a proposition which must be handled by campaign manager Ben, who's got his hands full with the candidate's wife and her unlicensed Web Therapy... |
| 4 | 14 | Sister Act | 2012-07-23 | 30 | Fiona must undergo real 50-minute therapy with a psychiatrist in Boston whose longtime history with Fiona throws up some disturbing roadblocks for both of them. Meanwhile, former co-worker Gina is trying to find work. |
| 5 | 15 | National Exposure | 2012-07-30 | 30 | Fiona is interviewed by freelance journalist and part-time blogger Kirsten Noble, and the resulting publicity gets a LOT of attention. Meanwhile, Fiona's manuscript attracts reality star Allegra Favreau who wants to adapt it for a TV movie. |
| 6 | 16 | Royally F'd | 2012-07-30 | 30 | Fiona gets her first international client when Gemma Pankhurst-Jones (NATASHA BEDINGFIELD) calls from Buckingham Palace, where she works as a "proxy" for the royal family. |
| 7 | 17 | Adaptation | 2012-08-06 | 30 | Frustrated with Kip, his campaign, and with reality TV star Allegra, Fiona turns to her publishing magnate Austen for help, but finds she must handle her creative differences on her own. |
| 8 | 18 | Infanticipation | 2012-08-13 | 30 | Fiona meets the surrogate who is carrying Jerome's triplets and discovers that this is going to be an expensive proposition. She also learns that Kip has a more-special relationship with his campaign manager than she imagined. |
| 9 | 19 | Man-Cave Man | 2012-08-20 | 30 | Fiona gets a call from a voice from her past, and another from what she hopes will be her future when Conan O'Brien seeks her help and offers some of his own. |
| 10 | 20 | The Insanity Offense | 2012-08-27 | 30 | Fiona uncovers some surprising news about Jerome's surrogate, Conan O'Brien flexes his muscle long-distance, and Newell Miller does his best to get up close and personal. Oh, and Mother is insane - again. |
| 11 | 21 | Stalk Therapy | 2012-09-02 | 30 | Fiona's mother is in trouble with the law, and Newell Miller has a bone to pick with Fiona over a shared college experience twenty years ago... Meanwhile, Fiona's old flame Richard has healed his broken heart, much to Fiona's dismay. |
| 12 | 22 | Electile Dysfunction | 2012-09-09 | 30 | Fiona cures Newell of his obsession, but her handling of Robin has disastrous consequences for Kip's campaign. Fiona's surprised paramour Austen no longer flies solo, and Jerome and Hayley have a plan to freshen up Fiona's world. |
Season 3
| Episode No. | No. Overall | Title | Airdate | Runtime | Summary |
| --- | --- | --- | --- | --- | --- |
| 1 | 23 | Relax, Reboot, Revenge | 2013-07-23 | 30 | Fiona indulges in some R&R at a Laguna Beach resort, following her closeted husband's disastrous campaign "outing." Her shipboard romance with another guest is going well - perhaps a little too well - but the real world intrudes when her former assistant Jerome calls with news about rival "Net Therapy," former paramour Austen begs for Fiona's forgiveness while sitting alongside his very pregnant, very hormonal fiancée, and she fields a call from Whistlin' composer Franny Marshall, who suffers from crippling writer's block and needs inspiration from the show's source... |
| 2 | 24 | Who Doesn't Love Musicals | 2013-07-30 | 30 | Fiona tries her hand at songwriting, then attempts to use Franny's blackouts against her; Fiona's husband Kip calls from New Mexico with a request of his new boyfriend Ben, who reveals that Fiona's under investigation for campaign finance improprieties. Having killed "Net Therapy," Fiona welcomes Jerome back to her practice, but discovers neither he nor campaign accountant Richard has any knowledge of the bank login info that would exonerate her. |
| 3 | 25 | Believe It or Not | 2013-08-06 | 30 | Fiona's musical compositions backfire when Franny signs a huge recording contract and quits the show. Thinking the musical is dead, Fiona is shocked to discover her Laguna lover Jackson is the head of the self-help cult Quorum, and is now investing in Whistlin' to further his brand. And Fiona reaches out to her old nemesis, documentarian Robin, to see if her footage exonerates Fiona from campaign shenanigans. |
| 4 | 26 | Case Files | 2013-08-13 | 30 | Gina demands that Fiona be her matron-of-honor at the combined bachelorette-party-and-wedding in Las Vegas, but Fiona's priority is finding the campaign banking info that will exonerate her. She asks Kip for help, which leads her to an encounter with the very happy hoarder, Karen Sharpe, who may be in possession of important campaign documents, amongst other things... |
| 5 | 27 | Stage Struck | 2013-08-20 | 30 | In pursuit of the evidence that might clear her, Fiona travels to Karen's hoarding den and performs therapy directly. Robin reveals she's recorded incriminating video of media-mogul Austen Clarke at the Met Gala she attended. So Fiona, suspicious that Robin's husband, Richard, may be working for the Russian Mafia, hatches a plan to silence Robin for good. |
| 6 | 28 | Love Stories | 2013-08-27 | 30 | When Fiona reaches out to Kip, she finds out that the campaign investigation has targeted a new suspect, and Fiona may be off the hook! But faced with her impending divorce and the loss of Kip's support, Fiona takes on a batch of new clients, including a long-distance couple who are planning their first in-person meeting. |
| 7 | 29 | Games People Play | 2013-09-03 | 30 | Against Fiona's wishes, the long-distance lovers take a significant, cross-country step to resolve their issues. Fiona continues to expand her practice to some new clients, including compulsive gambler Nick Jericho and brand manager Sylvie Frank. She also receives a puzzling video voice-mail from a woman who seems to know her. |
| 8 | 30 | Husband Hunting | 2013-09-10 | 30 | Fiona's mother Putsy, made wealthier from her "Net Therapy" sale, calls Fiona to check in on Kip. Meanwhile, compulsive gambler Nick discovers his therapist is also his online gambling nemesis, and Fiona's plans for Sylvie completely backfire. Austen announces his baby is on the way, and the mystery woman from the voice-mail calls again, revealing intimate knowledge of all things Fiona. |
| 9 | 31 | Affairs to Remember | 2013-09-17 | 30 | Austen sadly informs Fiona that Gina refuses to divorce him, leaving his relationship with Fiona in limbo. The motivation for Chris's reunion with Fiona is finally revealed, and Putsy tells Fiona about her soon-to-be-published memoir. |
| 10 | 32 | No Place Like Home | 2013-09-24 | 30 | Austen's experience with Gina has set him on a new life path - and not to Fiona's liking. Jerome and Gina have some very big news to share with Fiona. Putsy's book has become a surprise New York Times bestseller, but publicist Garreth Pink wants Fiona to take a backseat to her mother in the publicity campaign. Kip makes a decision about their divorce, and Putsy reveals she'll be more involved in Fiona's life than she's ever been before... |
Season 4
| Episode No. | No. Overall | Title | Airdate | Runtime | Summary |
| --- | --- | --- | --- | --- | --- |
| 1 | 33 | Call in the Light | 2014-10-22 | 30 | Season 4 begins with Fiona hearing from her stepfather, Garreth Pink, who has some interesting complaints about his new wife. Meanwhile, Jerome reports on his travels; and Fiona takes on a new client, a not-so-calm spiritual guru. |
| 2 | 34 | Arguing in Agreement | 2014-10-29 | 30 | Fiona and Kip rekindle their marriage, albeit solitary and separate from one another. Meanwhile, Maya recaps Fiona's weekend at Gentle Circles; and Jerome confirms Austen's penthouse "gift" is more burdensome than ever imagined. |
| 3 | 35 | Trust Exercise | 2014-11-05 | 30 | Fiona takes on a lottery winner as a client to help her cash-flow issue and sees a patient whose elderly girlfriend wants him to quit his unusual job. Meanwhile, Gina calls to complain about her boredom. |
| 4 | 36 | Smile Through the Pain | 2014-11-12 | 30 | Jeb Masters calls Fiona and complains about her behavior, which he says borders on sexual harassment. Meanwhile, Gina returns with examples of her new business venture; and Steve Olson tells Fiona that she is the one who should have trust issues. |
| 5 | 37 | In Angus We Trust | 2014-11-19 | 30 | Hayley returns from Bali with big news and an even bigger confession. |
| 6 | 38 | Charity Galore | 2014-11-26 | 30 | Fiona messes with Jerome and Hayley's relationship in retaliation for the out-of-control construction next door. Meanwhile, a patient from Fiona's past calls from witness protection; Ewan Clarke tries to convince Fiona to declare his brother insane; and Fiona's mother offers to do anything to influence the governor on Kip's behalf. |
| 7 | 39 | Drink to Forget | 2014-12-03 | 30 | Jerome reports Gina has embraced her carnal urges to an alarming degree and asks Fiona to intervene; Nina Garcia offers Fiona a makeover; a new client calls to get advice about her love life; Jacques tries to get Fiona to break Betsy's amnesia before it's too late. |
| 8 | 40 | Lost on the Young | 2014-12-10 | 30 | Fiona learns some things from a newly liberated Judith; the Pink Eye Ball's MC calls to rescind Fiona's makeover with Nina Garcia and offer her anything else instead; Kip's law clerk reveals she is more than just devoted to her boss. |
| 9 | 41 | Judicial Oversight | 2014-12-17 | 30 | Caspar Lee propositions Fiona about a strategic partnership; Nina Garcia calls to recap Fiona's disastrous makeover; Kip learns the real reason behind his law clerk's resignation; Fiona discovers she has a fan in a very unexpected place. |
| 10 | 42 | Lies and Alibis | 2015-01-14 | 30 | NSA analyst Abel accuses Fiona of psychological terrorism, a pathological liar seeks help for his disorder, and mother Putsy reveals her grand ­ completely illegal ­ plans for Kip's future. |
| 11 | 43 | No Stranger to Scandal | 2015-01-21 | 30 | A fixer contacts Fiona to improve her image after the bribery scandal. |
| 12 | 44 | Fiona Fulfilled | 2015-01-28 | 30 | Season 4 ends with Kip's political plans being dashed by Fiona's scandal. Meanwhile, Jerome's involvement in Putsy's schemes puts him on the run; Gina returns from rehab a completely new woman; and Jenny lobs a grenade into Fiona's past. |
Series Cast
| | | | |
| --- | --- | --- | --- |
| | Lisa Kudrow | as Fiona Wallice | |
Series Crew
| | Position | Name |
| --- | --- | --- |
| | Co-Executive Producer | Jodi Binstock |
| | Creator | Dan Bucatinsky |
| | Executive Producer | Dan Bucatinsky |
| | Creator | Lisa Kudrow |
| | Executive Producer | Lisa Kudrow |
| | Executive Producer | Diane Charles |
| | Executive Producer | Ron Qurashi |
| | Co-Executive Producer | David Codron |
| | Associate Producer | Kyle McNally |
| | Creator | Don Roos |
Related News
TVMaze