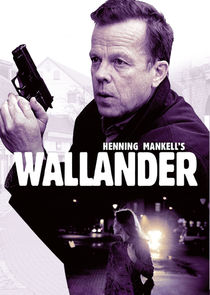 A troubled detective, who lives and works in Ystad near the southern tip of Sweden.
Series Overview
Rating
imDb Rating: 7.6 (4,741 Votes)
Metascore: N/A
Plot
A Swedish cop in a small town by the Baltic coast.
Details
Rated: N/A
Released: 03 Dec 2005
Runtime: 90 min
Genre: Crime, Drama, Mystery, Thriller
Director: N/A
Writer: Henning Mankell
Actors: Krister Henriksson, Fredrik Gunnarsson, Mats Bergman, Douglas Johansson
Language: Swedish
Country: Sweden, Germany, Denmark, Norway, Finland
Awards: 4 wins & 3 nominations.
Total Seasons: 3
Previous Episode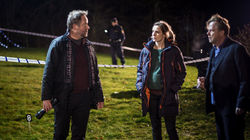 Sorgfågeln
Episode 3x6; Oct 23, 2013
As Wallander and Linda work with Malmö police to solve the kidnapping of a restaurateur, Wallander suspects that the police are involved in the crime.
Previous Episodes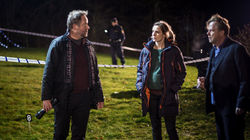 3x6: Sorgfågeln


3x5: Mordbrännaren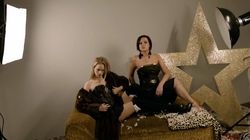 3x4: Saknaden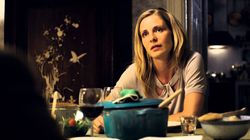 3x3: Sveket


3x2: Försvunnen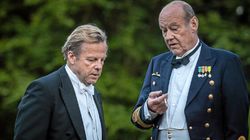 3x1: Den orolige mannen


2x13: Vittnet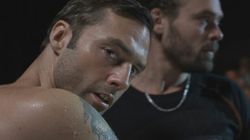 2x12: Indrivaren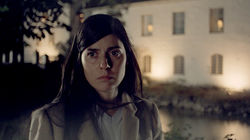 2x11: Arvet

View All Episodes
Cast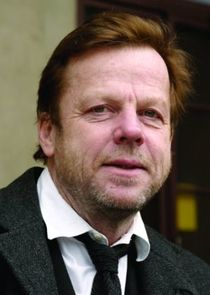 Krister Henriksson as Kurt Wallander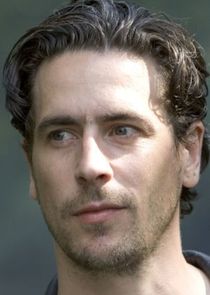 Ola Rapace as Stefan Lindman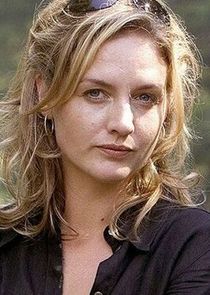 Johanna Sällström as Linda Wallander
View Full Cast
Recent News
Göteborg Listens to Stellan according to Skarsgård
GÖTEBORG Spain — Laughs were aplenty at the Stora Theatern, where Göteborg Film Festival artistic director Jonas Holmberg welcomed the recipient of the Nordic Honorary Dragon Award, fresh off his Golden Globe win for HBO's "Chernobyl". "It wasn't planned. I t…
via NewsAPI
View More Related News
Skip to:
Season 1
| Episode No. | No. Overall | Title | Airdate | Runtime | Summary |
| --- | --- | --- | --- | --- | --- |
| 1 | 1 | Innan frosten | 2006-06-02 | 85 | A missing grandmother leads Kurt Wallander on the trail of a religious cult. Tracking a sadistic killer, he follows a string of incidents, including ritual murders and attacks on domestic animals, with the help of his daughter Linda, a new member of the police, in the town of Ystad. |
| 2 | 2 | Byfånen | 2006-06-04 | 85 | A man with learning difficulties blows himself up while trying to rob a bank. Linda is promoted to a detective and, against Kurt's advice, considers sharing a cottage with Stefan. |
| 3 | 3 | Bröderna | 2006-06-05 | 85 | Kurt Wallander and his colleagues uncover the connections between a series of murders and a military training exercise. Becoming roommates makes Linda and Stefan's relationship more complicated. |
| 4 | 4 | Mörkret | 2006-12-22 | 85 | When an abandoned baby is found in a car, Kurt Wallander oversees a big operation to find the missing father. The case brings back memories for Linda of her own past and Kurt deals with a troubling health issue. |
| 5 | 5 | Afrikanen | 2006-12-23 | 85 | Ystad CID intervenes in the investigation of an African man's apparent suicide in a rail yard. The investigation reveals the murder weapon is connected to one of Kurt's oldest friends. Linda and Stefan's relationship affects the investigation. |
| 6 | 6 | Mastermind | 2006-12-29 | 85 | Investigating a grisly local murder and the disappearance of a policeman's daughter, Ystad CID begins to suspect the two are connected. |
| 7 | 7 | Den svaga punkten | 2006-12-26 | 85 | When a riding pupil finds the stable owner dead in his barn, Wallander is initially at a loss for suspects—the dead man had no friends, no social life and seemingly no enemies. However, a little digging reveals a much more complicated and sinister story and soon the suspect list is too large. Kurt's brief romance leaves confusion. |
| 8 | 8 | Fotografen | 2006-12-30 | 85 | An American woman at a photo exhibition steals an exhibit and is found dead in the harbour. |
| 9 | 9 | Täckmanteln | 2007-01-06 | 85 | An abandoned lorry is discovered to contain dead refugees. |
| 10 | 10 | Luftslottet | 2007-02-10 | 85 | An old man who withdraws 20 million kronor from the bank is found poisoned. His neighbours are suspected, but they are the next to be poisoned. |
| 11 | 11 | Blodsband | 2007-04-07 | 85 | Following an argument with her lover on her boat, a woman is found dead. Wallander and the Ystad police investigate; their enquiries lead them to a farm commune and to an old friend of Linda's. |
| 12 | 12 | Jokern | 2007-04-08 | 85 | When a woman is shot dead on the beach outside her restaurant, the only witness is her young daughter. Wallander and his team are informed about a restaurant mafia in Malmo run by Jack Hansson, so the Malmo police are called in to help. One of their cops, Frank Borg, knows a little bit too much about Jack's business dealings, and his methods are unconventional. |
| 13 | 13 | Hemligheten | 2007-04-09 | 85 | When an 11-year-old boy is found dead, the team struggle in overcoming the emotional torment the case causes them. |
Season 2
| Episode No. | No. Overall | Title | Airdate | Runtime | Summary |
| --- | --- | --- | --- | --- | --- |
| 1 | 14 | Hämnden | 2009-01-09 | 85 | Wallander has bought a dream house by the sea, but his peace and quiet is soon shattered when a man is murdered and several car bombs are detonated. The local populace suspects Islamic extremists, but when the army is called in, Wallander believes otherwise. |
| 2 | 15 | Skulden | 2009-06-17 | 85 | When a young boy goes missing, suspicions immediately fall on a previously convicted paedophile, and vigilantes start attacking him and his elderly mother. However, when the boy is found dead with a high dosage of a sedative, Wallander starts to look elsewhere for the killer. |
| 3 | 16 | Kuriren | 2009-07-21 | 85 | After the murder of a motorcyclist, the investigation soon reveals that bike racers are being used as drug couriers from Denmark to Sweden, and that the killing was part of a power struggle within the Yugoslav drug cartel that is running the couriers. When one of Wallander's colleagues is attacked in her home, it's obvious that one of the cartel leaders will let nobody stand in his way. |
| 4 | 17 | Tjuven | 2009-08-19 | 85 | Homes are burgled and a vigilante group is formed. Soon Wallander is convinced there's been a double murder, although no bodies have been found. |
| 5 | 18 | Cellisten | 2009-09-19 | 85 | The police go to great lengths to protect a cellist who is due to testify in a Russian mafia trial. |
| 6 | 19 | Prästen | 2009-10-21 | 85 | A priest is shot outside a low budget hotel in Ystad and is fighting for his life in hospital. Who would want to kill a priest? Wallander has no clues, until he finds out that the priest was having an affair. Who had the strongest motives? The priest's wife or the deceived husband? |
| 7 | 20 | Läckan | 2009-11-18 | 85 | When a security van is robbed, Wallander suspects a leak inside the security company. |
| 8 | 21 | Skytten | 2009-12-16 | 85 | When a small-time crook is killed by a sniper, Wallander and the Ystad police investigate. |
| 9 | 22 | Dödsängeln | 2010-01-20 | 85 | A girl in a choir disappears and is later found dead; then her best friend in the choir also disappears. Suspicion falls on a strange man who has been seen in the neighbourhood. |
| 10 | 23 | Vålnaden | 2010-03-24 | 85 | A cottage by the sea, owned by a local charity that lets it out to the public, is ravaged by a gas explosion. The burned corpse of a man is found inside and a badly burned woman is found outside, who dies in hospital before she's able to talk. When they are identified later, a web of betrayal, secrets and love affairs is revealed. The woman's husband, who was also the business partner of the dead man, is immediately suspected. But then he too is murdered... |
| 11 | 24 | Arvet | 2010-04-20 | 85 | A cider manufacturer is murdered during a business party. When more people with connections to the business are killed, Wallander starts suspecting that the killer is to be found within the company. And is there perhaps more than one killer? |
| 12 | 25 | Indrivaren | 2010-06-16 | 85 | A woman is found murdered in her flat, and in the subsequent investigation the loyalty of one of Wallander's young colleagues is put to the test. |
| 13 | 26 | Vittnet | 2010-07-21 | 85 | A young girl is hiding somewhere in Ystad. It is obvious that she has seen something terrible and that someone wants her silenced. At the same time a trial of human traffickers starts, and both Wallander and district prosecutor Katarina Ahlsell receive death threats, forcing them to assess their jobs as well as their own relationship. |
Season 3
| Episode No. | No. Overall | Title | Airdate | Runtime | Summary |
| --- | --- | --- | --- | --- | --- |
| 1 | 27 | Den orolige mannen | 2013-01-11 | 85 | Wallander's daughter Linda is married and has a daughter of her own. The disappearance of Linda's father-in-law draws Wallander into a case that has roots in Swedish submarine incidents. |
| 2 | 28 | Försvunnen | 2013-01-19 | 85 | Just back from suspension from the police department, Wallander conducts an investigation into the disappearance of a girl which has frightening similarities to a case he worked ten years earlier. |
| 3 | 29 | Sveket | 2013-07-24 | 85 | The estranged wife of a prominent man is found dead near the family home. The husband is the obvious suspect, but several loose ends suggest more is going on. |
| 4 | 30 | Saknaden | 2013-07-30 | 85 | Wallander travels to Moldova to learn more about a woman found dead in Ystad. Upon returning to Sweden, he searches for her missing baby. |
| 5 | 31 | Mordbrännaren | 2013-09-25 | 85 | When a man dies in a fire, it looks as if a convicted arsonist recently released from prison is being framed, but he refuses to help the investigation exonerate him. |
| 6 | 32 | Sorgfågeln | 2013-10-23 | 85 | As Wallander and Linda work with Malmö police to solve the kidnapping of a restaurateur, Wallander suspects that the police are involved in the crime. |
Series Cast
| | | | |
| --- | --- | --- | --- |
| | Krister Henriksson | as Kurt Wallander | |
| | Ola Rapace | as Stefan Lindman | |
| | Johanna Sällström | as Linda Wallander | |
Series Crew
| | Position | Name |
| --- | --- | --- |
| | Producer | Ole Søndberg |
| | Executive Producer | Peter Bose |
| | Based on the Novel Of | Henning Mankell |
| | Executive Producer | Åsa Sjöberg |
| | Executive Producer | Jenny Gilbertsson |
| | Executive Producer | Lars Björkman |
| | Producer | Lars Björkman |
| | Executive Producer | Morten Fisker |
| | Executive Producer | Anni Faurbye Fernandez |
| | Executive Producer | Mikael Wallen |
| | Executive Producer | Niva Westlin |
| | Executive Producer | Vibeke Windeløv |
| | Producer | Malte Forsell |
| | Producer | Lasse Bjørkmann |
| | Editor | Håkan Karlsson |
| | Editor | Tomas Beije |
| | Editor | Mattias Morheden |
| | Editor | Hélène Berlin |
| | Editor | Margareta Lagerqvist |
| | Editor | Kristofer Nordin |
| | Editor | Dino Jonsäter |
| | Editor | Gustav Öström |
Related News
TVMaze