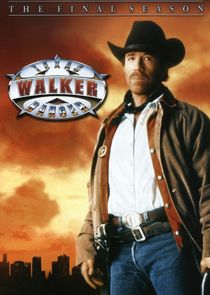 Texas Ranger Cordell Walker, one of the last old-fashioned heroes in the West, is a protective friend but a relentless foe who will stop at nothing to bring a criminal to justice.
Series Overview
Rating
imDb Rating: 5.5 (14,247 Votes)
Metascore: N/A
Plot
Walker and his partner Trivette are Texas Rangers. They make it their business to battle crime in Dallas and all around the Great State of Texas.
Details
Rated: TV-14
Released: 21 Apr 1993
Runtime: 43 min
Genre: Action, Adventure, Crime, Drama, Western
Director: N/A
Writer: Christopher Canaan, Leslie Greif, Paul Haggis, Al Ruddy
Actors: Chuck Norris, Clarence Gilyard Jr., Sheree J. Wilson, Noble Willingham
Language: English
Country: USA
Awards: Nominated for 1 Primetime Emmy. Another 9 wins & 5 nominations.
Total Seasons: 9
Previous Episode
The Final Show/Down (2)
Episode 9x24; May 19, 2001
Previous Episodes 9x24: The Final Show/Down (2) 9x23: The Final Show/Down (1) 9x22: Reel Rangers 9x21: Blood Diamonds 9x20: Without a Sound 9x19: Unsafe Speed 9x18: Legends 9x17: Medieval Crimes 9x16: 6 Hours

View All Episodes
Cast
Chuck Norris as Ranger Cordell Walker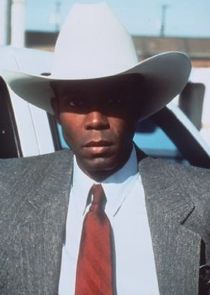 Clarence Gilyard, Jr. as Ranger James 'Jimmy' Trivette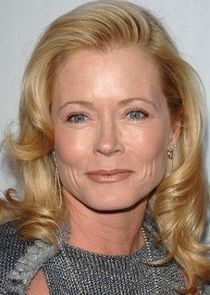 Sheree J. Wilson as A.D.A. Alexandra 'Alex' Cahill-Walker
Noble Willingham as C.D. Parker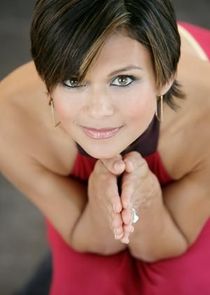 Nia Peeples as Ranger Sydney Cooke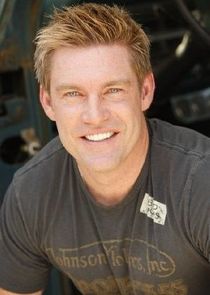 Judson Mills as Ranger Francis Gage
View Full Cast
Skip to:
Season 1
| Episode No. | No. Overall | Title | Airdate | Runtime | Summary |
| --- | --- | --- | --- | --- | --- |
| 1 | 1 | One Riot, One Ranger | 1993-04-21 | 60 | Amidst a bank robbery in Dallas, Walker's partner is killed. While trying to solve this case, Walker finds out that the hold-up could have been only a test for a much bigger booty: simultaneously robbing four banks lying next to each other. No one believes him. After a bomb explodes in a distant bank, which has just gotten a valuable load, every officer runs to there. When the actual raid starts Walker must face the gang alone. |
| 2 | 2 | Borderline | 1993-04-24 | 60 | |
| 3 | 3 | A Shadow in the Night | 1993-05-01 | 60 | |
Season 2
| Episode No. | No. Overall | Title | Airdate | Runtime | Summary |
| --- | --- | --- | --- | --- | --- |
| 1 | 4 | Bounty | 1993-09-25 | 60 | |
| 2 | 5 | Storm Warning | 1993-10-02 | 60 | |
| 3 | 6 | In the Name of God | 1993-10-30 | 60 | |
| 4 | 7 | Crime Wave Dave | 1993-11-06 | 60 | |
| 5 | 8 | End Run | 1993-11-13 | 60 | |
| 6 | 9 | Family Matters | 1993-11-20 | 60 | |
| 7 | 10 | She'll Do to Ride with the River | 1993-11-24 | 60 | |
| 8 | 11 | Unfinished Business | 1993-11-27 | 60 | |
| 9 | 12 | An Innocent Man | 1993-12-04 | 60 | |
| 10 | 13 | Night of the Gladiator | 1993-12-11 | 60 | |
| 11 | 14 | Legend of the Running Bear | 1994-01-08 | 60 | |
| 12 | 15 | Something in the Shadows (1) | 1994-01-15 | 60 | |
| 13 | 16 | Something in the Shadows (2) | 1994-01-22 | 60 | |
| 14 | 17 | On Deadly Ground | 1994-01-29 | 60 | |
| 15 | 18 | Right Man, Wrong Time | 1994-02-05 | 60 | |
| 16 | 19 | The Prodigal Son | 1994-03-05 | 60 | |
| 17 | 20 | The Committee | 1994-03-12 | 60 | |
| 18 | 21 | Deadly Vision | 1994-03-26 | 60 | |
| 19 | 22 | Skyjacked | 1994-04-02 | 60 | |
| 20 | 23 | The Long Haul | 1994-04-09 | 60 | |
| 21 | 24 | Rampage | 1994-04-30 | 60 | |
| 22 | 25 | Deadly Reunion (1) | 1994-05-14 | 60 | |
| 23 | 26 | Deadly Reunion (2) | 1994-05-14 | 60 | |
| 24 | 27 | Stolen Lullaby | 1994-05-21 | 60 | |
Season 3
| Episode No. | No. Overall | Title | Airdate | Runtime | Summary |
| --- | --- | --- | --- | --- | --- |
| 1 | 28 | Badge of Honor | 1994-09-24 | 60 | |
| 2 | 29 | Branded | 1994-10-01 | 60 | |
| 3 | 30 | Silk Dreams | 1994-10-08 | 60 | |
| 4 | 31 | Mustangs | 1994-10-15 | 60 | |
| 5 | 32 | Till Death Do Us Part | 1994-10-22 | 60 | |
| 6 | 33 | Rainbow Warrior | 1994-11-05 | 60 | |
| 7 | 34 | The Road to Black Bayou (1) | 1994-11-19 | 60 | |
| 8 | 35 | The Road to Black Bayou (2) | 1994-11-19 | 60 | |
| 9 | 36 | Line of Fire | 1994-11-26 | 60 | Corrupt cops are determined to get rid of Alex as she sets out to investigate their illegal drug dealings. |
| 10 | 37 | Payback | 1994-12-10 | 60 | |
| 11 | 38 | Tiger's Eye | 1994-12-17 | 60 | The Japanese mob is kicking up some trouble in Houston. Unfortunately for them, they decide to kidnap the wrong kid. The cute little daughter of a wealthy Texas power broker is home from a boarding school for some R&R and a little rodeo fun, when - on the drive home from the airport - she's violently snatched from her limo and two bodyguards. During the girl's previous year at the rodeo, she became one of Ranger Walker's many little buddies and proteges. So the bad guys have no idea what kind of bad news they've brought to themselves! |
| 12 | 39 | The Big Bingo Bamboozle | 1995-01-05 | 60 | Elaine Portugal, the witness against a money launderer, makes repeated attempts to escape from protective custody. |
| 13 | 40 | Money Train | 1995-01-14 | 60 | |
| 14 | 41 | Mean Streets | 1995-01-28 | 60 | The murder of a homeless man in the hands of a gang prompts Texas PD to take action. Walker plays an outcast to gather information. Three young men who are handing out money to the displaced people become the main suspects. |
| 15 | 42 | Cowboy | 1995-02-04 | 60 | |
| 16 | 43 | War Zone (1) | 1995-02-11 | 60 | |
| 17 | 44 | War Zone (2) | 1995-02-11 | 60 | |
| 18 | 45 | Trust No One | 1995-02-18 | 60 | |
| 19 | 46 | Blue Movies | 1995-02-25 | 60 | |
| 20 | 47 | On Sacred Ground | 1995-03-11 | 60 | |
| 21 | 48 | Case Closed | 1995-04-29 | 60 | |
| 22 | 49 | Flashback (1) | 1995-05-06 | 60 | |
| 23 | 50 | Flashback (2) | 1995-05-06 | 60 | |
| 24 | 51 | Stand Off (1) | 1995-05-13 | 60 | |
| 25 | 52 | Stand Off (2) | 1995-05-13 | 60 | |
Season 4
| Episode No. | No. Overall | Title | Airdate | Runtime | Summary |
| --- | --- | --- | --- | --- | --- |
| 1 | 53 | Blown Apart | 1995-09-23 | 60 | |
| 2 | 54 | Deep Cover | 1995-09-30 | 60 | |
| 3 | 55 | The Guardians | 1995-10-07 | 60 | |
| 4 | 56 | Collision Course | 1995-10-14 | 60 | |
| 5 | 57 | Point After | 1995-10-21 | 60 | |
| 6 | 58 | Evil in the Night | 1995-11-04 | 60 | |
| 7 | 59 | Final Justice | 1995-11-11 | 60 | |
| 8 | 60 | The Lynching | 1995-11-18 | 60 | |
| 9 | 61 | Whitewater (1) | 1995-11-25 | 60 | |
| 10 | 62 | Whitewater (2) | 1995-12-02 | 60 | |
| 11 | 63 | The Covenant | 1995-12-09 | 60 | |
| 12 | 64 | Rodeo | 1996-01-06 | 60 | |
| 13 | 65 | Flashpoint | 1996-01-13 | 60 | |
| 14 | 66 | Break In | 1996-01-20 | 60 | |
| 15 | 67 | The Return of LaRue | 1996-02-03 | 60 | |
| 16 | 68 | The Juggernaut | 1996-02-10 | 60 | |
| 17 | 69 | El Coyote (1) | 1996-02-17 | 60 | |
| 18 | 70 | El Coyote (2) | 1996-02-24 | 60 | |
| 19 | 71 | The Avenger | 1996-03-02 | 60 | |
| 20 | 72 | Behind the Badge | 1996-03-23 | 60 | |
| 21 | 73 | Blackout | 1996-04-06 | 60 | |
| 22 | 74 | Deadline | 1996-04-13 | 60 | |
| 23 | 75 | The Siege | 1996-04-27 | 60 | |
| 24 | 76 | The Moscow Connection | 1996-05-04 | 60 | |
| 25 | 77 | Miracle at Middle Creek | 1996-05-11 | 60 | |
| 26 | 78 | Hall of Fame | 1996-05-18 | 60 | |
Season 5
| Episode No. | No. Overall | Title | Airdate | Runtime | Summary |
| --- | --- | --- | --- | --- | --- |
| 1 | 79 | Higher Power | 1996-09-21 | 60 | |
| 2 | 80 | Patriot | 1996-09-28 | 60 | |
| 3 | 81 | Ghost Rider | 1996-10-05 | 60 | |
| 4 | 82 | The Brotherhood | 1996-10-12 | 60 | |
| 5 | 83 | Plague | 1996-10-19 | 60 | |
| 6 | 84 | Redemption | 1996-10-26 | 60 | |
| 7 | 85 | Codename: Dragonfly | 1996-11-02 | 60 | |
| 8 | 86 | A Silent Cry | 1996-11-09 | 60 | |
| 9 | 87 | Swan Song | 1996-11-16 | 60 | |
| 10 | 88 | Cyclone | 1996-11-23 | 60 | |
| 11 | 89 | Lucky | 1996-11-30 | 60 | |
| 12 | 90 | The Deadliest Man Alive | 1996-12-14 | 60 | |
| 13 | 91 | A Ranger's Christmas | 1996-12-21 | 60 | |
| 14 | 92 | Mayday | 1997-01-11 | 60 | |
| 15 | 93 | Last Hope | 1997-01-18 | 60 | |
| 16 | 94 | Full Contact | 1997-02-01 | 60 | |
| 17 | 95 | 99th Ranger | 1997-02-08 | 60 | |
| 18 | 96 | Devil's Turf | 1997-02-15 | 60 | |
| 19 | 97 | Days Past | 1997-02-22 | 60 | |
| 20 | 98 | Trial of LaRue | 1997-03-08 | 60 | |
| 21 | 99 | Heart of the Dragon | 1997-04-05 | 60 | |
| 22 | 100 | The Neighborhood | 1997-04-26 | 60 | |
| 23 | 101 | A Father's Image | 1997-05-03 | 60 | |
| 24 | 102 | Sons of Thunder (1) | 1997-05-04 | 60 | |
| 25 | 103 | Sons of Thunder (2) | 1997-05-04 | 60 | |
| 26 | 104 | Texas vs. Cahill | 1997-05-10 | 60 | |
| 27 | 105 | Rookie | 1997-05-17 | 60 | |
Season 6
| Episode No. | No. Overall | Title | Airdate | Runtime | Summary |
| --- | --- | --- | --- | --- | --- |
| 1 | 106 | The Fighting McLains | 1997-09-27 | 60 | |
| 2 | 107 | Iceman | 1997-10-04 | 60 | |
| 3 | 108 | Lucas (1) | 1997-10-11 | 60 | |
| 4 | 109 | Lucas (2) | 1997-10-18 | 60 | |
| 5 | 110 | Forgotten People | 1997-10-25 | 60 | |
| 6 | 111 | Last of a Breed (1) | 1997-11-01 | 60 | |
| 7 | 112 | Last of a Breed (2) | 1997-11-08 | 60 | |
| 8 | 113 | Brainchild | 1997-11-15 | 60 | |
| 9 | 114 | Mr. Justice | 1997-11-22 | 60 | |
| 10 | 115 | Rainbow's End | 1997-12-06 | 60 | |
| 11 | 116 | A Woman's Place | 1997-12-13 | 60 | |
| 12 | 117 | Small Blessings | 1997-12-20 | 60 | |
| 13 | 118 | Tribe | 1998-01-03 | 60 | |
| 14 | 119 | Saving Grace | 1998-01-10 | 60 | |
| 15 | 120 | Money Talks | 1998-01-17 | 60 | |
| 16 | 121 | Crusader | 1998-01-31 | 60 | |
| 17 | 122 | In God's Hands | 1998-02-28 | 60 | |
| 18 | 123 | Undercover | 1998-03-07 | 60 | |
| 19 | 124 | Everyday Heroes | 1998-03-21 | 60 | |
| 20 | 125 | Warriors | 1998-04-04 | 60 | |
| 21 | 126 | Angel | 1998-04-18 | 60 | |
| 22 | 127 | The Soul of Winter | 1998-04-25 | 60 | |
| 23 | 128 | Circle of Life | 1998-05-02 | 60 | |
| 24 | 129 | Test of Faith | 1998-05-09 | 60 | |
| 25 | 130 | The Wedding (1) | 1998-05-16 | 60 | |
Season 7
| Episode No. | No. Overall | Title | Airdate | Runtime | Summary |
| --- | --- | --- | --- | --- | --- |
| 1 | 131 | The Wedding (2) | 1998-09-26 | 60 | |
| 2 | 132 | Trackdown | 1998-10-03 | 60 | |
| 3 | 133 | Royal Heist | 1998-10-10 | 60 | |
| 4 | 134 | War Cry | 1998-10-17 | 60 | |
| 5 | 135 | Code of the West | 1998-10-24 | 60 | |
| 6 | 136 | The Children of Halloween | 1998-10-31 | 60 | |
| 7 | 137 | Survival | 1998-11-07 | 60 | |
| 8 | 138 | Second Chance | 1998-11-14 | 60 | |
| 9 | 139 | Paradise Trail | 1998-11-21 | 60 | |
| 10 | 140 | Eyes of a Ranger | 1998-12-05 | 60 | |
| 11 | 141 | On the Border | 1998-12-12 | 60 | |
| 12 | 142 | Lost Boys | 1999-01-09 | 60 | |
| 13 | 143 | Special Witness | 1999-01-16 | 60 | |
| 14 | 144 | The Principal | 1999-02-06 | 60 | |
| 15 | 145 | Team Cherokee (1) | 1999-02-13 | 60 | |
| 16 | 146 | Team Cherokee (2) | 1999-02-20 | 60 | |
| 17 | 147 | live-girls.now | 1999-02-27 | 60 | |
| 18 | 148 | No Way Out | 1999-04-24 | 60 | |
| 19 | 149 | Brothers in Arms | 1999-05-01 | 60 | |
| 20 | 150 | Mind Games | 1999-05-08 | 60 | |
| 21 | 151 | Power Angels | 1999-05-15 | 60 | |
| 22 | 152 | Jacob's Ladder | 1999-05-15 | 60 | |
| 23 | 153 | In Harm's Way (1) | 1999-05-22 | 60 | |
Season 8
| Episode No. | No. Overall | Title | Airdate | Runtime | Summary |
| --- | --- | --- | --- | --- | --- |
| 1 | 154 | In Harm's Way (2) | 1999-09-25 | 60 | |
| 2 | 155 | Countdown | 1999-10-02 | 60 | |
| 3 | 156 | Safe House | 1999-10-09 | 60 | |
| 4 | 157 | Way of the Warrior | 1999-10-16 | 60 | |
| 5 | 158 | Tall Cotton | 1999-10-23 | 60 | |
| 6 | 159 | The Lynn Sisters | 1999-10-30 | 60 | |
| 7 | 160 | Suspicious Minds | 1999-11-06 | 60 | |
| 8 | 161 | Widow Maker | 1999-11-13 | 60 | |
| 9 | 162 | Fight or Die | 1999-11-20 | 60 | |
| 10 | 163 | Rise to the Occasion | 1999-11-27 | 60 | |
| 11 | 164 | Full Recovery | 1999-12-11 | 60 | |
| 12 | 165 | A Matter of Faith | 1999-12-18 | 60 | |
| 13 | 166 | Vision Quest | 2000-01-08 | 60 | |
| 14 | 167 | A Matter of Principle | 2000-01-15 | 60 | |
| 15 | 168 | Thunderhawk | 2000-02-05 | 60 | |
| 16 | 169 | Justice Delayed | 2000-02-12 | 60 | |
| 17 | 170 | The Day of Cleansing (2) | 2000-02-19 | 60 | |
| 18 | 171 | Black Dragons | 2000-02-26 | 60 | |
| 19 | 172 | Soldiers of Hate | 2000-03-18 | 60 | |
| 20 | 173 | The General's Return | 2000-04-08 | 60 | |
| 21 | 174 | Showdown at Casa Diablo (1) | 2000-04-29 | 60 | |
| 22 | 175 | Showdown at Casa Diablo (2) | 2000-05-06 | 60 | |
| 23 | 176 | The Bachelor Party | 2000-05-13 | 60 | |
| 24 | 177 | Wedding Bells (1) | 2000-05-20 | 60 | |
| 25 | 178 | Wedding Bells (2) | 2000-05-20 | 60 | |
Season 9
| Episode No. | No. Overall | Title | Airdate | Runtime | Summary |
| --- | --- | --- | --- | --- | --- |
| 1 | 179 | Home of the Brave | 2000-10-07 | 60 | |
| 2 | 180 | Deadly Situation | 2000-10-14 | 60 | |
| 3 | 181 | White Buffalo | 2000-10-21 | 60 | |
| 4 | 182 | The Avenging Angel | 2000-10-28 | 60 | |
| 5 | 183 | The Winds of Change (1) | 2000-11-04 | 60 | |
| 6 | 184 | Lazarus (2) | 2000-11-11 | 60 | |
| 7 | 185 | Turning Point | 2000-11-18 | 60 | |
| 8 | 186 | Retribution | 2000-11-25 | 60 | |
| 9 | 187 | Child of Hope | 2000-12-09 | 60 | |
| 10 | 188 | Faith | 2000-12-16 | 60 | |
| 11 | 189 | Golden Boy | 2001-01-06 | 60 | |
| 12 | 190 | Desperate Measures | 2001-01-20 | 60 | |
| 13 | 191 | Division Street | 2001-02-03 | 60 | |
| 14 | 192 | Saturday Night | 2001-02-10 | 60 | |
| 15 | 193 | Justice for All | 2001-02-17 | 60 | |
| 16 | 194 | 6 Hours | 2001-04-14 | 60 | |
| 17 | 195 | Medieval Crimes | 2001-04-21 | 60 | |
| 18 | 196 | Legends | 2001-04-21 | 60 | |
| 19 | 197 | Unsafe Speed | 2001-04-28 | 60 | |
| 20 | 198 | Without a Sound | 2001-04-28 | 60 | |
| 21 | 199 | Blood Diamonds | 2001-05-05 | 60 | |
| 22 | 200 | Reel Rangers | 2001-05-05 | 60 | |
| 23 | 201 | The Final Show/Down (1) | 2001-05-19 | 60 | |
| 24 | 202 | The Final Show/Down (2) | 2001-05-19 | 60 | |
Series Cast
| | | | |
| --- | --- | --- | --- |
| | Chuck Norris | as Ranger Cordell Walker | |
| | Clarence Gilyard, Jr. | as Ranger James 'Jimmy' Trivette | |
| | Sheree J. Wilson | as A.D.A. Alexandra 'Alex' Cahill-Walker | |
| | Noble Willingham | as C.D. Parker | |
| | Nia Peeples | as Ranger Sydney Cooke | |
| | Judson Mills | as Ranger Francis Gage | |
| | Floyd "Red Crow" Westerman | as Ray Firewalker | |
Series Crew
| | Position | Name |
| --- | --- | --- |
| | Executive Producer | Tom Blomquist |
| | Executive Producer | Chuck Norris |
| | Creator | Christopher Canaan |
| | Creator | Leslie Greif |
| | Creator | Paul Haggis |
| | Creator | Albert S. Ruddy |
| | Executive Producer | Aaron Norris |
| | Executive Producer | Frank Lupo |
| | Supervising Producer | Terry D. Nelson |
| | Executive Producer | John Ashley |
Related News
TVMaze