Drama series following the members of a Cold Case investigation team as they use advanced forensic techniques to uncover the truth and bring criminals to justice.
Series Overview
Rating
imDb Rating: 7.8 (4,692 Votes)
Metascore: N/A
Plot
Detective Superintendent Peter Boyd (Trevor Eve) is the leader of a Police team which investigates unsolved murders using modern technology.
Details
Rated: N/A
Released: 04 Sep 2000
Runtime: 100 min
Genre: Crime, Drama, Mystery
Director: N/A
Writer: Barbara Machin
Actors: Trevor Eve, Sue Johnston, Wil Johnson, Tara Fitzgerald
Language: English
Country: UK
Awards: 2 wins & 4 nominations.
Total Seasons: 9
Previous Episode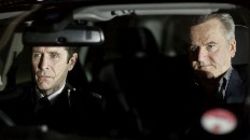 Waterloo: Part 2
Episode 9x10; Apr 11, 2011
There's growing concern over Sarah's disappearance, and time is running out for Boyd as he fights for justice against a powerful adversary.
Previous Episodes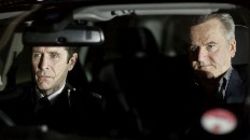 9x10: Waterloo: Part 2


9x9: Waterloo: Part 1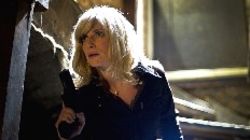 9x8: Conviction: Part 2


9x7: Conviction: Part 1


9x6: Solidarity: Part 2


9x5: Solidarity: Part 1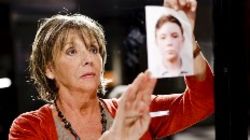 9x4: Care: Part 2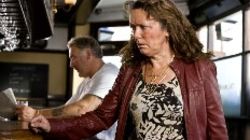 9x3: Care: Part 1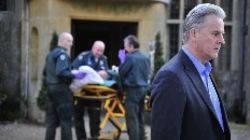 9x2: Harbinger: Part 2

View All Episodes
Cast
Sue Johnston as Dr. Grace Foley
Félicité Du Jeu as DC Stella Goodman
Tara Fitzgerald as Dr. Eve Lockhart
Esther Hall as Dr. Felix Gibson
Holly Aird as Dr. Frankie Wharton
Claire Goose as DS Amelia 'Mel' Silver
View Full Cast
Recent News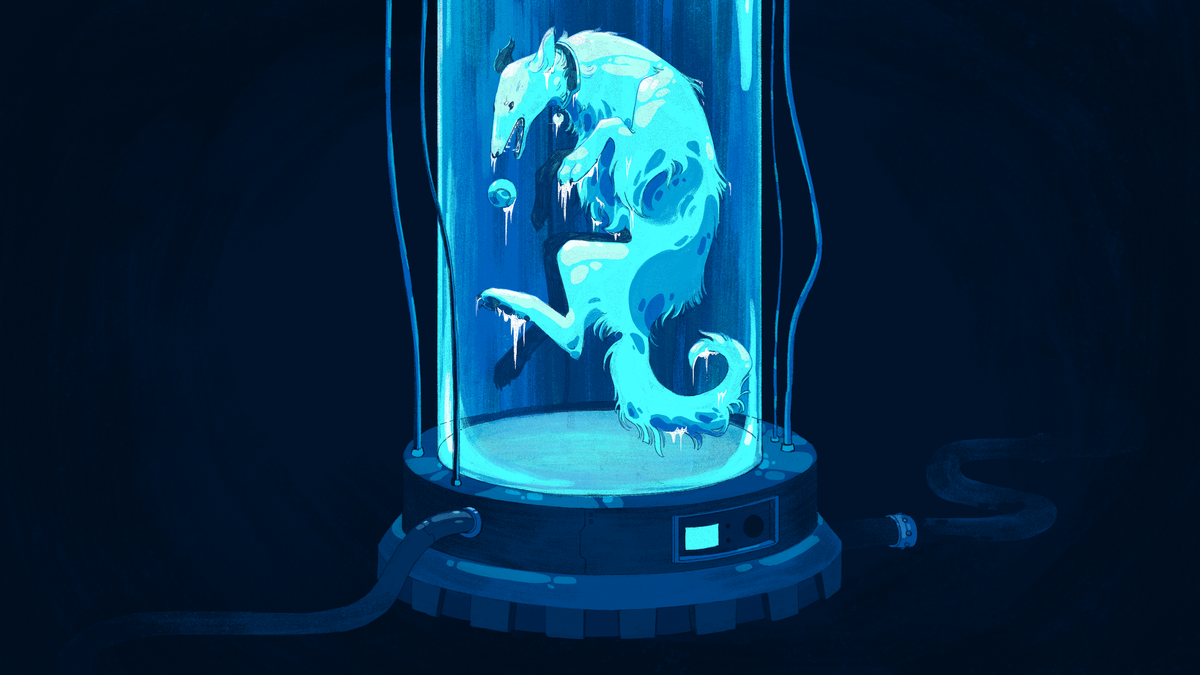 Cryonics, Dakota the Dog, and the Hope of Forever
As pet deathcare providers, we assist families with the euthanasia process in their own homes and with the disposition of their pet's body once death has occurred. Most families chose traditional dispositions like burial or cremation. Less frequently, they ma…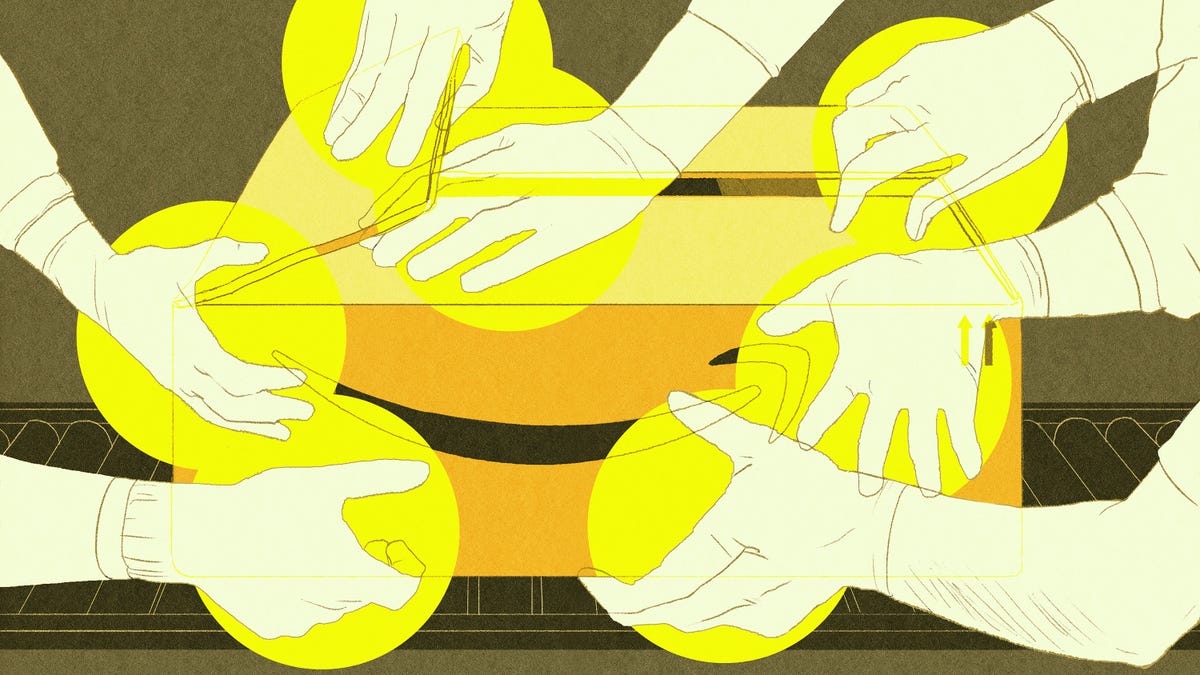 via NewsAPI
View More Related News
Skip to:
Season 1
| Episode No. | No. Overall | Title | Airdate | Runtime | Summary |
| --- | --- | --- | --- | --- | --- |
| 1 | 1 | Pilot: Part 1 | 2000-09-04 | 60 | DCI Boyd's first task as head of the new Cold Case Squad is to find the killer of a schoolgirl murdered five years ago. But as they begin work, they inadvertently inspire the killer to strike again. And, unbeknown to Boyd and his team, the murderer has a hidden agenda - to take revenge. |
| 2 | 2 | Pilot: Part 2 | 2000-09-05 | 60 | The team exhume the first victim to find vital clues with new DNA techniques. But, just when Boyd thinks he is getting closer, he finds he is facing one smokescreen after another. The team is at breaking point in a nail-biting race against the clock to trap the killer and solve the case. |
| 3 | 3 | Burn Out: Part 1 | 2001-06-18 | 60 | When Detective Superintendent Boyd encounters a woman unable to accept the explanation of her father's death in a terrible car crash, he takes on the case. |
| 4 | 4 | Burn Out: Part 2 | 2001-06-19 | 60 | New evidence points to suicide but, when Boyd and the team exhume Perry Coleman's body, DNA tests reveal some disturbing facts that call this into question. |
| 5 | 5 | The Blind Beggar: Part 1 | 2001-06-25 | 60 | Renovations at a Catholic church reveal a skull buried within the concrete for over 20 years, bringing the team into contact with the church's community as they investigate. |
| 6 | 6 | The Blind Beggar: Part 2 | 2001-06-26 | 60 | The case drives Boyd to despair as it opens old wounds, whilst the rest of the team learns that the skeleton and a priest at the church may be related. |
| 7 | 7 | A Simple Sacrifice: Part 1 | 2001-07-02 | 60 | 25 years ago, Annie Keel confessed to the murder of her husband and her neighbour's son. When new evidence calls her confession into doubt, Boyd and the team must dig deeper. |
| 8 | 8 | A Simple Sacrifice: Part 2 | 2001-07-03 | 60 | Who else was present at the time of the murders? Boyd suspects Keel is covering for someone and forces her to revisit that fateful night in 1975. |
| 9 | 9 | Every Breath You Take: Part 1 | 2001-07-09 | 60 | When the body of a policewoman missing for a year is pulled from the Thames, Boyd and the team discover that she was being followed by two stalkers. |
| 10 | 10 | Every Breath You Take: Part 2 | 2001-07-10 | 60 | The team tracks down Debbie's married lover, but he denies killing her. Meanwhile, stalker Chris Redford is ready to confess, but Grace is not convinced he's the guilty man. |
Season 2
| Episode No. | No. Overall | Title | Airdate | Runtime | Summary |
| --- | --- | --- | --- | --- | --- |
| 1 | 11 | Life Sentence: Part 1 | 2002-09-02 | 60 | When someone threatens the surviving victim of the notorious serial killer 'The Gambler', the team must visit the killer himself to discover if he had a partner. |
| 2 | 12 | Life Sentence: Part 2 | 2002-09-03 | 60 | The Gambler's suspected partner is seemingly active once more and they have abducted a young woman. Can the team reach her in time? |
| 3 | 13 | Deathwatch: Part 1 | 2002-09-09 | 60 | Harry Newman is an old man, dying in a London nursing home. When he makes a deathbed confession of 12 separate 'unauthorised killings', Boyd's team is called in. |
| 4 | 14 | Deathwatch: Part 2 | 2002-09-10 | 60 | With Grace recovering from her attack, the team continue on their quest to identify whoever commissioned the murders and to find out what really happened to Frank Sutton. |
| 5 | 15 | Special Relationship: Part 1 | 2002-09-16 | 60 | The team discover a trail of intrigue when they reinvestigate the murder of Home Office adviser Katherine Reed, a radical academic who swapped sides to join the establishment. |
| 6 | 16 | Special Relationship: Part 2 | 2002-09-17 | 60 | The team's hunt for the murderer leads them further up the political ladder, and pressure is applied from above as Boyd closes on his quarry despite the government's secrecy. |
| 7 | 17 | Thin Air: Part 1 | 2002-11-03 | 60 | When Joanna Gold's famous red dress is discovered in a lock-up at Kings Cross, Boyd is certain his team can track down her killer. |
| 8 | 18 | Thin Air: Part 2 | 2002-11-04 | 60 | Threatened by the investigation, Joanna Gold's killer begins to stalk her sister, Clara. She persuades Boyd to let her wear the red dress in an attempt to catch her stalker. |
Season 3
| Episode No. | No. Overall | Title | Airdate | Runtime | Summary |
| --- | --- | --- | --- | --- | --- |
| 1 | 19 | Multi Storey: Part 1 | 2003-09-14 | 60 | Carl Mackenzie was jailed for a high-street shooting spree but he has always maintained his innocence. Now his sister is fighting for an appeal. |
| 2 | 20 | Multi Storey: Part 2 | 2003-09-15 | 60 | The case against Carl Mackenzie unravels further when the team discovers a potential link between the massacre and a similar killing spree at an African mine. |
| 3 | 21 | Walking on Water: ​Part 1 | 2003-09-21 | 60 | The truth behind Timothy Lovell's murder lies with his missing family. |
| 4 | 22 | Walking on Water: ​Part 2 | 2003-09-22 | 60 | Drug-running and witness protection muddy the waters of the murder investigation. |
| 5 | 23 | Breaking Glass: Part 1 | 2003-09-27 | 60 | Dr Laurie Poole barges into Boyd's office, claiming to have new information on the abuse and disappearance of two boys. Boyd reluctantly takes on the investigation. |
| 6 | 24 | Breaking Glass: Part 2 | 2003-09-28 | 60 | As two people who have been hurt by the care-home murderer take justice into their own hands, the team faces even greater pressure. |
| 7 | 25 | Final Cut: Part 1 | 2003-10-05 | 60 | The discovery of a mummified body opens an investigation into a supposedly fictional film from the 1960s. |
| 8 | 26 | Final Cut: Part 2 | 2003-10-06 | 60 | The gangster responsible for the bodies in the Notting Hill house becomes active again, and the unearthing of past events provokes more murders and an international turf war. |
Season 4
| Episode No. | No. Overall | Title | Airdate | Runtime | Summary |
| --- | --- | --- | --- | --- | --- |
| 1 | 27 | In Sight of the Lord: Part 1 | 2004-07-11 | 60 | A common theme, linking three murders over a 60 year period, is discovered when the case of the murder of an ex-soldier is reopened. Can the team prevent a fourth killing? |
| 2 | 28 | In Sight of the Lord: Part 2 | 2004-07-12 | 60 | The team know what links the victims but they are still searching for the motive - and for the murderer. |
| 3 | 29 | False Flag: Part 1 | 2004-07-18 | 60 | Who is the skeletal inhabitant of a car abandoned in a disused garage, and what links him to the assassination of a government minister 25 years ago? |
| 4 | 30 | False Flag: Part 2 | 2004-07-19 | 60 | An ex-army officer who served in Northern Ireland's Troubles points Boyd's suspicions towards the security services, making the case more complicated than ever. |
| 5 | 31 | Fugue States: Part 1 | 2004-07-25 | 60 | A man is admitted to hospital 15 years after he and his twin went missing from their home. Before he can be interviewed, a murder takes place and he goes missing once more. |
| 6 | 32 | Fugue States: Part 2 | 2004-07-26 | 60 | Mel is suspended from the case pending an inquiry, while Grace and Boyd have more questions for Roper, but the doctor is in no position to answer them. |
| 7 | 33 | Anger Management: Part 1 | 2004-08-01 | 60 | Sam Jacobs is released from prison to start a new life. When a man is murdered in his hostel, he becomes a suspect - but he may have been the intended victim. |
| 8 | 34 | Anger Management: Part 2 | 2004-08-02 | 60 | The secret past of the team's guitar teacher suspect is revealed, and Frankie is embarrassed following the attack on the lab. |
| 9 | 35 | The Hardest Word: Part 1 | 2004-08-08 | 60 | A man is found dead at a hotel with a word carved into his back, the hallmark of an old crime that the cold case team is already investigating. |
| 10 | 36 | The Hardest Word: Part 2 | 2004-08-09 | 60 | The cold case team continues to try to unravel the macabre murders, and DNA evidence brings them towards their suspect. |
| 11 | 37 | Shadowplay: Part 1 | 2004-08-15 | 60 | A woman torches her home, killing her family. She claims that she was incited to commit arson by a mysterious figure called 'The Shepherd'. |
| 12 | 38 | Shadowplay: Part 2 | 2004-08-16 | 60 | Boyd's team are sure the dark figure cited by two homicidal psychiatric patients exists, and continue to investigate the mysterious Shepherd. |
Season 5
| Episode No. | No. Overall | Title | Airdate | Runtime | Summary |
| --- | --- | --- | --- | --- | --- |
| 1 | 39 | Towers of Silence: Part 1 | 2005-09-18 | 60 | A mummified body found on a derelict aeroplane leads the team to a similar case. |
| 2 | 40 | Towers of Silence: Part 2 | 2005-09-19 | 60 | The shadowy figure of a corrupt businessman grows increasingly sinister as the team discover that he was manufacturing fake drugs. |
| 3 | 41 | Black Run: Part 1 | 2005-09-25 | 60 | Ex-cop Eddie Vine summons Boyd to prison, where he is serving life for murdering his partner and best friend Tom Palliser. |
| 4 | 42 | Black Run: Part 2 | 2005-09-26 | 60 | Suspended following a hit and run offence, Boyd is tormented by the possibility that he has made a grave error. He is forced to delve into his past and examine his conscience. |
| 5 | 43 | Subterraineans: Part 1 | 2005-10-02 | 60 | A millionaire businessman is found dead one year after he disappeared, appearing to have committed suicide with pills. |
| 6 | 44 | Subterraineans: Part 2 | 2005-10-03 | 60 | As the team collect the damning evidence their suspect disappears, as does his wife shortly afterwards. |
| 7 | 45 | Straw Dog: Part 1 | 2005-10-09 | 60 | Grace, the forensic profiler who helped convict a man 30 years earlier, is targeted by a copycat murderer. |
| 8 | 46 | Straw Dog: Part 2 | 2005-10-10 | 60 | Tony Greene is still incarcerated, so the hunt is on for either the real killer or a copycat who has knowledge of Greene's MO. |
| 9 | 47 | Undertow: Part 1 | 2005-10-16 | 60 | The cold case team discovers the existence of a former serial killer imprisoned for benefit fraud who is about to be release |
| 10 | 48 | Undertow: Part 2 | 2005-10-17 | 60 | Hunt is released and Boyd has him tailed. Under their noses, he drowns a girl at the local baths. |
| 11 | 49 | Cold Fusion: Part 1 | 2005-10-23 | 60 | A murder case that Spencer worked on whilst a policeman at the Atomic Energy Commission is under review. |
| 12 | 50 | Cold Fusion: Part 2 | 2005-10-24 | 60 | The Anti-Terrorist squad has the team quarantined until the substance that knocked out Felix can be identified. |
Season 6
| Episode No. | No. Overall | Title | Airdate | Runtime | Summary |
| --- | --- | --- | --- | --- | --- |
| 1 | 51 | Wren Boys: Part 1 | 2007-01-07 | 60 | The team are joined by new forensic scientist Eve as they investigate the death of a teenage boy who drowned in concrete. |
| 2 | 52 | Wren Boys: Part 2 | 2007-01-08 | 60 | As the team move closer to the truth about the dead boy, his family and the nunnery, they uncover a deep family secret. |
| 3 | 53 | Deus Ex Machina: Part 1 | 2007-01-14 | 60 | When a Sudanese presidential candidate goes on hunger strike, the team must race against time to find the Mahdi's skull. |
| 4 | 54 | Deus Ex Machina: Part 2 | 2007-01-15 | 60 | The team discover links between the case of the missing Sudanese skull and the murder of an Iraqi dissident in London. |
| 5 | 55 | The Fall: Part 1 | 2007-01-21 | 60 | The team investigates when a mummified, sexually-conjoined couple fall through a false ceiling during the renovation of a city bank. |
| 6 | 56 | The Fall: Part 2 | 2007-01-22 | 60 | The team uncovers a vital secret about murder victim Catherine Keane. Will Boyd get to the truth before journalist Lisa Tobin? |
| 7 | 57 | Mask of Sanity: Part 1 | 2007-01-28 | 60 | The team investigates three murders committed over a six-year period after the victims' effects are sent to one of the widows. |
| 8 | 58 | Mask of Sanity: Part 2 | 2007-01-29 | 60 | Another murder has been committed, but does the answer lie in events at the children's home many years previously? |
| 9 | 59 | Double Bind: Part 1 | 2007-02-04 | 60 | The team is drawn back to a horrific double parricide from 1967 when a decomposed body is found buried in a Hampstead garden. |
| 10 | 60 | Double Bind: Part 2 | 2007-02-05 | 60 | Boyd and the team investigate events at a hippy commune in 1967. Double murderer Daniel Lennon is still on the loose. |
| 11 | 61 | Yahrzeit: Part 1 | 2007-02-18 | 60 | The arrival of a package containing a Nazi dagger sparks an investigation into the unsolved murder of a Jewish girl in 1945. |
| 12 | 62 | Yahrzeit: Part 2 | 2007-02-19 | 60 | Further horrific discoveries are made at the London house where the Nazi dagger was found. |
Season 7
| Episode No. | No. Overall | Title | Airdate | Runtime | Summary |
| --- | --- | --- | --- | --- | --- |
| 1 | 63 | Missing Persons: Part 1 | 2008-04-14 | 60 | When a woman defends her daughter from a mugger, it sets into motion a chain of events that places herself and her children in mortal danger. |
| 2 | 64 | Missing Persons: Part 2 | 2008-04-15 | 60 | As the truth comes out about Lore Dutana, the team must dig even deeper if they are to save her children from an ex-IRA terrorist seeking revenge. |
| 3 | 65 | Sins: Part 1 | 2008-04-21 | 60 | The team's investigations lead them to a group of ex-cons after the discovery of a human head. |
| 4 | 66 | Sins: Part 2 | 2008-04-22 | 60 | The shocking truth about the headless corpse is revealed as Boyd races against the clock to discover the whereabouts of a kidnap victim. |
| 5 | 67 | Duty and Honour: Part 1 | 2008-04-28 | 60 | The accidental excavation of a human hand leads the cold case squad to the cover-up of a major incident. |
| 6 | 68 | Duty and Honour: Part 2 | 2008-04-29 | 60 | An Iraqi woman proves the key to the unlocking of the case. |
| 7 | 69 | Skin: Part 1 | 2008-05-05 | 60 | The cold case squad find a dead neo-Nazi hidden in an air conditioner duct of an empty car park, but soon uncover some far-reaching links in the case. |
| 8 | 70 | Skin: Part 2 | 2008-05-06 | 60 | Boyd and the team have to uncover the awful truth behind the murder of a neo-Nazi in order to save a young boy's life. |
| 9 | 71 | Wounds: Part 1 | 2008-05-12 | 60 | There are disturbing ritual connections to an unearthed corpse, discovered in disused tunnels, originally built by road protestors in the 1990s. |
| 10 | 72 | Wounds: Part 2 | 2008-05-13 | 60 | Boyd investigates the links between a group of men, all of whom knew the murder victim. |
| 11 | 73 | Pieta: Part 1 | 2008-05-19 | 60 | A road accident provides a DNA link to a murder committed in Srebrenica during the Balkan War. |
| 12 | 74 | Pieta: Part 2 | 2008-05-20 | 60 | Boyd and the team uncover a link between a tragic war crime and a massive drugs deal. |
Season 8
| Episode No. | No. Overall | Title | Airdate | Runtime | Summary |
| --- | --- | --- | --- | --- | --- |
| 1 | 75 | Magdalene 26: Part 1 | 2009-09-06 | 60 | When a naked woman is found wandering the streets with no memory, Boyd finds himself dealing with a hot case as well as his cold case. |
| 2 | 76 | Magdalene 26: Part 2 | 2009-09-07 | 60 | The woman regains her memory, but cannot explain why her DNA was found in 1966. Is it mistaken identity, or is there a more sinister explanation? |
| 3 | 77 | End of the Night: Part 1 | 2009-09-13 | 60 | Boyd re-investigates a cold case when Gemma, a girl raped by two men twelve years earlier, tries to kill herself. But where can he start? |
| 4 | 78 | End of the Night: Part 2 | 2009-09-14 | 60 | New forensic evidence brings one of Gemma's rapists to light, but he refuses to reveal who his partner was. Can Boyd find the second rapist? |
| 5 | 79 | Substitute: Part 1 | 2009-09-20 | 60 | When Eve discovers that her new lover is implicated in a crime, she becomes determined to prove he is innocent, putting her at odds with Boyd. |
| 6 | 80 | Substitute: Part 2 | 2009-09-21 | 60 | The discovery of a living body farm makes Boyd realise Stefan is involved in illegal organ transplants. Can Boyd rescue Eve before she loses her heart? |
| 7 | 81 | End Game: Part 1 | 2009-09-27 | 60 | Boyd meets up with his old adversary, a serial killer now incarcerated in a high-security psychiatric hospital, who wants Boyd to investigate two murders. |
| 8 | 82 | End Game: Part 2 | 2009-09-28 | 60 | Boyd and his team uncover the awful truth behind the walls of the hospital, but their investigation provides Linda Cummings with the opportunity to escape. |
Season 9
| Episode No. | No. Overall | Title | Airdate | Runtime | Summary |
| --- | --- | --- | --- | --- | --- |
| 1 | 83 | Harbinger: Part 1 | 2011-03-13 | 60 | Boyd has to break in a new team member of equal rank, and the team investigate the mystery of a missing banker to help his family find closure. |
| 2 | 84 | Harbinger: Part 2 | 2011-03-14 | 60 | Boyd is convinced that the missing Donald is not a murderer, and pushes his team to try to make sense of all the vague connections in the case. |
| 3 | 85 | Care: Part 1 | 2011-03-20 | 60 | A murdered woman transpires to have been abducted from a care home as a child. |
| 4 | 86 | Care: Part 2 | 2011-03-21 | 60 | The investigation into Claire Somers' death has seemingly unleashed a predator straight from the darkest childhood nightmare, but is all as it seems? |
| 5 | 87 | Solidarity: Part 1 | 2011-03-27 | 60 | The Cold Case team investigate the murder of Falklands' veteran-turned-peace activist Piers Kennedy, rumoured to have been killed by the state. |
| 6 | 88 | Solidarity: Part 2 | 2011-03-28 | 60 | The team uncover duplicity and sabotage that goes to the heart of government, and that puts Grace in mortal danger. |
| 7 | 89 | Conviction: Part 1 | 2011-04-03 | 60 | When a missing medical student's DNA matches with that of an unidentified corpse found tortured and drowned years before, Boyd suspects a cover-up. |
| 8 | 90 | Conviction: Part 2 | 2011-04-04 | 60 | Boyd needs Sarah's counter-terrorism expertise to help expose the state's involvement in Barclay's death, but the case amplifies her self-doubt. |
| 9 | 91 | Waterloo: Part 1 | 2011-04-10 | 60 | Boyd is being moved out of the Cold Case Unit, but first takes on the mystery of 16 homeless boys from Waterloo Bridge who disappeared in the 1980s. |
| 10 | 92 | Waterloo: Part 2 | 2011-04-11 | 60 | There's growing concern over Sarah's disappearance, and time is running out for Boyd as he fights for justice against a powerful adversary. |
Series Cast
| | | | |
| --- | --- | --- | --- |
| | Sue Johnston | as Dr. Grace Foley | |
| | Félicité Du Jeu | as DC Stella Goodman | |
| | Tara Fitzgerald | as Dr. Eve Lockhart | |
| | Esther Hall | as Dr. Felix Gibson | |
| | Holly Aird | as Dr. Frankie Wharton | |
| | Claire Goose | as DS Amelia 'Mel' Silver | |
| | Trevor Eve | as D Supt Peter Boyd | |
| | Wil Johnson | as DI Spencer Jordan | |
Series Crew
| | Position | Name |
| --- | --- | --- |
| | Executive Producer | Mal Young |
| | Consulting Producer | Barbara Machin |
| | Creator | Barbara Machin |
| | Executive Producer | Alexei De Keyser |
| | Associate Producer | Margot Hayhoe |
| | Associate Producer | Sue Smith |
| | Associate Producer | Matthew Patnick |
| | Executive Producer | Patrick Spence |
| | Associate Producer | Mike Treen |
Related News
TVMaze