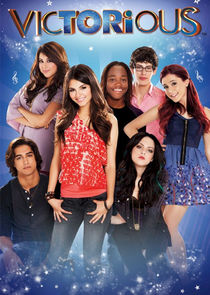 Chaos is coming to Tori Vega's life. The 16 year old is starting at a new high school; but not just any school. This is Hollywood Arts, a performing arts school where crazy talented students learn how to become real artists.. Until now, Tori didn't think she had much talent of her own, and was content to live in the shadow of her older sister, Trina. Now, that's all about to change... if Tori can see herself in a new light, even a spotlight! But Hollywood Arts is still a high school, and Tori is still the new kid. She'll have to find new friends, do homework, and just try to fit in. Will Tori grab a starring role in her new life?
Series Overview
Rating
imDb Rating: 6.8 (17,267 Votes)
Metascore: N/A
Plot
Aspiring singer Tori Vega navigates life while attending a performing arts high school called Hollywood Arts.
Details
Rated: TV-G
Released: 27 Mar 2010
Runtime: 30 min
Genre: Comedy, Drama, Family, Music, Romance
Director: N/A
Writer: Dan Schneider
Actors: Victoria Justice, Leon Thomas III, Matt Bennett, Elizabeth Gillies
Language: English
Country: USA
Awards: Nominated for 4 Primetime Emmys. Another 4 wins & 24 nominations.
Total Seasons: 4
Previous Episode
Victori-Yes
Episode 4x13; Feb 02, 2013
The students are challenged to give affirmative replies for one week.
Previous Episodes 4x13: Victori-Yes 4x12: Star-Spangled Tori 4x11: The Slap Fight 4x10: Brain Squeezers 4x9: The Bad Roommate 4x8: Robbie Sells Rex 4x7: One Thousand Berry Balls 4x6: Tori Fixes Beck & Jade 4x5: Cell Block

View All Episodes
Cast
Victoria Justice as Tori Vega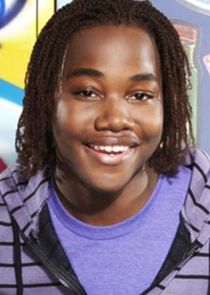 Leon Thomas as André Harris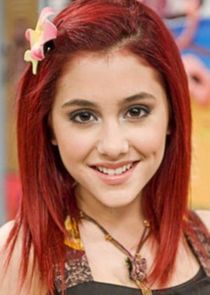 Ariana Grande as Cat Valentine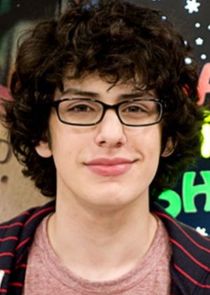 Matt Bennett as Robbie Shapiro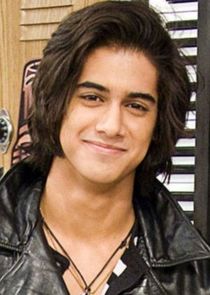 Avan Jogia as Beck Oliver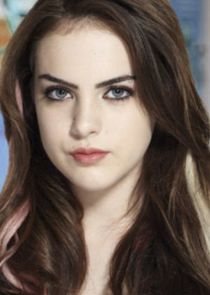 Elizabeth Gillies as Jade West
View Full Cast
Recent News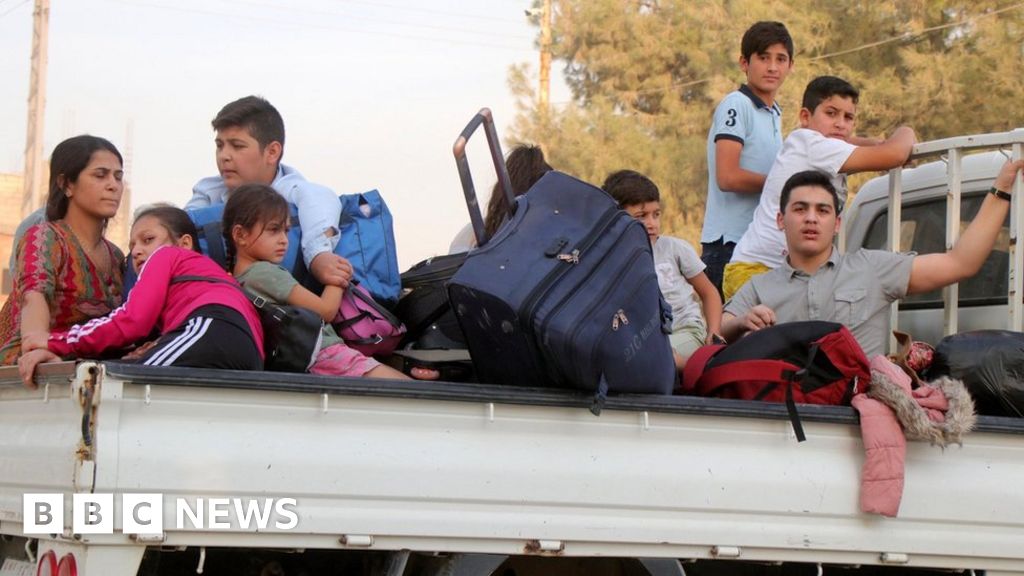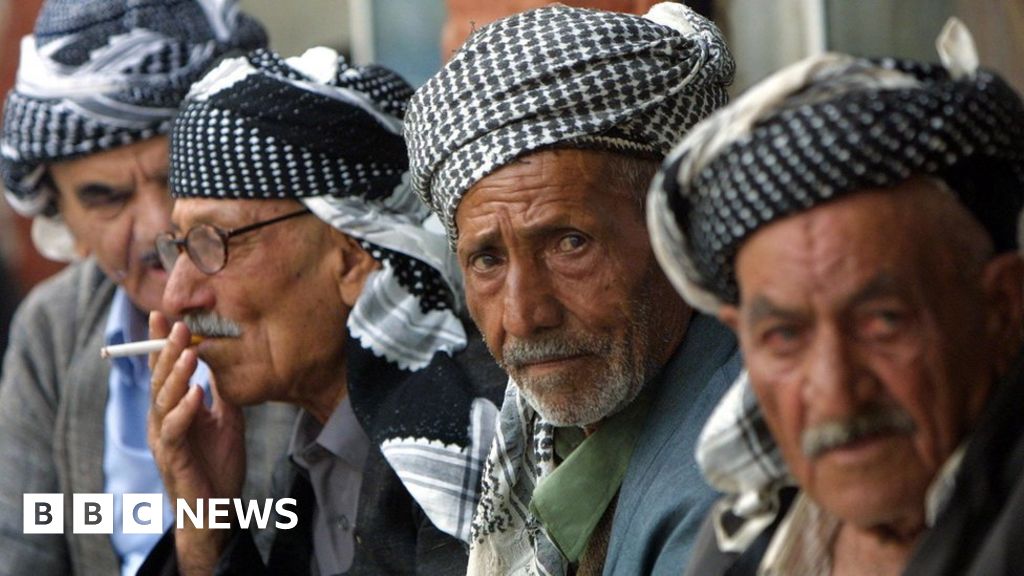 Who are the Kurds?
Kurds make up the Middle East's fourth-largest ethnic group, but they have never obtained statehood.
via NewsAPI
View More Related News
Skip to:
Season 1
| Episode No. | No. Overall | Title | Airdate | Runtime | Summary |
| --- | --- | --- | --- | --- | --- |
| 1 | 1 | Pilot | 2010-03-27 | 30 | In the series premiere of this comedy, Tori Vega (Victoria Justice) is invited to attend a top-notch performing-arts high school after she steps in for her ailing sister during a talent showcase. She accepts, but fitting in proves challenging. |
| 2 | 2 | The Bird Scene | 2010-04-11 | 30 | Tori works hard on preparing a monologue for her drama class. Elsewhere, André and Robbie enroll in a ballet class to meet girls, but their plan backfires. |
| 3 | 3 | Stage Fighting | 2010-04-18 | 30 | Jade accuses Tori of injuring her during an acting exercise. Elsewhere, Robbie misreads his on-stage kiss with Trina. |
| 4 | 4 | The Birthweek Song | 2010-04-25 | 30 | Tori composes a song for Trina for her birthday, and then Trina angers Tori by selling the song. |
| 5 | 5 | Jade Dumps Beck | 2010-05-02 | 30 | Jade has second thoughts about breaking up with Beck, so she asks Tori to help her win him back. Elsewhere, Robbie warns Trina he's going to give her a bad review for her one-woman show, and Trina recommends that he rethink that decision. |
| 6 | 6 | Tori the Zombie | 2010-05-07 | 30 | A bad makeup job has Tori looking like a zombie on opening night of her first lead performance. |
| 7 | 7 | Robarazzi | 2010-06-04 | 30 | Robbie's video news blog has grown stale, so Tori suggests he liven it up with videos of his classmates' everyday lives. This works until Robbie gets carried away and faces backlash. Elsewhere, Cat develops an online-shopping addiction. |
| 8 | 8 | Survival of the Hottest | 2010-06-26 | 30 | The gang heads to the beach to cool off during a heat wave and then gets trapped in Beck's RV, and Cat may be the only one who can rescue the group. |
| 9 | 9 | Wi-Fi in the Sky | 2010-08-27 | 30 | Tori and Trina's flight home gets delayed, so a stressed-out Tori attempts to work on a group project for school via video chat. Meanwhile, Trina runs into Perez Hilton (appearing as himself) on the plane. |
| 10 | 10 | Beck's Big Break | 2010-09-25 | 30 | Tori gets Beck fired from a movie after she stands up to the obnoxious star of the film. Feeling guilty, Tori then tries to fix things. Meanwhile, Robbie has nightmares about Rex the puppet. |
| 11 | 11 | The Great Ping Pong Scam | 2010-10-01 | 30 | Tori learns that her friends are on a table-tennis team, yet they know very little about the game. So Tori decides to uncover the truth by spying on their closed-door practices. |
| 12 | 12 | Cat's New Boyfriend | 2010-10-08 | 30 | Tori is upset to learn that her ex-boyfriend is dating Cat. Elsewhere, Trina gives pedicures that involve the use of fish. |
| 13 | 13 | Freak the Freak Out | 2010-11-26 | 30 | Jade and Cat lose a competition at a karaoke club because it was rigged for the club owner's daughter to win. |
| 14 | 14 | Rex Dies | 2011-01-08 | 30 | Robbie's puppet gets severely damaged, and his pals see this as a way for Robbie to let go of Rex. However, Tori's unsure if saying good-bye to Rex is really what's best for Robbie. |
| 15 | 15 | The Diddly-Bops | 2011-01-17 | 30 | The gang accept a last-minute job to sing at a children's birthday party, and a video of their silly performance may cost André a music deal. |
| 16 | 16 | Wok Star | 2011-01-17 | 30 | Jade writes a play and Tori finds a performance location, but an unexpected casting twist develops: The venue owner insists that her daughter star in the production. |
| 17 | 17 | The Wood | 2011-02-05 | 30 | Tori and her friends are chosen to be the focus of a reality show being filmed at school. Meanwhile, Trina and Robbie have to take jobs at the Glub Truck. |
| 18 | 18 | A Film by Dale Squires | 2011-03-05 | 30 | The kids want revenge on a selfish filmmaker who didn't give them credit for helping him with his latest film. |
| 19 | 19 | Sleepover at Sikowitz's | 2011-03-26 | 30 | Sikowitz hosts a sleepover party so that the kids can learn about method acting. |
Season 2
Episode No.
No. Overall
Title
Airdate
Runtime
Summary
1
20
Beggin' on Your Knees
2011-04-02
30

A handsome classmate asks Tori to sing a duet with him, but Tori is hesitant to agree to it because of his bad reputation.

2
21
Beck Falls for Tori
2011-04-16
30

Tori gets hired as a stunt woman based on her fabricated résumé, but she's not sure she can do the job because it involves falling off a building.

3
22
Ice Cream for Ke$ha
2011-04-22
30

Tori tries to win a private Ke$ha concert in order to please Trina and cut short her tenure as Trina's personal assistant. Ke$ha guest stars as herself.

4
23
Tori Gets Stuck
2011-05-14
30

Tori jeopardizes her leading role in a play by volunteering to donate blood when Robbie is taken to the hospital shortly before the curtain goes up.

5
24
Prom Wrecker
2011-05-21
30

Tori convinces Hollywood Arts to host a prom, but Jade's art project gets destroyed in the process. Jade then goes on the warpath seeking vengeance, while Tori tries to save the prom.

6
25
Locked Up
2011-07-30
60

Part 1 of 2. Tori scores a free spring-break trip for the gang, but things go downhill when she gets arrested in a foreign land.

Conclusion. Tori's pals wind up incarcerated alongside her, and their only shot at freedom is giving a performance that pleases the chancellor.

7
26
Helen Back Again
2011-09-10
30

A new principal takes control of Tori's school and requires all the students to audition again.

8
27
Who Did It to Trina?
2011-09-17
30

Tori directs a play starring Trina, and a mishap occurs on opening night. Questions then arise about whether the mishap was truly an accident—or intentional.

9
28
Tori Tortures Teacher
2011-10-01
30

Mr. Sikowitz celebrates his first decade of teaching by attending a play with his students, but the play's topic leaves him feeling blue.

10
29
Jade Gets Crushed
2011-10-08
30

Andre becomes attracted to Jade after they work together on a song, and Tori tries to help him move on from this crush.

11
30
Terror on Cupcake Street
2011-10-15
30

Tori and her pals get stuck in a dangerous part of town while trying to transport their float to a big parade.

12
31
A Christmas Tori
2011-12-03
30

The kids put a competitive spin on their Secret Santa gifts: The worst gift giver must go yodeling with Sikowitz.
Season 3
| Episode No. | No. Overall | Title | Airdate | Runtime | Summary |
| --- | --- | --- | --- | --- | --- |
| 1 | 32 | The Breakfast Bunch | 2012-01-28 | 30 | Tori and her pals serve detention on a Saturday. |
| 2 | 33 | The Gorilla Club | 2012-02-04 | 30 | Tori tries to broaden her acting skills by performing at an underground club. Elsewhere, Andre and Robbie are forced to dance like M.C. Hammer after losing a bet to Jade. |
| 3 | 34 | The Worst Couple | 2012-02-11 | 30 | Jade and Beck appear on a game show, where they uncover some hard truths about their relationship. Elsewhere, Tori excitedly anticipates the release of an updated version of her favorite cell phone. |
| 4 | 35 | André's Horrible Girl | 2012-02-18 | 30 | Tori notices that André's new girlfriend is bossy and worries that he's changing to please her. Elsewhere, Jade and Cat become dog sitters. |
| 5 | 36 | Car, Rain, and Fire | 2012-02-25 | 30 | Cat's favorite actress passes away, and Cat wants to honor her. Elsewhere, Trina directs herself and the boys in a play. |
| 6 | 37 | Tori & Jade's Playdate | 2012-03-03 | 30 | Tori and Jade portray a married couple, a task that challenges their acting skills and their friendship. Elsewhere, Cat and Robbie embark on a business venture in which they tell people negative news in an upbeat manner. |
| 7 | 38 | April Fools Blank | 2012-03-24 | 30 | Tori gets too involved in pranks on April Fools' Day and disregards the insanity surrounding her. |
| 8 | 39 | Driving Tori Crazy | 2012-04-14 | 30 | Tori's commute becomes extra hectic thanks to interference from a movie shoot. Elsewhere, Cat gets obsessed with e-mail coupons. |
| 9 | 40 | How Trina Got In | 2012-05-05 | 30 | Tall tales are told about Trina and how she gained admission to Hollywood Arts. Elsewhere, Tori and Robbie realize they can't pay a restaurant bill. |
| 10 | 41 | Tori Goes Platinum | 2012-05-19 | 30 | Tori wins a contest to sing the opening number at the Platinum Music Awards. |
| 11 | 42 | Crazy Ponnie | 2012-06-09 | 30 | Tori befriends a new classmate who keeps vanishing when others are around. As a result, Tori's old pals begin to doubt her sanity. |
| 12 | 43 | The Blonde Squad | 2012-06-30 | 30 | Cat meets a cute guy while in costume, but she fears he won't like her when she's out of disguise. |
Season 4
| Episode No. | No. Overall | Title | Airdate | Runtime | Summary |
| --- | --- | --- | --- | --- | --- |
| 1 | 44 | Wanko's Warehouse | 2012-09-22 | 30 | The kids hide out in a store on the eve of a sale to avoid the store's expected long lines. |
| 2 | 45 | The Hambone King | 2012-09-29 | 30 | Robbie posts a video online spotlighting his rhythmic talent of hamboning, and then he must face off against a challenger who claims to be better than him. |
| 3 | 46 | Opposite Date | 2012-10-13 | 30 | Tori and Beck go on an unusual date, where they do things typically not done on dates. |
| 4 | 47 | Three Girls and a Moose | 2012-10-20 | 30 | Tori, Cat and Jade find Beck's Canadian pal appealing, so they all compete for his attention. |
| 5 | 48 | Cell Block | 2012-11-24 | 30 | The kids try to abstain from using their mobile electronics for a week, but it soon proves to be a difficult undertaking. |
| 6 | 49 | Tori Fixes Beck & Jade | 2012-12-01 | 30 | Beck is hesitant to ask out a new girl because of Jade, so Tori and Andre try to find Jade a date as well. Elsewhere, Robbie attempts to dislodge a butterfly from Cat's ear. |
| 7 | 50 | One Thousand Berry Balls | 2012-12-08 | 30 | Robbie wants to ask Cat to their school's cowboy luau, but he asks someone else instead. Meanwhile, Tori and Andre get so busy with work that they might not be able to perform at the luau. |
| 8 | 51 | Robbie Sells Rex | 2012-12-15 | 30 | A spoiled child sets his sights on owning Rex. Elsewhere, a masked individual is throwing flour at school. |
| 9 | 52 | The Bad Roommate | 2013-01-05 | 30 | Andre rooms with Tori to work on a song, but they quickly discover they are incompatible roommates. Meanwhile, an unflattering photo of Jade is posted on the Internet, so she schemes to remove it. |
| 10 | 53 | Brain Squeezers | 2013-01-12 | 30 | Tori is chosen to be a team leader on a game show, and all of her pals ask to be on her team, but she can only select three of them. |
| 11 | 54 | The Slap Fight | 2013-01-19 | 30 | Tori and the gang compete to see who can get the most followers on the Slap, but in doing so they neglect their schoolwork and their friendships. |
| 12 | 55 | Star-Spangled Tori | 2013-01-26 | 30 | Tori scores a gig to sing the national anthem at a televised basketball game. She's concerned she'll flub the lyrics, but she meets a much more red-faced situation courtesy of the team's mascot. |
| 13 | 56 | Victori-Yes | 2013-02-02 | 30 | The students are challenged to give affirmative replies for one week. |
Series Cast
| | | | |
| --- | --- | --- | --- |
| | Victoria Justice | as Tori Vega | |
| | Leon Thomas | as André Harris | |
| | Ariana Grande | as Cat Valentine | |
| | Matt Bennett | as Robbie Shapiro | |
| | Avan Jogia | as Beck Oliver | |
| | Elizabeth Gillies | as Jade West | |
| | Daniella Monet | as Trina Vega | |
Series Crew
| | Position | Name |
| --- | --- | --- |
| | Creator | Dan Schneider |
| | Executive Producer | Dan Schneider |
| | Supervising Producer | Robin Weiner |
Related News
TVMaze