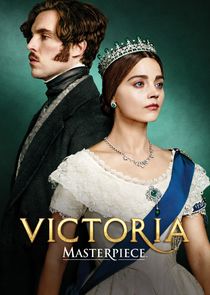 Victoria comes to the throne at a time of great economic turbulence and resurgent republicanism – and died 64 years later the head of the largest empire the world had ever seen, having revitalised the throne's public image and become 'grandmother of Europe'. The first series of Victoria, will tell the story of the first years of the reign, beginning with the moment of the Queen's accession in 1837, following her first faltering steps from capricious, hormonal teenager with a weak grasp on her duties and responsibilities to her marriage to Albert. The show is a saga of interlocking circles – the circuits of power in Buckingham Palace and Westminster, the intermarrying royal houses of Europe and the scandals of the below-stairs palace staff. At the centre stands the new Queen – a spirited, passionate woman who must, somehow, become an enduring icon of stability and strength.
Series Overview
Rating
imDb Rating: 8.2 (20,383 Votes)
Metascore: N/A
Plot
The early life of Queen Victoria, from her ascension to the throne at the tender age of eighteen to her courtship and marriage to Prince Albert.
Details
Rated: TV-PG
Released: 17 Jan 2017
Runtime: 60 min
Genre: Biography, Drama, History
Director: N/A
Writer: Daisy Goodwin
Actors: Jenna Coleman, Adrian Schiller, Jordan Waller, Tommy Knight
Language: English
Country: UK
Awards: Nominated for 2 Primetime Emmys. Another 10 wins & 14 nominations.
Total Seasons: 3
Previous Episode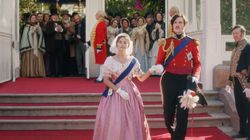 The White Elephant
Episode 3x8; Mar 03, 2019
The world's eyes are on the Great Exhibition, and the Royal couple. Does triumph or failure beckon?
Previous Episodes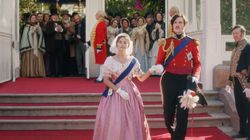 3x8: The White Elephant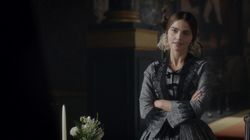 3x7: A Public Inconvenience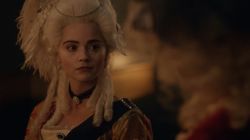 3x6: A Coburg Quartet


3x5: A Show of Unity


3x4: Foreign Bodies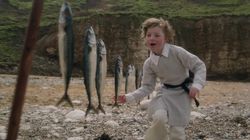 3x3: Et in Arcadia


3x2: London Bridge is Falling Down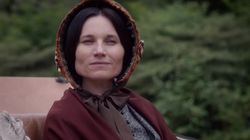 3x1: Uneasy Lies the Head That Wears the Crown


2x8: The Luxury of Conscience

View All Episodes
Cast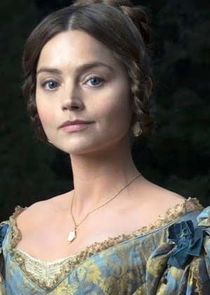 Jenna Coleman as Queen Victoria
Jordan Waller as Lord Alfred Paget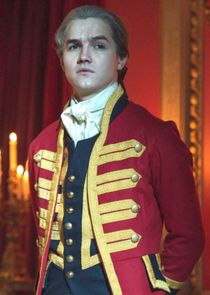 Tommy Knight as Archibald Brodie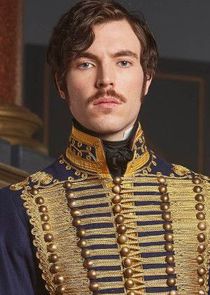 Tom Hughes as Prince Albert
Adrian Schiller as Penge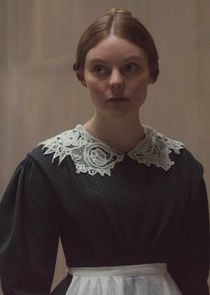 Nell Hudson as Nancy Skerrett
View Full Cast
Recent News
Tech's coveted internships are getting canceled due to COVID-19
Victoria Stafford, a third-year student at UC Berkeley, was set to begin working at Yelp in June as a sales intern — the only internship she applied to. And then it was canceled because of the COVID-19 pandemic. "When I first read the cancellation email, I di…
via NewsAPI
View More Related News
Skip to:
Season 1
Episode No.
No. Overall
Title
Airdate
Runtime
Summary
1
1
Doll 123
2016-08-28
70

When eighteen-year-old Victoria becomes Queen, her mother the Duchess of Kent, led by her advisor, Conroy, circle around the young monarch, itching to seize power. Hating Conroy and exasperated by her mother's dependence on him, Victoria shuns them both.

Below stairs, the servants adjust to their new boss, Victoria's trusted governess Lehzen. Jenkins, the Queen's dresser, is incensed to learn that Lehzen has appointed her an assistant without consulting her, the mysterious Skerrett.

Victoria copes with the unknown with the help of her Prime Minister Lord Melbourne. They are enchanted by each other: Victoria by the older man's erudite wisdom, and he by the young Queen's irresistible guilelessness. Gossip erupts over the closeness of their relationship and Melbourne, fearing scandal, retreats, leaving Victoria prey to Conroy, who seizes the chance to take control and undermine the Queen.

Victoria rushes into an ill-considered accusation and the glory of her coronation is abruptly curtailed when she learns she has covered the crown in scandal.

2
2
Ladies in Waiting
2016-08-29
60

As Melbourne's popularity in the house wanes, the Tories eagerly await their imminent triumph. Most impatient of all is Victoria's wicked uncle Cumberland, who views Melbourne's pending defeat as a chance to prey on Victoria's vulnerability and establish a co-regency with the Duchess of Kent and Conroy.

Victoria is devastated when Melbourne regretfully announces he is stepping down, and even more bewildered that she must ask a complete stranger, Sir Robert Peel, to form a government.

Desperate, Victoria implores Melbourne to return as her Prime Minister and is stumped when he rejects her – Peel is the rightful candidate. Unable to accept this, Victoria concocts a plan that humiliates Peel, leaving him no choice but to refuse to form government.

3
3
Brocket Hall
2016-09-04
65

A Chartist uprising in Newport underlines the instability of the monarchy.

Victoria's uncle Leopold capitalises on this, urging Victoria to secure the monarchy by marrying her cousin Albert. Sensing an opportunity to a finally control the headstrong Queen, Conroy latches on to the plan. Victoria however demonstrates utter indifference to all suitors, because (as Leopold rightly suspects) the only man that really interests Victoria is her Prime Minister. When the Chartists strike again, Victoria is compelled to confess the depth of her feelings to Melbourne. The distress of her senior dresser Jenkins at the brutal execution of the Chartists inspires Victoria to defy Melbourne's harsh ruling and a more lenient sentence is granted. She is outraged to hear that Albert is arriving at Leopold's behest.

4
4
The Clockwork Prince
2016-09-11
65

Victoria and Albert manage to offend each other within minutes of his arrival. Albert's brother Ernest encourages him to flirt, but Albert is utterly humiliated by the situation.

His unease around Victoria manifests as moody insolence, at least that's how she interprets it when she complains to Melbourne.

Secretly hoping to impress Albert, Victoria transports the household to Windsor, where the tension between Victoria, Melbourne and Albert escalates. As she grapples to understand her feelings she must ask herself whether she wants the flattery Melbourne has hitherto reassured her with, or if she is ready for the challenging truth which Albert represents.

Below stairs, the Royal servants clash with the Coburg princes' haughty valet Lohlein and a girl called Eliza turns up at the palace asking Skerrett for money and insinuating that she is not who she says she is.

5
5
An Ordinary Woman
2016-09-18
65

In the precious stolen moments before Albert leaves for Coburg, he asks Victoria to secure a title and settlement for him before they marry. Victoria however is more preoccupied with telling Melbourne of her engagement.

In Coburg Albert fears for his future in England: husband to the most powerful woman in the world but without financial independence. Victoria meanwhile has let paranoia reign and has convinced herself that Albert only wants the money to support a mistress on the side.

Melbourne finally gives Victoria the approval of her fiancé she's been seeking and at last she and Albert confront their deepest fears about married life.

Victoria says her last farewell to Melbourne before she and Albert nervously prepare for their wedding night.

6
6
The Queen's Husband
2016-09-25
65

With no real role in the household, Albert feels worthless and matters are made worse when the Duke of Sussex refuses to let him take precedence at dinner. Whilst a dejected Albert hopes that an heir might garner more respect, Victoria is determined to outmanoeuvre Sussex and give Albert the esteem he deserves.

Below stairs, the servants gossip over when to expect the first Royal baby and Skerrett faces a dilemma when the only person who can save her cousin and small child from imminent death is the person she trusts the least - Francatelli.

Albert has his own ideas about how to make himself valuable - he decides to open the anti-slavery convention and nervously prepares his speech.

7
7
Engine of Change
2016-10-02
65

Victoria's pregnancy raises the sticky topic of a Regency. When Victoria names Albert as the head of state in case of her death, the Tories are outraged by prospect of being ruled by a German prince.

Albert however is still desperate to have more influence in the present. He proposes a trip to the rapidly industrialising North in an attempt to engage with the country at large. Far from the thrilling journey he anticipated, Albert is humiliated by his Tory hosts and confused by Victoria's insensitivity.

In this hostile environment Albert finds a kindred spirit in Sir Robert Peel and to his delight he invites Albert to visit his railway.

Below stairs, Lohlein is subject to similar antagonism for being foreign and back at the palace, Francatelli and Skerrett are starting to fall in love.

8
8
Young England
2016-10-09
60

A heavily pregnant Victoria is frustrated by both Albert and her mother's attempts to confine her to the Palace. Cumberland arrives in London, hoping that Victoria may die in childbirth, as he is still the heir Presumptive.

Determined to show herself in public, Victoria goes for a drive and is accosted by an unhinged admirer, desperate to free her from her 'German tyrant'. Whilst Victoria is taken aback, she is resolute that it will not frighten her and despite Albert's misgiving, goes out again.
Season 2
Episode No.
No. Overall
Title
Airdate
Runtime
Summary
1
9
A Soldier's Daughter
2017-08-27
60

Picking up a month after the birth of her first child, the new series sees Queen Victoria surprise the court when she insists on returning to her duties as soon as possible.

Having taken charge in her absence, adoring new father Albert decides not to trouble his wife with worrying news regarding the British soldiers in Afghanistan. However, as the reports worsen, Victoria grows increasingly suspicious that he and Prime Minister Robert Peel are hiding something from her.

Determined to reclaim her place with characteristic impulsiveness, Victoria brings in the formidable Duchess of Buccleuch as her new Mistress of the Robes and demands that former chef, Francatelli, return to the palace kitchens.

Meanwhile, Albert's family descend on the palace for the Christening of baby Vicky and their dynastic plotting only intensifies Victoria's sense of frustration. Convinced that the truth is being kept from her, Victoria seeks answers from the Duke of Wellington.

2
10
The Green-Eyed Monster
2017-09-03
60

Having resumed her royal duties, Victoria is disconcerted when Albert appears to be drawn to erudite female mathematician, Ada Lovelace, who is working with the acclaimed Charles Babbage. Victoria arranges a cultural evening to meet the pair, but starts to fear that she is losing her husband's attention.

Realising that she is pregnant again, Victoria is thrown into further turmoil, fearing she is once again destined to be relegated to the nursery. With tensions between her and Albert at breaking point, how will she reveal the happy news to him?

The mood below stairs is equally unsettled as the servants begin to notice items mysteriously disappearing. Timid new dresser Cleary fears that the palace is haunted, but Brodie discovers the real culprit.

3
11
Warp and Weft
2017-09-10
60

Discontent is growing in the country, and upon hearing the pleas of a silk weaver of Spitalfields, Victoria decides she must help. Against Peel and Albert's advice, she hatches a plan: a fantastic medieval ball at the Palace, where the attendees have to wear costumes made from Spitalfields silk.

Meanwhile, having received no recent news from Lord Melbourne, Victoria grows increasingly concerned. She sends Emma to check up on her old friend to make sure all is well.

Despite his initial protestations, and struggling to find his place as a Prince Consort and husband, Albert allows himself to be seduced by the grandeur of the event, and the opportunity to finally wear a crown. When the ball arrives, it provides the perfect backdrop for old friends to reunite and romances to ignite, but it doesn't receive the positive response from the nation that Victoria had hoped.

4
12
The Sins of the Father
2017-09-17
60

The Royal Court is delighted by the arrival of a healthy Prince of Wales, but Victoria finds herself paralysed by an inexplicable sorrow after a difficult birth, and is unable to bond with her son.

Things are not made easier when tragic news arrives from Coburg and Albert is forced to depart for his childhood home - the first time Victoria and Albert have been apart since their wedding. Whilst in Coburg, Albert learns a dark family secret which leaves him feeling lost as to his place in Palace.

Meanwhile, a blunder by Skerrett threatens to put Francatelli in the firing line unless she exposes her deepest secret. Will she confess and risk losing her livelihood? A reluctant revelation from Drummond also threatens to end his tentative friendship with Lord Alfred.

When national duty calls, Victoria finds she cannot escape the responsibilities of being Queen regardless of whether or not Albert is standing behind her, and must draw on reserves of courage that she didn't know she had. Will she in turn be able to reach Albert in his private torment?

5
13
Entente Cordiale
2017-09-24
60

Concerned that the pending marriage of King Louis Philippe of France's son to the Spanish Queen will form a dangerous alliance, Victoria sets sail on her first voyage to the continent in an attempt to deter the wily French King.

Accompanied by royals and servants alike, Victoria quickly realises that she will need to have her wits about her if she is to make the charming - but not altogether trustworthy - Louis Philippe take her seriously as a Queen.

Turning to Albert for support, she finds him distant. Unknown to her, he's still reeling from the traumatic revelation about his parentage, and driven to despair by the debauchery and scandal of the French Court.

Left to take on Louis Philippe alone, does Victoria have what it takes as an international leader to finally outsmart him? And will Albert overcome his horror at the decadence around him, and learn to trust Victoria with his secrets?

6
14
Faith, Hope & Charity
2017-10-01
60

As news of the horrific famine in Ireland reaches the Queen, Victoria is adamant that her government should be doing more to help. However, Prime Minister Peel is trapped, knowing that to send food to the Irish would destabilise his party and jeopardise his career.

With Albert blinded by his trust in Peel, Victoria begins to question her own convictions.

Meanwhile, the shockwaves from the famine reach right into the Palace, dividing the household and bringing agony for Cleary.

No longer able to watch his parish starve, the Reverend Dr. Traill arrives on Victoria's doorstep with a determined plea for her to intervene. But will his desperate testimony be enough to overcome deep-rooted prejudices, and for Victoria to convince her Prime Minister to act?

There are huge sacrifices to come, and ultimately Victoria will come to realise that, in the face of such appalling tragedy, no act of charity can be great enough.

7
15
The King Over the Water
2017-10-08
60

Feeling suffocated after a repeated assassination attempt leads to increased security at the Palace, Victoria seeks escape to the land she fantasised about as a child: the Scottish Highlands. However, it isn't the romantic retreat she has read about in her Walter Scott novels, and she begins to realise that, wherever she is in the world, she can't escape the fact that she is Queen.

When a day out takes an unexpected turn, Victoria finally gets the anonymity she wished for, while Albert enjoys being able to play the role of a traditional husband for the first time. Hidden away from normal Palace life, the entire court - servants and royals alike - find secrets and romance bubbling up to the surface on a liberating midsummer's night.

8
16
The Luxury of Conscience
2017-10-15
60

As Peel fights the battle of his career in Parliament, facing the consequences of taking a stand against the Corn Laws, Albert inadvertently plays into the hands of Peel's critics, and jeopardises the progress that they have fought for.

Meanwhile, at the Palace, the strained relationship between Victoria, Albert and Victoria's closest confidante, Lehzen, is pushed to breaking point, as Albert grows increasingly frustrated about the control that he perceives Lehzen to have over his wife, especially when the health of their children is at stake.

Faced with the prospect of having to live without their respective crutches, Victoria and Albert begin to lose sight of each other. But when tragedy strikes, they realise that sacrifices will have to be made in both their personal and political lives.
Season 3
| Episode No. | No. Overall | Title | Airdate | Runtime | Summary |
| --- | --- | --- | --- | --- | --- |
| 1 | 17 | Uneasy Lies the Head That Wears the Crown | 2019-01-13 | 60 | Revolution sweeps across Europe and pressure builds on Victoria with new arrivals at the Palace. |
| 2 | 18 | London Bridge is Falling Down | 2019-01-20 | 60 | Victoria must decide whether to fight the Chartists with force or allow them to present their petition. |
| 3 | 19 | Et in Arcadia | 2019-01-27 | 60 | At Osborne House, Albert relishes the opportunity to spend time with the family away from London, but Victoria is desperate to get back to the Palace and the business of politics. |
| 4 | 20 | Foreign Bodies | 2019-02-03 | 60 | When Albert leaves the Palace for Cambridge, Victoria faces the traumatic impact of a cholera epidemic on the streets of London. |
| 5 | 21 | A Show of Unity | 2019-02-10 | 60 | After an assassination attempt, the Royal household visit Ireland. Intrigue, conflict and romance all blossom during a stay at the Palmerston estate. |
| 6 | 22 | A Coburg Quartet | 2019-02-17 | 60 | A Georgian ball at the Palace could not come at a worse time as private pictures of the Royal family are made public. |
| 7 | 23 | A Public Inconvenience | 2019-02-24 | 60 | Albert and Palmerston put their reputations on the line, and Victoria must fight against her better judgment to decide where to place her allegiance. |
| 8 | 24 | The White Elephant | 2019-03-03 | 60 | The world's eyes are on the Great Exhibition, and the Royal couple. Does triumph or failure beckon? |
Series Cast
| | | | |
| --- | --- | --- | --- |
| | Jenna Coleman | as Queen Victoria | |
| | Jordan Waller | as Lord Alfred Paget | |
| | Tommy Knight | as Archibald Brodie | |
| | Tom Hughes | as Prince Albert | |
| | Adrian Schiller | as Penge | |
| | Nell Hudson | as Nancy Skerrett | |
| | Anna Wilson-Jones | as Lady Emma Portman | |
| | Ferdinand Kingsley | as Charles Elmé Francatelli | |
| | Daniela Holtz | as Baroness Lehzen | |
| | Margaret Clunie | as Harriet, Duchess of Sutherland | |
| | David Oakes | as Prince Ernest / Duke of Coburg | |
| | Nigel Lindsay | as Sir Robert Peel | |
| | Catherine Flemming | as Duchess of Kent | |
| | Alex Jennings | as King Leopold | |
| | Bebe Cave | as Wilhelmina Coke | |
| | Diana Rigg | as Duchess of Buccleuch | |
| | Tilly Steele | as Cleary | |
| | Peter Bowles | as Duke of Wellington | |
| | David Burnett | as Joseph Weld | |
| | Eve Myles | as Mrs. Jenkins | |
| | Kate Fleetwood | as Princess Feodora | |
| | John Sessions | as Lord John Russell | |
| | Lily Travers | as Duchess Sophie of Monmouth | |
| | Laurence Fox | as Lord Palmerston | |
| | Leo Suter | as Edward Drummond | |
| | Sabrina Bartlett | as Abigail Turner | |
| | Nicholas Audsley | as Duke Charles of Monmouth | |
| | Rufus Sewell | as Lord Melbourne | |
| | Peter Firth | as Duke of Cumberland / King of Hanover | |
| | Paul Rhys | as Sir John Conroy | |
| | Bruno Wolkowitch | as King Louis Philippe | |
| | Vincent Regan | as King Louis Philippe | |
| | Denis Lawson | as Duke of Atholl | |
| | Sam Swainsbury | as Dr. John Snow | |
| | Martin Compston | as Dr. Robert Traill | |
| | Edwin Thomas | as Mr. Caine | |
Related News
TVMaze