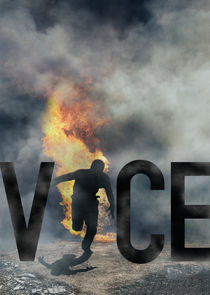 VICE explores today's most pressing issues, from civil unrest and hotbeds of terrorism, to unchecked government corruption and looming environmental catastrophes.
Series Overview
Rating
imDb Rating: 8.9 (4,006 Votes)
Metascore: N/A
Plot
Documentary series featuring startling, groundbreaking stories from around the world.
Details
Rated: TV-MA
Released: 05 Apr 2013
Runtime: 30 min
Genre: Documentary, News
Director: N/A
Writer: N/A
Actors: Shane Smith, Gianna Toboni, Thomas Morton, Ben Anderson
Language: English
Country: USA
Awards: Won 2 Primetime Emmys. Another 4 wins & 22 nominations.
Total Seasons: 6
Next Episode
Keepers of the Caliphate & Sim Kids
Episode 7x1; Mar 29, 2020
VICE's team gained unique access at Camp al-Hol in Northeastern Syria, where tens of thousands of women and children who once lived under ISIS are currently being held. Correspondent Hind Hassan investigates how a power vacuum has left brigades of radicalized ISIS women revolting against Kurdish security personnel, fighting for a resurgence of the terror group in the region. The debut episode will also give an inside look at the hidden arena of cell phone hacking, as correspondent Krishna Andavolu investigates how young video-gamers-turned-criminals are devastating their victims' lives, stealing millions of dollars through an underground practice known as SIM swapping.
Previous Episode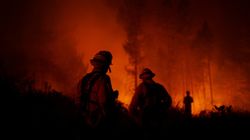 Back in the DPRK & California Burning
Episode 6x30; Dec 14, 2018
California is experiencing its worst wildfire season in a decade, and November's Camp Fire was the deadliest, most destructive fire in the state's recorded history. While the increasingly severe effects of climate change are partially to blame, another culprit may also be at play, according to a new government report. Gianna Toboni travels to the scorched town of Paradise to learn how California can survive a future of deadlier fires.
Episodes 7x2: India Burning & Russia's Fight Factory 7x1: Keepers of the Caliphate & Sim Kids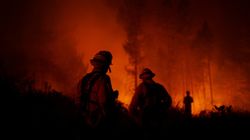 6x30: Back in the DPRK & California Burning 6x29: Doom Boom & Unfair 6x28: The War at Home & Putin's Crimea 6x27: A Living Hell and MDMA for PTSD 6x26: The Road To Asylum and Lab Rat Nation 6x25: Death Inc. and Bannon's World 6x24: Voodoo Wrestling and Big Placebo

View All Episodes
Skip to:
Season 1
| Episode No. | No. Overall | Title | Airdate | Runtime | Summary |
| --- | --- | --- | --- | --- | --- |
| 1 | 1 | Killer Kids | 2013-04-05 | 30 | In the Philippines, election season is more like hunting season as rivals simply rub out their opponents instead of defeating them at the polls. In Afghanistan, senior members of the Taliban are now manipulating children and teenagers into carrying out their suicide bombings. |
| 2 | 2 | Bad Borders | 2013-04-12 | 30 | North Koreans cross the border into China illegally every year--some via a modern-day underground railroad to freedom and eventual citizenship in South Korea. VICE visits the most dangerous place in the world: Kashmir's line of control, which partially occupies the Indian state and separates India from Pakistan. |
| 3 | 3 | Guns & Ammo | 2013-04-19 | 30 | 'Gun School' VICE visits the New Life Baptist Church & Academy in Albuquerque, NM, where Pastor Larry Allen preaches guns and teaches guns. 'Toxic Iraq' After ravaging Iraq over the past decade, the U.S. is finally exiting the country--leaving behind a toxic cesspool of military waste. |
| 4 | 4 | Love & Rockets | 2013-04-26 | 30 | 'Chinese Cockblock' In China, where marrying-age men outnumber women by the millions, VICE looks at a lucrative business catered to matchmaking and the bachelors who use such services. 'European Meltdown' With their economy in the toilet and no jobs to be had, Europe's youth are taking to the streets to demand radical changes. |
| 5 | 5 | Winners & Losers | 2013-05-03 | 30 | 'Mormon Lost Boys' Young men have been thrown out of their homes because of an edict allowing polygamist church elders to monopolize young girls. 'The Fat Farms of Mauritania' In the West African country of Mauritania, parents send their daughters to rural fattening camps. 'Mumbai Slumscraper' A visit to Mumbai, where slums sit below billion-dollar, single-family skyscrapers. |
| 6 | 6 | Corruption | 2013-05-10 | 30 | Fifteen years ago, China changed its policy so people could buy their own homes. Real-estate investments boomed, and new cities began popping up. The problem is: people don't live in what have become 'ghost cities.' Over two years ago, Arab Spring climaxed in the overthrow of President Mubarek in Egypt. But for many Egyptians, the situation has actually gotten worse. |
| 7 | 7 | Addiction | 2013-05-17 | 30 | In Indonesia, VICE visits a clinic that promises cures to a plethora of modern ailments through tobacco and smoking. Ibogaine is a drug made out of the African iboga root, whose intense, hallucinogenic properties have many believing it can cure heroin addiction if used in conjunction with a voodoo-type ritual that involves face paint and chanting. |
| 8 | 8 | Fighting Chances | 2013-05-31 | 30 | The most popular sport in the West African country of Senegal isn't soccer--it's laamb, combining Greco-Roman wrestling moves with eclectic pre-fight rituals and dances. The global sea level rose by 22 cms in the past 100 years--and is expected to rise even faster in the years to come. The evidence can be seen in Venice, the Maldives, and beyond. |
| 9 | 9 | Gangs & Oil | 2013-06-07 | 30 | The lethal combination of gangs and guns has turned Chicago into a war zone. VICE visits the city's most dangerous areas; oil theft has become big business in Nigeria. In this segment, VICE travels to Africa's oil-producing region to meet with oil thieves, and follows one farmer's attempt to sue a foreign oil company for poisoning his family's land. |
| 10 | 10 | The Hermit Kingdom | 2013-06-14 | 30 | VICE makes history on a trip to North Korea to play hoops and meet with supreme leader Kim Jong-un. With NBA great Dennis Rodman and a trio of Harlem Globetrotters in tow, VICE traveled to the capital of Pyongyang for a tour of the city, a basketball clinic, an exhibition game, and a first-ever meeting between the leader and an American delegation. |
Season 2
| Episode No. | No. Overall | Title | Airdate | Runtime | Summary |
| --- | --- | --- | --- | --- | --- |
| 1 | 11 | Afghan Money Pit & The Pacification of Rio | 2014-03-14 | 30 | 'Afghan Money Pit' - The U.S. has spent nearly $100 billion on reconstruction projects in Afghanistan, but much of that money has been wasted and misused--or fallen into the hands of the Taliban. 'The Pacification of Rio' - Rio de Janeiro's futile efforts to clean up corruption before the Olympics. |
| 2 | 12 | Greenland Is Melting & Bonded Labor | 2014-03-21 | 30 | 'Greenland Is Melting' - Shane Smith embarks on an expedition to Greenland with climate scientist Jason Box to investigate why Greenland is melting, and how the resulting sea level rise will mean devastation sooner than expected. 'Bonded Labor' - Millions of men, women, and children are working as bonded laborers in Pakistan's brick kilns. |
| 3 | 13 | American Scrap & Children of the Drones | 2014-03-28 | 30 | 'American Scrap' - David Choe looks into the life cycle of scrap metal, from the people who risk their lives to find it, to the yards that buy it, all the way to the Chinese traders who take it back home to build their economy. 'Children of Drones' Suroosh Alvi investigates the effects of drone strikes in Pakistan, where extremism and militancy are growing as a result. |
| 4 | 14 | A Syria of Their Own & White Gold | 2014-04-04 | 30 | 'A Syria of Their Own' - Thomas Morton goes to the frontline of the battle for a Kurdish state to follow the story of Syria's forgotten ethnic group, the Kurds. 'White Gold' - Rhino horn has been coveted in Eastern medicine for centuries. Vikram Gandhi traces the trade from Southern Africa to Vietnam to understand this illicit phenomenon which has been on the rise. |
| 5 | 15 | Terrorist University & Armageddon Now | 2014-04-11 | 30 | 'Terrorist University' - Dagestan is Russia's hotbed for Muslim extremism; Shane Smith heads there to follow in the footsteps of Boston Marathon Bomber Tamerlan Tsarnaev who spent six months there. 'Armageddon Now' - Thomas Morton looks at the Israel-Palestinian conflict and the surprising Evangelical support for the Jewish State. |
| 6 | 16 | Rocky Mountain High & North Korean Defectors | 2014-04-25 | 30 | 'Rocky Mountain High' - The legalization of marijuana in the U.S. became a reality when Colorado lifted its prohibition on recreational marijuana use. David Choe looks at the impact of this ever-growing trade on the local and national economy. 'North Korean Defectors' - A look at the hardships faced by North Koreans defectors and their new lives in modernized South Korea. |
| 7 | 17 | The Pink Gang Rebellion & Genetic Passport | 2014-05-02 | 30 | 'The Pink Gang Rebellion' - The details of a 2012 gang rape on a Delhi bus focused attention on India's rampant rape issue. One woman, Sampat Pal, has galvanized a group to fight back. 'Genetic Passport' - In a radiation plagued former nuclear-testing site in Kazakhstan, a doctor has tried to implement a mandatory 'genetic passport.' |
| 8 | 18 | The Resource Curse & Deliver Us from Drought | 2014-05-09 | 30 | 'The Resource Curse' - In Papua New Guinea, America's Exxon Mobil has staked its claim to a $19 billion liquid natural-gas project. 'Deliver Us from Drought' - Texas has experienced the worst drought in its recorded history, but while many feel human activity is a contributor, many Texans do not--and have taken few if any initiatives to limit the state's CO2 emissions. |
| 9 | 19 | Crude Awakening & The Enemy of My Enemy | 2014-05-16 | 30 | 'Crude Awakening'- Shane Smith heads to Louisiana to report on the lasting effects of the BP oil spill. 'The Enemy of My Enemy' - Yemen is at the top of the worry list for President Obama's national security team, and the rise of Al Qaeda there is only half the reason why. The real trouble is a little-known Houthi rebel movement in the north of the country. |
| 10 | 20 | Playing with Nuclear Fire & No Man Left Behind | 2014-05-23 | 30 | 'Playing with Nuclear Fire' - Three years after the Tohoku earthquake in Japan, citizens and the international community are left wondering if Japan really does have the situation under control. 'No Man Left Behind' - Ryan Duffy talks with veterans struggling with mental illness, addiction and PTSD who are often overprescribed narcotics and other pharmaceuticals. |
| 11 | 21 | Heroin Warfare & The Coldest War | 2014-06-06 | 30 | 'Heroin Warfare' Since the U.S. occupation of Afghanistan, heroin production has skyrocketed and led neighboring Iran into the worst heroin use problem in the world. 'The Coldest War' - With the polar ice caps shrinking due to global warming, new trade routes are being exposed, along with billions of dollars' worth of natural-resource reserves, leading to a new Cold War. |
| 12 | 22 | Surveillance City & The Forgotten War | 2014-06-13 | 30 | 'Surveillance City' - Camden, New Jersey is one of the poorest and drug-ridden cities in the country, prompting the state to install an experimental 'Metro' security apparatus equipped with futuristic technologies. 'The Forgotten War' - Though the genocide in Darfur continues, media attention has waned and the rebels stand poised for civil war. |
Season 3
| Episode No. | No. Overall | Title | Airdate | Runtime | Summary |
| --- | --- | --- | --- | --- | --- |
| 1 | 23 | Our Rising Oceans | 2015-03-06 | 30 | VICE founder Shane Smith travels to the bottom of the world to investigate the instability of the West Antarctic ice sheet and see firsthand how the continent is melting. VICE also follows the rising oceans to Bangladesh for a glimpse into the world's underwater future. This extended report covers all sides of the issue and features an interview with Vice President Joe Biden. |
| 2 | 24 | To Serve and Protect & Coming to America | 2015-03-13 | 30 | Thomas Morton goes to Ferguson, Mo--the scene of the Michael Brown shooting--for this look at how U.S. SWAT teams and police are being trained and how they are getting military-grade equipment to police their communities. Suroosh Alvi visits El Salvador to see the conditions that are motivating mass migration on top of a network of trains, called 'The Beast,' to get to the U.S. |
| 3 | 25 | We the People & Countdown to Extinction | 2015-03-20 | 30 | VICE investigates the skyrocketing phenomenon of patriot groups in the U.S., training and taking up arms along the border. Plus, correspondent Isobel Yeung heads to the Mozambique Channel and the Gulf of Mexico to get an idea of how much we've overfished our oceans, and what we can now do to reverse that trend. |
| 4 | 26 | Lines in the Sand & Outsourcing Embryos | 2015-03-27 | 30 | Ben Anderson follows the cocaine highway from the streets of Venezuela, to drug smuggling boats in the Caribbean, to the ports of West Africa, and finally to desert territories controlled by Islamic extremists. VICE looks at the boom in one of the world's newest billion-dollar industries: gestational surrogacy. |
| 5 | 27 | Synthetic Drug Revolution & Transsexuals of Iran | 2015-04-10 | 30 | VICE correspondent Hamilton Morris meets the godfather of modern synthetic drugs at his remote lab in New Zealand in this look at the rise of these dangerous chemicals among young people in the U.S. Plus, VICE follows the stories of homosexuals and transsexuals in Iran as they navigate a terrifying cultural landscape. |
| 6 | 28 | The Post-Antibiotic World & Indonesia's Palm Bomb | 2015-04-17 | 30 | The more we use antibiotics, the more we help dangerous superbugs build up their resistance. Thomas Morton travels along as they search deep in the jungle, and deep underground, for these life-saving drugs. With Palm oil demand exploding, growers in Indonesia are pushing farther and farther onto rainforest land, torching the forests as they go. |
| 7 | 29 | Sweet Home Alabama & Haitian Money Pit | 2015-04-24 | 30 | In 2011, the state of Alabama passed one of the harshest anti-immigrant laws in U.S. history. Thomas Morton goes to Alabama to see what it would look like if undocumented workers just 'disappeared.' After a massive earthquake ravaged Haiti in 2010, the international community provided nearly $10 billion in aid. But where did all that money go? |
| 8 | 30 | Egyptian Tomb Raiders & Rent a White Guy | 2015-05-01 | 30 | Correspondent Gianna Toboni goes to Egypt to meet some of the people behind the black-market trade of rare artifacts. Among China's growing upper class, nothing spells 'cool' like importing a European butler, or having a white businessman appear at your event. Thomas Morton heads to China to check out unusual jobs, whose only requirement is that the applicant be white and male. |
| 9 | 31 | Savior Seeds & India's Water Crisis | 2015-05-08 | 30 | Genetically modified seeds have been planted around the world and hailed as a solution to global hunger. But these crops have also sparked heated protest. Isobel Yeung traces the path of these super-crops. Tania Rashid goes to India to investigate how the country hasn't been able to provide adequate clean water and sanitation systems for its growing population. |
| 10 | 32 | A Prayer for Uganda & Kidneyville | 2015-05-15 | 30 | Virulent homophobia is on the rise in Uganda. Isobel Yeung travels there to meet some of the anti-gay leaders teaching intolerance to Uganda's youth. Vikram Gandhi goes to Dhaka, Bangladesh to explore the thriving illegal market for kidneys, and to see why so many of the country's poor are willing to take such a drastic step for the cash they need. |
| 11 | 33 | Evolution of a Plague & Campus Coverup | 2015-06-05 | 30 | Tracing the worst Ebola outbreak in history; sexual assaults and cover-ups on American campuses. |
| 12 | 34 | Enemies at the Gates & Global Jihad | 2015-06-12 | 30 | Saudi Arabia's role as both U.S. ally and terrorist spawning ground; the global appeal of ISIS. |
| 13 | 35 | Afghanistan After Us & La Haine | 2015-06-19 | 30 | Ben Anderson returns to Helmand, Afghanistan's most violent province, to investigate the security situation in the country as American involvement winds down. With deep religious and cultural tensions rocking France, Vikram Gandhi goes to Paris to gauge the causes of the growing hate in the City of Lights. |
| 14 | 36 | Cold War 2.0 | 2015-06-26 | 30 | For 45 years, America was locked in the Cold War with the Soviet Union, and fear of global nuclear annihilation was constant. The end of the Cold War in 1991 was supposed to usher in a new era of peace and cooperation, but it didn't last. Tensions between the U.S. and Russia have been simmering for years. And now, the conflict in Ukraine has pushed the relationship to the brink of full-blown crisis. VICE Founder Shane Smith met Kremlin officials and American leaders to figure out what's really driving the new standoff between the powers, while correspondent Simon Ostrovsky reported from the front lines of the bloody war in Eastern Ukraine. |
Season 4
Episode No.
No. Overall
Title
Airdate
Runtime
Summary
1
37
Boko Haram & Unnatural Selection
2016-02-05
30

The terrorist group Boko Haram is responsible for thousands of deaths in Nigeria. Now, the government is determined to drive these militants from the country. But is the hunt for insurgents causing as much harm as it's preventing? Former Navy SEAL and new VICE correspondent Kaj Larsen travels to Nigeria to see what this cat-and-mouse game means for the people caught in the middle of the fight. 'Unnatural Selection' - For centuries, scientists have been working to change the genetic traits of plants and animals. Now, a new gene-editing method called CRISPR has made that process astonishingly simple--so simple that it could easily be used on humans. Isobel Yeung reports from Brazil, Scotland, China, and the United States on the technological advances that could reshape evolution as we know it.

2
38
Escape to Europe & Cycle of Terror
2016-02-12
30

With the war in Syria now in its fifth bloody year, half the country's population has been displaced, and four million have fled. Many are heading to the safety and relative prosperity of Europe, but getting there is a long, life-threatening journey. New VICE correspondent Ahmed Shihab-Eldin follows the refugee trail from the Syrian border to Europe, meeting Syrians determined to find a better life. 'Cycle of Terror' - The bloody ISIS attacks in Paris stunned the world. And as rumors circulated that one of the attackers may have posed as a Syrian migrant, politicians in Western countries, including the U.S., raced to declare their territory off-limits to refugees from countries like Syria and Iraq. Gianna Toboni travels to France and around the U.S. to see how the global reaction to the violence in Paris is affecting the fight against terrorism.

3
39
Right to Die
2016-02-19
30

When California enacted the End of Life Option Act amid fierce debate last October, the number of terminally ill Americans with the right to a doctor-assisted death effectively quadrupled. But in parts of Europe, euthanasia is also administered to people other than the terminally ill, including those with autism, depression and personality disorders. VICE explores the moral, political and personal questions raised by how and when we end our lives.

4
40
Beating Blindness & White Collar Weed
2016-02-26
30

'Beating Blindness' - Doctors and researchers are making incredible strides in the fight against blindness. New assistive technologies and advances in surgical techniques mean that many patients who've lost sight entirely can now regain visual perception, and the independence that comes with it--a process that can be as disorienting as it is freeing. Isobel Yeung reports from the front lines of this latest medical frontier. 'White Collar Weed' - Small-scale weed farmers have been fighting to legalize marijuana for generations--but the closer they get to ending the prohibition on pot, the closer they get to a new threat: corporate takeover of their way of life. VICE's Hamilton Morris travels to California's infamous Emerald Triangle to meet struggling mom-and-pop growers, and visits with the investors and entrepreneurs eager to cash in on the next big consumer market--even if it could put the small guys out of business.

5
41
Meathooked & End of Water
2016-03-04
30

Massive factory farms are springing up to meet the world's meat demand. But they also dish out enormous environmental harm. Isobel Yeung travels to where our meat is made, to see the true costs of our burger habit; Water is the most vital resource we have--but it's also one of the most threatened. Vikram Gandhi reports from California and Sao Paulo on the depths of the crisis.

6
42
Return to Yemen & Church and States
2016-03-11
30

Ben Anderson returns to Yemen, where Saudi Arabia continues a massive and ruthless bombing campaign against Yemen's Houthi rebels; While many cheered the Supreme Court's decision to legalize same-sex marriage, the fight for equality is far from over. Gianna Toboni meets families who are navigating this new landscape, and hears from supporters of religious freedom laws.

7
43
Palestine Now & Viva Cuba Libre
2016-03-25
30

Ahmed Shihab-Eldin reports from Bethlehem, Hebron, Ramallah and East Jerusalem to explore what life is like for young Palestinians in 2016; Shane Smith visits the 2015 Summit of the Americas to see the political thawing of relationships between Cuba and the United States, and then Havana, Cuba to speak to Cubans about bridging the divide between two former enemies.

8
44
Afghan Women's Rights & Floating Armories
2016-04-08
30

With the Taliban gaining ground again, Isobel Yeung reports from Kabul on the fight for dignity and rights for women in Afghanistan. VICE co-founder Suroosh Alvi reports from one of many floating armories--private military contractors and their network of weapons storage ships afloat in lawless international waters--to take a closer look who's protecting global commerce today.

9
45
The Future of Energy
2016-04-15
30

At the UN Climate Change Conference in Paris last December, world leaders agreed that climate change is an urgent threat, cementing green energy production's place as a new frontier of innovation. VICE founder Shane Smith takes an in-depth look at the future of how we make and use energy, and how we can meet growing demand as we cut carbon emissions.

10
46
Trump in Dubai & China in Africa
2016-04-22
30

Ben Anderson investigates the plight of migrant workers in Dubai--many of them employed on a project bearing the name of a man who might be our next president; China is financing more infrastructure projects and selling more goods to Africa than any other trade partner in the world. Isobel Yeung looks at this increasingly prominent business relationship.

11
47
The Deal & City of Lost Children
2016-04-29
30

Last year, the US reached an unprecedented agreement with Iran, lifting economic sanctions in exchange for Iran's agreement to limit its nuclear capabilities. VICE founder Shane Smith looks at the deal from both sides. 'VICE correspondent Thomas Morton reports from Kolkata, India where entire tribes of homeless children run rampant along the tracks of Howrah Station.

12
48
The End of Polio & Collateral Damage
2016-05-06
30

Pakistan is the last battleground in the fight to eradicate polio. Ben Anderson travels to Karachi to meet with the health workers putting their lives on the line to fight this disease. Land mines are deadly weapons of war that remain a threat for years after the fighting is over. Kaj Larsen travels to Myanmar and Laos to see the devastating effects of unexploded ordnance.

13
49
State of Surveillance
2016-05-27
30

NSA whistleblower Edward Snowden leaked details of massive government surveillance programs in 2013, igniting a raging debate over digital privacy and security. That debate came to a head this year, when Apple fought an FBI court order seeking to access the iPhone of alleged San Bernardino terrorist Syed Farook. Meanwhile, journalists and activists are under increasing attack from foreign agents. To find out the government's real capabilities, and investigate whether any of us can truly protect our sensitive information, founder Shane Smith heads to Moscow to meet Snowden.

14
50
Heroin Crisis & New Age of Nukes
2016-06-03
30

Heroin Crisis - America is facing the worst drug epidemic this country has ever seen: more people are dying from overdoses than from car accidents-and at the center of it is an explosion in the use of heroin. Thomas Morton traces the causes and impacts of the crisis, from the poppy farms of Mexico to the hills of West Virginia, and investigates how users, first responders, and government officials are responding to the new reality of American drug use.

New Age of Nukes - Twenty-five years after the end of the Cold War, America's vast nuclear arsenal is beginning to show its age, and the government has embarked on the largest nuclear modernization effort in our history, costing American taxpayers as much as $1 trillion. Kaj Larsen goes aboard a ballistic missile submarine and visits the facilities on the front line of our nuclear weapons program to see why the military wants to upgrade the nukes we have-and why that might be a dangerous idea.

15
51
Flint Water Crisis & Libya on the Brink
2016-06-10
30

When the Libyan dictator Muammar Gaddafi was killed during the 2011 revolution, it seemed like good news for democracy in the Muslim world. But in 2012, the American ambassador and three other Americans were killed in a bloody attack in Benghazi, and today, a split between government factions has ceded large portions of the country to ISIS fighters and other extremists. Simon Ostrovsky reports from the front lines, where rival militias fight to save Libya as we know it.

16
52
Die Trying
2016-06-17
30

The search for a cure for ALS.

17
53
Student Debt & Fecal Medicine
2016-06-24
30
18
54
The New $pace Race & Closing Gitmo
2016-07-01
30
Season 5
Episode No.
No. Overall
Title
Airdate
Runtime
Summary
1
55
Assad's Syria & Cost of Climate Change
2017-02-24
55

After six years of civil war, Bashar al-Assad, Syria's longtime dictator, is poised to re-take full control of his country; the economic stakes of denying climate change for decades.

2
56
Trans Youth
2017-03-03
30

Families and doctors rewrite the rules as they decide when and how to start medical intervention before transgender youth hit puberty.

3
57
When the Earth Melts & The Displaced
2017-03-10
30

When the Earth Melts
Correspondent: Ben Anderson
With climate change warming the Arctic at an alarming rate, the frozen earth that covers almost a quarter of the Northern Hemisphere's landmass is beginning to thaw. There are more greenhouse gases trapped in these deep layers of permafrost than all human fossil fuel emissions released since 1850 combined. Now that trapped carbon is escaping into the atmosphere. If this thaw continues unchecked, scientists warn we could awaken "a sleeping giant" of climate change. VICE travels across the Arctic to see the devastating impact of thawing permafrost, and the astonishing solution that might keep it frozen.

The Displaced
Correspondent: Gianna Toboni
2016 was the deadliest year yet for refugees making the dangerous journey across the Mediterranean Sea in the hopes of reaching Europe. And as borders tighten across an increasingly nationalist Europe, the prospects of building a new life are growing darker for the more than 180,000 refugees who arrived in Italy alone this past year. From an emerging underground railroad at the Italian border to the demolition of France's largest refugee settlement, VICE follows the journey of these refugees left in limbo.

4
58
Kings of Cannabis & Into the Darkness
2017-03-17
30

Two strain hunters scour the Democratic Republic of Congo searching for one of the rarest species of cannabis; nuclear physicist Taylor Wilson meets the scientists working to unlock the secrets of the Universe.

5
59
Black and Blue & Our Bionic Future
2017-03-24
30

In St. Louis, activists and police officers talk about race and policing; recent advancements in bioengineering bring about scientific breakthroughs in rehabilitation for people with disabilities.

6
60
End of Amateurism
2017-03-31
30

College athletics have seen explosive revenue growth in the last decade, fueled by media contracts and corporate sponsors. In order to enter this system, the NCAA requires players to forego profits, and instead offers them scholarships and access to state-of-the-art facilities. But with college sports now a multi-billion-dollar industry, the question being asked in federal court remains whether that compensation is enough. Gianna Toboni travels the U.S. college sports landscape, meeting athletic directors, coaches, sports marketers and the players themselves to see the role money plays in amateur athletics today.

7
61
Life Under Sharia & Plastic Oceans
2017-04-07
30
8
62
Fast Food of Arabia & Nollywood
2017-04-21
30
9
63
Medical Détente & Bananas
2017-04-28
30

There are thousands of types of bananas but Americans have eyes for only one kind - the very marketable yellow Cavendish, which accounts for 95% of global banana exports. But this multi-billion dollar industry is under threat. A fungus called Panama Disease is rapidly infecting portions of the world's Cavendish crops and could spell disaster for the monoculture-dependent worldwide banana trade. VICE heads to the heart of banana country in Latin American and the Philippines to see the devastating effects of the disease and to investigate what the loss of the banana would really mean besides a less colorful lunchbox.

10
64
Taliban Resurgence
2017-05-05
30

The Taliban now control more territory than they have at any point since they were overthrown in 2001. Yet the war in Afghanistan barely gets mentioned today, even as civilian and security deaths continue to rise. Ben Anderson returns to the conflict he's covered for ten years, re-uniting with several Afghans - an Army Major, a Policeman who dismantles IEDs and a family who were forced to fight to defend their home - for a shocking report that questions what America's longest war has actually accomplished.

11
65
Engineering Immortality & Robot Revolution
2017-05-12
30

Looming breakthroughs in genomics, pharmaceuticals and stem cell research bring humanity to a second longevity explosion; robotics and the computers that power them are poised for a leap forward with the emergence of artificial intelligence.

12
66
Women Behind Bars & The Business of Making Art
2017-05-19
30

The number of women incarcerated in the U.S. has increased 700% since 1980, overwhelming prisons and jails originally designed for men. The majority are nonviolent offenders and mothers serving out sentences in facilities often unprepared to address their most basic needs. Isobel Yeung spends time in prisons across the country, discovering what it means to be an American woman behind bars.

13
67
Taking Back Iraq & Lost Generation
2017-06-02
30

Taking Back Iraq

The city of Mosul has been central in the war to defeat Islamic State. In 2014, Iraqi troops surrendered Iraq's second largest city to Islamic State, who in turn declared an Islamic caliphate and used the city as a base for operations in the region. In October 2016, a U.S. supported coalition of Iraqi and Kurdish troops announced a long-awaited offensive to retake the city. VICE embedded with Iraqi forces on the road to Mosul as they began their assault on Islamic State's last stronghold in Iraq.

Lost Generation

Iraq has one of the youngest populations of any country in the world. The majority of people living there today have grown up in the shadow of the 2003 invasion, knowing nothing but war and chaos. With Islamic State seemingly on the verge of defeat in the country, the question of what happens next is far from certain. VICE travels to Iraq to see what the future looks like through the eyes of the youth.

14
68
The Politics of Terror & End of the EU?
2017-06-09
30

The Politics of Terror

While Donald Trump's election in the U.S. came as a surprise to many, his victory is part of a global trend. In the wake of terror attacks and the migrant crisis, a new wave of populist candidates are cropping up across Europe, and the fate of the EU hangs in the balance. VICE examines the rise of Europe's far right -- and the hyper-charged climate fueling nationalist ideologies across the continent.

End of the EU?

Silvio Berlusconi was in many ways Europe's original populist, shaping the mold for today's right-wing European leaders. VICE travels to the home of the former Italian Prime Minister to discuss why this message resonates across the continent, how the Left fails to grasp populist anger, and the need for a unified response to rebuild Syria.

15
69
Future of Firearms & Russia "Wins" Climate Change
2017-06-16
30

The firearms industry experienced unprecedented growth in the last decade. Fear of government regulation drove much of that growth as President Obama repeatedly tried to pass gun control laws in the aftermath of numerous mass shootings. Now, with the political landscape fundamentally changed, the industry and gun rights advocates are looking for new ways to expand upon their 2nd amendment rights and the bottom line - with some surprising results. VICE takes a closer look at the future of firearms in America.

16
70
Cyber Supremacy & Japan Rising
2017-06-23
30
17
71
Last Line of Defense & El Rostro
2017-06-30
30
18
72
Power to the President
2017-07-14
30

When factions of the Turkish military attempted to stage a coup last year, President Recep Tayyip Erdogan's government reacted with a forceful crackdown. More than 100,000 people have been detained or dismissed, including civil servants, teachers and journalists. Isobel Yeung travels to Turkey as the country heads to the polls in a nationwide referendum that grants Erdogan unprecedented power.

19
73
Crude Reality & Between Oil and Water
2017-07-28
30

Last year, thousands of Native Americans and environmental activists from across the country converged at Standing Rock in an effort to block construction of the Dakota Access Pipeline. By winter, a lean-to encampment had grown into a massive protest site the size of a small town, and clashes between protestors and local police and corporate security flared. In December, VICE traveled to the Sacred Stone Camp in North Dakota, following the story over subsequent months as the Trump administration moved quickly to resume work on the pipeline, and examining how resource extraction has affected Native American communities.

20
74
Autism Under the Lens
2017-08-04
30

Today, one in 68 children will be diagnosed with the developmental condition autism, a number that has more than doubled in the last two decades. VICE's Gianna Toboni explores the transformative work being done at the forefront of autism research, meets families trying out some of the newest treatments and discovers a growing self-advocacy movement in the autism community that wants to refocus the science.

21
75
Show of Force & Return to Somalia
2017-08-11
30
22
76
Controlling the Narrative & Power to Congo
2017-08-18
30

Press freedom around the world has reached its lowest point in more than a decade, with many authoritarian governments imprisoning journalists in a fight to control their countries' narratives. One of the deadliest places to be a journalist is the Philippines, where the new president has openly threatened the media and silenced his critics. Correspondent Gianna Toboni heads to Manila to see the dangerous work of local journalists reporting on President Rodrigo Duterte's brutal war on drugs. Back in the U.S., legendary journalist Carl Bernstein discusses the state of our own media and the importance of a free press in holding the powerful accountable.

23
77
Dawn of a Dictator
2017-08-25
30

In early 2017 Venezuelan President Nicolas Maduro announced moves that would turn the world's most oil-rich nation from a democracy into a dictatorship. This sparked a crisis, igniting longstanding anger over inequality, misrule, hunger and crime. VICE founder Suroosh Alvi and correspondent Ben Anderson traveled to Venezuela as Maduro seized the country's political institutions with an alleged "sham election" and violently suppressed growing opposition to his rule.

24
78
Dirty Oil & Rebuilding Our Reefs
2017-09-08
40

Nigeria is Africa's largest oil producer, but the billions of dollars it generates have not trickled down to the majority of the population. This disparity has led to rampant oil theft and large-scale attacks on oil infrastructure by locals, who vow to fight until the government allows them to profit through oil jobs and urban development. For a time, the government listened to this plea and paid militants through an amnesty program that curbed the violence. But in 2016, a new administration terminated those contracts and suspended the payouts, leading to a resurgence of militancy and oil theft. Correspondent Gianna Toboni heads to the heart of Nigeria's oil production to witness firsthand the fight of the Niger Delta youth.

25
79
Dark Web & Future of Appalachia
2017-09-15
30

Nowhere in America can the coal industry's hurt be seen and felt more than in Appalachia. The region's economy revolves around coal, and more miners are losing their jobs each year. The controversial industry became a focal point of the 2016 election, when President Trump made the return of coal jobs a central campaign promise, but the economics behind this suffering industry extend beyond policy and regulations. VICE's Isobel Yeung goes to the heart of coal country to see what it will take to save Appalachia.

26
80
Divide and Conquer & Crackdown in Honduras
2017-09-22
30
27
81
Russian Hacking & Contagion
2017-09-29
30

The outbreak of an infectious disease sparks worldwide panic nearly every year, and as humans cluster themselves in denser cities and further encroach on wildlife harboring disease, the chance of a devastating global pandemic only intensifies. However, scientists are finding that diligent surveillance of these threats could help keep the next nightmare illness at bay. VICE founder Suroosh Alvi went to Uganda to see how vulnerable humans are to a new pandemic and explore the options for staving it off.

28
82
Post-Truth News & Microbiome
2017-10-06
30
29
83
After ISIS & Cubs of the Caliphate
2017-10-13
30

The fight to retake Mosul, the biggest city in ISIS' so-called caliphate, lasted more than ten months and was the biggest urban battle since World War II. As civilians of Mosul endured the impossible choice of hiding in their homes or fleeing and running the risk of being killed by ISIS, the war raged on, destroying everything in its path. With unparalleled access, VICE followed the Iraqi army as it fought the terrorist group, room to room, house to house and street to street, often fighting for days on end and suffering horrendous casualties on a slow crawl to liberation.
Season 6
| Episode No. | No. Overall | Title | Airdate | Runtime | Summary |
| --- | --- | --- | --- | --- | --- |
| 1 | 84 | Raised in the System | 2018-04-06 | 30 | Having grown up in Brooklyn's Vanderveer projects, Williams has seen first-hand how family and close friends have been swept up in the criminal justice system at an early age. In "Raised in the System," Williams meets with his nephew Dominic, who was sentenced to 25 years in prison for second-degree murder at age 19, and his cousin Niven, who entered the prison system age 14, was released with restrictions preventing him from returning to his family, and ultimately fell back into crime. In Baltimore, Williams reunites with Felicia "Snoop" Pearson, his former co-star on the HBO series "The Wire," who describes how her life was transformed after being sent to a maximum security facility for adult women as a teenager. |
| 2 | 85 | Battle for Jerusalem & A Face in the Crowd | 2018-04-13 | 30 | Leaders and civilians on both sides of the ongoing Israeli-Palestinian conflict discuss the United States' plan to move its embassy to Jerusalem; investigating the blurry legal boundaries of facial recognition technology. |
| 3 | 86 | A Revolution in Ruins & New Kids on the Blockchain | 2018-04-20 | 30 | Correspondent Isobel Yeung looks at how the Libyan revolution is failing; correspondent Michael Moynihan investigates blockchain technology and its ability to revolutionize how business is done on the internet and beyond. |
| 4 | 87 | The Parkland Effect | 2018-04-27 | 30 | Gianna Toboni sees how some teachers are taking up arms to protect school students, and explores the deep divisions in America that make it seem nearly impossible to prevent events such as the Parkland, Fla., school shooting. |
| 5 | 88 | Massacre In Myanmar & The Blue Helmets | 2018-05-04 | 30 | Gianna Toboni travels to the Myanmar-Bangladesh border to investigate what the future holds for the world's most persecuted minority; correspondent Aris Roussinos joins U.N. peacekeepers on a peacekeeping operation across the lawless Sahara desert. |
| 6 | 89 | Iran in Iraq & Dying on the Vine | 2018-05-11 | 30 | Iran exerts its growing influence over the war-torn country of Iraq ahead of parliamentary elections; the dangers facing viticulture, and what they mean for agriculture everywhere. |
| 7 | 90 | Russian Democracy & Global Gag Rule | 2018-05-18 | 30 | Russian voters, political candidates and opposition figures reveal how democracy works in the country; the United States' elimination of funding for any nongovernmental organization providing abortion-related services impacts women in Uganda. |
| 8 | 91 | Printing Tomorrow & Are We Alone? | 2018-06-01 | 30 | The cutting-edge research behind 3D printing innovations; nuclear physicist Taylor Wilson explores one of civilization's most perplexing questions. |
| 9 | 92 | No Choice But to Choose & Rebel Republic | 2018-06-08 | 30 | |
| 10 | 93 | The Cost of Living & Paradise Lost | 2018-06-15 | 30 | An exploration of how big pharmaceuticals are impacting Americans. A visit to Puerto Rico, where many residents are still reeling from the devastating impact of Hurricane Maria. |
| 11 | 94 | Separated by Birth | 2018-06-22 | 30 | Over four million U.S.-born children living in the United States have at least one undocumented immigrant parent |
| 12 | 95 | The Big Fix & Silicon Valley of India | 2018-06-29 | 30 | Thomas Morton explores how bad our infrastructure is crumbling—and if Trump is really keeping his promises. Then, Krishna Andavolu heads to India to explore what may indeed be the world's next Silicon Valley. |
| 13 | 96 | A Kurdish State & Out of Space | 2018-07-06 | 30 | |
| 14 | 97 | Opioid Generation & Hindustan | 2018-07-13 | 30 | |
| 15 | 98 | After the Fall | 2018-07-20 | 30 | |
| 16 | 99 | Waiting to Die & Women in War | 2018-08-03 | 30 | |
| 17 | 100 | Trump's Trade War | 2018-08-10 | 30 | |
| 18 | 101 | A New Leaf & Quantum Supremacy | 2018-08-17 | 30 | |
| 19 | 102 | Trans in Texas and Nicaragua Deja Vu | 2018-08-24 | 30 | |
| 20 | 103 | American Piety & Terror in Congo | 2018-09-07 | 30 | |
| 21 | 104 | Engineering Earth | 2018-09-14 | 30 | |
| 22 | 105 | Brainhackers & Fall of Rio | 2018-09-21 | 30 | |
| 23 | 106 | Consent | 2018-09-28 | 30 | One year after the explosive allegations against Harvey Weinstein, the #MeToo movement has impacted everything from Supreme Court nominees and workplace culture to sex and dating. Isobel Yeung takes a searing, personal look at how we define consent, hold assailants accountable and start to move forward. |
| 24 | 107 | Voodoo Wrestling and Big Placebo | 2018-10-05 | 30 | Mystical voodoo rituals and professional wrestling converge in Catch Fétiche, a popular, polarizing sport in the Democratic Republic of the Congo. Until recently it was an all-male pursuit, but women have been getting into the ring lately, pushing the definition of gender roles in a country where violence against women is high. Dexter Thomas travels to Kinshasa to see the battles firsthand and meet the women who are emerging as the sport's new champions. |
| 25 | 108 | Death Inc. and Bannon's World | 2018-11-09 | 30 | With more than 20,000 homicides so far, 2018 is on track to be Mexico's deadliest year on record. In a country where over 90% of crimes go unsolved, searching for truth and justice can make you a target. Civilians, journalists and politicians have been intimidated and killed, or have disappeared. Gianna Toboni investigates the roots of this spiraling murder rate and meets the people who refuse to be silenced. |
| 26 | 109 | The Road To Asylum and Lab Rat Nation | 2018-11-16 | 30 | Over the last year, the Trump administration has increased its efforts to crack down on asylum in America. Citing widespread abuse and fraud in the system, the administration narrowed protections for those fleeing domestic and gang violence, an action that disproportionately affects people from Central America. Krishna Andavolu traveled to Central America and the U.S. southern border to see the effect of these policy changes on the fates of thousands of asylum seekers. |
| 27 | 110 | A Living Hell and MDMA for PTSD | 2018-11-23 | 30 | After nearly four years of war in Yemen, at least 10,000 civilians have been killed, while millions more have fled their homes and now face famine and disease. The situation is so dire that the UN has described it as the world's worst humanitarian disaster. The crisis was created in large part by U.S. allies Saudi Arabia and the UAE, who have used U.S.-supplied weapons and planes to turn Yemen into a living hell. Ben Anderson returns to the country, where he obtains access to the various groups waging war for the Saudi- and Emirati-led coalition, and sees the devastating effects of chaotic fighting and indiscriminate bombing on civilians. |
| 28 | 111 | The War at Home & Putin's Crimea | 2018-11-30 | 30 | |
| 29 | 112 | Doom Boom & Unfair | 2018-12-07 | 30 | Throughout human history, doomsayers - people predicting the end of the world - have lived largely on the fringes of society. Today, however, the doomsday industry is thriving, thanks to TV shows, movies, hyperpartisan politics and the news media. With the country's collective anxiety on the rise, even the nation's wealthiest citizens are jumping on board, spending millions of dollars on survival readiness in preparation for unknown calamities. Thomas Morton sets out to see how people across the country are planning to weather the coming storm. |
| 30 | 113 | Back in the DPRK & California Burning | 2018-12-14 | 41 | California is experiencing its worst wildfire season in a decade, and November's Camp Fire was the deadliest, most destructive fire in the state's recorded history. While the increasingly severe effects of climate change are partially to blame, another culprit may also be at play, according to a new government report. Gianna Toboni travels to the scorched town of Paradise to learn how California can survive a future of deadlier fires. |
Series Crew
| | Position | Name |
| --- | --- | --- |
| | Executive Producer | Bill Maher |
| | Executive Producer | Shane Smith |
| | Executive Producer | Eddy Moretti |
Related News
TVMaze