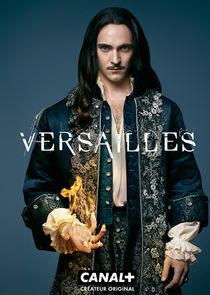 Versailles, 1667. Louis XIV was 28 years old. To rise to the heights of the nobility and wield its absolute power, he launched the construction of Versailles... it proved to be a snare. Louis XIV is a young King haunted by childhood trauma, the Fronde civil, a rebellion of the nobility against his father, Louis XIII... It will prove be a strategic policy out of the ordinary, manipulative, Machiavellian, and he will "invent" Versailles for the nobles of Paris, to keep them under control, and gradually transform the castle into a golden prison. But how will Louis live as the greatest King in the world?
Historical fiction of the court figures and the more humble villagers, guiding us in a world of betrayals and secrets, politicking and declarations of love.
Series Overview
Rating
imDb Rating: 7.9 (12,267 Votes)
Metascore: N/A
Plot
In 1667, 28-year-old all-powerful king of France, Louis XIV, decides to build the greatest palace in the world - Versailles. But drained budget, affairs and political intrigues complicate things.
Details
Rated: TV-MA
Released: 16 Nov 2015
Runtime: 52 min
Genre: Biography, Drama, History, Romance
Director: N/A
Writer: Simon Mirren, David Wolstencroft
Actors: George Blagden, Alexander Vlahos, Tygh Runyan, Stuart Bowman
Language: English
Country: France, Canada
Awards: 1 win & 4 nominations.
Total Seasons: 3
Previous Episode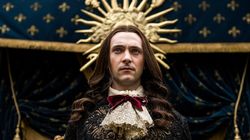 L'héritage
Episode 3x10; May 21, 2018
Looking to the future, King Louis XIV seeks to reconnect with his people, and reconcile his family. As some oppressed Parisians plan a violent welcome for Louis, has one of his friends become a foe?
Previous Episodes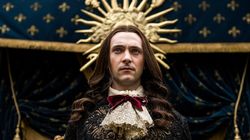 3x10: L'héritage


3x9: La poudrière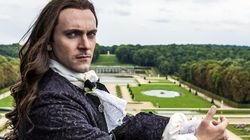 3x8: Des hommes et des dieux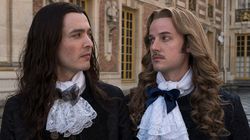 3x7: Le livre des révélations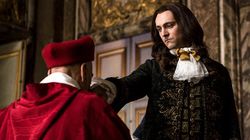 3x6: La roue de la fortune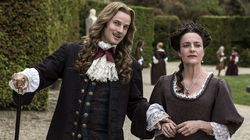 3x5: L'au-delà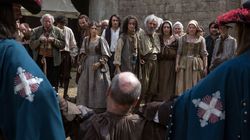 3x4: Crime et châtiment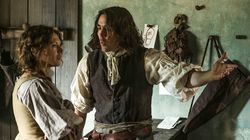 3x3: La vérité éclatera


3x2: Question de confiance

View All Episodes
Cast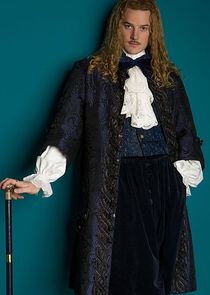 Evan Williams as Chevalier
Joe Sheridan as Louvois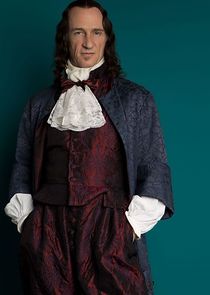 Stuart Bowman as Bontemps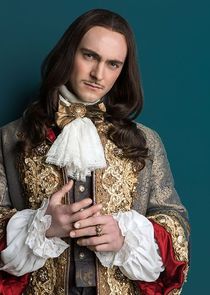 George Blagden as Louis XIV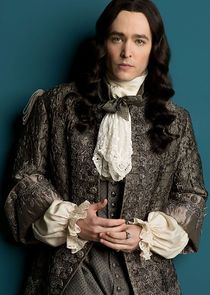 Alexander Vlahos as Monsieur Philippe d'Orléans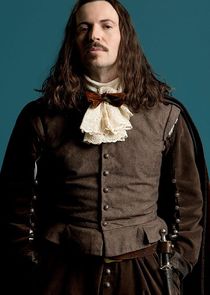 Tygh Runyan as Fabien Marchal
View Full Cast
Skip to:
Season 1
Episode No.
No. Overall
Title
Airdate
Runtime
Summary
1
1
Episode 1
2015-11-16
60

France, 1667. Proud young Louis XIV seeks to stamp his authority on court and country but faces resistance and betrayal, even from those closest to him. Shifting the seat of power to a luxurious rural 'lodge' that he plans to enlarge only adds to his problems.

Louis begins to transform his father's hunting lodge into a majestic château amid plots on his life and preparations for the birth of his next child.

2
2
Episode 2
2015-11-16
60

Harsh steps must be taken to preserve the royal reputation, while flamboyant Philippe causes a stir of his own. The king hopes that humiliating a suspect noble will bring others to heel.

Continuing the lavish drama of infidelities and intrigues at the court of Louis XIV.

3
3
Episode 3
2015-11-23
60

Travellers to the rural palace are vulnerable targets when a dissident duke tries to pressure Louis to return the royal court to Paris, while a rich African prince suffers a curiously restrained reception.

4
4
Episode 4
2015-11-23
60

Seductive young ladies vie to attract the king's eye at court, where behind the scenes there is bloody business being conducted and investigated. Philippe's new-found fame as a warrior threatens to eclipse Louis as the war reaches a turning point.

5
5
Episode 5
2015-11-30
60

Philippe returns from war a changed man, and Louis prepares for a lavish celebration in the palace gardens. The still-base appetites of dissident duke Cassel must be pandered to by Madame de Montespan.

6
6
Episode 6
2015-11-30
60

A protest halts construction at the palace but Louis refuses to let Philippe help and matters escalate, allowing plotters to pose a genuine threat to the young king's rule.

Things get physical as infidelity and treason take their toll in the decadent drama.

7
7
Episode 7
2015-12-07
60

With Louis laid low by a major fever, those conspiring against him grow in strength and confidence while Philippe is caught in the middle, as are medic Masson and his daughter Claudine.

8
8
Episode 8
2015-12-07
60

Henriette suffers a miscarriage, but Louis wants her to visit her brother in England for an alliance against the Dutch. The Chevalier, destined for the gallows, is freed. Montcourt foils an assassination just to be reinstated.

9
9
Episode 9
2015-12-14
60

Louis gives Philippe a tedious task that the Chevalier helps him with. Rohan makes his true intentions known. Fabian arrests and punishes Béatrice. Henriette succeeds in the diplomacy in England.

10
10
Episode 10
2015-12-14
60

The traitor changes tactics, striking at those closest to Louis, with deadly consequences, while Sophie stubbornly risks angering Marchal.

A brutally bloody finale to the first season of the bold historical drama.
Season 2
| Episode No. | No. Overall | Title | Airdate | Runtime | Summary |
| --- | --- | --- | --- | --- | --- |
| 1 | 11 | Labyrinthe | 2017-03-27 | 60 | A poisoning leaves a coveted position open, the king's pregnant mistress Madame de Montespan wields her influence, and Philippe's exiled lover returns. |
| 2 | 12 | Un murmure doux et léger | 2017-03-27 | 60 | Further poisonings confound Marchal while the Church frowns on the aristocracy's flagrant immorality and Philippe prepares to meet his new betrothed. |
| 3 | 13 | Quis Custodiet Ipsos Custodes ? | 2017-04-03 | 60 | Palatine gets frosty receptions from the court and her new husband, Marchal identifies a prime suspect in the poisonings, and Sophie learns her fate. |
| 4 | 14 | Miasme | 2017-04-03 | 60 | Louis prepares to send troops into the Netherlands while Madame de Montespan turns her attention to the Church and a jealous Chevalier picks a fight. |
| 5 | 15 | Guerre et paix | 2017-04-10 | 60 | Paranoid insomniac Louis declares war, Sophie seeks a remedy to her cruel marriage and Father Pascal takes a risk in his battle with de Montespan. |
| 6 | 16 | Les sables du temps | 2017-04-10 | 60 | Louis takes the field against William of Orange while the queen reigns in his stead, banning debauchery and negotiating a treaty with a sultan. |
| 7 | 17 | Une nuit | 2017-04-17 | 60 | The queen orders an inquiry and entreats Marchal to return while the king's mental distress is not alleviated by a truce and dinner with William. |
| 8 | 18 | Nouveau régime | 2017-04-17 | 60 | Louis returns to Versailles with newfound purity of purpose, and Philippe is surprised at his feelings for Palatine when she shows signs of poisoning. |
| 9 | 19 | Sept ombres | 2017-04-24 | 60 | Doubting his royal divinity, Louis consults the pious Madame Scarron while a rejected former lover summons dark forces to win back his affections. |
| 10 | 20 | De pierre et de sang | 2017-04-24 | 60 | The king learns the identities of the nobles that acquired poison and launches a violent purge of the aristocracy that seals his grip on power. |
Season 3
| Episode No. | No. Overall | Title | Airdate | Runtime | Summary |
| --- | --- | --- | --- | --- | --- |
| 1 | 21 | Miroirs et fumée | 2018-04-23 | 60 | Louis welcomes a defeated royal relative to the palace, but with unforeseen personal consequences. Philippe stumbles upon a mystery man. Madame de Montespan finds how to hurt a former friend, the King's prim companion Francois de Maintenon. |
| 2 | 22 | Question de confiance | 2018-04-23 | 60 | Little can be taken at face value as Louis negotiates with Leopold over Spain, the Bastille governor has a sorry tale for Philippe and Sophie surprises Marchal. |
| 3 | 23 | La vérité éclatera | 2018-04-30 | 60 | A betrayal by one of the women closest to the king has unforeseen consequences, while a graphic revelation results in a fall from grace for another. Philippe gets dangerously close to the mystery prisoner. Reprisals against the protesters in Paris place Fabien Marchal in peril. |
| 4 | 24 | Crime et châtiment | 2018-04-30 | 60 | Seeking retribution, Louis lashes out at the Parisian rebels though Philippe urges a more reasoned response. Word from Spain casts doubt on Marie-Therese's intentions. Sophie's loyalties are tested. |
| 5 | 25 | L'au-delà | 2018-05-07 | 60 | Can Louis' longed-for loving touch help the ailing queen? An engraved blade holds a clue to who Philippe has antagonised. Jeanne challenges her brother's business-minded betrayal. |
| 6 | 26 | La roue de la fortune | 2018-05-07 | 60 | Louis hopes diplomacy will hide his duplicity as he works to undermine Leopold while winning over severe cardinal Leto. Marchal helps Philippe learn a family secret, and is troubled by a command from the king. |
| 7 | 27 | Le livre des révélations | 2018-05-14 | 60 | Has Louis finally learnt the identity of the man in the iron mask? Cardinal Leto is still determined to use his knowledge against the king. Fabien Marchal is in pursuit of fugitive Sophie and the young woman he must kill. |
| 8 | 28 | Des hommes et des dieux | 2018-05-14 | 60 | Suffering an identity crisis, Louis gets moody, unable to reveal the reason. Jeanne's protest pamphlets in Paris bring reprisals led by Marchal. |
| 9 | 29 | La poudrière | 2018-05-21 | 60 | His resolve reinforced, Louis is dismissive of the pain his plans will cause others, be they Philippe or Protestants of all classes. Cardinal Leto is confident of making the king marry Isabella of Portugal. |
| 10 | 30 | L'héritage | 2018-05-21 | 60 | Looking to the future, King Louis XIV seeks to reconnect with his people, and reconcile his family. As some oppressed Parisians plan a violent welcome for Louis, has one of his friends become a foe? |
Series Cast
| | | | |
| --- | --- | --- | --- |
| | Evan Williams | as Chevalier | |
| | Joe Sheridan | as Louvois | |
| | Stuart Bowman | as Bontemps | |
| | George Blagden | as Louis XIV | |
| | Alexander Vlahos | as Monsieur Philippe d'Orléans | |
| | Tygh Runyan | as Fabien Marchal | |
| | Steve Cumyn | as Colbert | |
| | Elisa Lasowski | as Marie-Thérèse | |
| | Maddison Jaizani | as Sophie | |
| | Geoffrey Bateman | as Bossuet | |
| | Anna Brewster | as Madame de Montespan | |
| | Jessica Clark | as Elizabeth Charlotte, Princess of Palatinate | |
| | Pip Torrens | as Duke of Cassel | |
| | Catherine Walker | as Françoise d'Aubigné / Marquise de Maintenon / Madame Scarron | |
| | Noémie Schmidt | as Henriette | |
| | Harry Hadden-Paton | as Gaston de Foix | |
| | Suzanne Clément | as Madame Agathe | |
| | Amira Casar | as Béatrice | |
| | Sarah Winter | as Louise de La Vallière | |
| | Greta Scacchi | as Madeleine de Foix | |
Series Crew
| | Position | Name |
| --- | --- | --- |
| | Creator | Simon Mirren |
| | Creator | David Wolstencroft |
Related News
TVMaze