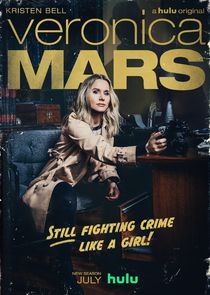 In the wealthy, seaside community of Neptune, the rich and powerful make the rules. They own the town and are desperately trying to keep their dirty little secrets just that... secret. Unfortunately for them, there's Veronica Mars, a smart, fearless private investigator dedicated to solving the town's toughest mysteries. During the day, Veronica studies hard, but by night, she helps her father Keith with his private investigator business, sneaking through back alleys and scoping out no-tell motels with a telescopic-lens camera in an attempt to uncover the California beach town's darkest secrets.
Series Overview
Rating
imDb Rating: 8.3 (65,330 Votes)
Metascore: N/A
Plot
After her best friend is murdered, and her father is removed as county Sheriff, Veronica Mars dedicates her life to cracking the toughest mysteries in the affluent town of Neptune.
Details
Rated: TV-14
Released: 22 Sep 2004
Runtime: 44 min
Genre: Crime, Drama, Mystery, Thriller
Director: N/A
Writer: Rob Thomas
Actors: Kristen Bell, Jason Dohring, Enrico Colantoni, Percy Daggs III
Language: English
Country: USA
Awards: 6 wins & 18 nominations.
Total Seasons: 4
Previous Episode
Years, Continents, Bloodshed
Episode 4x8; Jul 19, 2019
Veronica and Keith follow a new lead -- and discover another victim; Matty follows her own instincts, landing herself dangerously close to a killer; Veronica has a tragic epiphany as the clock continues ticking.
Previous Episodes

4x8: Years, Continents, Bloodshed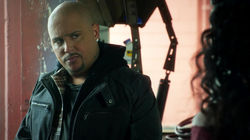 4x7: Gods of War


4x6: Entering a World of Pain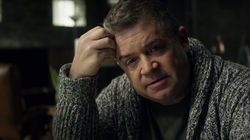 4x5: Losing Streak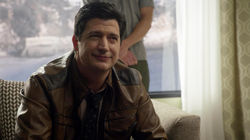 4x4: Heads You Lose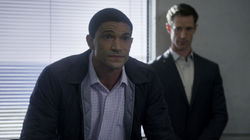 4x3: Keep Calm and Party On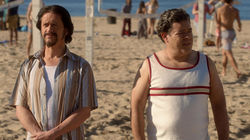 4x2: Chino and the Man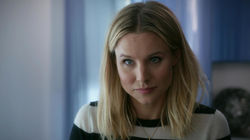 4x1: Spring Break Forever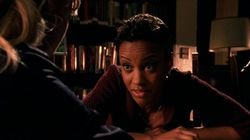 3x20: The Bitch Is Back

View All Episodes
Cast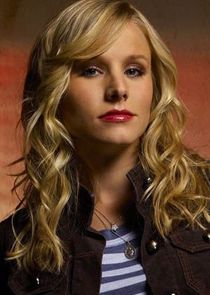 Kristen Bell as Veronica Mars
Enrico Colantoni as Keith Mars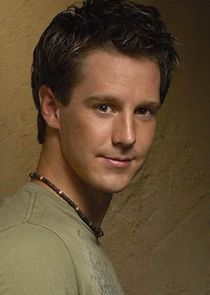 Jason Dohring as Logan Echolls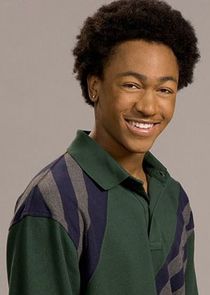 Percy Daggs III as Wallace Fennel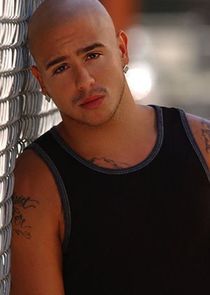 Francis Capra as Eli "Weevil" Navarro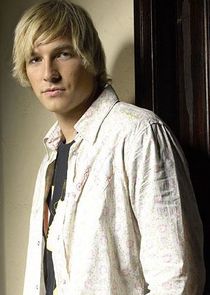 Ryan Hansen as Dick Casablancas
View Full Cast
Skip to:
Season 1
| Episode No. | No. Overall | Title | Airdate | Runtime | Summary |
| --- | --- | --- | --- | --- | --- |
| 1 | 1 | Pilot | 2004-09-22 | 60 | While trying to navigate the everyday drama of high school, the smart, fearless, 17-year-old Veronica Mars also moonlights as an apprentice private investigator out to solve her wealthy town of Neptune's toughest mysteries. After coming to the aid of the new kid, sophomore Wallace Fennel, who's been duct-taped to the school's flagpole, Veronica ends up incurring the wrath of the thugs who put him there, Eli "Weevil" Navarro and his P.C.H. Biker Boyz. To get Weevil and his gang off her and Wallace's case, Veronica devises an intricate plan that helps some of Weevil's cronies avoid trouble with the law. |
| 2 | 2 | Credit Where Credit's Due | 2004-09-28 | 60 | Veronica and Wallace don't believe the evidence adds up against Weevil, who has been arrested for stealing credit card applications from Logan's family, and launch an investigation to help their new ally. |
| 3 | 3 | Meet John Smith | 2004-10-12 | 60 | With only a commonplace name, an old address and dim memories as leads, Veronica and Wallace attempt to help classmate Justin Smith find his father John, who disappeared 10 years earlier. |
| 4 | 4 | The Wrath of Con | 2004-10-19 | 60 | In an effort to help Wallace's new crush Georgia (guest star Kyla Pratt), who was duped out of her money in an internet scheme, Veronica must outwit a group of computer "thugs," known as the Silicon Mafia. |
| 5 | 5 | You Think You Know Somebody | 2004-10-26 | 60 | Veronica tries to help her new boyfriend Troy find his father's stolen car and turns to Weevil for assistance, but the situation becomes dangerous when she discovers that Logan and Troy's buddy Luke might have left more than a piñata in the car after their night out in Tijuana. |
| 6 | 6 | Return of the Kane | 2004-11-02 | 60 | Veronica investigates possible fraud in the election of student council president at school after Duncan wins, beating a more popular, but less affluent student who promised to eliminate the wealthy students' on-campus perks. |
| 7 | 7 | The Girl Next Door | 2004-11-09 | 60 | Veronica becomes suspicious when a young pregnant woman who lives in their apartment complex with her volatile boyfriend suddenly disappears; fearing the worst, Keith steps in to help his daughter investigate this case for the girl's estranged parents. |
| 8 | 8 | Like a Virgin | 2004-11-23 | 60 | To help restore a cheerleader's ruined reputation, Veronica turns to funky computer geek Mac to find the hacker responsible for leaking the embarrassing, private results of a popular online "purity test" to all of Neptune High. |
| 9 | 9 | Drinking the Kool-Aid | 2004-11-30 | 60 | The wealthy parents of a Neptune High senior hire Keith and Veronica to investigate a cult-like group and its charismatic leader after their son Casey moves out to live on the collective farm. |
| 10 | 10 | An Echolls' Family Christmas | 2004-12-14 | 60 | When Weevil's poker winnings go missing after a game at Logan's place, Veronica questions each player to piece together the evening's events and catch the thief. |
| 11 | 11 | Silence of the Lamb | 2005-01-04 | 60 | Veronica uncovers information that her fellow outcast Mac was switched at birth with a more affluent student, causing Veronica to examine her own questions about whom her real father may be. |
| 12 | 12 | Clash of the Tritons | 2005-01-11 | 60 | When a family accuses Veronica of providing a fake ID to their son, now in an alcohol-induced coma, and files suit, the search to find who's really responsible leads Veronica to a clandestine, exclusive organization operating on Neptune High's campus with a possible connection to Duncan. |
| 13 | 13 | Lord of the Bling | 2005-02-08 | 60 | After being hired by hip-hop heavyweight Percy "Bone" Hamilton to find his kidnapped daughter, Veronica and Keith look to the music mogul's long list of enemies, family members and the girl's Neptune High social circle for clues on her whereabouts. |
| 14 | 14 | Mars vs. Mars | 2005-02-15 | 60 | When one of Neptune High's haughtier students brings a sexual harassment suit against a favorite teacher, Veronica finds herself pitted against her father when the girl's parents hire Keith to help in their case. |
| 15 | 15 | Ruskie Business | 2005-02-22 | 60 | Veronica surprisingly finds herself working as a "love detective" when she's asked to track down her friend Meg's secret admirer and a Russian bride's estranged fiancé. |
| 16 | 16 | Betty and Veronica | 2005-03-29 | 60 | Following an emotional reunion with her mother, Veronica is hired to track down Neptune High's beloved mascot, Polly the Parrot, which was apparently kidnapped by a rival school on the eve of a big basketball game. |
| 17 | 17 | Kanes and Abel's | 2005-04-05 | 60 | Veronica investigates who at school is doing everything possible to distract Sabrina from studying and wreck her grades in an obvious attempt to sabotage her chances at becoming valedictorian. |
| 18 | 18 | Weapons of Class Destruction | 2005-04-12 | 60 | A series of fire drills leads Veronica to discover that Neptune High has been receiving bomb threats, so she enlists Wallace and Mac's help to investigate classmates who could pose a serious threat to the school, including new student Ben. |
| 19 | 19 | Hot Dogs | 2005-04-19 | 60 | While helping her classmate Mandy search for her missing Jack Russell terrier, Veronica stumbles onto a bigger mystery, which affects pets all over Neptune, Calif. |
| 20 | 20 | M.A.D. | 2005-04-26 | 60 | When a classmate's boyfriend threatens to post a humiliating video of the girl online if she dumps him, Veronica helps her concoct a scheme to ensure "mutually assured destruction" if he doesn't allow the relationship to end peacefully. |
| 21 | 21 | A Trip to the Dentist | 2005-05-03 | 60 | Determined to get to the truth behind who drugged and assaulted her at a party the year before, Veronica questions her friends and many rivals about the chain of events that night at Shelley Pomeroy's house. |
| 22 | 22 | Leave It to Beaver | 2005-05-10 | 60 | In the shocking, action-packed season finale, a determined Veronica must betray someone she cares deeply about in order to solve the season-long mystery of who murdered her best friend Lilly Kane, but what she discovers puts her life in serious danger. |
Season 2
| Episode No. | No. Overall | Title | Airdate | Runtime | Summary |
| --- | --- | --- | --- | --- | --- |
| 1 | 23 | Normal Is the Watchword | 2005-09-28 | 60 | After the summer fireworks caused by a dangerous confrontation with Lilly Kane's murderer and a surprising visitor at her door, Veronica attempts to settle into "normal" life, complete with a new after-school job and a return to the popular fold at Neptune High, but she gets pulled back into the investigation business when Wallace is kicked off the basketball team for testing positive for drugs. |
| 2 | 24 | Driver Ed | 2005-10-05 | 60 | After tragedy strikes Neptune, Calif. and the local sheriff rushes to judgment, an emotional Veronica attempts to help a grieving family member rule out suicide as a contributing cause in the calamity. |
| 3 | 25 | Cheatty Cheatty Bang Bang | 2005-10-12 | 60 | Cassidy "Beaver" Casablancas believes that his sexy stepmother Kendall is cheating on his father, so he hires Veronica to investigate the situation, but neither are prepared for what they find. |
| 4 | 26 | Green-Eyed Monster | 2005-10-19 | 60 | While dealing with her own feelings of jealousy regarding Duncan, Veronica helps a young woman who believes that her new fiancé is secretly after her fortune by sifting through his background and even posing as a sexy, available coed to entrap the guy. |
| 5 | 27 | Blast from the Past | 2005-10-26 | 60 | Deciding to give Jackie the benefit of the doubt since she's dating Wallace, Veronica tries to help Jackie determine who stole her credit card, leading Veronica to appear on a psychic's community access show to pursue a lead. |
| 6 | 28 | Rat Saw God | 2005-11-09 | 60 | With Aaron Echolls facing trial for Lilly's murder, the previously accused Abel Koontz appears to enlist Veronica's help in finding his missing daughter Amelia, leading to a confrontation with Kane Software's head of security. |
| 7 | 29 | Nobody Puts Baby in a Corner | 2005-11-16 | 60 | Veronica and Duncan discover that the still-comatose Meg had been babysitting an abused child, leading Veronica to take on an unfamiliar role as a babysitter to determine the kid's identity. |
| 8 | 30 | Ahoy, Mateys! | 2005-11-23 | 60 | Veronica helps Keith determine who is haunting a school bus crash victim's parents, currently embroiled in a suit against the school district for negligence. |
| 9 | 31 | My Mother, the Fiend | 2005-11-30 | 60 | After Veronica gets busted for breaking into the school office and ordered in detention to reorganize the school's files, she stumbles on her mother's permanent record and learns that she was suspended for reasons that cause Veronica to further question everything she knows about her mom. |
| 10 | 32 | One Angry Veronica | 2005-12-07 | 60 | Called to jury duty over Christmas break, Veronica must sit on a difficult, polarizing case against a pair of affluent 09'er defendants accused of assaulting a young Hispanic woman. |
| 11 | 33 | Donut Run | 2006-01-25 | 60 | An FBI team, headed up by tough, seasoned Agent Morris, is called in to pursue Duncan after he breaks up with Veronica and flees with Meg's baby. |
| 12 | 34 | Rashard and Wallace Go to White Castle | 2006-02-01 | 60 | Wallace is forced to turn to Veronica for help when a star player from his former Chicago high-school basketball team and his shady uncle falsely name Wallace as the driver in a tragic hit-and-run accident. |
| 13 | 35 | Ain't No Magic Mountain High Enough | 2006-02-08 | 60 | When all of the proceeds for the senior class trip disappear while in her possession during the Neptune High Winter Carnival, Veronica must identify the clever thief among them and surprisingly finds herself defending Jackie as accusations fly. |
| 14 | 36 | Versatile Toppings | 2006-03-15 | 60 | Neptune High's closeted gay teens, including cheerleader Kylie, turn to Veronica for help when a blackmailer cracks into a private online bulletin board and threatens to publicly out everyone associated with the site unless they pay $5,000 apiece. |
| 15 | 37 | The Quick and the Wed | 2006-03-22 | 60 | Wallace's new girlfriend Jane enlists Veronica's help when her older sister Heidi appears to be a "runaway bride," but the clues suggest something possibly more disturbing happened on the way to the altar. |
| 16 | 38 | The Rapes of Graff | 2006-03-29 | 60 | While checking out Hearst College with Wallace, Veronica is stunned to run into her shady ex-boyfriend Troy Vandergraff during the tour, but the real surprise comes when Troy gets accused of date rape on campus and calls Veronica for help. |
| 17 | 39 | Plan B | 2006-04-05 | 60 | Weevil enlists Veronica's help to finally prove who killed Felix and bring that person to justice |
| 18 | 40 | I Am God | 2006-04-11 | 60 | A restless Veronica is plagued by dreams in which the students killed in the bus crash confront her. Meanwhile, Logan and Wallace are paired together for a physics project that neither is enthusiastic about, until they discover that their success might help Veronica receive a scholarship. Later, when a large number of students are diagnosed with a medical ailment that gives them the right to postpone school tests and projects, a concerned principal Clemmons hires Keith to investigate the validity of the disorder. |
| 19 | 41 | Nevermind the Buttocks | 2006-04-18 | 60 | Veronica looks for a dog killer after being hired by a student whose pet was ran over, and Keith discovers surprising revelations about Kendall's past. Meanwhile, Weevil learns that the Fitzpatricks are abusing his old gang members, and Jackie applies for a job at Java the Hut and asks Veronica to put in a good word for her. Wallace tries to get back together with Jackie, but she gives him some heartbreaking news. |
| 20 | 42 | Look Who's Stalking | 2006-04-25 | 60 | Gia is convinced she's being stalked, so Veronica takes the case despite her dad's orders not to get involved, but what she discovers not only shocks both girls, but leads to further questions. Meanwhile, Woody enlists Keith's help in avoiding a scandal when he ends up with a passed-out woman in his motel room. Also, when Principal Clemmons cancels the prom because of drinking violations on the senior trip, Logan takes it upon himself to throw an "alterna-prom" in his Neptune Grand suite. |
| 21 | 43 | Happy Go Lucky | 2006-05-02 | 60 | As Aaron Echolls's trial is about to conclude, tensions rise as Veronica, Keith and Logan take the witness stand to testify against him. Meanwhile, after Veronica finds a suspicious e-mail in Woody's computer, Keith turns to Lamb with evidence to arrest Woody, but Lamb refuses, believing that Keith is trying to turn him into a laughing stock. Also, to everyone's surprise, Lucky brings a gun into school with the intent to find Gia. |
| 22 | 44 | Not Pictured | 2006-05-09 | 60 | The second season ends as Veronica, on her graduation day, learns who is responsible for the bus crash. After uncovering the culprit, her life is endangered as she tries to warn those closest to the killer. Also, Wallace learns some surprising information about Jackie, Keith enlists Veronica's help in his ongoing investigation of Woody, and the seniors celebrate their graduation with a lavish party at the Neptune Grand. |
Season 3
| Episode No. | No. Overall | Title | Airdate | Runtime | Summary |
| --- | --- | --- | --- | --- | --- |
| 1 | 45 | Welcome Wagon | 2006-10-03 | 60 | Veronica is in true form from the moment she and boyfriend Logan, along with close friends Wallace and Mac, set foot on the campus of Hearst College. Wallace enlists Veronica's help when his new roommate, Piz, has all his belongings stolen. While working on Piz's case, Veronica learns that the campus serial rapist has struck again. Meanwhile, Keith runs into trouble while transporting a recently released convict across the country to reunite him with Kendall. |
| 2 | 46 | My Big Fat Greek Rush Week | 2006-10-10 | 60 | Veronica is hired by the campus newspaper to do an undercover expose on the Zeta Theta sorority sisters during rush week to investigate Parker's rape. Throughout the investigation, Veronica realizes that everything is not exactly what as seems in the sorority house. Meanwhile, Logan and Wallace participate in a prisoner/guard role-playing experiment for their Sociology class, which challenges them psychologically. |
| 3 | 47 | Wichita Linebacker | 2006-10-17 | 60 | Veronica is hired by by a Hearst football player to help him find his stolen playbook before the next practice, or risk losing his scholarship. As a result of the expose Veronica wrote about the campus sorority, Dean O'Dell threatens to expel her if she doesn't reveal one of her sources. Logan tells Veronica his schedule is keeping them apart, but she realizes he has been spending time participating in illegal gambling. Meanwhile, Veronica convinces Keith to hire Weevil to assist with office work at Mars Investigations. |
| 4 | 48 | Charlie Don't Surf | 2006-10-24 | 60 | When Logan is informed that his inheritance is running low, he become suspicious and enlists Veronica's help to sort through his financial records. Veronica uncovers that large sums of money have been going to a man named Charlie Stone. Meanwhile, Keith is hired by Harmony to investigate her cheating husband. |
| 5 | 49 | President Evil | 2006-10-31 | 60 | It's Halloween at Hearst and while Veronica is looking for Logan at the underground campus casino, the place is robbed and the thieves take Veronica's necklace, given to her by Lilly Kane. Meanwhile, Dean O'Dell and his wife Mindy seek Keith's help in tracking down Steve, the biological father of Mindy's son, who is deathly ill. Wallace, distracted by a new group of friends, struggles to pass his Mechanical Engineering class. |
| 6 | 50 | Hi, Infidelity | 2006-11-07 | 60 | Veronica is accused of plagiarizing her paper for Professor Landry's criminology class. In trying to clear herself, she discovers that her mentor is not who she thought he was. Wallace is pardoned by Dean O'Dell for cheating on his exam, but makes a decision that could affect his college career. Piz invites Veronica to a night of bowling and she decides to bring Logan and Parker, unaware Piz wanted the evening to be more of a date. |
| 7 | 51 | Of Vice and Men | 2006-11-14 | 60 | Veronica is disappointed in Keith for his ongoing relationship with his client, Harmony, who invites him on a romantic weekend getaway. When Veronica retreats to Wallace and Piz's dorm room for some quiet time, Logan seeks her help in clearing Mercer of the rape charges, but refuses to give her his alibi. |
| 8 | 52 | Lord of the Pi's | 2006-11-21 | 60 | Selma Rose, the wealthy grand-daughter of the founder of Hearst College and a member of the Hearst College Board of Trustees, mysteriously disappears the night before she is to cast a swing vote that will determine the fate of the Greek system on campus. Keith, with Veronica's help, is hired by Dean O'Dell to investigate the disappearance. Meanwhile, Veronica has been rehired as a photographer at the Hearst Free Press, but she and Logan fight over her involvement in the rape case. |
| 9 | 53 | Spit & Eggs | 2006-11-28 | 60 | Dean O'Dell reinstates the Greek system on campus and, determined to solve the campus rape case, Veronica, along with Mac, Wallace and Piz, attends a party armed with coasters designed to test for drugs in the drinks of her peers. Meanwhile, Dean O'Dell hires Keith to investigate whether or not his wife is cheating on him. |
| 10 | 54 | Show Me the Monkey | 2007-01-23 | 60 | Veronica convinces Mac to go undercover with her as animal rights activists to rescue a kidnapped monkey as a way of forgetting her breakup with Logan. Meanwhile, Mindy O'Dell asks Keith to investigate her husband's suspicious suicide. |
| 11 | 55 | Poughkeepsie, Tramps, and Thieves | 2007-01-30 | 60 | Veronica helps a friend to find the girl he thinks is the one, which he had but lost. But finding her only leads to trouble. |
| 12 | 56 | There's Got to Be a Morning After Pill | 2007-02-06 | 60 | After learning Logan had slept with Madison, the girl Veronica holds responsible for her rape, Veronica tries to deal with it, even if that means NO SLEEP. Meanwhile, Tim Foyle's girlfriend asks Veronica for help to find who gave her a pill that aborted her fetus. Also, Veronica asks Weevil for a favor- a one that might just take him back to his old days. |
| 13 | 57 | Postgame Mortem | 2007-02-13 | 60 | The basketball coach appears dead after a discussion with his son Josh. The Coach's wife goes to the Keith's office looking for help. Veronica becomes involved in the investigation meanwhile his fathers continue the Dean O'Dell murder investigation. Josh escapes of the jail and Veronica is arrested like suspicious of complicity. |
| 14 | 58 | Mars, Bars | 2007-02-20 | 60 | Veronica is let out of jail, while Mac, Parker, Logan, and Bronson go on Valentine's Day Savenger Hunt. Josh decides to flee the country after learning the truth about his dad and Lamb goes after Steve at Mindy's house. |
| 15 | 59 | Papa's Cabin | 2007-02-27 | 60 | Keith, as Acting Sheriff, investigates Dean O'Dell's death more aggressively. Veronica teams with Tim to confirm Landry's alibi - and then to track down him and Mrs O'Dell when they both disappear. |
| 16 | 60 | Un-American Graffiti | 2007-05-01 | 60 | Veronica is hired to investigate what seems to be a hate crime. Meanwhile, Keith investigates local bars serving alcohol to students under 21, and faces corruption inside the police department. Logan invites Veronica to a party he's throwing for Parker's birthday, and Wallace encourages Piz to "go all in" and reveal his feelings to Veronica once and for all. |
| 17 | 61 | Debasement Tapes | 2007-05-08 | 60 | Washed-up rock star Desmond Fellows arrives at Hearst to play a charity concert for the campus radio station to find that his backing tapes have disappeared. With his job and the survival of the radio station at stake, Piz calls Veronica despite their recent post-kiss awkwardness. Piz and Veronica are tasked with tracking down the tapes and babysitting a drunk, irresponsible, and depressed Desmond Fellows. Meanwhile, a new and surprising contender emerges to challenge Keith in the race for Sheriff. |
| 18 | 62 | I Know What You'll Do Next Summer | 2007-05-15 | 60 | Veronica is officially a private investigator - Veronica passes her exam to be an official Private Investigator, while Piz lands an interview with Apollo Bukenya, an African student at Hearst who wrote a book about his years as an orphan child-soldier in Uganda's rebel army. Veronica is hired by an African man, Kizza, to help prove that he is Apollo's father, but her investigation leads to information that might expose Apollo's story as a fake. Meanwhile, as the election for Sheriff nears, Keith is faced with a crime spree in Neptune. Parker comes to Veronica for ... |
| 19 | 63 | Weevils Wobble But They Don't Go Down | 2007-05-22 | 60 | Veronica's sex tape makes it to the internet. Weevil is arrested for selling fake debit cards to Hearst students but claims he is being framed because of his criminal background, so he asks Veronica to clear his name. On Piz's radio show, Keith debates Vinnie about the upcoming election, while a tipsy Dick apologizes to Mac for the way he treated her in the past. |
| 20 | 64 | The Bitch Is Back | 2007-05-22 | 60 | Veronica discovers the origin of her sex tape - Furious that Logan attacked Piz, Veronica tells Logan she wants nothing to do with him. Parker confronts Logan about still having feelings for Veronica, while Piz assures Veronica that he had nothing to do with the sex tape. Veronica, with Weevil's help, investigates how the tape originated and discovers a person from her past is linked to The Castle and pays them a visit. With the re-election campaign nearing, Keith steps in to protect Veronica. |
Season 4
| Episode No. | No. Overall | Title | Airdate | Runtime | Summary |
| --- | --- | --- | --- | --- | --- |
| 1 | 65 | Spring Break Forever | 2019-07-19 | 60 | Panic spreads through Neptune when a bomb goes off during spring break. Veronica and Keith are hired by the wealthy family of one victim injured in the bombing to find out who is responsible. |
| 2 | 66 | Chino and the Man | 2019-07-19 | 60 | Veronica and Keith launch their investigation. Their involvement puts Police Chief Langdon on edge. Penn goes public with his theory on who the bomber is. Meanwhile, local teen Matty Ross begins her own search for her father's killer. |
| 3 | 67 | Keep Calm and Party On | 2019-07-19 | 60 | Veronica and Keith's client, Daniel Maloof, makes a shocking confession. Sheriff Langdon closes in on her top suspect. Veronica and Matty join forces, just as the whole investigation is flipped on its head. |
| 4 | 68 | Heads You Lose | 2019-07-19 | 60 | Convinced the bomber is still at large, Veronica visits Chino to learn more about Clyde and Big Dick. Mayor Dobbins' request for help from the FBI brings an old flame to Neptune. Veronica confronts her mugger. |
| 5 | 69 | Losing Streak | 2019-07-19 | 60 | Veronica discovers Keith has been hiding something scary from her. The real reason for Penn's latest theory on the bomber comes to light. Veronica loses confidence in new friend, Nicole, owner of Comrade Quacks. |
| 6 | 70 | Entering a World of Pain | 2019-07-19 | 60 | As Veronica learns more about Nicole's past, her suspicion deepens. A frantic phone call from Paris leads to a search for Matty. Veronica unwittingly does legwork for Leo. |
| 7 | 71 | Gods of War | 2019-07-19 | 60 | Veronica debates coming clean to Nicole. Veronica's fidelity is tested. Veronica and Keith discover they aren't the only ones who believe they've found the bomber. A surprising potential client tries to hire Mars Investigations. |
| 8 | 72 | Years, Continents, Bloodshed | 2019-07-19 | 60 | Veronica and Keith follow a new lead -- and discover another victim; Matty follows her own instincts, landing herself dangerously close to a killer; Veronica has a tragic epiphany as the clock continues ticking. |
Series Cast
| | | | |
| --- | --- | --- | --- |
| | Kristen Bell | as Veronica Mars | |
| | Enrico Colantoni | as Keith Mars | |
| | Jason Dohring | as Logan Echolls | |
| | Percy Daggs III | as Wallace Fennel | |
| | Francis Capra | as Eli "Weevil" Navarro | |
| | Ryan Hansen | as Dick Casablancas | |
| | Michael Muhney | as Sheriff Don Lamb | |
| | Teddy Dunn | as Duncan Kane | |
| | Tina Majorino | as Cindy "Mac" Mackenzie | |
| | Julie Gonzalo | as Parker Lee | |
| | Chris Lowell | as Stosh "Piz" Piznarski | |
| | Kyle Gallner | as Cassidy "Beaver" Casablancas | |
| | Daran Norris | as Cliff McCormack | |
| | Tessa Thompson | as Jackie Cook | |
| | Max Greenfield | as Leo D'Amato | |
| | Clifton Collins, Jr. | as Alonzo Lozano | |
| | Frank Gallegos | as Dodie Mendoza | |
| | Dawnn Lewis | as Marcia Langdon | |
| | Patton Oswalt | as Penn Epner | |
| | David Starzyk | as Richard Casablancas | |
| | Izabela Vidovic | as Matty Ross | |
| | Kirby Howell-Baptiste | as Nicole Malloy | |
| | J.K. Simmons | as Clyde Pickett | |
| | Mido Hamada | as Daniel Maloof | |
| | Jacqueline Antaramian | as Amalia Maloof | |
| | Paul Karmiryan | as Alex Maloof | |
| | Sydney Tamiia Poitier | as Mallory Dent | |
Series Crew
| | Position | Name |
| --- | --- | --- |
| | Co-Executive Producer | Heather Regnier |
| | Co-Executive Producer | Jennifer Gwartz |
| | Consulting Producer | David Walpert |
| | Consulting Producer | Michael Lehmann |
| | Associate Producer | John M. Myrick |
| | Executive Producer | Kristen Bell |
| | Executive Producer | Joel Silver |
| | Co-Executive Producer | Danielle Stokdyk |
| | Co-Executive Producer | Jed Seidel |
| | Creator | Rob Thomas |
| | Executive Producer | Rob Thomas |
| | Unit Production Manager | Francis Conway |
| | Executive Producer | Dan Etheridge |
| | Co-Executive Producer | Diane Ruggiero |
| | Executive Producer | Diane Ruggiero |
| | Supervising Producer | Diane Ruggiero |
| | Co-Producer | Kareem Abdul-Jabbar |
| | Music Editor | Chris McGeary |
| | Producer | Howard Grigsby |
| | Music | Josh Kramon |
| | Music Supervisor | Kasey Truman |
| | Supervising Sound Editor | Walter Michael Bost |
| | Re-Recording Mixer | Vicki Lemar |
| | Casting | Anya Colloff |
| | Casting | Michael Nicolo |
| | Re-Recording Mixer | Kenneth Kobett |
| | Director Of Photography | Giovani Lampassi |
| | Production Designer | Craig Stearns |
| | Music Editor | Jenny Leite |
| | Casting Associate | Michelle Seamon |
| | First Assistant Director | Libby G. Minarik |
| | Supervising Producer | Gaylen Gawlowski |
| | Co-Producer | Rebecca Franko |
| | Second Assistant Director | John Greenway |
| | Co-Producer | Raymond Obstfeld |
| | Editor | Jacquelyn Herbert |