Set around Newcastle and the stunning Northumberland countryside, Vera features complex and intriguing cases, atmospherically-shot landscapes and captivating performances, led by Brenda Blethyn who plays the unorthodox but brilliant DCI Vera Stanhope.
Series Overview
Rating
imDb Rating: 7.9 (7,763 Votes)
Metascore: N/A
Plot
With her caustic wit and singular charm, DCI Vera Stanhope and her team face a series of captivating murder mysteries set against the breathtaking Northumberland landscape.
Details
Rated: Not Rated
Released: N/A
Runtime: 90 min
Genre: Crime, Drama, Mystery
Director: N/A
Writer: N/A
Actors: Brenda Blethyn, Jon Morrison, Riley Jones, Kenny Doughty
Language: English
Country: UK
Awards: 2 wins & 7 nominations.
Total Seasons: 10
Previous Episode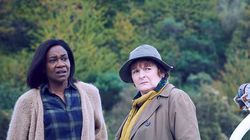 The Escape Turn
Episode 10x4; Feb 02, 2020
When wealthy betting shop magnate Alun Wilmott is shot and killed after returning home early amid a terrifying home invasion, it's assumed that he is the unlucky victim of a burglary gone wrong.  The culprits abscond with a huge amount of cash from Alun's personal safe, leaving his wife and daughter traumatised in their wake.  Vera suspects an inside job and immediately targets the affluent neighbourhood's shady head of private security, Ciaran Duggan, whose history of violent crime calls his reformed character into question.
Previous Episodes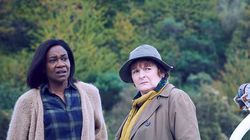 10x4: The Escape Turn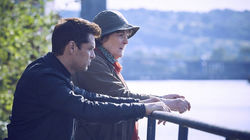 10x3: Dirty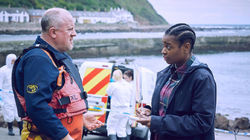 10x2: Parent Not Expected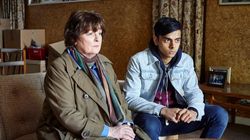 10x1: Blood Will Tell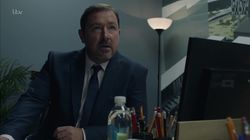 9x4: The Seagull


9x3: Cold River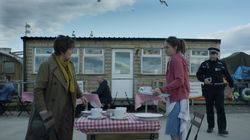 9x2: Cuckoo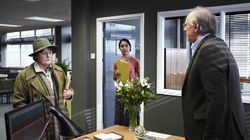 9x1: Blind Spot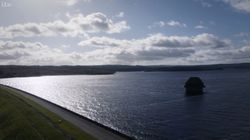 8x4: Darkwater

View All Episodes
Cast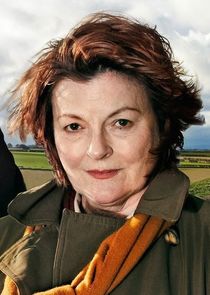 Brenda Blethyn as DCI Vera Stanhope
Jon Morrison as DC Kenny Lockhart
Riley Jones as DC Mark Edwards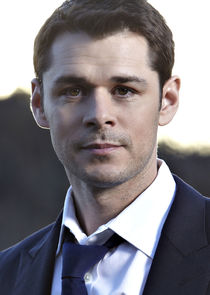 Kenny Doughty as DS Aiden Healy
David Leon as DS Joe Ashworth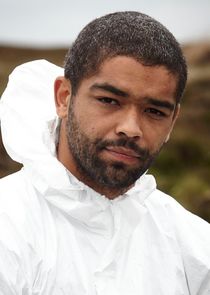 Kingsley Ben-Adir as Dr. Marcus Summer
View Full Cast
Recent News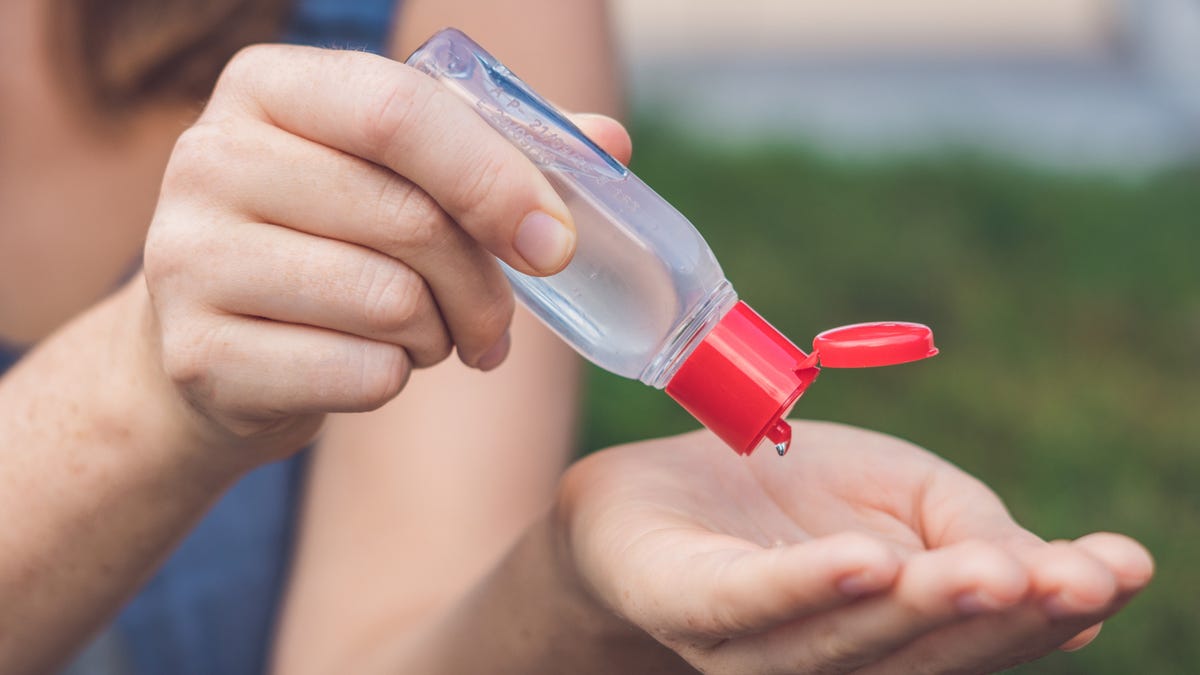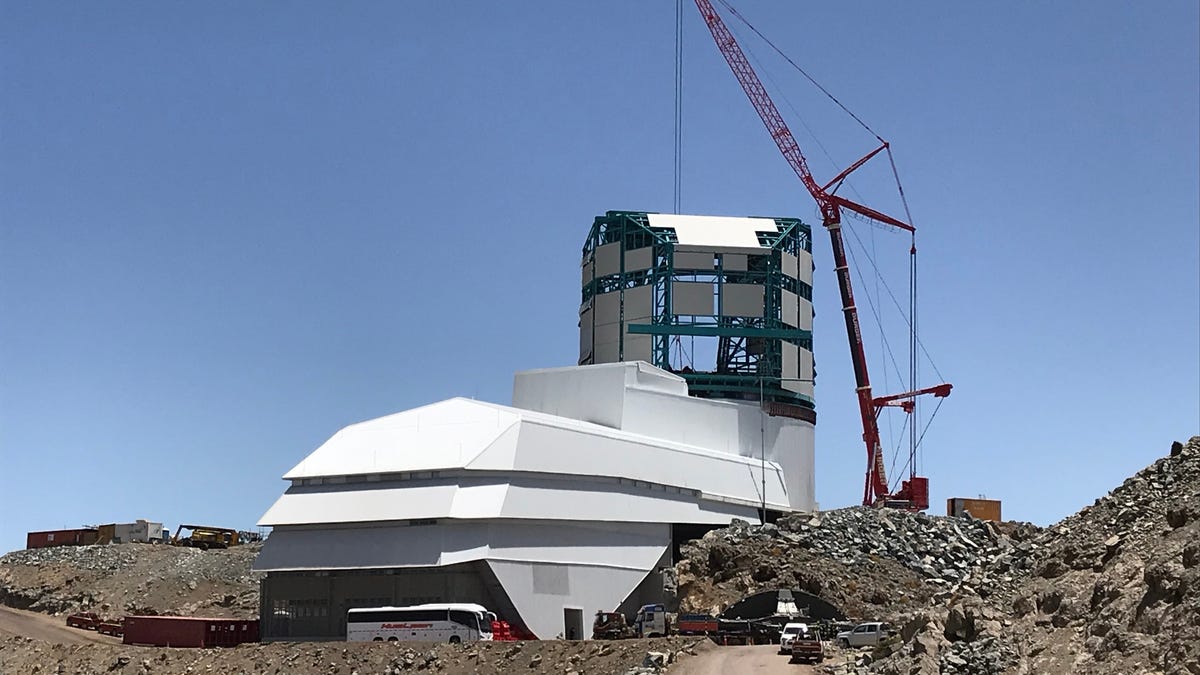 The coronavirus has people making DIY hand sanitizer
Everyone is (understandably) pretty freaked out about the new coronavirus, which has led to a rush to buy cleaning supplies like hand sanitizer online and at local shops. CVS and Walgreens have warned they could run out of hand sanitizer — if you visit a loca…
via NewsAPI
View More Related News
Skip to:
Season 1
| Episode No. | No. Overall | Title | Airdate | Runtime | Summary |
| --- | --- | --- | --- | --- | --- |
| 1 | 1 | Hidden Depths | 2011-05-01 | 90 | After two young people are killed in the same way - placed in water and surrounded by flowers - DCI Vera Stanhope knows that she must catch the murderer before they strike again. Aided by her team, especially her trusted right-hand man DS Joe Ashworth, she unpicks the complex and dysfunctional relationships amongst a group of bird-watching friends. As the friends' loyalty turns to betrayal, Vera finds that a small act of teenage blackmail and an illicit affair may have driven someone to kill. |
| 2 | 2 | Telling Tales | 2011-05-08 | 90 | After Jeannie Long commits suicide, evidence comes to light exonerating her for the murder of teenager Abigail Mantel 11 years earlier. DCI Vera Stanhope and her team set out to retrospectively solve the killing, delving into the secrets and lies of a small community which still feels the repercussions of Abigail's death. Then the case takes an violent and unexpected turn - can Vera use her skill and instinct to find the truth and lay ghosts to rest? |
| 3 | 3 | The Crow Trap | 2011-05-15 | 90 | When a woman is murdered in the remote Northumbrian countryside, DCI Vera Stanhope is led back to a place from her past. As she and her team investigate, they uncover shadowy liaisons, conflicting sympathies, and hidden injustices. |
| 4 | 4 | Little Lazarus | 2011-05-22 | 90 | DCI Vera Stanhope rescues a young boy from a freezing pond after he escapes from a violent attack which left his mother dead. As Vera and her team investigate what happened to the child, they unravel a web of deadly secrets and discover a murderous sequence of events set in motion by power, money and a mother's love. Although she is usually awkward and uninterested around children, Vera finds a kindred spirit in the boy, and begins to realise that the key to the investigation may lie hidden in his memory |
Season 2
| Episode No. | No. Overall | Title | Airdate | Runtime | Summary |
| --- | --- | --- | --- | --- | --- |
| 1 | 5 | The Ghost Position | 2012-04-22 | 90 | Vera's reunion with her first-ever sergeant, Stuart Macken, occurs under tragic circumstances when his house is petrol-bombed. Stuart is badly burned by the attack and his 18-year-old daughter Stella is left fighting for her life in intensive care. Vera is shocked to see that Stuart is a shadow of the man she knew 20 years before and, when her investigation uncovers unpleasant revelations about his personal life, she is faced with some long-buried memories of her own. |
| 2 | 6 | Silent Voices | 2012-04-29 | 90 | Vera investigates the case of a murdered social worked named Jenny Lister, who was universally considered to have been principled and popular. However, in an overworked and understaffed social work system, a notorious case involving the death of a child seems to hold the key to solving the killing. As Vera pursues the truth, she discovers the real secret at the heart of Jenny's death - and the killer who will stop at nothing to keep it hidden. |
| 3 | 7 | A Certain Samaritan | 2012-05-20 | 90 | DCI Vera Stanhope investigates the murder of 29-year-old Niall Coulter. With those closest to Niall intent upon obscuring the truth, it is not until the body of a drug dealer is found washed up on a Northumberland beach that the dreadful truth begins to emerge about Niall's past. While coping with revelations from her own past, Vera sifts through evidence of the grief, love, and addiction that characterised Niall's life and deduces that his murderer acted through selfless and unrequited love. |
| 4 | 8 | Sandancers | 2012-06-03 | 90 | DCI Vera Stanhope and DS Joe Ashworth investigate a suspicious death in an army barracks. Although the scene has been made to look like a suicide, Vera quickly establishes that Staff Sgt "Dev" Deverson was murdered. Sensing a connection to a soldier named Ollie who was killed in Afghanistan, Vera interviews Dev's loyal comrades and Ollie's grieving family, exposing a deeply concealed trauma at the heart of the crime. |
Season 3
| Episode No. | No. Overall | Title | Airdate | Runtime | Summary |
| --- | --- | --- | --- | --- | --- |
| 1 | 9 | Castles in the Air | 2013-08-25 | 90 | DCI Vera Stanhope investigates the brutal murder of young physiotherapist, Lizzie Faulkner, gunned down at a luxury country retreat. For DS Joe Ashworth, the case brings him face to face with a part of his past he would rather forget. Local man, Robert Doran, was in the area shooting badgers at the time but denies any part in the killing, despite having a connection to Lizzie. In a story of betrayal, guilt and the need for atonement, Vera must move quickly to avoid another tragedy while Joe finally makes amends with the demons from his own past. |
| 2 | 10 | Poster Child | 2013-09-01 | 90 | When respected surgeon, Dan Marsden, is shot dead days before his retirement and his teen daughters, Mira and Karen, are abducted, DCI Stanhope and the team face a race against time to track down the killer and save the sisters. Orphaned by a missile attack in Baghdad, a young girl being pulled from the rubble of her building became an iconic image of the Iraq conflict. Brought to Britain for treatment, little Mira was adopted by Dan and his dutiful wife, Laura, under the watchful eye of a family friend. Joined by new addition, DC Barry Kelman, it's not long before the case takes a violent and unexpected turn striking at the heart of Vera and her team. |
| 3 | 11 | Young Gods | 2013-09-08 | 90 | DCI Stanhope delves into the tangled past of extreme sports fanatic, Gideon Frane, when he plunges from a Northumberland cliff top in a ball of flames. An anonymous letter spelling 'Burn in Hell' and a scan of files reveal a litany of stalking complaints and intimidation against an ex-girlfriend, Izzy Rawlins. As a former head boy, Headmistress Vivienne Ripman remembers Gideon as leader of a gang of 'golden lads and girls'. But ex-girlfriend Manda Adelaide went missing after an attempted suicide and best friend Jamie Levinson has long since succumbed to drug addiction. Supported by DC Shepherd and the newly appointed DC Edwards, Vera and the team must track down Gideon's gang to uncover a lifetime of bullying and an unexpected story of tested loyalties and rough justice. |
| 4 | 12 | Prodigal Son | 2013-09-15 | 90 | Vera investigates a fatal stabbing outside a busy Newcastle nightclub. Identifying the victim as ex-Met Officer, John Warnock, the only clues are an empty flat and an unregistered car with six thousand pounds hidden in the boot. With the help of her loyal team, they track John's next of kin to a local farm run by his sister, Maggie. Having recently returned to Newcastle, John had been working at Finches, a large brewery run by Maggie's fiancé, Sam Harper. Lisa Strachan, John's childhood sweetheart, admits to rekindling their affair in recent months. Delving deeper into John's world, Vera uncovers a secret relationship with Sam's daughter, Eva and an under-hand plot to spy on the brewery for a multi-national company eager to buy out the family business. But lawyer Katrina Lennox insists he was called off the case months ago. So why did he continue to spy on Sam Harper? |
Season 4
| Episode No. | No. Overall | Title | Airdate | Runtime | Summary |
| --- | --- | --- | --- | --- | --- |
| 1 | 13 | On Harbour Street | 2014-04-27 | 90 | Joe's daughter is a witness to the death of a pensioner, seemingly stabbed, on a rush hour train she and her father were travelling on. Her seemingly quiet life turns out to be anything but as Vera's investigation begins to unravel a tangled web of lies and deceit. An old friend of Vera's father appears to hold the key to the entire mystery, which involves unraveling a murder committed thirty years previously, a rape which resulted in a child whose identity has been shrouded in mystery, and an affair which nobody suspected would ever be likely to have taken place. Vera realises that the answer may lie in events which have started to repeat themselves. |
| 2 | 14 | Protected | 2014-05-04 | 90 | When a young property developer dies on a beach in Whitley Bay, Vera's investigation begins to tread on many toes. It appears that the victim was not only having a secret relationship with his estranged sister, but that he had confronted a local arcade owner, whose son had died at his house many years before, having slipped from a flat roof in a supposed 'burglary'. However, a scam involving the family's rental business may hold the key to the motive behind the victim's death. But in order to place all of the pieces of the puzzle together, Vera has to reveal some long buried - and heartbreaking - secrets, leading to a shock revelation which points the team firmly in the direction of the real killer. |
| 3 | 15 | The Deer Hunters | 2014-05-11 | 90 | Teenagers Sassi and Louis Barnes discover Shane Thurgood, dead from a single gunshot wound on the moors of the Northumberland countryside. An abandoned truck is found burnt out a mile away, containing the remains of a deer. DS Joe Ashworth is convinced this is a poacher's war gone wrong but for DCI Vera Stanhope, the truth is never that straightforward. |
| 4 | 16 | Death of a Family Man | 2014-05-18 | 90 | DCI Vera Stanhope investigates the mysterious death of businessman John Shearwood, found floating in the waters under the Gateshead Millennium Bridge. Supposedly on a golf trip to Ireland, wife Stella and brother Luke are baffled to discover John has been working as an informant for Revenue and Customs. But why spy on your own firm? |
Season 5
| Episode No. | No. Overall | Title | Airdate | Runtime | Summary |
| --- | --- | --- | --- | --- | --- |
| 1 | 17 | Changing Tides | 2015-04-05 | 90 | With Joe now promoted, Vera and her new sergeant, DS Aiden Healy, investigate a fatal explosion at a caravan park which killed Deena Viner, sister of the park's owner, Jim. The mystery deepens when Vera and Aiden discover that Deena was killed and then placed in the caravan before it blew up. |
| 2 | 18 | Old Wounds | 2015-04-12 | 90 | The discovery of skeletal remains in Hollowthorp Woods leads to Vera re-opening the case of a seventeen-year-old school girl, Carrie Telling, who went missing some thirty years earlier. Found with the body's remains were a camera, a company credit card, and a telephone number for an abortion clinic. When another murder occurs, it becomes apparent to Vera that the killer is somebody who had something to hide thirty years ago, and is still prepared to kill to ensure their secret stays safe. |
| 3 | 19 | Muddy Waters | 2015-04-19 | 90 | DCI Stanhope and DS Healy investigate the death of an unidentified man dredged up from a slurry pit on a remote Northumberland farm.Owner Danny Pryor and his right hand man Milosh Beqiri are forced to admit they use a number of illegal Serbian workers. A faded tattoo identifies the slurry man as Jack Reeves, a young man from the local travelling community. But what is his connection to the Serbians and Pryor Farm? Aided by her trusted team, DC Whelan and DC Lockhart, Vera must expose the tragic truth at the heart of Pryor Farm before it's too late. |
| 4 | 20 | Shadows in the Sky | 2015-04-26 | 90 | Vera must uncover a life of secrets and lies when Owen Thorne, a well-loved family man, plummets to his death from a multi-storey car park. |
Season 6
| Episode No. | No. Overall | Title | Airdate | Runtime | Summary |
| --- | --- | --- | --- | --- | --- |
| 1 | 21 | Dark Road | 2016-01-31 | 120 | DCI Vera Stanhope investigates the mysterious murder of a fifty six year old grandmother, discovered by a young girl on the wild and desolate Northumberland moors. The body is swiftly identified as Anne-Marie Richards, recently returned from Scotland to reconcile with her two daughters, Nicole McKendrick and Christine Withers. A 999 call placed by Anne-Marie on the night of the murder, coupled with the disturbed state of her cottage, suggests a possible abduction by someone she knew. |
| 2 | 22 | Tuesday's Child | 2016-02-07 | 120 | DCI Vera Stanhope investigates the death of Jamie Thorne, a local lad whose body is found wrapped in plastic sheets at a rural teenage hang out. Pathologist Dr. Marcus Summer quickly identifies the cause of death as trauma to the cranium. But with no sign of a weapon, the only clues Vera has to work with are a crucifix found on the body, and ticket stubs for Pevensey's funfair in Jamie's pocket. |
| 3 | 23 | The Moth Catcher | 2016-02-14 | 120 | A mysterious double murder in a remote country home is investigated by Vera and her team. The strange circumstances circulating around the hit-and-run incident and brutal stabbing of a man inside the home, leads to team to build a picture to what really happened the night before. |
| 4 | 24 | The Sea Glass | 2016-02-21 | 120 | A mysterious death of a fisherman is investigated by Vera. The fisherman's sons believe the answer may lie within a long-running feud between their Dad and the owner of a local fish market. |
Season 7
| Episode No. | No. Overall | Title | Airdate | Runtime | Summary |
| --- | --- | --- | --- | --- | --- |
| 1 | 25 | Natural Selection | 2017-03-19 | 120 | DCI Vera Stanhope is drawn into a suspicious death on Ternstone, a remote and inaccessible island off the coast of Northumberland, home only to numerous species of birds and the rangers who observe them. The last thing anyone expected to see was a body, cruelly washed up on the shore. |
| 2 | 26 | Dark Angel | 2017-03-26 | 120 | The body of a young man is discovered face down in a river by Thrunton Woods, bludgeoned to death. But with no ID on the body, tracing the victim's identity proves difficult for DCI Vera Stanhope and her team. Vera is forced to make headway with the only clues they have: a mourning ring worn around the young man's neck, needle marks on the body, and a drugs wrap with a distinctive stamp - 'Dark Angel'. |
| 3 | 27 | Broken Promise | 2017-04-02 | 120 | DCI Vera Stanhope investigates the murder of a promising journalism student, who falls to his death under suspicious circumstances. With no eyewitnesses and no immediate leads, Vera turns to friends and family to glean all she can about Jamie, and to discover who might have wanted him dead. Could his investigative journalism be responsible for making serious enemies? |
| 4 | 28 | The Blanket Mire | 2017-04-09 | 120 | When the body of 18-year-old Mia Hinkin is discovered buried on the moors, DCI Vera Stanhope is forced to delve into the life and the secrets of the victim. Vera has to deliver the terrible news of her death to her family. Mia had left home against their wishes to attend the Eastbury music festival. Vera must retrace the vulnerable young woman's footsteps from her isolated rural life and into a dark and tangled web of deceit to track down her killer. |
Season 8
| Episode No. | No. Overall | Title | Airdate | Runtime | Summary |
| --- | --- | --- | --- | --- | --- |
| 1 | 29 | Blood and Bone | 2018-01-07 | 120 | When charred remains are discovered in an abattoir furnace, DCI Vera Stanhope is called to investigate the horrific circumstances and uncover the mystery that led to the murder. |
| 2 | 30 | Black Ice | 2018-01-14 | 120 | DCI Stanhope is called to the scene of a violent car crash. With her typically sharp skills of observation, Vera quickly realises that the crash was not accidental and that another driver tried to kill victim, Faye Wakeland. When she dies in hospital shortly after, Vera suspects that Faye's murder might be connected to the recent suicide of a local man. But, Vera and Aiden find it difficult to get to the truth when everyone that they encounter seem to be protecting a secret. Vera must continue to delve into the lives of the people that Faye lived amongst, as well as the links she had with her past. Joined by her faithful team including DC Kenny Lockhart, as well as new recruit DC Jac Williams, Vera attempts to find the missing link that will lead to Faye's killer. |
| 3 | 31 | Home | 2018-01-21 | 120 | Quiet life in suburbia takes a dark turn when a woman is discovered lying dead in her back garden. DCI Stanhope realises that the neighbours aren't all that they seem. Buried secrets must be unearthed to catch the killer of murder victim and mother of two, Alison Glenn. Vera and Aiden try to uncover the kind of woman Alison was by looking to her local community. But they are forced to expand their enquiry when Alison's long lost family come out of the woodwork and suspicions begin to mount. Vera must endeavour to identify which of the underlying conflicts in Alison's life have prompted the crime of passion that caused her death. |
| 4 | 32 | Darkwater | 2018-01-28 | 120 | When the body of a teenage boy is found in a reservoir in a remote rural town, DCI Vera Stanhope must scrutinise the fractured relationships of the surrounding community to find his killer. |
Season 9
Episode No.
No. Overall
Title
Airdate
Runtime
Summary
1
33
Blind Spot
2019-01-13
120

DCI Vera Stanhope investigates the murder of a trainee forensic psychologist found dead on a Northumberland landfill site.

2
34
Cuckoo
2019-01-20
115

Vera is confronted with the tragic scene of a teenage boy's murder. His body is found in a shipyard in the sleepy coastal town of Peyton-by-the-Sea. As he isn't recognised locally, it's not immediately apparent who he is. Eventually, Missing Persons records reveal that troubled Caden Lennon had absconded from the care of his support worker six weeks previously.

With few leads thrown up by the Newcastle estate where Caden came from, Vera looks to the Peyton locals to throw some light on the investigation. Beneath the quaint facade she discovers that there is a growing drugs problem. But, with local dealer Tony Briggs now apparently going straight, it's not clear why. Vera begins to question whether Caden's connections to Newcastle and Peyton run deeper, and whether the lack of leads points to a ring of silence with darker forces at play. Vera must uncover the missing link to find Caden's ruthless killer.

3
35
Cold River
2019-01-27
120

Successful business-woman Lisa Varsey throws a lavish boat party for her family and friends on the River Tyne. But it goes horribly wrong when her sister Dani is found dead in the water. Lisa has an empire of beauty salons in Newcastle and a caring family in husband, Ross, and sister Sadie. At first the family believe that Dani's death was an accident but DCI Vera Stanhope and pathologist Malcolm Donahue (Paul Kaye) know that the forensics point to murder.

Vera and the team alight on concerning rumours that Dani could have been in an abusive relationship and questions whether this could have led to her death. But, the investigation takes a turn when evidence points to the fact that something was rotten in another area of Dani's life. Vera begins to believe that Dani was going to expose an unpalatable truth. Vera must unpick the tightly-woven threads that hold the family together to discover who killed an innocent woman.

4
36
The Seagull
2019-02-03
120

Based on the eighth novel in Ann Cleeves' DCI Stanhope series, The Seagull sees Vera (Brenda Blethyn) opening up a cold case when a skeleton is discovered buried in Whitley Bay. Robbie Marshburn was a notorious criminal who went missing over 20 years ago never to be seen again.

But this isn't a typical case for Vera as Robbie, and those connected to him, were friends of her father. And to make matters worse, Robbie's remains are found underneath the burnt-out site of the infamous nightclub where they all used to meet. But, just as Robbie's remains are identified, the team come across another murder nearby. Vera investigates the possibility of the victim's connections to a local crime family and whether this led to the brutal killing. Elaine and Leonard Sidden (Claire Higgins and Michael Feast) ran The Seagull in its heyday and Vera learns that they haven't quite severed ties with the past as their son Alec (Daniel Ryan) is now developing the site where the burnt-out nightclub stands.

In a case that's often too close to home, Vera must uncover a web of secrets and corruption to understand the circumstances that led to both murders.
Season 10
| Episode No. | No. Overall | Title | Airdate | Runtime | Summary |
| --- | --- | --- | --- | --- | --- |
| 1 | 37 | Blood Will Tell | 2020-01-12 | 120 | Vera has to unravel the circumstances of self-styled entrepreneur Freddie Gill's death when his body is found by bailiffs attempting to repossess his house. |
| 2 | 38 | Parent Not Expected | 2020-01-19 | 115 | DCI Vera Stanhope must unravel a tangled web of deceit between two wildly different families when the body of a teenage boy is discovered floating near a Northumberland salmon farm. |
| 3 | 39 | Dirty | 2020-01-26 | 120 | Luke Sumner's body is discovered close to his flat in Newcastle, but pathology concludes that the killing blow could have occurred several hours before he succumbed to his injuries, prompting Vera to piece together Luke's final hours in order to investigate his murder. |
| 4 | 40 | The Escape Turn | 2020-02-02 | 120 | When wealthy betting shop magnate Alun Wilmott is shot and killed after returning home early amid a terrifying home invasion, it's assumed that he is the unlucky victim of a burglary gone wrong.  The culprits abscond with a huge amount of cash from Alun's personal safe, leaving his wife and daughter traumatised in their wake.  Vera suspects an inside job and immediately targets the affluent neighbourhood's shady head of private security, Ciaran Duggan, whose history of violent crime calls his reformed character into question. |
Series Cast
| | | | |
| --- | --- | --- | --- |
| | Brenda Blethyn | as DCI Vera Stanhope | |
| | Jon Morrison | as DC Kenny Lockhart | |
| | Riley Jones | as DC Mark Edwards | |
| | Kenny Doughty | as DS Aiden Healy | |
| | David Leon | as DS Joe Ashworth | |
| | Kingsley Ben-Adir | as Dr. Marcus Summer | |
| | Ibinabo Jack | as DC Jacqueline "Jac" Williams | |
| | Paul Ritter | as Forensic Pathologist Billy Cartwright | |
| | Sonya Cassidy | as Celine Ashworth | |
| | Paul Kaye | as Dr. Malcolm Donahue | |
| | Cush Jumbo | as DC Bethany Whelan | |
| | Clare Calbraith | as DC Rebecca "Shep" Shepherd | |
| | Noof McEwan | as DC Hicham Cherradi | |
| | Wunmi Mosaku | as DC Holly Lawson | |
| | Christopher Colquhoun | as Dr. Anthony Carmichael | |
Series Crew
| | Position | Name |
| --- | --- | --- |
| | Editor | David Fisher |
Related News
TVMaze