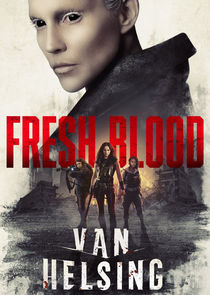 Van Helsing centers on Vanessa Helsing, the daughter of famous vampire hunter and Dracula nemesis Abraham Van Helsing. She is resurrected five years in the future to find out that vampires have taken over the world and that she possesses unique power over them. She is humanity's last hope to lead an offensive to take back what has been lost.
Series Overview
Rating
imDb Rating: 6.1 (14,580 Votes)
Metascore: N/A
Plot
Vanessa Helsing, distant relative of famous vampire hunter Abraham Van Helsing, is resurrected only to find that vampires have taken over the world.
Details
Rated: TV-14
Released: 23 Sep 2016
Runtime: 60 min
Genre: Action, Drama, Fantasy, Horror
Director: N/A
Writer: N/A
Actors: Kelly Overton, Jonathan Scarfe, Vincent Gale, Christopher Heyerdahl
Language: English
Country: USA
Awards: 1 win & 8 nominations.
Total Seasons: 4
Next Episode
Liberty or Death
Episode 4x5; Oct 25, 2019
Sam and the Brides arrive at Fort Collins, where Hansen reveals a secret for raising the Dark One.
Previous Episode
Broken Promises
Episode 4x4; Oct 18, 2019
After an epic battle, Axel reconciles with Vanessa and comes to terms with the death of Scarlett.
Episodes 4x13: The Beholder 4x12: Three Pages 4x11: All Apologies 4x10: Together Forever 4x9: No "I" In Team 4x8: The Prism 4x7: Metamorphosis 4x6: Miles and Miles 4x5: Liberty or Death

View All Episodes
Cast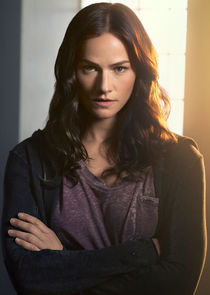 Kelly Overton as Vanessa Helsing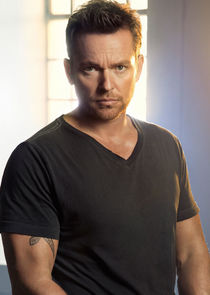 Jonathan Scarfe as Axel Miller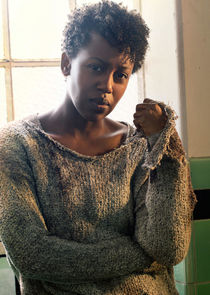 Rukiya Bernard as Doc
Aleks Paunovic as Julius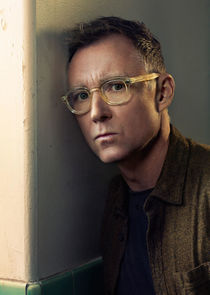 Vincent Gale as Flesh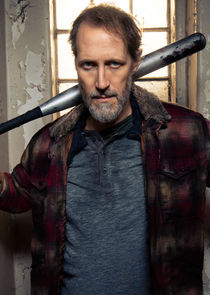 Christopher Heyerdahl as Sam
View Full Cast
Skip to:
Season 1
| Episode No. | No. Overall | Title | Airdate | Runtime | Summary |
| --- | --- | --- | --- | --- | --- |
| 1 | 1 | Help Me | 2016-09-23 | 60 | It is 2019, most of humanity has turned into vampires. Axel MIller guards a facility where a mysterious woman called Vanessa is in some kind of coma. She awakes when vampires are attacking the facility, she seems to be special and may hold the key to save the world. |
| 2 | 2 | Seen You | 2016-09-23 | 60 | In flashback, we see events leading up to 'The Rising.' Vanessa is attacked and left for dead by an intruder. When Doc discovers anomalies in Vanessa's bloodwork, Axel and the marines come to retrieve the body, only to become marooned in the hospital when 'The Rising' erupts outside the building. |
| 3 | 3 | Stay Inside | 2016-09-30 | 60 | When the hospital's power source is damaged, Vanessa and the survivors only have three hours of reserve power for the UV lights - the only thing keeping the vampires at bay. While Vanessa and Axel head into the ruins of Seattle to scavenge parts, the others are left to fight: against both vampires and amongst themselves. |
| 4 | 4 | Coming Back | 2016-10-07 | 60 | Vanessa and Mohamad head into the vampire-controlled streets in search of Vanessa's daughter; Cynthia is found dead at the hospital, and Doc thinks her apparent suicide is actually a deliberate murder; Vanessa is captured by vampires. |
| 5 | 5 | Fear Her | 2016-10-14 | 60 | Vanessa, now in the clutches of Julius and his vampire brood, is forced to demonstrate her powers; the refugees discover a serial killer among the residents, and plot to wrestle control from Axel. |
| 6 | 6 | Nothing Matters | 2016-10-21 | 60 | Vanessa and Susan are chased by mutated feral vampires in the sewers, arriving back at the hospital only after a hostile takeover. |
| 7 | 7 | For Me | 2016-10-28 | 60 | Vanessa and Axel lead the hospital's last stand against a siege by Julius and his vampire soldiers; Dmitri's arrival with his vampire "Death Squad" reveals a possible civil war brewing among the two vampire factions. |
| 8 | 8 | Little Thing | 2016-11-04 | 60 | Axel leads the surviving members of their group towards his old military base for shelter but finds it abandoned and in disrepair. With vampires closing in all around them, Axel decides they need a safer refuge and decides to go underground. Separated from Vanessa and the group, Mohamad tries to catch up while navigating hostile territory. |
| 9 | 9 | Help Out | 2016-11-11 | 60 | The group is trapped inside 'The Farm' - an underground lab for military experiments - and Vanessa discovers that Axel has been hiding a secret from her that concerns her past. Outside, Mohamad befriends a beautiful girl who doesn't fear vampires. Meanwhile, Rebecca makes a calculated play against the Resistance leadership. |
| 10 | 10 | Stay Away | 2016-11-18 | 60 | Still reeling from the dire events of 'The Farm', Vanessa and the group find refuge among a band of humans who have bargained with vampires for peace. Their leader, however, appears to be hiding a terrible secret. Meanwhile, the true serial killer among Vanessa's group is finally revealed. |
| 11 | 11 | Last Time | 2016-11-25 | 60 | There are glimmers of hope and reasons for grief when Vanessa and the group take shelter at Susan's family farm. With the serial killer finally outed, Vanessa and Mohamad take drastic action against him. Meanwhile, Rebecca's latest experiment to create Daywalkers fails; and Dmitri's patience grows thin. |
| 12 | 12 | He's Coming | 2016-12-02 | 60 | Vanessa and Mohamad find themselves in a dangerous game of cat-and-mouse against Sam while heading to a vampire-controlled camp; Sheema discovers a secret that could bring down a cell of the Resistance; Julius takes a meeting with Dmitri. |
| 13 | 13 | It Begins | 2016-12-09 | 60 | Now in Dmitri and Rebecca's clutches, Vanessa learns secrets from her past and finds herself at a crossroads; Flesh and the Resistance accelerate their timeline to rescue Vanessa; Mohamad and Sheema finally come to blows over their allegiances. |
Season 2
| Episode No. | No. Overall | Title | Airdate | Runtime | Summary |
| --- | --- | --- | --- | --- | --- |
| 1 | 14 | Began Again | 2017-10-05 | 60 | Vanessa and Mohamad search for Dylan as Dmitri's citadel crumbles around them; Flesh acquires an unexpected ally in one of the Resistance Fighters; Taka clashes with the Vampire Elite. |
| 2 | 15 | In Redemption | 2017-10-12 | 60 | Vanessa fights to get her daughter out of the citadel; Dmitri and Antanasia hatch a plot to stop Vanessa; Mohamad risks his life to save Vanessa and Dylan. |
| 3 | 16 | Love Bites | 2017-10-19 | 60 | Vanessa makes a horrific decision to save her daughter; Axel and a former ally struggle to survive in the wild; a group of juvenile delinquents come face to face with a sadistic vampire. |
| 4 | 17 | A Home | 2017-10-26 | 60 | Vanessa encounters a group of vampires whose gruesome methods bring savagery to a new level; the Juvenile Delinquents continue their game of cat-and-mouse with Sam and that has deadly consequences. |
| 5 | 18 | Save Yourself | 2017-11-02 | 60 | Vanessa faces off against Sam in a bloody showdown; Dmitri hears news that sends him on a warpath after Vanessa; Flesh, Mohamad and Lucky take desperate steps to save their lives. |
| 6 | 19 | Veritas Vincit | 2017-11-09 | 60 | Vanessa's past rushes back to confront her in an unexpected way; a secret is revealed that Doc has been protecting; in a bid to bolster his power, Dmitri sends Scab on an impossible mission. |
| 7 | 20 | Everything Changes | 2017-11-16 | 60 | Vanessa faces off with Dmitri; Axel fights against becoming a full-fledged vampire; Sam tracks Mohamad, Flesh and Lucky; Scab tries to enlist a fierce group of vampires to join Dmitri. |
| 8 | 21 | Big Mama | 2017-11-30 | 60 | As the group struggles with the disappearance of one of its own, they accept sanctuary in a town run by its Sheriff and his troops; Dmitri inches closer to achieving his darkest goal. |
| 9 | 22 | Wakey, Wakey | 2017-12-07 | 60 | A tense standoff between law enforcement and the survivors erupts into a bloodbath; in a bid to evade a vicious breed of vampire, Axel and Scarlett find themselves hunted like prey. |
| 10 | 23 | Base Pair | 2017-12-14 | 60 | A mystery unravels when an organization fighting to find a cure for vampirism enlists the help of someone in the group; old loyalties are put to the test with deadly results. |
| 11 | 24 | Be True | 2017-12-21 | 60 | Sam's and Mohamad's shared past comes back to haunt them in more ways than one. At a secluded campsite in the woods, friendships both old and new are put through a baptism by fire. |
| 12 | 25 | Crooked Falls | 2017-12-28 | 60 | While the rest of the group fight for survival, Axel and Scarlett defend a mountain stronghold against a relentless foe; Doc makes a medical discovery that could change everything. |
| 13 | 26 | Black Days | 2018-01-04 | 60 | At a mountain stronghold, secrets of the Van Helsing family are unearthed and the true face of evil is exposed; a climactic battle between humans and vampires leaves humanity's fate in question. |
Season 3
| Episode No. | No. Overall | Title | Airdate | Runtime | Summary |
| --- | --- | --- | --- | --- | --- |
| 1 | 27 | Fresh Tendrils | 2018-10-05 | 60 | Vanessa is once again resurrected and must confront her family's legacy; Axel, Scarlett and the others fend off Blak Tek's forces, who hope to add Scarlett to their list of lab rats. |
| 2 | 28 | Super Unknown | 2018-10-12 | 60 | To find its totem, the First Elder brings Vanessa, Scarlett and Axel to an abandoned insane asylum protected by powerful vampires, where they discover the legacy of a long dead Van Helsing relative. |
| 3 | 29 | I Awake | 2018-10-19 | 60 | Vanessa relives the memories of her ancestor, Lily Van Helsing, in Colonial Hong Kong; there, she learns to control her dark side and fights the B'ah, the second vampire Elder. |
| 4 | 30 | Rusty Cage | 2018-10-26 | 60 | Sam comes to realize his dark destiny and tries to groom Mohamad to be a worthy partner. Scab and Ivory are bestowed Daywalker powers and return home to find the Sisterhood in ruins. |
| 5 | 31 | Pretty Noose | 2018-11-02 | 60 | In San Francisco, Vanessa, Scarlett and Axel find and battle against the Second Elder's forces; in Denver, Flesh, Doc, Julius and Jolene rejoin American civilization as best they can. |
| 6 | 32 | Like Suicide | 2018-11-09 | 60 | Vanessa has a final showdown with the Second Elder in San Francisco; in Denver, Flesh, Doc, Julius and Jolene learn that even in a Safe-Zone, life isn't easy. |
| 7 | 33 | Hunted Down | 2018-11-16 | 60 | Sam moves closer to his destiny while Mohamad tries to free himself from imprisonment. Axel escorts San Francisco survivors to Denver. Ivory and Scab take control of the Daywalker horde. |
| 8 | 34 | Crooked Steps | 2018-11-23 | 60 | On a distant island, Vanessa and Scarlett battle the Third Elder. Vanessa makes a choice about her path forward, one that Scarlett does not agree with. |
| 9 | 35 | Loud Love | 2018-11-30 | 60 | Doc and Jolene clash with Denver authorities over the repellent. Flesh chooses to face his past. Axel struggles with leaving Scarlett behind. Ivory and the Sisterhood infiltrate Denver. |
| 10 | 36 | Outside World | 2018-12-07 | 60 | Vanessa, trapped in an abandoned slaughterhouse, wrestles between the light and dark sides of her own self before she can move forward on her path to find the Final Elder. |
| 11 | 37 | Been Away | 2018-12-14 | 60 | In his hometown, Axel fights both his tragic past and a vicious pack of Daywalkers; Sam can't find Mohamad and takes his anger out on Chad and Mike. |
| 12 | 38 | Christ Pose | 2018-12-21 | 60 | Scarlett is reunited with Axel but he is badly injured before they can find Vanessa; a mysterious man helps them find their way; Flesh and Jolene are fugitives on the run from Blaktek. |
| 13 | 39 | Birth Ritual | 2018-12-28 | 60 | Vanessa and Sam face off to find the Last Elder, with Scarlett, Axel and Mohamad caught in the crossfire; Julius fights the Sisterhood; Doc unlocks the secrets in the Dark One's blood. |
Season 4
| Episode No. | No. Overall | Title | Airdate | Runtime | Summary |
| --- | --- | --- | --- | --- | --- |
| 1 | 40 | Dark Destiny | 2019-09-27 | 60 | With the amulet in hand, Vanessa and Lily escape from Elder Sam and return to the real world. |
| 2 | 41 | Dark Ties | 2019-10-04 | 60 | After Violet's attack, Julius and Doc find information that Hansen will do anything to keep quiet. |
| 3 | 42 | Love Less | 2019-10-11 | 60 | A grieving and aimless Axel rescues an enigmatic Max, who returns the favor with a job offer. |
| 4 | 43 | Broken Promises | 2019-10-18 | 60 | After an epic battle, Axel reconciles with Vanessa and comes to terms with the death of Scarlett. |
| 5 | 44 | Liberty or Death | 2019-10-25 | 60 | Sam and the Brides arrive at Fort Collins, where Hansen reveals a secret for raising the Dark One. |
| 6 | 45 | Miles and Miles | 2019-11-01 | 60 | In an infested desert, Flesh and Axel chase a crazed Max, who has held Jennifer and Owen hostage. |
| 7 | 46 | Metamorphosis | 2019-11-08 | 60 | Three generations of Van Helsings come together before a showdown with Elder Sam and the Oracle. |
| 8 | 47 | The Prism | 2019-11-15 | 60 | |
| 9 | 48 | No "I" In Team | | 60 | |
| 10 | 49 | Together Forever | | 60 | |
| 11 | 50 | All Apologies | | 60 | |
| 12 | 51 | Three Pages | | 60 | |
| 13 | 52 | The Beholder | | 60 | |
Series Cast
| | | | |
| --- | --- | --- | --- |
| | Kelly Overton | as Vanessa Helsing | |
| | Jonathan Scarfe | as Axel Miller | |
| | Rukiya Bernard | as Doc | |
| | Aleks Paunovic | as Julius | |
| | Vincent Gale | as Flesh | |
| | Christopher Heyerdahl | as Sam | |
| | Trezzo Mahoro | as Mohamad | |
| | Paul Johansson | as Dmitri | |
| | Caroline Cave | as Jolene | |
| | David Cubitt | as John | |
| | Laura Mennell | as Rebecca | |
| | Neal McDonough | as Hansen | |
| | Keeya King | as Violet | |
| | Nicole Muñoz | as Jack | |
| | John Cassini | as Max Maddox | |
| | Tim Guinee | as Ted | |
| | Tom Cavanagh | as Micah | |
Series Crew
| | Position | Name |
| --- | --- | --- |
| | Executive Producer | Simon Barry |
| | Associate Producer | Todd Giroux |
| | Co-Producer | Todd Giroux |
| | Co-Executive Producer | Jeremy Smith |
| | Co-Producer | Jeremy Smith |
| | Co-Executive Producer | Jonathan Lloyd Walker |
| | Executive Producer | Jonathan Lloyd Walker |
| | Co-Executive Producer | Matt Venables |
| | Co-Producer | Matt Venables |
| | Executive Producer | Michael Nankin |
| | Creator | Neil LaBute |
| | Executive Producer | Neil LaBute |
| | Associate Producer | Morris Chapdelaine |
| | Co-Executive Producer | Jackie May |
| | Executive Producer | Jackie May |
| | Executive Producer | Daniel March |
| | Casting | Jackie Lind |
| | Co-Producer | Jay Daniel Beechinor |
| | Executive Producer | Chad Oakes |
| | Editor | Bridget Durnford |
| | Casting | Stephanie Gorin |
| | Executive Producer | Mike Frislev |
| | Production Designer | James Hazell |
| | Director Of Photography | Brendan Uegama |
| | Music | Rich Walters |
| | Consulting Producer | Joe Brusha |
| | Consulting Producer | Ralph Tedesco |
| | Producer | Chris Rudolph |
| | Production Manager | Chris Rudolph |
| | Executive Producer | Evan Tylor |
| | Executive Producer | Zadoc Angell |
| | Executive Producer | Chris Regina |
| | Associate Producer | Philip Chipera |
| | Second Assistant Director | Paula Antil |
| | Costume Designer | Farnaz Khaki-Sadigh |
| | Director Of Photography | Ronald Paul Richard |
| | Associate Producer | Linda Maclean |
| | First Assistant Director | Jody Ryan |
| | Editor | Lara Mazur |
| | Director Of Photography | Neil Cervin |
| | Editor | Jon Anctil |
| | Production Designer | Grant Pearse |
| | Executive Producer | Dave Brown |
Related News
TVMaze