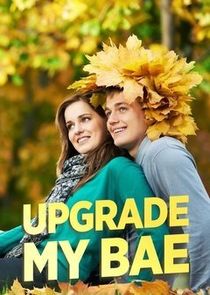 Being comfortable in your relationship doesn't mean your wardrobe needs to be tired AF. Love may be blind, but you're not! In this short form series, couples get to spice up their spouse's style, turning them into the stylish fantasy BAE they always wanted. With the help of a celeb's personal stylist, we'll follow the makeover process from start to finish and reveal the final looks ' hairstyle updates and all ' to capture the funny, dramatic, and adorable reactions from each couple. Finally, a chance to make your boo dress to impress and retire their attire.
Previous Episode
Massimo & Kurt
Episode 1x6; Mar 14, 2017
Previous Episodes 1x6: Massimo & Kurt 1x5: Tommy & Ilsa 1x4: Larry & Cam 1x3: Helen & Edward 1x2: Billy & Eddie: The Country Clubber and the Sleek Suburbian 1x1: Rovelt & Nate: The Rock Star and the Bad Girl

View All Episodes
Related News
Repetitive Patterns, the Era of Clowns and Global Indecision; Or, How Do You Handle North Korea?
(Icds.ee)
In seven years, Kim Jong-un's North Korea has experienced developments that would have delighted his grandfather, Kim Il-sung, the man who started one of the most horrifying human experiments of the 20th century. The ambitions, rooted in the 1950s, have reach…
Article preview:
Western negotiators are too naive and inexperienced to deal with North Korea.In seven years, Kim Jong-uns North Korea has experienced developments that would have delighted his grandfather, Kim Il-sung, the man who started one of the most horrifying human exp… [+24710 chars]
TVMaze