Set against the backdrop of the hit dating competition show Everlasting, UnREAL is led by flawed heroine Rachel Goldberg, a young producer whose sole job is to manipulate her relationships with, and among, the contestants to get the vital dramatic and outrageous footage that the program's dispassionate executive producer, Quinn King, demands. What ensues is an eye-opening look at what happens in the outrageous world of unscripted television, where being a contestant can be vicious and being a producer a whole other reality.
Series Overview
Rating
imDb Rating: 7.8 (12,702 Votes)
Metascore: N/A
Plot
A behind-the-scenes look at the chaos surrounding the production of a dating competition program.
Details
Rated: TV-MA
Released: 01 Jun 2015
Runtime: 42 min
Genre: Drama
Director: N/A
Writer: Marti Noxon, Sarah Gertrude Shapiro
Actors: Shiri Appleby, Craig Bierko, Jeffrey Bowyer-Chapman, Brennan Elliott
Language: English
Country: USA
Awards: Nominated for 2 Primetime Emmys. Another 5 wins & 18 nominations.
Total Seasons: 4
Previous Episode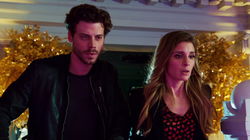 Sudden Death
Episode 4x8; Jul 16, 2018
Rachel begins to question her decisions leading up to the finale. Quinn must decide whether to intervene and save the Everlasting finale.
Previous Episodes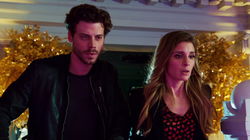 4x8: Sudden Death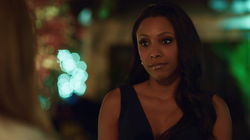 4x7: Bluff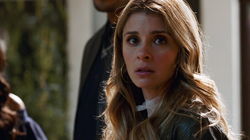 4x6: Tilt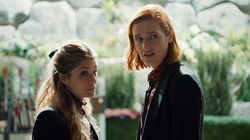 4x5: No Limit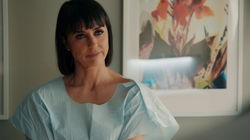 4x4: Cold Call


4x3: Wild Card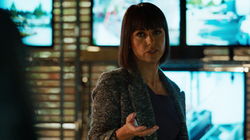 4x2: Double Down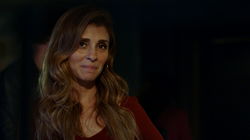 4x1: All In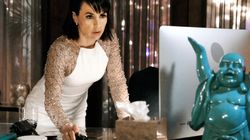 3x10: Commitment

View All Episodes
Cast
Brennan Elliott as Graham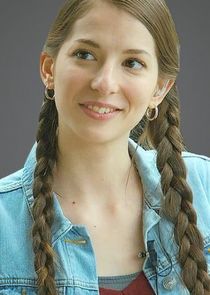 Genevieve Buechner as Madison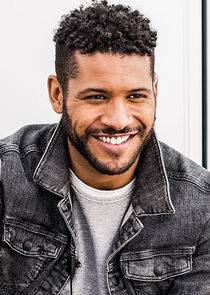 Jeffrey Bowyer-Chapman as Jay
Craig Bierko as Chet Wilton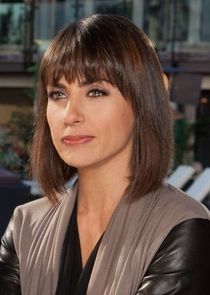 Constance Zimmer as Quinn King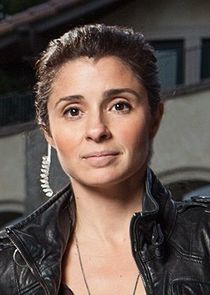 Shiri Appleby as Rachel Goldberg
View Full Cast
Skip to:
Season 1
| Episode No. | No. Overall | Title | Airdate | Runtime | Summary |
| --- | --- | --- | --- | --- | --- |
| 1 | 1 | Return | 2015-06-01 | 60 | A producer, Rachel Goldberg, works to manipulate relationships on a dating show in order to film outrageous footage as the series begins. |
| 2 | 2 | Relapse | 2015-06-08 | 60 | A family tragedy strikes one of the girls; Quinn offers a cash bonus to Jay, Shia and Rachel to create the season's villain out of the remaining girls; Rachel's old laptop falls into the wrong hands and threatens to expose intimate details of her past relationship with Jeremy. |
| 3 | 3 | Mother | 2015-06-15 | 60 | Rachel is forced to ask her mother for financial support. Her mother agrees but the loan comes with strings attached that affect Rachel's mental well-being. Back at the mansion, Adam's best friend makes waves on set when he is asked to choose three of the women for a romantic dinner date with Adam. Meanwhile, Quinn tends to Chet after a health scare; and Lizzie discovers details about Jeremy and Rachel's history. |
| 4 | 4 | Wife | 2015-06-22 | 60 | The girls get upset when a tabloid exposes news about Adam's past; Rachel produces a romantic date at Adam's vineyard; Quinn revisits an old relationship when she realizes she will always be the "other woman" in Chet's life; Jeremy receives a promotion. |
| 5 | 5 | Truth | 2015-06-29 | 60 | The crew heads to Mississippi for Faith's hometown date with Adam; Rachel makes a discovery. |
| 6 | 6 | Fly | 2015-07-06 | 60 | Adam meets Mary's family when the show arranges their one-on-one date; Rachel and Quinn make some questionable decisions to win a bet with Chet. |
| 7 | 7 | Savior | 2015-07-13 | 60 | Tragedy hits the set affecting the contestants and everyone behind the scenes. |
| 8 | 8 | Two | 2015-07-20 | 60 | With he final elimination ceremony just around the corner, Adam is offered an interesting proposal. |
| 9 | 9 | Princess | 2015-07-27 | 60 | Quinn and Rachel think about their future/ The final three contestants make their way back to Adam's vineyard. |
| 10 | 10 | Future | 2015-08-03 | 60 | An unwanted guest returns to the set; Rachel is betrayed; Adam makes a decision that changes his life forever. |
Season 2
| Episode No. | No. Overall | Title | Airdate | Runtime | Summary |
| --- | --- | --- | --- | --- | --- |
| 1 | 11 | War | 2016-06-06 | 60 | Quinn promotes Rachel to produce season 14 of Everlasting and Rachel sets out to change history by casting the first African American suitor. When Chet arrives back on set to reclaim control of the show, Quinn steps back in to take him on. |
| 2 | 12 | Insurgent | 2016-06-13 | 60 | Quinn and Chet start producing two different versions of "EVERLASTING," forcing the crew to choose a leader as new alliances are formed. Rachel feels her promotion slipping away as the crew is divided and takes matters into her own hands, yielding unexpected results for everyone. |
| 3 | 13 | Guerilla | 2016-06-20 | 60 | Chet's given permission to produce a more male-oriented version of the show; Quinn targets two vulnerable contestants in hopes of producing a dramatic episode; and Rachel suspects Darius is hiding a secret. Meanwhile, Chet fights for custody of his son. |
| 4 | 14 | Treason | 2016-06-27 | 60 | Darius reveals his secret to Rachel and decides he must quit the show, but Rachel asks Coleman to help change his mind; Quinn and Chet join forces to produce a football episode; and Chet brings his baby to the set. Meanwhile, Quinn confronts Rachel about betraying the network. |
| 5 | 15 | Infiltration | 2016-07-04 | 60 | Coleman invites Rachel to the Impact Awards; Quinn and Coleman vie for Rachel's loyalty; Quinn finds an ally in the network's new owner; and Darius has an overnight date on the show. Meanwhile, Jeremy and Rachel's relationship causes problems on set. |
| 6 | 16 | Casualty | 2016-07-11 | 60 | Rachel deals with a trauma, and Chet is there for her. Meanwhile, Quinn pursues a new relationship; Rachel learns something surprising on a hometown date; and an angry Darius makes a startling decision. |
| 7 | 17 | Ambush | 2016-07-18 | 60 | Quinn interferes with Rachel and Coleman's new relationship; Darius decides to take a break from the show with Romeo; and Rachel makes a decision with dangerous consequences. Meanwhile, an unexpected visitor stops by the set. |
| 8 | 18 | Fugitive | 2016-07-25 | 60 | Rachel reveals a huge secret to Coleman in the aftermath of an incident with Darius. Meanwhile, Quinn attempts to balance her attention between her feelings for John and the chaos on set; and Chet receives attention from an unlikely source. |
| 9 | 19 | Espionage | 2016-08-01 | 60 | Coleman tries to coerce Rachel into helping him destroy Quinn and the show, but Rachel has her own plan. Meanwhile, Darius and Jay join forces to ensure their ideal contestants make it to the finale; and Quinn receives perspective-changing news. |
| 10 | 20 | Friendly Fire | 2016-08-08 | 60 | In the second-season finale, Quinn's plans for the remaining two contestants could be foiled by an unexpected turn of events. Meanwhile, Rachel stands up to Coleman just as his plot to expose the show begins to unfold. |
Season 3
| Episode No. | No. Overall | Title | Airdate | Runtime | Summary |
| --- | --- | --- | --- | --- | --- |
| 1 | 21 | Oath | 2018-02-26 | 60 | In a desperate attempt to keep Everlasting afloat following the PR nightmare of the previous season, Quinn brings Rachel back from self-imposed "exile." Together they must manage Serena, a Silicon Valley mogul and this season's suitress. |
| 2 | 22 | Shield | 2018-03-05 | 60 | After a poker game with the contestants leaves Serena the sore winner, Chet decides to teach her how to be the woman that all men want to marry. Quinn makes a connection with one of the contestants after meeting Chet's new swimsuit model girlfriend. |
| 3 | 23 | Clarity | 2018-03-12 | 60 | A patriarchal group date infuriates Serena, who refuses to heed Chet's advice on how women should act any longer. After discovering a big secret that Quinn has been hiding, Rachel opens up about her past to Dr. Simon while one of the contestants reveals the real reason why he came on the show. |
| 4 | 24 | Confront | 2018-03-19 | 60 | A reporter looking to expose Everlasting's secrets leaves Rachel with no other choice but to come clean to Serena. After Quinn approves Jay's idea for a new show, he must make a potentially dangerous deal with one of the contestants. Rachel revisits a trauma from her dark past and uncovers distressing news. |
| 5 | 25 | Gestalt | 2018-03-26 | 60 | Quinn and Jay's new show pitch to Gary doesn't go as planned, driving a fuming Quinn to pull the ultimate power play. Rachel confronts her father about her past and rescues him from her mother's control. Serena finds out about a contestant's secret while Jay's arrangement with Alexi becomes even riskier than before. |
| 6 | 26 | Transference | 2018-04-02 | 60 | Under the watchful eye of Dr. Simon, Rachel attempts to help her father come off his medication, forcing her to make a painful decision. Jay delivers difficult news regarding his new show. Quinn and Chet take matters into their own hands with two of the contestants, making Everlasting gold. |
| 7 | 27 | Projection | 2018-04-09 | 60 | In the Hometown Date episode, Rachel pushes Serena to make a choice which sends her down a path of uncertainty. To Rachel's horror, Quinn pulls a dangerous stunt which forces Serena to save the day. Chet gets a tempting proposition from Gary. |
| 8 | 28 | Recurrent | 2018-04-16 | 60 | Rachel confronts her mother while Serena gets ambushed someone from her past, threatening her relationships with the remaining contestants. Chet struggles with Gary's offer. |
| 9 | 29 | Codependence | 2018-04-23 | 60 | Rachel helps Serena navigate the home stretch and narrow the suitors down to two at Chet's lifetime achievement gala. However, clashing opinions cause a public fight and Quinn's plan to take down Gary takes a turn. |
| 10 | 30 | Commitment | 2018-04-23 | 60 | A life-changing offer from Serena and a shocking discovery about Dr. Simon drive Rachel to strongly question her future at Everlasting. Chet makes an astonishing confession while Quinn takes one final swing at Gary. |
Season 4
| Episode No. | No. Overall | Title | Airdate | Runtime | Summary |
| --- | --- | --- | --- | --- | --- |
| 1 | 31 | All In | 2018-07-16 | 60 | Quinn returns from vacation just in time for the start of 'Everlasting All Stars', featuring winners and losers from previous seasons. Rachel, having reinvented herself, is determined to make this season memorable. |
| 2 | 32 | Double Down | 2018-07-16 | 60 | Rachel continues in her pursuit of a "ring," flirting with each of the contestants and going so far as to sleep with one. She and new producer Tommy work to keep their perfectly planned season from being destroyed by a panicked Quinn. |
| 3 | 33 | Wild Card | 2018-07-16 | 60 | The first episode of "Passport to Dance" premieres as Everlasting contestants compete to be a guest judge. Alexi, sick of Jay's condescension, acts out on live TV, causing havoc. Quinn and Chet deal with shocking news. |
| 4 | 34 | Cold Call | 2018-07-16 | 60 | Quinn deals with the news of her "geriatric pregnancy" and August's knowledge of the pregnancy. Chet plans his dream wedding and thinks of their child while Rachel and Jay try to save Passport to Dance, harming Alexi in the process. |
| 5 | 35 | No Limit | 2018-07-16 | 60 | Quinn's maternal instinct is tested when Chet brings his son to work. The well-being of contestants, their producers, and the show is put at stake as Rachel takes things too far on the set of Everlasting. |
| 6 | 36 | Tilt | 2018-07-16 | 60 | The Everlasting crew deals with the consequences of the previous episode. Rachel and Quinn double cross each other when the network gets involved. The contestants start to question the lies that Rachel has been telling. |
| 7 | 37 | Bluff | 2018-07-16 | 60 | Rachel and Quinn go head to head as the betrayals pile up and the contestants become fed up. |
| 8 | 38 | Sudden Death | 2018-07-16 | 60 | Rachel begins to question her decisions leading up to the finale. Quinn must decide whether to intervene and save the Everlasting finale. |
Series Cast
| | | | |
| --- | --- | --- | --- |
| | Brennan Elliott | as Graham | |
| | Genevieve Buechner | as Madison | |
| | Jeffrey Bowyer-Chapman | as Jay | |
| | Craig Bierko | as Chet Wilton | |
| | Constance Zimmer | as Quinn King | |
| | Shiri Appleby | as Rachel Goldberg | |
| | Josh Kelly | as Jeremy Carver | |
| | Monica Barbaro | as Yael | |
| | B.J. Britt | as Darius Beck | |
| | Kim Matula | as Tiffany | |
| | Meagan Tandy | as Chantal | |
| | Caitlin Fitzgerald | as Serena | |
| | Bart Edwards | as Jasper Hunt | |
| | Alex Hernandez | as Owen Boyd | |
| | Michael Rady | as Coleman | |
| | Adam Demos | as August Walker | |
| | Gentry White | as Romeo | |
| | Denée Benton | as Ruby | |
| | Алексей Воробьёв | as Alexi Petrov | |
| | Freddie Stroma | as Adam Cromwell | |
| | Ashley Scott | as Mary Newhouse | |
| | Johanna Braddy | as Anna Martin | |
| | Nathalie Kelley | as Grace | |
| | Breeda Wool | as Faith | |
| | Aline Elasmar | as Shia | |
Series Crew
| | Position | Name |
| --- | --- | --- |
| | Creator | Marti Noxon |
| | Executive Producer | Marti Noxon |
| | Executive Producer | Bill Davenport |
| | Creator | Sarah Gertrude Shapiro |
| | Executive Producer | Sally Desipio |
Related News
TVMaze