Unique Sweets is an insider's peek into innovative eateries across America that are creating the most unique and exciting desserts today. These sweet spots cover the gamut: restaurants with revolutionary pastry chefs; candy shops inventing eye-popping confections; chocolate boutiques with wild artisanal flavors; and bakeries producing one-of-a-kind pastries, cakes and cookies in the middle of the night. Wherever there are gooey, crunchy, sticky and sweet treats that you won't find anywhere else, Unique Sweets will take you there.
Series Overview
Rating
imDb Rating: 8.4 (41 Votes)
Metascore: N/A
Plot
Visits to eateries that create unusual desserts.
Details
Rated: N/A
Released: 24 Apr 2011
Runtime: 30 min
Genre: N/A
Director: N/A
Writer: N/A
Actors: Zac Young, Paulette Goto, Georgia Hardstark, Alie Ward
Language: English
Country: USA
Awards: N/A
Total Seasons: 7
Previous Episode
Sweet Treats In NYC
Episode 7x16; Feb 12, 2017
Sweets by Chloe is a vegan bakeshop creating giant cookies and fudge cakes; Daly Pie in Brooklyn Heights has a pie loaded with peanut butter, chocolate hazelnut and potato chips; Brigadeiro Bakery has chocolate truffle-like confections.
Previous Episodes 7x16: Sweet Treats In NYC 7x15: Sweet Spins In Austin 7x14: Desert Desserts 7x13: Sweet Imagination 7x12: Seattle Sweets 2 7x11: Desert Desserts 7x9: Luscious Layers 7x8: Sweets All Day Long 7x7: Socal Sweets

View All Episodes
Recent News
20 Easy Smoothie Recipes for Weight Loss
I'm sure you've heard of a million different smoothie recipes for weight loss, right? Let's be honest…they are quick, easy, flavorful, filling, and so delicious! On top of that, you can easily adjust smoothies to meet your macros. Plus, they can make incredib…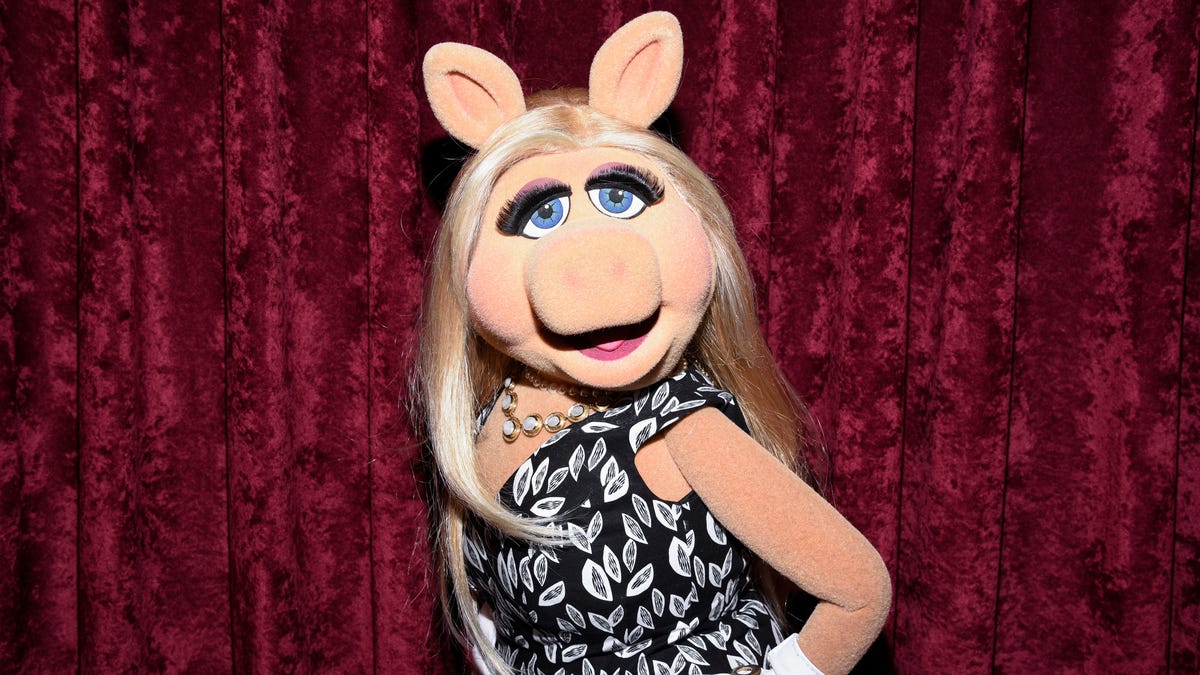 via NewsAPI
View More Related News
Skip to:
Season 1
| Episode No. | No. Overall | Title | Airdate | Runtime | Summary |
| --- | --- | --- | --- | --- | --- |
| 1 | 1 | Pies | 2011-04-24 | 30 | Pies are anything but humble in the hands of these innovative bakers. Whether it's a Seattle shop that imagines pies on sticks or in jars, a San Francisco baker who likes his pies on the spicy side, or pies both deliciously peculiar and uniquely down-home coming from New York City, the pie has arrived. |
| 2 | 2 | Breakfast Sweets | 2011-05-01 | 30 | Of bakeries and brunches from the Pacific Northwest to New York City, we've found the best reasons to roll out of bed in the morning. Think outside the toaster and try a warm slice of brioche sweetened with almond paste and homemade almond syrup, a hand-forged donut, a towering stack of peanut-butter filled chocolate waffles, or a coffee cake made just for you (with a single-drip artisan coffee brew to match). |
| 3 | 3 | Cakes | 2011-05-08 | 30 | We're returning the favor and celebrating cakes in every form, flavor and size. Take a slice of inspired, traditional French cakes from New York City, over-the-top masterpieces from a San Francisco mainstay, Seattle's best delicate and exotic coffee cakes or out-of-the-box cupcakes. Cakes never deserved their pedestal more. |
| 4 | 4 | Updated Classics | 2011-05-15 | 30 | Trigger your fondest food memories with flavors you never remembered in our favorite picks for revisited retro and nostalgic desserts. Indulge in caramel corn in San Francisco, a Meyer Lemon Shaker Pie, the creamiest of cheesecakes to have all to yourself, or a slice of birthday cake unlike any mother ever made. |
| 5 | 5 | Cookies | 2011-05-22 | 30 | Craving cookies that are too cool for your childhood cookie jar? Nibble on a crumbly, oat-flecked peanut butter sandwich cookie in New York, a psychedelic sugar cookie from Brooklyn, a serious chocolate chip cookie with cocoa nibs in San Francisco, or a wacky snickerdoodle "cookie pizza" from Chicago. |
| 6 | 6 | Childhood Favorites | 2011-05-29 | 30 | We found the top spots from Seattle to New York to keep the kid in you hopped up on sweets. Boxed supermarket desserts take on a grown-up twist with flavors like black sesame or passion fruit, as do the freshest of fruit pops, in two boutique shops in New York. For a more innocent indulgence, try sprinkle-scattered hummingbird cupcakes in Seattle or caramel apples dipped in cookie crumbs in Chicago. |
| 7 | 7 | Sweet & Savory | 2011-06-19 | 30 | Forget bacon and chocolate: we found the spots for sweet-and-savory desserts that are new to the menu. Between sweetened tofu, donuts that raid the savory spice cabinet, roasted red pepper gelato and a cupcake that's fit for dinner, you'll never look at dessert the same way again. |
| 8 | 8 | Small Bites | 2011-06-26 | 30 | Need a nibble of something sweet? Take a bite of sticky, stacked baklava and creative candies from Brooklyn and Queens, N.Y., or a tiny taste of decadence with twisted French classics in Chicago or upscale Farmer's Market fare in San Francisco. These treats may be tiny, but are huge on flavor. |
| 9 | 9 | Chocolate | 2011-07-03 | 30 | If a love for chocolate can be described as a religion, we have found the ultimate places of worship that claim devotion to little else. Atop the shrine to this beloved ingredient sits a collection of playful chocolate confections, a chocolate-doused brownie sundae, a molten chocolate tart unlike any you've ever seen and a chocolate cake that's known as the best in the world. |
| 10 | 10 | Ooey Gooey | 2011-07-10 | 30 | Whether to swipe the sticky sugar from your hands or to catch a drip on your lip, these ooey gooey desserts require a napkin or two to conquer. Dive into the stickiest of sticky buns, a coconut cake soaked with syrup, a fried apple pie dipped in spiced caramel and a sundae that's dripping with two different sauces. Take our advice and save your fingers: grab a spoon. |
| 11 | 11 | Southern | 2011-07-17 | 30 | Your grandmother might learn a new trick or two from these Southern-inspired sweet spots. Between New York and Miami with a stop in the deep South, we were charmed by a ladylike Lady Baltimore cake, a staunchly Southern restaurant that reinvents regional classic desserts, the cutest pies with surprising fillings and heavenly layer cakes. |
| 12 | 12 | Exotic | 2011-07-24 | 30 | Travel to distant lands from the comfort of a pastry box. Old culinary traditions are made new again at a few of our favorite bakeries, where sweets cross cultural lines and are made personal. Traditions from France and Japan collide at a New York City bakery, a family bakery in Miami brings us South American treats and two Boston shops bring us to Turkey, Morocco and beyond, from adventurous American bakers. |
| 13 | 13 | Fruit | 2011-07-31 | 30 | A fruit is made almost sinful again with some of the most decadent, exotic and chic desserts around. Pick an in-season fruit galette or chic tart, a dessert with a tropical fruit you're unlikely to have seen before and fresh fruit popsicles with a cool twist. |
Season 2
| Episode No. | No. Overall | Title | Airdate | Runtime | Summary |
| --- | --- | --- | --- | --- | --- |
| 1 | 14 | Doughnuts | 2011-12-18 | 30 | |
| 2 | 15 | L.A. Decadence | 2011-12-25 | 30 | The most unique sweet sports in L.A. |
| 3 | 16 | Cravings | 2012-02-05 | 30 | |
| 4 | 17 | Sweet Sandwiches | 2012-02-12 | 30 | |
| 5 | 18 | Classic Twists | 2012-02-19 | 30 | |
| 6 | 19 | After School Favorites | 2012-02-26 | 30 | After school favorites that break all of the traditional rules and win. |
| 7 | 20 | Breakfast Pastries | 2012-04-01 | 30 | |
| 8 | 21 | Italian | 2012-04-08 | 30 | |
| 9 | 22 | Brunch | 2012-04-15 | 30 | Hotspots that take a sweet brunch very seriously and turn it into something utterly unique. |
| 10 | 23 | Then and Now | 2012-04-22 | 30 | |
| 11 | 24 | Frozen Treats | 2012-04-29 | 30 | |
| 12 | 25 | Neighborhood Gems | 2012-05-06 | 30 | |
| 13 | 26 | Sweet and Sticky | 2012-05-13 | 30 | |
Season 3
| Episode No. | No. Overall | Title | Airdate | Runtime | Summary |
| --- | --- | --- | --- | --- | --- |
| 1 | 27 | Brooklyn | 2012-10-14 | 30 | |
| 2 | 28 | Kids' Treats | 2012-10-21 | 30 | Gooey, crunchy and sticky treats for kids. |
| 3 | 29 | Coffee Break | 2012-10-28 | 30 | Sweets to have with morning coffee. |
| 4 | 30 | Chicago Sweet Spots | 2012-11-04 | 30 | |
| 5 | 31 | Sweet Americana | 2012-11-11 | 30 | |
| 6 | 32 | Modern Comforts | 2012-11-18 | 30 | Retro sweet treats; French and Vietnamese flavors and traditions. |
| 7 | 33 | Austin Hangouts | 2012-12-30 | 30 | |
| 8 | 34 | Wild West Sweets | 2013-01-13 | 30 | |
| 9 | 35 | Sweet Peanut | 2013-01-06 | 30 | |
| 10 | 36 | Global Sweets | 2013-01-20 | 30 | |
| 11 | 37 | Rise & Shine | 2013-02-10 | 30 | |
| 12 | 38 | Sweet Crafters | 2013-02-03 | 30 | Artisanal chocolates and brittles with a Southern twist; popsicles and frozen desserts on a stick; ice cream sandwiches |
| 13 | 39 | Something Old, Something New | 2013-02-24 | 30 | Madeover marshmallows; pie bars and decadent layered cakes. |
Season 4
| Episode No. | No. Overall | Title | Airdate | Runtime | Summary |
| --- | --- | --- | --- | --- | --- |
| 1 | 40 | Sweet Mash-Ups | 2013-11-17 | 30 | |
| 2 | 41 | Big Apple Breakfast | 2013-11-24 | 30 | |
| 3 | 42 | San Fran Sweet Treats | 2013-12-01 | 30 | |
| 4 | 43 | Portland Sweets | 2013-12-08 | 30 | |
| 5 | 44 | Grown-Up Goodies | 2013-12-15 | 30 | |
| 6 | 45 | Crazy Delicious Doughnuts | 2013-12-22 | 30 | |
| 7 | 46 | Seattle Sweets | 2014-01-19 | 30 | |
| 8 | 47 | Southern Sweets Atlanta | 2014-01-26 | 30 | |
| 9 | 48 | European Sweets | 2014-02-02 | 30 | |
| 10 | 49 | Sweets Reinvention | 2014-02-09 | 30 | A gourmet spin on the crispy rice treat in New York City; unique, developed flavors in ice pop form in Atlanta; ice cream and dessert beers in Seattle. |
| 11 | 50 | Capital Cravings | 2014-02-16 | 30 | |
| 12 | 51 | Toronto Sweets | 2014-02-23 | 30 | |
| 13 | 52 | Cool Cookie Sandwiches | 2014-03-02 | 30 | |
Season 5
| Episode No. | No. Overall | Title | Airdate | Runtime | Summary |
| --- | --- | --- | --- | --- | --- |
| 1 | 53 | Austin Sweet Freeze | 2014-10-12 | 30 | Delicious options in Austin to keep you cool; a special sundae at Cow Tipping Creamery; authentic Italian gelato at Dolce Neve; vegan ice cream at Sweet Ritual. |
| 2 | 54 | Sweet Mornings in Sunny L.A. | 2014-10-19 | 30 | Visiting sweet places to start the day in Los Angeles; artisanal doughnuts fried fresh all day long; decadent stuffed French toast; Koreatown buns. |
| 3 | 55 | Old is New Again | 2014-10-26 | 30 | Updating classic desserts; vegan cupcakes in Austin, Texas; resurrecting vintage cake recipes in Los Angeles. |
| 4 | 56 | Cute and Sweet | 2014-11-02 | 30 | Cake Monkey Bakery in Los Angeles; Tiny Pies in Austin, Texas; Canele by Celine. |
| 5 | 57 | Excellent European Sweets | 2014-11-09 | 30 | |
| 6 | 58 | Chicago's Coolest Doughnuts | 2014-11-16 | 30 | |
| 7 | 59 | Colorado Sweets | 2014-11-23 | 30 | |
| 8 | 60 | Savory Sweets | 2014-11-30 | 30 | |
| 9 | 61 | Ice Cream Nation | 2014-12-07 | 30 | |
| 10 | 62 | Awesome Asheville Sweets | 2014-12-14 | 30 | |
| 11 | 63 | Boston Sweets | 2014-12-21 | 30 | |
| 12 | 64 | Chocolate | 2015-01-04 | 30 | |
| 13 | 65 | Sweet Tour of Queens | 2015-01-11 | 30 | Rudy's Bakery and Cafe puts its own spin on classics like German chocolate cake; La Nueva bakery serves signature Uruguayan sandwich cookies; Norma's comes up with creations like the Frankencrispie: part brownie, part cookie and part cereal bar. |
| 14 | 66 | Ice Cream Dreams | 2015-04-20 | 30 | |
Season 6
| Episode No. | No. Overall | Title | Airdate | Runtime | Summary |
| --- | --- | --- | --- | --- | --- |
| 1 | 67 | Surf, Sun and Sweets | 2015-10-11 | 30 | Hawaii is more than just pristine beaches: it's also home to some incredible sweet treats. Lee Anne Wong serves sweet brunch specialties at Koko Head Cafe, while Via Gelato blends Hawaiian flavors with Italian techniques to make innovative frozen sweets. And renowned Vietnamese restaurant The Pig and the Lady serves out-of-the-box creations at their dessert bar. |
| 2 | 68 | Donuts for Days | 2015-10-18 | 30 | Anyway you fry it, America loves donuts, and these three shops are a cut above the rest. There are vegan delights at Donut Friend in Los Angeles, with everything from berries and mint to donut sandwiches; at Underwest Donuts in New York, they prove you can have your Halva Tahini donut and eat it too; In Honolulu, Champion Malasadas serve up Portuguese-style donuts fried to order and covered in sugar. |
| 3 | 69 | Deep Freeze | 2015-10-25 | 30 | These frozen treats go far beyond vanilla, chocolate and strawberry scoots. In Honolulu, Shimazu Store pushes the boundaries of shave ice, a uniquely Hawaiian treat. In New York, Ice and Vice uses unconventional ingredients to create edgy desserts for adult palates. In Burbank, Calif., Quenelle is changing the rules of the frozen-treat game, with creations including ice cream sandwiches with fresh, hot, funnel cakes. |
| 4 | 70 | L.A. Sweets | 2015-11-01 | 30 | We've got the fried, the frozen, and the fabulous! It's a tour of the sweetest spots in Los Angeles. At Republique, French pastries are expertly crafted, and totally addictive. The Pistachio Raspberry Kouign Amann is like California summer wrapped in a buttery and oh so flaky dough. And you'll love unwrapping the Cherry Pistachio Braid layer by sugary layer until you reach the sweet creamy filling inside. At Churro Borough, Mexican flavors add something extra special to their unique frozen treats. Their version of an ice cream sandwich pairs artisanal ice cream with two warm, flaky deep fried pastry disks. Then we check out the unique cloud cakes at Bo Nuage. Each cake has layers of crunchy meringue and creamy whipped topping and is coated in cake crumbs, nuts or chocolate curls. They are light as air! |
| 5 | 71 | Game Changers | 2015-11-08 | 30 | Every so often a restaurant shakes up the world of sweets. In this episode we visit three of NYC's game changers, putting a new spin on old favorites. At Dominique Ansel Kitchen time is the secret ingredient: desserts are made to order instead of ahead of time. So the classic French pastry mille-feuille is freshly piped with thick, luscious pastry cream, and the Yuzu Lemon Tart is filled to the brim with freshly-blended citrusy yuzu-lemon curd. At Good Batch, a passion for cookies has evolved into groundbreaking ice cream sandwiches, like the deconstructed candy bar called the Macaroon Ice Cream Sandwich: creamy vanilla ice cream sandwiched between coconut almond macaroons and layered with chocolate caramel and almonds. And the frozen desserts at Snow Days make childhood dreams come true: feathery shavings of flavored frozen creams in inventive flavor combinations, such as the Yeti Food: blueberry and chocolate sandwich-cookie flavored shaved cream topped with ripe bananas, crushed waffle cones and blueberry puree. |
| 6 | 72 | Low Country Love | 2015-11-15 | 30 | If you are looking for some Low Country Love in the form of a sweet treat, look no further than Charleston, South Carolina. At Callie's Hot Little Biscuit, they are baking up, over the top, warm doughy rounds like the Cinnamon Biscuit, that is slathered with cinnamon butter and topped with three different kinds of sugar and the Blueberry Biscuit that's served with a big dollop of buttercream and sugared blueberries. At Brown's Court Bakery, they push the boundaries of baked goods with items like their Peanut Butter and Sriracha Croissant and their Caramelita Bar which is part blondie, part brownie and part cookie. And good things come in small packages at Sweet Lulu's Bakery on Wheels, where you can order Coconut Cake in a Jar or even, Wonder Chick, a small, sweet and salty chocolate cake topped with peanut butter buttercream. |
| 7 | 73 | Sweet Tart | 2015-11-22 | 30 | Blueberry donuts and sweet potato ginger glazed donuts from Holy Donut; a kolache pastry with three kinds of berries and orange rolls from Kolache; carrot cake pancakes and fried chicken and waffle sandwiches at Dixie Supply Bakery and Cafe. |
| 8 | 74 | Sweet Pick Me Up | 2015-11-29 | 30 | |
| 9 | 75 | Maine Squeeze Sweets | 2015-12-06 | 30 | |
| 10 | 76 | Sweet Bay Area Bites | 2015-12-13 | 30 | Discovering unique sweets in the San Francisco Bay area; why people are raving about the pies at Pietisserie in Oakland; a ruby red beet pie that brims with roasted beets, mashed and mixed into a creamy sweet filling. |
| 11 | 77 | Nod To Nostalgia | 2015-12-20 | 30 | |
| 12 | 78 | Sweetlandia | 2015-12-27 | 30 | |
| 13 | 79 | Sweet Bite of the Big Apple | 2016-01-03 | 30 | We're in New York City, discovering the places that are serving up the most unique sweet treats from around the world. In Red Hook, Brooklyn, check out La Newyorkina. At this Mexican sweet shop, they specialize in paletas, which are ice pops made with fresh fruit. Try the the milk-based Fresa Fields Forever, which has whole chunks of ripe, sugary strawberries and pieces of buttery cookies. Or slurp the Chamoyada: a sweet, tart, spicy, yet surprisingly addictive answer to the snow cone. On the Lower East Side we sample Thai street sweets at Juicy Spot Cafe. Here, they make ice cream to order on a special cold plate, curl it into thin rolls, and finish it with a variety of unique toppings. With flavors like green tea, and toppings like grass jelly and dragon fruit, these are sundae's with exotic flavors and textures that will keep your taste buds intrigued and happy . At Mocu-Mocu in Hell's Kitchen, they make a Japanese street sweet called Obanyaki. These are stuffed pancakes that are made to order in a special cast-iron mold. The Apple Compote and Custard Cream Obanyaki tastes like a warm slice of apple pie a la mode: a sweet, tart, and creamy filling surrounded by a warmly-spiced, hand-held pancake that's crispy on the outside. |
| 14 | 80 | Morning Munchies | 2016-01-10 | 30 | We're going on an ocean-hopping journey from Hawaii to the mainland for some magnificent morning munchies. We start with sweet unique ways to add fruits and veggies to your morning meal with a tropical Breakfast Bruschetta, Blue Corn Zucchini Bread, and a Strawberry Mint Hand Pie that will have you practically jumping out of bed. Next, a dizzying array of donuts from Glazed, Chocolate Malasadas, Apple Fritters and a Donut Cake! If you're wanting something a little lighter, cozy up to some Cinnamon Sugar Pie Crisps or a multigrain Muesli Toast with nuts, berries, honey and green-tea custard. Rise and Shine...It's Unique Sweets!!! |
| 15 | 81 | Next Level Sweets | 2016-01-17 | 30 | Everyone loves familiar treats like cakes, cookies and ice cream, but some chefs are pushing the envelope with "next level" sweets. We sample nine of these cutting-edge creations, including the Coconut Cremeaux at The Pig and The Lady in Honolulu: an edible fantasy landscape with creamy chocolate mountains, "rocky" earth of candied sesame, and a forest of blackberries and nasturtium leaves. In New York City the creator of the world-famous Cronut is upping his game with a restaurant where desserts are made to order, like the Whole Vanilla Bean Ice Cream. And Charleston's Sweet Lulu's Bakery on Wheels puts a new spin on classic Southern comfort with its updated cakes made in travel-friendly glass jars, including the Raspberry Ice Box Cake. |
Season 7
| Episode No. | No. Overall | Title | Airdate | Runtime | Summary |
| --- | --- | --- | --- | --- | --- |
| 1 | 82 | Socal Cool | 2016-11-13 | 30 | |
| 2 | 83 | Sweet Twists on American Classics | 2016-11-13 | 30 | |
| 3 | 84 | Miami Sweets | 2016-11-27 | 30 | |
| 4 | 85 | Sugar High | 2016-12-04 | 30 | It's time for the ultimate sugar high. In Miami, Brain Freeze Nitrogen Ice Cream Lab is concocting delicious creations, and offering a mad scientist challenge to eat 30 scoops of ice cream in 30 minutes. At Spot Dessert Bar in New York City, imaginations run wild with their Asian-inspired plated desserts, including a riff on the classic chocolate lava cake featuring an explosion of creamy green tea. And in Southern California, Afters Ice Cream delivers two desserts in one with their donut ice cream sandwiches! |
| 5 | 86 | Shocking Sweets | 2016-12-11 | 30 | We're searching high and low for New York City's most shocking sweets! In Astoria, Queens, an underground doughnut spot called Donut Diva is frying up outrageous cake doughnut creations that will make your jaw drop. At Eggloo in Manhattan's Chinatown, ice cream is generously piled in soft, puffy cones and customers get as many colorful toppings as they want. And Do, Cookie Dough Confections in Murray Hill is breaking all the rules by dishing out ready-to-eat raw cookie dough in a cup. |
| 6 | 87 | Tasty Texas Treats | 2016-12-18 | 30 | |
| 7 | 88 | Socal Sweets | 2016-11-20 | 30 | |
| 8 | 89 | Sweets All Day Long | 2017-01-01 | 30 | At the Wandering Goose in Seattle, they push the boundaries with treats like chocolate chip cookies with toffee and crispy chicken skin; Stir Crazy Baked Goods in Fort Worth, Texas, offers up an assortment of cookies, pies, scones and even quiches. |
| 9 | 90 | Luscious Layers | 2017-01-08 | 30 | Three unique sweet spots deliver layers of incredible flavors and textures; Union Fare Bakery in New York City is creating flavors like red velvet and birthday cake; Slab Sandwiches and Pie in Seattle creates pies in unique shapes and flavors. |
| 11 | 91 | Desert Desserts | 2017-01-29 | 30 | |
| 12 | 92 | Seattle Sweets 2 | 2017-01-15 | 30 | |
| 13 | 93 | Sweet Imagination | 2017-01-22 | 30 | |
| 14 | 94 | Desert Desserts | 2017-01-29 | 30 | |
| 15 | 95 | Sweet Spins In Austin | 2017-02-05 | 30 | |
| 16 | 96 | Sweet Treats In NYC | 2017-02-12 | 30 | Sweets by Chloe is a vegan bakeshop creating giant cookies and fudge cakes; Daly Pie in Brooklyn Heights has a pie loaded with peanut butter, chocolate hazelnut and potato chips; Brigadeiro Bakery has chocolate truffle-like confections. |
Related News
TVMaze