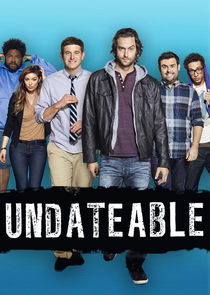 Undateable is a comedy series about a group of friends who are this close to finding a relationship - they just need a little help.
Whether it's due to a lack of style, the wrong job or even just a bad haircut, everyone goes through a time in their lives when they're undateable. Most of us eventually grow out of it, but some people need a little more help than others. Enter Danny Burton Confident, attractive and impervious to outside opinions, 29-year-old Danny - who may be in a state of arrested development himself - decides to help out his new roommate, Justin Kearney the owner of an unsuccessful bar and a chronic overthinker, and Justin's group of oddball friends - Shelly, Burski and Brett Danny introduces the gang to his recently divorced older sister, Leslie who immediately bonds with this group of guys, as she feels a little stuck in her own life as well. The gang spends most of their time at Justin's bar, helping solve each other's respective problems over beers, and while they love to give each other a hard time, they always have each other's back.
Series Overview
Rating
imDb Rating: 7.3 (8,003 Votes)
Metascore: N/A
Plot
A womanizer helps his sister, a bar owning roomie and his 3 friends with well needed dating advice.
Details
Rated: TV-14
Released: 29 May 2014
Runtime: 22 min
Genre: Comedy
Director: N/A
Writer: Adam Sztykiel
Actors: Chris D'Elia, Brent Morin, Bianca Kajlich, Ron Funches
Language: English
Country: USA
Awards: 1 nomination.
Total Seasons: 3
Previous Episode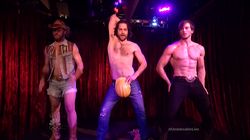 The Backstreet Boys Walk Into a Bar (2)
Episode 3x12; Jan 29, 2016
Justin asks Candace an important question with the help of the Backstreet Boys, but not even the best boy band of the '90s can keep Danny from feeling lonely.
Previous Episodes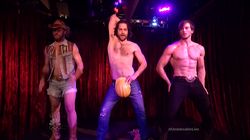 3x12: The Backstreet Boys Walk Into a Bar (2)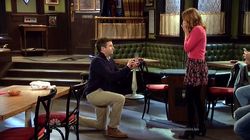 3x11: The Backstreet Boys Walk Into a Bar (1)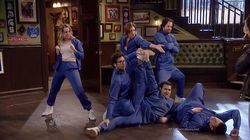 3x10: Danny's Boyz Walk Into A Bar


3x9: A New Year's Resolution Walks Into a Bar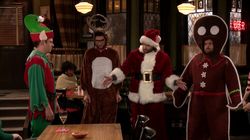 3x8: A Box of Puppies Walks Into a Bar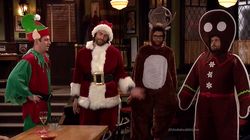 3x7: A Bachelorette Party Walks into a Bar


3x6: An Origin Story Walks Into a Bar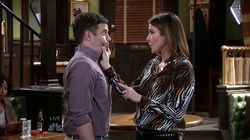 3x5: A Puppet Walks into a Bar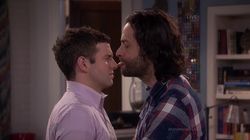 3x4: Halloween Walks into a Bar

View All Episodes
Cast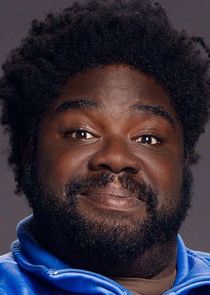 Ron Funches as Shelly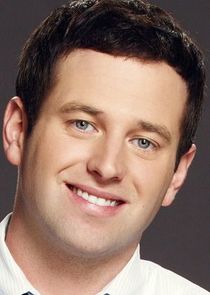 Brent Morin as Justin Kearney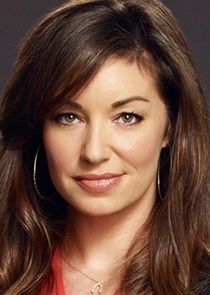 Bianca Kajlich as Leslie Burton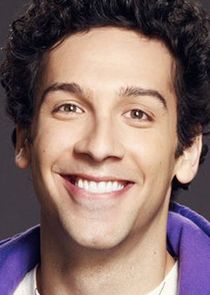 Rick Glassman as Burski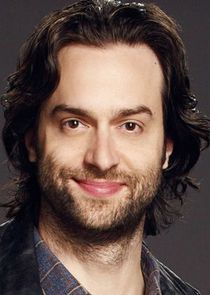 Chris D'Elia as Danny Burton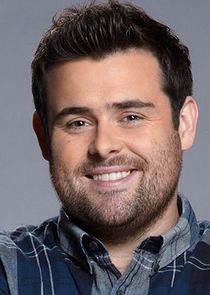 David Fynn as Brett
View Full Cast
Recent News
6 Ways To Look Good In Corduroy
Seventies fabrics have shaken off their stuffy image to make a comeback in practically every part of your wardrobe. Here's how to wear corduroy in 6 modern and stylish ways.
via NewsAPI
View More Related News
Skip to:
Season 1
| Episode No. | No. Overall | Title | Airdate | Runtime | Summary |
| --- | --- | --- | --- | --- | --- |
| 1 | 1 | Pilot | 2014-05-29 | 30 | When confident slacker Danny Burton takes Justin on as a roommate, Danny unwittingly inherits Justin's group of romantically challenged friends. Seeing himself as the ultimate player, Danny decides to teach them everything he knows about "the game of love." |
| 2 | 2 | Pants Buddies | 2014-05-29 | 30 | When Danny sends Nicki a message on Justin's behalf, it forces Justin out of his comfort zone and into action. Meanwhile, the group questions Danny's role with Justin and in the group. |
| 3 | 3 | Three's a Crowd | 2014-06-05 | 30 | Justin and Danny's relationship is put to the test when Nicki reveals she has feelings for Danny. Elsewhere, Leslie insults Detroit not realizing how deeply it would affect Shelly. |
| 4 | 4 | The Switch | 2014-06-05 | 30 | Danny discovers that he's "in like" with a girl, Sabrina, for the first time. To guide Danny, Justin, having had success with Nicki, turns cocky and tries to give him advice on how to act. Meanwhile, Brett and the gang mess with Justin so he becomes more comfortable with Brett's sexuality. |
| 5 | 5 | My Hero is Me | 2014-06-12 | 30 | Justin expresses his feelings for Nicki but doesn't get the reaction he expected. Danny tries to help but realizes his advice is wrong. Meanwhile, things get awkward between Burski and Leslie. |
| 6 | 6 | Leader of the Pack | 2014-06-12 | 30 | Danny thinks Brett is ready to ask a guy out and convinces him to do so against Justin's better judgment. Meanwhile, Leslie and Sabrina give Justin tips on how to be romantic. |
| 7 | 7 | The Move | 2014-06-19 | 30 | When Justin's (Brent Morin) girlfriend, Nicki, suddenly spices up their sex life, an insecure Justin seeks help from Danny, who teaches him something that will raise his game. |
| 8 | 8 | The Julius Effect | 2014-06-19 | 30 | When Leslie's ex-husband makes an impromptu visit, Danny has to make a tough decision regarding family and friendships. Meanwhile, after a nightmare, Shelly vows to visit Danny in his dreams. |
| 9 | 9 | Low Hanging Fruit | 2014-06-26 | 30 | Justin pushes Danny's relationship to a new level, causing Danny to react in a destructive yet predictable way. Meanwhile, Brett needs help figuring out a name for his man parts. |
| 10 | 10 | Daddy Issues | 2014-06-26 | 30 | Justin's dad is in town and Danny gets involved in their complicated relationship, only to make things worse. Elsewhere, Sabrina and Shelly make a bet with hilarious punishments. |
| 11 | 11 | Let There Be Light | 2014-07-03 | 30 | Danny and Justin disagree on how to deal with an annoying neighbor. Meanwhile, the guys make jokes at Danny's expense to get on Sabrina's good side, but Danny surprises all of them with his reaction. |
| 12 | 12 | Danny's Boys | 2014-07-03 | 30 | The guys pool their money to help Justin pay off his loans for the bar, but overstep their boundaries when they start to make business decisions without his consent. Meanwhile, Shelly and Brett secretly ditch Burski to pick up dates and Leslie accidently blows their cover. |
| 13 | 13 | Go for Gary | 2014-07-03 | 30 | Danny and Justin compete for a girl's attention and the outcome is shocking. Meanwhile, the guys check their "Lulu" scores and Burski uses the app in his favor. |
Season 2
| Episode No. | No. Overall | Title | Airdate | Runtime | Summary |
| --- | --- | --- | --- | --- | --- |
| 1 | 14 | A Japanese Businessman Walks Into a Bar | 2015-03-17 | 30 | Danny convinces Justin to have a one night stand, but when he can't end it quickly, the gang has a "trial" to decide who is a bigger jerk: Justin or Danny. At the bar, Justin hires a new bartender, Candace, who isn't quite getting the hang of her new job. Meanwhile, Leslie thinks a gym is using a suggestive picture of her to their advantage, and the guys decide to take matters into their own hands. |
| 2 | 15 | Candace's Boyfriend Walks into a Bar | 2015-03-24 | 30 | The gang meets Candace's boyfriend only to learn that he is a total jerk. Despite Danny's objections everyone feels they need to convince her that she can do better. Meanwhile, Brett takes kissing lessons from Shelly. |
| 3 | 16 | An Imaginary Torch Walks into a Bar | 2015-03-31 | 30 | When Justin calls Danny a loser, Danny is motivated to make a career move to prove him wrong. Meanwhile, Leslie persuades Justin to be tough with Danny. Back at the bar, Candace tries to help Shelly deal with being just a booty-call and never the boyfriend. |
| 4 | 17 | A Stray Dog Walks Into a Bar | 2015-04-14 | 30 | After dealing with their quirky neighbor (guest star Rory Scovel), Danny tells Justin that he is easily taken advantage of and soon reveals that he has been overcharging him for rent. Meanwhile, Brett teaches Candace how to lie so that she can keep a stray puppy she found outside of the bar. |
| 5 | 18 | A Priest Walks Into a Bar | 2015-04-21 | 30 | When Justin calls Danny a loser, Danny is motivated to make a career move to prove him wrong. Meanwhile, Leslie persuades Justin to be tough with Danny. Back at the bar, Candace tries to help Shelly deal with being just a booty-call and never the boyfriend. |
| 6 | 19 | A Sibling Rivalry Walks Into a Bar | 2015-04-28 | 30 | After Danny sets Leslie up on a horrible blind date, Justin steps up when she needs a date to a work event. To prove he is a good brother, Danny makes his case to accompany Leslie. Meanwhile, Shelly helps Burski get a cheap suit so he can impress Leslie. |
| 7 | 20 | A Live Show Walks Into a Bar | 2015-05-05 | 30 | When a music festival comes to Detroit, Danny and Justin both try to win over a beautiful backup singer (guest star Victoria Justice) they met in the bar. As Danny tries to give Justin the chance to get the girl, he can't help but compete for her attention. Meanwhile, the gang does their best to keep Candace from going back to her old boyfriend. Bianca Kajlich, Ron Funches, David Fynn and Rick Glassman. |
| 8 | 21 | A Live Show Walks Into a Bar part II | 2015-05-05 | 30 | Justin makes an embarrassing mistake in front of his new girlfriend's father. In Danny's efforts to try and help, he makes things even worse. Meanwhile, Candace tries to deal with her crush on Justin. |
| 9 | 22 | An Angry Judge Walks Into a Bar | 2015-05-12 | 30 | In order to get space from Justin, Candace tries to win a free house in a contest Leslie is running. The guys go to cheer her on, but Danny enters the contest when Candace's ex-boyfriend shows up. Meanwhile, Shelly convinces Brett that he should come out to his friends back in London via Skype so that he can truly be free. |
| 10 | 23 | Cop Number Four Walks Into a Bar | 2015-05-12 | 30 | Candace tries to win a free house in a contest run by Leslie; Shelly urges Brett to come out to his friends in London. |
Season 3
| Episode No. | No. Overall | Title | Airdate | Runtime | Summary |
| --- | --- | --- | --- | --- | --- |
| 1 | 24 | A Will They/Won't They Walks Into a Bar | 2015-10-09 | 60 | Danny decides to interfere as Justin and Candace are on the verge of making things official. Burski surprises everyone that when he announces he has a girlfriend. Meanwhile, Leslie decides it's time to change up her look. |
| 2 | 25 | A Rock And A Hard Place Walk Into A Bar | 2015-10-16 | 30 | Danny and Candace feud when Danny brings home a woman, and Justin is unwittingly thrust into the middle of their dispute. Appearing: the Irish rock band Kodaline. |
| 3 | 26 | A Truth Hug Walks into a Bar | 2015-10-23 | 30 | Danny blabs to Justin that Shelly needs a place to live, so Justin sets out to trick Shelly into moving in above the bar. |
| 4 | 27 | Halloween Walks into a Bar | 2015-10-30 | 30 | When Justin's overly romantic gestures drive Candace crazy, Danny tries to teach him how to take criticism. |
| 5 | 28 | A Puppet Walks into a Bar | 2015-11-06 | 30 | Mike decides to propose to Leslie with the help of the gang - and some puppets. |
| 6 | 29 | An Origin Story Walks Into a Bar | 2015-11-20 | 30 | Danny's deflowerer reclaims her dominance over him, prompting the gang to try to save him before he becomes fully whipped. |
| 7 | 30 | A Bachelorette Party Walks into a Bar | 2015-12-04 | 30 | Danny's into a sexy single mother, but her awesomeness causes Danny to lose his confidence. Whitney Cummings guest stars. |
| 8 | 31 | A Box of Puppies Walks Into a Bar | 2015-12-11 | 30 | Did Mo the Dog do the deed, putting Candace on the hook for puppy support? Whitney Cummings guest stars in a special Christmas episode. |
| 9 | 32 | A New Year's Resolution Walks Into a Bar | 2016-01-08 | 30 | After a shocking revelation from Charlotte, Danny is determined to prove he is a great lover. Meanwhile, Candace makes an attempt to spice up her relationship with Justin after taking some advice from Leslie. Elsewhere, the gang celebrates Shelly's weight loss. |
| 10 | 33 | Danny's Boyz Walk Into A Bar | 2016-01-15 | 30 | Brett's lucky sweater is taken and the only way to get it back is a good old-fashioned DANCE BATTLE! |
| 11 | 34 | The Backstreet Boys Walk Into a Bar (1) | 2016-01-29 | 30 | Justin asks Candace an important question with the help of the Backstreet Boys, but not even the best boy band of the '90s can keep Danny from feeling lonely. |
| 12 | 35 | The Backstreet Boys Walk Into a Bar (2) | 2016-01-29 | 30 | Justin asks Candace an important question with the help of the Backstreet Boys, but not even the best boy band of the '90s can keep Danny from feeling lonely. |
Series Cast
| | | | |
| --- | --- | --- | --- |
| | Ron Funches | as Shelly | |
| | Brent Morin | as Justin Kearney | |
| | Bianca Kajlich | as Leslie Burton | |
| | Rick Glassman | as Burski | |
| | Chris D'Elia | as Danny Burton | |
| | David Fynn | as Brett | |
| | Bridgit Mendler | as Candace | |
Series Crew
| | Position | Name |
| --- | --- | --- |
| | Creator | Adam Sztykiel |
| | Executive Producer | Adam Sztykiel |
| | Co-Executive Producer | Craig Doyle |
| | Producer | Mark J. Greenberg |
| | Executive Producer | Bill Lawrence |
| | Executive Producer | Jeff Ingold |
| | Executive Story Editor | Michael Hobert |
| | Co-Executive Producer | Randall Keenan Winston |
Related News
TVMaze