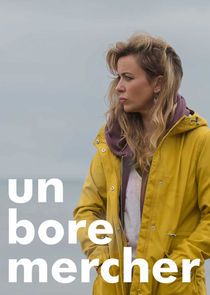 They live in an unassuming and quiet little town in Carmarthenshire. But it's not long before the characters realise the beautiful area, once a peaceful haven, is actually a melting pot of dark secrets.
Faith's life is transformed when her husband disappears suddenly one Wednesday morning. As she battles to discover the truth behind his disappearance, a host of secrets come to light and she begins to question whether she really knows her husband at all.
One Wednesday morning….everything changes
Series Overview
Rating
imDb Rating: 7.1 (2,811 Votes)
Metascore: N/A
Plot
Faith, a small-town Welsh lawyer, is forced to cut short her extended maternity leave when her husband and business partner, Evan, goes missing. As the truth of his actions surface, Faith must fight to protect her family and her sanity.
Details
Rated: Not Rated
Released: 13 Feb 2018
Runtime: 60 min
Genre: Drama, Mystery, Thriller
Director: N/A
Writer: Matthew Hall
Actors: Eve Myles, Bradley Freegard, Mark Lewis Jones, Aneirin Hughes
Language: English, Welsh
Country: UK
Awards: 3 wins & 4 nominations.
Total Seasons: 2
Previous Episode
Episode 6
Episode 2x6; Jun 16, 2019
Previous Episodes

2x6: Episode 6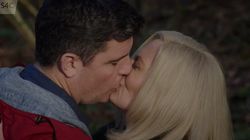 2x5: Episode 5


2x4: Episode 4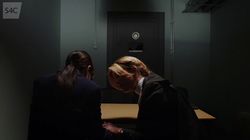 2x3: Episode 3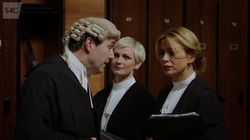 2x2: Episode 2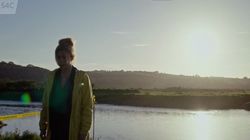 2x1: Episode 1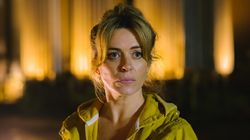 1x8: Episode 8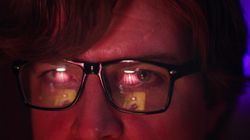 1x7: Episode 7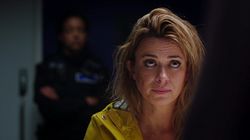 1x6: Episode 6

View All Episodes
Skip to:
Season 1
| Episode No. | No. Overall | Title | Airdate | Runtime | Summary |
| --- | --- | --- | --- | --- | --- |
| 1 | 1 | Episode 1 | 2017-11-05 | 60 | Lawyer, wife and mother Faith Howells is drawn into a mystery when her husband and business partner Evan disappears. He leaves for work but never arrives. His sudden absence strikes deep into the heart of his tiny Welsh community and forces Faith to come back from extended maternity leave to defend a hopeless vagrant on a shoplifting charges. As an increasingly desperate Faith searches for clues, she uncovers new revelations about Evan's private life and questions how well she really knows the man she loves. |
| 2 | 2 | Episode 2 | 2017-11-12 | 60 | Faith represents Steve Baldini, a reformed criminal who may know something about her husband's disappearance. Back at the office, Tom makes a troubling discovery in the company archives that he believes will upset Faith's trust of her husband. DI Susan Williams, a vindictive police officer who has crossed swords with Faith in the past, turns her attention towards Faith's recent behaviour. |
| 3 | 3 | Episode 3 | 2017-11-19 | 60 | Now in custody, Faith butts heads with DI Williams, who believes she may have more to do with Evan's disappearance than she is letting on. At the police station, Faith encounters Reverend Talbot, a family friend, and represents him on charges of misusing church funds. Tom enlists the help of his friend, Swansea detective DCI Parry, to look into his son's files, while Lisa tracks down a lead at a lap-dancing club Evan was seen frequenting. Troubled by the discovery of a DNA test kit in Evan's office, Faith confronts Marion and uncovers a dark family secret. |
| 4 | 4 | Episode 4 | 2017-11-26 | 60 | Fearing for her family's safety, Faith takes shelter in a hotel and meets with Steve, who tells her that Evan might have had links with a notorious family of drug dealers. As Faith looks into the lead, she is drawn deeper into Abercorran's sinister underbelly. Meanwhile, Bethan begins to feel the aftershocks of Marion's revelation. Dr Alpay proposes a deal to Cerys, and a disturbing discovery in the woods by Terry results in Williams building a case against Faith. |
| 5 | 5 | Episode 5 | 2017-12-03 | 60 | Shaken by the break-in at her home, Faith buries herself in work and takes on the case of an elderly farmer who is caught in a dispute with a ruthless landowner. Meanwhile, Steve's growing closeness to Faith begins to attract suspicions from Terry. Arthur receives a mysterious package, Dr Alpay names a price for information about Evan, and Faith receives a disturbing visit from Gael Reardon. |
| 6 | 6 | Episode 6 | 2017-12-10 | 60 | When Evan's car is found abandoned at the docks, Faith is dragged to the police station for an interrogation. When Steve attempts to help, he too finds himself caught in the firing line of the law. Meanwhile, an increasingly conflicted Tom uncovers terrible secrets about his son, Bethan's erratic behaviour puts a strain on her marriage to Terry, Faith prepares to do a secret deal with Dr Alpay, and DI Williams resorts to desperate tactics to break Faith. |
| 7 | 7 | Episode 7 | 2017-12-17 | 60 | Following the crash, Williams resorts to dirty tricks to shift the blame onto Faith. Meanwhile, Terry looks into Dr Alpay's background and finds an ally in DCI Parry, Steve risks returning to his criminal past to help Faith, and Delyth makes a shocking discovery in Evan's will. Faith and Cerys push for a court hearing to get the children back, but Faith finds herself lost and alone within her community. |
| 8 | 8 | Episode 8 | 2017-12-24 | 60 | With Williams now out of the way, Faith fights for her children in a heated court battle that risks tearing the Howells family apart. As the clock ticks on Faith's debt, Steve makes a desperate and deadly pact with his former employers to secure her freedom. Tom and Marion must face tough truths, and Faith finally learns the truth behind Evan's disappearance. |
Season 2
| Episode No. | No. Overall | Title | Airdate | Runtime | Summary |
| --- | --- | --- | --- | --- | --- |
| 1 | 9 | Episode 1 | 2019-05-12 | 60 | We return to the story of Faith Howells some 18 months after her husband Evan returned to Abecorran in time to see his wife in the arms of Steve Baldini. Evan has pulled Faith into a dark and dangerous world and she's still paying the price. |
| 2 | 10 | Episode 2 | 2019-05-19 | 60 | After Madlen sacks her lawyer, Faith, supported by Cerys, steps in and accepts her murder case, which leads to conflict with Tom. In prison, Evan receives good news from a mystery person, Steve still holds a candle for Faith, while the tense relationship between Faith and Gael Reardon catches DI Breeze's attention. |
| 3 | 11 | Episode 3 | 2019-05-26 | 60 | As the trial reaches its peak, Faith struggles to prevent Madlen from testifying. As the verdict approaches, the friendship between Faith and Cerys is pushed to the brink. Meanwhile DI Breeze continues to explore the relationship between Faith and Reardon. Steve tries to control his feelings towards Faith; and fresh news from Evan which threatens to shake the family again. |
| 4 | 12 | Episode 4 | 2019-06-02 | 60 | Evan's release date from prison is approaching and Faith fights to keep her family together, and to restrain her feelings towards Steve. DI Breeze continues to put pressure on Evan; and PC Williams has uncomfortable news that threatens to swing Madlen's case. |
| 5 | 13 | Episode 5 | 2019-06-09 | 60 | Among the mess brought on by Evan's return, Faith reveals worrying news as she continues to explore the truth in Madlen's case. Back home, Evan struggles to get his feet under the table again; the Reardons threaten to ruin the Corran Energy deal; and as DI Breeze puts more pressure on Faith and Evan, Steve decides to play a dangerous game. |
| 6 | 14 | Episode 6 | 2019-06-16 | 60 | |
Series Cast
| | | | |
| --- | --- | --- | --- |
| | Eve Myles | as Faith Howells | |
Series Crew
| | Position | Name |
| --- | --- | --- |
| | Executive Producer | Eve Myles |
| | Stunt Coordinator | Julian Spencer |
| | Producer | Pip Broughton |
| | Executive Producer | Adrian Bate |
| | Property Master | Paul Aitken |
| | Script Supervisor | Llinos Wyn Jones |
| | Director Of Photography | Steve Lawes |
| | Production Designer | Arwel Jones |
| | Production Designer | Dafydd Shurmer |
| | Supervising Art Director | Dafydd Shurmer |
| | Producer | Gwenllian Gravelle |
| | Location Manager | Iestyn Hampson-Jones |
| | Hair And Make-Up Designer | Claire Pritchard-Jones |
| | Music | Laurence Love Greed |
| | Stunt Coordinator | Gordon Seed |
| | Dubbing Mixer | Neil Collymore |
| | Director Of Photography | Rory Taylor |
| | Editor | Mike Hopkins |
| | Creator | Matthew Hall |
| | Executive Producer | Ben Irving |
| | Producer | Nora Ostler |
| | Line Producer | Alec Spiteri |
| | First Assistant Director | Geraint Havard |
| | First Assistant Director | Marcus Collier |
| | Third Assistant Director | Sara Evans |
| | Third Assistant Director | Nick Goolding |
| | Runner | Ella Mair Roberts |
| | Runner | Rheinallt Rees |
| | Runner | Sion Eirug |
| | Runner | Lucy Andrews |
| | Runner | Lauren Pate |
| | Production Manager | Medyr Llewelyn |
| | Production Manager | James DeHaviland |
| | Production Manager | Bryan Moses |
| | Production Coordinator | Annie Wood |
| | Script Editor | Joe Williams |
| | Script Supervisor | Huelwen Jones |
| | Location Manager | Iwan Roberts |
| | Location Manager | Paul Davies |
| | Location Manager | Lyn Moses |
| | Unit Manager | Lyn Moses |
| | Unit Manager | Beccy Jones |
| | Unit Manager | Dave Blayney |
| | Focus Puller | Tom Dunne |
| | Focus Puller | Elliot Hale |
| | Focus Puller | Jonathan Vidgen |
| | Clapper Loader | Pete Lowden |
| | Clapper Loader | Cai Thompson |
| | Clapper Loader | Scott Waller |
| | Additional Photography | Thomas Doran |
| | Grip | Bobby Williams |
| | Gaffer | Llyr Evans |
| | Best Boy | Shaun Price |
| | Best Boy | Gawain Nash |
| | Boom Operator | Tam Shoring |
| | Costume Supervisor | Kathryn Blight |
| | Costume Supervisor | Leila Headon |
| | Costume Standby | Leila Headon |
| | Costume Standby | Iona Williams |
| | Hair And Make-Up Designer | Emma Cowen |
| | Makeup Supervisor | Emma Cowen |
| | Makeup Artist | Angharad Walsh |
| | Supervising Art Director | Rebecca Brown |
| | Supervising Art Director | Tim Overson |
| | Production Buyer | Vicki Male |
| | Standby Art Director | Anwen Haf |
| | Dressing Props | Rick Barker |
| | Art Director | Christina Tom |
| | Graphic Designer | Christina Tom |
| | Graphic Designer | Jack Bowes |
| | Construction Manager | Mark Painter |
| | Stills Photographer | Warren Orchard |
| | Stills Photographer | Alistair Heap |
| | Post-Production Supervisor | Jackie Vance |
| | Assistant Editor | Daniel Broughton |
| | Assistant Editor | David Rees |
| | On-Line Editor | Kurt Williams |
| | Music Editor | Clare Batterton |
| | Casting Director | Andy Morgan |
| | Colorist | Matt Mullins |
| | Dubbing Mixer | Simon H. Jones |
| | Sound Recordist | Richard Dyer |
| | Costume Designer | Sarah-Jane Perez |
| | Editor | Kevin Jones |
| | Editor | Wendi Rowlands |
| | Director Of Photography | Bjorn Bratberg |
| | Draughtsman | Julia Jones |
| | Property Master | Jim Mate |
| | Post-Production Supervisor | John Myers |
| | Editor | Caroline Lynch-Blosse |
| | Second Assistant Director | Michael Curtis |
| | Draughtsman | Julia Bowes |
| | Third Assistant Director | Jack Mendo |
| | Runner | Katy Mendo |
| | Third Assistant Director | Katy Mendo |
| | Runner | Rosey-Pepper Mortley |
| | Production Manager | Karen Howard |
| | Production Coordinator | Rhys Perkins |
| | Script Supervisor | Wendy Gruffydd |
| | Location Assistant | Izzy Miah |
| | Grip | John Robinson |
| | Gaffer | Steve Guy |
| | Best Boy | Jonathan Cox |
| | Boom Operator | Joss Colin |
| | Costume Standby | Ian Fowler |
| | Makeup Artist | Amy Riley |
| | Standby Art Director | Carys Beard |
| | Production Buyer | Bethan Edwards-Wilson |
| | Dressing Props | Atiff Tahir |
| | Dressing Props | John Thomas |
| | Post-Production Supervisor | Lou Prendergast |
| | Post Production Coordinator | Derwena Burt |
| | Assistant Editor | Maria-Luisa Meredith |
| | On-Line Editor | Nathan Gibson |
| | Music Editor | James Philokyprou |
| | Production Designer | Joelle Rumbelow |
| | Line Producer | Wendy Wright |
| | Location Assistant | Harry Tully |
| | First Assistant Director | Heather Jones |
| | Executive Producer | James Cabourne |
| | Executive Producer | Gwawr Martha Lloyd |
| | Executive Producer | Maggie Russell |
| | Stunt Coordinator | Abbi Collins |
| | Post-Production Supervisor | Eirlys Hatcher |
| | Assistant Editor | Will Burgess |
| | Runner | Joel Pook |
| | Location Assistant | Paul Carmichael |
| | Focus Puller | Ben Mitchell |
| | Gaffer | Bob Fernandes |
| | Best Boy | Rory Grey |
| | Makeup Supervisor | Alison Sing |
| | Makeup Artist | Danny Marie Elias |
| | Standby Art Director | Dilara Medin |
Related News
Best returning British TV shows 2020: the most anticipated series coming back this year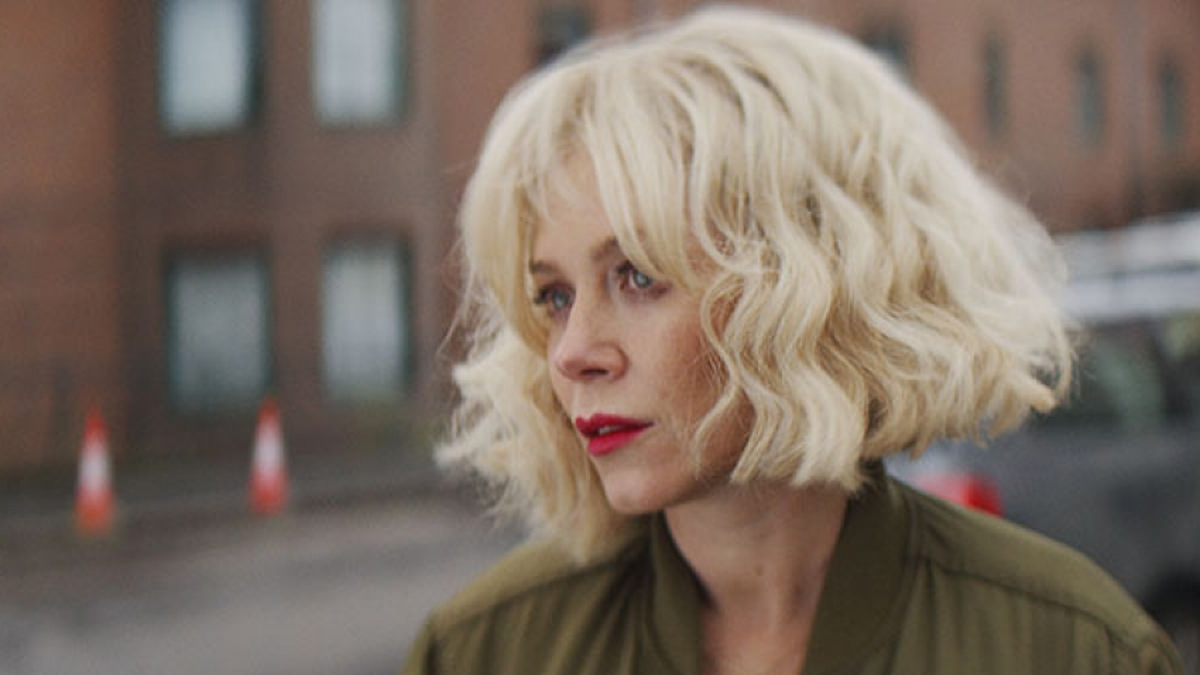 Louisa Mellor (Denofgeek.com)
2020 brings many things with it. Brexit. Another iPhone. The 30th anniversary of Fresh Prince Of Bel Air. A Crackerjack revival, the increasingly critical state of our burning planet and the inauguration of a Gangsta Granny rollercoaster at Thorpe Park. A mix…
Article preview:
Famalam series 3 Comedy sketch show Famalam will be back for a third series and a Christmas special in 2020. Series two, which arrived on BBC Three in June 2019, brought more inventively absurd satire with it, and run number three will comprise returns to ex… [+16877 chars]
TVMaze