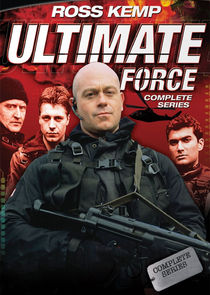 Ultimate Force is a British television action series that was shown on ITV, which deals with the activities of Red Troop of the SAS (Special Air Service).
It was co-created by Chris Ryan, a former British SAS soldier who was a member of the famous Bravo Two Zero patrol during the 1991 Gulf War,with the show produced by Bentley Productions. As well as his behind the scenes role, Ryan appeared as a SAS soldier in the first series of the show playing Blue Troop leader Johnny Bell.
The show features British television star Ross Kemp as its central character, the hard-boiled Staff Sergeant Henry 'Henno' Garvie. The show was a star vehicle for Kemp, who had been lured away from the BBC to ITV with a multi-million pound contract. Kemp appeared in every episode of the four series.
The programme started on 16 September 2002 and four series were produced.
Series Overview
Rating
imDb Rating: 7.7 (1,784 Votes)
Metascore: N/A
Plot
This action adventure series follows the exploits of Sergeant Henno Garvie and his colleagues who make up Red Troop, a crack SAS team. Stopping the release of a lethal anthrax mutation, ...
Details
Rated: N/A
Released: 16 Sep 2002
Runtime: 74 min
Genre: Action, War
Director: N/A
Writer: Rob Heyland, Chris Ryan
Actors: Ross Kemp, Miles Anderson, Christopher Fox, Danny Sapani
Language: English
Country: UK
Awards: N/A
Total Seasons: 4
Previous Episode
Slow Bomb
Episode 4x5; Jun 01, 2008
When a routine security check on a nuclear power plant goes disastrously wrong, Red Troop find themselves hunting the mercenariesresponsible for stealing a canister of radioactive Cobalt 90. As London is shut down, Red Troop race to stop the detonation of a dirty bomb and the certain devastation of the capital. With the seconds ticking away can Henno disarm the bomb and save the capital?
Previous Episodes 4x5: Slow Bomb 4x4: Violent Solutions 4x3: The Dividing Line 4x2: Charlie Bravo 4x1: Changing of the Guard 3x4: Weapon of Choice 3x3: Class of 1980 3x2: Never Go Back 3x1: Deadlier Than the Male

View All Episodes
Cast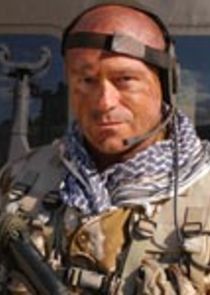 Ross Kemp as SSgt. Henry 'Henno' Garvie
Alex Reid as Capt. Caroline Walshe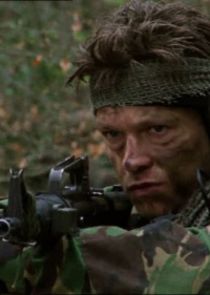 Christopher Fox as Cpl. Louis Hoffman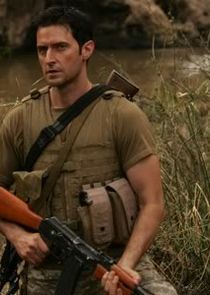 Jamie Draven as Cpl. Jamie Dow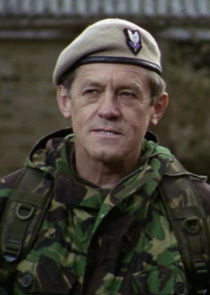 Miles Anderson as Col. Aidan Dempsey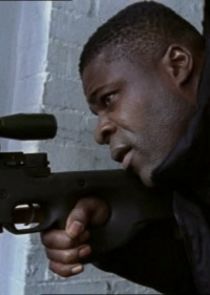 Danny Sapani as Cpl. Ricky Mann
View Full Cast
Skip to:
Season 1
| Episode No. | No. Overall | Title | Airdate | Runtime | Summary |
| --- | --- | --- | --- | --- | --- |
| 1 | 1 | The Killing House | 2002-09-16 | 60 | Red Troop is called in to take command of a bank siege, facing off against a former member of the flying squad aka the Sweeney turned bank robber. |
| 2 | 2 | Just a Target | 2002-09-18 | 60 | The SAS attempt to track down anti-globalist sniper suspected of carrying out an assassination attempt on a prominent European banker. Jamie infiltrates the man's group, offering his services as a crack sniper. |
| 3 | 3 | Natural Selection | 2002-09-25 | 60 | Ten new SAS recruits face their toughest challenge yet, a three-day combat survival course. But things take a turn for the worse when two soldiers are found murdered. |
| 4 | 4 | Breakout | 2002-10-02 | 60 | When three Chechen terrorists break into a pharmaceutical laboratory, Red Troop's efforts to take them on are complicated by the presence of a fragile flask full of lethal weaponised anthrax. |
| 5 | 5 | The Killing of a One-Eyed Bookie | 2002-10-09 | 60 | Jamie, impersonating politician Bill Gracey, is kidnapped by terrorists in Northern Ireland. Henno and Pete violate orders to track him down. |
| 6 | 6 | Something to Do with Justice | 2002-10-12 | 60 | Henno and Twamley are kicked out of the regiment for disobedience. They take a job training a force under the command of war criminal Glasnovic. But things get complicated when Red Troop are sent to capture Glasnovic. |
Season 2
| Episode No. | No. Overall | Title | Airdate | Runtime | Summary |
| --- | --- | --- | --- | --- | --- |
| 1 | 7 | Communication | 2003-06-18 | 60 | A ship docks at Southampton with a suspicious crew. Jamie and Henno sneak on board to plant a tracker, but the operation goes wrong and they are forced to kill a man with Caroline caught in the cross fire while making their escape. |
| 2 | 8 | Mad Dogs | 2003-06-25 | 60 | Red Troop face a full judicial inquiry that could land them in jail after the firefight with French Special Forces. |
| 3 | 9 | Wannabes | 2003-07-02 | 60 | Red Troop targets a hard-right group of suicide bombers who are responsible for blowing up a nightclub and a car. |
| 4 | 10 | The List | 2003-07-09 | 60 | |
| 5 | 11 | What in the Name of God... | 2003-07-16 | 60 | |
| 6 | 12 | Dead is Forever | 2003-07-23 | 60 | The SAS risk losing their leader when Dempsey is taken captive while protecting a cabinet minister on a top secret visit to Tblisi, Georgia. Red Troop is scrambled to the rescue, and Henno has a personal score to settle. |
Season 3
| Episode No. | No. Overall | Title | Airdate | Runtime | Summary |
| --- | --- | --- | --- | --- | --- |
| 1 | 13 | Deadlier Than the Male | 2005-01-08 | 60 | Red Troop are propelled from a tragic shootout in Iraq to a plane hijack in London, as terrorists fighting for a free Tibet threaten to blow up a passenger flight to Hong Kong. The opening dramatic scene sees the deaths of Trooper Jamie Dow, who had "half his face ripped off". Corporal Ricky Mann who had "fourteen rounds in his back and he didn't see where they were coming from" and Sergeant Pete Twamley who they put "sandbags in his coffin because there wasn't enough to fill a mess tin". Captain Caroline Walshe and Pru Banks also leave the show, apparently dropped from Red Troop by Dempsey. Back at Hereford the selection process is coming to an end, and new recruits are desperately needed as Red Troop is depleting in numbers. The new group of recruits are a very promising crowd, however to Dempsey's disgust, one of them is a woman (current policy in reality is that women are not allowed in the SAS). Becca aims to be the first woman to pass selection. When the terrorists ask for a female pilot, Henno decides to put the wannabe trooper in the front line. |
| 2 | 14 | Never Go Back | 2005-01-15 | 60 | Red Troop is caught in a vicious confrontation between rival forces in Zimbabwe during an unofficial visit to a farm owned by Dempsey's cousins Alex and Sarah Du Preez. Henno and the team face overwhelming odds when brutal leader Colonel Gagmandawe and his soldiers surround the farm. Their only escape is through a crocodile-infested river but the battle is far from over. |
| 3 | 15 | Class of 1980 | 2005-01-23 | 60 | Henno comes face to face with Al-Qaeda when terrorists seize the Italian Consulate. The notorious Al Djouf threatens to blow up a truck using his mobile phone, unless all prisoners held in Guantanamo Bay are released. The SAS attacks and mobile networks are shut down, but Al Djouf has friends on both sides and the clock is ticking towards an explosion in the capital. |
| 4 | 16 | Weapon of Choice | 2005-05-07 | 60 | The SAS is sent to Chechnya to find rebel leader Movzar Mazayev. Henno mistrusts Russian Special Forces agent Vasily who is assigned to help them. The soldiers close in on Movzar's fiery sister Sapiyat but intelligence officer Kathy is taken hostage. In this conflict where political ideals and personal tragedy overlap, can Red Troop bring down their targets and rescue Kathy? |
Season 4
| Episode No. | No. Overall | Title | Airdate | Runtime | Summary |
| --- | --- | --- | --- | --- | --- |
| 1 | 17 | Changing of the Guard | 2006-04-29 | 60 | With newly appointed Captain Fleming in place, Red Troop are dispatched to a former Soviet state in a race to save the kidnapped daughters of a British diplomat. As the rest of the troop track the armed rebels through dense forest, Henno is left behind at base where he comes to suspect there is a mole amongst them... |
| 2 | 18 | Charlie Bravo | 2006-05-06 | 60 | Red Troop fly to Colombia to train a hopeless contingent of local soldiers for an upcoming assault on a cocaine factory. Without warning, the mission is brought forward and Henno begins to suspect a hidden agenda. Will Red Troop be able to save this shambolic platoon from certain death? |
| 3 | 19 | The Dividing Line | 2008-05-18 | 60 | Red Troop are drafted in with their American counterparts to apprehend an infamous Al-Qaeda terrorist in the White Mountains ofAfghanistan. Tensions run high as the troops battle for control. Can they overcome their rivalry in time to stop the terrorist before he implements his co-ordinated attacks against the West? This episode features the Hunt for Hassan. |
| 4 | 20 | Violent Solutions | 2008-05-25 | 60 | Red Troop monitor a suspected weapons dealer Griffin who leads them into an armed stand-off with an East End drugs gang. When the gang hijack a tour bus, Becca places herself in the line of fire. Can Red Troop stop the hijackers before Becca's true identity is revealed? |
| 5 | 21 | Slow Bomb | 2008-06-01 | 60 | When a routine security check on a nuclear power plant goes disastrously wrong, Red Troop find themselves hunting the mercenariesresponsible for stealing a canister of radioactive Cobalt 90. As London is shut down, Red Troop race to stop the detonation of a dirty bomb and the certain devastation of the capital. With the seconds ticking away can Henno disarm the bomb and save the capital? |
Series Cast
| | | | |
| --- | --- | --- | --- |
| | Ross Kemp | as SSgt. Henry 'Henno' Garvie | |
| | Alex Reid | as Capt. Caroline Walshe | |
| | Christopher Fox | as Cpl. Louis Hoffman | |
| | Jamie Draven | as Cpl. Jamie Dow | |
| | Miles Anderson | as Col. Aidan Dempsey | |
| | Danny Sapani | as Cpl. Ricky Mann | |
| | Tony Curran | as Cpl. Sgt. Pete Twamley | |
Related News
TVMaze