Space Patrol is a science fiction adventure series that was originally aimed at juvenile audiences of the early 1950s via television, radio, and comic books. However, it soon developed a sizable adult audience such that by 1954, the program consistently ranked in the top 10 shows broadcast on a Saturday. The Space Patrol television show began broadcasting March 9, 1950, starting as a daily 15-minute show on a local Los Angeles station. However, on December 30, 1950, the American Broadcasting Company (ABC) added the show as a new half-hour program to its Saturday schedule. It became an overnight sensation such that the new weekly show broadcast and the 15-minute shows continued daily on a local basis, and was seen via kinescope in other cities. A 1953 30-minute episode was the subject of the first U.S. experimental 3D television broadcast on April 29 in Los Angeles on ABC affiliate KECA-TV.
The series also made history by being the first regular live West Coast morning network program beamed to the East Coast. In modern times, there is a tendency to take national broadcast events for granted, but at the time, it took an intricate network of cable and relay stations to accomplish this enormous task. The ABC television Space Patrol broadcasts became one of the nation's first mass media phenomena, such that it was quickly moved to an ABC radio series of the same name. The radio program was popular and ran from September 18, 1950 until March 19, 1955 producing approximately 129 thirty-minute episodes. The televised Space Patrol aired continuously until July 2, 1954; after a short break, it reappeared on September 4, 1954, before finally disappearing from the air on February 26, 1955. 210 half-hour shows and close to 900 15-minute shows were made over Space Patrol's 5-year run. In addition, around 129 thirty-minute radio shows were produced.
Series Overview
Rating
imDb Rating: 7.4 (83 Votes)
Metascore: N/A
Plot
Commander Corey and youthful Cadet Happy roam the 30th century universe in their ship "Terra" fighting super-villains Mr. Proteus and Prince Baccarratti and other badguys. Captured badguys ...
Details
Rated: N/A
Released: 13 Mar 1950
Runtime: 30 min
Genre: Sci-Fi, Action, Adventure
Director: N/A
Writer: Mike Moser
Actors: Ed Kemmer, Lyn Osborn, Nina Bara, Ken Mayer
Language: English
Country: USA
Awards: N/A
Total Seasons: 5
Previous Episode
The Atomic Vault
Episode 5x9; Feb 26, 1955
Previous Episodes 5x9: The Atomic Vault 5x8: Marooned on Procyon IV 5x7: The Wild Men of Procyon 5x6: The Android Invasion 5x5: Double Trouble 5x4: The Androids of Algol 5x3: Collapse of the Spider's Web 5x2: The Web of Arachna 5x1: Lair of the Space Spider

View All Episodes
Cast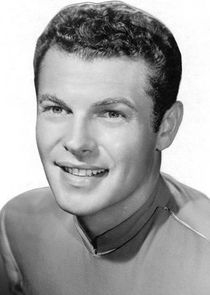 Ed Kemmer as Cmdr. Buzz Corry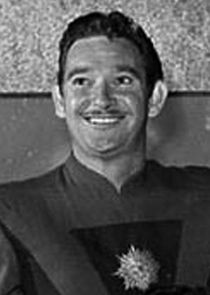 Ken Mayer as Maj. Robbie Robertson
Lyn Osborn as Cadet Happy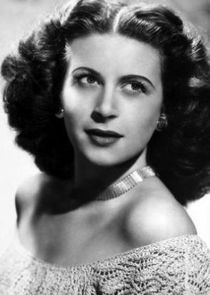 Nina Bara as Tonga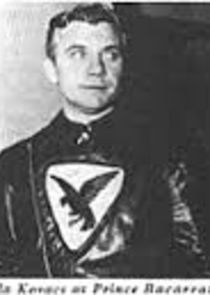 Bela Kovacs as Prince Baccarratti
View Full Cast
Skip to:
Season 1
| Episode No. | No. Overall | Title | Airdate | Runtime | Summary |
| --- | --- | --- | --- | --- | --- |
| 1 | 1 | Treachery of Mars | 1950-12-30 | 30 | |
| 2 | 2 | The Lethal Lady | 1951-01-06 | 30 | |
| 3 | 3 | Intrigue in the Cabinet | 1951-01-13 | 30 | |
| 4 | 4 | The Agra Ray | 1951-01-20 | 30 | |
| 5 | 5 | The Ivy of Death | 1951-01-27 | 30 | |
| 6 | 6 | Trouble on Saturn's Third Moon | 1951-02-03 | 30 | |
| 7 | 7 | Solo Flight to Jupiter | 1951-02-10 | 30 | |
| 8 | 8 | Cosmic Dedris Waring | 1951-02-17 | 30 | |
| 9 | 9 | The Planos Epidemic | 1951-02-24 | 30 | |
| 10 | 10 | Tunnel of Escape (aka: Tunnel of Death) | 1951-03-03 | 30 | |
| 11 | 11 | The Perilous Sleep | 1951-03-10 | 30 | |
| 12 | 12 | A Vacation at Lake Azure | 1951-03-17 | 30 | |
| 13 | 13 | Theft of the Zeta Ray | 1951-03-24 | 30 | |
| 14 | 14 | Blackmail on Saturn | 1951-03-31 | 30 | |
| 15 | 15 | The Man in the Radurium Glove | 1951-04-07 | 30 | |
| 16 | 16 | Under the Red Lake of Jupiter | 1951-04-14 | 30 | |
| 17 | 17 | The Counterfeit Commander | 1951-04-21 | 30 | |
| 18 | 18 | Mysterious Mission to Canali | 1951-04-28 | 30 | |
| 19 | 19 | The Major's Dilemma | 1951-05-05 | 30 | |
| 20 | 20 | Isolation in Space | 1951-05-12 | 30 | |
| 21 | 21 | The Tourist Trap | 1951-05-19 | 30 | |
| 22 | 22 | Dangerous Intrigue | 1951-05-26 | 30 | |
| 23 | 23 | The Secret Injection | 1951-06-02 | 30 | |
| 24 | 24 | The Treacherous Technicians | 1951-06-09 | 30 | |
| 25 | 25 | Beyond the Rim of Space | 1951-06-16 | 30 | |
| 26 | 26 | Race Against Death | 1951-06-23 | 30 | |
| 27 | 27 | The Lost City of the Carnacans | 1951-06-30 | 30 | |
| 28 | 28 | The Deadly Weapon | 1951-07-07 | 30 | |
| 29 | 29 | The Legend of Wild Man's Ridge | 1951-07-14 | 30 | |
| 30 | 30 | Way Station to the Stars | 1951-07-21 | 30 | |
| 31 | 31 | The Hidden Reflector | 1951-07-28 | 30 | |
| 32 | 32 | The Dangerous Discovery | 1951-08-04 | 30 | |
| 33 | 33 | Spaceship on the Edge of Forever | 1951-08-11 | 30 | |
| 34 | 34 | The Underwater Hideout | 1951-08-18 | 30 | |
| 35 | 35 | A Big Wheel Named Ferris | 1951-08-25 | 30 | |
| 36 | 36 | The Vindictive Brother | 1951-09-01 | 30 | |
| 37 | 37 | Photograph of a Traitor | 1951-09-08 | 30 | |
| 38 | 38 | The Couragous Coward | 1951-09-15 | 30 | |
| 39 | 39 | The Theft of the Scrambler | 1951-09-22 | 30 | |
| 40 | 40 | Prometheus Bound for Destruction | 1951-09-29 | 30 | |
| 41 | 41 | Immediate Disaster | 1951-10-06 | 30 | |
| 42 | 42 | Lunatics from the Future | 1951-10-13 | 30 | |
| 43 | 43 | The Space Patrol Code Belt | 1951-10-20 | 30 | |
| 44 | 44 | The Floating Image in Space | 1951-10-27 | 30 | |
| 45 | 45 | Secret Peril | 1951-11-03 | 30 | |
| 46 | 46 | The Parasite Disc | 1951-11-10 | 30 | |
| 47 | 47 | The Secret of Terra | 1951-11-17 | 30 | |
| 48 | 48 | Jungle of No Return | 1951-11-24 | 30 | |
| 49 | 49 | Prison of Deadly Gas | 1951-12-01 | 30 | |
| 50 | 50 | The Sacrifice | 1951-12-08 | 30 | |
| 51 | 51 | Flight of the Galaxy | 1951-12-15 | 30 | |
| 52 | 52 | Fair Exchange | 1951-12-22 | 30 | |
| 53 | 53 | The Counterfeit Puzzle | 1951-12-29 | 30 | |
Season 2
| Episode No. | No. Overall | Title | Airdate | Runtime | Summary |
| --- | --- | --- | --- | --- | --- |
| 1 | 54 | Flowers of Death | 1952-01-05 | 30 | |
| 2 | 55 | Cosmic Smoke Guns | 1952-01-12 | 30 | |
| 3 | 56 | Lost in the Snow Cap Region of Mars | 1952-01-19 | 30 | |
| 4 | 57 | Explosion on Morehouse Five | 1952-01-26 | 30 | |
| 5 | 58 | The Evil Guardian of Harpola | 1952-02-02 | 30 | |
| 6 | 59 | Hit by a Meteorite | 1952-02-09 | 30 | |
| 7 | 60 | Planetoid Plot | 1952-02-16 | 30 | |
| 8 | 61 | Victim of Amnesia | 1952-02-23 | 30 | |
| 9 | 62 | The Lieutenant's Revenge | 1952-03-01 | 30 | |
| 10 | 63 | The Mind Readers | 1952-03-08 | 30 | |
| 11 | 64 | Slaves of the Exonium Mine | 1952-03-15 | 30 | |
| 12 | 65 | Abandoned in Outer Space | 1952-03-22 | 30 | |
| 13 | 66 | The Great Bank Robbery | 1952-03-29 | 30 | |
| 14 | 67 | The Mysterious Moonquakes | 1952-04-05 | 30 | |
| 15 | 68 | The Phantom Fleet | 1952-04-12 | 30 | |
| 16 | 69 | Trouble on Titan | 1952-04-19 | 30 | |
| 17 | 70 | Sacrifice to the Moon God | 1952-04-26 | 30 | |
| 18 | 71 | Uncertain Death | 1952-05-03 | 30 | |
| 19 | 72 | The Alien Invasion | 1952-05-10 | 30 | |
| 20 | 73 | A Threat to the United Planets | 1952-05-17 | 30 | |
| 21 | 74 | The Threat of the Thormanoids | 1952-05-24 | 30 | |
| 22 | 75 | Jungle Jeopardy | 1952-05-31 | 30 | |
| 23 | 76 | The Scheming Sibling (aka: Escape from Terra) | 1952-06-07 | 30 | |
| 24 | 77 | Treachery Under the Kralic Mountains (aka: Danger on Mars) | 1952-06-14 | 30 | |
| 25 | 78 | Message to Mercury (aka: Mission to Mercury) | 1952-06-21 | 30 | |
| 26 | 79 | The Inter-Planetary Smugglers (aka: The Deadly Ray Gun) | 1952-06-28 | 30 | |
| 27 | 80 | The Stolen Barrier (aka: The Force Barrier) | 1952-07-05 | 30 | |
| 28 | 81 | The Black Gauntlet | 1952-07-12 | 30 | |
| 29 | 82 | The Derelict Space Station | 1952-07-19 | 30 | |
| 30 | 83 | The Mystery of Ancient Egypt (in the 30th Century) | 1952-07-26 | 30 | |
| 31 | 84 | The Flying Pirate Ship | 1952-08-02 | 30 | |
| 32 | 85 | Emergency Flight to Mercury | 1952-08-09 | 30 | |
| 33 | 86 | Blackmail at Lake Azure | 1952-08-16 | 30 | |
| 34 | 87 | The Hidden Map | 1952-08-23 | 30 | |
| 35 | 88 | The Green Mold of Mars | 1952-08-30 | 30 | |
| 36 | 89 | The Galaxtic War | 1952-09-06 | 30 | |
| 37 | 90 | The Energy Thief | 1952-09-13 | 30 | |
| 38 | 91 | Sabotage of the Jupiter Run | 1952-09-20 | 30 | |
| 39 | 92 | The Star Raiders | 1952-09-27 | 30 | |
| 40 | 93 | The Code Breakers | 1952-10-04 | 30 | |
| 41 | 94 | Errand of Mercy | 1952-10-11 | 30 | |
| 42 | 95 | Underwater Treachery | 1952-10-18 | 30 | |
| 43 | 96 | The Electronic Man | 1952-10-25 | 30 | |
| 44 | 97 | Treachery on Terra Five | 1952-11-01 | 30 | |
| 45 | 98 | Frontier Epidemic | 1952-11-08 | 30 | |
| 46 | 99 | Power Dive | 1952-11-15 | 30 | |
| 47 | 100 | Three Exiles | 1952-11-22 | 30 | |
| 48 | 101 | The Shakedown | 1952-11-29 | 30 | |
| 49 | 102 | The Human Trap | 1952-12-06 | 30 | |
| 50 | 103 | The Chase in Time | 1952-12-13 | 30 | |
| 51 | 104 | The Deadly Sunbeam | 1952-12-20 | 30 | |
| 52 | 105 | The Conspiracy | 1952-12-27 | 30 | |
Season 3
| Episode No. | No. Overall | Title | Airdate | Runtime | Summary |
| --- | --- | --- | --- | --- | --- |
| 1 | 106 | The Human Targets | 1953-01-03 | 30 | |
| 2 | 107 | The Rifled Arsenal | 1953-01-19 | 30 | |
| 3 | 108 | The Stolen Prisoner | 1953-01-17 | 30 | |
| 4 | 109 | The Deadly Flower | 1953-01-24 | 30 | |
| 5 | 110 | Runaway Planetoid | 1953-01-31 | 30 | |
| 6 | 111 | Radioactive Cave | 1953-02-07 | 30 | |
| 7 | 112 | Trip to Deimos | 1953-02-14 | 30 | |
| 8 | 113 | Operation Rescue | 1953-02-21 | 30 | |
| 9 | 114 | Survival in the Ice Desert | 1953-02-28 | 30 | |
| 10 | 115 | Space Fatigue | 1953-03-07 | 30 | |
| 11 | 116 | Threat to Terra | 1953-03-14 | 30 | |
| 12 | 117 | Jail Break | 1953-03-21 | 30 | |
| 13 | 118 | The Laughing Alien | 1953-03-28 | 30 | |
| 14 | 119 | The Space Doctor (aka: The Vital Factor) | 1953-04-04 | 30 | |
| 15 | 120 | Space Mail Robbery | 1953-04-11 | 30 | |
| 16 | 121 | The Space Wanderer | 1953-04-18 | 30 | |
| 17 | 122 | Big Impersonation | 1953-04-25 | 30 | |
| 18 | 123 | Electronic Space Storm | 1953-05-02 | 30 | |
| 19 | 124 | The Deadly Glacier | 1953-05-09 | 30 | |
| 20 | 125 | The Mutation Bomb | 1953-05-16 | 30 | |
| 21 | 126 | Phantom Space Ship | 1953-05-23 | 30 | |
| 22 | 127 | The Green Plague | 1953-05-30 | 30 | |
| 23 | 128 | The Fraud of Titan | 1953-06-06 | 30 | |
| 24 | 129 | The Man Who Stole a City | 1953-06-13 | 30 | |
| 25 | 130 | Gigantic Space Knife | 1953-06-20 | 30 | |
| 26 | 131 | Space Patrol Microscope | 1953-06-27 | 30 | |
| 27 | 132 | The Theft of the Terra Five | 1953-07-04 | 30 | |
| 28 | 133 | Mysterious Ocean in Space | 1953-07-11 | 30 | |
| 29 | 134 | The Stolen Evidence | 1953-07-18 | 30 | |
| 30 | 135 | Traitorous Triangle | 1953-07-25 | 30 | |
| 31 | 136 | Crash Landing | 1953-08-01 | 30 | |
| 32 | 137 | The Brain Machine (aka: Slaves of the Mind Pirate) | 1953-08-08 | 30 | |
| 33 | 138 | A Dangerous Smoke Cloud | 1953-08-15 | 30 | |
| 34 | 139 | The Black Falcon's Return | 1953-08-22 | 30 | |
| 35 | 140 | The Mystery of Planet X | 1953-08-29 | 30 | |
| 36 | 141 | The Trap of Planet X | 1953-09-05 | 30 | |
| 37 | 142 | The Primative Men of Planet X | 1953-09-12 | 30 | |
| 38 | 143 | The Hate Machine of Planet X | 1953-09-19 | 30 | |
| 39 | 144 | Black Falcon's Escape from Planet X | 1953-09-26 | 30 | |
| 40 | 145 | Resonance Impeller | 1953-10-03 | 30 | |
| 41 | 146 | The Ice Demon of Planet X | 1953-10-10 | 30 | |
| 42 | 147 | The Slaves of Planet X | 1953-10-17 | 30 | |
| 43 | 148 | The Giant of Planet X | 1953-10-24 | 30 | |
| 44 | 149 | The Iron Eaters of Planet X | 1953-10-31 | 30 | |
| 45 | 150 | The Falcon's Web of Planet X | 1953-11-07 | 30 | |
| 46 | 151 | Castle's Destruction on Planet X | 1953-11-14 | 30 | |
| 47 | 152 | Valley of Illusion | 1953-11-21 | 30 | |
| 48 | 153 | Doom of Planet X | 1953-11-28 | 30 | |
| 49 | 154 | Alien and the Robot | 1953-12-05 | 30 | |
| 50 | 155 | The Robot's Escape | 1953-12-12 | 30 | |
| 51 | 156 | The City of Living Statues | 1953-12-19 | 30 | |
| 52 | 157 | Mystery of the Missing Asteroids | 1953-12-26 | 30 | |
Season 4
| Episode No. | No. Overall | Title | Airdate | Runtime | Summary |
| --- | --- | --- | --- | --- | --- |
| 1 | 158 | The Phantom Space Pirate | 1954-01-02 | 30 | |
| 2 | 159 | The Space Vault Robbery | 1954-01-09 | 30 | |
| 3 | 160 | The Pirate's Escape | 1954-01-16 | 30 | |
| 4 | 161 | The Amazon's of Cydonia | 1954-01-23 | 30 | |
| 5 | 162 | The Monsoon Trap on Cydonia | 1954-01-30 | 30 | |
| 6 | 163 | The Men-Slaves of Cydonia | 1954-02-06 | 30 | |
| 7 | 164 | The Deadly Radiation Chamber | 1954-02-13 | 30 | |
| 8 | 165 | The Plot in the Atomic Plant | 1954-02-20 | 30 | |
| 9 | 166 | The Blazing Sun of Mercury | 1954-02-27 | 30 | |
| 10 | 167 | The Big Proteus Shingle | 1954-03-06 | 30 | |
| 11 | 168 | The Escape of Mr. Proteus | 1954-03-13 | 30 | |
| 12 | 169 | Mr. Proteus and the Poison Gas | 1954-03-20 | 30 | |
| 13 | 170 | The Revenge of Mr. Proteus | 1954-03-27 | 30 | |
| 14 | 171 | The Capture of Mr. Proteus | 1954-04-03 | 30 | |
| 15 | 172 | Baccarrati's Z-Ray | 1954-04-10 | 30 | |
| 16 | 173 | Marooned in the Past | 1954-04-17 | 30 | |
| 17 | 174 | Evil Spirits of Great Thunderbird | 1954-04-24 | 30 | |
| 18 | 175 | The Fall of the kingdom of Zarra | 1954-04-30 | 30 | |
| 19 | 176 | The Prisoners of the Giant Comet | 1954-05-07 | 30 | |
| 20 | 177 | The Demon Planet | 1954-05-14 | 30 | |
| 21 | 178 | Lost in Galactic Space | 1954-05-21 | 30 | |
| 22 | 179 | The Hidden Treasure of Mars | 1954-05-28 | 30 | |
| 23 | 180 | The Martian Totem Head | 1954-06-04 | 30 | |
| 24 | 181 | Trapped in the Pyramid | 1954-06-11 | 30 | |
| 25 | 182 | The Underwater Space Ship Graveyard | 1954-06-18 | 30 | |
| 26 | 183 | The Giant Marine Clam | 1954-06-25 | 30 | |
| 27 | 184 | Marooned on the Ocean Floor | 1954-07-02 | 30 | |
| 28 | 185 | (Mystery of) The Disappearing Space Patrolmen | 1954-09-04 | 30 | |
| 29 | 186 | The Space Patrol Periscope | 1954-09-11 | 30 | |
| 30 | 187 | The Space War | 1954-09-18 | 30 | |
| 31 | 188 | The Defeat of Manza | 1954-09-25 | 30 | |
| 32 | 189 | The Giants of Pluto #3 | 1954-10-02 | 30 | |
| 33 | 190 | The Fiery Pit of Pluto #3 | 1954-10-09 | 30 | |
| 34 | 191 | The Man-Hunt on Pluto #3 | 1954-10-16 | 30 | |
| 35 | 192 | Mystery of the Stolen Rocket Ship (aka: The Theft of the Rocket Cockpit) | 1954-10-23 | 30 | |
| 36 | 193 | The Atom Bomb (aka: The Space Patrol, The Army & The Atom Bomb) | 1954-10-30 | 30 | |
| 37 | 194 | Danger: Radiation | 1954-11-06 | 30 | |
| 38 | 195 | The Exploding Stars | 1954-11-13 | 30 | |
| 39 | 196 | The Dwellers of the Prime Galaxy | 1954-11-20 | 30 | |
| 40 | 197 | Terra, The Doomed Planet | 1954-11-27 | 30 | |
| 41 | 198 | Revenge of the Black Falcon | 1954-12-04 | 30 | |
| 42 | 199 | The Sorcerers of Outer Space (aka: The Sorcerers from Outer Space) | 1954-12-11 | 30 | |
| 43 | 200 | The Defeat of Baccarratti (aka: Baccarratti and Black Magic) | 1954-12-18 | 30 | |
| 44 | 201 | A Christmas Party for Happy | 1954-12-25 | 30 | |
Season 5
| Episode No. | No. Overall | Title | Airdate | Runtime | Summary |
| --- | --- | --- | --- | --- | --- |
| 1 | 202 | Lair of the Space Spider | 1955-01-01 | 30 | |
| 2 | 203 | The Web of Arachna | 1955-01-08 | 30 | |
| 3 | 204 | Collapse of the Spider's Web | 1955-01-15 | 30 | |
| 4 | 205 | The Androids of Algol | 1955-01-22 | 30 | |
| 5 | 206 | Double Trouble | 1955-01-29 | 30 | |
| 6 | 207 | The Android Invasion | 1955-02-05 | 30 | |
| 7 | 208 | The Wild Men of Procyon | 1955-02-12 | 30 | |
| 8 | 209 | Marooned on Procyon IV | 1955-02-19 | 30 | |
| 9 | 210 | The Atomic Vault | 1955-02-26 | 30 | |
Series Cast
| | | | |
| --- | --- | --- | --- |
| | Ed Kemmer | as Cmdr. Buzz Corry | |
| | Ken Mayer | as Maj. Robbie Robertson | |
| | Lyn Osborn | as Cadet Happy | |
| | Nina Bara | as Tonga | |
| | Bela Kovacs | as Prince Baccarratti | |
Related News
TVMaze