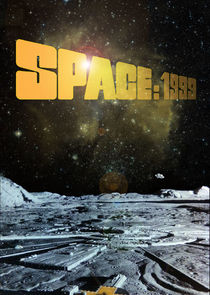 It's 1999 and Moonbase Alpha has been built on the Moon to safeguard the nuclear waste shipped from Earth. On September 13, 1999, disaster strikes and the nuclear waste explodes, causing a chain reaction that hurls the Moon out of Earth's orbit and into deep space.
Series Overview
Rating
imDb Rating: 7.3 (6,454 Votes)
Metascore: N/A
Plot
The crew of Moonbase Alpha must struggle to survive when a massive explosion throws the Moon from orbit into deep space.
Details
Rated: N/A
Released: 05 Sep 1975
Runtime: 50 min
Genre: Adventure, Drama, Sci-Fi
Director: N/A
Writer: N/A
Actors: Martin Landau, Barbara Bain, Nick Tate, Zienia Merton
Language: English
Country: UK, Italy
Awards: 1 nomination.
Total Seasons: 2
Previous Episode
The Dorcons
Episode 2x24; Nov 12, 1977
Previous Episodes 2x24: The Dorcons 2x23: The Immunity Syndrome 2x22: Devil's Planet 2x21: Dorzak 2x20: The Seance Spectre 2x19: The Bringers of Wonder (2) 2x18: The Bringers of Wonder (1) 2x17: The Lambda Factor 2x16: The Beta Cloud

View All Episodes
Cast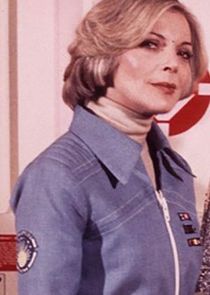 Barbara Bain as Dr. Helena Russell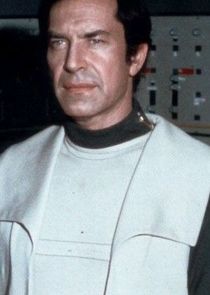 Martin Landau as Com. John Koenig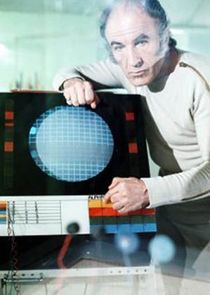 Barry Morse as Victor Bergman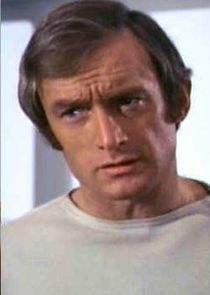 Nick Tate as Cap. Alan Carter
Prentis Hancock as Paul Morrow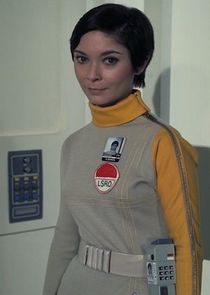 Zienia Merton as Sandra Benes
View Full Cast
Skip to:
Season 1
| Episode No. | No. Overall | Title | Airdate | Runtime | Summary |
| --- | --- | --- | --- | --- | --- |
| 1 | 1 | Breakaway | 1975-09-04 | 60 | On Moonbase Alpha, the strange deaths of workers is being investigated which leads to the discovery of energy leaks at 2 different sites where Earths atomic waste is being stored. A race ensues to move waste at the second site before a catastrophic event occurs. |
| 2 | 2 | Force of Life | 1975-09-11 | 60 | An alien life force invades crewman Anton Zoref, transforming him into a mutated beast that seeks heat at all costs... and his next target is Alpha's nuclear reactor. |
| 3 | 3 | Collision Course | 1975-09-18 | 60 | When the Moon heads directly for an alien planet, its queen convinces John to let the collision occur for the sake of her people's evolution and the Moon will be unharmed. Now John needs to convince his own people of the same. |
| 4 | 4 | War Games | 1975-09-25 | 60 | An alien war fleet declares the Moon an invading virus and launches unrelenting attacks. |
| 5 | 5 | Death's Other Dominion | 1975-10-02 | 60 | The Moon comes to a frozen planet inhabited by seeming immortals who invites the Alphans to join them. |
| 6 | 6 | Voyager's Return | 1975-10-09 | 60 | Voyager One crosses paths with the Moon, and its creator helps to stop it before its lethal nuclear wake wipes out Alpha. However, an alien fleet from a planet destroyed by the waste comes looking for the probe and its creator seeking revenge. |
| 7 | 7 | Alpha Child | 1975-10-16 | 60 | The first child born on Alpha ages five years in a matter of days, and then an alien fleet arrives to make the Moon its own. |
| 8 | 8 | Dragon's Domain | 1975-10-23 | 60 | Tony Cellini, the only survivor of a deep-space probe, claims that an alien creature consumed his other three crewmen… and now Moonbase Alpha is approaching the same graveyard of alien spaceships. |
| 9 | 9 | Mission of the Darians | 1975-10-30 | 60 | The Moon crosses paths with a Darian generational ship. One half of the population lives in savagery, and the other half are sworn to preserve their race no matter what. |
| 10 | 10 | Black Sun | 1975-11-06 | 60 | The Moon is attracted by the gravitational force of a black sun, and there appears to be no escape for all but six crew. |
| 11 | 11 | Guardian of Piri | 1975-11-13 | 60 | The Moon approaches Piri, where the Guardian offers them an idyllic life if they abandon their home and join it. Only John realizes that Piri is a trap from which they may neve escape. |
| 12 | 12 | End of Eternity | 1975-11-20 | 60 | The aliens find a psychopathic immortal alien banished by his own people, who plans to begin his "experiments" anew on his rescuers. |
| 13 | 13 | Matter of Life and Death | 1975-11-27 | 60 | An Eagle returns from a promising new planet with a strange passenger: Leo Russell, Helen's husband who died five years ago and warns the Alphans not to land on the planet. |
| 14 | 14 | Earthbound | 1975-12-04 | 60 | An alien spaceship heading to Earth crashes on the Moon, and as the inhabitants make repairs they offer to take one Alphan with them. But at what cost? |
| 15 | 15 | The Full Circle | 1975-12-11 | 60 | John, Helen, and a landing party explore a primitive planet and going missing. Another landing party find them... living among the savages on the planet, and evolutionary regressed to similar state. |
| 16 | 16 | Another Time, Another Place | 1975-12-18 | 60 | The Alphas travel to their own future when they return to Earth.. and discover that it's a wasteland with a duplicate Moon orbiting it. |
| 17 | 17 | The Last Sunset | 1976-01-01 | 60 | The Moon gains a breathable atmosphere and the Alphans prepare to settle their home's surface. However, John suspects the aliens who provided the atmosphere. |
| 18 | 18 | The Infernal Machine | 1976-01-08 | 60 | Moonbase Alpha is attacked by a sentient war machine, Gwent, that demands that they keep its elderly creator contained within it alive. |
| 19 | 19 | Ring Around the Moon | 1976-01-15 | 60 | An alien spacecraft attempts to procure Alpha's computer data by "possessing" a crewman. When he dies, the aliens possess Helen to do the same thing. |
| 20 | 20 | Missing Link | 1976-01-22 | 60 | An alien scientist and his daughter capture the "primitive" John, believing him to be the missing link in their evolution. |
| 21 | 21 | Space Brain | 1976-01-29 | 60 | The Moon plummets into an energy field that is evolving into a vast living brain... and sends antibodies to destroy the "invader" before it is wiped out. |
| 22 | 22 | The Troubled Spirit | 1976-02-05 | 60 | Biologist Dan Mateo manifests a bizarre murderous spirit while trying to communicate with with his plants: a spirit that kills anyone in its path. |
| 23 | 23 | The Testament of Arkadia | 1976-02-12 | 60 | The Moon is brought to a halt near a planet wiped out by nuclear war. |
| 24 | 24 | The Last Enemy | 1976-02-19 | 60 | Moonbase Alpha finds itself caught up in a war between two planets. |
Season 2
| Episode No. | No. Overall | Title | Airdate | Runtime | Summary |
| --- | --- | --- | --- | --- | --- |
| 1 | 25 | The Metamorph | 1976-09-04 | 60 | |
| 2 | 26 | The Exiles | 1976-09-11 | 60 | |
| 3 | 27 | Journey to Where | 1976-09-18 | 60 | |
| 4 | 28 | One Moment of Humanity | 1976-09-25 | 60 | |
| 5 | 29 | Brian the Brain | 1976-10-02 | 60 | |
| 6 | 30 | New Adam, New Eve | 1976-10-09 | 60 | |
| 7 | 31 | The Mark of Archanon | 1976-10-16 | 60 | |
| 8 | 32 | The Rules of Luton | 1976-10-23 | 60 | |
| 9 | 33 | All That Glisters | 1976-10-28 | 60 | |
| 10 | 34 | The Taybor | 1976-11-04 | 60 | |
| 11 | 35 | Seed of Destruction | 1976-11-11 | 60 | |
| 12 | 36 | The AB Chrysalis | 1976-11-20 | 60 | |
| 13 | 37 | Catacombs of the Moon | 1976-11-25 | 60 | |
| 14 | 38 | Space Warp | 1976-12-02 | 60 | |
| 15 | 39 | A Matter of Balance | 1976-12-09 | 60 | |
| 16 | 40 | The Beta Cloud | 1976-12-16 | 60 | |
| 17 | 41 | The Lambda Factor | 1976-12-23 | 60 | |
| 18 | 42 | The Bringers of Wonder (1) | 1977-08-04 | 60 | |
| 19 | 43 | The Bringers of Wonder (2) | 1977-08-11 | 60 | |
| 20 | 44 | The Seance Spectre | 1977-08-18 | 60 | |
| 21 | 45 | Dorzak | 1977-08-25 | 60 | |
| 22 | 46 | Devil's Planet | 1977-09-01 | 60 | |
| 23 | 47 | The Immunity Syndrome | 1977-10-29 | 60 | |
| 24 | 48 | The Dorcons | 1977-11-12 | 60 | |
Series Cast
| | | | |
| --- | --- | --- | --- |
| | Barbara Bain | as Dr. Helena Russell | |
| | Martin Landau | as Com. John Koenig | |
| | Barry Morse | as Victor Bergman | |
| | Nick Tate | as Cap. Alan Carter | |
| | Prentis Hancock | as Paul Morrow | |
| | Zienia Merton | as Sandra Benes | |
| | Clifton Jones | as David Kano | |
| | Anton Phillips | as Dr. Bob Mathias | |
| | Suzanne Roquette | as Tanya Alexander | |
| | Tony Anholt | as Tony Verdeschi | |
| | Catherine Schell | as Maya | |
| | Barbara Kelly | as Main Computer Voice | |
Related News
TVMaze