Sons of Anarchy is an American television drama series created by Kurt Sutter, about the lives of a close-knit outlaw motorcycle club operating in Charming, a fictional town in California's Central Valley. The show centers on protagonist Jackson "Jax" Teller (Charlie Hunnam), initially the vice president of the club, who begins questioning the club and himself.
Series Overview
Rating
imDb Rating: 8.6 (242,581 Votes)
Metascore: N/A
Plot
A biker struggles to balance being a father and being involved in an outlaw motorcycle club.
Details
Rated: TV-MA
Released: 03 Sep 2008
Runtime: 45 min
Genre: Crime, Drama, Thriller
Director: N/A
Writer: Kurt Sutter
Actors: Charlie Hunnam, Katey Sagal, Mark Boone Junior, Kim Coates
Language: English
Country: USA
Awards: Won 1 Golden Globe. Another 10 wins & 55 nominations.
Total Seasons: 7
Previous Episode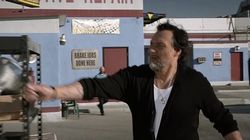 Papa's Goods
Episode 7x13; Dec 09, 2014
Jax aims to fulfill his father's legacy in the series finale.
Previous Episodes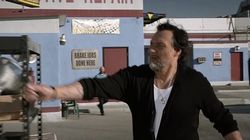 7x13: Papa's Goods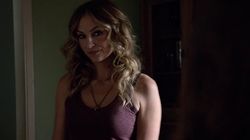 7x12: Red Rose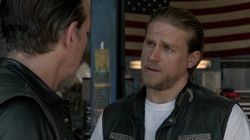 7x11: Suits of Woe


7x10: Faith and Despondency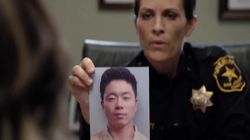 7x9: What a Piece of Work is Man


7x8: The Separation of Crows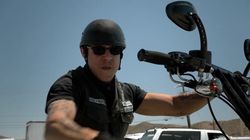 7x7: Greensleeves


7x6: Smoke 'em If You Got 'em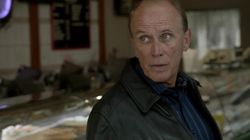 7x5: Some Strange Eruption

View All Episodes
Cast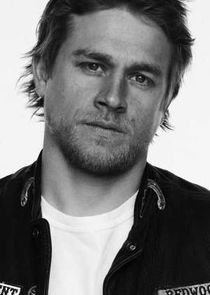 Charlie Hunnam as Jackson 'Jax' Teller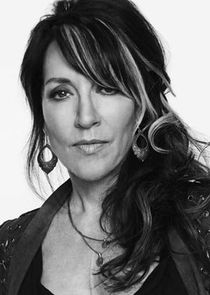 Katey Sagal as Gemma Teller Morrow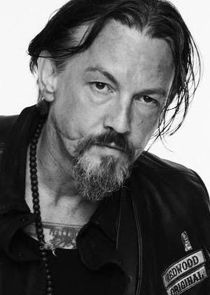 Tommy Flanagan as Filip 'Chibs' Telford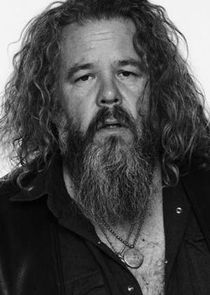 Mark Boone Junior as Robert 'Bobby' Munson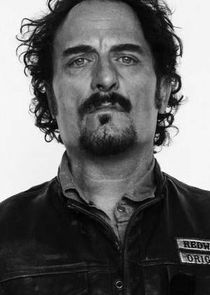 Kim Coates as Alex 'Tig' Trager
Theo Rossi as Jean Carlos 'Juice' Ortiz
View Full Cast
Skip to:
Season 1
| Episode No. | No. Overall | Title | Airdate | Runtime | Summary |
| --- | --- | --- | --- | --- | --- |
| 1 | 1 | Pilot | 2008-09-03 | 60 | Jax grows weary of the increasing lawlessness of the motorcycle club he is involved with. His life becomes more unstable when he discovers his late father's true vision for the Sons of Anarchy, and his crank-addicted ex-wife gives birth to his son. |
| 2 | 2 | Seeds | 2008-09-10 | 60 | As SAMCRO deals with the aftermath of the illegal-arms-warehouse attack, the deputy police chief poses a new threat to the motorcycle club's power in Charming. Meanwhile, Jax continues to worry about the fate of his newborn son and begins to question the club's rough way of doing business; and Opie's financial woes force him to make a difficult decision. |
| 3 | 3 | Fun Town | 2008-09-17 | 60 | When the young daughter of a prominent Charming family is assaulted at a carnival, SAMCRO members vie with authorities to capture the assailant. Meanwhile, a new shipment of guns arrives from SAMCRO's IRA connection, but there's a catch; and Tara's ex-boyfriend comes to town. |
| 4 | 4 | Patch Over | 2008-09-24 | 60 | Club members go to Nevada to store arms with a brother club, the Devil's Tribe. And when the Mayans pose a threat to the Tribe, Clay decides on a "patch-over," making them an official SOA charter. Meanwhile, Tara's ex, an ATF agent (Jay Karnes), begins investigating SAMCRO. |
| 5 | 5 | Giving Back | 2008-10-01 | 60 | At a town fund-raiser hosted by Gemma, the ex-SOA member who was responsible for Opie's arrest squares off against Jax and Opie. Meanwhile, Clay must protect a parolee who can lead to a big payoff; and ATF agent Kohn (Jay Karnes) continues to investigate the club. |
| 6 | 6 | AK-51 | 2008-10-08 | 60 | A small favor for Piney's old war buddy turns into a big problem for SAMCRO. With Clay detained, it falls to Jax to handle it. Meanwhile, Gemma deals with the pangs of aging as well as the arrival of someone familiar whose intentions are unclear. |
| 7 | 7 | Old Bones | 2008-10-15 | 60 | When old bones are discovered on the outskirts of Charming, secrets that Clay buried are exhumed as well. Meanwhile, SAMCRO sets its sights on prize money, backing Half-Sack in a bare-knuckle brawl, and Kohn's investigation turns personal when his true intentions are revealed. |
| 8 | 8 | The Pull | 2008-10-22 | 60 | SAMCRO must scramble to come up with cash to meet an IRA gun payment; the Mayans and Nords take a drastic step to bolster their alliance; and Jax finds himself in a dangerous position with Tara. |
| 9 | 9 | Hell Followed | 2008-10-29 | 60 | SAMCRO plans to retaliate against a rival biker club while dealing with a wounded Cameron Hayes in the clubhouse. Meanwhile, Jax, Bobby and Opie set out to put an end to the gun debt for good. |
| 10 | 10 | Better Half | 2008-11-05 | 60 | With ATF agent Stahl (Ally Walker) pressing the women of SAMCRO, Jax sees Chief Unser as the key to the club's survival. Meanwhile, Tara is still reeling from the Kohn situation; and Cherry reveals interesting information about her past to Gemma. |
| 11 | 11 | Capybara | 2008-11-12 | 60 | Jax's loyalty to SAMCRO is tested when one member is arrested and another disappears. Meanwhile, Abel's improving condition could spur his release from the NICU, but his homecoming may not be the only one. |
| 12 | 12 | The Sleep of Babies | 2008-11-19 | 60 | Clay's idea to raise money for Bobby's defense carries a significant amount of risk; Abel's homecoming could be overshadowed by more trouble for SAMCRO. |
| 13 | 13 | The Revelator | 2008-11-26 | 60 | In the first-season finale, club members must reevaluate their bonds of brotherhood in the wake of a great tragedy. |
Season 2
| Episode No. | No. Overall | Title | Airdate | Runtime | Summary |
| --- | --- | --- | --- | --- | --- |
| 1 | 14 | Albification | 2009-09-08 | 60 | As Season 2 opens, SAMCRO must deal with internal repercussions from the murder of Opie's wife. Meanwhile, a surprisingly sophisticated white supremacist named Ethan Zobelle (Adam Arkin) arrives in Charming to open a tobacco shop. Both Zobelle and his less-sophisticated associate (Henry Rollins) are determined to take down SAMCRO because of its dealings with black and Latino bikers. Stahl: Ally Walker. Darby: Mitch Pileggi. |
| 2 | 15 | Small Tears | 2009-09-15 | 60 | Following a traumatic event, Gemma finds herself unable to tell either Clay or Jax about it. Meanwhile, a rival porn producer (Tom Arnold) moves to put Luanne out of business; and Clay takes exception to Jax's hasty decision making. |
| 3 | 16 | Fix | 2009-09-22 | 60 | Zobelle (Adam Arkin) cooks up a "temporary problem" for Hale to solve as a way to undermine SAMCRO; Gemma's rape is undermining her relationship with Clay; and Jax's involvement in Luanne's porn business is getting to Tara. Meanwhile, Clay tells Bobby, who needs a job, to run the business end of Luanne's business. |
| 4 | 17 | Eureka | 2009-09-29 | 60 | Tensions between Jax and Clay escalate when they disagree over strategy for rescuing Tig after he's captured by bounty hunters on a gun-running mission. Back in Charming, Gemma is rattled by a graphic reminder of her attack, and she sets out to do something about it. |
| 5 | 18 | Smite | 2009-10-06 | 60 | While Jax and Clay lock horns (and line up support) over how to deal with Zobelle, Tara finds herself ensnared in Gemma's emotional struggle in the aftermath of her attack. Meanwhile, SAMCRO gets help from an unlikely source. |
| 6 | 19 | Falx Cerebri | 2009-10-13 | 60 | Clay plots retaliation against Zobelle, forcing Jax far afield in his effort to head off Clay. Meanwhile, Gemma gives Tara a lesson in anger management. |
| 7 | 20 | Gilead | 2009-10-20 | 60 | To help SAMCRO out of its predicament, Gemma goes to Elliott Oswald (Patrick St. Esprit) to call in a favor, and Opie runs an errand for Clay. Meanwhile, Agent Stahl, who has an agenda of her own, offers Clay and Jax separate propositions; Bobby lays it on the line for Jax; and Gemma and Tara have a tense encounter with Lyla (Winter Ave Zoli). |
| 8 | 21 | Potlatch | 2009-10-27 | 60 | Zobelle's business dealings with SAMCRO rivals exacerbate divisions in the club, which is already riven by the Jax-Clay split. And complicating matters further, Georgie Caruso's thugs attack Luanne's studio. Meanwhile, Clay comes to an agreement with Elliott Oswald (Patrick St. Esprit); and Chibs' estranged wife shows up at his hospital bedside. |
| 9 | 22 | Fa Guan | 2009-11-03 | 60 | With the porn business becoming more trouble than it's worth, Clay pushes for a greater emphasis on gunrunning. Meanwhile, the Clay-Jax schism grows even wider. |
| 10 | 23 | Balm | 2009-11-10 | 60 | Agent Stahl (Ally Walker) takes notice at the handsome profits SAMCRO is reaping from the repo business. Meanwhile, the Jax- Clay standoff forces Gemma to make a difficult decision. |
| 11 | 24 | Service | 2009-11-17 | 60 | While Opie seeks both revenge and reconciliation, Chibs makes a secret deal with Agent Stahl (Ally Walker) to protect his wife and daughter. |
| 12 | 25 | The Culling | 2009-11-24 | 60 | Jax and Clay keep SAMCRO focused on their impending showdown with Zobelle's group; thanks to Gemma, Tara improves her job security at the hospital; Weston finally discovers his boss's intentions in Charming. |
| 13 | 26 | Na Trioblóidi | 2009-12-01 | 60 | The second season ends with SAMCRO trying to get rid of Ethan Zobelle (Adam Arkin) and his cohorts once and for all. |
Season 3
| Episode No. | No. Overall | Title | Airdate | Runtime | Summary |
| --- | --- | --- | --- | --- | --- |
| 1 | 27 | SO | 2010-09-07 | 60 | Season 3 begins in the wake of the kidnapping of Jax's son, with SAMCRO gunning for the kidnapper, gunrunner Cameron Hayes. And Gemma's on the lam after Stahl (Ally Walker) framed her for Edmond Hayes' murder. Gemma seeks out her father (Hal Holbrook), who suffers from Alzheimer's disease. Meanwhile, Jax takes stock of his relationship with Tara in light of the kidnapping; and Hale's brother, Jake (Jeff Kober), decides to run for mayor of Charming. |
| 2 | 28 | Oiled | 2010-09-14 | 60 | Clay, Jax and the guys seek out Jimmy O (Titus Welliver) and make a deal with a bounty hunter as they search for Abel. They also lean on a source to find out about the attack at Half-Sack's wake. Meanwhile, Gemma must deal with family issues. |
| 3 | 29 | Caregiver | 2010-09-21 | 60 | Needing money for guns to keep the Mayans at bay, SAMCRO reaches out to Lyla (Winter Ave Zola) to help Lin with his "party" for clients. Opie has trouble with the idea. Meanwhile, Jax hears that Cameron Hayes is in Vancouver; and Tara visits Gemma, who is having her hands full with her dad (Hal Holbrook) and his caregiver (Monique Gabriela Curnen). |
| 4 | 30 | Home | 2010-09-28 | 60 | Jax and Clay head for Canada, thinking that Abel's there. They want Gemma to head north and out of harm's way as well, but she has unfinished business with her dad (Hal Holbrook). Meanwhile, Happy needs a pharmaceutical favor from Honey (Frances Fisher); and in Belfast, Jimmy O (Titus Welliver) clashes with Father Kellen Ashby (James Cosmo). |
| 5 | 31 | Turning and Turning | 2010-10-05 | 60 | To help Gemma, Abel and SAMCRO, Jax makes an unlikely alliance. Meanwhile, SAMCRO sends Chucky undercover. |
| 6 | 32 | The Push | 2010-10-12 | 60 | With their bail hearing nearing, the guys need to buy time. And they need money following the Mayan hijacking, so they must take risks. Meanwhile, Jax follows up on his meeting with Stahl; and Tig isn't happy when Kozik (Kenny Johnson) returns. |
| 7 | 33 | Widening Gyre | 2010-10-19 | 60 | As the guys prepare to leave for Belfast, Jax asks Gemma to call Maureen Ashby (Paula Malcomson) for information about Abel. Meanwhile, SAMCRO's alliance with the Grim Bastards puts its agreement with the Mayans in jeopardy. |
| 8 | 34 | Lochan Mor | 2010-10-26 | 60 | Club members arrive in Northern Ireland to a rude welcome and seek to learn the reason why. "Questions will be answered soon enough," Maureen Ashby (Paula Malcomson) tells Gemma during their tense meeting. Back in Charming, Tara posts bail for Tig and does a favor for Lyla; and Jacob Hale (Jeff Kober) has a proposition for Ernest Darby (Mitch Pileggi). |
| 9 | 35 | Turas | 2010-11-02 | 60 | Jax gets conflicting advice from Stahl and Kellen Ashby regarding Jimmy O. Jax and his SAMCRO brothers head out---very warily---on a gun-running mission with their Belfast counterparts. In Charming, Margaret Murphy offers to do a favor for Tara; and Tig goes after Jacob Hale, whom they suspect of being behind the attack on Lumpy Feldstein's gym. |
| 10 | 36 | Firinne | 2010-11-09 | 60 | The IRA wants proof that one of its own has flipped, and SAMCRO complies, leaving battle lines cleanly drawn. Meanwhile, Teller family history proves raw indeed for Gemma and Maureen Ashby, and Jax intensifies his search for Abel. And in Charming, Salazar makes an exorbitant demand on SAMCRO. |
| 11 | 37 | Bainne | 2010-11-16 | 60 | Jax faces the toughest decision of his life while other club members go after Jimmy O (Titus Welliver). In Charming, meanwhile, Agent Stahl (Ally Walker) joins in efforts to free Tara and Margaret Murphy from Salazar; and Wayne gets some bad news. |
| 12 | 38 | June Wedding | 2010-11-23 | 60 | Gang members return from Ireland and immediately set out to find Tara. Soon, Jax must choose between revenge and the good of Charming. Jimmy O has also returned from Ireland and finds himself in a precarious position with Russian gunrunner Putlova (Keith Szarabajka). Meanwhile, Jax has a meeting with Stahl, and so does Gemma. |
| 13 | 39 | NS | 2010-11-30 | 60 | Season 3 finale: The ATF and the Russians stand in the way as the SAMCRO looks to heal old wounds. |
Season 4
| Episode No. | No. Overall | Title | Airdate | Runtime | Summary |
| --- | --- | --- | --- | --- | --- |
| 1 | 40 | Out | 2011-09-06 | 60 | As Season 4 begins, Clay, Jax and the other jailed SAMCRO members are released after a 14-month stretch and return to Charming—and a rude welcome from the new sheriff (Rockmond Dunbar) in town. Also new in town (and gunning for SAMCRO): Asst. U.S. Attorney Lincoln Potter (Ray McKinnon), who's probing SOA ties to Russian gunrunner Putlova (Keith Szarabajka). Meanwhile, Jax gets a warmer welcome from Tara (and their toddler), and makes a promise in return. And Opie and Lyla are getting married. |
| 2 | 41 | Booster | 2011-09-13 | 60 | Clay makes a deal with the Mayans that won't be easy to sell to the club, and the Russians aren't exactly in his corner, either. Meanwhile, Gemma worries about what Jax might have learned about her past when he was in Belfast, and the new sheriff, Eli Roosevelt (Rockmond Dunbar), makes his presence felt at SAMCRO's clubhouse. |
| 3 | 42 | Dorylus | 2011-09-20 | 60 | While Clay and Jax campaign with club members for the Mexican-cartel deal, the Feds think that they might have found a way to take SAMCRO down. Meanwhile, Gemma confronts Tara about the note she found; and Kozik is challenged to a game of basketball. |
| 4 | 43 | Una Venta | 2011-09-27 | 60 | SAMCRO's first foray in its new business venture, a trip to Tucson, is complicated by a dispute with the local SOA chapter, SAMTAZ. Back in Charming, meanwhile, Gemma makes a new ally in her fight against Charming Heights. |
| 5 | 44 | Brick | 2011-10-04 | 60 | Sheriff Roosevelt leans on Juice for more information; Piney confronts Clay over John Teller's letter; and Bobby and Jax enlist a porn producer (David Hasselhoff) to help them solve the killing of Otto's wife, Luann, after a police report on the killing surfaces. |
| 6 | 45 | With an X | 2011-10-11 | 60 | SAMCRO's ties to the cartel are jeopardized when an important package is compromised. Meanwhile, Opie and Lyla face a crisis in their marriage; one of Tig's daughters shows up with an urgent request; and Clay asks Romeo for a favor. |
| 7 | 46 | Fruit for the Crows | 2011-10-18 | 60 | SAMCRO deals with the fallout from a death threat against Tara while confronting another implication of the drug-mule deal with the cartel. Meanwhile, Potter pushes Sheriff Roosevelt to pressure Juice even more. |
| 8 | 47 | Family Recipe | 2011-10-25 | 60 | SAMCRO must put off an important vote to deal with an external threat. |
| 9 | 48 | Kiss | 2011-11-01 | 60 | The Niners have made a new alliance that causes problems for SAMCRO. Meanwhile, Tara asks Margaret Murphy for a favor but soon realizes that she won't be able to help; Gemma finds Piney's body and comes to a disturbing conclusion about how he died; and Linc has a clear-the-air meeting with Juice. |
| 10 | 49 | Hands | 2011-11-08 | 60 | Jax and Tara taste life after SAMCRO, but discover just how hard it is to escape it. Meanwhile, Gemma discovers that Clay has emptied out the safe at their house; no one in the club can locate Juice; and Sheriff Roosevelt confronts Lincoln Potter. |
| 11 | 50 | Call of Duty | 2011-11-15 | 60 | A powerful foe threatens SAMCRO's business with the cartel. Meanwhile, Jax confronts Clay over his mother's beating; Wendy (Drea de Matteo) returns to Charming, wanting to reenter Abel's life; Otto (Kurt Sutter) makes a deal with Linc; Bobby conducts some business with Georgie Caruso (Tom Arnold); Juice comes clean to Chibs; and Opie finds out about his father's death. |
| 12 | 51 | Burnt and Purged Away | 2011-11-22 | 60 | SAMCRO must negotiate with the Irish Kings to secure the club's future. Meanwhile, Opie goes first to Gemma after learning about his father's death; Clay meets with Tara, and Jax meets with Wendy (Drea de Mateo); and Otto signs his agreement with Potter. |
| 13 | 52 | To Be, Act 1 | 2011-11-29 | 60 | In Part 1 of the two-part Season 4 finale, Jax faces a new challenge that threatens his family and SAMCRO. Meanwhile, Gemma lays out some facts to Tara; and Tig gets in a tussle with the Niners. |
| 14 | 53 | To Be, Act 2 | 2011-12-06 | 60 | In the conclusion of the Season 4 finale, Jax meets with the Irish Kings to complete the cartel gun deal. Meanwhile, the Charming city council prepares to vote on Charming Heights; and the implications of Tig's dustup with the Niners become clear. |
Season 5
| Episode No. | No. Overall | Title | Airdate | Runtime | Summary |
| --- | --- | --- | --- | --- | --- |
| 1 | 54 | Sovereign | 2012-09-11 | 60 | In the fifth-series premiere, Jax takes the reins of SAMCRO as trouble brews in Charming. |
| 2 | 55 | Authority Vested | 2012-09-18 | 60 | Jax and SAMCRO are challenged as past sins resurface. |
| 3 | 56 | Laying Pipe | 2012-09-25 | 60 | A desperate situation tests familial and club bonds. |
| 4 | 57 | Stolen Huffy | 2012-10-02 | 60 | Complications arise as the Sons band together to face a new adversary. |
| 5 | 58 | Orca Shrugged | 2012-10-09 | 60 | Jax attempts to pull Samcro into a new business venture. |
| 6 | 59 | Small World | 2012-10-16 | 60 | Jax brings a new proposal to the club with serious consequences. |
| 7 | 60 | Toad's Wild Ride | 2012-10-23 | 60 | Jax takes matters into his own hands as things go sideways. |
| 8 | 61 | Ablation | 2012-10-30 | 60 | Alliances are tested, while bonds are broken. |
| 9 | 62 | Andare Pescare | 2012-11-06 | 60 | Jax gets closer to the truth but there are still obstacles in his way. |
| 10 | 63 | Crucifixed | 2012-11-13 | 60 | Anticipating backlash, Jax goes into high gear with his own agenda. |
| 11 | 64 | To Thine Own Self | 2012-11-20 | 60 | Jax scrambles to put his affairs in order, while Nero handles business with his old crew. |
| 12 | 65 | Darthy | 2012-11-27 | 60 | Jax makes arrangements to take the club in a different direction. |
| 13 | 66 | J'ai Obtenu Cette | 2012-12-04 | 60 | Jax strikes a new deal while ridding himself of old problems. |
Season 6
| Episode No. | No. Overall | Title | Airdate | Runtime | Summary |
| --- | --- | --- | --- | --- | --- |
| 1 | 67 | Straw | 2013-09-10 | 60 | As Jax continues to push the club into more legitimate businesses he can't escape the sins of SAMCRO's past. |
| 2 | 68 | One One Six | 2013-09-17 | 60 | Jax deals with collateral damage as external pressure continue to stack up against SAMCRO. |
| 3 | 69 | Poenitentia | 2013-09-24 | 60 | Jax secures a new alliance for the club while Clay makes moves inside for protection. |
| 4 | 70 | Wolfsangel | 2013-10-01 | 60 | An attack at the compound leads SOA to seek revenge. |
| 5 | 71 | The Mad King | 2013-10-08 | 60 | he club is forced to make an uneasy alliance with unforeseen consequences. |
| 6 | 72 | Salvage | 2013-10-15 | 60 | Jax and the MC must confront their past and choose their future. |
| 7 | 73 | Sweet and Vaded | 2013-10-22 | 60 | Triggers are pulled that strengthen the MC, but also threaten to destroy it. |
| 8 | 74 | Los Fantasmas | 2013-10-29 | 60 | Pressure mounts on Jax as the sins of his club and family pull him in different directions. |
| 9 | 75 | John 8:32 | 2013-11-05 | 60 | Jax learns new secrets that turn his world sideways. |
| 10 | 76 | Huang Wu | 2013-11-12 | 60 | Jax looks to push the club forward but the Irish put another obstacle in his way. |
| 11 | 77 | Aon Rud Persanta | 2013-11-19 | 60 | Tension mounts as the club makes a bold move to finally get out of guns. |
| 12 | 78 | You Are My Sunshine | 2013-12-03 | 60 | As the dust beings to settle Jax's world is suddenly turned upside down. |
| 13 | 79 | A Mother's Work | 2013-12-10 | 60 | The ramifications of Jax's choices put his club and family in jeopardy. |
Season 7
| Episode No. | No. Overall | Title | Airdate | Runtime | Summary |
| --- | --- | --- | --- | --- | --- |
| 1 | 80 | Black Widower | 2014-09-09 | 60 | In the wake of Tara's death, Jax makes vengeance a club priority. |
| 2 | 81 | Toil and Till | 2014-09-16 | 60 | SAMCRO solicits help from another Charter to get a messy job done. |
| 3 | 82 | Playing with Monsters | 2014-09-23 | 60 | Samcro exploits an opportunity to secure an important alliance. |
| 4 | 83 | Poor Little Lambs | 2014-09-30 | 60 | A past effort to help one ally leads to trouble with another. |
| 5 | 84 | Some Strange Eruption | 2014-10-07 | 60 | Looking for the source of a betrayal leads to violence at the Stockton Ports. |
| 6 | 85 | Smoke 'em If You Got 'em | 2014-10-14 | 60 | Jax takes advantage of shifting alliances to protect the MC and settle a score. |
| 7 | 86 | Greensleeves | 2014-10-21 | 60 | In order to undermine a powerful club enemy Samcro makes an unlikely partnership. |
| 8 | 87 | The Separation of Crows | 2014-10-28 | 60 | With the search for a missing member at a standstill, focus shifts to flushing out an internal rat. |
| 9 | 88 | What a Piece of Work is Man | 2014-11-04 | 60 | The club deals with heartache internally and conflict with the organization at large. |
| 10 | 89 | Faith and Despondency | 2014-11-11 | 60 | Love is in the air for Samcro members but death wins the day. |
| 11 | 90 | Suits of Woe | 2014-11-18 | 60 | The SOA organization bears down on SAMCRO and Jax comes face to face with an ugly truth. |
| 12 | 91 | Red Rose | 2014-12-02 | 60 | With tensions mounting and truths finally revealed, Jax must make the ultimate decision. |
| 13 | 92 | Papa's Goods | 2014-12-09 | 60 | Jax aims to fulfill his father's legacy in the series finale. |
Series Cast
| | | | |
| --- | --- | --- | --- |
| | Charlie Hunnam | as Jackson 'Jax' Teller | |
| | Katey Sagal | as Gemma Teller Morrow | |
| | Tommy Flanagan | as Filip 'Chibs' Telford | |
| | Mark Boone Junior | as Robert 'Bobby' Munson | |
| | Kim Coates | as Alex 'Tig' Trager | |
| | Theo Rossi | as Jean Carlos 'Juice' Ortiz | |
| | Dayton Callie | as Chief Wayne Unser | |
| | Maggie Siff | as Tara Knowles | |
| | Ron Perlman | as Clarence 'Clay' Morrow | |
| | David Labrava | as Happy Lowman | |
| | Ryan Hurst | as Harry 'Opie' Winston | |
| | William Lucking | as Piermont "Piney" Winston | |
| | Niko Nicotera | as George "Ratboy" Sedgtraw | |
| | Drea de Matteo | as Wendy Case | |
| | Jimmy Smits | as Neron 'Nero' Padilla | |
| | Johnny Lewis | as Kip 'Half-Sack' Epps | |
| | Peter Weller | as Charles Barosky | |
Series Crew
| | Position | Name |
| --- | --- | --- |
| | Creator | Kurt Sutter |
| | Executive Producer | Kurt Sutter |
| | Executive Producer | John Linson |
| | Executive Producer | Art Linson |
Related News
TVMaze